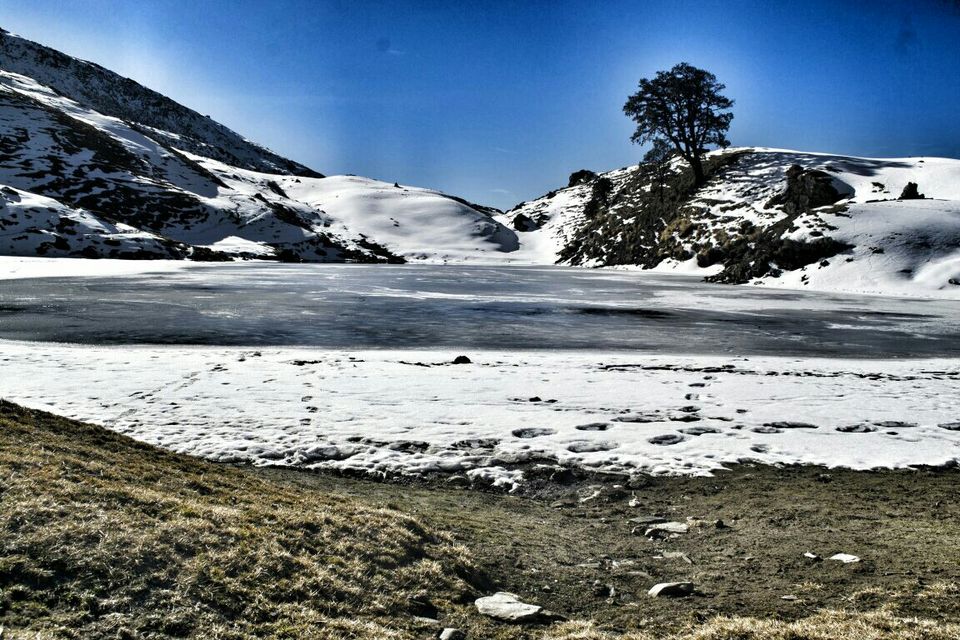 Day 2- Lohanjung to Bekaltal
The much awaited trek starts. We all were briefed by our trek leader Bhandari Ji about the trek. We had our breakfast in Lohajung Base-camp & pack our lunch box, which we need to carry. Lohanjung is at altitude of 7600. From Lohajung central market we move upwards from Bisht General Stores. The trail is a human-made stone trail and is well-marked. We walk through the upper region of Lohajung and then through the forest trail with few more houses. As it is said 1st day is the difficult most day. As it was 1st trek for most of us, everyone got tired soon. Thanks to India Hikes team for the constant motivation and support.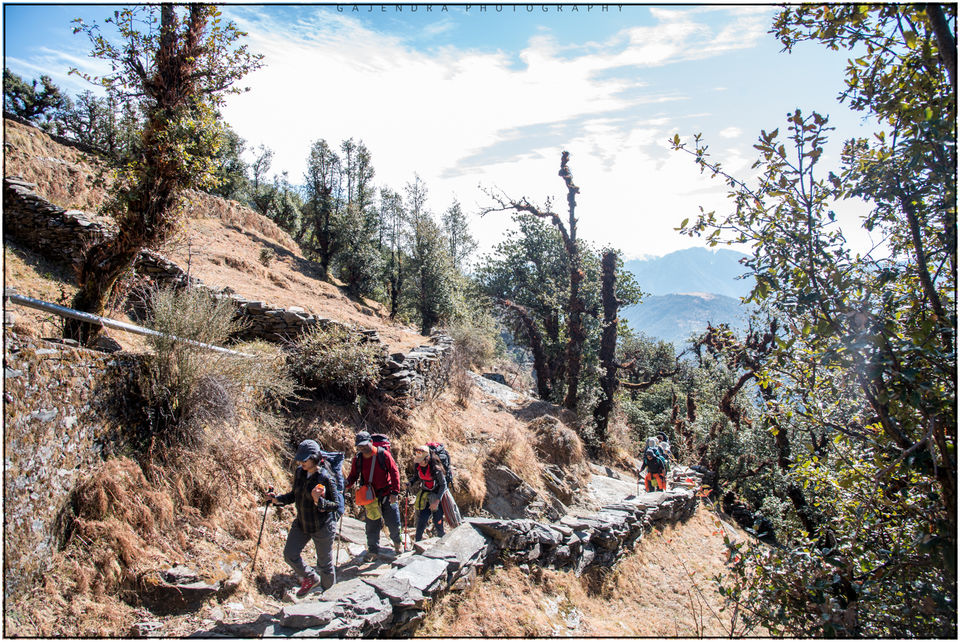 After some time, we cross a small cluster of homes. The view of rhododendron trees was awesome, which make this part of the trail very beautiful.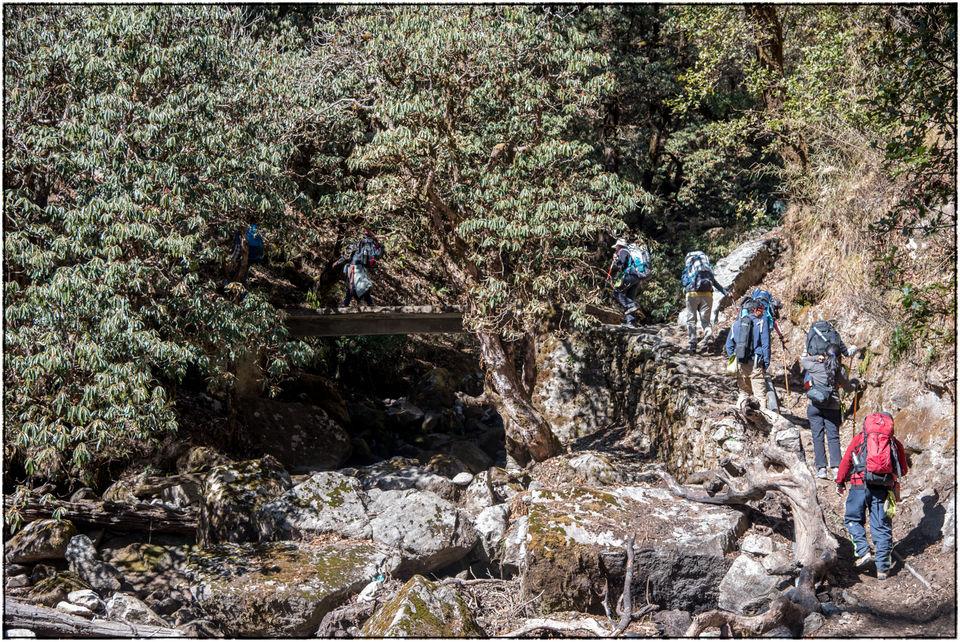 After around two hours, we reached Begum, where we rest for some time & we had our much awaited lunch there.This place provides splendid views of Navali Bugyal and Bagdi Bugyal.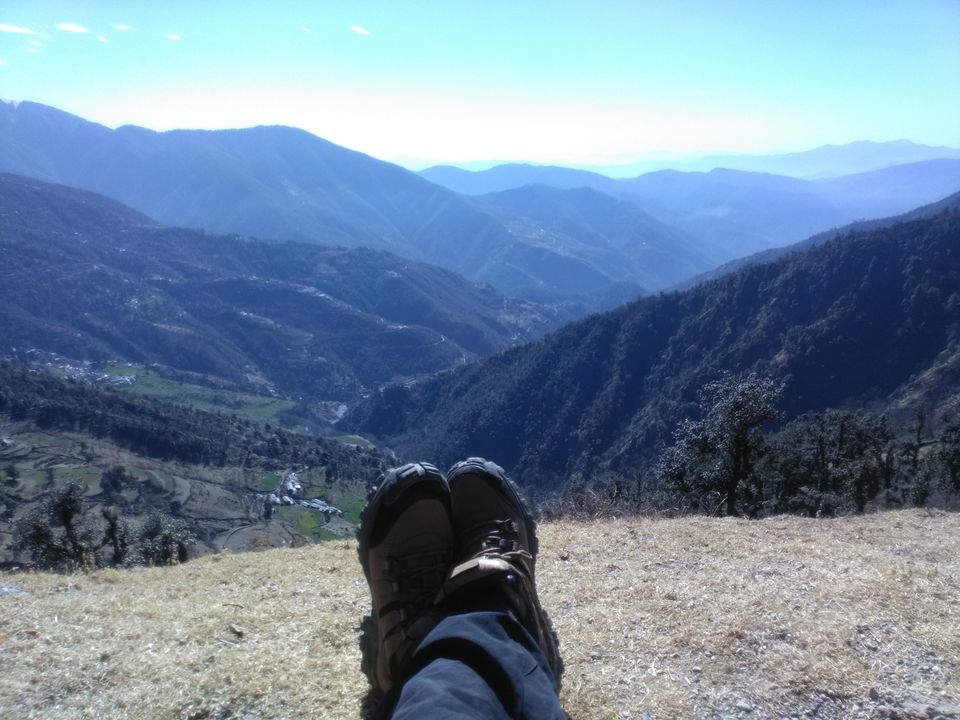 From here, it was approximately 90 mins' walk to Bekaltal. On the way finally we get the snow, as it was heavily snowed 2-3 days ago, the area near the Bekaltal base camp was covered with snow.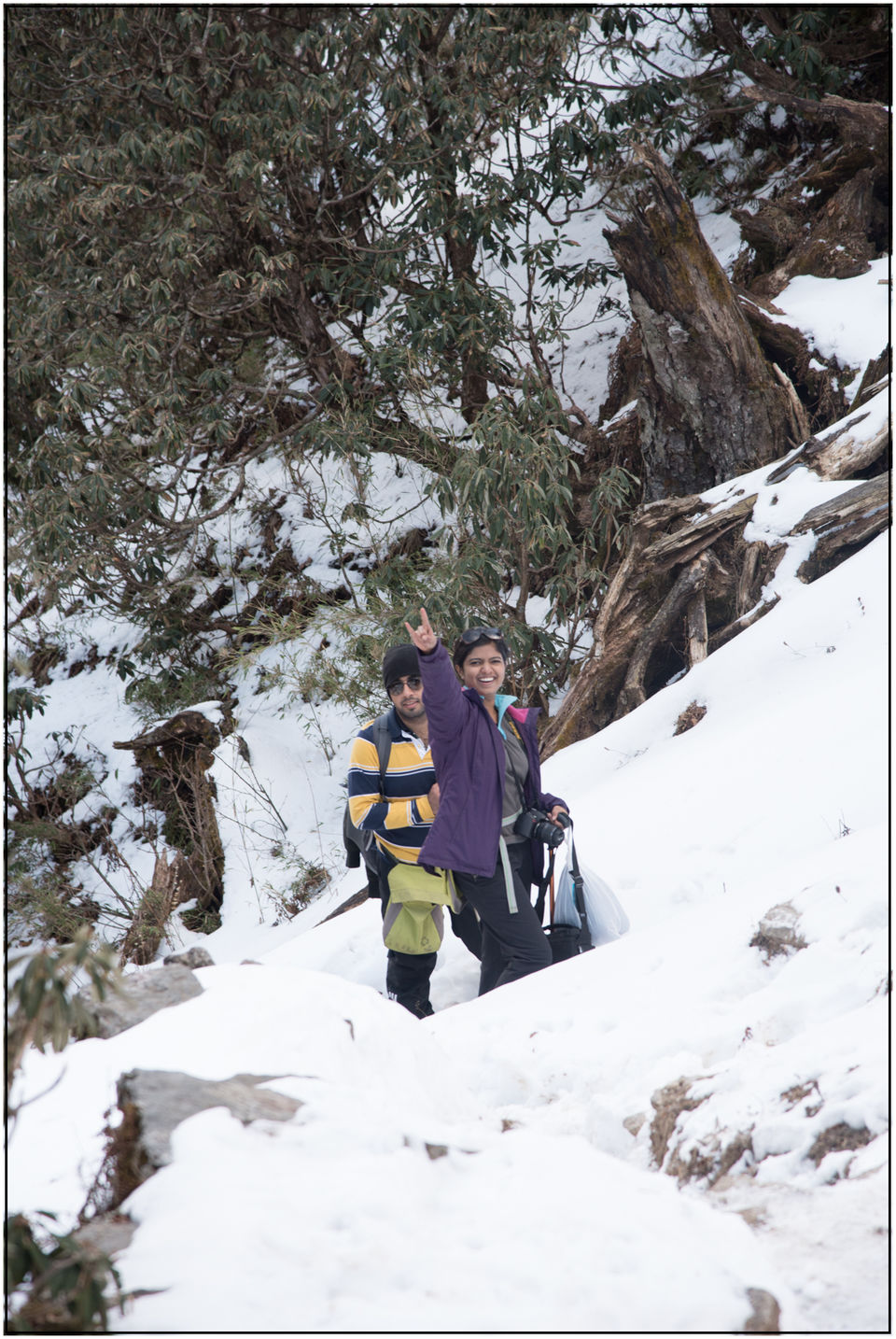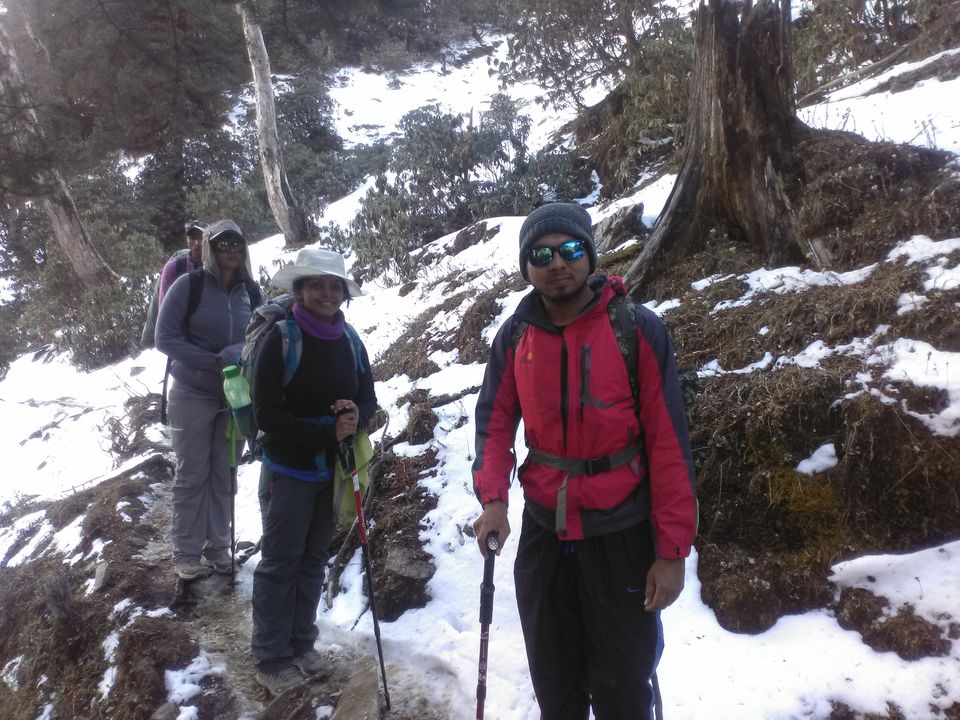 We had reached the Bekaltal Base Camp. The camp view was beautiful, surrounded by small hills covered with snow. It was just awesome. We took some rest & briefed about the next day.
After approx 1 hour reaching the camp , we took a short trek to Bekaltal Lake. It was around 20 mins away to base camp. Bekaltal is frozen lake with a small Hindu temple. The local guide told us about the Bekaltal & stories related to it.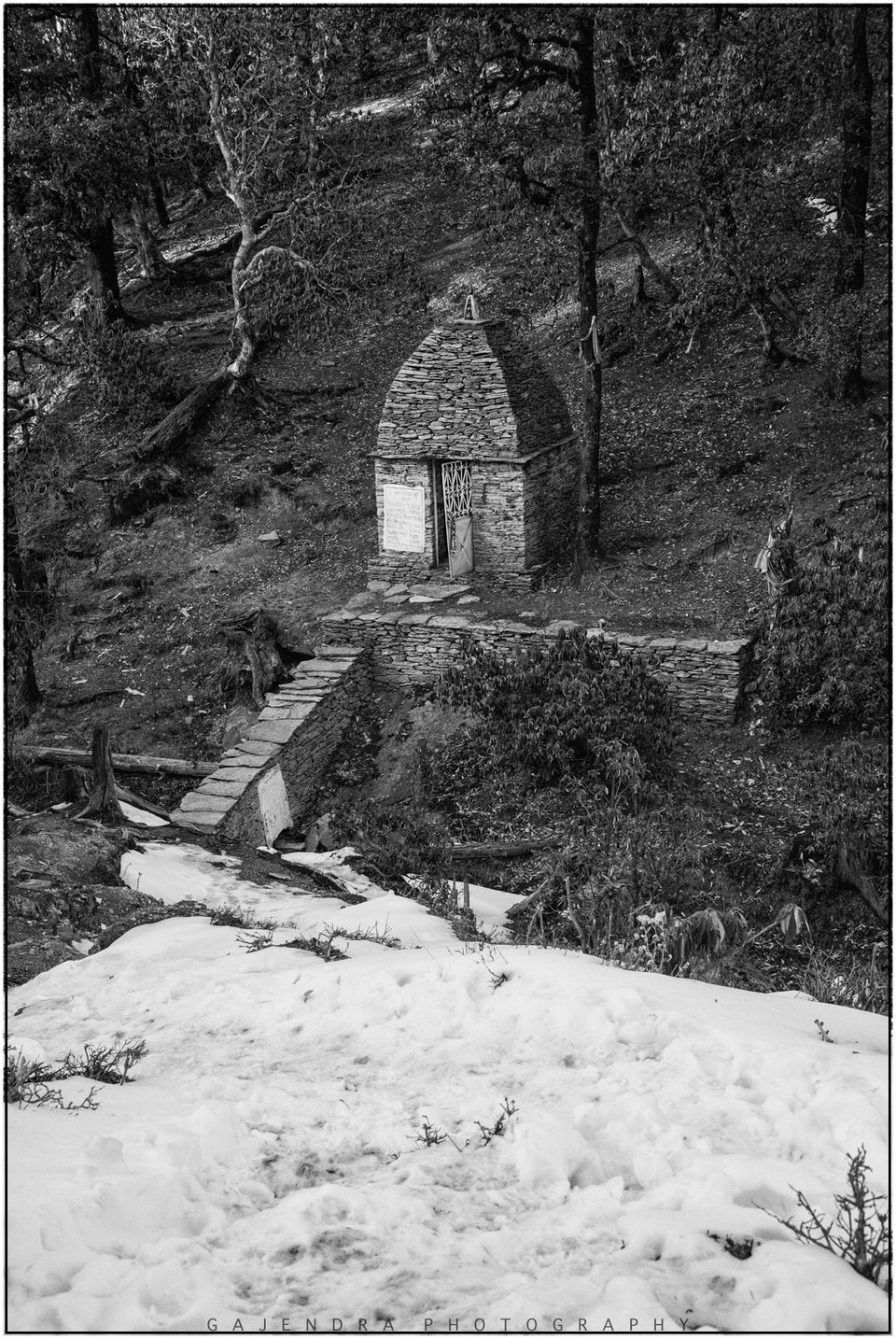 We returned before the dark. The night was spend in star gazing. I was so amused to see the sky full of stars, unlikely we could see in our busy city life.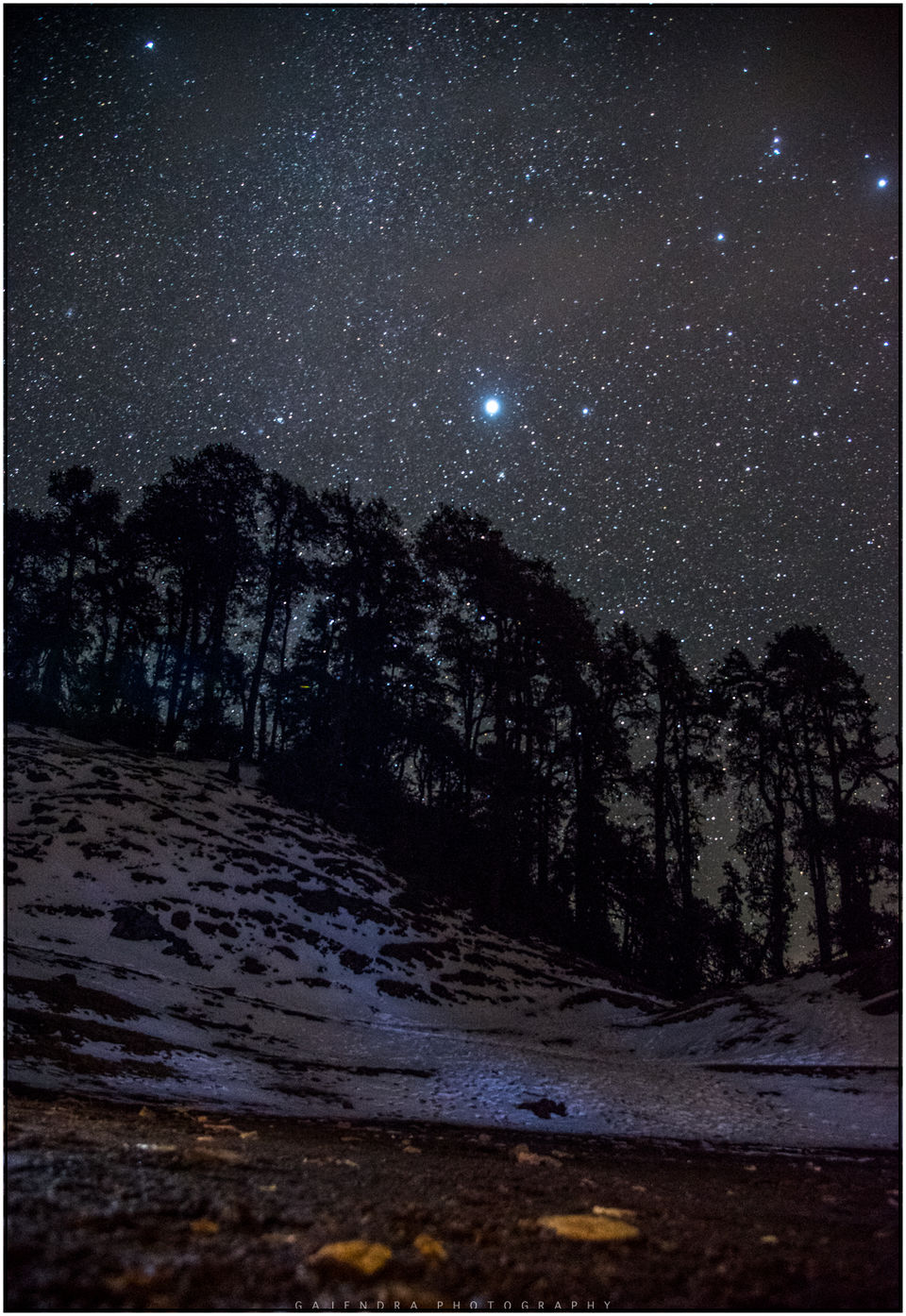 As I got in the sleeping bag, within seconds I slept. Everyone was complaining about how it is difficult to sleep at night in sleeping bag, but I must tell you, it was one of the best sleep I have ever had in the sleeping bag. :)
PS- Some of the pics are captured by my friend Gajendra.