This is a very common practice in Kerala temples, but in 2016 Madras high court has ordered temple authorities in Tamil Nadu to refuse entry to people in jeans, shorts and other garments. And this thing I faced during my last trip to south India. In fact, at Iskon Temple, Bengaluru western dress isn't allowed. Men are allowed to wear dhoti, a traditional long lower garment, pyjamas with a cloth top or formal shirts and trousers. Women are allowed to wear saris or half saris with a blouse.
Several Hindu temples and other religious sites in India restrict devotees from entering the premises on the pretext of gender, dress or eating habits, with some denying entry to non-vegetarians.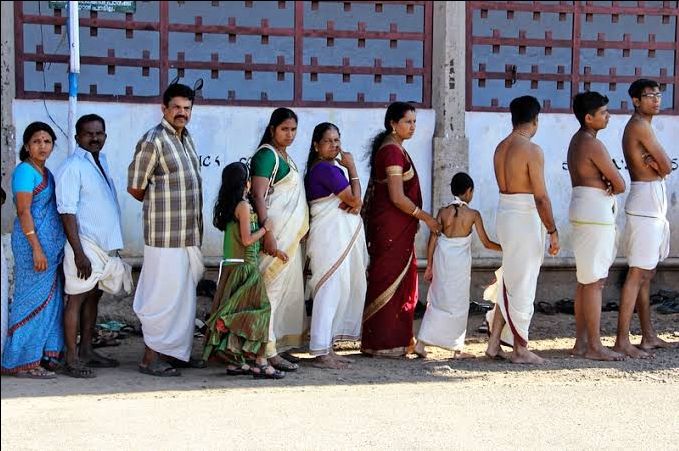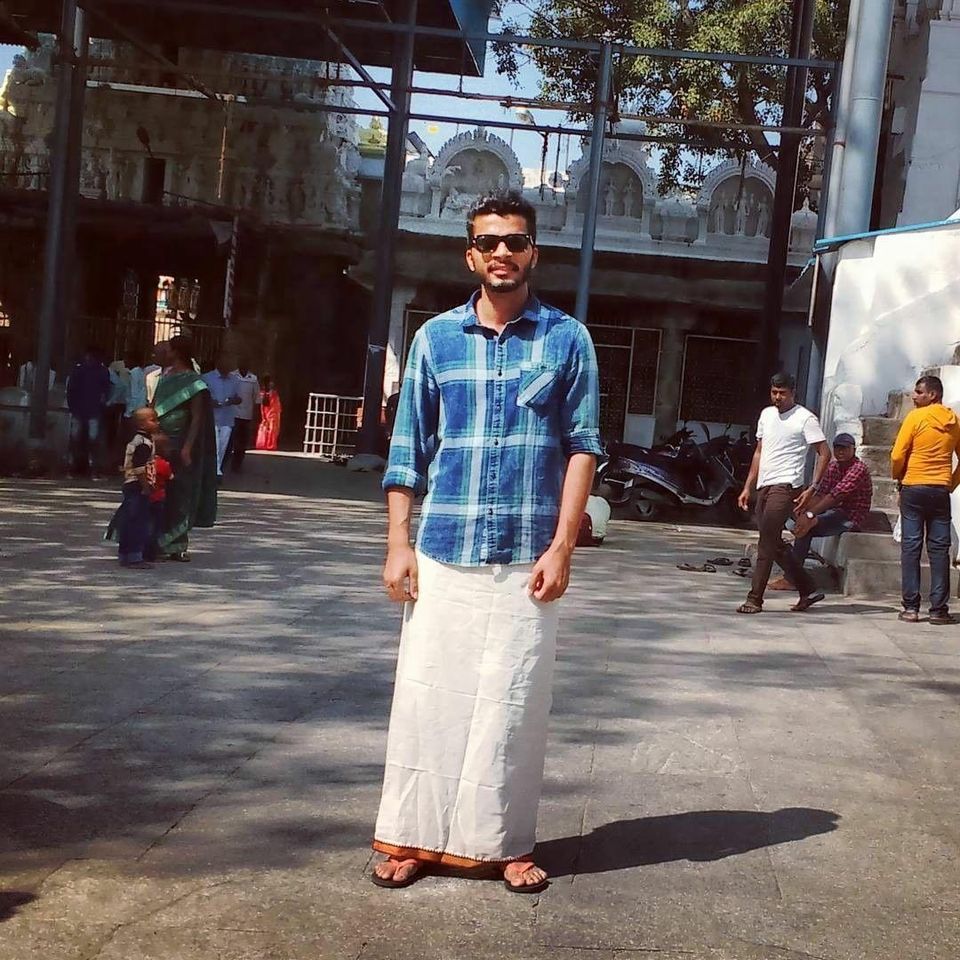 But when I asked about this dress regulation from a panditji there then his way to explain the reason is a bit different or maybe he is being nice to me so he said, "When you get into a club, there are rules and people have no issues following them, the recent fiasco where a prominent club in Chennai didn't allow Dhoti clad VIPs because of club rules comes to light. This is just the same reason, temples have their rules and you need to follow"
And being honest neither I found it that hectic nor I have to struggle to get dhoti. In fact, I enjoyed tying a dhoti for the very first time.
And later I read some theories about the position of temples to the absorption of energy. From what I have heard and have been told, the reason the rule exists is that of the belief that the chants and hymns recited within the temple result is a very positive energy in terms of vibrations as well as an aura. This is a result of not just the chanting but also the temple architecture and position. Temples in Kerala have a very specific type of architecture and are built based on calculations around location, direction etc thus creating an abundance of positive energy in the temple premises.
Being top naked allows the human body to absorb this energy and take in this positivity..body and soul.
So if you are traveling to South India then make sure you have pyjamas or Lungi in your bag otherwise you have to buy it or you can rent it for 20 rupees outside Temple.
Happy Travelling Hoomans.
Mach's Gut