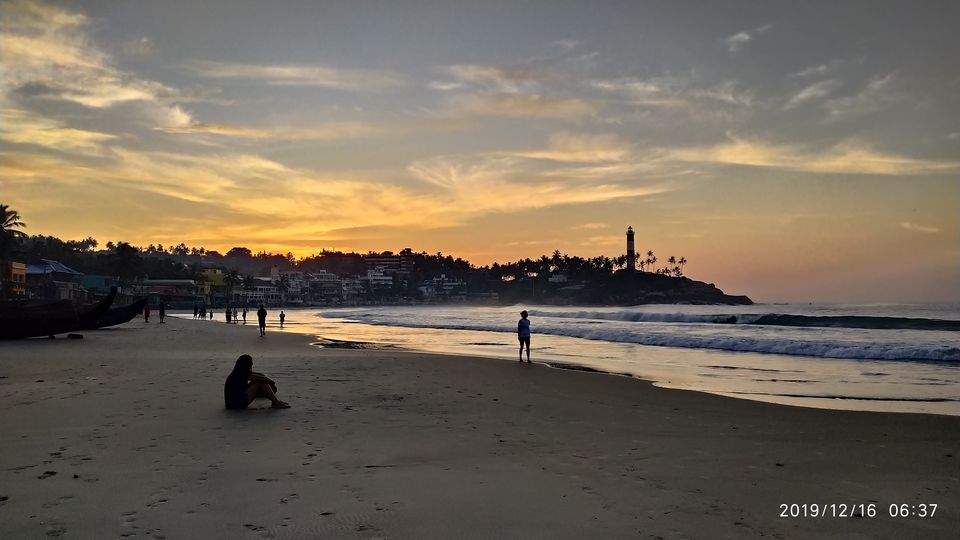 Kerala is a paradise on earth in itself, choose any of its corner, you at the end will plead for more and more. I was there for some time and that wasn't enough at all😉😍. "Yeh dil mange more"😃.
I was confused about Kochi Or Thiruvananthapuram (Trivandrum)? The only way to sort that out was. "अक्कड, बक्कड़, बॉम्बे बो, 80, 90 पूरे 100 😄😁". Things were in favor of Trivandrum.
Thiruvananthapuram in Malayalam translates to "The City of Lord Ananta" Lord Ananta means Shesh Naga on which Lord Vishnu reclines.
15 Dec 2019: I planned to stay somewhere near Kovalam Beach. I did some quick research to rent a bike for the day.
Royal Brothers is a bike rental franchise with availability in most of the major traveling places throughout India. Download the app, upload your driving licence, and additional photo identity card. Book out of multiple options, reach its pickup point and there you go.
They do have multiple pickup points, I opted for the nearest one to the central railway station.
For the app click here.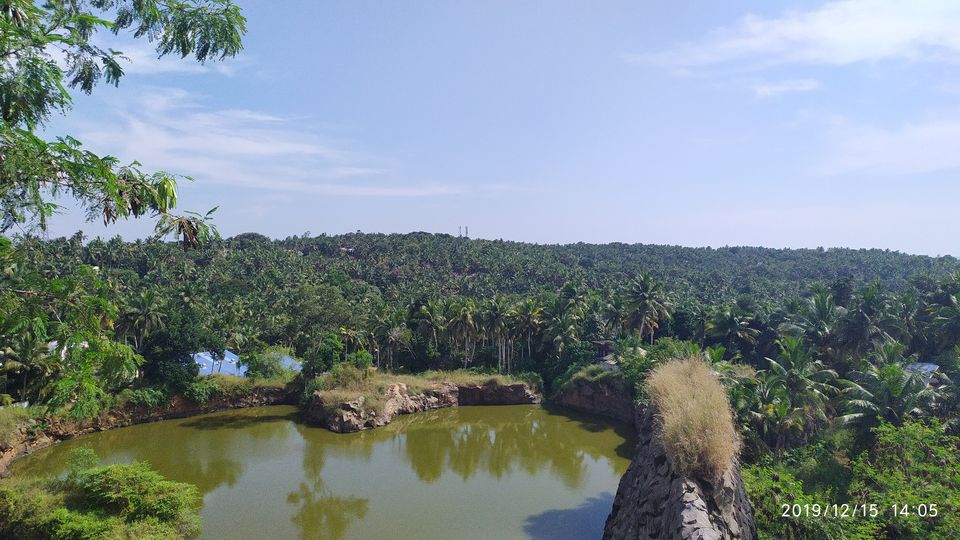 We always have an option. The GPS the maps in our cell phones, but to ask the way out to reach the destination to localities somehow creates a bond and it makes you realize that you are at a new place.
"Interaction is within itself an adventurous term".
So... Use GPS only in extreme situations until then have faith in the people you interact throughout your journey. Don't worry notthing gonna extremely happen unless you are in man vs wild situation 😄.
Things I did in Trivandrum:Sree Padmanabamswamey Temple, Kovalam Beach, Vizhinjam Lighthouse, Vizhinjam Beach, Grow Beach Kovalam.
Dorms Are Lub 😀😍
I stayed in a dorm with two more inmates both from different countries. I remember one was from England and another from Hongkong. That was one of the most memorable stays out there, after having words with them I realized they loved that very place but they were being robbed under the name of food along the beach side 🤨. That's why their main source of diet was to have plenty of beer 🍺 and chill out positively ❣.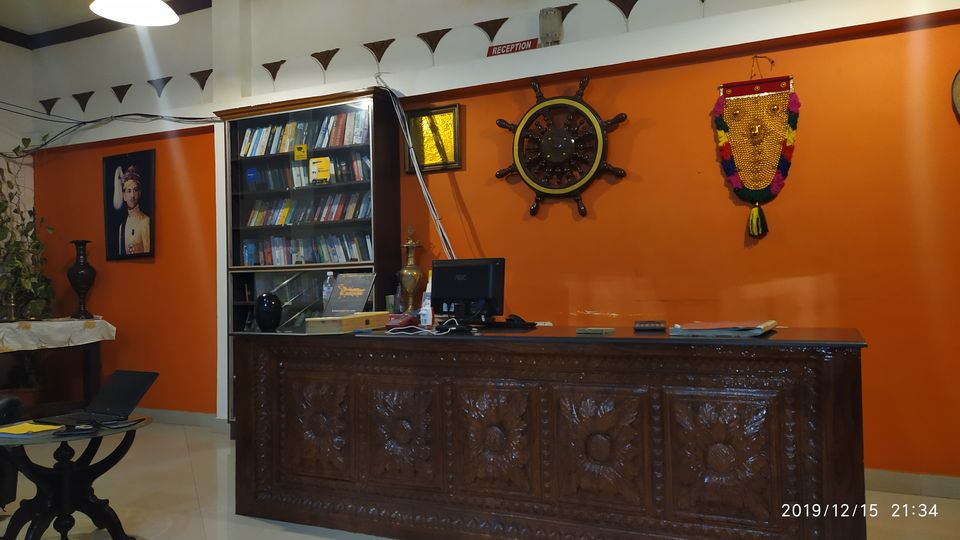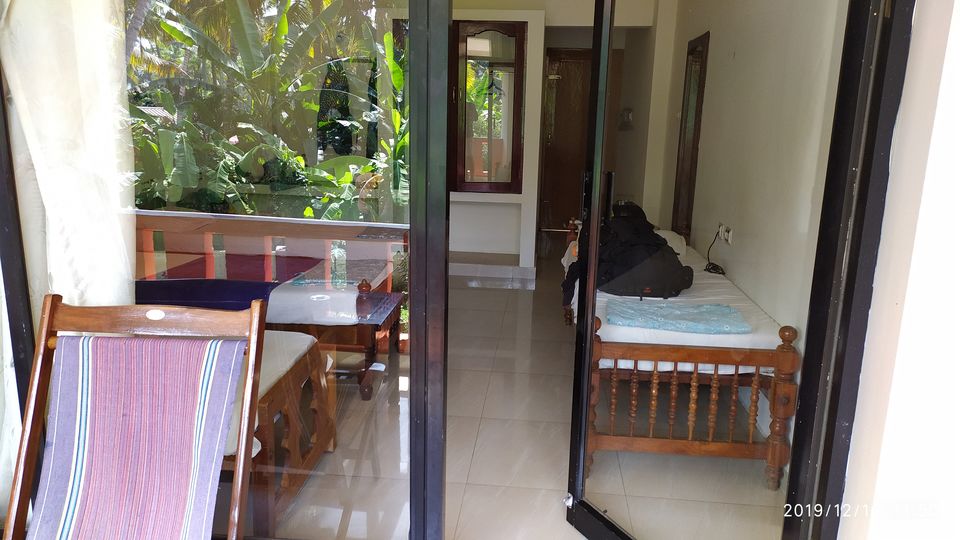 I reached the dorm with almost half of the day left for me to chill at the beach of Kovalam. So the thumb rule was to just chill out, without rushing for things, just to admire the sea, it's beauty, sunset (the Western coast things ❣), and the nature shading itself into beautiful canvases.
Magnificent 😍 Cocktail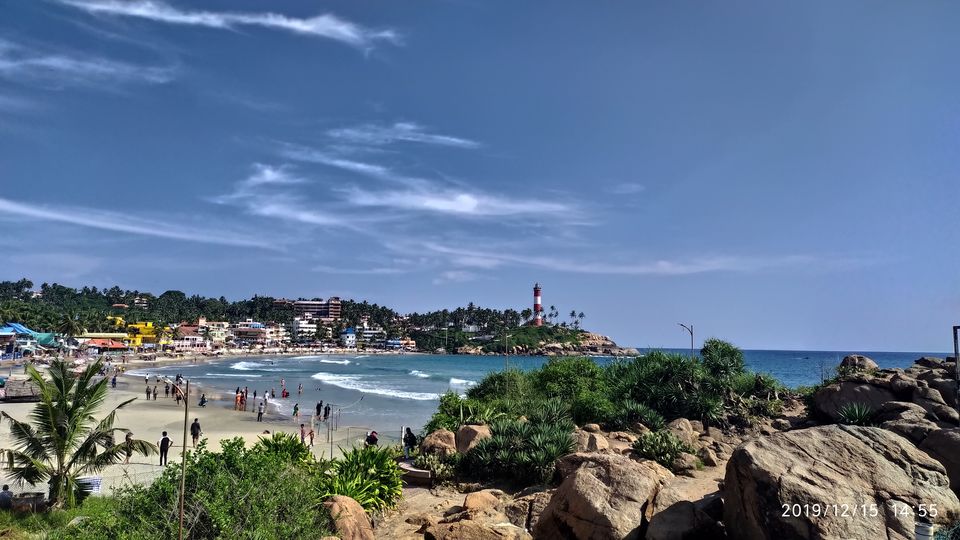 The above image is the exact depiction of what I saw, it's not edited at all. The sky was the same blue, and so was the water 😍. My first expression was a simple WOW 😮. I have been to a few beaches earlier, but that day I got my fav one till date. Though it was a little bit crowded its ambiance was something I still miss. I walked along the water to reach the Vizhinjam Lighthouse, they do charge some nominal entry fee to let you climb it's top.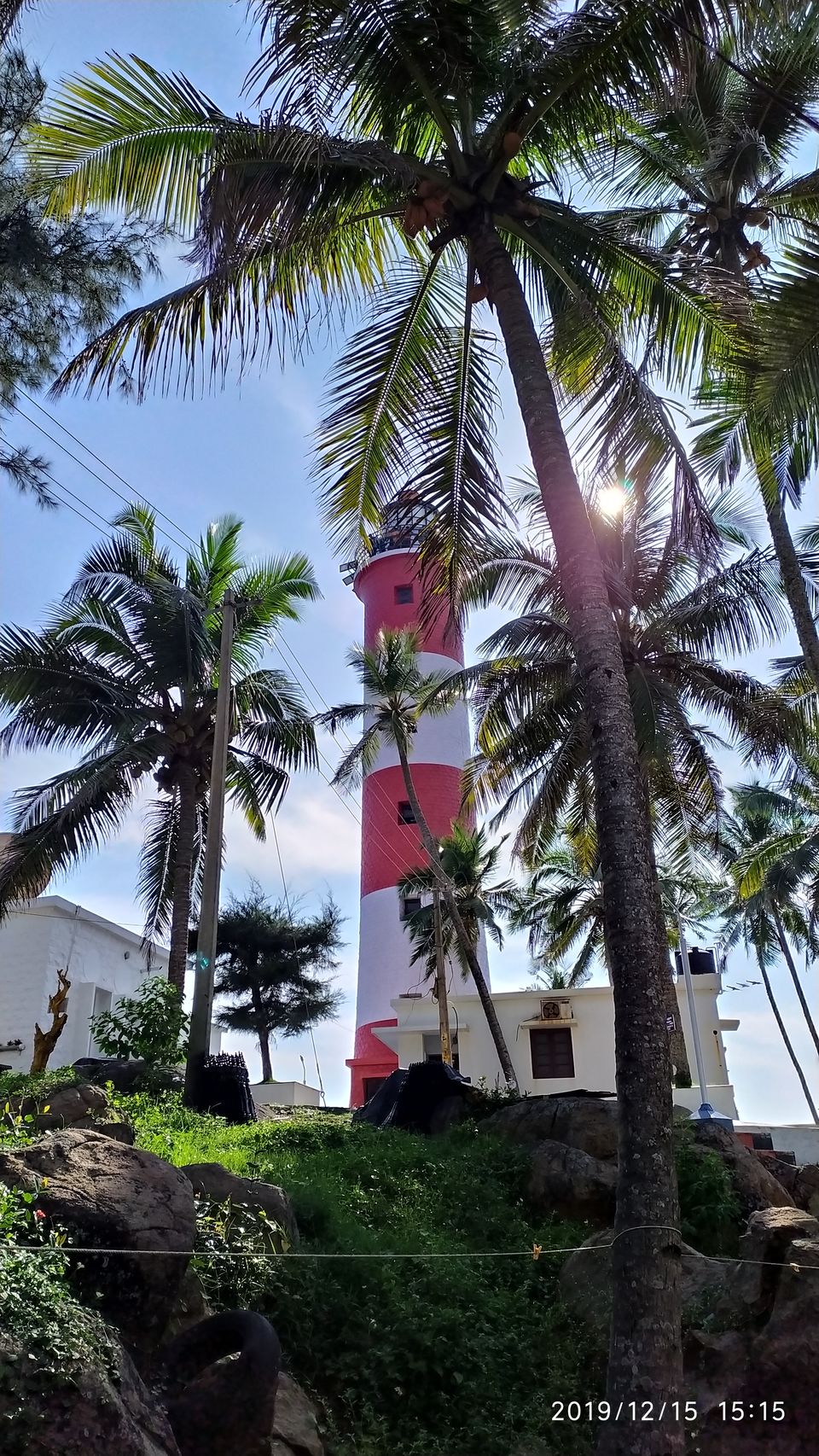 From its top, the view is something the whole of Kovalam, due to its height wind blowing around you is at super speed, eagles flying around and all blue and green world in front of you. I have one word for that "MAGNIFICENT". I could have spent my whole day their itself, but due to less space up there you aren't allowed to stay there for long.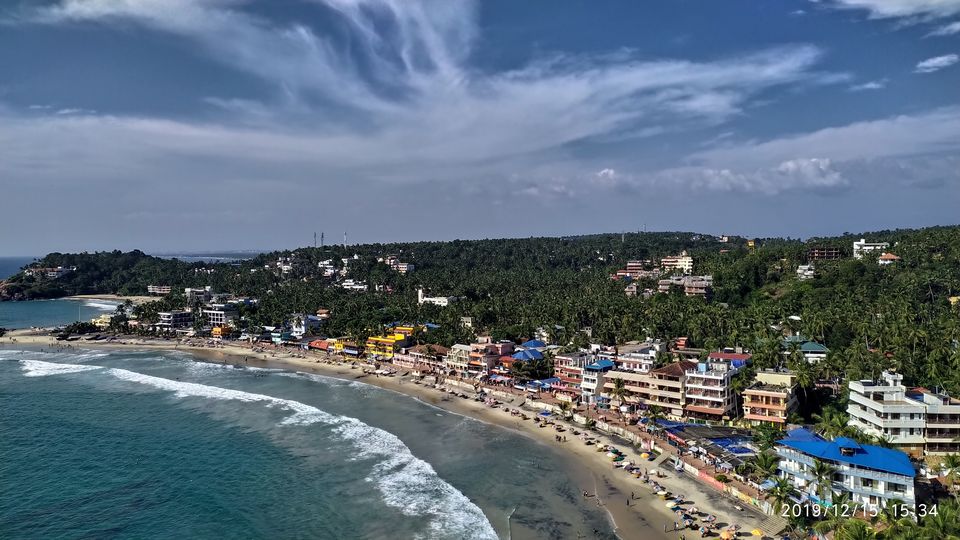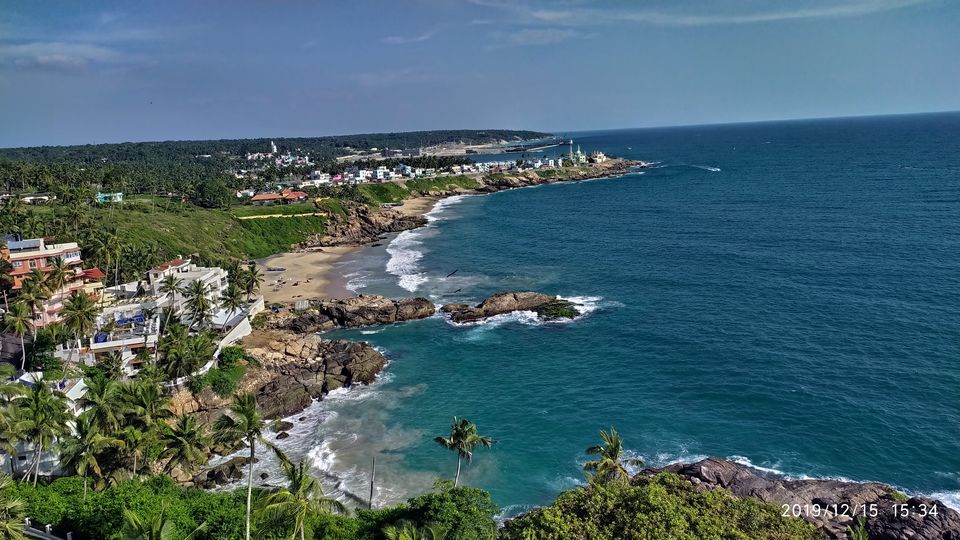 Just a few walking steps from the lighthouse there was another hidden gem, best to enjoy the sunset The Vizhinjam Beach. This wasn't much crowded, I had to walk through small streets along the lighthouse to reach there.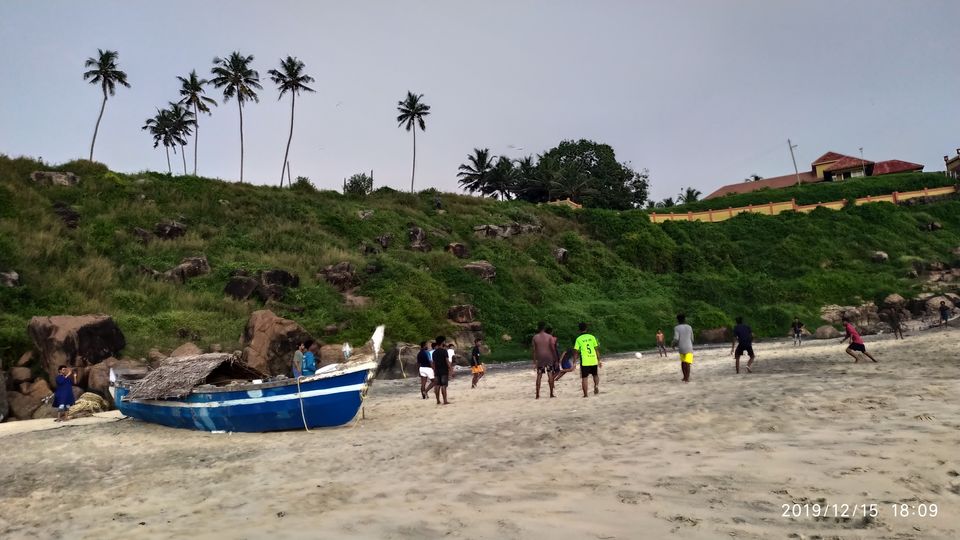 Kovalam offers you many yoga retreat centers that may help you to rejuvenate yourself. Here is a free tip, avoid those centers, just make sure in the evening you reach this very Vizhinjam Beach, just find a place to sit in the relaxed posture facing the sun, see how nature acts, those changing colors of the sky, those sound of waves and for sure birds heading back to their homes_____ all this will surely rejuvenate you for free 😃😇.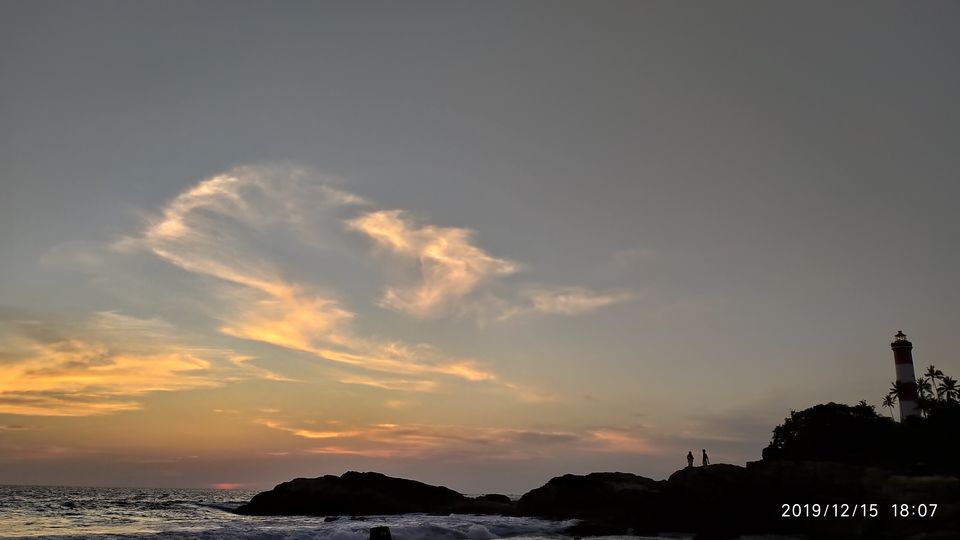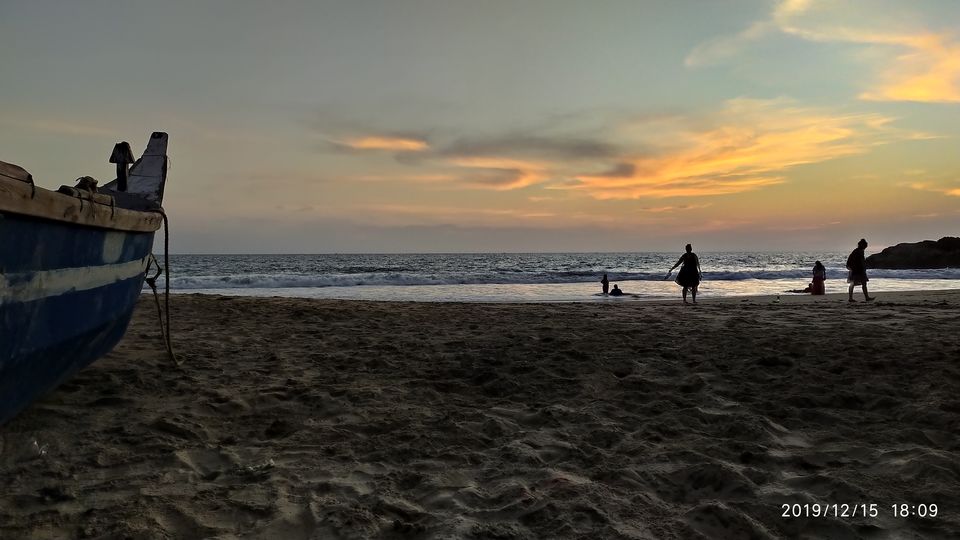 The Fishermen's Saga
At night after having dinner, I was clueless and just wandering around the streets. I reached so-called Grow Beach, Kovalam. I saw people sitting around a few men who were singing and pulling something out of the sea.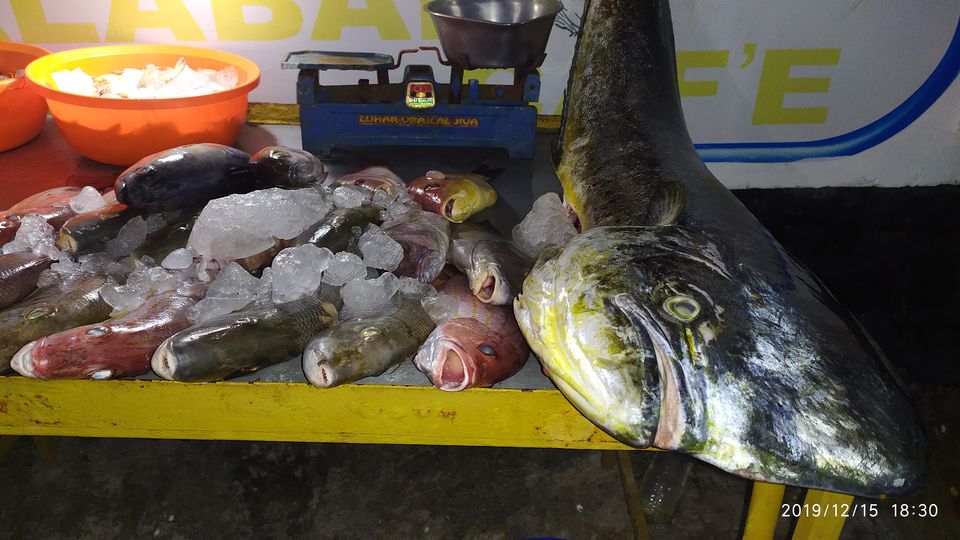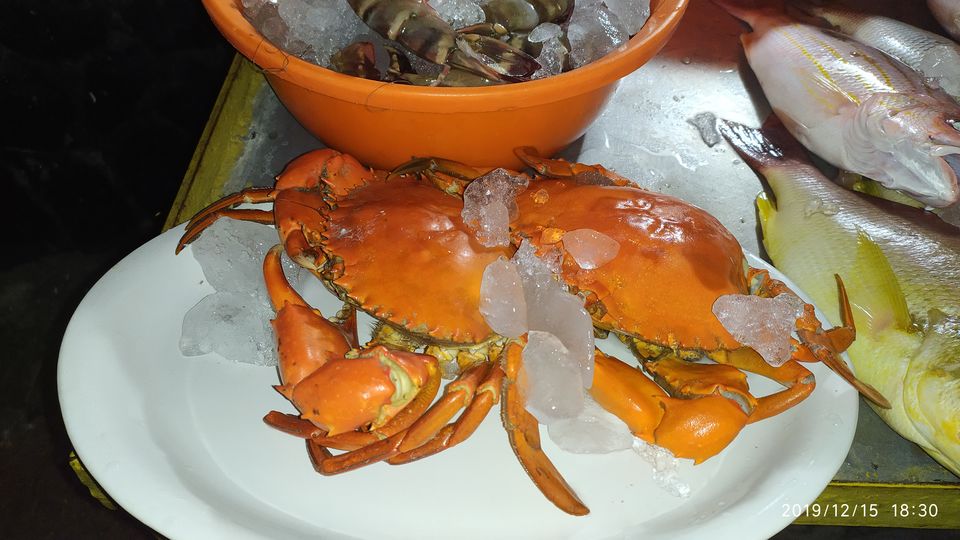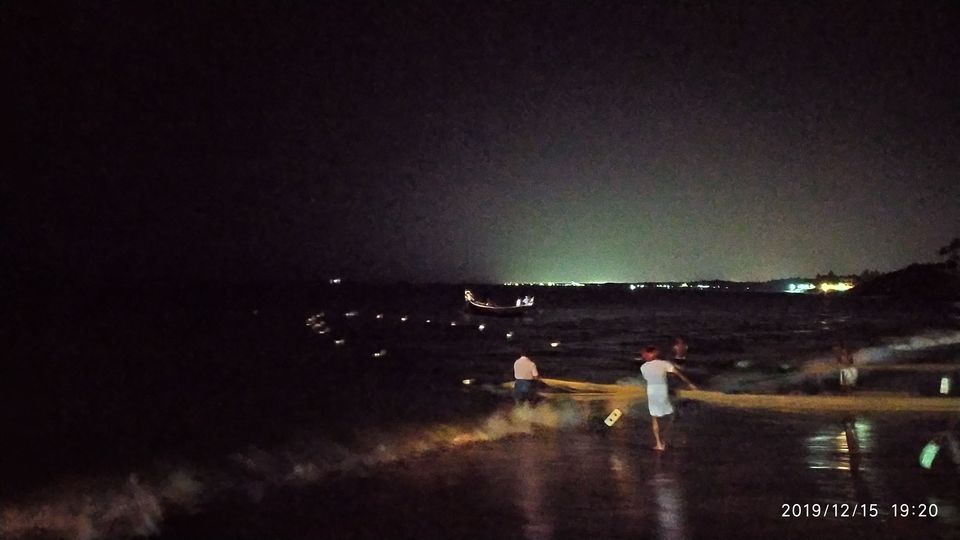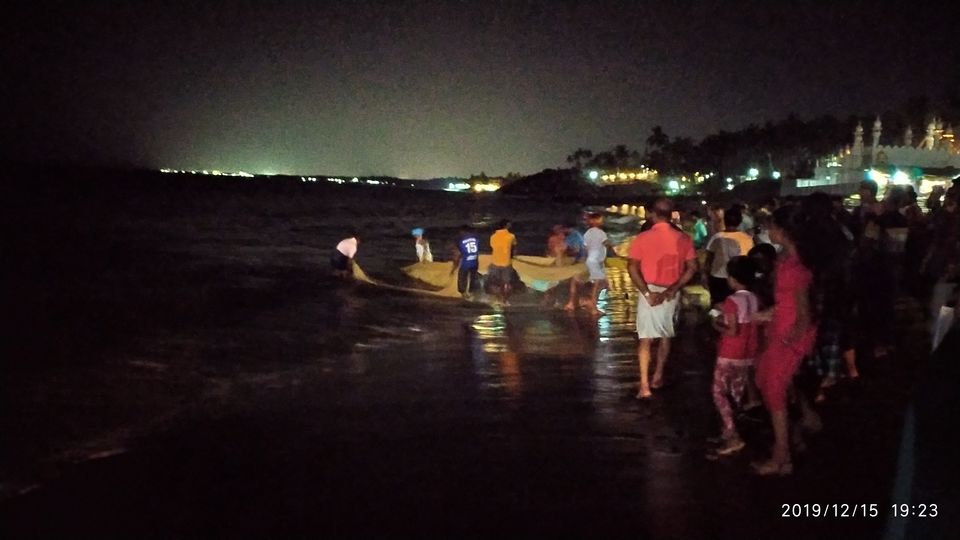 I took some time to realize what they are pulling! They were fishermen pulling their nets out of the sea. Though I didn't understand what actually the song meant, I am pretty sure they were praying and they were thanking the Almighty or maybe they were cheering themselves for the strength to pull that very net from that gigantic sea. 🌊 I sat there to enjoy that very night.
"No words can dare to make you feel better beyond what you have experienced".
I would suggest if you are at Kovalam don't miss this fishermen drill 🤗.
Morning Vibes At Kovalam16 Dec 2019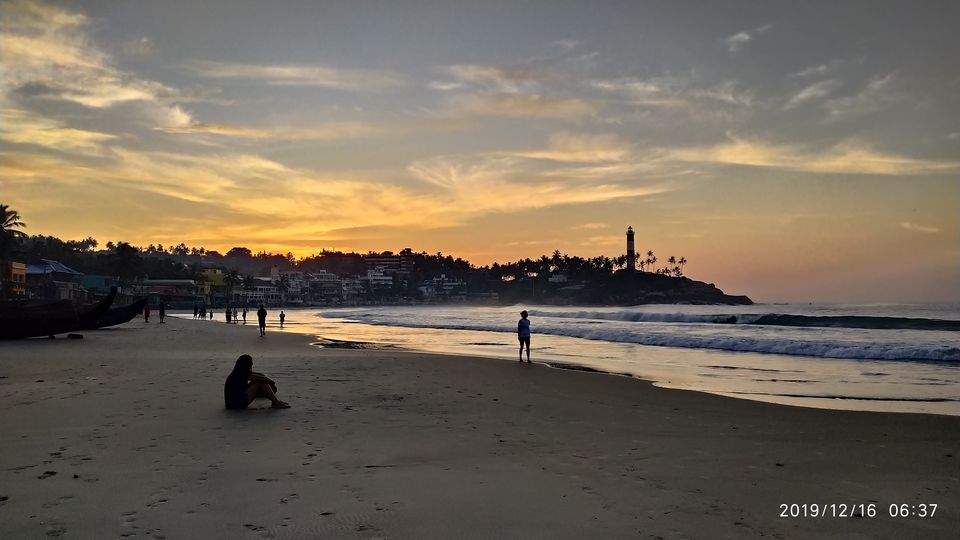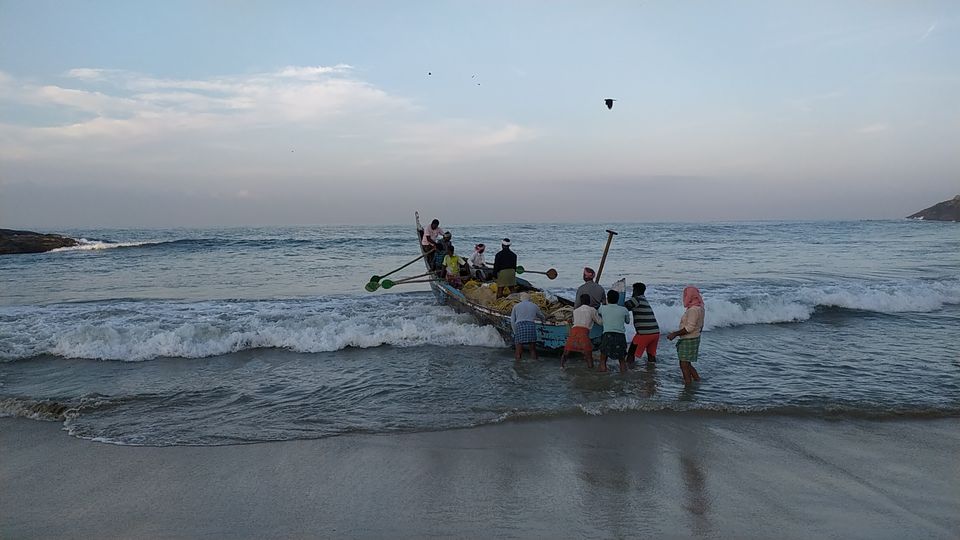 The East Nada ⛩
16 Dec 2019: Sree Padmanabamswamey Temple.
The temple premise is surrounded by 4 entrances, which are termed as Gopurams named as East, West, North, and South Nada (fort) in their respective directions. I entered from the East one, close to Padmatheertha Pond.
Being the holiest place for Hindus, this place holds its own set of customs. Men have to wear White Dhoti without shirt and Women have to be in sarees.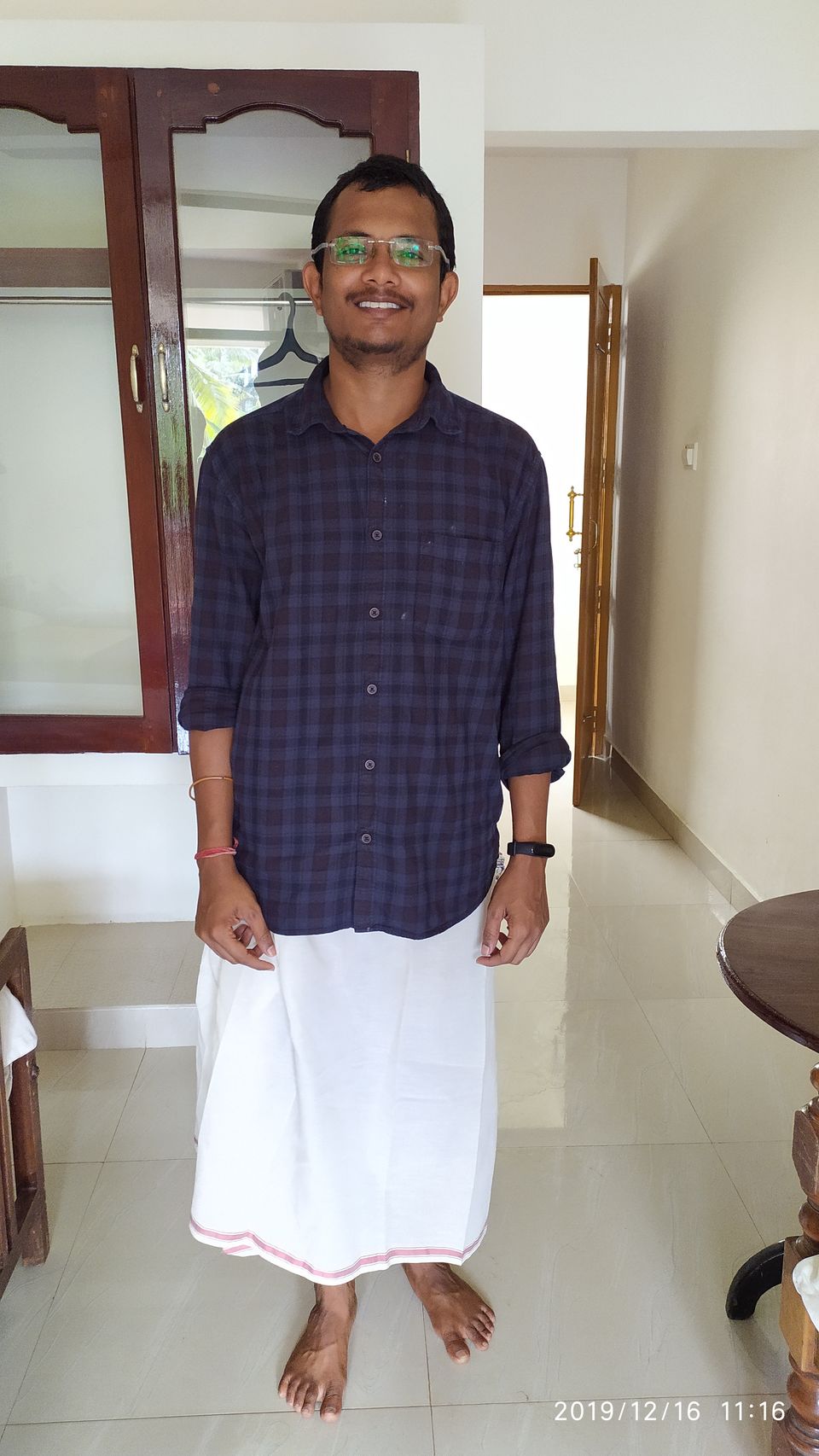 As I entered I realized that I am walking through the oldest and the deepest roots of our history which took me back to somewhere in Dwapaara Yugg, as it's believed Lord Parshuram consecrated Lord Padmanabhaswamy (Vishnu) to the history dated back in 18th century of Travancore province and it's Royal family, currently Moolan Thirunal Rama Verma still being the titular king of Travancore.
I will suggest you to go through it's very past, if you are planning it. Click here to know more.
Be there in the morning to save some of your inline time. Depending on the devotees, it may take hours to enter the main temple.
Murajapam And Jalajapam 🙏🏼
Following the way to the main place where Lord reclines, I walked through something which still gives me goosebumps. Imagine 100s of Vedic scholars sitting under decorated mandapams chanting the sacred Vedas together. Yes, maybe I was somewhat lucky to experience the Murajapam (Vedic chanting) which starts from Nov 21 every six years and Jalajapam which includes the chanting of Vishnu Mantras, all being together creating the most positive aura which I never felt earlier.
As one enters the main temple, you have to keep walking and peep 👀 through three doors to see Sree Padmanabhamswamy resting on his Adi-Shesh Naga.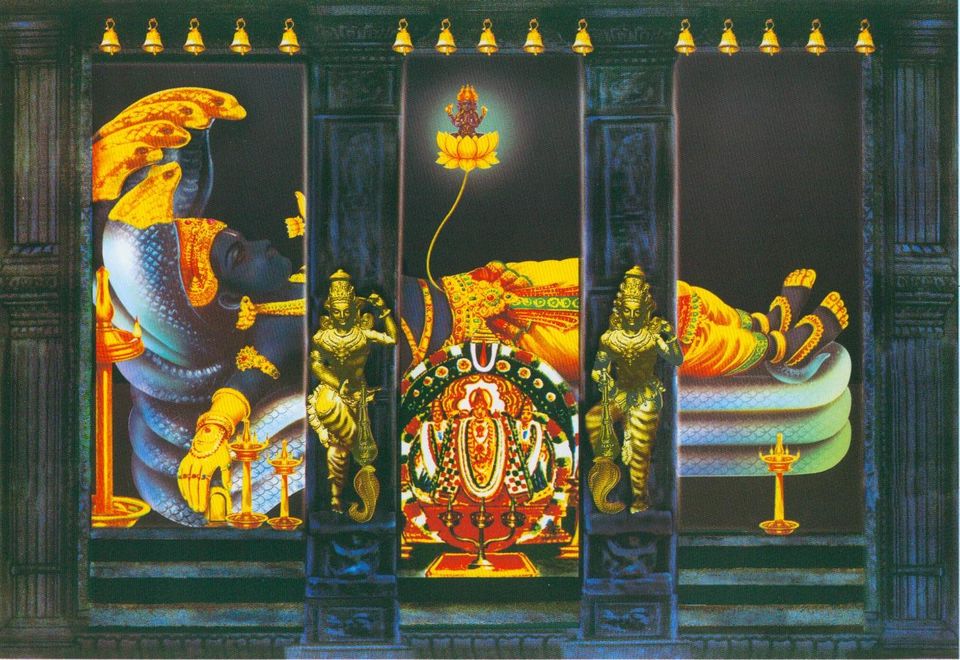 No electronic devices are allowed at all inside the temple. They do have lockers for devotees at every Nada.
What add to its wealth is not just the treasure this temple have, it's the long and back dated history of this temple and significance of this temple based on Purans and Vedas.
I was and I am still awestruck for what I experienced there, to experience the same I will have to wait for another six years😀
For the whole day I was in Dhoti 😃 I was in love with that attire. (जैसा देश वैसा भेस 😅)
Trivandrum was beautiful beyond my imagination. Not all but for sure it was a good fraction out of the 1000's of the reason for which Kerala is termed as God's own Country.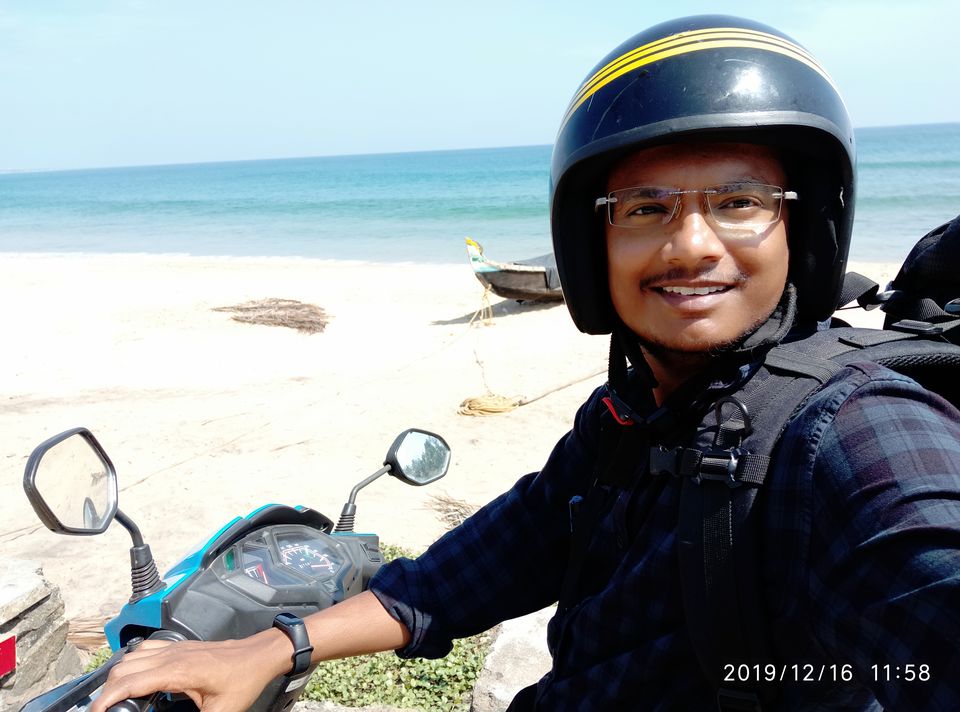 May it be Sree Padmanabhamswamy temple or Kovalam, before leaving them both I did turn back___ as if I was not ready to go away from them ❣️. (कोई डोर मुझे खीचे तेरी ओर 😄).
TO READ MORE SUCH BLOGS CLICK HERE.