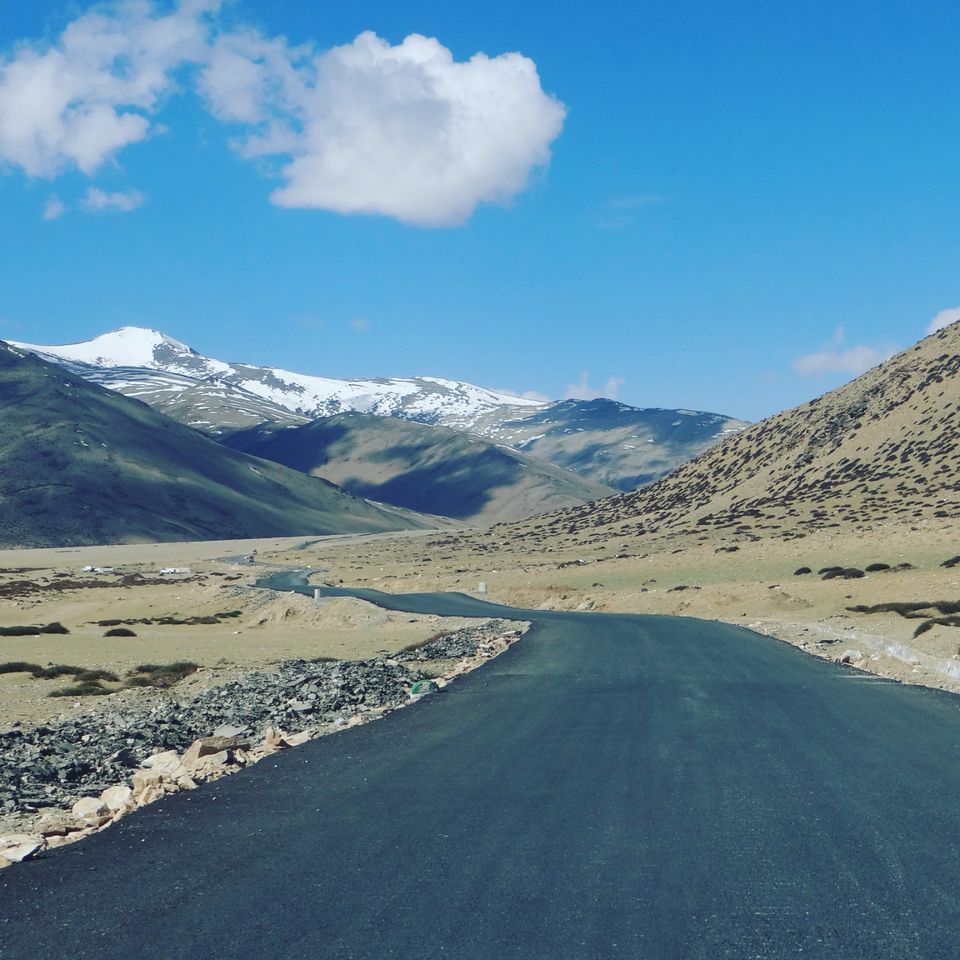 We are a couple with a regular 9 to 6 job residing in a metropolitan city with an urge to travel as soon as we sense an opportunity. In FY 18-19, we traveled to 12 different places. This being said, we managed the travels without exhausting our leaves and without burning our savings. Here is a how we accomplished this without our work getting affected by it.
Choosing the Place & Time
Deciding the place to visit is important, but visiting that place during its best time is more important. Just as you cannot have the fun of waterfall rappelling in January, similarly you cannot enjoy the beauty of Rann of Kutch in March-April. So if you finalize on the place to visit, you are just 50% work done. Rest 50% will be when you finalize the time of visit of that place.
In our opinion, choosing the place to visit completely is not as difficult as it is to chose the time to visit it. Even if there is a slightest deviation in the timings, there's a bull-whip effect in its final outcome. For eg. we visited Lavasa Lake City, near Pune when monsoon was at its peak and we were forced to confine ourselves in our apartment. Although we enjoyed the trip in a different way, we were unable to explore the place since many of the activities were closed due to rains. Imagine this happening to you when you travel to a distant place and find yourself locked behind the doors of your stay. Hence it is important to choose a place, but more important to select the perfect time to visit that place.
Money Matters - How to keep a check on your budget
Let's be honest here, you need money when you travel. There are many instances where you have to put your hand in your pocket and draw out cash. Be it a toll gate tax or tip to the bellboy, spending on food and gas while travelling or purchasing that unique souvenir you won't find anywhere else. These are the expenses that are bound to happen and you cannot escape them as you will have to eat or pay for the fuel. Basically these are inevitable expenses you will incur when you are travelling.
So the question comes, how do you travel without burning your savings? The answer to it lies in minimizing the fixed costs that you would incur on your trip. Now once you decide on the place, you will be needing to finalize the two things. Uno, place where you will stay and duos, transportation from your base place to the place of visit. This is where you need a bit of planning so that you minimize your fixed costs and have a breathing space for the variables occurring during the trip.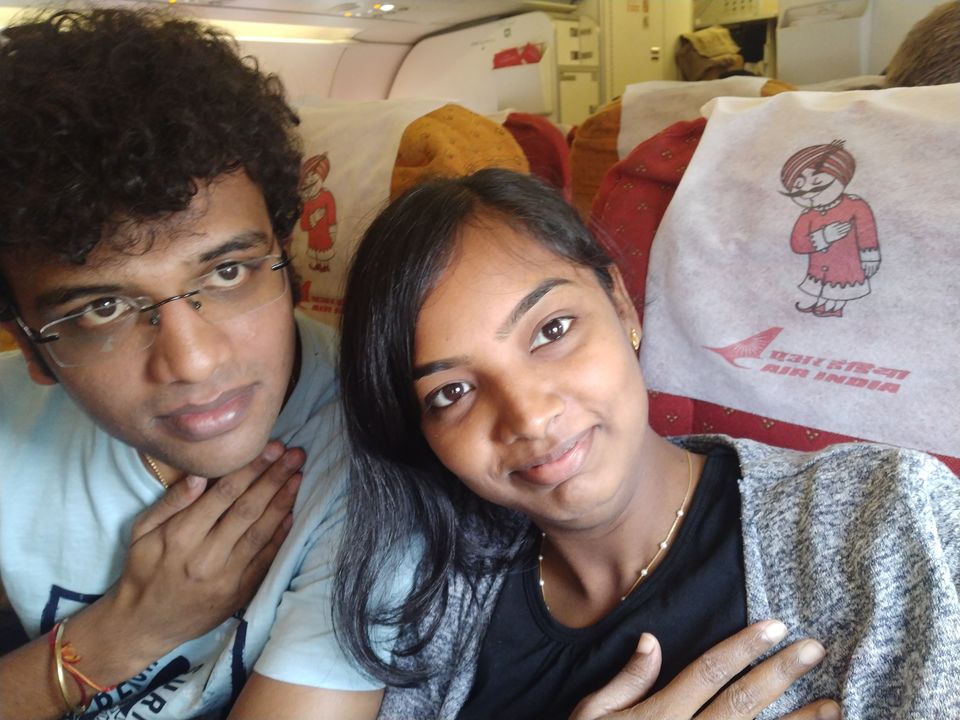 All our trips were planned at least 2-2.5 months in advance and hence we got the best of the deals on our hotels and stays. The same went with transport, as we got the air tickets at a really low price and confirmed seats in 3 tier AC coaches when we traveled through trains. In short we got a steal deal in all the places we visited. Thus, it is important that you minimize the fixed expenses such as travel & stay so that your trip budget is not overshot and you are able to enjoy the trip to the fullest.
Be Shrewd on Stays
Finalizing on the stay options is a thing worth taking into account. We have set a basic rule before we choose to book our stay. We decide the place of stay based on the itinerary that is planned for the place. When you have many things to explore at the place of visit it is a good idea to choose a mid-budget hotels or home stays. We chose a home stay in Munnar, since we were going to explore the Neelakurinji bloom right throughout the day.
On the other hand when you are at a place that does not have a lot of sightseeing places, you can choose a resort or a luxury hotel, so that you can enjoy the hospitality of those places, just like we did when we went to Udaipur, basking in the royal glory of Taj Lake Palace. In simple words, it is a trade off and you are the owner of your decision. Everyone has a different choice, we follow this suit so that we enjoy the best of all the worlds.
Leave Balance
When you plan meticulously, 10 out 10 cases you will end up on the right side. Same happened with us and our leaves. As mentioned earlier, since our trips were well planned, we took into consideration the leaves available to us where we work and hence we end the year with balance leaves that will be carry forwarded next year.
Also, 2018 was benevolent enough to provide with quite a few extended weekends, which made our planning easier and allowed us to take frequent breaks without our work life getting affected by it. Hence, reiterating the fact that all this was possible only because a significant amount of time was dedicated in planning all the trips.
Where we went, When we went, Where we stayed.
1. Fireflies watching and Camping at Bhandardara, June 2018, 2 Days (Weekend, no leaves)
A camping organized by a local event company turned out to be a great experience as we witnessed these magical fireflies in the pitch darkness just after the 1st rains of the season had refreshed the surroundings.
2. Lavasa Lake City, July 2018, 2 days (Weekend, no leaves)
A family outing for a special occasion, tuned out to be wonderful, as we stayed in a service apartment that was overseeing the lake front.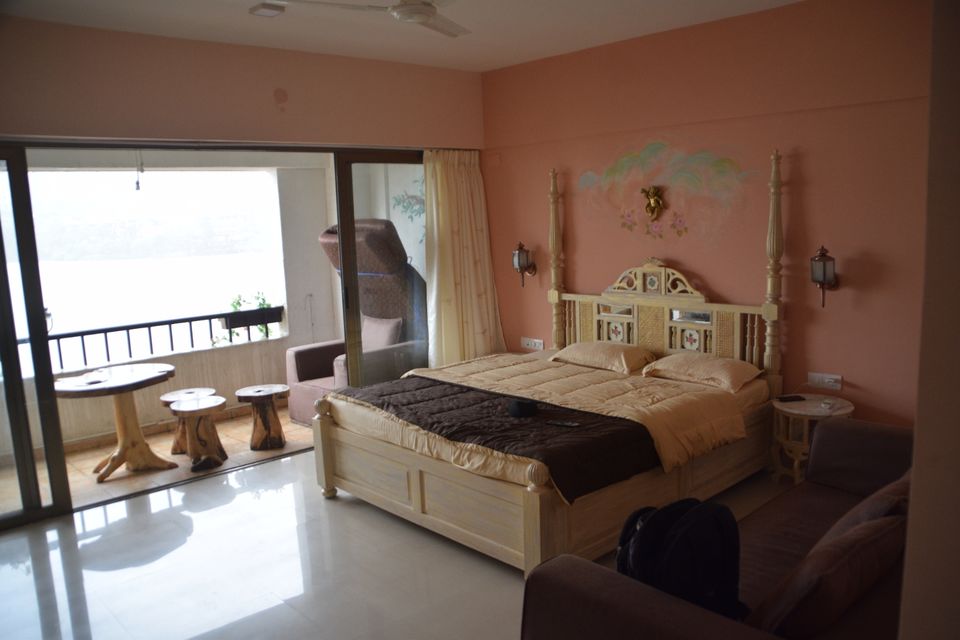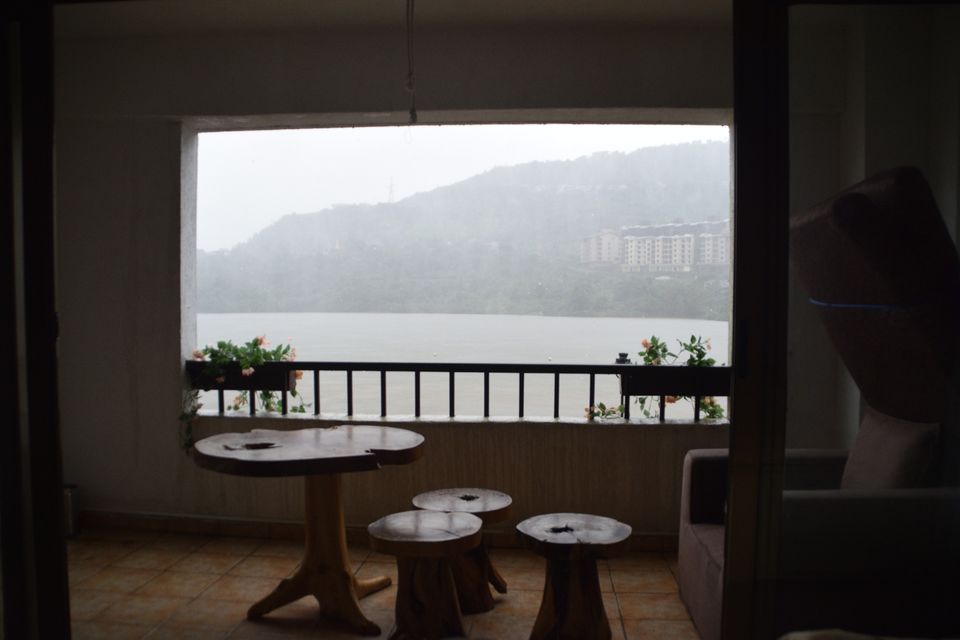 We chose this 2 bedroom fully equipped service apartment since it was right in front of the lake and since there was nothing much to explore in Lavasa town, it was worth spending a few extra bucks and opt for the comfort and mind blowing view.
3. Waterfall Rapelling at Bekre Waterfalls, Karjat, August 2018, 1 day (Sunday, no leaves)
This was one of a kind experience that involved the adrenaline gush when the monsoons were at its helm. It was a one day trek and activity and hence no harm was done with respect the leaves here.
4 & 5. Mahabaleshwar & Lonavala, August 2018, 4 days (Independence day long weekend, 1 leave)
We booked a budget hotel through Oyo Rooms in Mahabaleshwar since our plan was to explore the beauty of the hill station.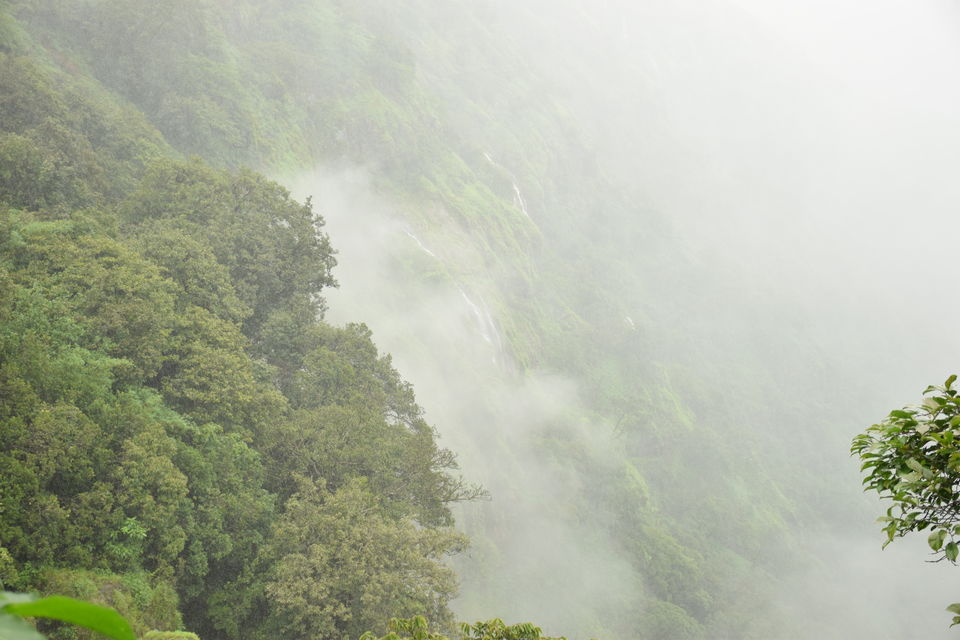 However, we just wanted to relax in Lonavala, since it is too crowded to do any activities. Hence we picked up this beautiful Sky Villas that were overlooking the catchment area of Bhushi Dam.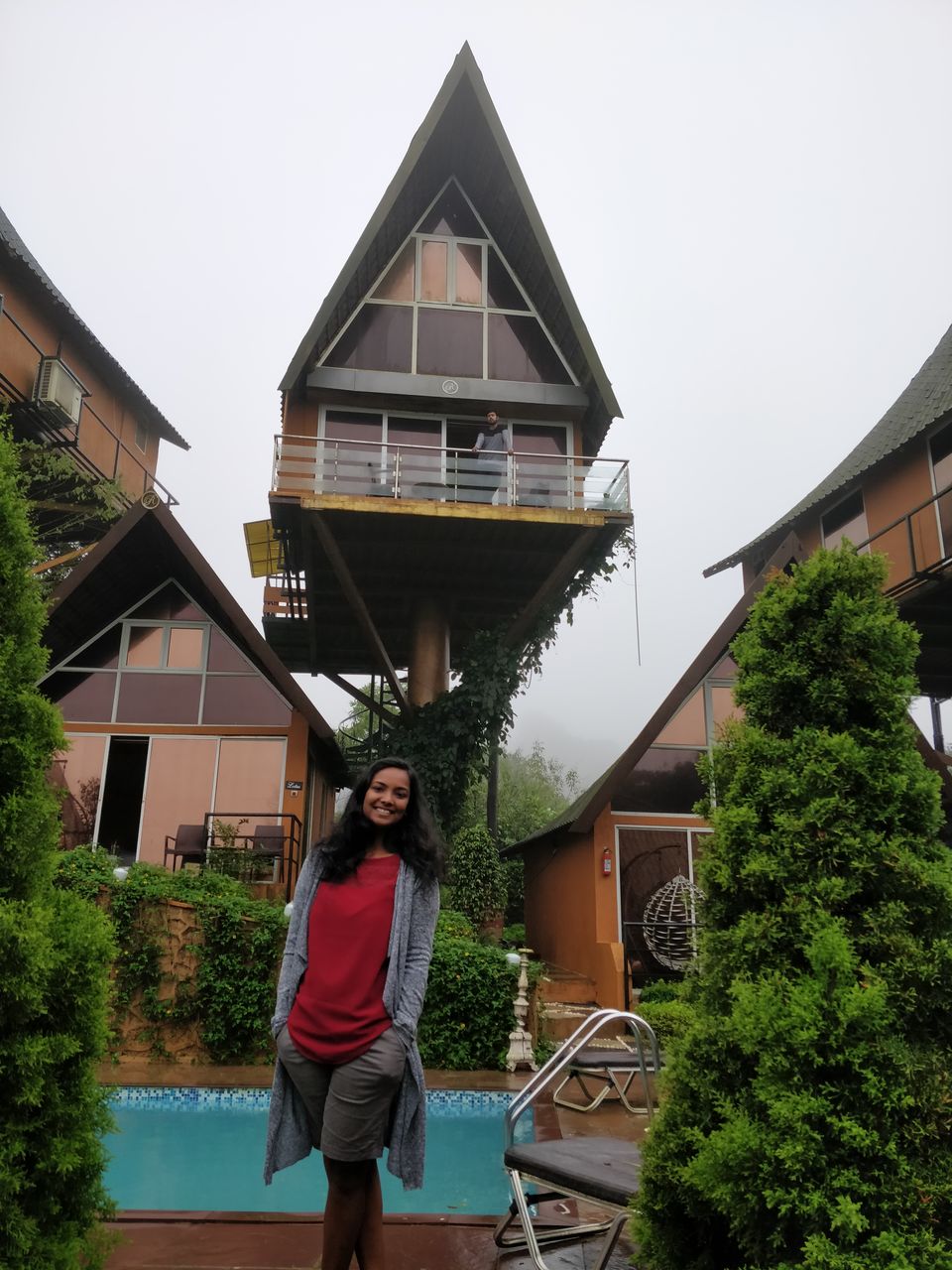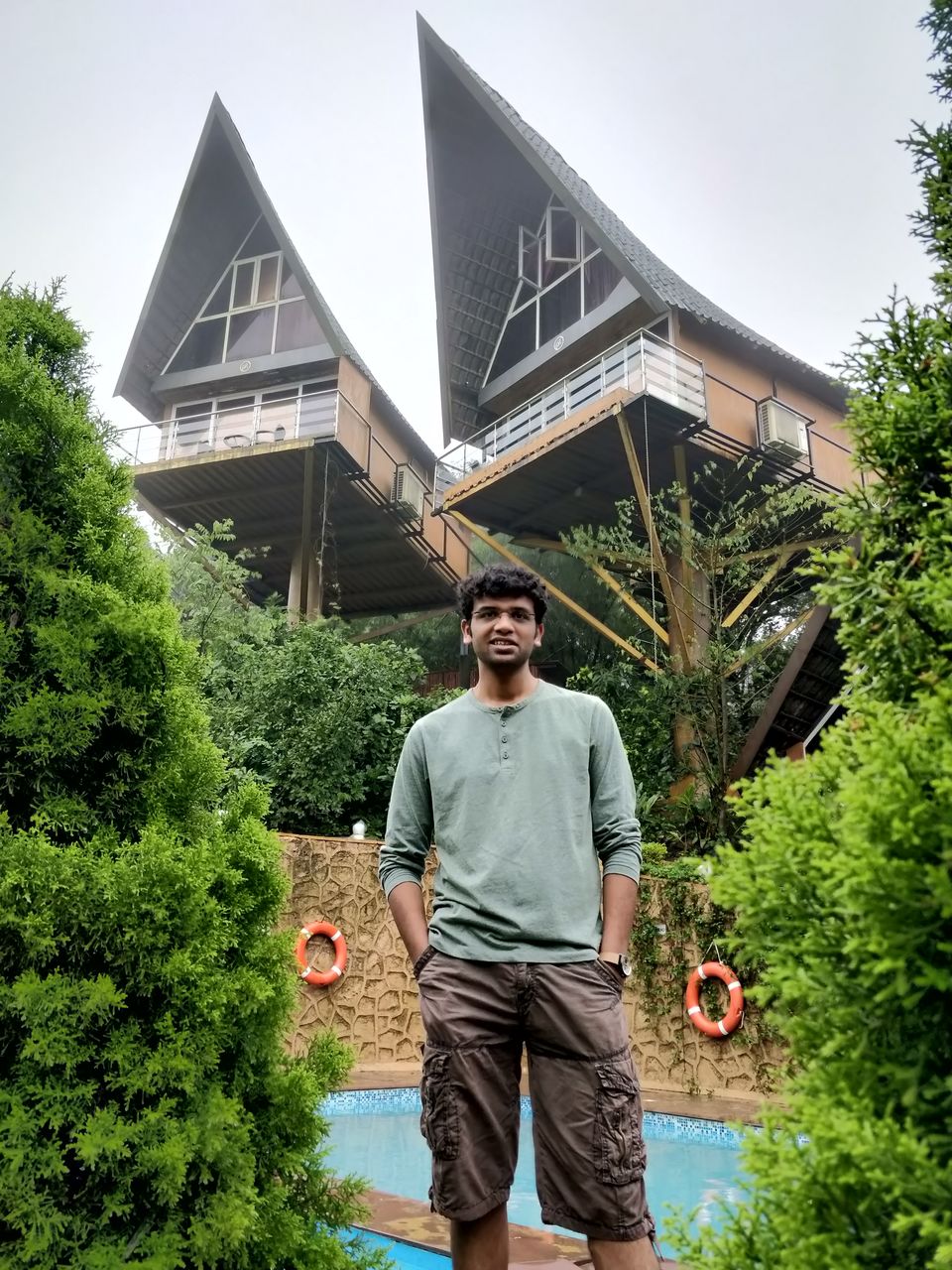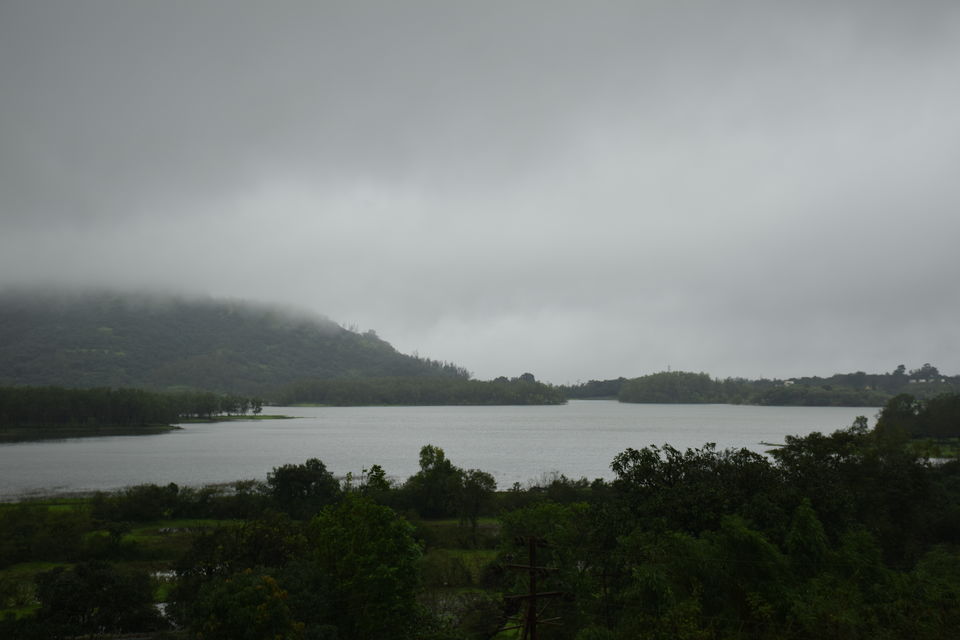 As mentioned earlier, it is a trade off. When exploring the places, choose a budget hotel and when there is less to explore, indulge in the hospitality of the luxurious hotels.
6. Peb-Vikatgadh Fort Trek, September 2018, 1 day (Sunday, no leaves)
Another one day trek to a nearby location, and it still remains one of the most beautiful trek that we undertook. Lush green surroundings, cool breeze blowing from the mountain top and a lovely views from the cliff remained the highlights of this underrated trek.
7. Neelakurinji Blooming at Munnar, September 2018, 3 days (Ganesh Chaturthi long weekend, 1 leave)
When you visit a once in 12 years event, you are bound stay outdoors. We flew down to Coimbatore and hired a car for 3 days for all our sightseeing requirements.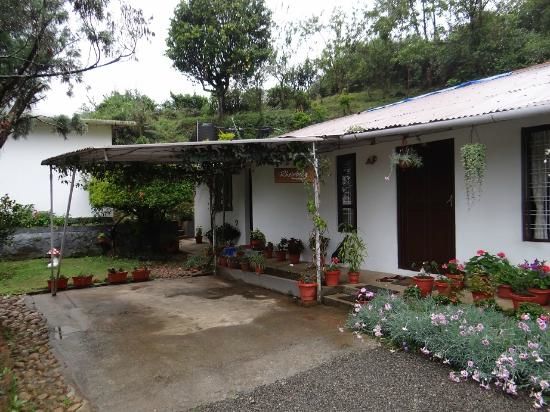 We stayed at this quaint home stay, right in the middle of Munnar town because it was equidistant from all the places we were going to visit at Munnar.
P.S. The beauty of the Neelakurunji Flowers is unparalleled.
8. Kaas Pathar, Valley of Flowers, Satara, October 2018, 2 days (Weekend, no leave)
This was a weekend trip and we made a pit stop at a friend's house in Pune before starting our journey towards Satara. No cost incurred on stay, only thing was the fuel and the entry fees at the UNESCO heritage sight.
9. Udaipur, October 2018, 4 days (Dushera Long Weekend, 2 leaves)
We were quite clear when we decided to travel to Udaipur. We will stay at the Taj Lake Palace. Heavens pleased us and we were able to reserve a room in the exquisite floating palace.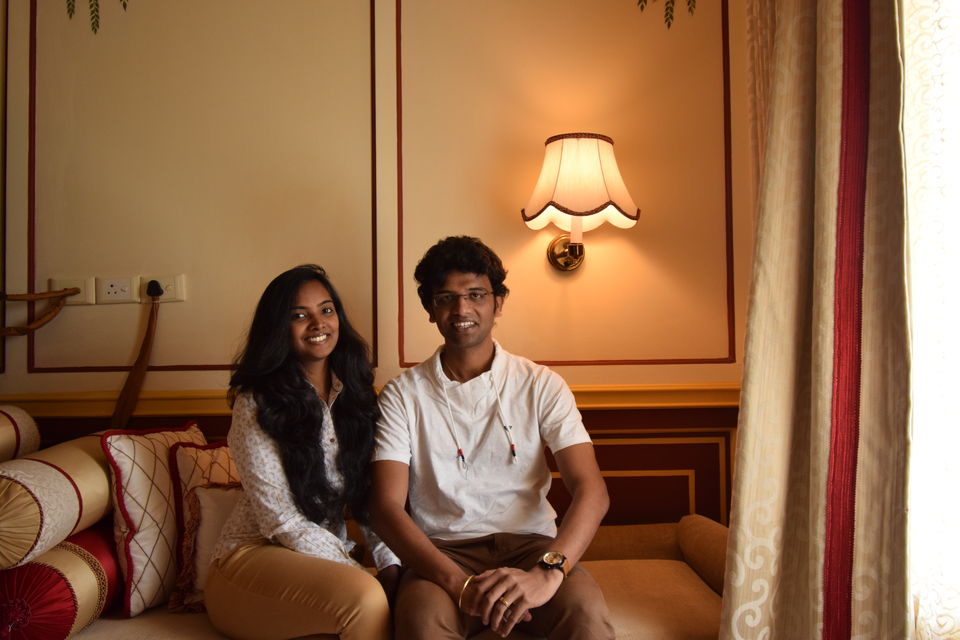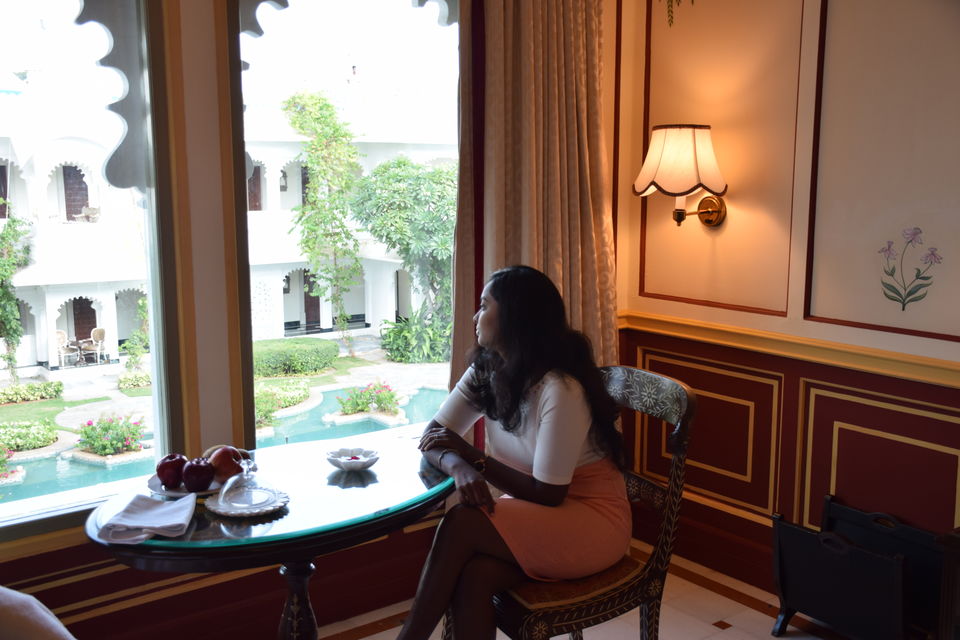 We just fell in love with the aura and the hospitality of the place and we still can't get over the experience we had there.
10. Rann of Kutch, November 2018, 3 days (Weekend, 1 leave)
This is actually a no brainer. When you visit Rann of Kutch, you must stay at Rann Utsav. There are many home stays coming up in the close vicnity, but the complete package that Rann Utsav provides is beyond everything.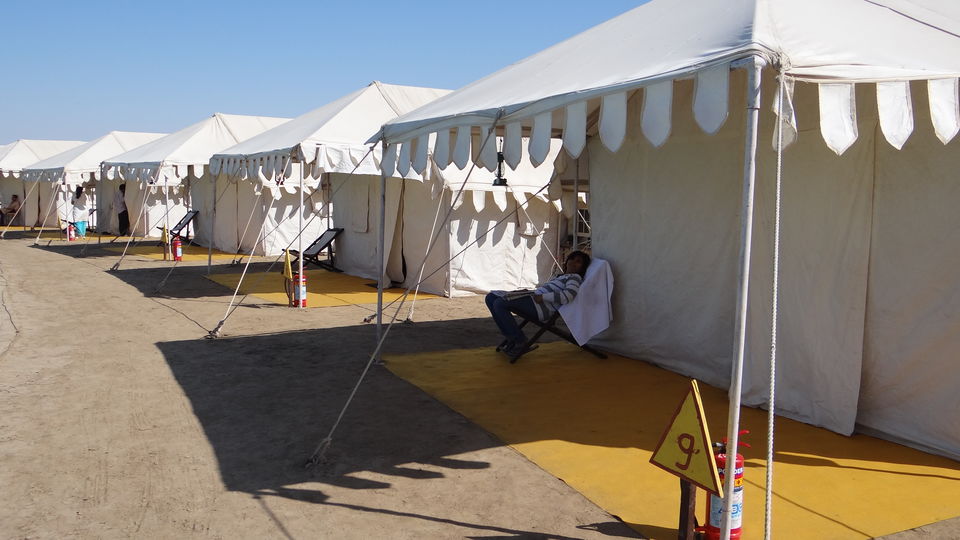 Lovely tent city experience, wonderful cultural performance, lip smacking food and watching the gorgeous white desert, all makes up in the Rann Utsav Package. Highly recommended.
11. Ganeshgule, Ratnagiri , January 2019, 3 days (Weekend, 1 leave)
It was a reminder of a casual conversation with a friend that reminded of this place. A feel of a private beach resort at a pocket friendly cost.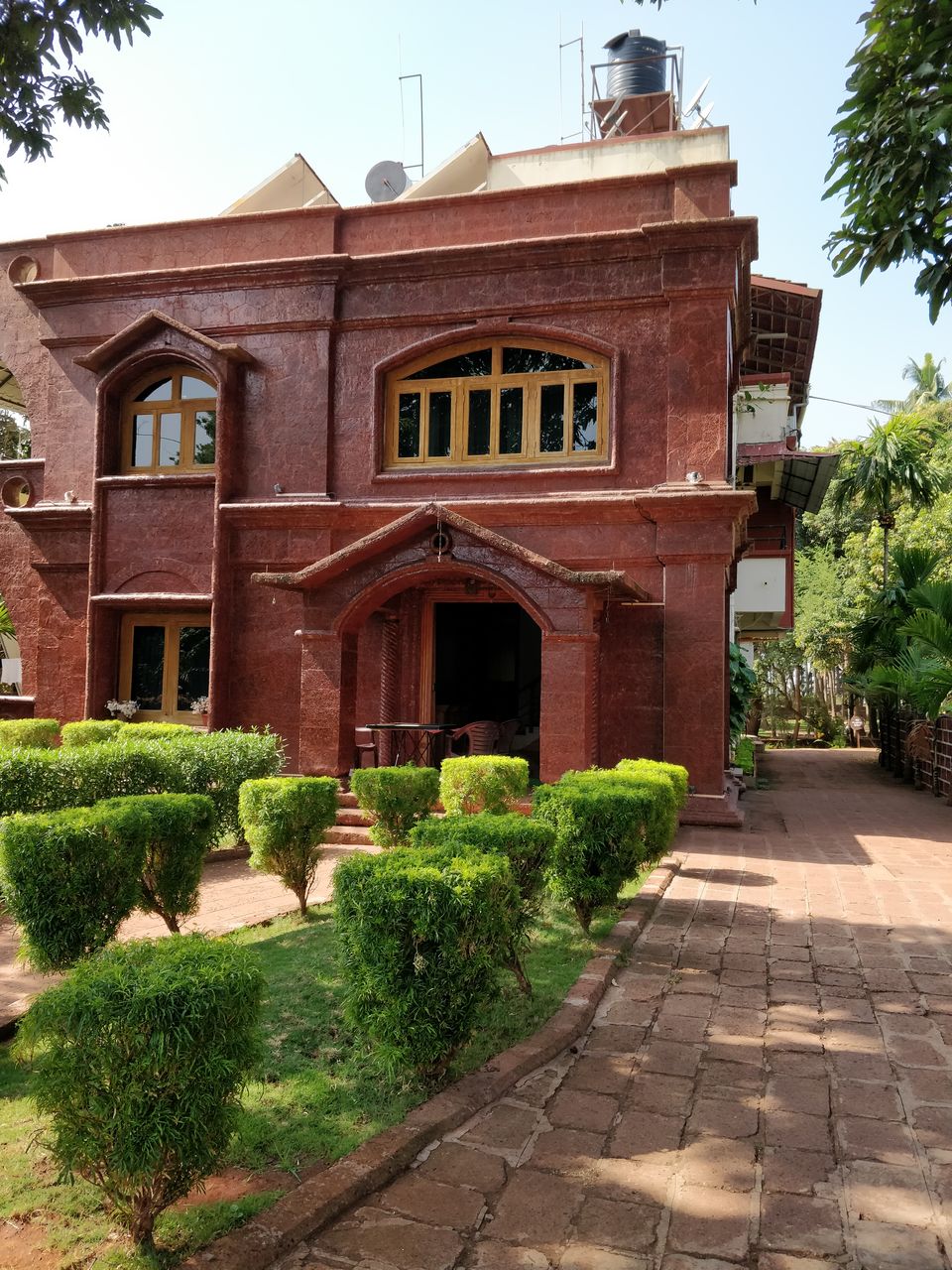 It was a soothing experience to be away from the hustle of the city and be in the lap of nature with the sea playing a symphony.
12. Velas Turtle Festival, Ratnagiri, March 2019, 2 days (Weekend, no leaves)
An experience of the country side life and chance to see tiny turtles hatch out of their eggs and start an adventure of their lifetime is still afresh in our minds as we completed this trip just last week.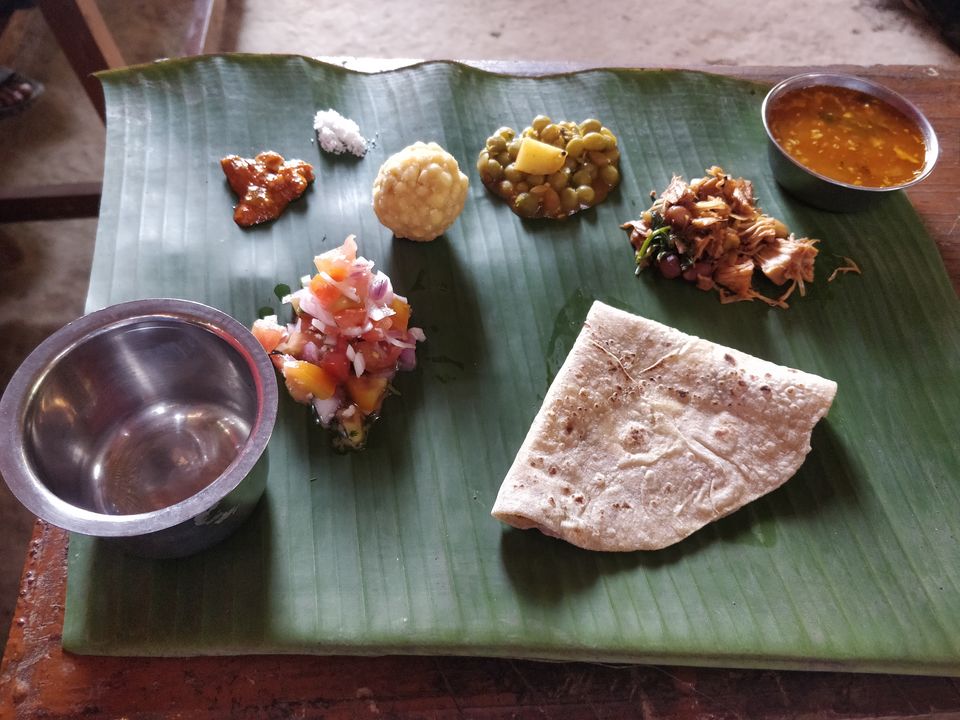 The authentic Konkani lunch was one of the highlights of the trip, which reminds us at times that simple things at times taste the best. Our favorite from the menu was the Jackfruit Sabzi, simple, healthy and tasty.
Some last words...
To sum it up, we completed 12 trips with just 6 leaves, thereby satisfying our travel bug as well as making sure our work is not hampered by the same. We do not always go for budget travel. We look for the experience we get from the place.
In our opinion, travelling and exploring is not just packing up your bag and get set going from place to place like a gypsy. This is our personal opinion. It may differ from person to person. But for us travelling is about knowing the place, its history, culture, tradition and importance. It is about the experience you get when you pass the by lanes of the market and the pleasure you feel while lying in a Jacuzzi pool. And you can enjoy everything only when you have sorted out things before hand, which makes your experience worth its while.
On that note, we look forward for FY 19-20 for more adventures, trips and fun. Till then, keep reading, keep exploring.
Get travel inspiration from us daily on Whatsapp. Click here to start