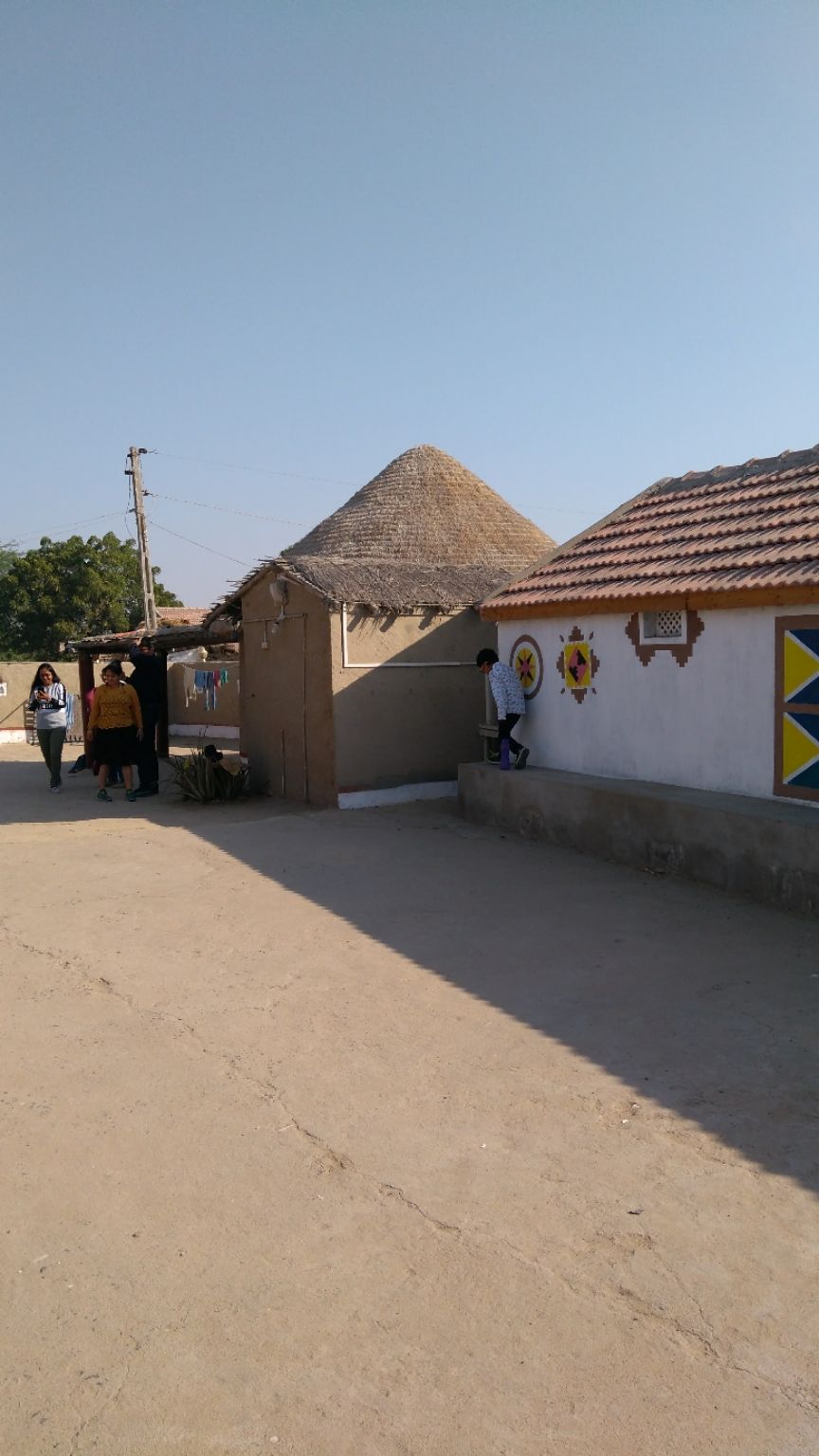 Since three or four years I was making plans for Rann utsav, but it couldn't executed. Any reason like....
Are ..waha kuch nahi hai
Just a one day tour hai
It's all deserted area
And my plans ruined till this September 2018 I thought for our coming anniversary in January and strike the idea for this tour. As the season is also perfect. And booked tickets for Surat to Bhuj night train which dropped us in the early morning at Bhuj.
Our day started with long travel of around 320 kms and major destinations were
Mata no madh
Koteshwar shiv mandir
Narayan sarovar
From Bhuj to Mata no madh distance is 160 kms and it is a very religious and holy place around Gujarat. This is a least populated village but you can find places to stay (Dharamshala). Not much option in food but better to have prasadi in Bhandara in the mandir. Pics not allowed there.
In return we visited koteshwar tirth. It's a shiv mandir on sea shore. After that we went to Narayan sarovar. It is also a holy place. Temperature of day is a bit hot but tolerable. And we didn't find much option for transportation. If you travel couple, I think it would be costly to hire a car for two. We were family of 15 and hire a big vehicle so it costs us 450 p.p. whole day and we returned at nine o'clock at our hotel stay which we found a deal in 600/-₹ per room. It was nice In that price. Viable Residency distance 7-8 kms from Bhuj station. Food is tasty here. Campfire was also there and enjoyed after dinner. Next day our plan was for white Rann and we slept as got very tired.
From Bhuj to white Rann, one should have to hire a private vehicle in group, not much option for public transport, so our vehicle was ready at eight o'clock and we moved for our resort in white Rann (Rann Rajwadi resort) 30 kms before the white Rann. It's an amazing experience to stay in bhunga rather than tents or ac hotel. Also privileged to taste local kutchhi food.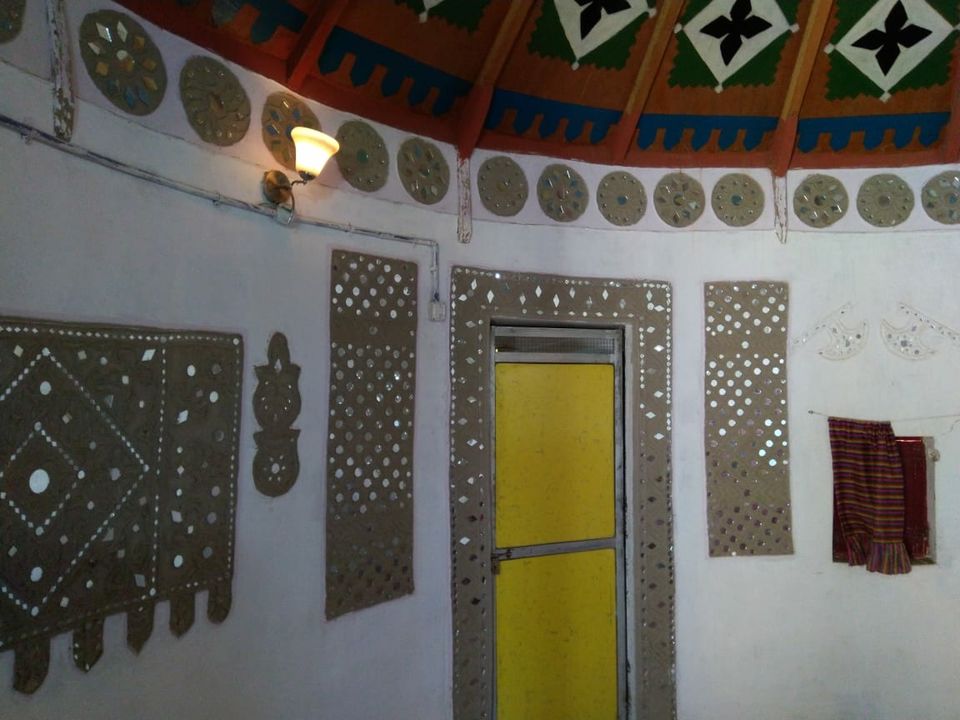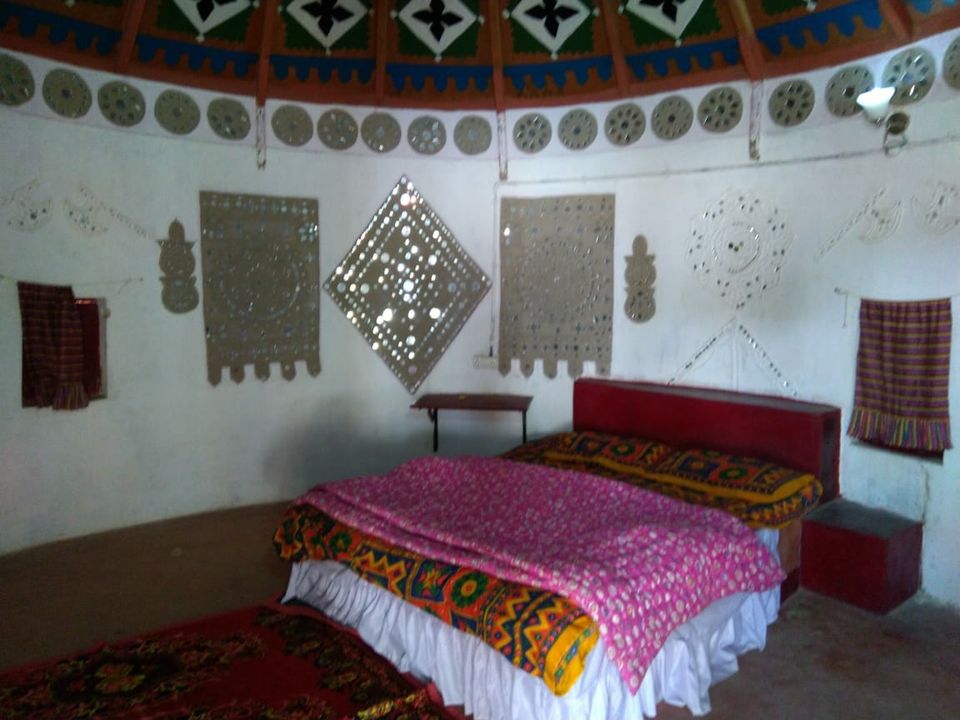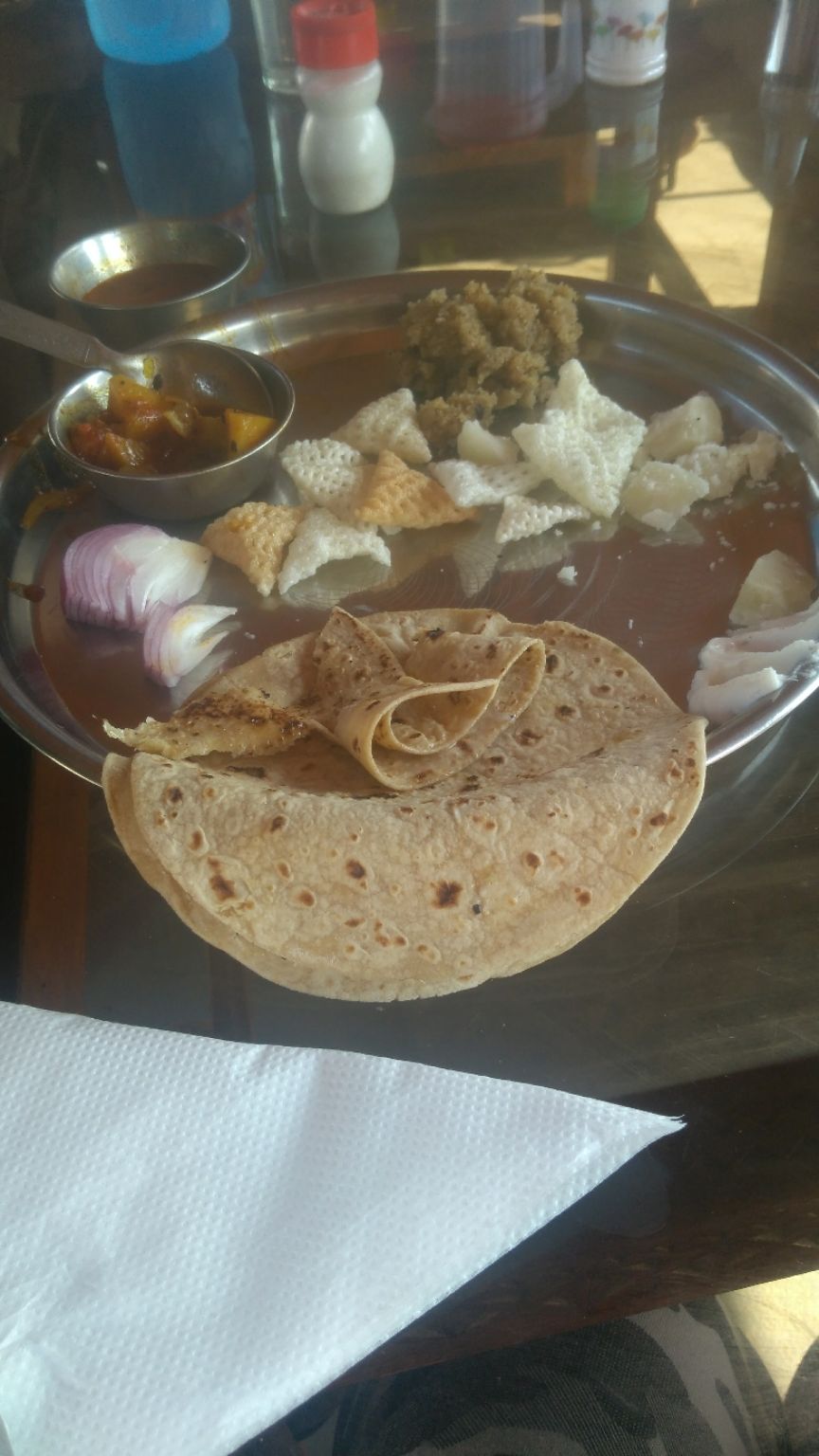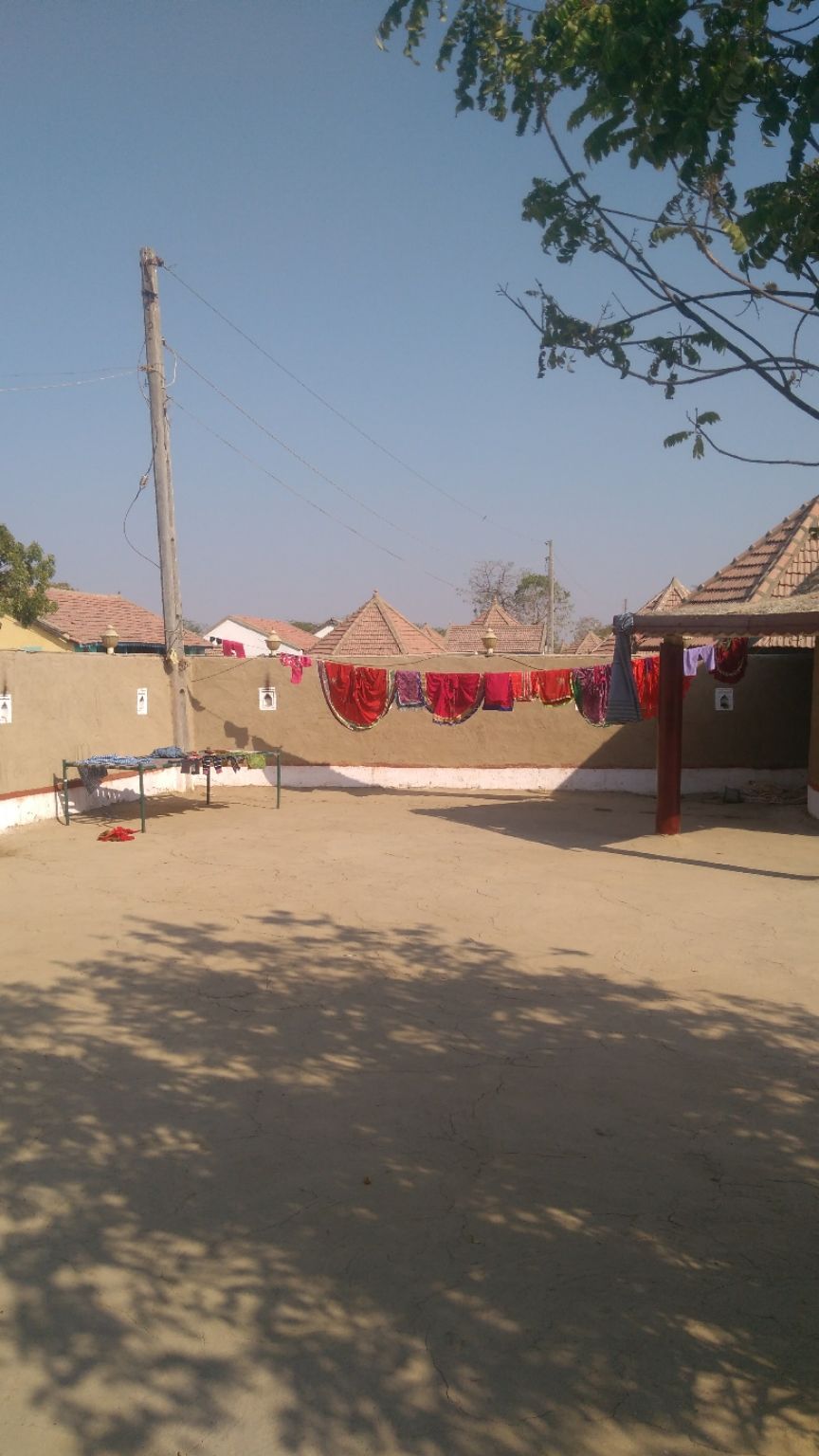 food served with love treat you as a member. And Don't think they can't speak English well and illeterat villagers. They are well advance and know about world even our host Heera bhai roamed around the World's most cities and all Indian cities were mapped by him.
So after check in we moved to see Kalo dungar (black hill) around 50 kms from our resort. In its way a magnetic field comes and our driver shown us that magic of self driven car uphill. We all were very amazed. As I know that it is famous at Ladakh region.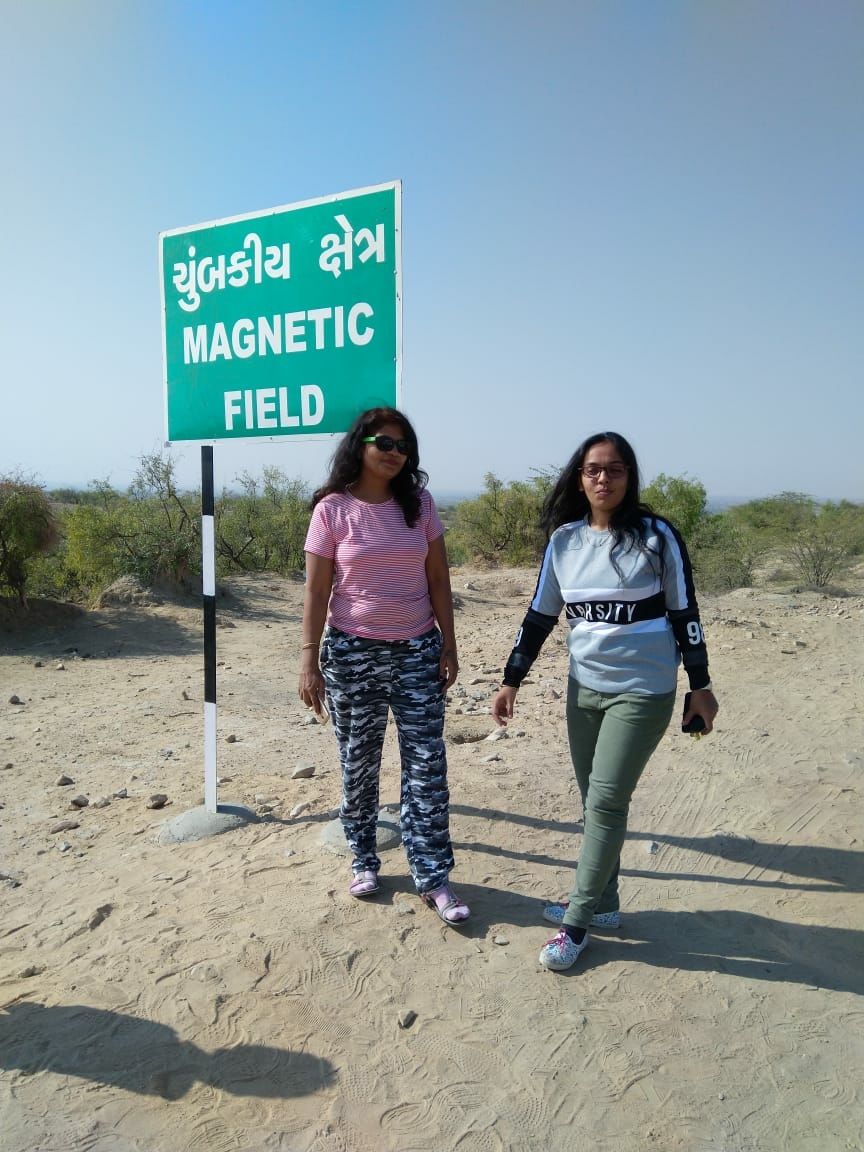 On the hill, nothing much, a temple of Devi and uphill view of white Rann.
At evening our visit of white Rann which is 30 kms away from our resort(entry ticket ₹100 p.p) it's an amazing experience of roaming in white salt desert. And watching sunset. There are cultural programme too arranged by Gujarat government. It was also worth watching.
After returning from there at nine, dinner was ready by Heera bhai and also some local artists were ready to perform. Besides we were tired too much, we appreciated their kutchhi and Gujarati songs.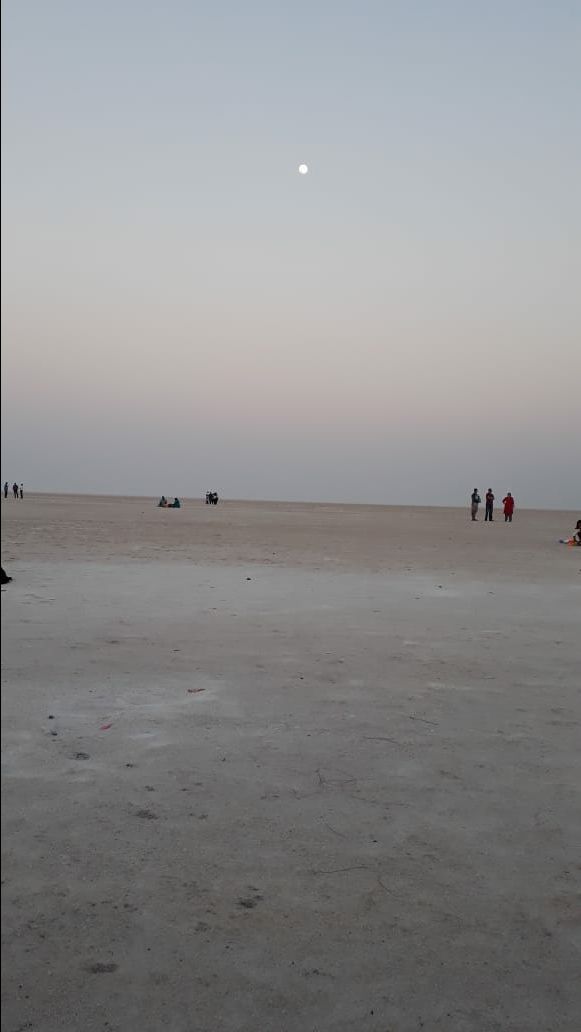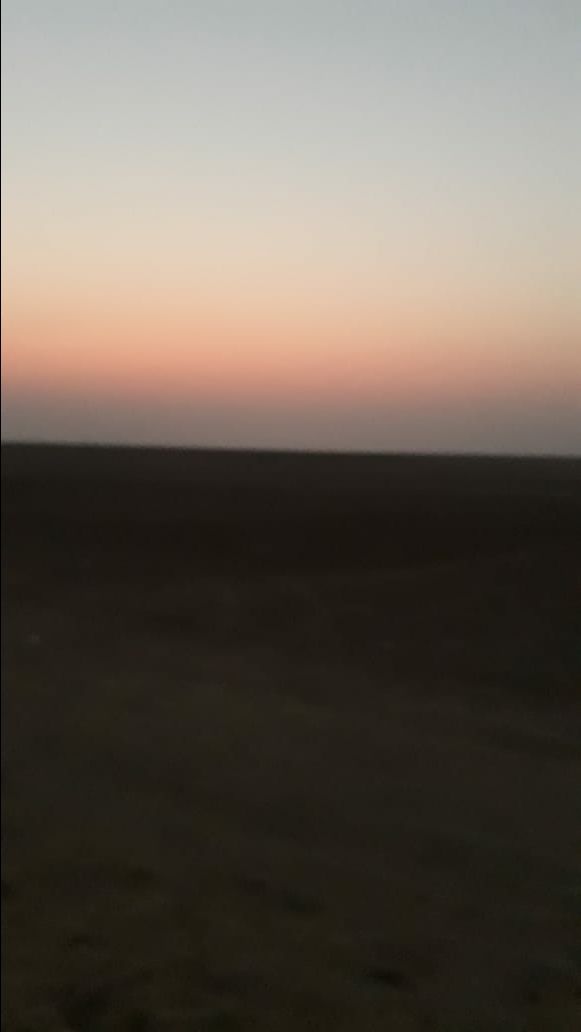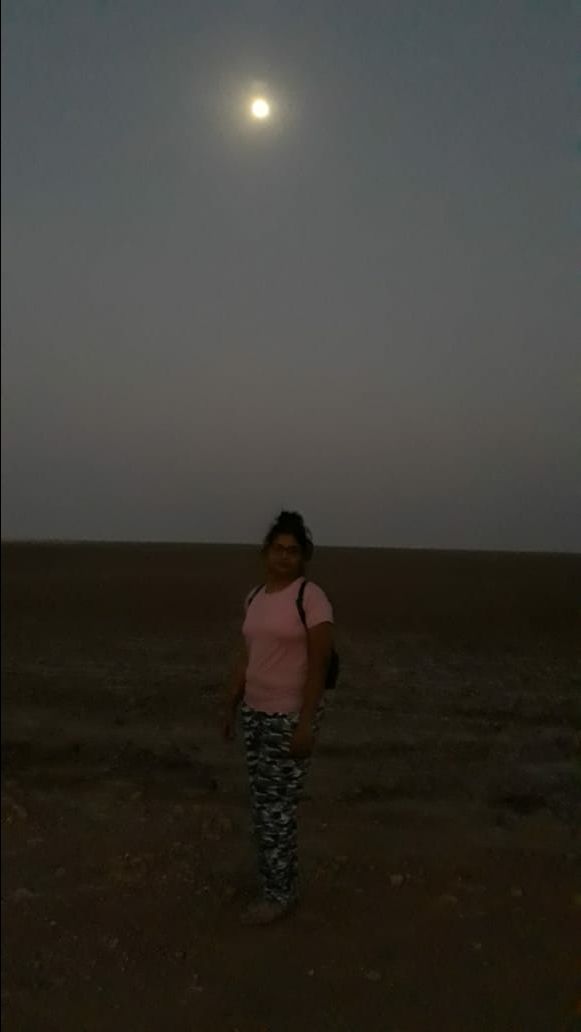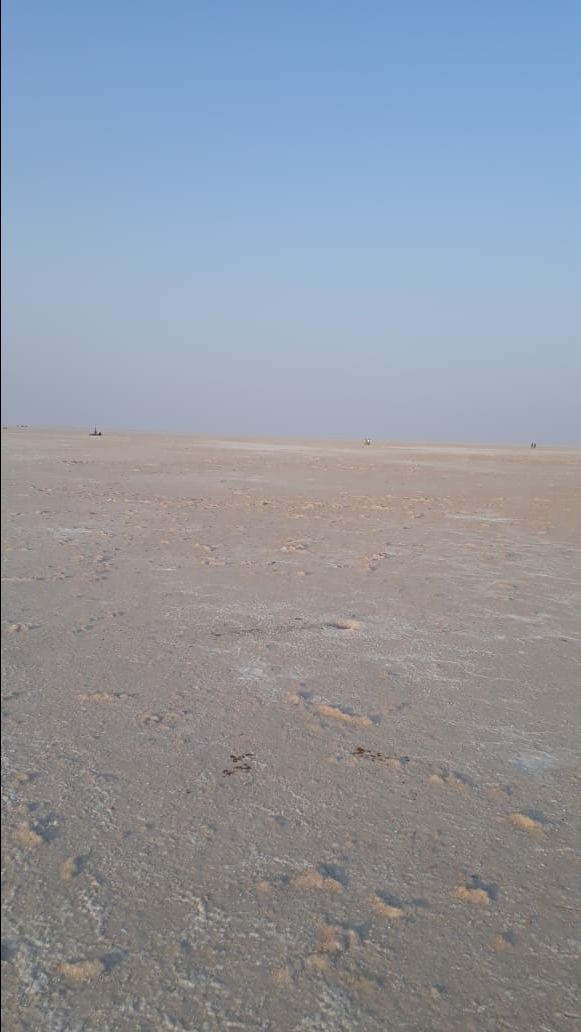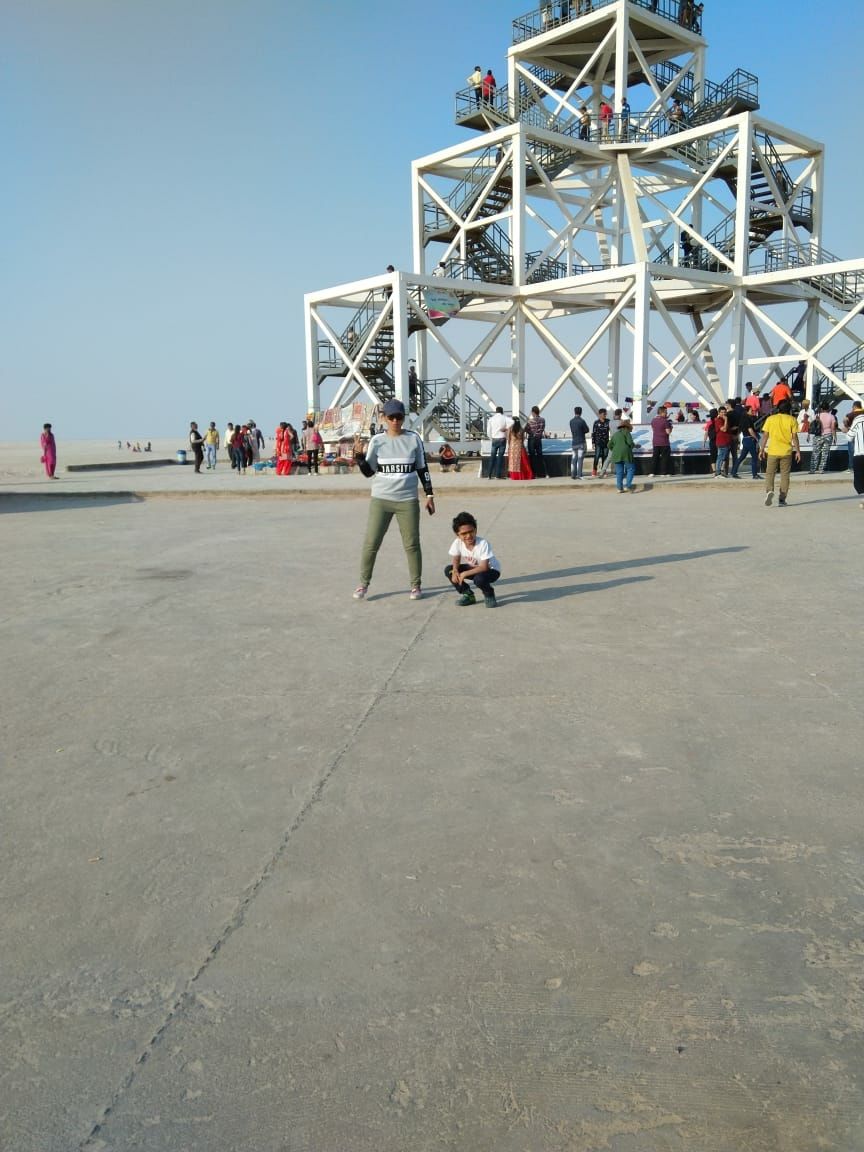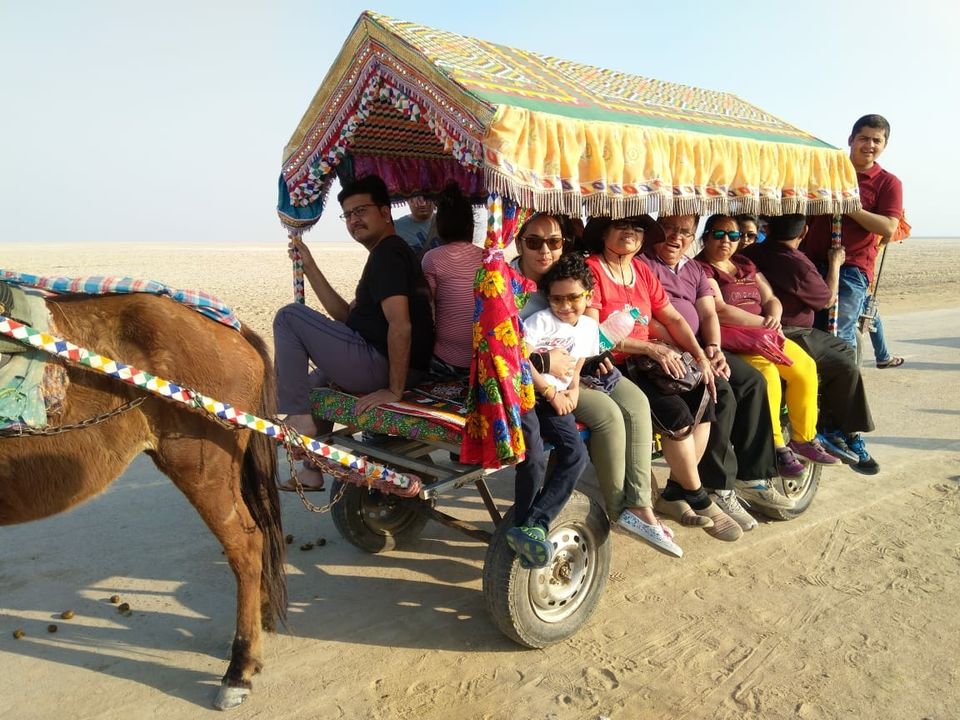 This is our last day at Bhuj, and we decided to visit local. So moved to city at morning ten o'clock, having breakfast at resort. Reached at city after an hour.firstly visit Prague mahel and Aina mahel as it is closed for an hour by 12-30. So we entered early (20 ₹ p.p.). Worth to visit our heritage sites. And always be proud of our cultural heritage.
From here we went to shopping, kutchhi bandhanis, bedsheets, sarees and hand work items are famous. Taken lunch at a restaurant and went for Heera baug (entry 100₹ p.p.). This garden is made on our freedom fighters. Small replica of parliament House, India gate, a big statue of Mahatma Gandhi weaving on charkha are worth watching.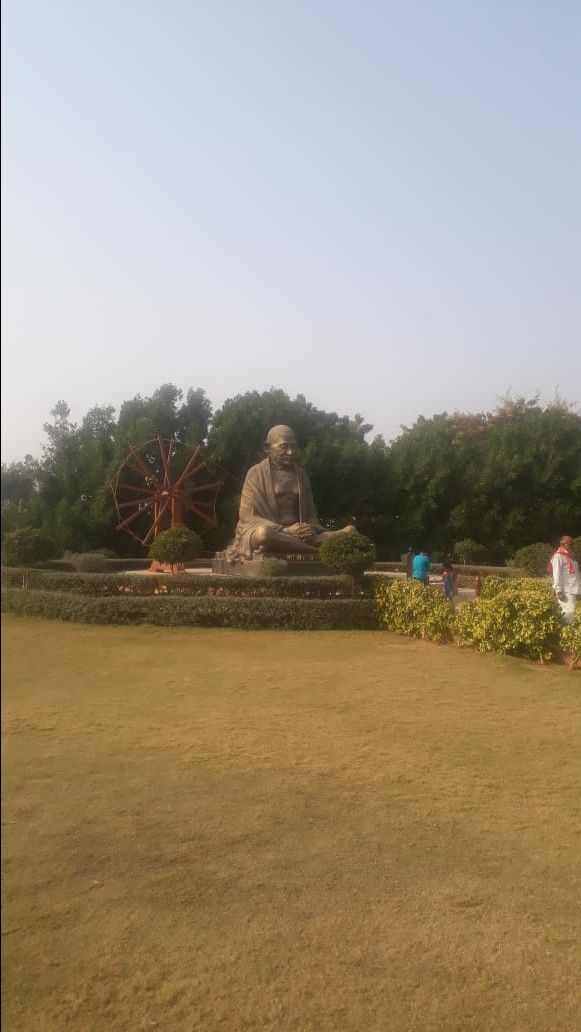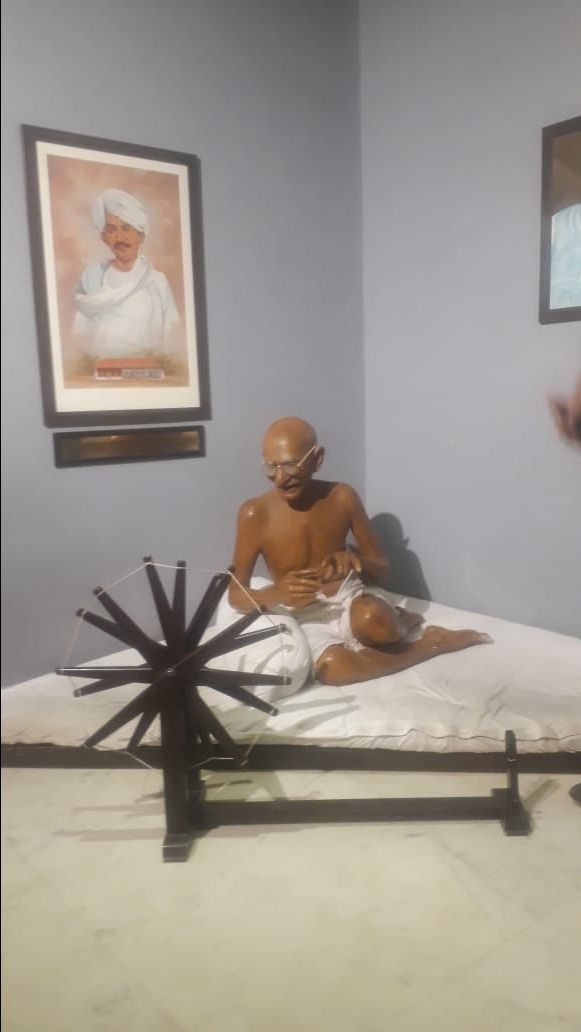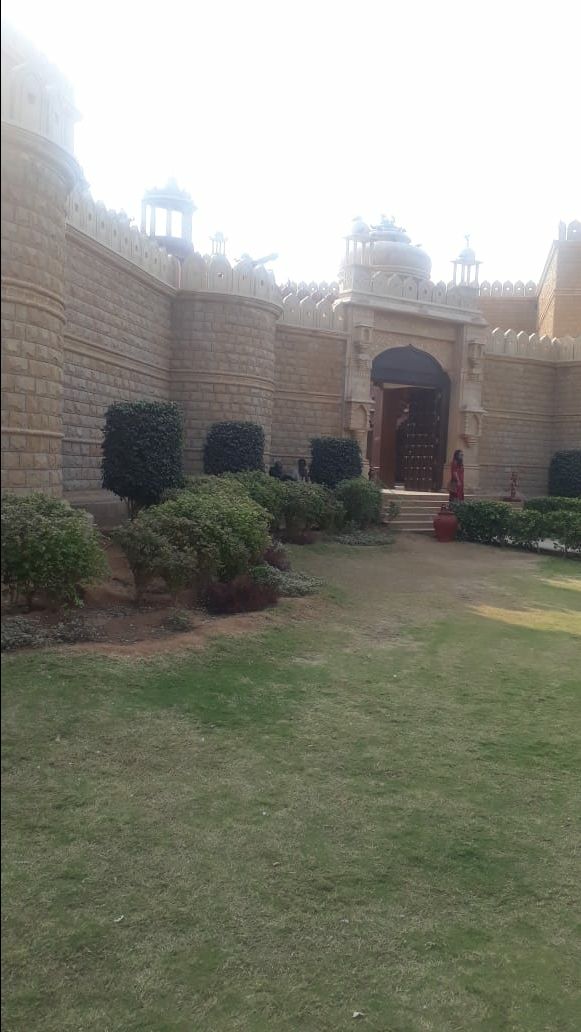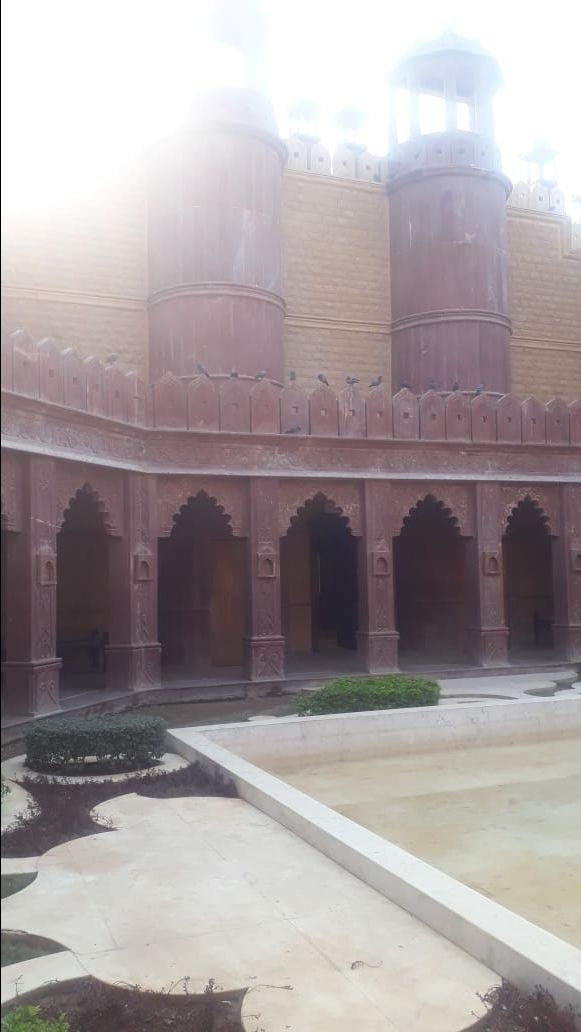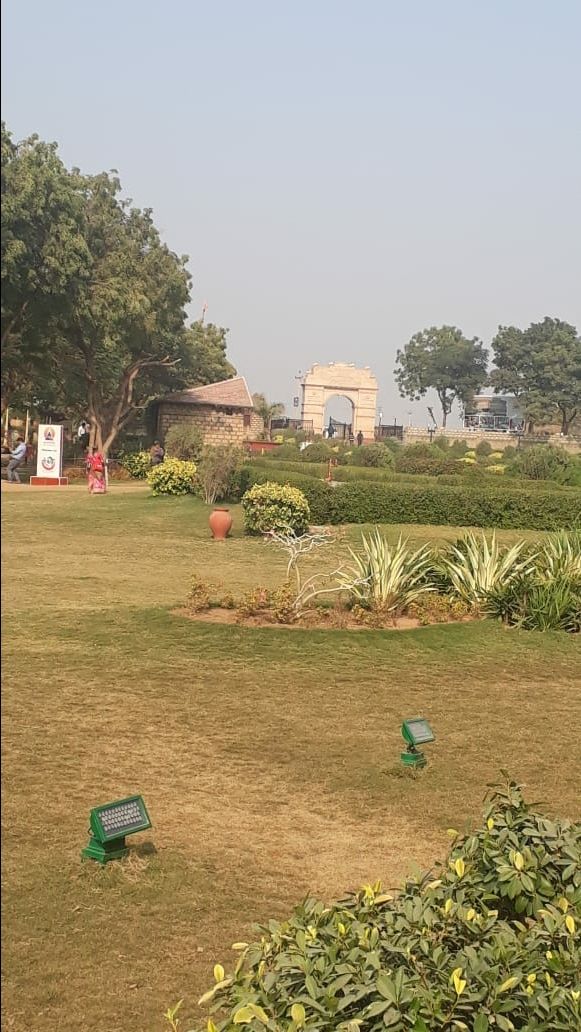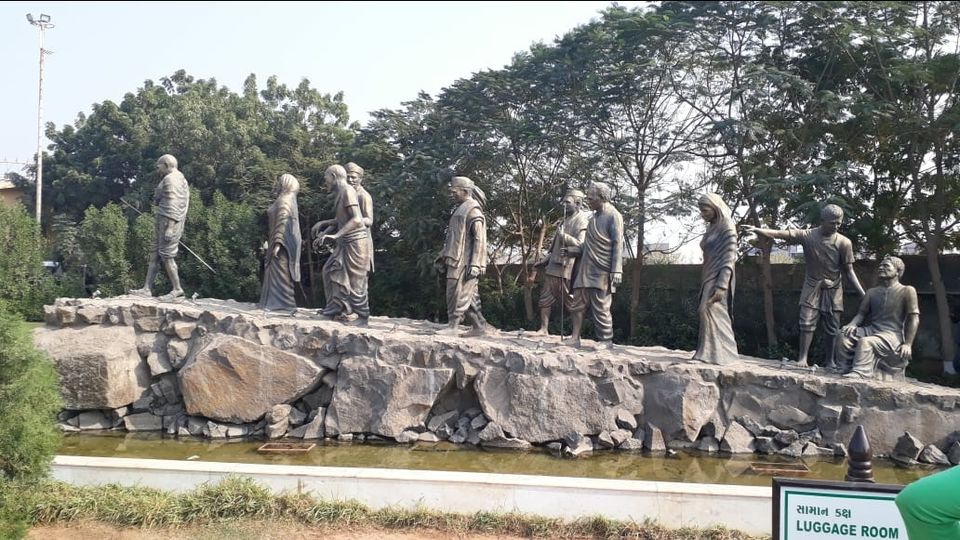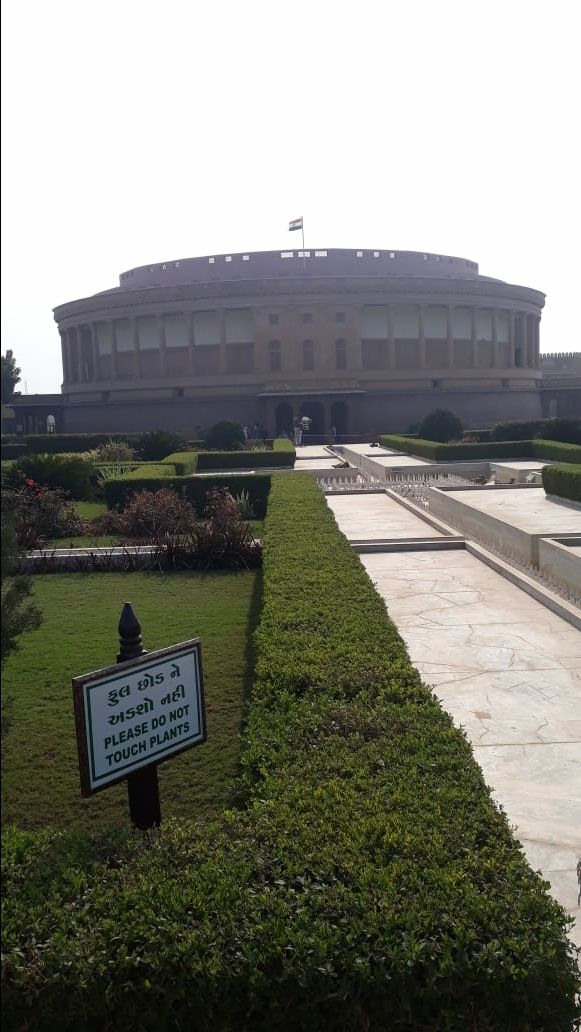 Also seen a 95 minutes 4D movie on our freedom fighters in garden theatre. Mobile not allowed. Have enough time to complete this sight. Around 2-3 hours depends on your show time allotted.
On that same day our return tickets for Surat train at eight o'clock. So after garden we went directly station and catch the train with good memories.
Points to consider:
For three days sightseeing we hired a vehicle, public transport is not much appreciated.
We missed zero point border due to lack of time. A permit issued a day before from Bhuj city. So prepare well advance.
We also can't handle Mandvi beach, due to long travel, you can do it but hectic schedule would be there. So plan accordingly.
From Bhuj to white Rann distance around 80 kms so near to white Rann, resorts are costly comparing to near Bhuj.
One can visit Rann from Bhuj in one day updown, but staying in bhunga experience should be taken.