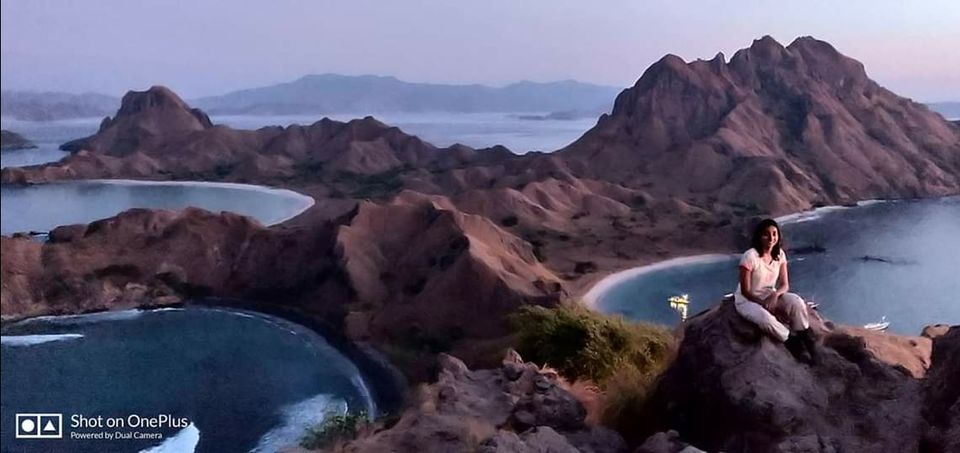 Prambanan Temple
Day 1 - The view of this majestic temple speaks for itself. Prambanan temple is the tallest Hindu temple in whole of Indonesia with a very Serene and peaceful environment. This 9th century temple of Lord Shiva is simply a treat to watch at. We just couldnt get enough of the beautiful view.
@ Prambanan Temple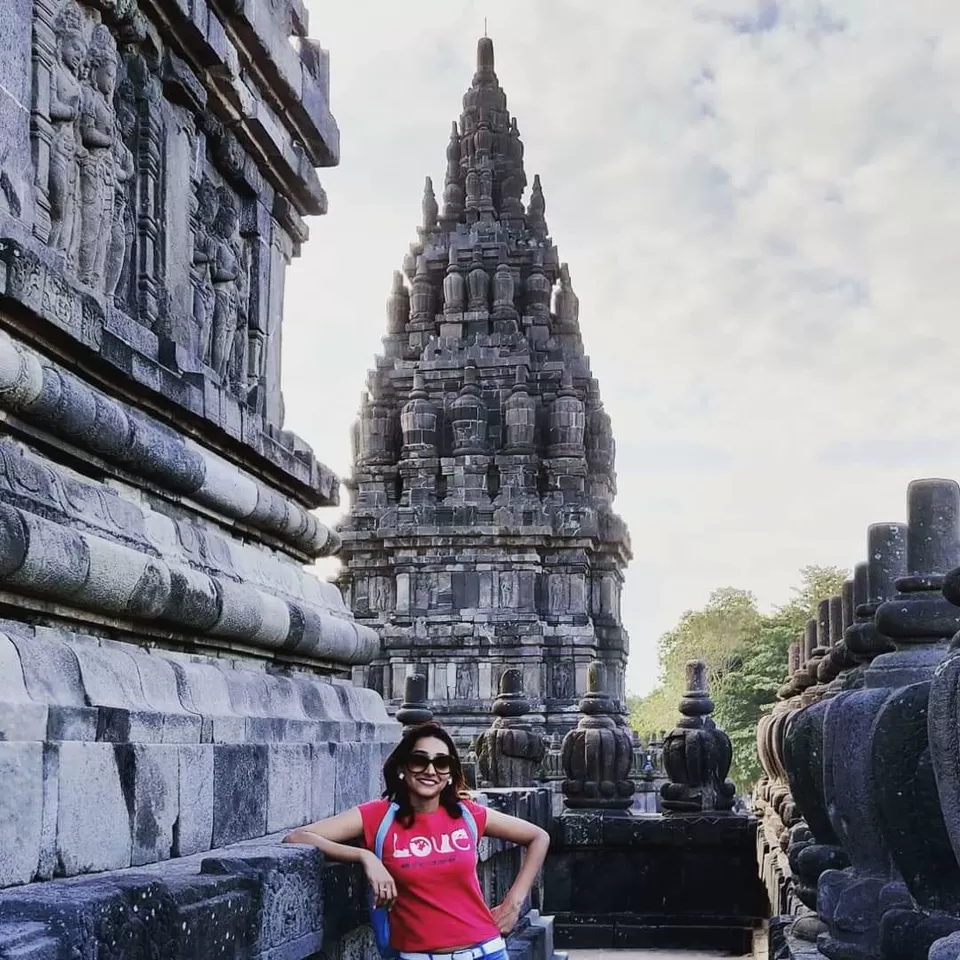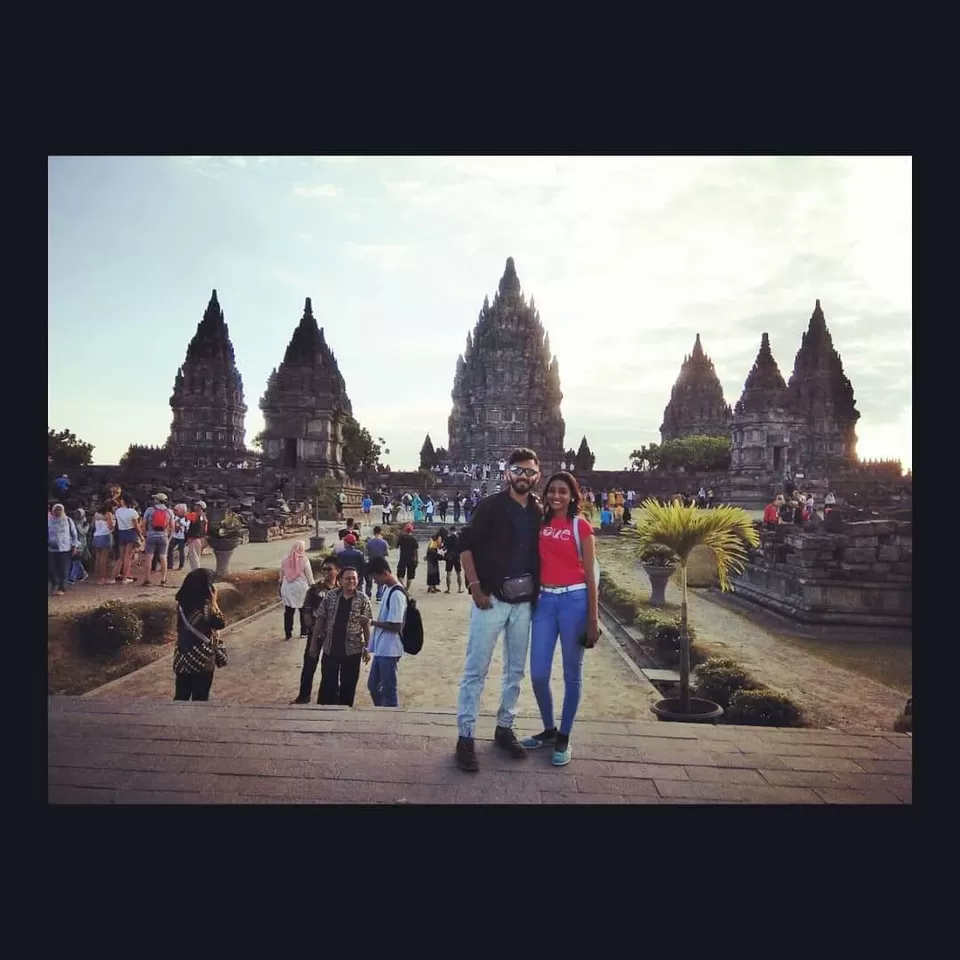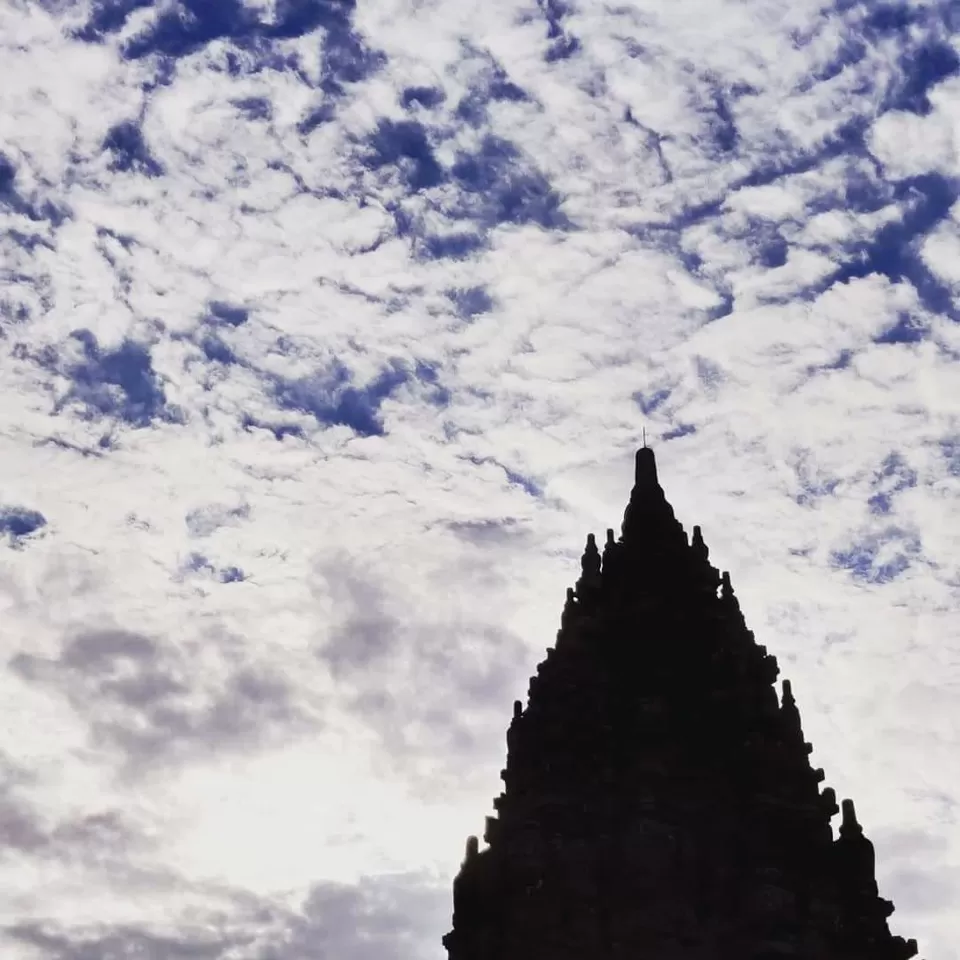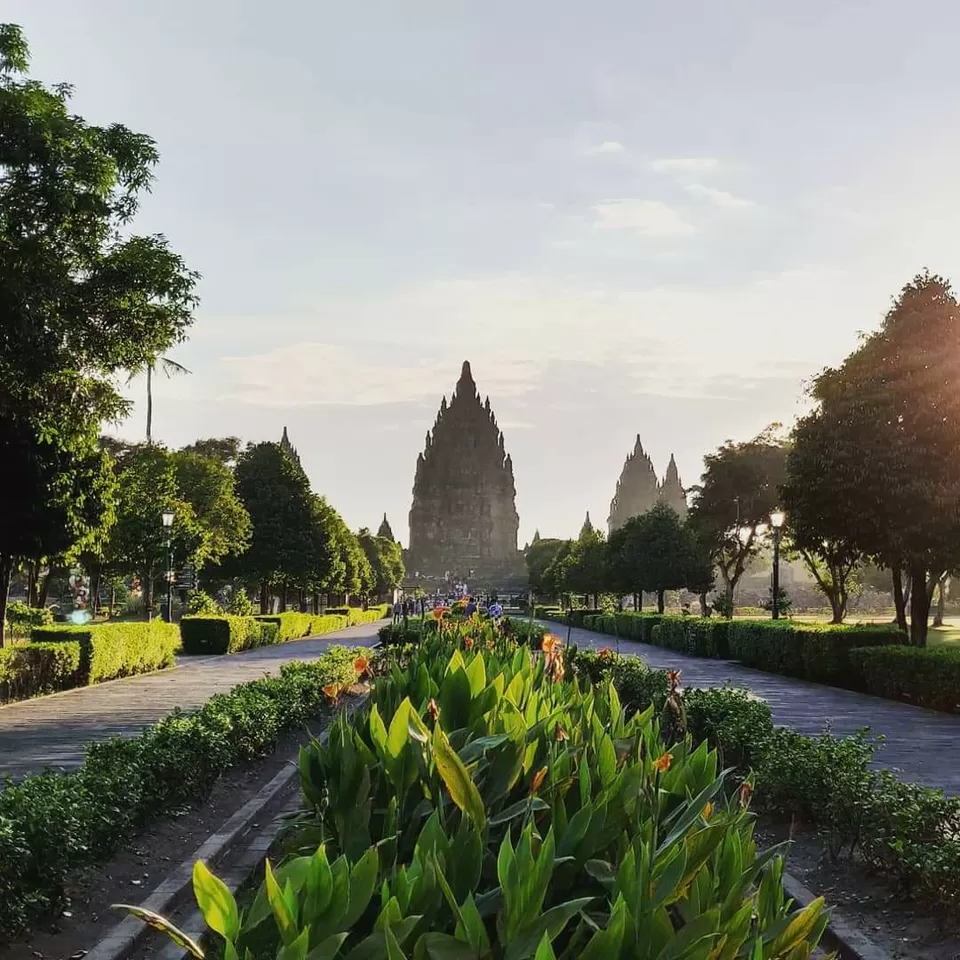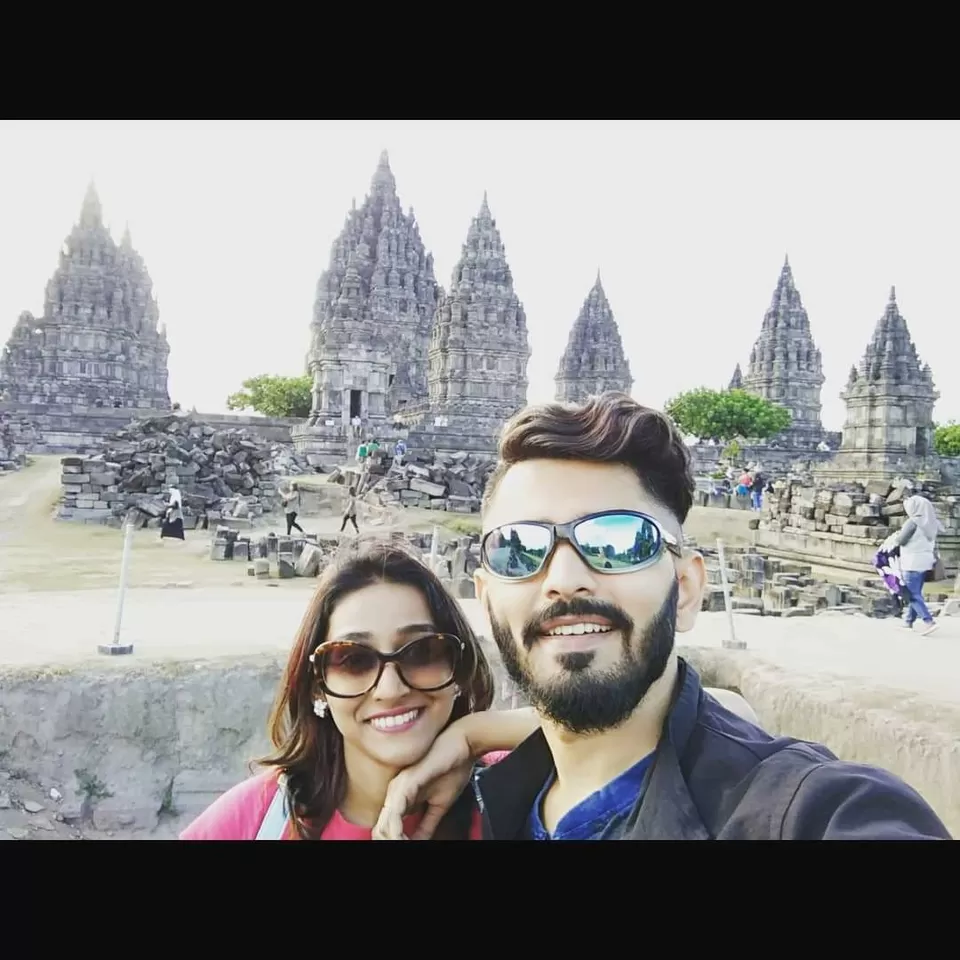 Day 2 was Borubudur temple in Yogyakarta. This is a temple that was discovered in 1812 under very poor conditions. The whole temple was restored by UNESCO. This Budhha temple is simply a treat to behold for life..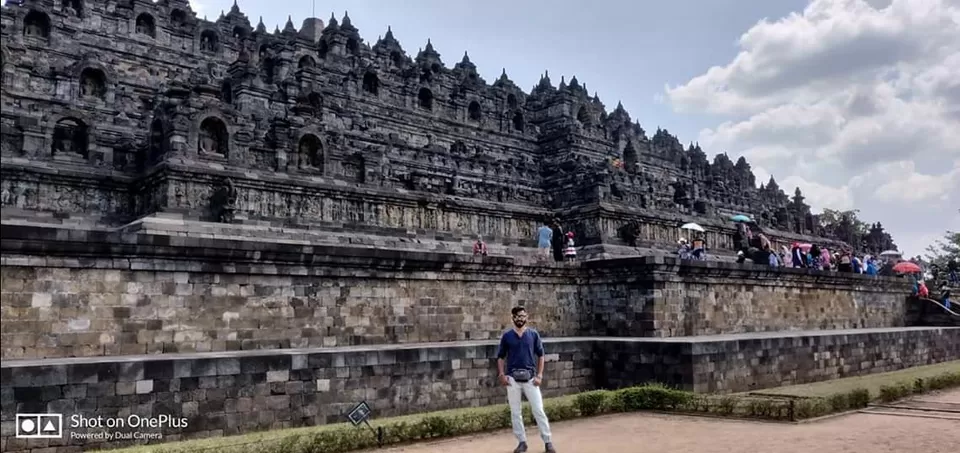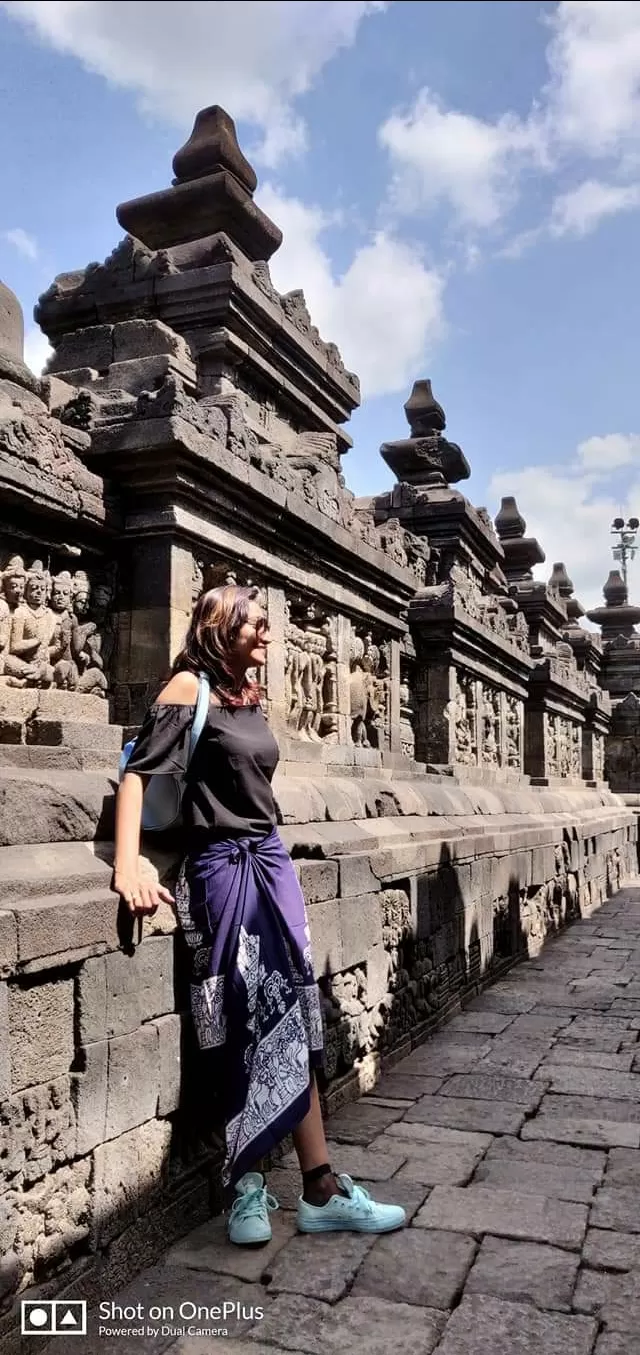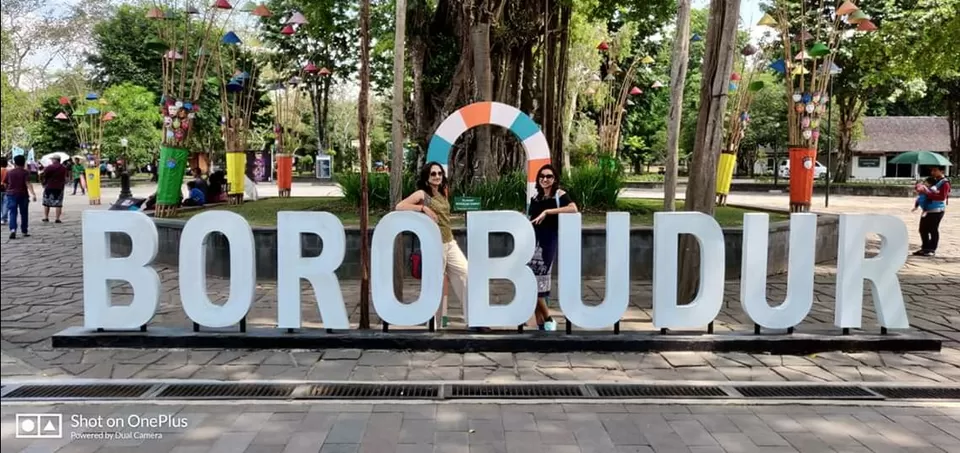 Day 3 - Took a train from Tugu Yogyakarta to Gubeng Surabaya..which was a beautiful ride to take...It was kind of a rest day today as we are leaving for Mount Bromo Hike in the midnight to catch the Sunrise..😊
Day 4 - We left at 11 pm from hotel to see the sunrise from this magnificent beauty Mount Bromo. We got a beautiful look of the horizon and some sulfur fumes coming out of the Active Volcano. After the sunrise our Jeep dropped us to the base camp of this massive volcano mountain.. there is a hike which includes a 3km walk and some 250 odd steps after which we got the look of one of Nature's Miracle..'An Actual active Volcano..' Had never thought would actually get to see a volcano anytime..the view was just mesmerising and kept us engaged for around an hour..It was one of the most beautiful hikes we made..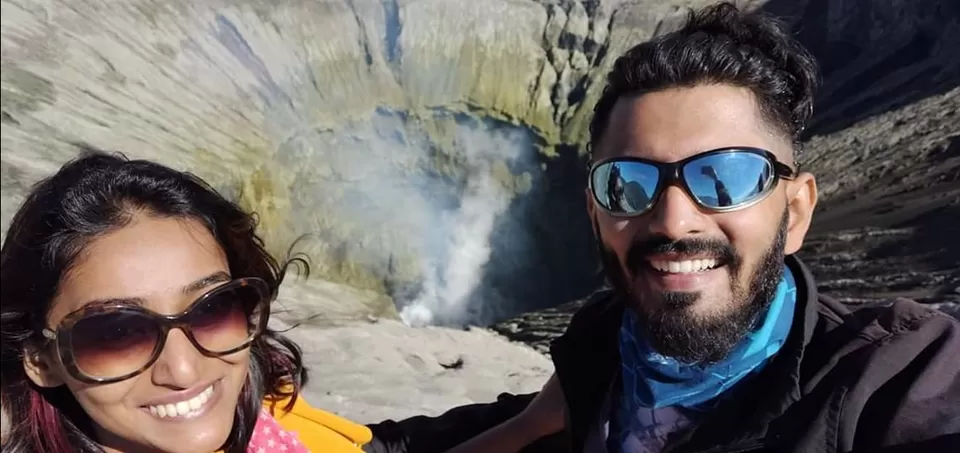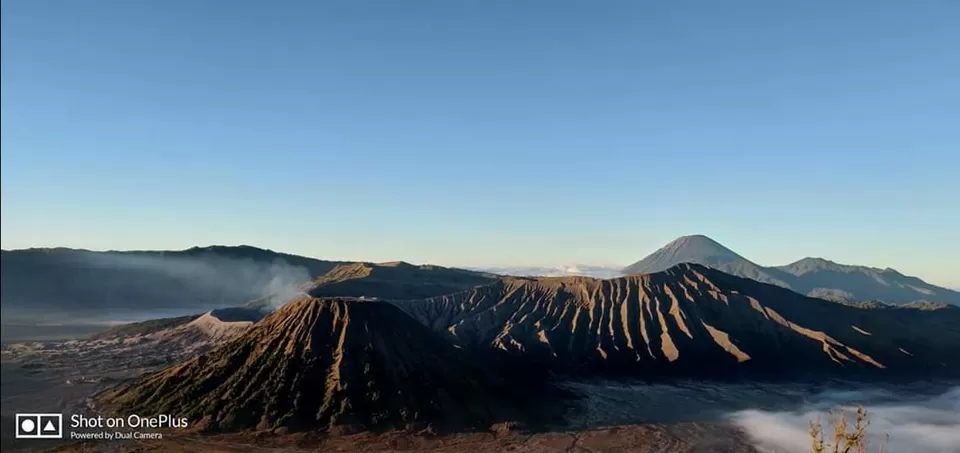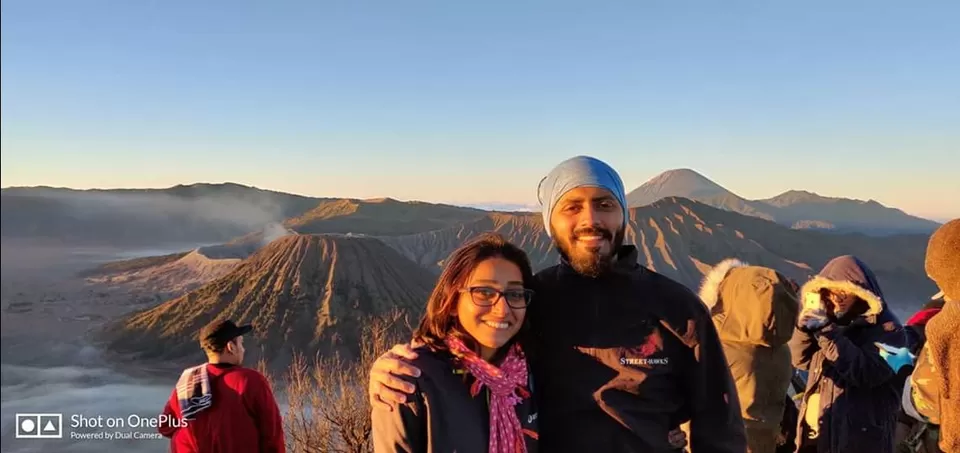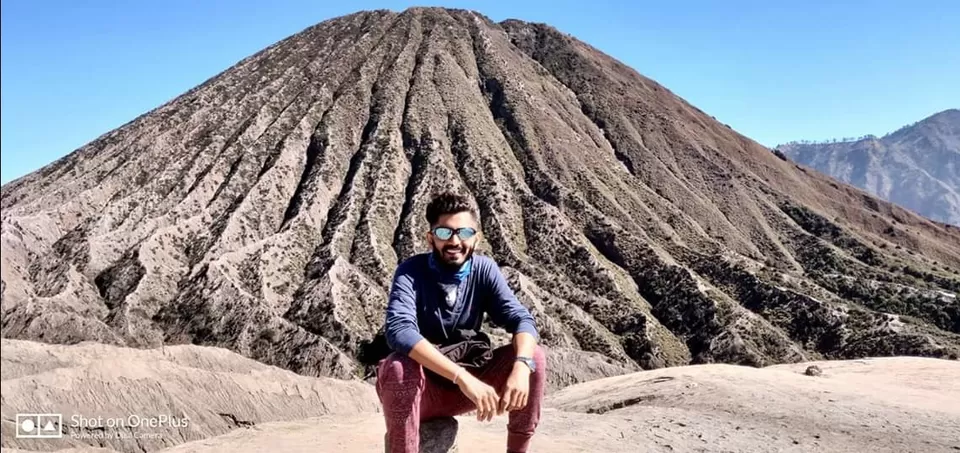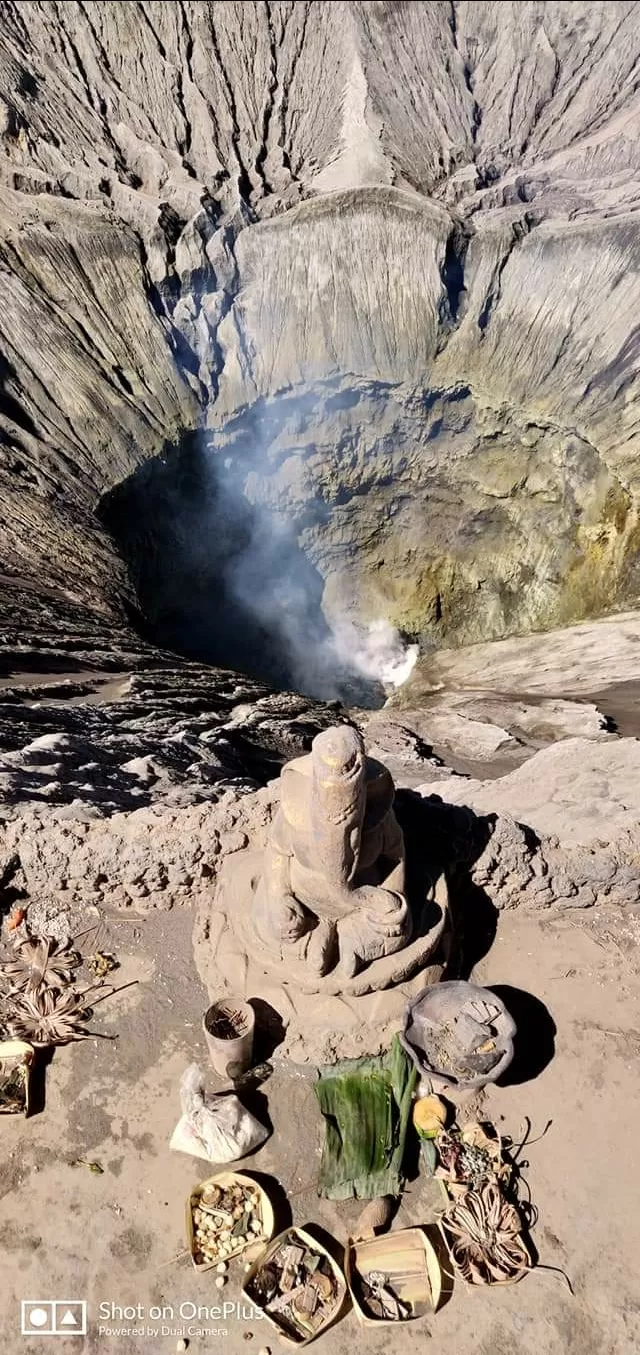 Took a flight from Surabaya to Labuan Bajo. Roamed around the streets learning new things about this beautiful place.
Day 6 - We left for our adventure on the mystical islands of Indonesia.. The first stop was Rinca islands - the land of Komodo..We saw the giant dragon there and it was really spooky seeing a large lizard..The best thing was seeing a female Komodo guarding Komodo's nest..
From there we left for Padar island which we absolutely wanted to see on this adventure but everybody was advising against.. We finally took the call to go and it was one hell of a ride with strong currents and waves.. The boat was moving like a pendulum throughout the ride...We anchored there for the night as it was sunset already.. How we spent the night is a different story altogether.. The one we could reserve for another story telling day.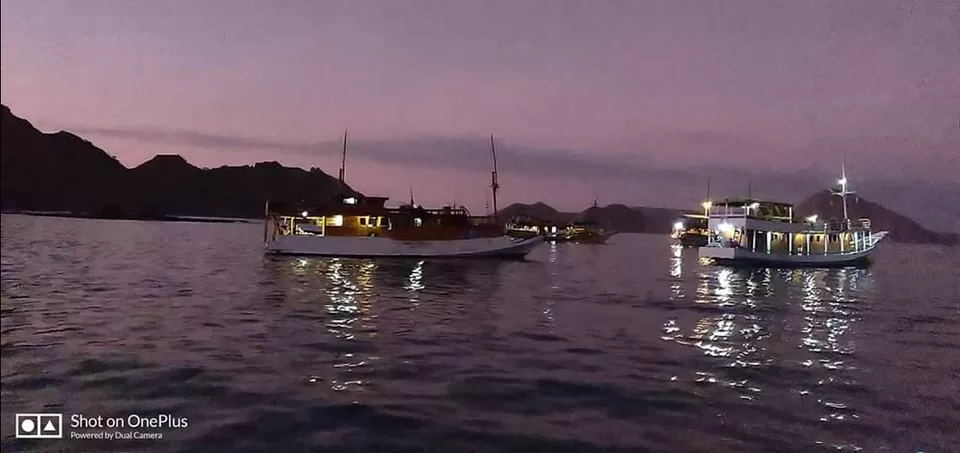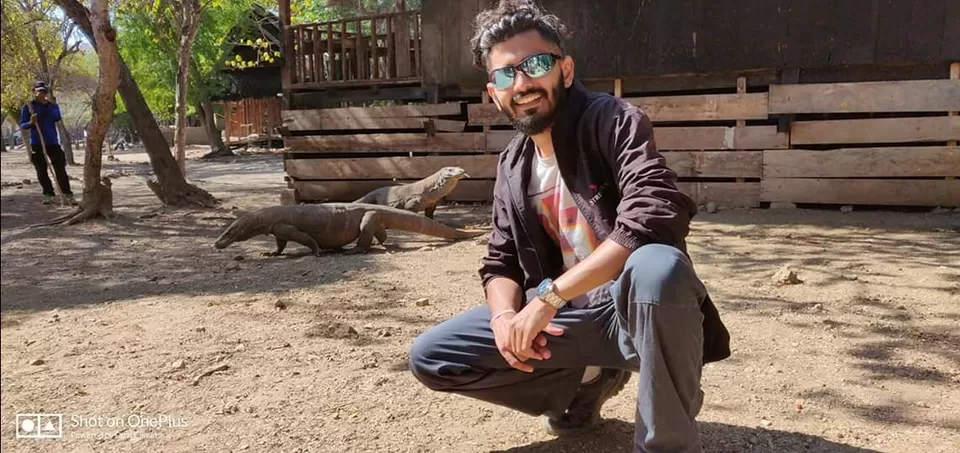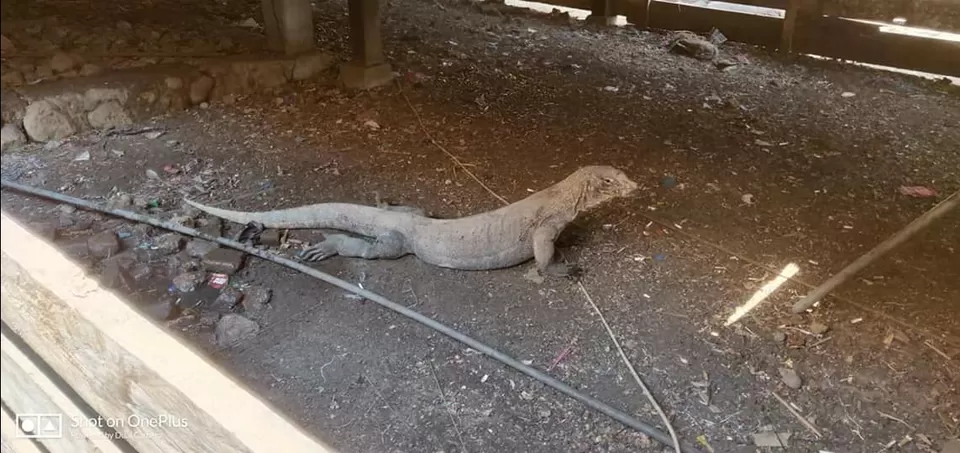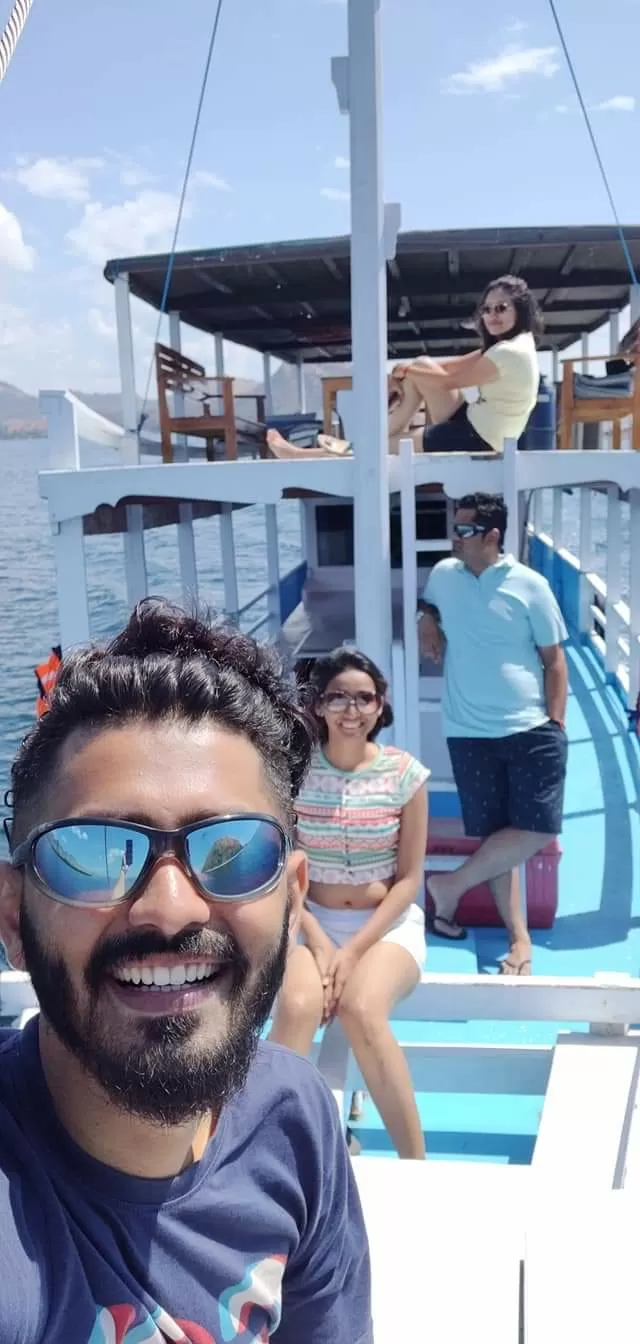 Day 7 -
A adventurous and nervy night at sea in a rocking boat continued to 4.00 am.. Finally took a small "taxi boat"(that's what they call ferry to the dock from our boat) and reached land and it was awesome to be on firm ground once again.. We started a hike to the summit from where we could watch the famous view of Padar island as we had braved a terrible night at sea just for this view.. The speciality of this island is that after hiking for an hour we get a view of three beaches and all have different sand colors..black, white and pink..yes pink sand..looks unreal❤️..
The sight is a treat to watch..
2nd Spot - Next we sailed to Pink beach at Komodo island for our very first snorkelling experience.. And lo behold.. It was totally unreal.. We saw some beautiful corals and fishes.. We had never seen a sight like that under water and we had carried a SJCAM and got some of it on footage and that is going into the collection for years to come.
3rd Spot - Next we sailed to Kanawa island.. also a snorkelling spot.. We had seen something unreal at Pink beach but the best yet to come and what we saw was so serene and meditative.. we saw some beautiful corals and star fishes.. the colors on the fish were out of the world..
Finally we ended our day at Labuan Bajo port where we had started the sailing and checked in our hotel for the night at 8 pm..
PS - Indians are celebrities in rest of Indonesia (other than Bali).. people here don't understand Hindi but they love Bollywood and Shah Rukh Khan.. My parents named me Kajol.. Indonesians loved it the most (Kuch Kuch Hota Hai Anjali :P).. We were the only Indians in these parts of Indonesia.. Indians usually frequent only Bali in Indonesia.. I am glad we spent more time understanding that Indonesia is a lot more than Bali.
#indonesia #notjustbali #mysticalislands #Archikatravels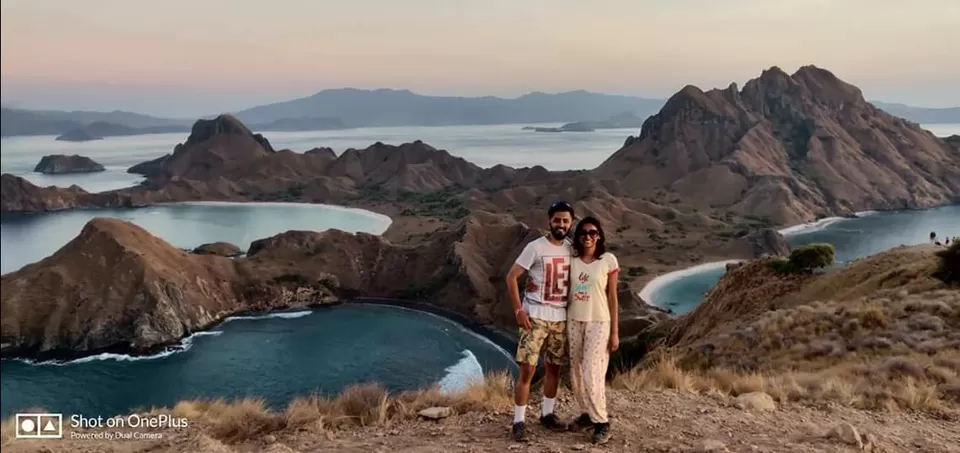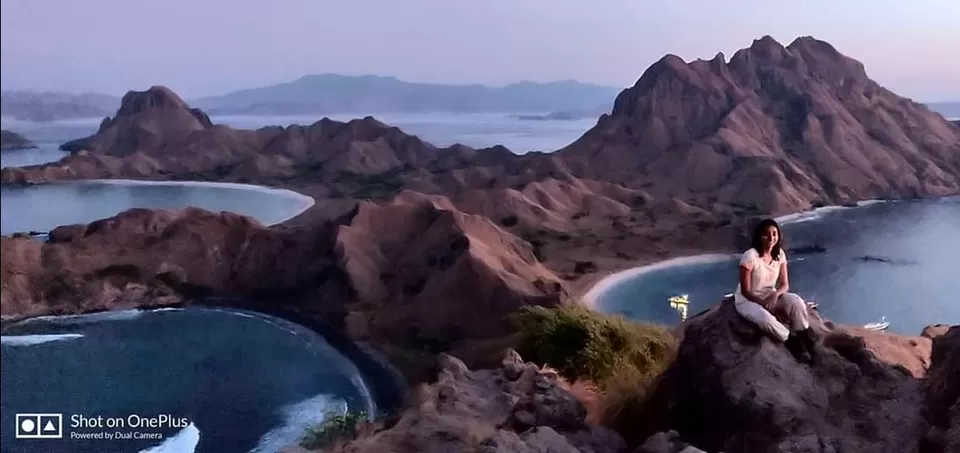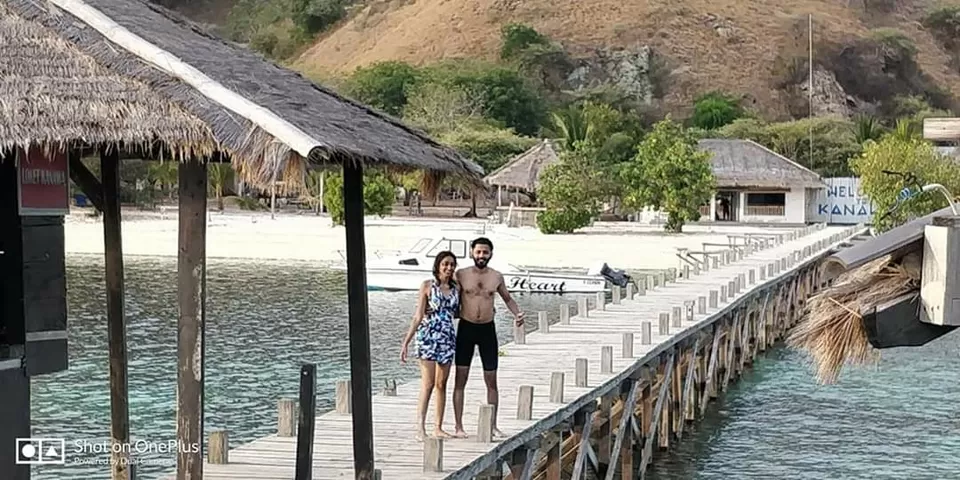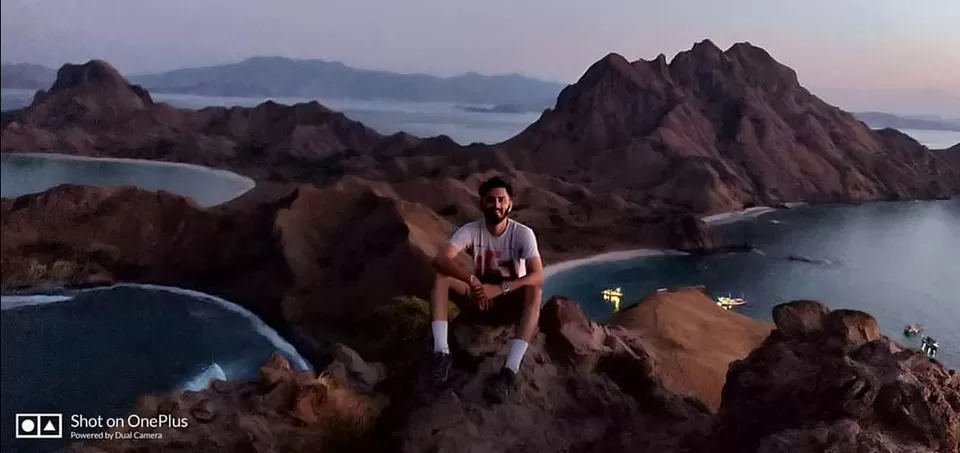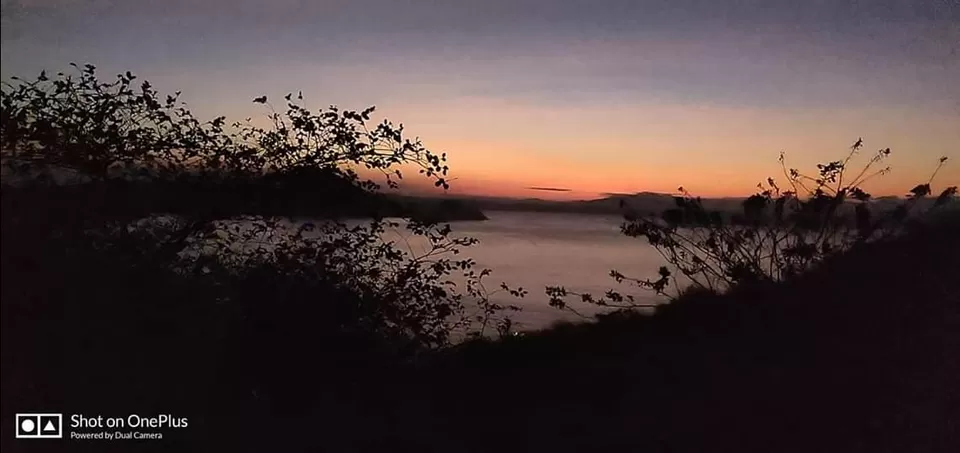 Took a flight to Bali..and roamed around the streets of Bali taking in the much talked about culture of the island
Day 8: After 7 days exploring the frequently touched parts of Indonesia we finally arrived at Bali where The Awan Villa was waiting for us. Bali was planned as the celebration of completing the journey and CELEBRATE we did. We took a little trip to the hottest party in town at "SkyDome".. It was rapturous and we hadn't seen a party like that ever before.. After party we walked down the boulevard had a quiet romantic dinner at Cafe Romano and called it a day.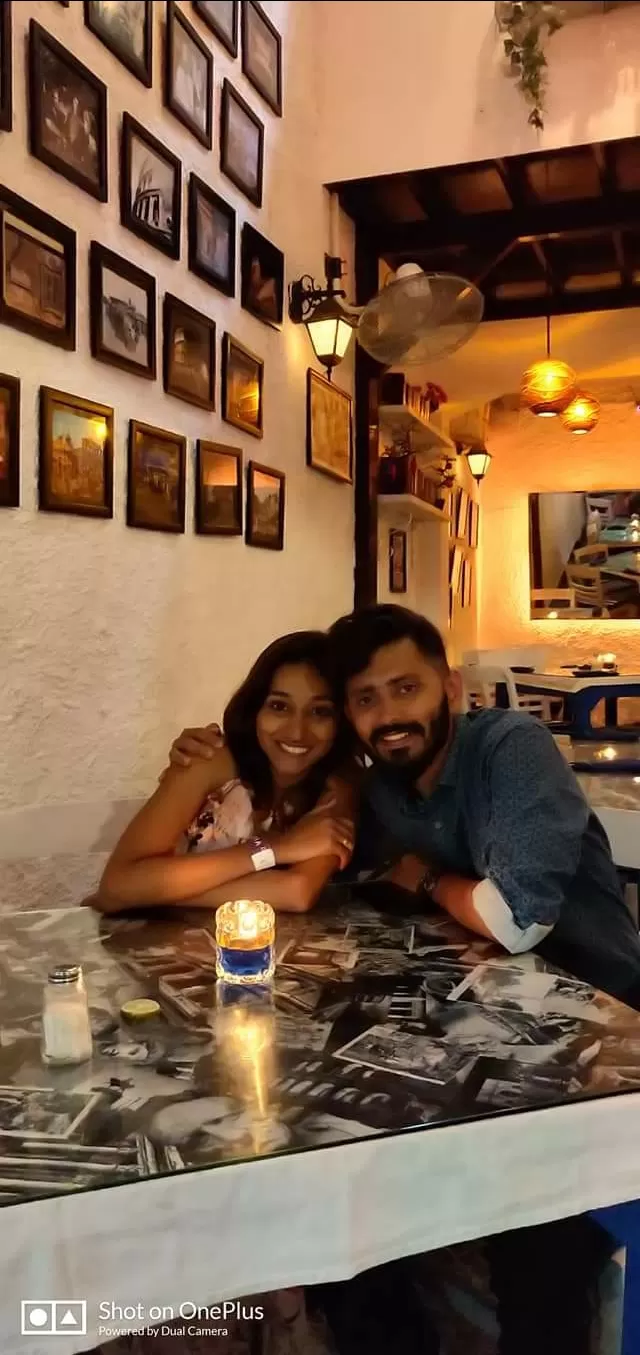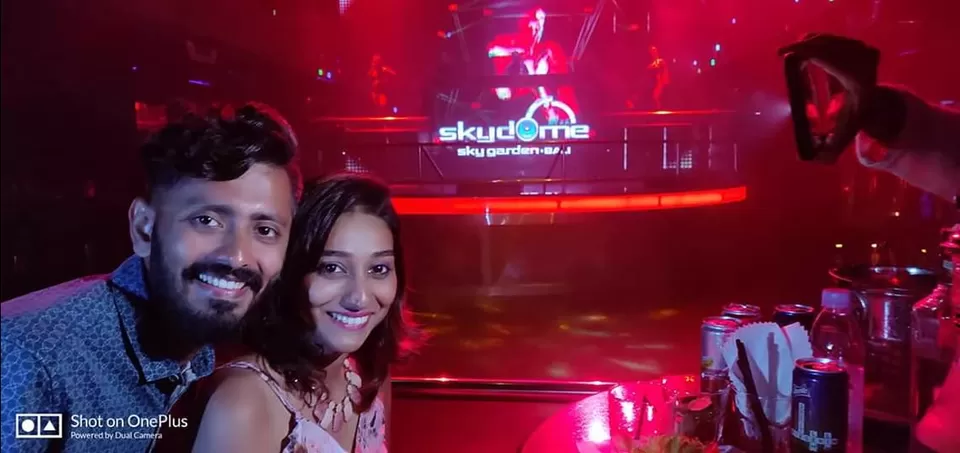 We were cooling off in Bali for two days when we found our next adrenaline rush and made an addition to our itinerary right there. Trying our first deep water scuba dive at a remote beach Tulamben in North western Bali. It is the famous wreck of USAT Liberty which sank close to the shore during World War II. So here we go!!!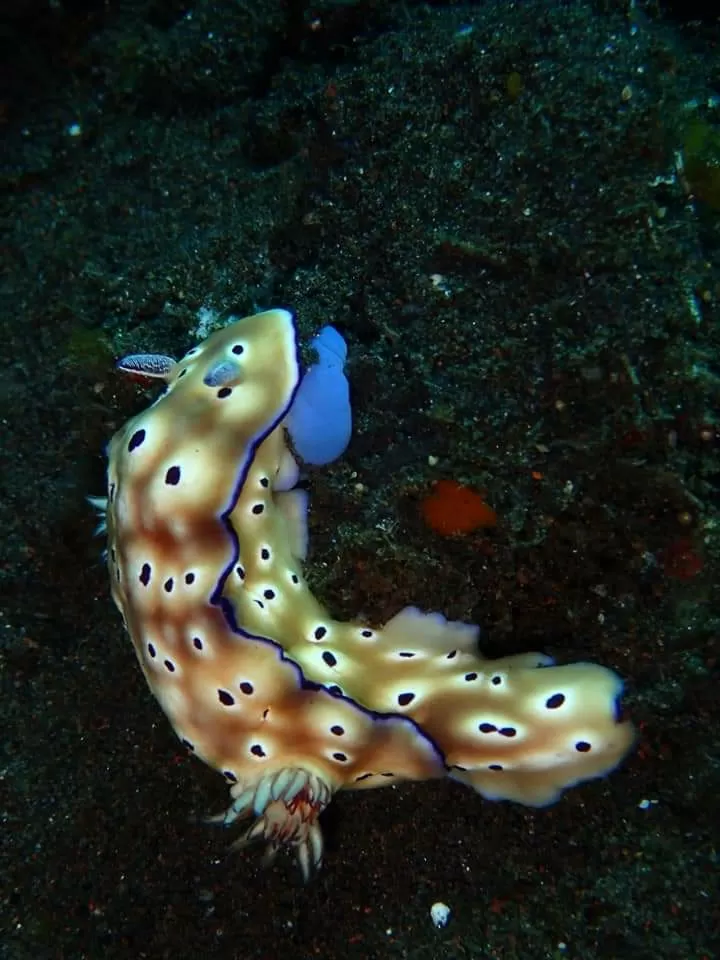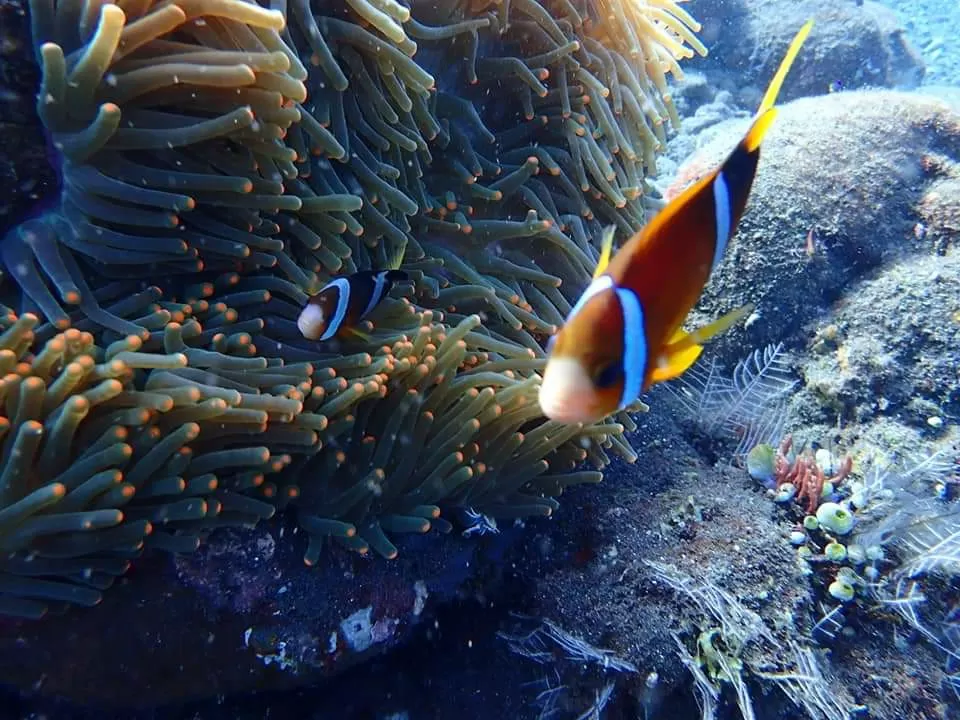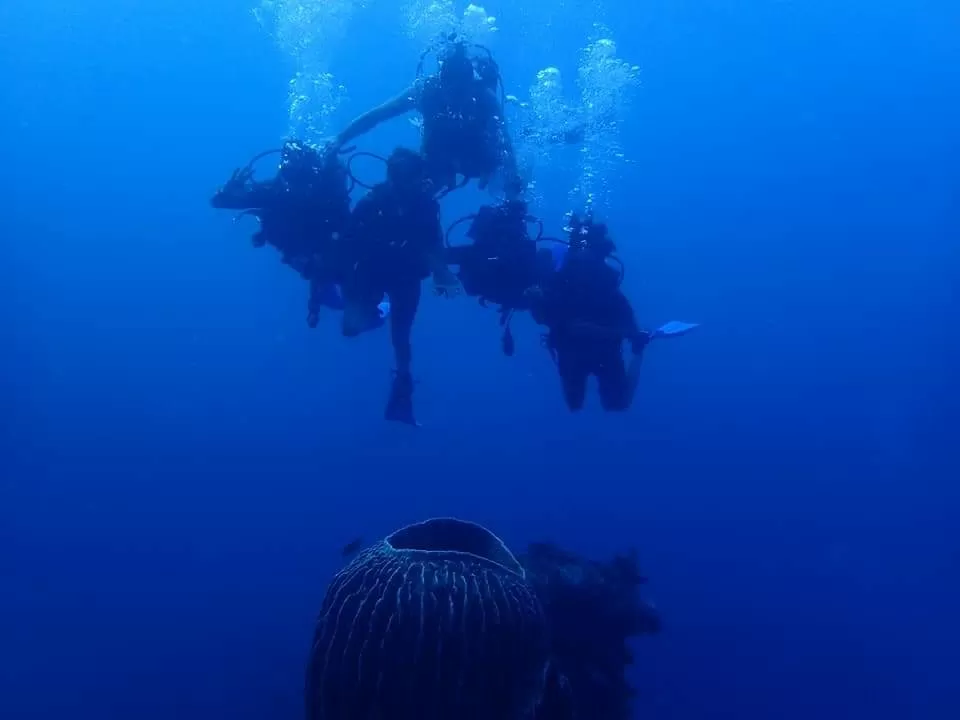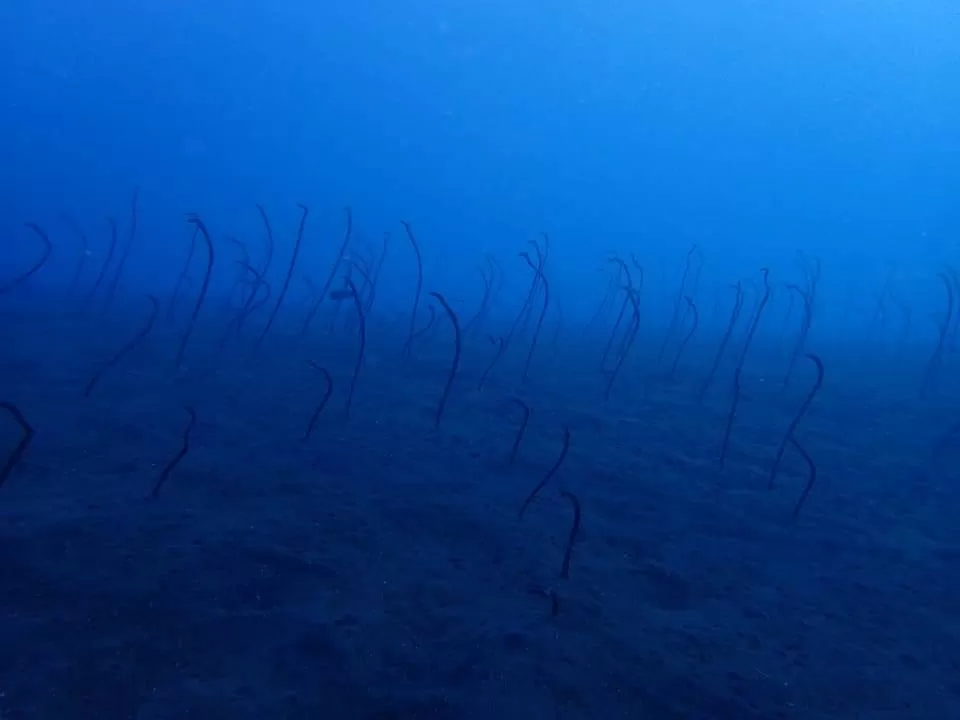 And we finally took our flight back to India..After the crazy 10 days of mountains beaches and volcanoes too..