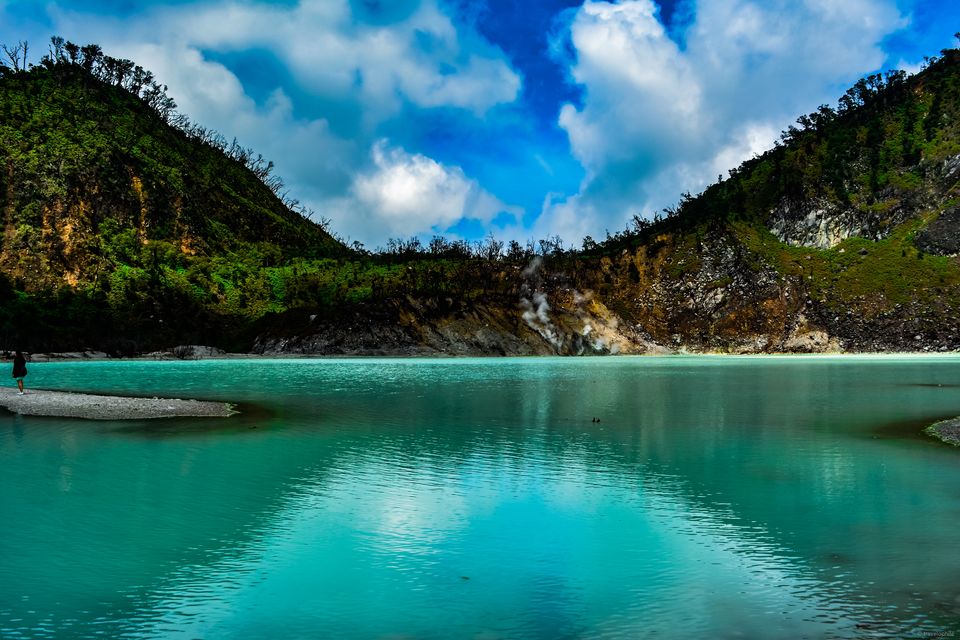 Kawah Putih [English : White Crater], a tourist spot in south of Bandung (West Java, Indonesia), is one of the two craters which make up Mount Patuha. This crater lake itself represents a relatively stable volcanic system which has no records of significant volcanic eruption since around 1600.
Let's know the Place
This crater is situated at 2430 meters above sea level and is 181 Kms driving distance away from the capital city, Jakarta. If you decide to go here after staying a few days in cacophony of Jakarta, definitely you are going to feel the sudden change in background as soon as you leave the city. There is a sudden drop in temperature, suddenly the backdrop is lush green..!! However, as you are about to reach the crater this freshness of air will again go away – be ready to experience the foul smell of Sulfur even before hitting the crater.
"The lake is said to have been first documented in 1837 by Dr Franz Wilhelm Junghuhn, a German botanist," Indonesia's official tourism site narrates. "At the time, there were various local stories about the history of the area. Birds were said to avoid flying near the region and some were even found dead after flying above the lake…. These stories prompted Dr Junghuhn to investigate, and so discovered Kawah Putih. He concluded that the birds flying over the Crater Lake died due to its high concentration of sulfur."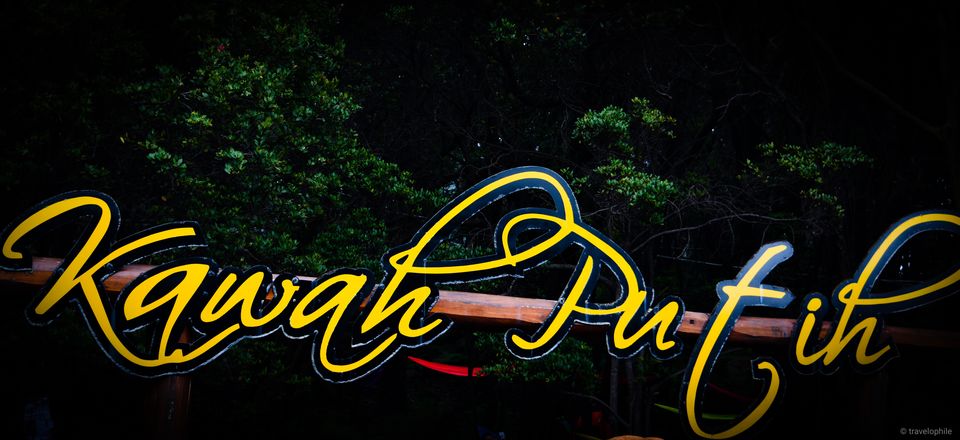 Day 1: Trip Started from Jakarta...
We started via night train from Jakarta, more specifically from rail station named, Gambir. Nothing much to share on the train Journey; trains in Jakarta are comfortable enough (let's not say Luxurious). Only thing that I can mention is the freezing AC inside coach, they probably were trying to create Alaska inside Jakarta!!! Train left Gambir at 11:20PM and we reached Bandung at 2:28 AM. As per the plan we were transferred to Hotel. Time to call it a day, because next morning We needed to start early - localites believe that it rains everyday at 12 of noon and it is safe to come back from Kawah Putih by 12 anyway.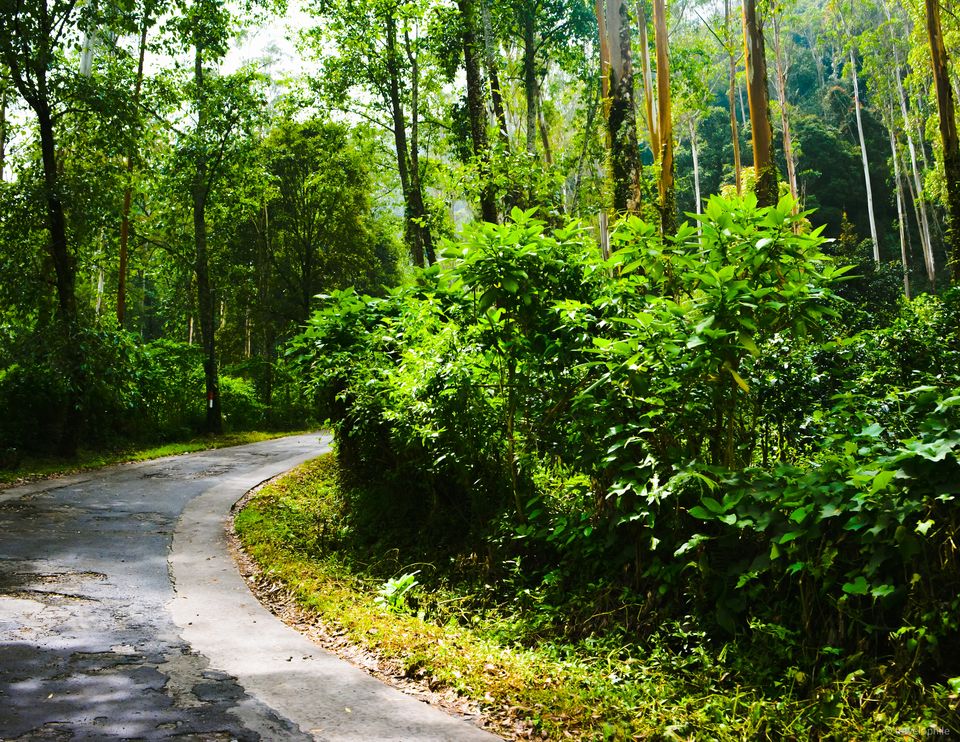 Day 2 : Journey Started to Kawah Putih..
In the Morning after a big Breakfast we started at about 8:00 AM. As we were crossing Ciwidey (the small town where this crater is located), We could see dense clouds covering the Horizon - as if Nature was giving hints of a different World!! Anyways, We finally reached at the entrance of the lake and here we required to change the transport - your vehicle won't go any far beyond this point and you have to take the local vans for reaching Kawa Putih. Path here is paved in between dense forest - as we moved ahead, cool breeze was welcoming us to another World!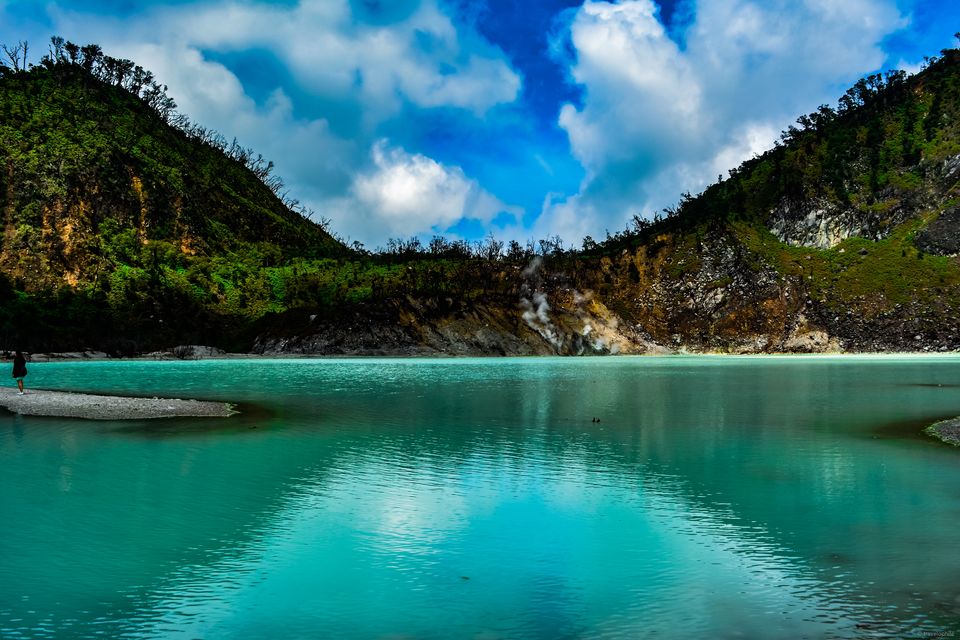 Kawa Putih - The Alien World
Well, being a travel enthusiast I definitely searched about the place before going and had the idea that it is a acidic lake and all. But, it's really not at all an overstatement to say that when the first view caught our eyesight, we were not in a state to utter a single word!! From afar, it appears like a giant puddle of milk — thanks to its turbidity — which makes a visit to the site quite a surreal experience.
The seemingly placid lake is actually highly acidic (pH 0.5 - 1.3) which changes color from Turquoise White to Greenish one, or even sometimes Brownish, depending upon the concentration of Sulfur and the temperature of the Oxidation state. The sand and rocks surrounding the lake have been also leached into whitish color through interaction with the acidic water (possibly mineral precipitation is another reason). They will give you masks before entering the place so that the breathtaking view of the crater doesn't literally become 'breath-taking' for you!! :P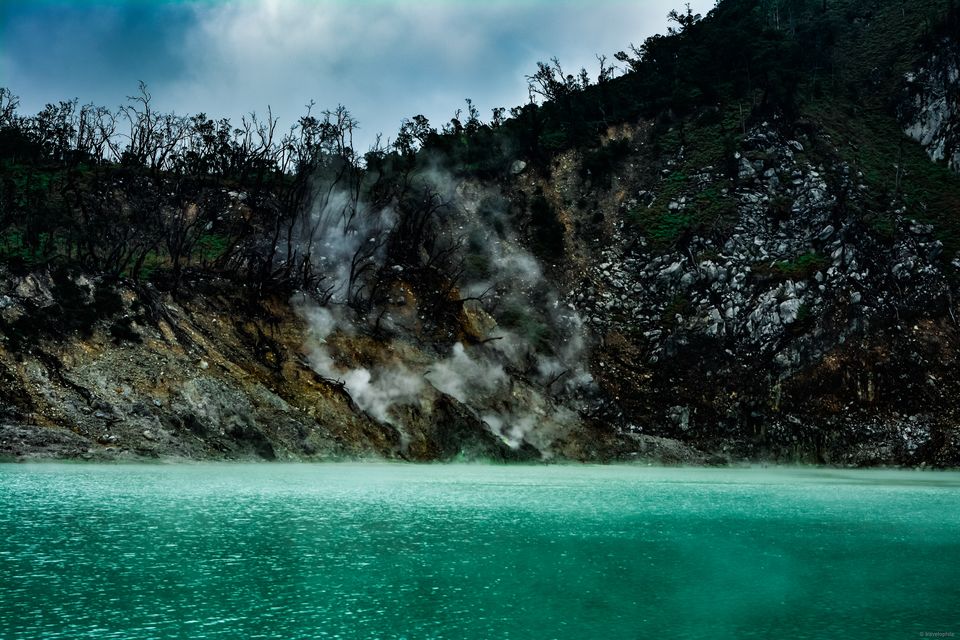 Suffocating Sulfur stench has made everything over here short-lived. Due to acidic concentration and high content of Sulfur, trees have died here. No birds or living animal can be seen nearby and all these things have given the whole place a real creepy look (only if you can manage to find a corner that is out of reach of tourist crowd). But, even with the tourists flocking here and there, the site is captivating and Insta-perfect! Yes, this is really a good place for budding photographers as they will be able to brush up lot many photography skills in this place.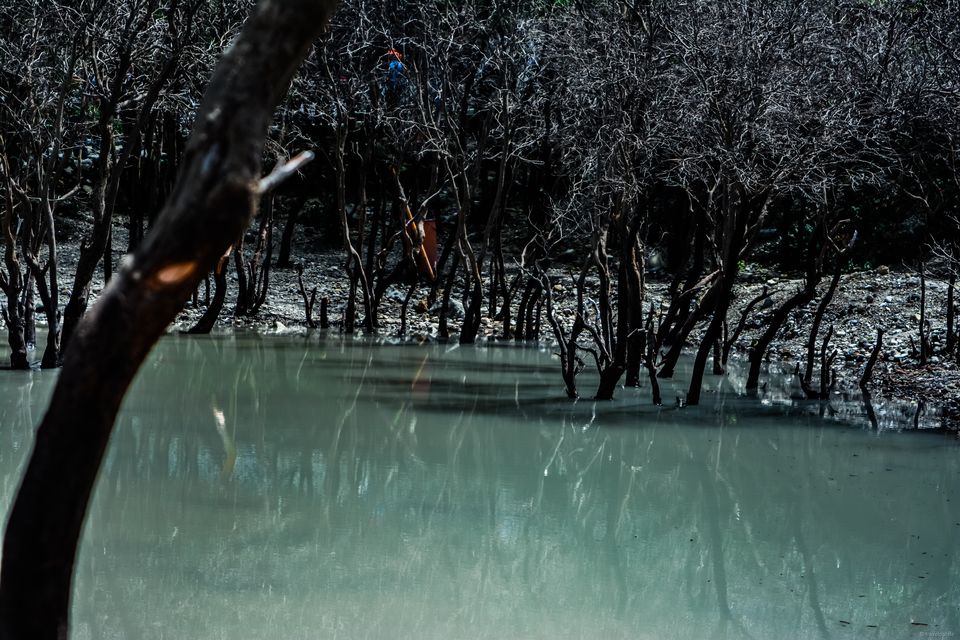 We were just mesmerized by the beauty and were clicking random snaps to frame it all, as much as we could, when suddenly we realized that it was 11:30 AM and we were about to leave the place before 12, as per local belief. Hence, unwillingly, we started back from the place and took the local transport again to reach our car.
At exact 12, our car started for the return journey. And, don't know about the other days - at least that day We witnessed black, dense clouds covering around and it started raining heavily as soon as the clock stroke 12. We looked back at the crater, and what all we could see is dark mist - people like me who actually love to run imagination wild may easily think that the people of the Alien World have come down there- as if they have stolen a small piece of our World to do some conspiracy against us only, just beneath our very own eyesight !! With all these imaginations in mind, cool raindrops on face and a camera full of memories, We came back to Ciwidey for exotic lunch with local cuisines. Well, that's a different story altogether!! :)
For now, let our own imaginations fly with all colors on the place... to help you with, here are some snaps from my Gallery! :P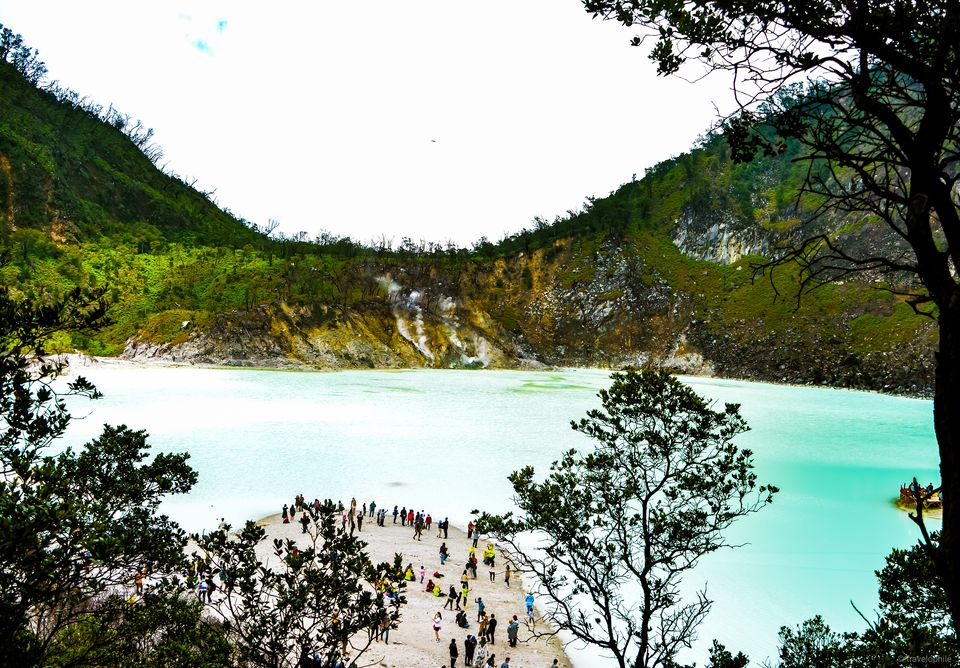 Travel Tips..
#1 : Carry your own mask, if you have problem with strong smell. You can get it at the entrance also, but that might not be pocket-friendly.
#2 : Use Sunscreen; don't get fooled by the concept that Ciwidey temperature is low.
#3 : To get good pictures and avoid tourist crowd, try to arrive by 9am.
#4 : To avoid morning fog, arrive by 9:00 AM too, which means ideally one is to depart Bandung by 7:00 AM.
#5 : Bring water with you as strong Sulfur stench makes you feel dry.