Most volcano enthusiasts would know that Indonesia is a haven when it comes to chasing volcanoes. Active or dormant, arduous or easily accessible, worthy of bucket list chronicles or not… you name it, and Indonesia has it. So I guess it's really no surprise that volcano trekking is one of the most popular adventure and tourist activities in the country!
Here are 2 unique volcano treks in Indonesia that I have tried, and you should definitely NOT miss!
"If at some point you don't ask yourself, 'What have I gotten myself into?' then you're not doing it right."
You have to be ignorant, foolish or extremely adventurous to climb one of the deadliest volcanoes in the world. I'd like to think I am the latter.
Standing at a height of 2,930 meters, the aptly named Mountain of Fire is classified as one of the 16 decade volcanoes of the world (Read: most dangerous). One of its deadliest eruptions was in 2010 which claimed more than 350 lives and destroyed all the nearby villages. That being said, conquering the summit of this volcano is often on the bucket list of adventure travelers across the globe.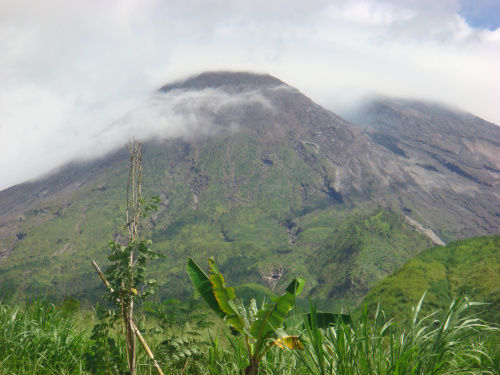 It isn't necessary to be a seasoned climber for Mt Merapi. But this trek is definitely not for the faint-hearted either, especially in the rainy season. It involves a steep and rocky uphill climb in pitch darkness (the sunrise trek starts in the middle of the night), with just a torch to maneuver your path, and a walking stick to prevent you from skidding down the slippery slopes. At times, there are strong gusts of wind blowing in your face, and sometimes you feel the cold damp mist hit you, when you're walking through the clouds. But if you can manage this, you can easily reach the plateau of Pasar Bubrah, which is the sunrise viewpoint.
For me, this point was pretty much an anticlimax as I really didn't see much of a sunrise – it was way too rainy and cloudy. But more than anything, this was the point where I decided to turn back, as the rain was making it difficult to walk without slipping, the dense clouds weren't letting me see much, and the cold – well, that was just leaving me numb and freezing in my less than adequate windcheater.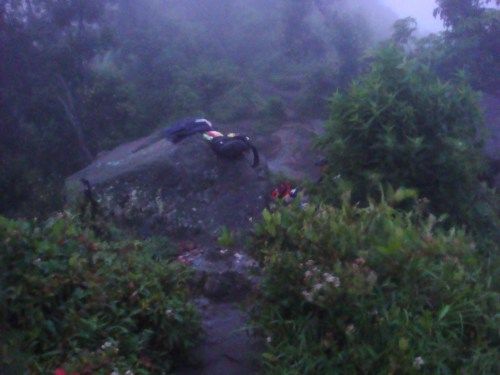 That being said, this experience wasn't any less exciting because I didn't reach the summit. The descent itself was quite treacherous, resulting in me slipping down the slope multiple times. The weather and my lack of preparedness made the trek challenging enough. Besides, there is really nothing to beat the thrill of climbing the cold, wet and rocky slopes of one of the deadliest volcanoes in the world.
How to get there: Singapore has daily flights to Yogyakarta which is about 1.5 hours away from the Merapi base by car.
Time taken for trek: 4 hours to reach the viewpoint, depending on your speed and stamina
Tips:
Check on the Merapi activity levels before you go. Obvious point, but if it's on high alert, you shouldn't try climbing it!
It's safer to hire a guide for the climb
Check the weather conditions in the area before going. It is not advisable to go during the rainy season
Don't be in a hurry to reach the peak. It's ok even if you take more than 4 hours!
Carry warm clothing
Also carry some snacks in case you get hungry
"No, no! The adventures first, explanations take such a dreadful time."
Tangkuban Perahu literally translates to "upturned boat", which also describes the unusual shape of this volcano. It is one of the most popular tourist attractions near Bandung, with 3 craters accessible by car or foot.
The most popular one – Queen's crater, is the only crater in Indonesia where one can drive up, right to the rim of the crater and observe the sulfur fumes. In my opinion, regular volcano trekkers might not be very enthused by this. I was not too impressed myself. After all, it looks like any other crater in Indonesia, that too with a not so turquoise sulfur lake.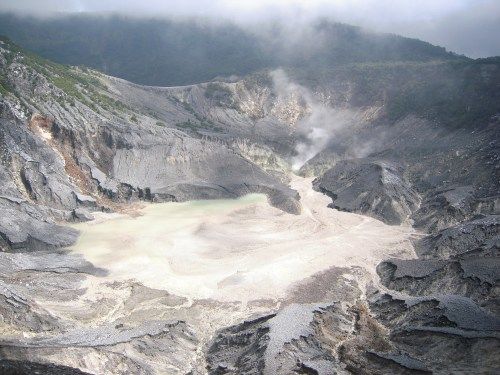 The less visited Kawah Domas or Domas crater, on the other hand, is a different story altogether. I opted for this trek over the more commercial Upas crater, and it's a decision I don't regret. The trek is relatively easy, through a well maintained path in the jungle that takes you right to the crater. And by that, I mean that at the end of the trek, I was standing not at the rim, but actually on the crater itself! At this caldera, the rocky landscape is interspersed with numerous hot springs, some of them angrily bubbling and spewing sulfur gases in the air. But all aren't as scalding. Some are just perfect to sit at the edge and get a foot massage (paid, of course). Not just that, I even cooked myself some breakfast by boiling eggs in a hot spring (there is a vendor at the crater who sells the raw eggs and condiments)!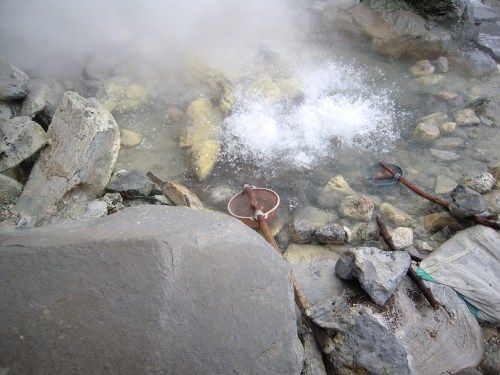 How to get there: Singapore has direct flights to Bandung, which is where the volcano is located. It is also possible to reach from Jakarta (that's what I did), which takes about 3 hours by car.
Time taken for trek: 1 hour approximately to reach Kawah Domus
Tips:
Hire a guide – the trek itself isn't really strenuous (sometimes it does get precarious), but the guide can help you shake off the numerous souvenir sellers pestering you along the way. And maybe even some snakes (if you encounter any)
Beware of the fake guides
Not interesting or exciting enough? Are these not your cup of tea?
Don't worry. Check out my article "Volcano Trekking in Indonesia - Part II" for some more ideas!