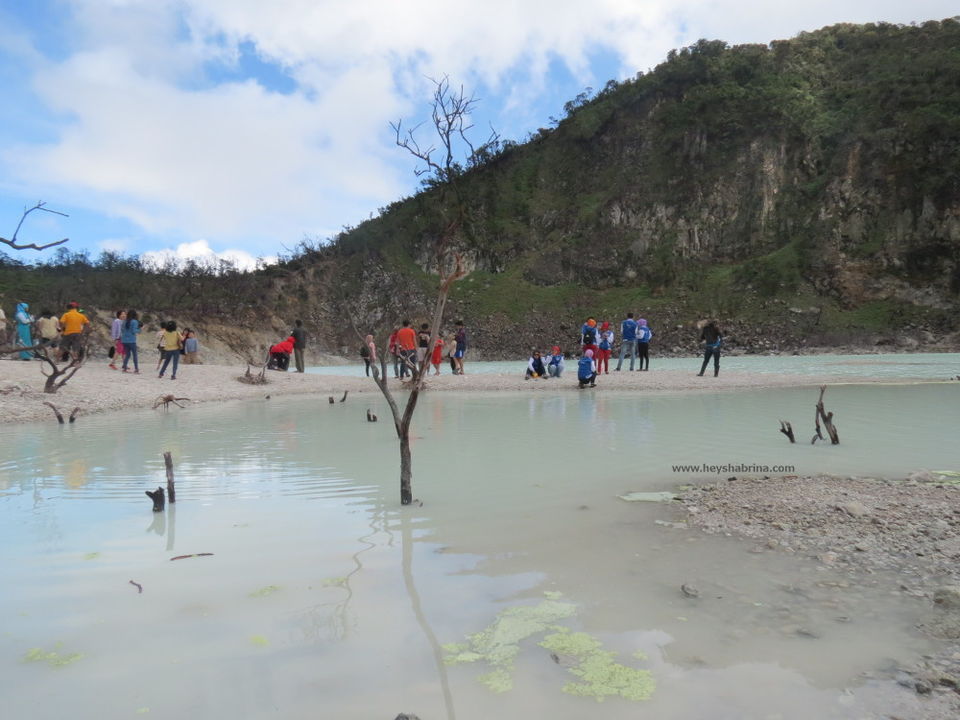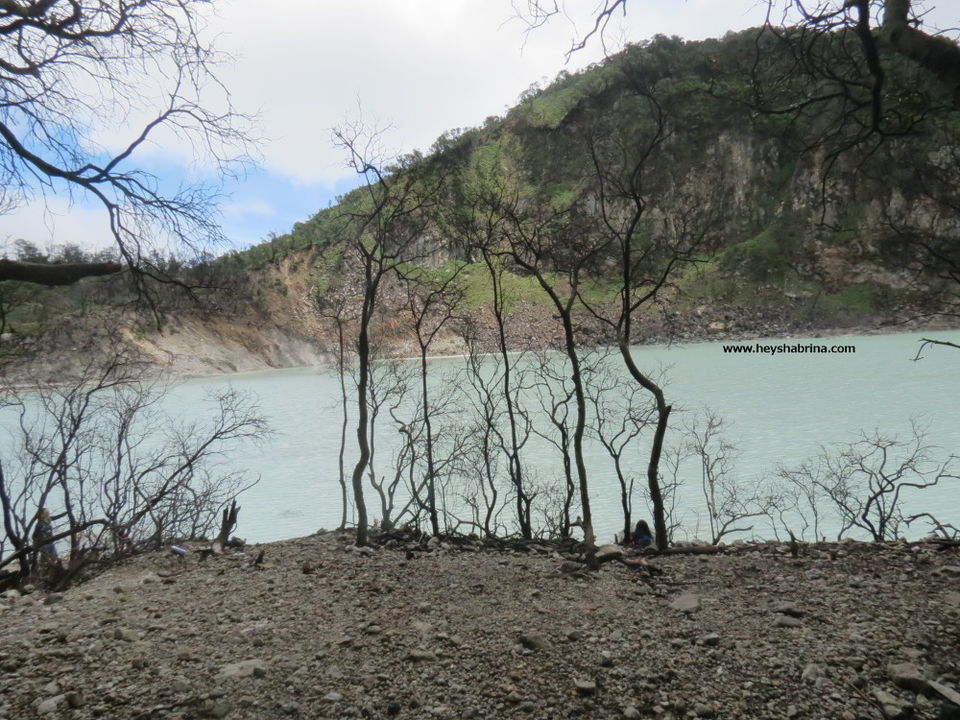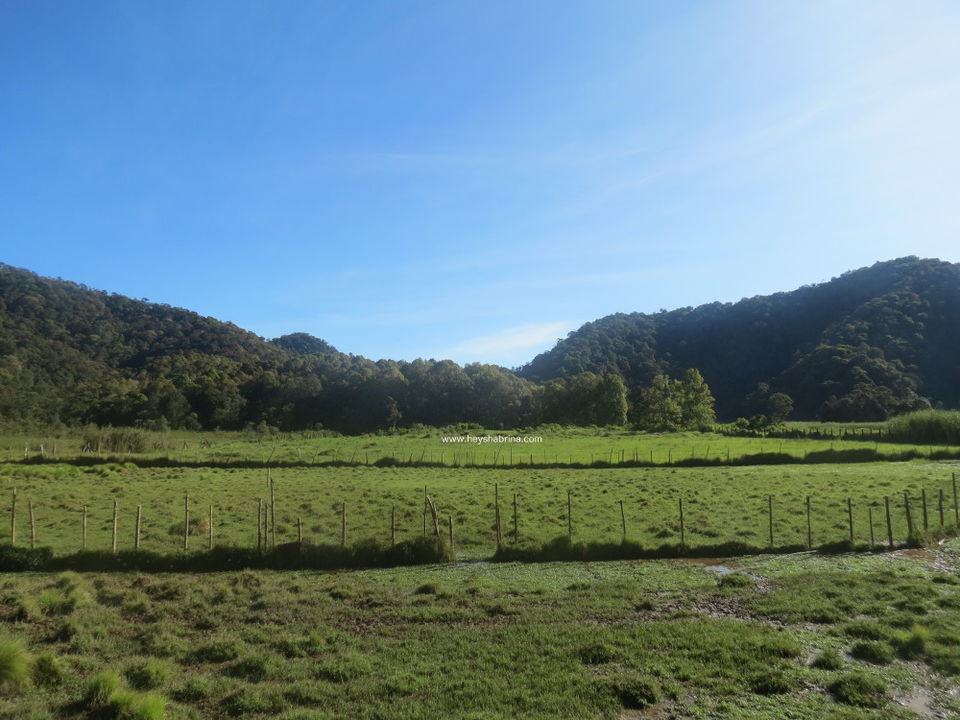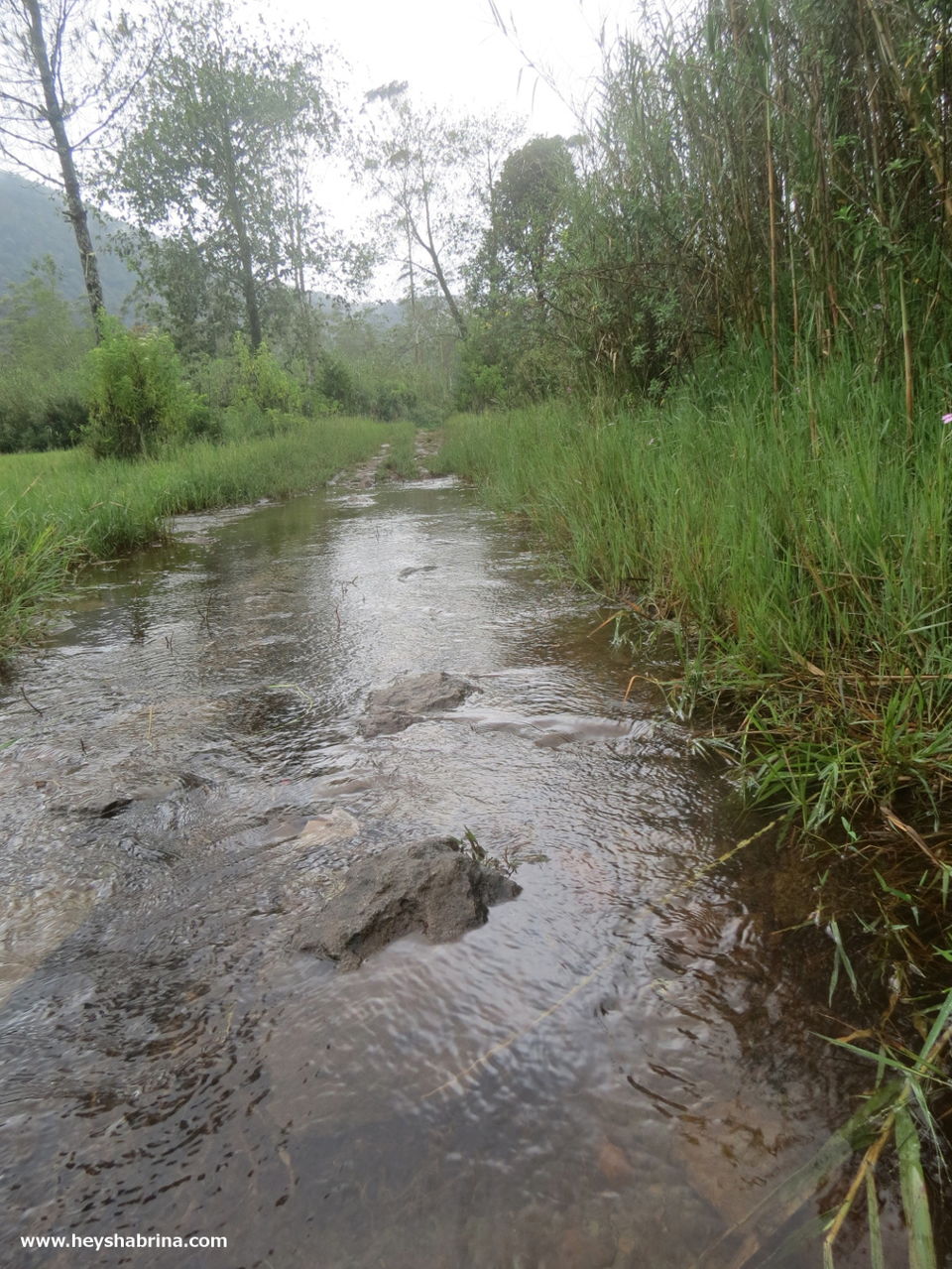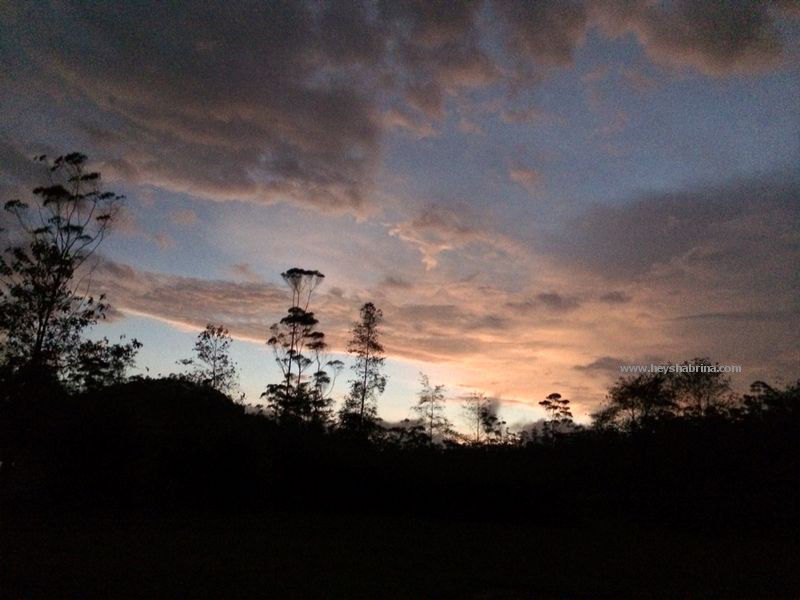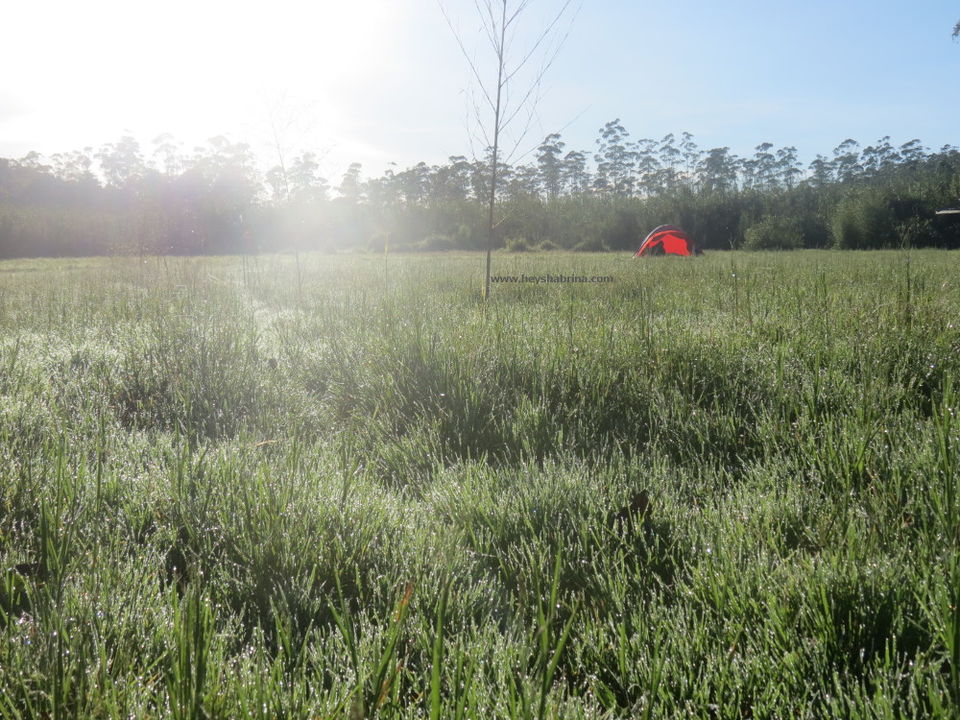 A weekend getaway with your friends to escape Jakarta crazy traffic and city life. Camping in Ranca Upas camping ground on a saturday and continuing the next day by visiting Kawah Putih or White Crater Lake in Ciwidey-Bandung. Be prepared to try the nature way of living. Stay in a tent, cook your own food, and explore the forest and lake. I suggest you bring warm and comfy clothes, cash, and camera to capture all your crazy adventure.
Day 1: Camping at Ranca Upas
Camping Ground
Ranca Upas camping ground is quite huge; 215 ha. Surrounded by mountains, you would feel the cold and fresh air. Geographically, Ranca Upas located 1700m above sea level, hence the temperature would averagely between18C – 23C.
Our group consist of 4 peoples including myself decide to rent a tent from the locals. There are several camping sites (well, the area that majority of visitor use) we could pick that fit our needs. There are an area close to the main building/emergency house, area close to the toilet facility, or area close to the Playground. When we arrive at Ranca Upas we see many families (complete family member; parents + little kids + pets + their housekeeper) and bunch of school group having a camping trip. We all think its bad bad bad idea. Sorry, but they're loud and we want to have a peaceful trip (btw, we're not that boring. Ha Ha Ha).
Reserve Forest
All Ranca Upas area is part of government reserve forest. As one of major Bandung city lung, Ranca Upas area is famous for its place for recreation.
Deer Reserve Park
Inside Ranca Upas you would see deer herd Reserve Park. Here you can buy bag of carrots for IDR 5,000 only and feed them.
Playground
There are hot spring, waterboom (kids would like it), and jogging track. Try to go here at noon or before sundown if you want to escape the crowds.
How to go:
Ranca Upas camping groud located 45 km from south of Bandung in Jalan Babakan Jampang, Cibuni-Ciwidey. Same route if you want to go to Kawah Putih area (White Crater lake)
By private car: Exit from Kopo toll road or Cimahi exit toll gate, then go to Ciwidey.
By public transportation: Start from Bandung Leuwi Panjang terminal and exit at Ciwidey terminal. From Ciwidey terminal transfer using local mini bus or the local call it "Angkot" to go to the Kawah Putih site. Approximate cost IDR 10,000/person.
Tips & Trick:
Cash, cash, cash… Do not forget to bring enough cash, as there isn't any ATM.
Ticket price to enter the area is IDR 10,000/person. Ticket price for car IDR 5,000 and ticket price for motorcycle IDR 2,000
Approximate price of renting a tent IDR 70,000 / tent (fit for 4 person) and IDR 150,000/tent (fit for 6 person). Try to bargain if you can.
Always ask local guide where the best spot for camping. On a rainy day several areas would soak in water.
Day 2: Kawah Putih
Kawah putih is a recreational area in West Java at Ciwidey area. Locate approximately 40km from the city of Bandung or 2.5hours drive away. From our camping site Ranca Upas, its only 6.3km. Kawah Putih Lake is surrounded by white soil cause by sulfur. The color of the lake is white with a tint of green; uniquely the color would sometimes change to green or blue depending on the weather.
Tips & Trick:
Ticket price: IDR 20,000/person for local (weekday & weekend) & IDR 75,000 for foreigners (weekday & weekend). Btw, you cannot cheat because they would check your ID and accent. We tried to cheat with my Filipino friends and failed. Hahaha
Public Bus ticket price or as local said "Ontang-Anting" from the parking area to the Kawah Putih is IDR 15,000/person
Open time: 7AM – 5PM.
Maximum visiting without mask on approximately 1 hour before you feel dizzy from inhaling so much sulfur in the air. However, this depends on each person tough. Just a precaution, please bring a facemask.