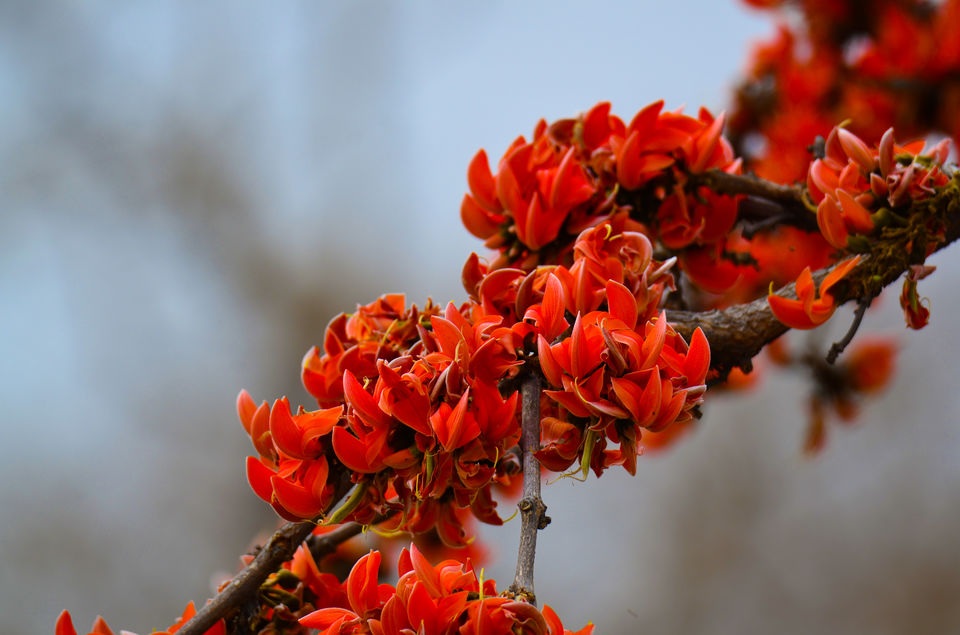 Hi Friends, This blog is from my last year's trip to nearby place in Indore for having some good photos of Nature & Birds. People who want to enjoy this kind of trip can contact me on my given number in the end.
Last year during holidays for Holi festival, I decided to reanimate my photography skills after a long gap of 3 years. The question was what to photograph? One thing was go outside and photograph colorful people on streets trying to make each other look a like aliens. But this was not my cup of tea!!!

I am a nature lover thus I should capture the colors of the nature... and the best way to do this was "Bird Photography".
The next thing came in my mind was "Where to go???" As it was starting of summer season and migratory birds tend to leave for the next destination however I knew few places where still I could find some beautiful birds near water bodies.
Tip: Before proceeding for Bird photography, make sure you are wearing camouflage cloths, good camera with telephoto lens, light snacks for munching, drinking water & lots of patience. Also make sure the area in which you are going is well familiar to you or bring some local boys with you for safety.
So what I am waiting for??? Lets go...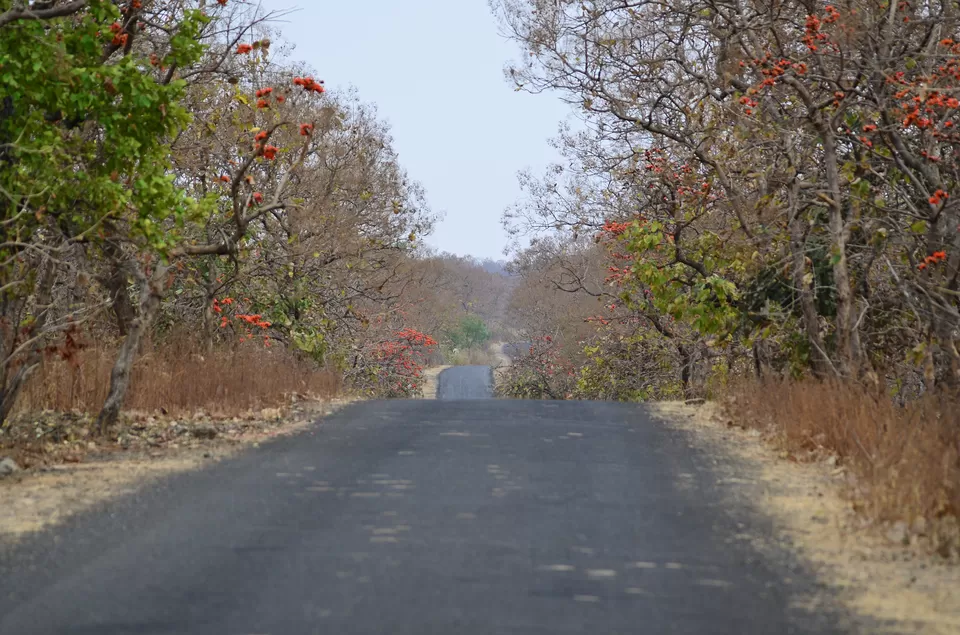 I left little late as the best time for birding is either early morning or evening. During the day time temperature keeps hot and it will make you uncomfortable and you will not be able to fully concentrate on photography which is again a hectic job as the birds are very sensitive and you can't go near to them easily. Most birders either do camouflage and wait until bird comes near or they wear total camouflage and crawl slowly near to bird. There is one more option, if you are a billionaire, purchase 1200-1700mm Bazookas... :D :P
So finally I reached at destination around 4pm. The waterbody where I was going for birding was around 3Km far from the place where I parked my vehicle. I had to cross a thick and beautiful forest by trekking <3.
As I started walking in the forest, I was immediately stunned by the beauty of the colors of wilderness. It was making like the whole forest is welcoming me and showing me that I made a wise decision by leaving behind artificial colors and celebrating bright colors of wilderness.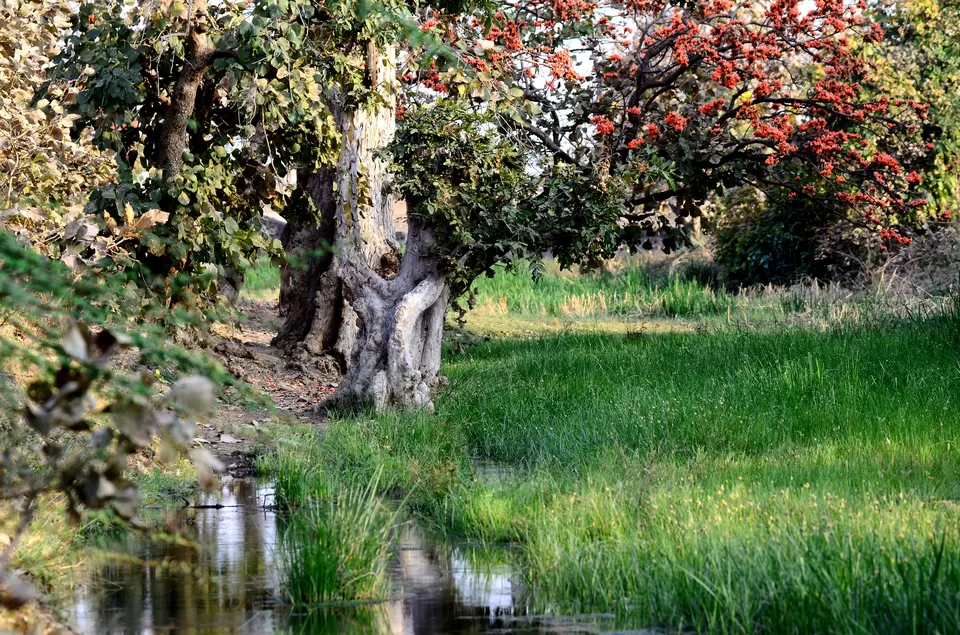 As I was making my way, the whole forest was throwing more and more colors on me.
Birds were chirping like they are also singing holi songs...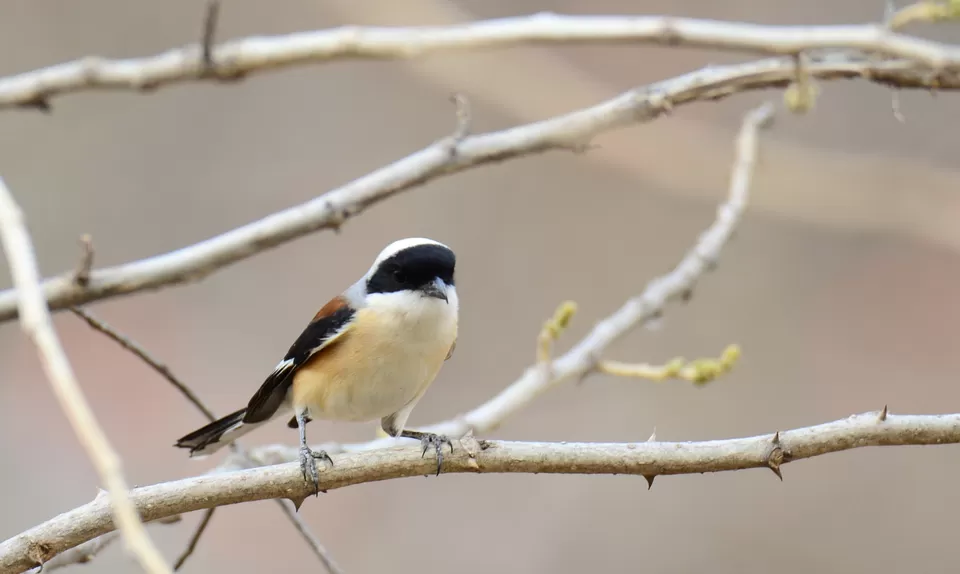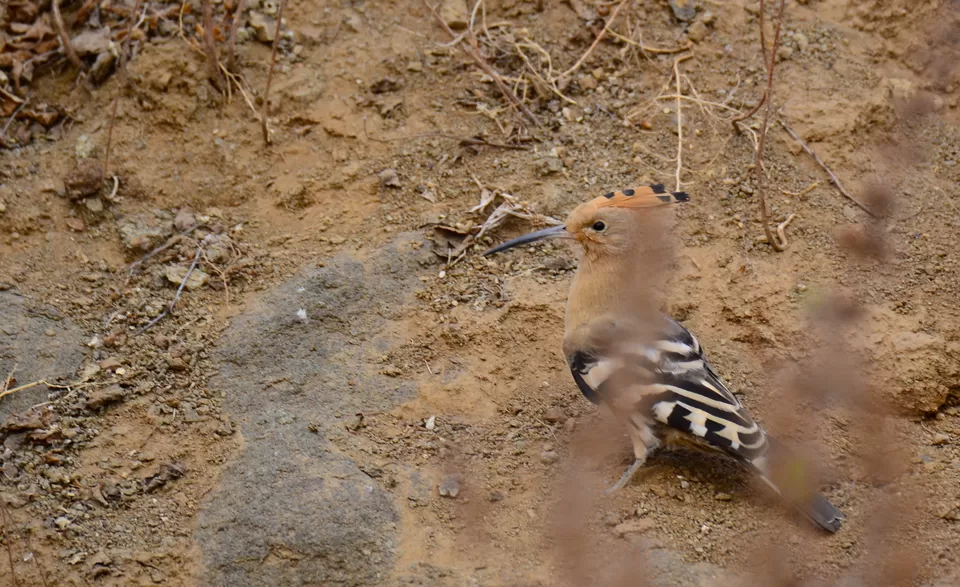 As I went little closer to the destination, A Woolly-Necked Stork came for the Sky Survilance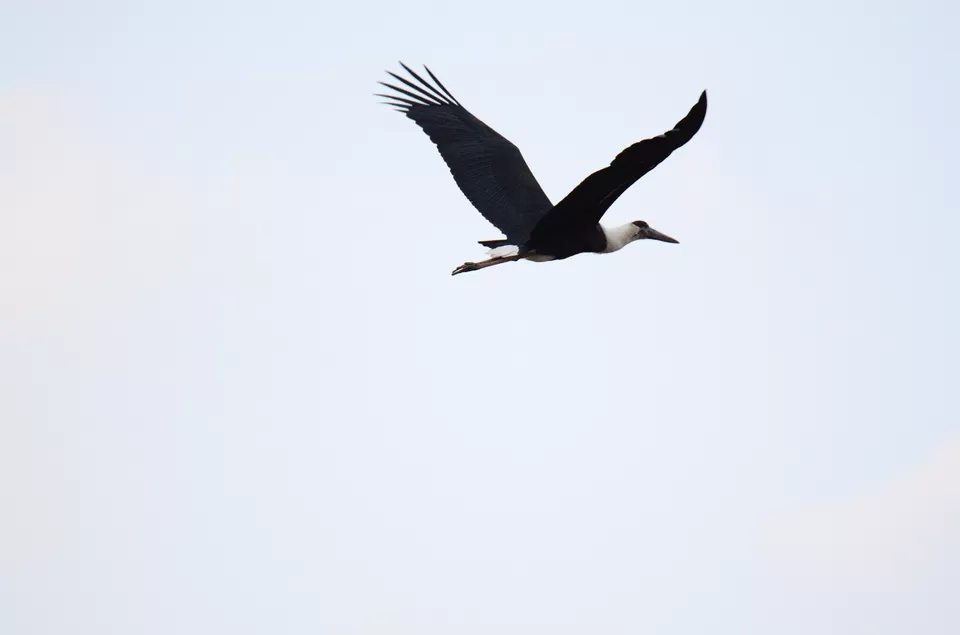 Little more ahead, Red-naped Ibis who was painted by Red color on head by the nature immediately informed others about my presence.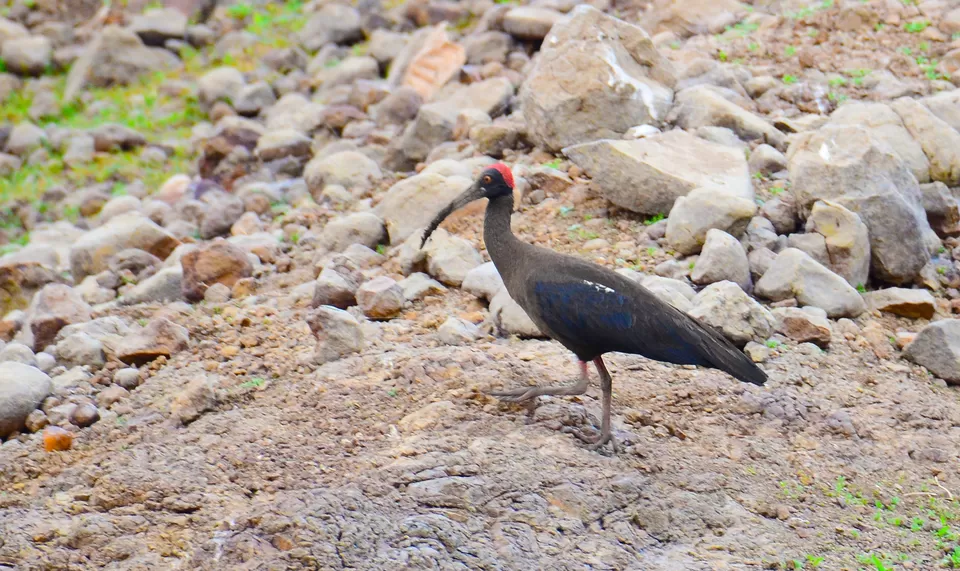 Now I was on the verge of the water body & a Pied Kingfisher who recently had a bath in the water took my attention.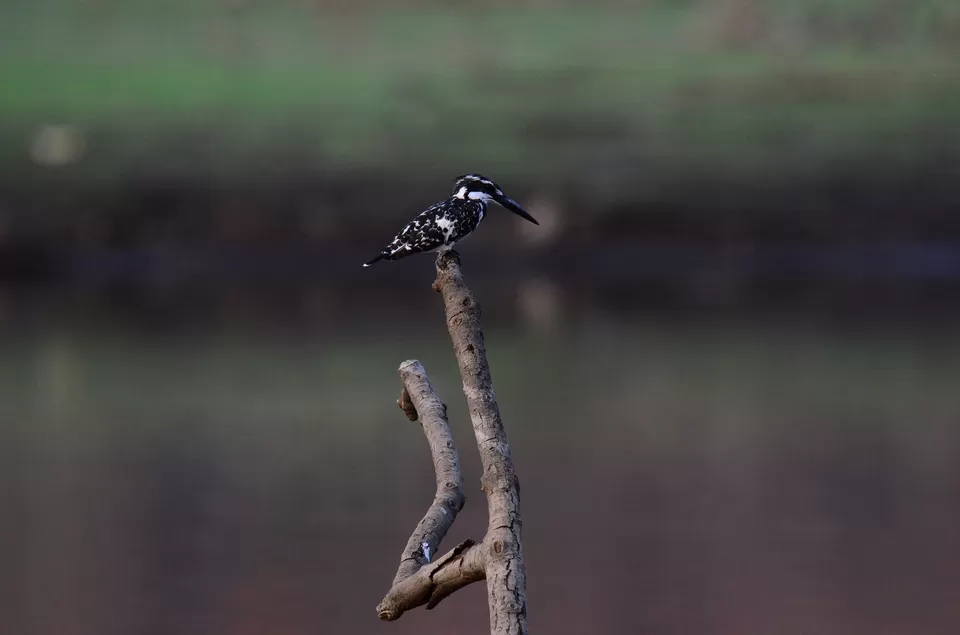 Just near to it, pair of Ruddy shelduck was celebrating Holi in the Water. They were also colored by the nature.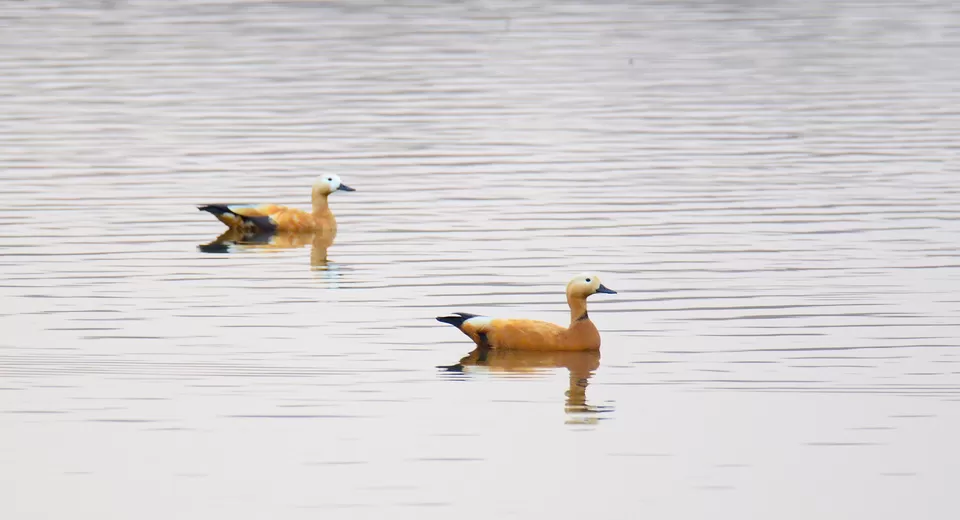 Meanwhile my friend was also enjoying the colors of nature.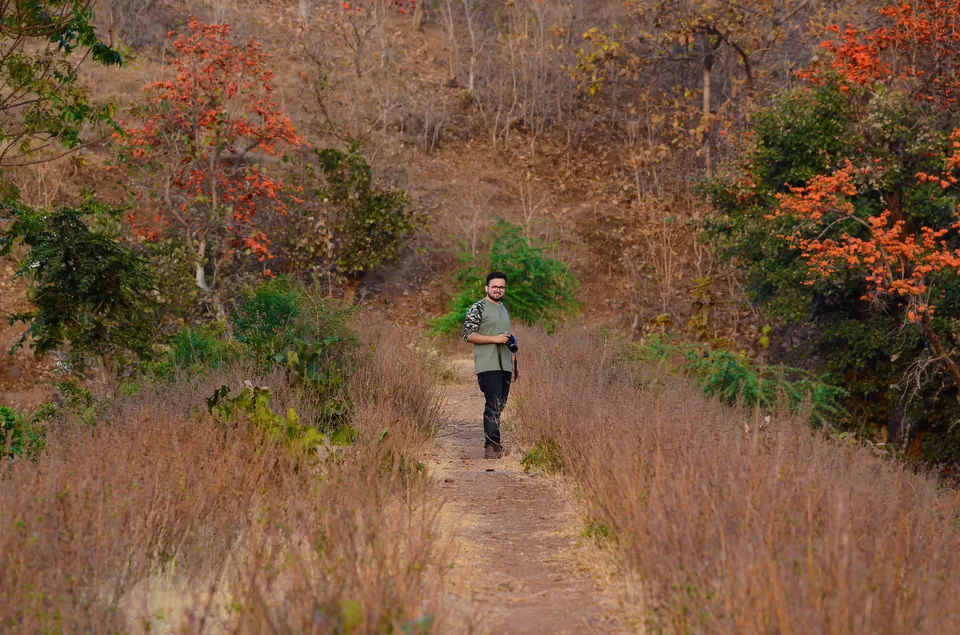 As I turned, I saw a pair of Painted Stork observing our activity. After a day long Holi celebration, they were taking rest at a tree bark.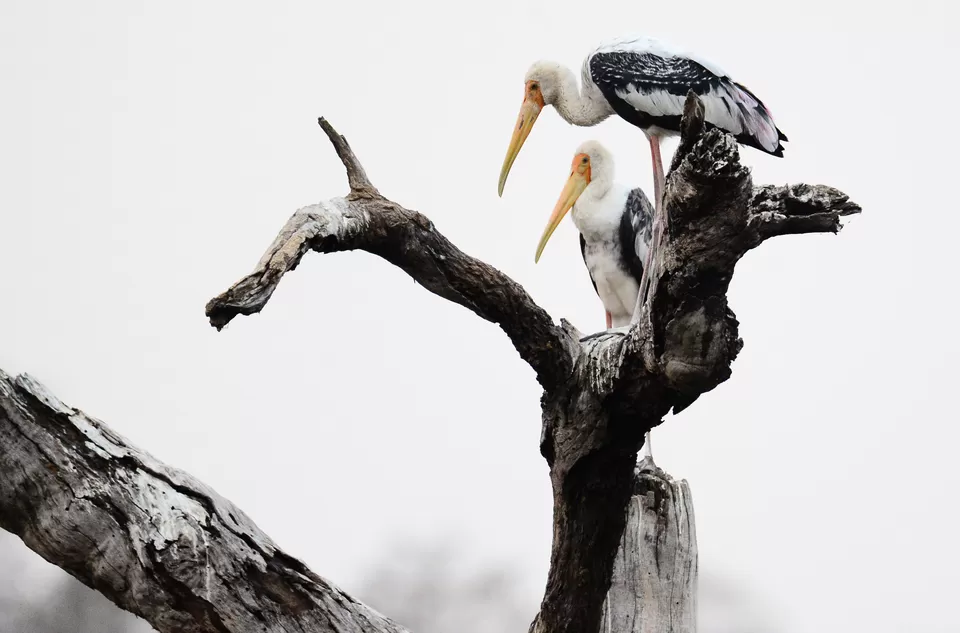 The Pied Kingfisher was still waiting for his friends to come and drench him in colors..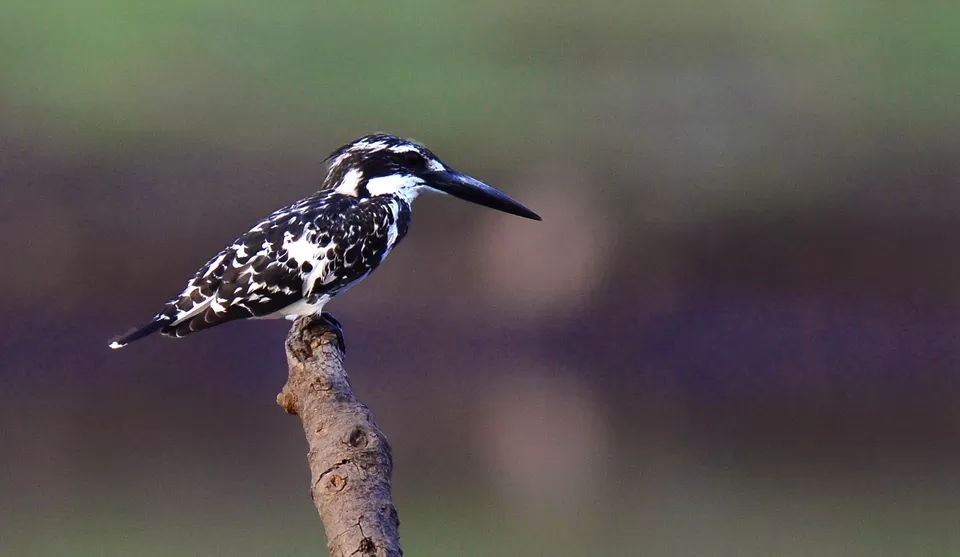 I was looking at it and suddenly a Woolly-necked Stork rap out at me as the life giving Sun was also throwing its bright colors on us...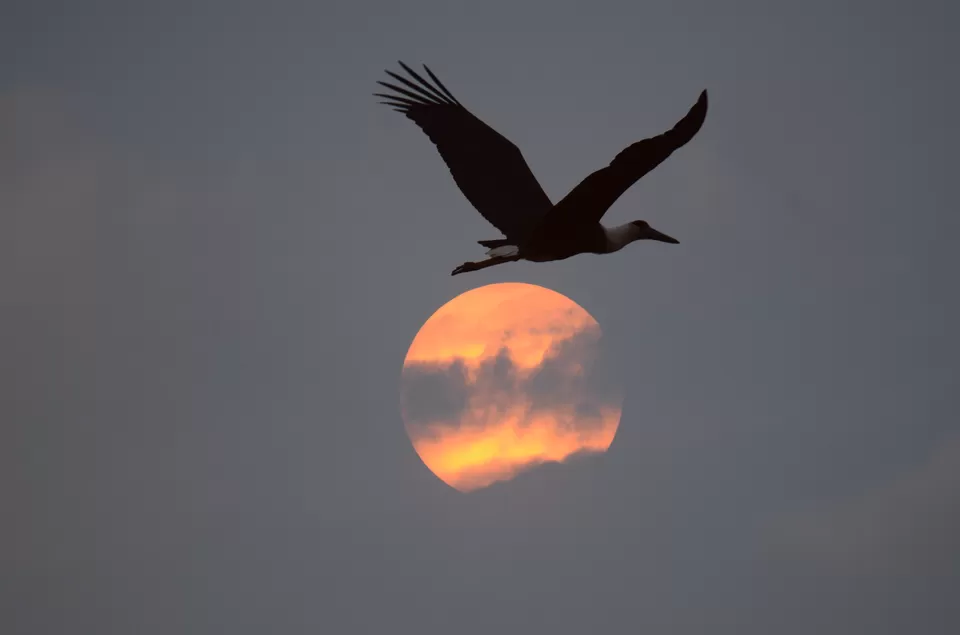 Wow!!! How priceless moment it was... The whole universe was celebrating festival of colors...
As the day was ending, my friend was giving a thought:-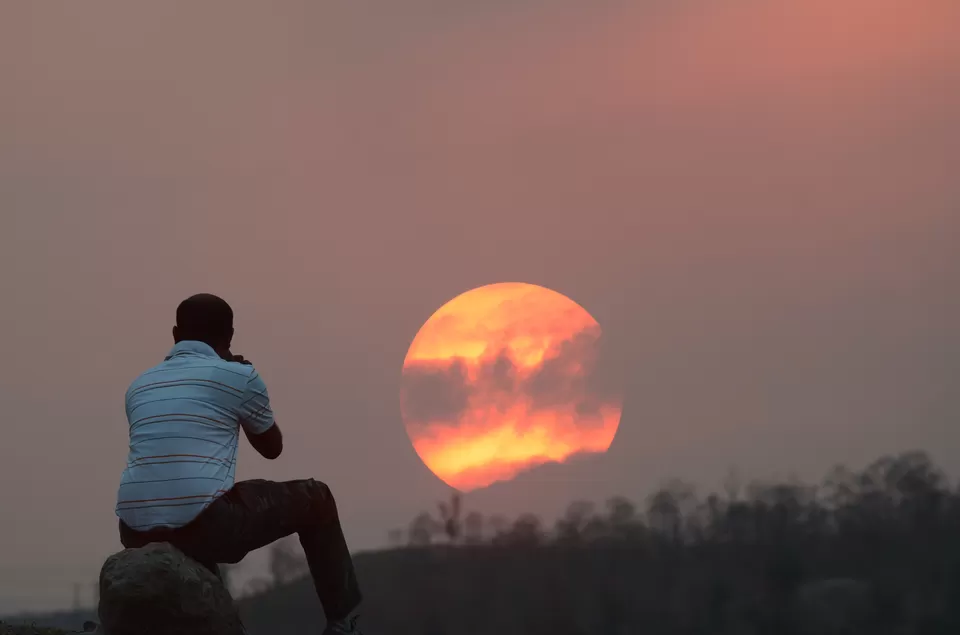 If the whole universe is filled by the colors, why we are wasting our life in celebrating artificial things. Why we are not putting our lives to protect and preserve this beautiful colorful world and their beautiful creatures.
Give a thought and decide by yourself because " A mistake repeated more than once is a decision !!! "
A birding trip which became a story by Ambuj Jain - 8989463577