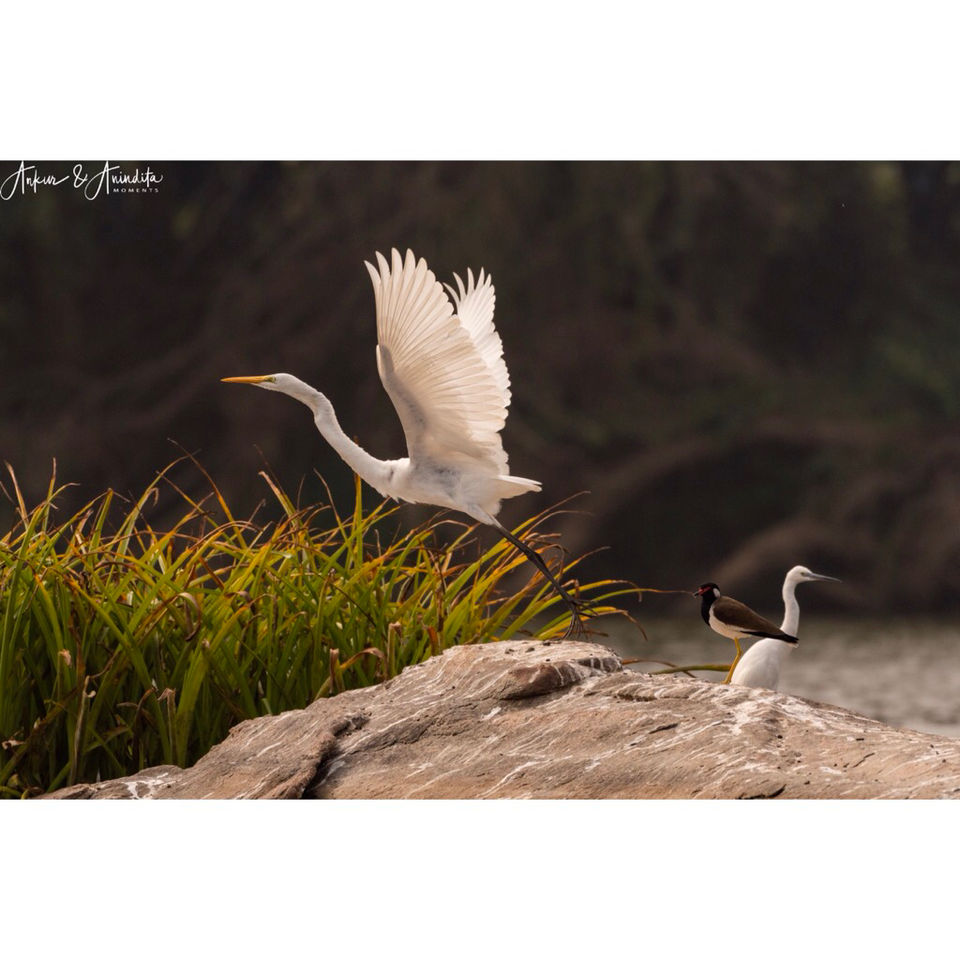 Last weekend of 2018, we decided to spend the sunday morning closer to nature. Ranganathittu Bird Sanctuary is very close to Mysuru and easily reachable from Bengaluru by road. We drove down early in the morning. The park opens at 9 am. Inside the park, to see the birds around Cauvery river, you have to hire a boat. Shared boats are more economical, only INR 70 per seat. However, anyone interested in bird photography may want to consider private boats, which is much more expensive. Official rule states that each private boat can carry 4 passengers for 30-40 mins and would charge INR 1,500 per boat. We hired 2 such boats since we were 7 people. The boatman agreed to take us around for about an hour if we all get in the same boat. He also agreed to extend the time in case we want in exchange for more money. Please note that camera (lenses of more than 200mm) costs INR 500 each.
There are a lot of birds around the river and lots of crocodile too. It was a feast to the eyes and mind and good practice of photography skills. The biggest advantage of being on the boat is that you get bird photos from its eye level most of the times.
For nature and bird lovers around Bangalore, this place is a must visit.