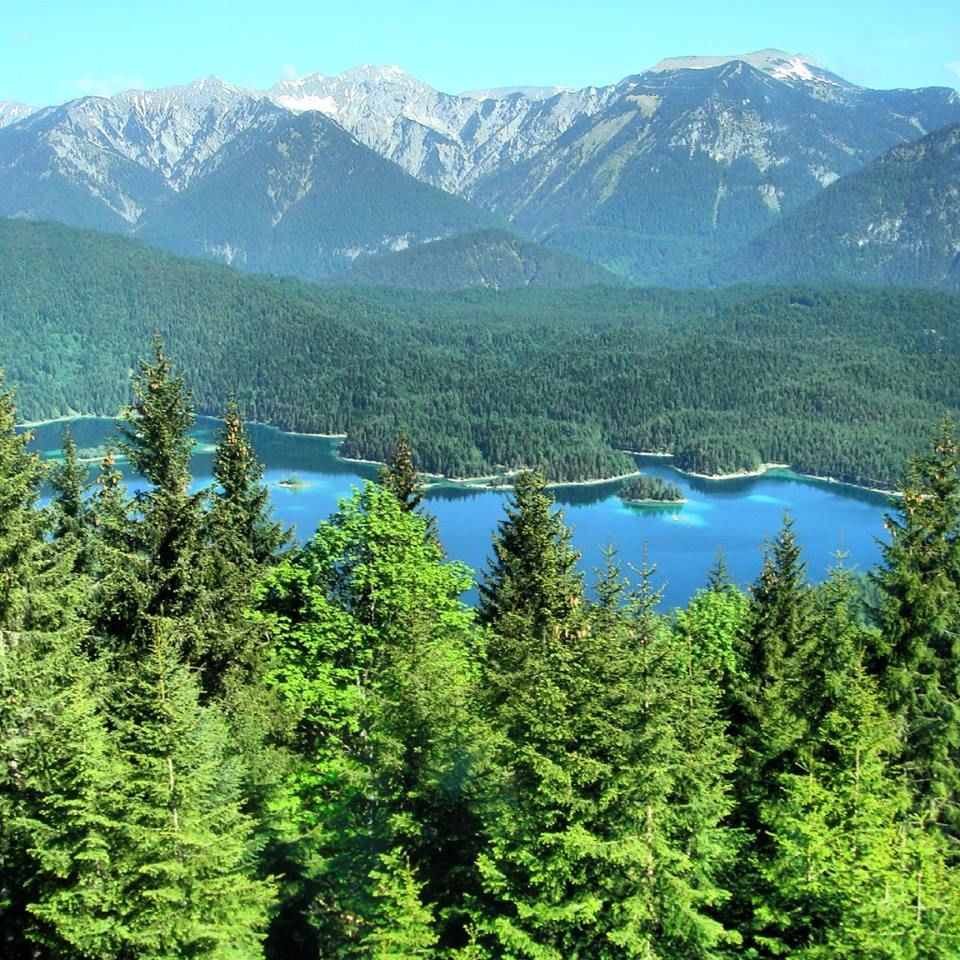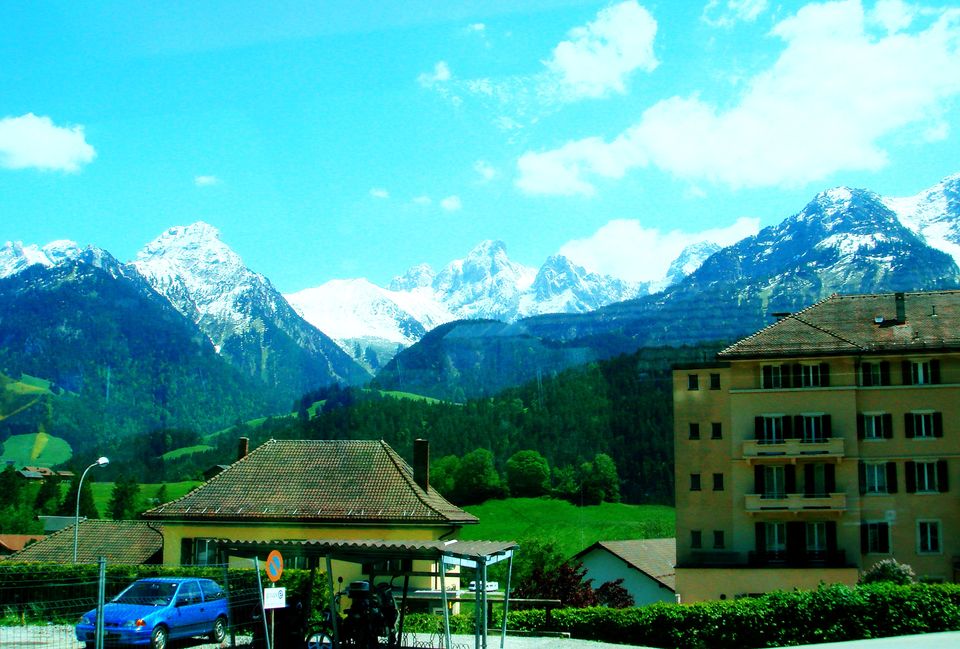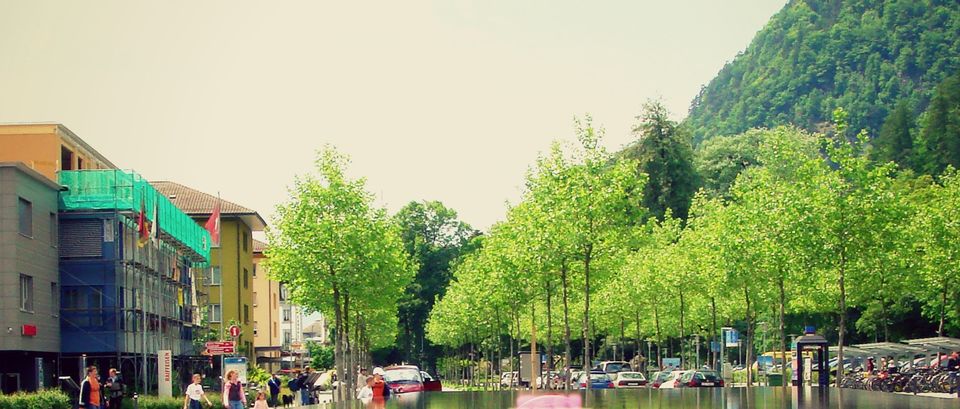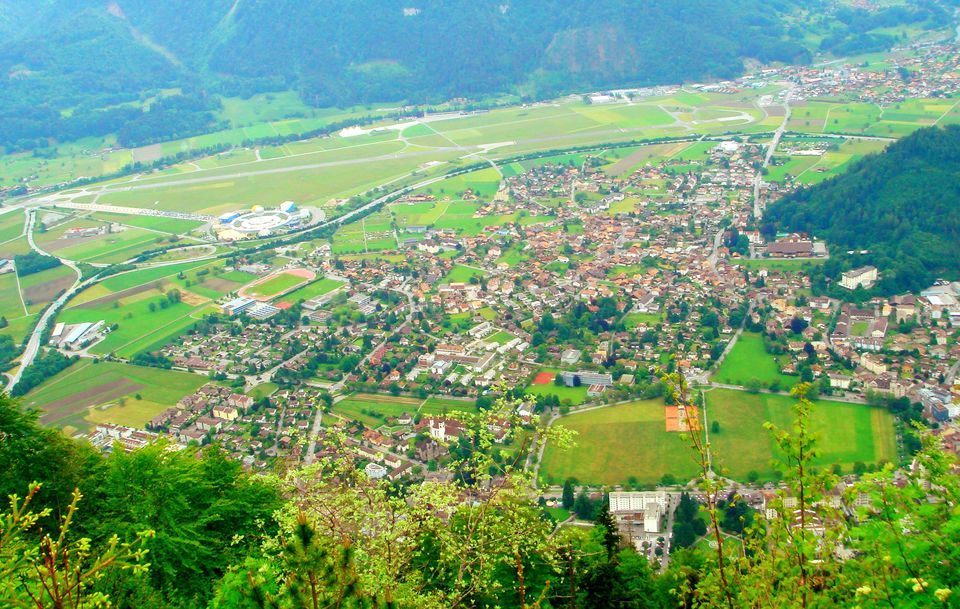 For most of the days that I spent in Interlaken, Switzerland, my eyes would wander off from time to time just to catch a glimpse of one of the many locales Bollywood's biggest blockbuster 'Dilwale Dulhaniya Le Jayenge' was shot in, so that I could go back home and brag about visiting all those places Shah Rukh Khan once set foot in and become the most popular girl in school. My mission however was only partly successful owing to the fact that every bit of this Alpine resort was breathtakingly beautiful and eerily similar at the same time, thus leaving me more baffled than ever before. Comfortably tucked between the lakes Thun and Brienz, Interlaken is a favourite when it comes to adventure-sports lovers and is equally adored by honeymooners from across the globe. The well-heeled sections of the society also have a particular affinity towards this ski resort possibly because of the great number of luxury hotels seducing them with their decadence. And for hard-core travellers, the scenery, replete with its majestic snow-capped peaks, sparkling turquoise waterbodies and towering pine trees, makes Interlaken a proud equivalent of heaven.
The gorgeous town gives you every reason to forget everything else, settle yourself on the dewy grass and appreciate the gifts of nature, especially the warm presence of the otherwise icy Jungfrau, Eiger and Monch along with the magnanimous sun shining down on you. In order to bring out the nature enthusiast hidden somewhere inside of you, there are activities like skydiving, paragliding and a lesser known but massively exciting 'zorbing' among others. Boat trips take you around aquamarine lakes, the smooth ripples calming you down while the salty air perfectly mingles with the cool and musky alpine winds. And then there are cable cars in order to transport you to newer heights and bring you closer to the imposing yet spectacular mountains. Practically everything about Interlaken is dreamy and exudes happiness, right from the Swiss cowbells adorning the wooden doors of cosy chalets and glass windows of souvenir shops to the steaming pots of luscious fondue. The pleasant aroma of chocolate wafting through the doors of the multitude of chocolatiers around Interlaken will hypnotize you and won't desert your senses until you have sampled a good amount of their indulgent confections.
For most people, love at first sight is nothing but a myth, something that exists only on celluloid. However, it takes one trip to Interlaken for your faith to be blindly instilled in the concept. There is a reason why Bollywood's King of Romance, God bless his soul, chose this place as his muse and that reason is every bit worth experiencing.
Getting there and around:

Interlaken is served by two train stations: Interlaken Ost and Interlaken West. Daily trains connect both stations to the Swiss capital Bern and most other destinations around Switzerland and you could visit the SBB website for information and tickets (www.sbb.ch/en/timetable.html) Buying a Swiss Rail pass that provides you unlimited travel across the country along with several discounts is a wonderful idea as Switzerland is an extremely tourist-friendly place. Visit www.swiss-pass.ch/en/ to buy a pass that suits your needs. Remember to validate your pass at the ticket counters before boarding trains or ask a train personnel to do it for you.
Getting around Interlaken is a piece of cake if you love walking. Alternatively, taxis are easily available and so are horse carriages for a small price (50 CHF). If you have a Swiss pass, bus rides around the city will be covered and if in case you get lost, the locals are the sweetest bunch of people and will happily help you out.
Although I was very amused by the name for some inexplicable reason, Harder Kulm is a paradise for hikers and those looking to have a grand view of the Eiger, Monch and Jungfrau as well as the town of Interlaken flanked by the lakes Thun and Brienz. 1322 meters above sea level, a 10 minute long funicular on the Harder Railway from the Interlaken Ost station gets you to Harder Kulm. There is a playground in order to keep children and even adults occupied and a restaurant that serves delicious local fare. 30 CHF should be enough to get you to and back from Interlaken's home mountain.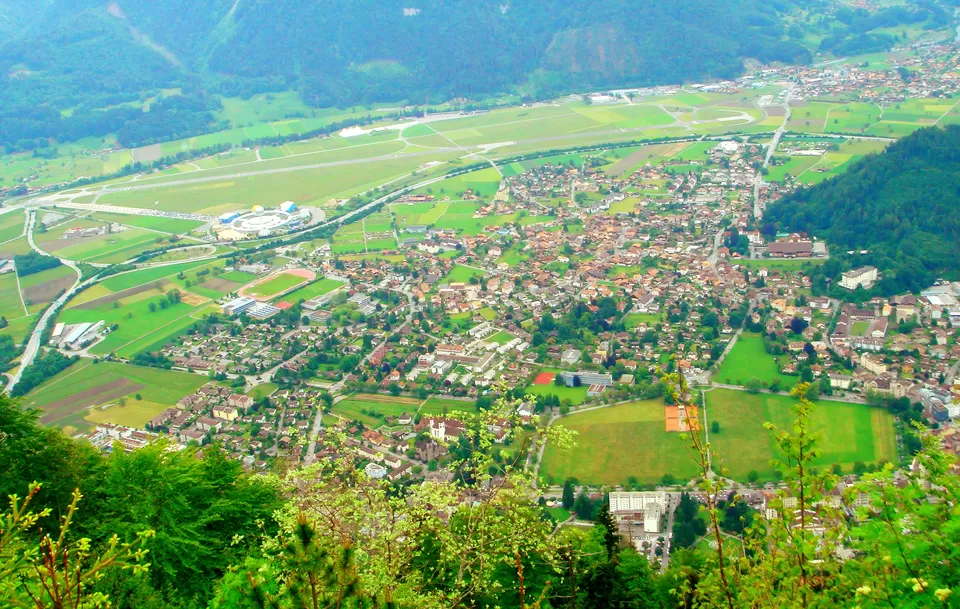 Despite the severely blinding snow, Schilthorn, situated 2970 meters above sea level attracts tourists from all over owing to the fact that one of the Bond films (On Her Majesty's Secret Service) was shot here. Another attraction is a revolving restaurant along with panoramic views of the Eiger, Monch, Jungfrau and even the Mont Blanc and Black Forest on clearer days. Remember to carry warm clothing, sunglasses and check the weather before visiting. All cable cars that take you to Schilthorn depart from the tiny town of Murren and trains connect Interlaken to the aforementioned village. Do check the SBB website (www.sbb.ch/en/timetable.html) for tickets and additional information. A Swiss Pass is recommended for unlimited rail travel and huge discounts. The official website of Schilthorn, www.schilthorn.ch/en/Welcome is also a storehouse of information.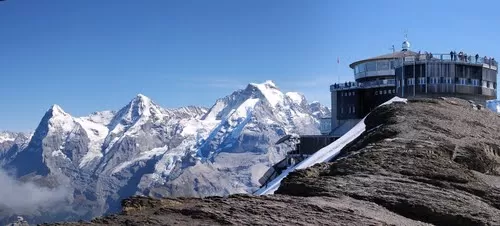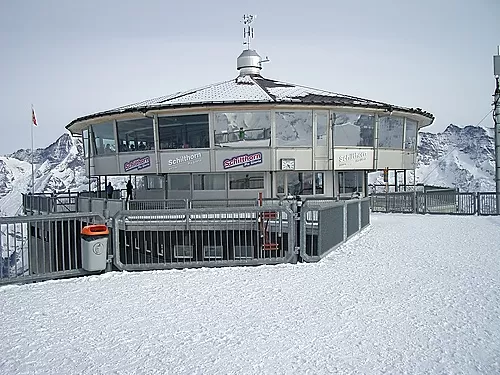 Situated in the heart of Interlaken, in a relatively quiet residential neighbourhood, Swiss Inn is a small, cosy hotel run by the most amicable couple I have ever met. The apartments are spacious and family-friendly and free WiFi is also available. You will however have to pay an extra charge for breakfast (Around 15 CHF). Veronica and her husband are always ready to help with directions and the smallest of problems that one might face and even provided us a complimentary pick up and drop at the train station. Expect to shell out anything around 300 CHF per night and go back with wonderful memories. This place is an example of Swiss hospitality at its finest. For additional information, do visit www.swiss-inn.ch/.