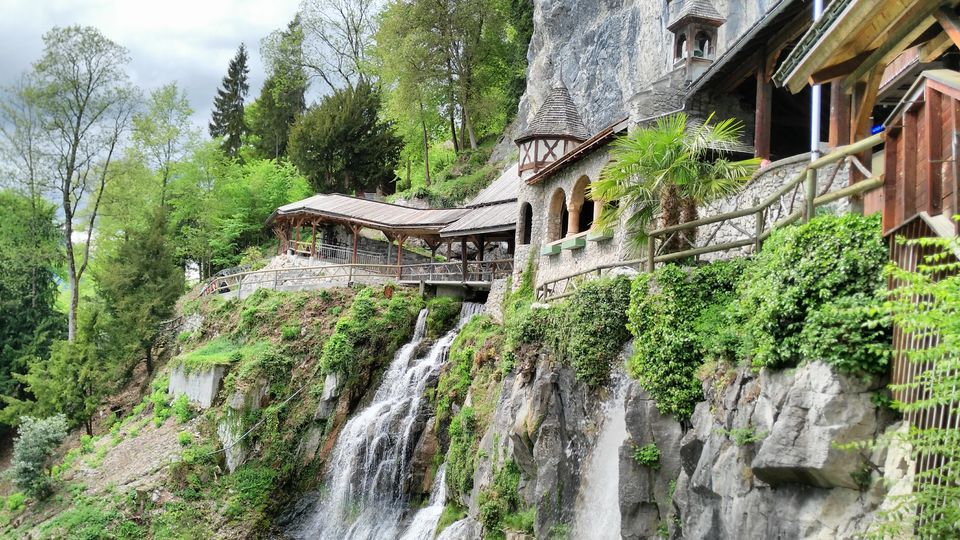 Located on the northeastern shores of Lake Thun, deep into Niederhorn Massif is St. Beatus Cave, one of the main tourist attractions near the areas of Interlaken and Thun in Switzerland. Being a marvelous work of nature, this cave attracts hundreds of tourist every year. However, the cave's popularity is mainly due to the popular folklore that gave the cave its name. According to legend, an Irish monk, St. Beatus, took refuge in this cave sometime around 100 AD. Soon he discovered that the cave was home to a fire-breathing dragon that struck fear in the hearts of the people of the valley. To save the people from the monstrous creature, St. Beatus faced the dragon and bravely fought the beast. At last, he successfully drove it away, thus bringing peace to the valley.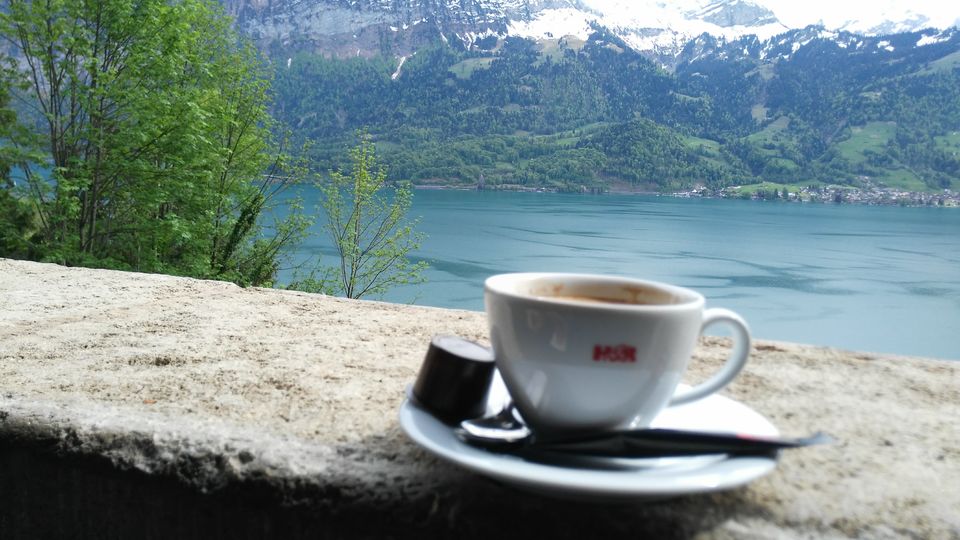 The path that leads to the cave's entrance is quite impressive. A waterfall flows from beneath the cave into Lake Thun. The climb to the top itself is quite exciting with bridges and walkways that cross the waterfall. A traditional Swiss style building serves as the entrance to the cave and the panoramic view from here is breathtaking with Lake Thun below and the massive Niederhorn in front. You can enjoy a cup of coffee or some snack at the café near the entrance while you soak in the beauty of this place.
The cave goes 800 meters inside the Alps. A well-lit passage takes you along the cave where you can see beautiful rock formations and underground lakes that are formed from the waterfall that gushes through the rocks. The highlight of the cave is the dragon head—a naturally formed rock in the shape of a dragon's head, which contributes largely to the legend of St. Beatus.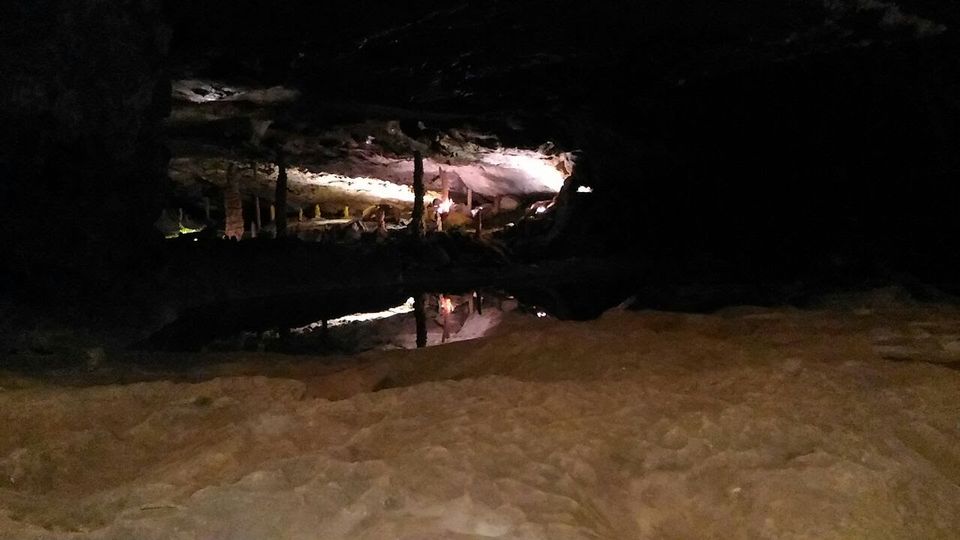 It takes about an hour to explore the entire cave. The temperature inside the cave is usually around 8 and 10 degrees Celsius and it is suggested that you carry warm clothes. A visit to St. Beatus cave should definitely be on your itinerary when you visit Switzerland. The easiest way to reach St. Beatus cave is to take bus 21 from Thun Banhof toward Interlaken OST and get down at Beatusholen.