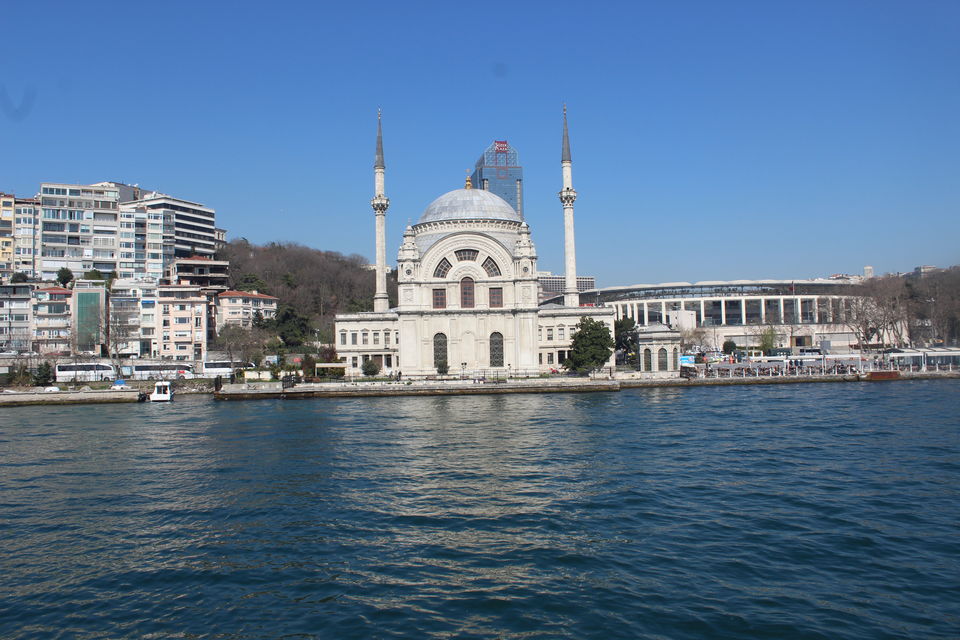 This is a spectacular city, filled with layers of history, culture, and incredible food. Being one of the biggest cities in the world, Istanbul bestrides between Europe and Asia. Although Istanbul is not the capital of Turkey now, this city has served as the ancient capital for many empires from Roman era to Ottoman era. Every nook and corner of Istanbul will have a (his)story to tell. Here are top 4 reasons why I fell in love with Istanbul.
1. Can't keep delicious food away from a foodie like me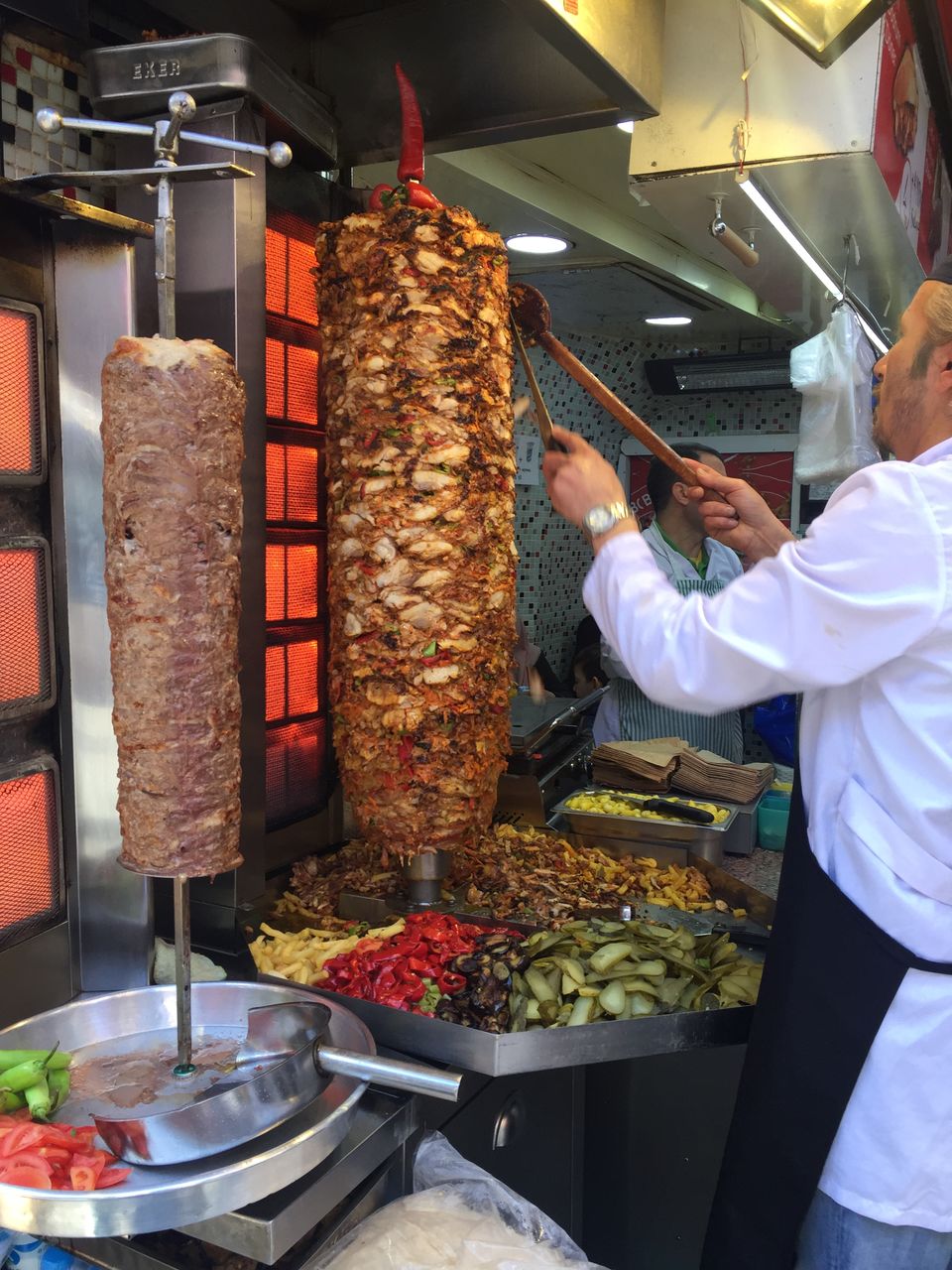 From the most delicious and mouth watering street food to culinary wonders of a Gourmet restaurant, Turkish food has always been listed amongst the world's top cuisines.
Must try:
Döner Kebab - For those who travel from the Middle East countries, they may look like the typical shawarma, but a tastier version served along with Pita bread at times.
Sheesh Kebab - Dices of meat and chicken threaded and grilled on a skewer along with vegetables
Turkish coffee - Most places in Turkey that I have tried during my travel serves excellent Turkish coffee and is one of their specialities. Bitter yet sweet and filled with flavours, this coffee is addictive and not to be missed.
Simit - Walking along the streets are always a better idea than taking a car to go out and about Istanbul for 2 reasons, one munching on Turkish bagel bread called Simit from street vendor and two traffic is almost standstill so you'll never get from point A to point B on time!
Turkish Icecream - Enjoy a delicious dessert along some action packed serving experience while shopping through the streets of Taksim
2. Being a history buff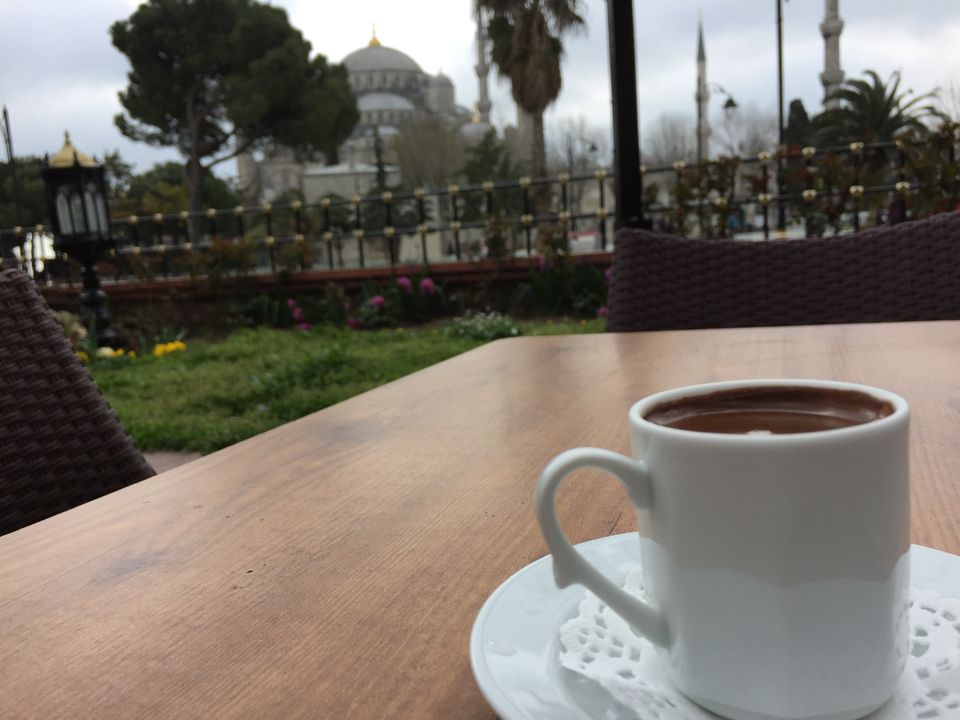 Dear all history lovers, this is an absolute heaven for you as was for me! Since 1986, Istanbul's historical peninsula has been a UNESCO World Heritage Site. Because there are so many sites to explore, I though it may be wise to list down top 5 must visit historical sites in Istanbul, which are:
Galata Tower: This tall cylidrical tower which was constructed in 1348 was the tallest for centuries. If you choose to pay and get to the top, you'll get one of the most stunning 360 degree view of the city
Hagia Sofia: Also known as Aya Sofia, this museaum was served as a Greek Orthodox cathedral and the seat of the Patriarch of Constantinople until 1453. The mosaics that indicated signs of Christianity was covered and then converted into a mosuqe for next 500 years and then as museum in 1935. Every mosaic here has a fascinating story to tell, specially the one of Empress Zoe.
Blue Mosque: Although in one look, you may wonder why this mosque was names blue mosque. Originally known as Sultan Ahmet Camii mosque, gets its nickname as Blue mosque because of the tiles (more than 20,000) adorning the interiors. Popular for being known as the only mosque with six minarets, the seventh minaret was gifted to Mecca.
Topkapi Palace: For over 600 years, Ottoman Empire ruled out of Istanbul. The Sultans lived thier life in Topkapi Palace, and you'll find remains of their Royal life here. Now a museaum, this palace displays some magnificient Islamic works of the era and is a quick glance through their Royalty. Consider good 2 hours to be spent here.
Grand Bazaar: Get your best bargain on souvieners right here! Did you know that this massive covered market was the world's first shopping mall? There are over 3,000 shops here. Ensure you pick up the best of Baklawa, Turkish coffee powder and some sweets from here.
3. The photographic view from literally anywhere
Enjoy a lively evening walk past the Taksim square through the crowded streets. Enjoy some amazing bargains on brands, Madame Tussads and fun performances by music bands on the streets here. Also a cruise through Bosphorus which is one of the world's busiest waterways and a boundary between Europe and Asia. Any selfie taken from this cruise will be insta worthy!
4. Most importantly the Turkish hospitality
This is one of the distinctive features of Turkey. To them you are God's guest, no matter which religion you come from or which country you come from. They say, if you compliment a Turk on something they have, chances are they will give it to you right then and there (not that it happened to me).