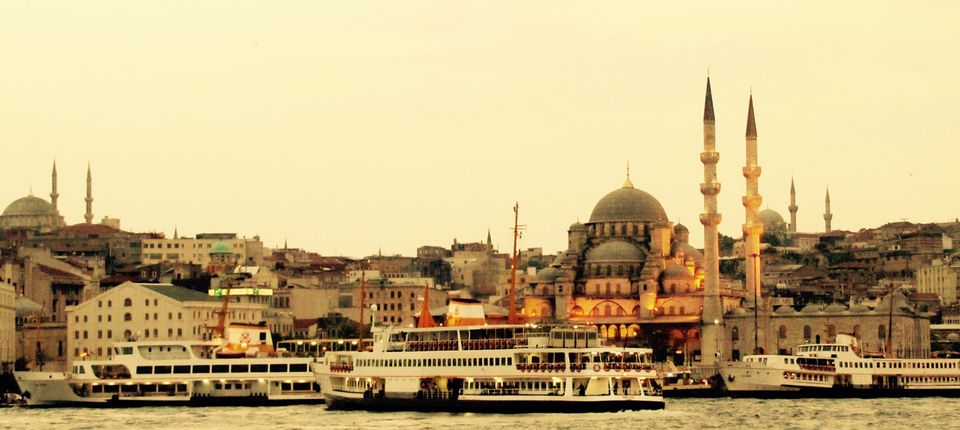 East meets West!
Istanbul is one of my favorite cities so far! Everything about this place is alluring and is beckoning me every day!
This city is an amalgam of both traditional and modern worlds.Istanbul spans two continents-Asia and Europe and the best place to experience extraordinary cultures and food. The fascinating history, the world famous bazaars, the stunning mosques and museums are all worth exploring. Earlier known as Constantinople, this city was ruled by both Byzantine and Ottoman empires, this city truly has so much to offer.
My home for three weeks was at the Asian suburb of Suadiye which hosts Istanbul's most popular boutiques, restaurants, bars and shopping malls. The best way to explore these streets is by foot.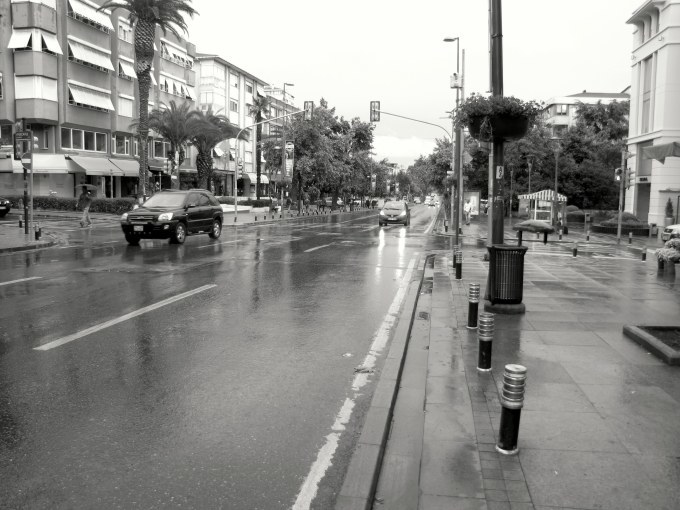 Things to do in Istanbul (In no particular order). Advice you to carry a pocket guide that helps you with routes, buses and trains.
Istanbul is knit by an extraordinary public transport system. It is well connected by Bus, metro, light metro, tram, ferry and commuter train.This has an integrated electronic ticket system and you can simply buy Istanbulkart as ticket to ease your hassles.
Visit Blue Mosque - One of the most striking monument of Istanbul is the Blue Mosque or Sultanahmet mosque. This is a stunning mosque with opulent domes and six minarets. The interior of this monument is uniquely designed with dominating blue tiles all over. Women need to have a head covering to enter the mosque and this is available at the entrance. The mosque is closed for 90 minutes five times a day for daily prayers.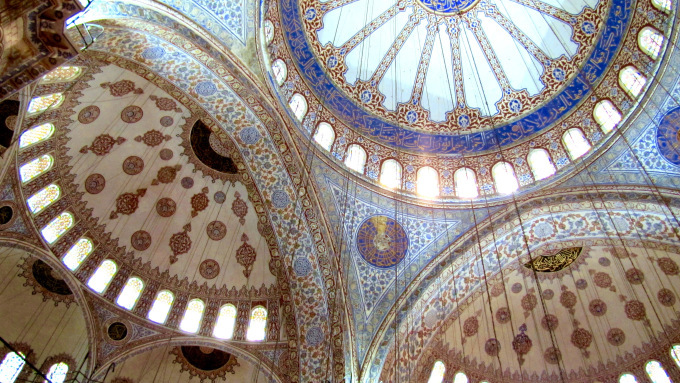 Shop at Grand Bazaar - Perfect place to test your bargaining skills. This is worlds largest and oldest covered market which spreads over 60 streets and is worth a visit. You can 'literally'shop anything here. This market is a maze and you will need an entire day here! If you haven't visited Grand Bazaar, you haven't seen Istanbul.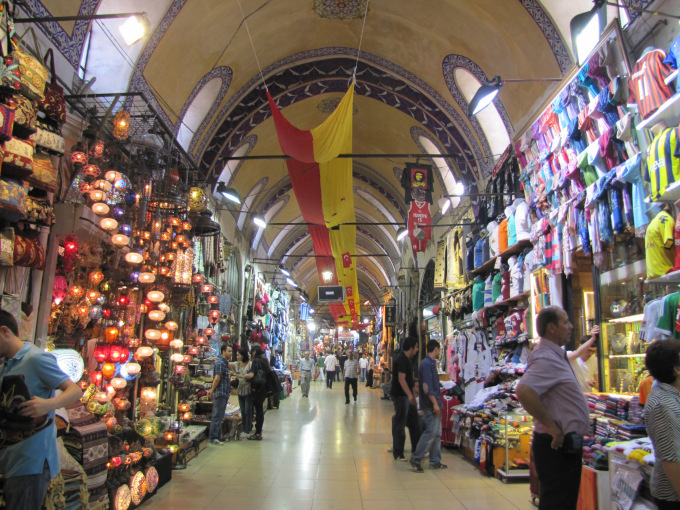 Take the Bosphorus cruise - This beautiful cruise gives you one of the best views of Istanbul skyline. Great opportunity to experience local cuisine too. Bosphorus bridge , an iconic bridge which connects Europe and Asia has a retrofit illumination at night. The ride gives you stunning view of this suspended structure. Scenic view of the ancient mansions, mosques and palaces located on the coastline of this strait make it a wonderful trip throughout.

Take a walk in Taksim square - Located at the European side, Taksim square is the heart of modern Istanbul. Being a major tourist attraction, you find many hotels and restaurants and there is so much of action here. This is the gathering place for many tours, parades and other events.
Taste Baklava - Treat your taste buds with Baklava. This is a pastry filled with nuts and honey.
Visit Dolmabahce Palace - Glamorous palace once was the administrative office of the Ottomans. Later when Turkish Republic took over, their supreme leader Ataturk resided here for a while. This palace turned museum has a great meaning to Turkish people. Ataturk breathed his last at this palace and all the clocks here were stopped at that moment.
Try Turkish coffee - Sip a cup of Turkish coffee. The unique way of preparing this is by grinding freshly ground coffee beans and mixing it with hot water and sugar.
Visit spice bazaar - The next biggest covered market after Grand Bazaar. Famous for various spices, dry fruits and dried herbs. Best place to go for herbal souvenirs. Thousands of tourists throng this place everyday.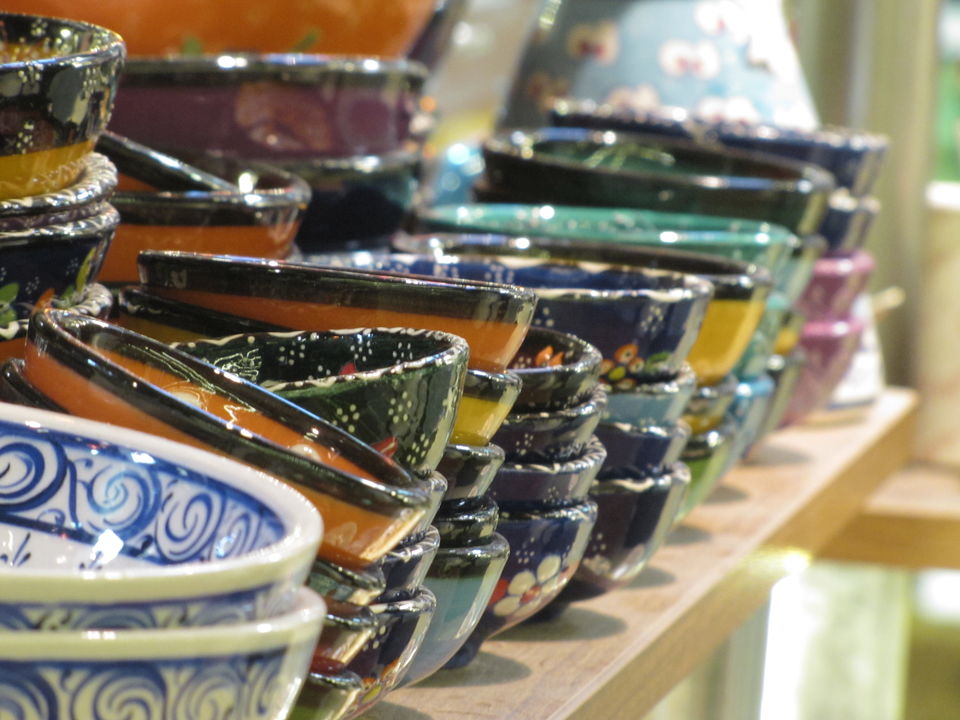 Enjoy the view from Galata tower - Top of this tower is one of the best places to have a 360 degree panoramic view of the city.
Visit Suleymaniye mosque - Though this mosque is not known to many,this is the largest and the most beautiful mosque in Istanbul. This has marvelous interiors and exteriors.You cannot miss this when you visit Istanbul.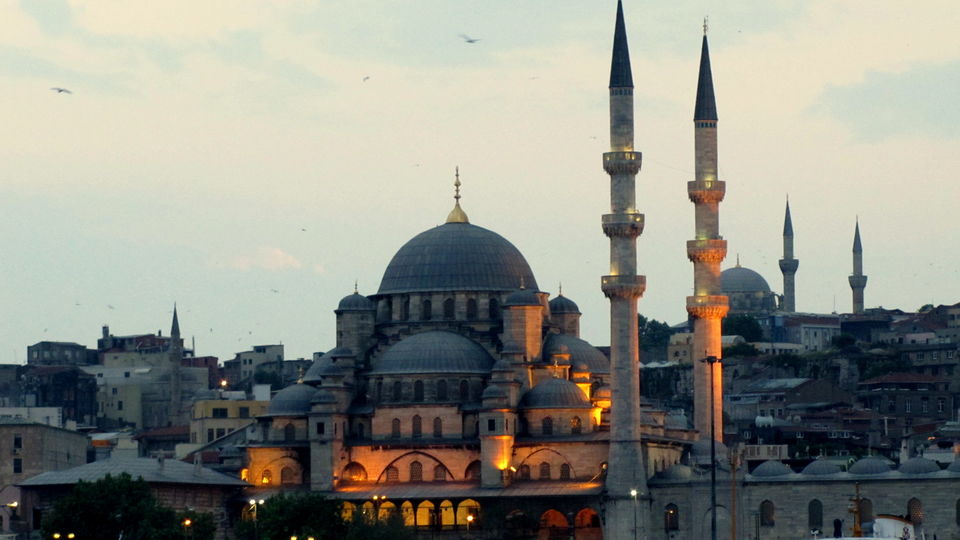 Pay a visit to Topkapi palace - Built mainly in Middle East architectural style, this is the biggest palace in Istanbul.This served as the royal residence for Ottoman Sultans and now also has an archaeological museum inside.
Plan a trip to Prince's islands - These are an archipelago on Sea of Marmara, located around 10 miles off Istanbul city. Four out of nine islands are inhabited and sea buses and ferries operate regularly. Escape to a quiet and romantic island retreat. There are no motor vehicles allowed here and the only way to tour this island is by bicycle or horse drawn carriages.Restaurants and shops are flocked by thousand of tourists during weekends in summer.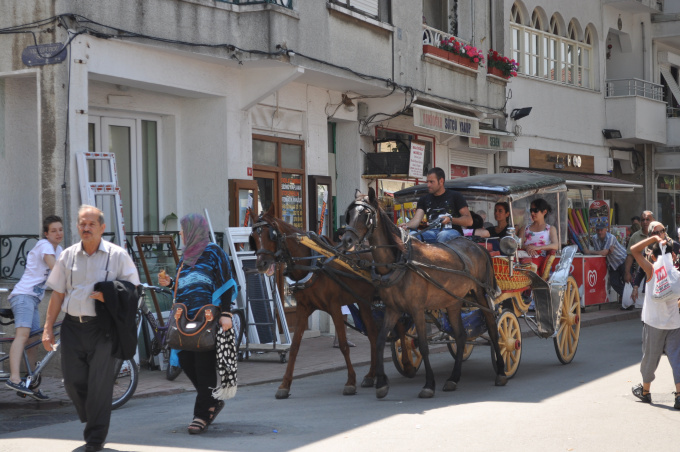 Try Hookah - Also known as Sheesha or narghile. Smoke the water pipe that have flavored tobacco.Carry one as a souvenir too.
Visit Hagia Sophia - Once a church, mosque and now a museum, Hagia Sophia is a true architectural wonder. This has two levels of construction, amazing mosaics and a magnificent dome.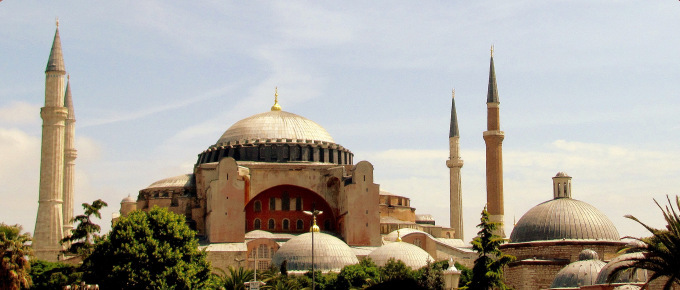 Experience Hamam - Indulge in Turkish bath or hamam -the traditional bathing way of Ottomans. This is relaxation at its best amidst mesmerizing perfume oils, scrubs, soothing music and massage. What more can you ask for!
Visit Beylerbeyi palace - Summer palace of Ottoman sultans located at the Asian side of Istanbul overlooking the Bosphorus. An ornate marble palace with pool, beautiful fountain and terrace garden.
Book a belly dancing show - Lively and energetic Turkish belly dancing performances awe you. Book a performance either at dinner and dance night shows or on a night cruise.
This is not it..There are many more attractions and places of interest to explore if you have ample time. I'm sure by now its irresistible for you to explore this wonderful city, isn't it?
This blog was originally published on 'Mark My Trail
Frequent Searches Leading To This Page:-
Turkey Holiday Package, Tour Packages Turkey, Family Tour Packages For Turkey, Holiday Packages For Turkey, Best Turkey Tour Packages, Holiday Packages To Turkey From Mumbai, Turkey Tour Packages Price