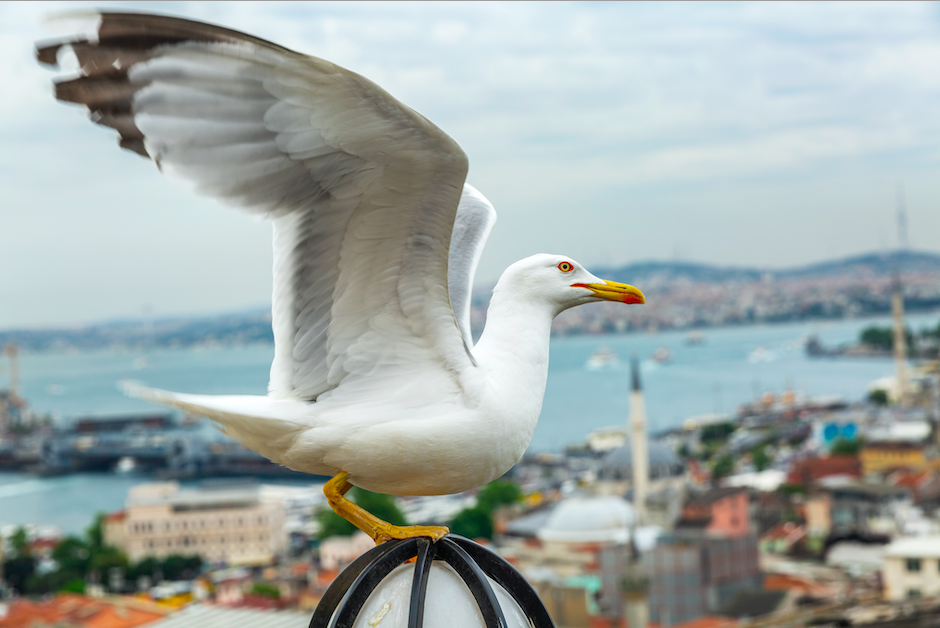 Eminonu is a perfect place to get a feel for the real Istanbul visit because it represents more than just tourism. This big transportation center provides glimpses into Istanbul spots' everyday views. Sitting on a bench and watching people go about their daily lives transports you to another world that no travel magazine could ever define.
Eminonu is part of the Fatih district, one of Istanbul's 39 official districts. Its claim the fame of being seen in three major films: Skyfall, Argo and Taken 2, since it was the heart of old Constantinople during the Byzantium era. Its strategic position, close to the Golden Horn and the Bosphorus entrance, was and continues to be important.
Merchants from all over the world sold their wares here by the 12th century, making it a crucial sea trading port. Despite the fact that the building of important landmarks such as Galata Bridge and the 19th century Sirkeci Train Station altered everyday dynamics, ordinary citizens continue to use the streets in large numbers. Visit Istanbul today to see everything Eminonu has to offer.
It is also home to a major university, Turkey's largest market, and other stores, offices, and government buildings, resulting in figures of 2 million people moving through every day.
Eat Grilled Fish in Galata
The floating boats next to Galata in Istanbul have always been a common place to eat in Eminonu. Everyone, when they visit Eminonu, is enthralled by this time-honored tradition, and pictures of the floating restaurants often appear in travel magazines. Serving balik ekmek, or fish, onions, tomatoes, and lettuce in bread, is an inexpensive, tasty, and popular Istanbul street food choice.
Watch the Mesmerizing Dervish Show
During your Istanbul trip, you definitely should see a whirling dervish show. Followers of the Sufi sect of Islam, they circle non-stop in order to be one with God. Since they perform every day at 7 p.m. for 60 minutes, the Hodjapasha cultural center often sells out of tickets in Istanbul well in advance. Rhythm of the Dance and White Rose are two other shows that blend traditional village dances, Ottoman harem shows, and contemporary choreography.
Take a Ferry Ride
Eminonu is a ferry port that locals and visitors use to fly to other spots in Istanbul, such as Besiktas, Ortakoy, and other small villages. On weekends, the locals flock to the Princes' Islands, a group of small landmasses off the coast of Asia. Discover old Ottoman mansions on traffic-free streets, some of which will sell for millions of pounds. Another common activity is to purchase a cheap ferry ticket for a Bosphorus cruise and ride along the river to see landmarks such as castles and old Yali mansions.
Next to the mosques in Istanbul, you can find many bazaars. One of them is the 17th century Egyptian Spice Bazaar, where you can buy souvenirs and practice bartering. All is wowed by the ceiling's beautiful and vibrant architecture. While it was once part of the Yeni Mosque complex, it now stands proudly as a separate tourist attraction. Spice and herb aromas pervade the air on a daily basis. Turkish delight, chocolate, and kitchen condiments are among the other items for sale, and they make a special gift for loved ones back home.
Prepare to get lost in Turkey's largest and oldest covered market, the Grand Bazaar, but that's part of the fun. Thousands of shops sell souvenirs such as Turkish carpets, coffee, trinkets, lamps, and ceramics inside a vast labyrinth of narrow passageways. Remember to have a bargain on prices, though! You can find cheap and beautiful items in this gorgeous bazaar in Eminonu
A 15-minute walk from Rustem Pasha is an ideal alternative. The Suleymaniye Mosque, built in the 16th century, is located on Istanbul's third hill, one of seven that the city was built around. Its massive scale dominates the landscape as another colonial place of worship, and credit for this architectural masterpiece goes to Mimar Sinan once again. The interior's use of natural light emphasizes the inherent décor, making this a must-see destination.
https://www.iamistanbul.com/things-to-do-in-eminonu-sultanahmet