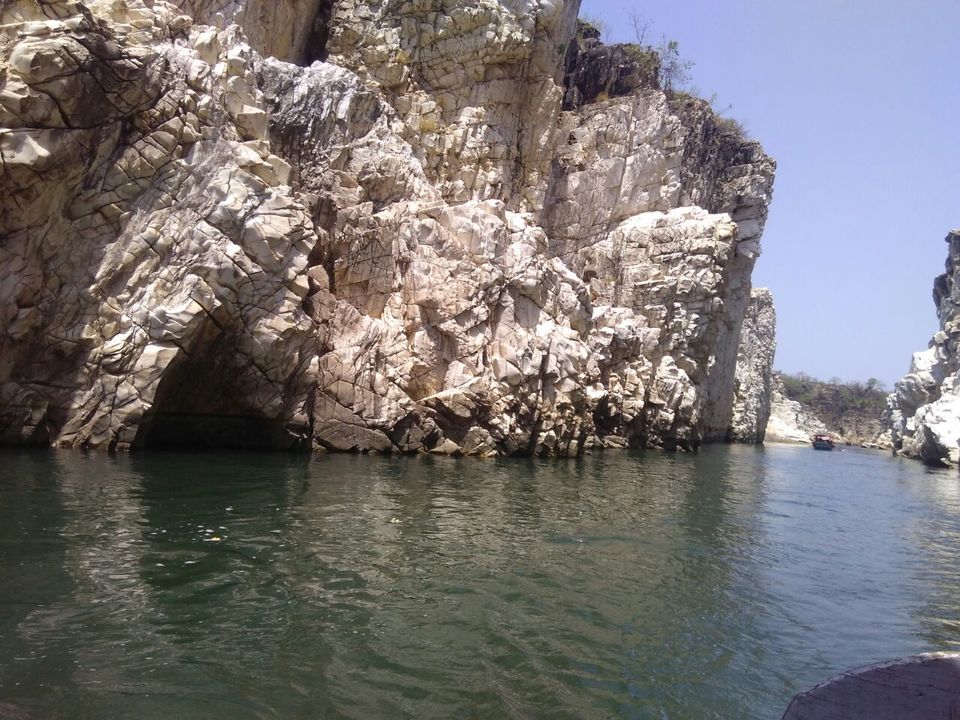 Hi,
During my Jabalpur trip, I along with my friends, made it a point to go for Nauka Vihar or boating trip at Bhedaghat. The place is swarmed with all kinds of people and even when it burns to step your feet on the stony stairways leading to the boating arena, you will be amazed looking at the beauty of the place. The motive behind the visit to this place is to beat the heat with a dip in the river while others come to enjoy the boat ride on the Narmada river. If you come with a family, you may be required to pay Rupees 1000-2000 for an hour long ride or you may also choose to opt for a ride on a shared basis which will cost you somewhere around 500-600 Rupees. What caught my eyes was the beautiful rock hills that stood strong and protective. The water lapping sound just resounds every now and then to me. It was breathtaking. Interestingly, you can also have your portrait made by an artist, Purushottam. During our chat, we got to know that he loved sketching and displayed his art by drawing a lady who was selling "kakris".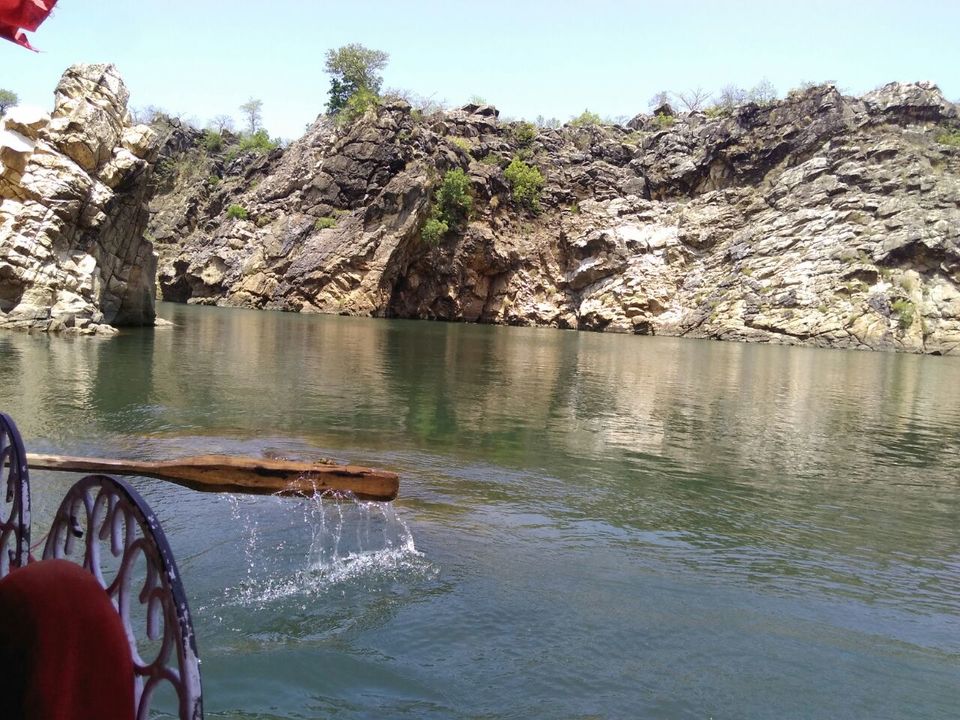 You can visit this place on your way to Dhuandhar Falls at Bhedaghat. 
You can also visit the Maa Tripur Sundari temple which is on the way to Bhedaghat. This temple sees the gathering of hundreds of devotees every day. 
If you feel hungry, you can have lunch in the roadside dhaba's, which you will find in abundance. 
It was my second week at Jabalpur and I was becoming restless. This time, we decided to visit Kachnar City for its famous Shiva Temple. The statue of Shiva stands at the height of 78th ft and it has become the most sought after tourist location in Jabalpur. The statue lies in the center of a park and people who visit the place have a good time to relax and chat. Beneath the statue, an underground cave housing the replicas of the famous shivalingams across the country has been created. All arrangements have been made to keep the place clean.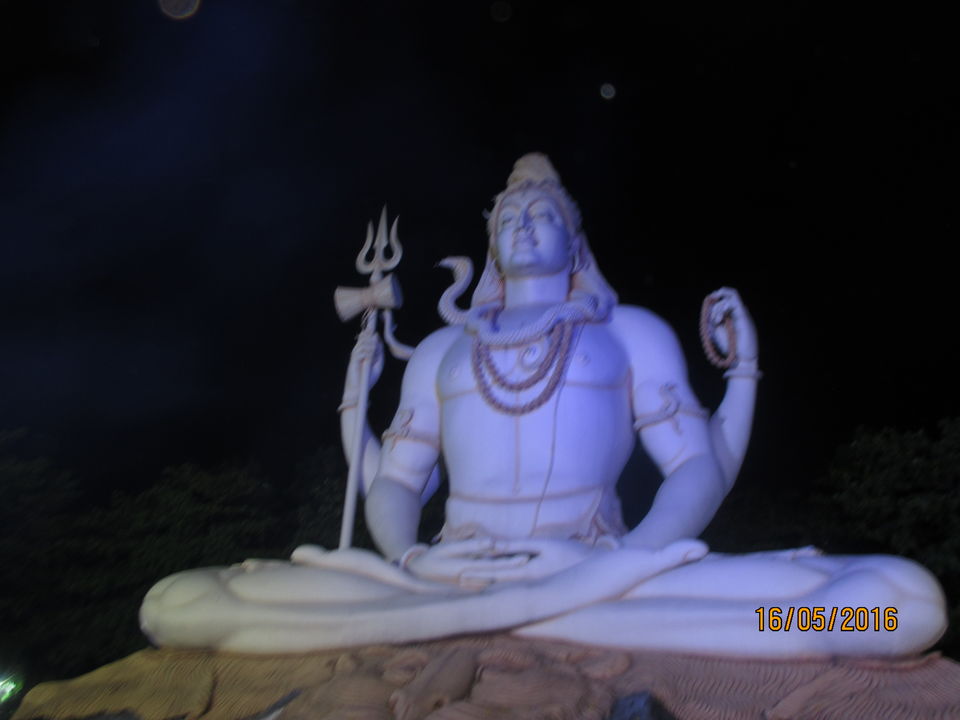 During the daytime, it is very hot and so we visited the temple during the evening. It was worth the visit, not that I am a religious soul, but to visit places which are new and beautiful always gives you positive vibes and a good feeling. 
Transportation is not a problem. There are autos and off course, OLA jindabaad. During summers in Jabalpur, never forget to carry an umbrella and a bottle of water. Also, you can chew cucumber slices and kakris which are sold at every corners. Same for the fruit juice stalls too. The heat cannot kill the spirit inside you, so do not stay indoors when you are in a strange land. Why listen to stories when you can write your own. Live it.