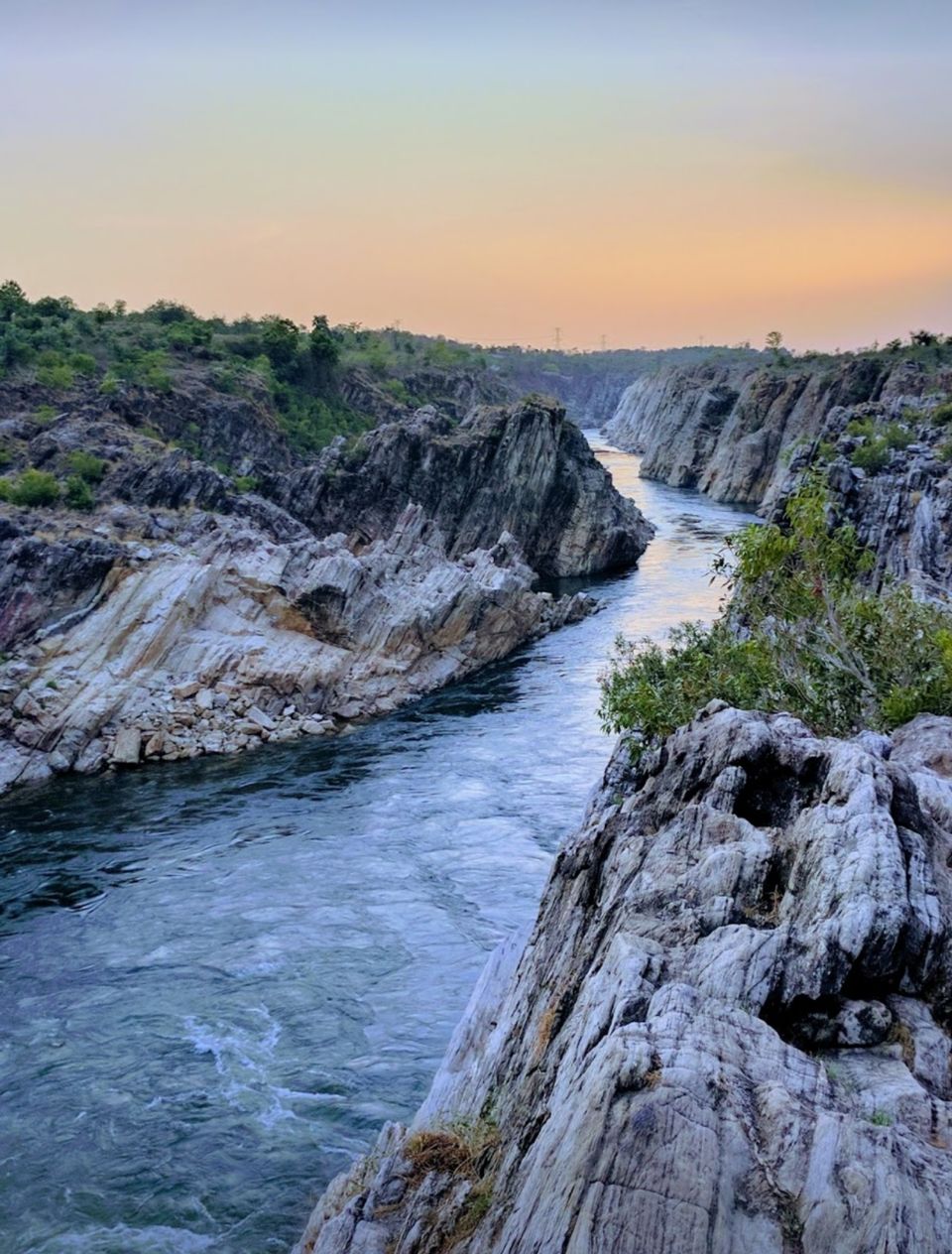 Bhedaghat is located in Madhya Pradesh. Its well known for its splendid waterfalls and famous for its striking marble rocks which are 100 feet high and located on either sides of the river Narmada. River Narmada is a beauty at Bhedaghat, River flows gently through these lofty marble rocks and a little distance away, the water becomes roiled as it plunges in a mighty waterfall famous as Dhuandhar.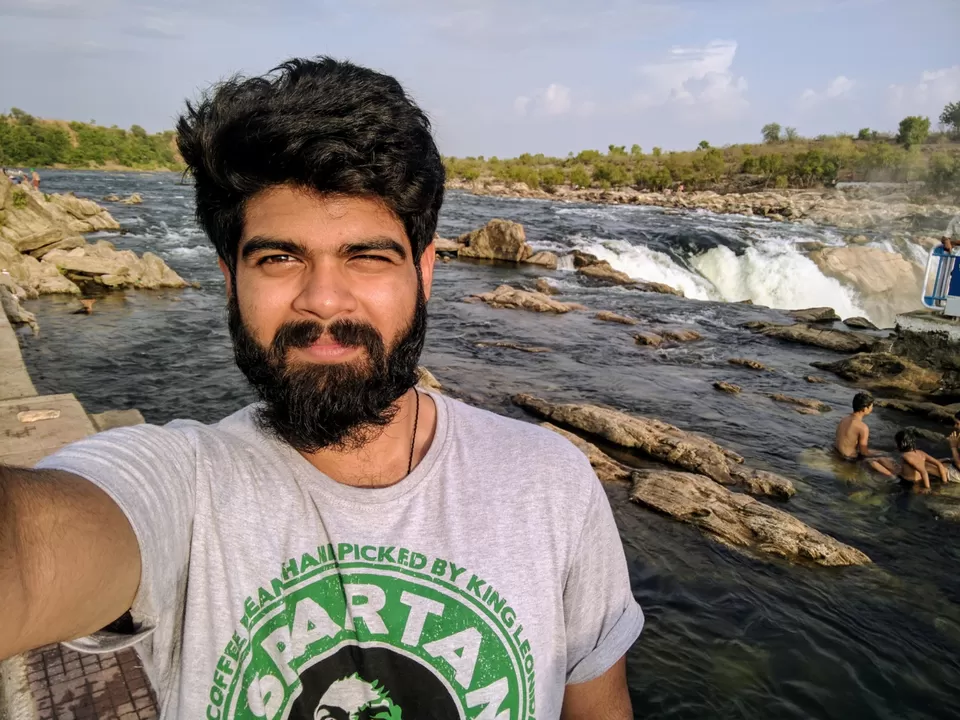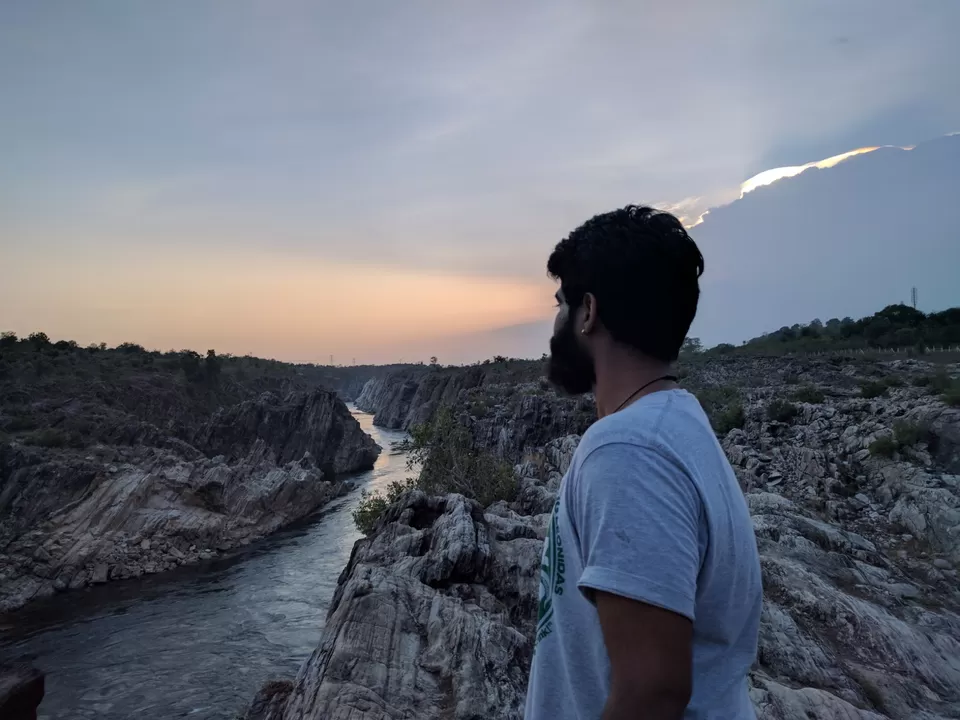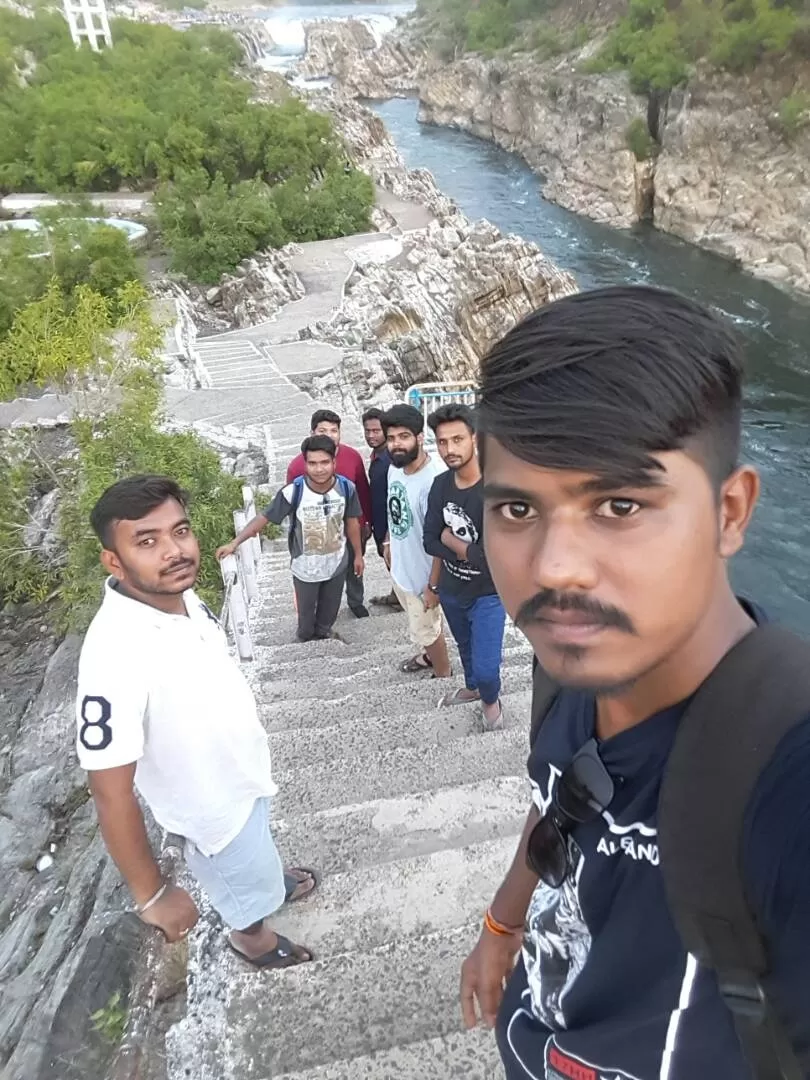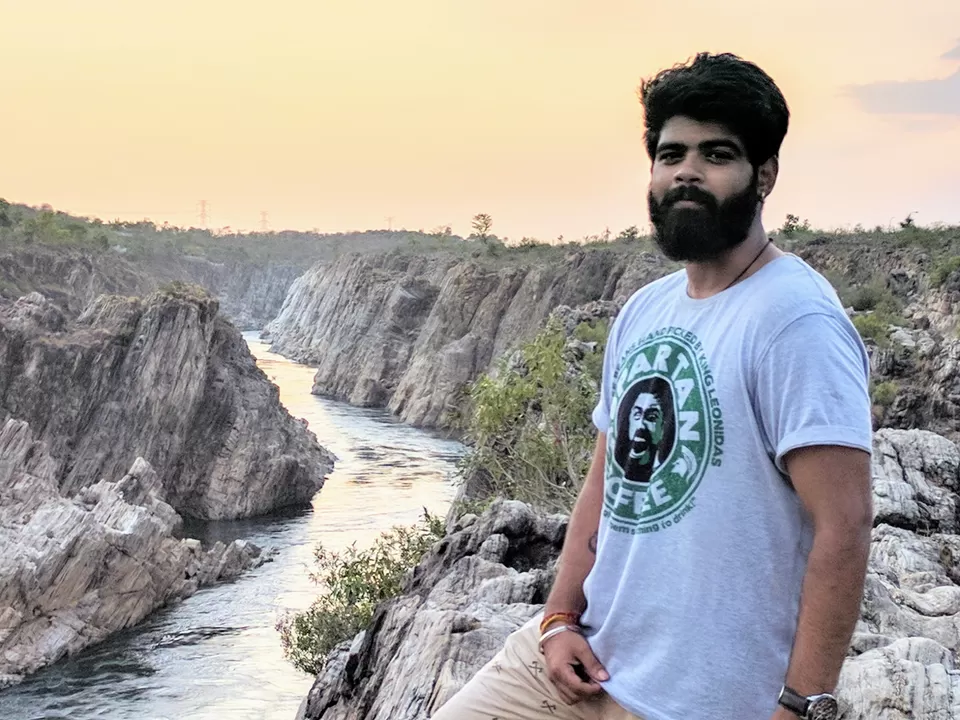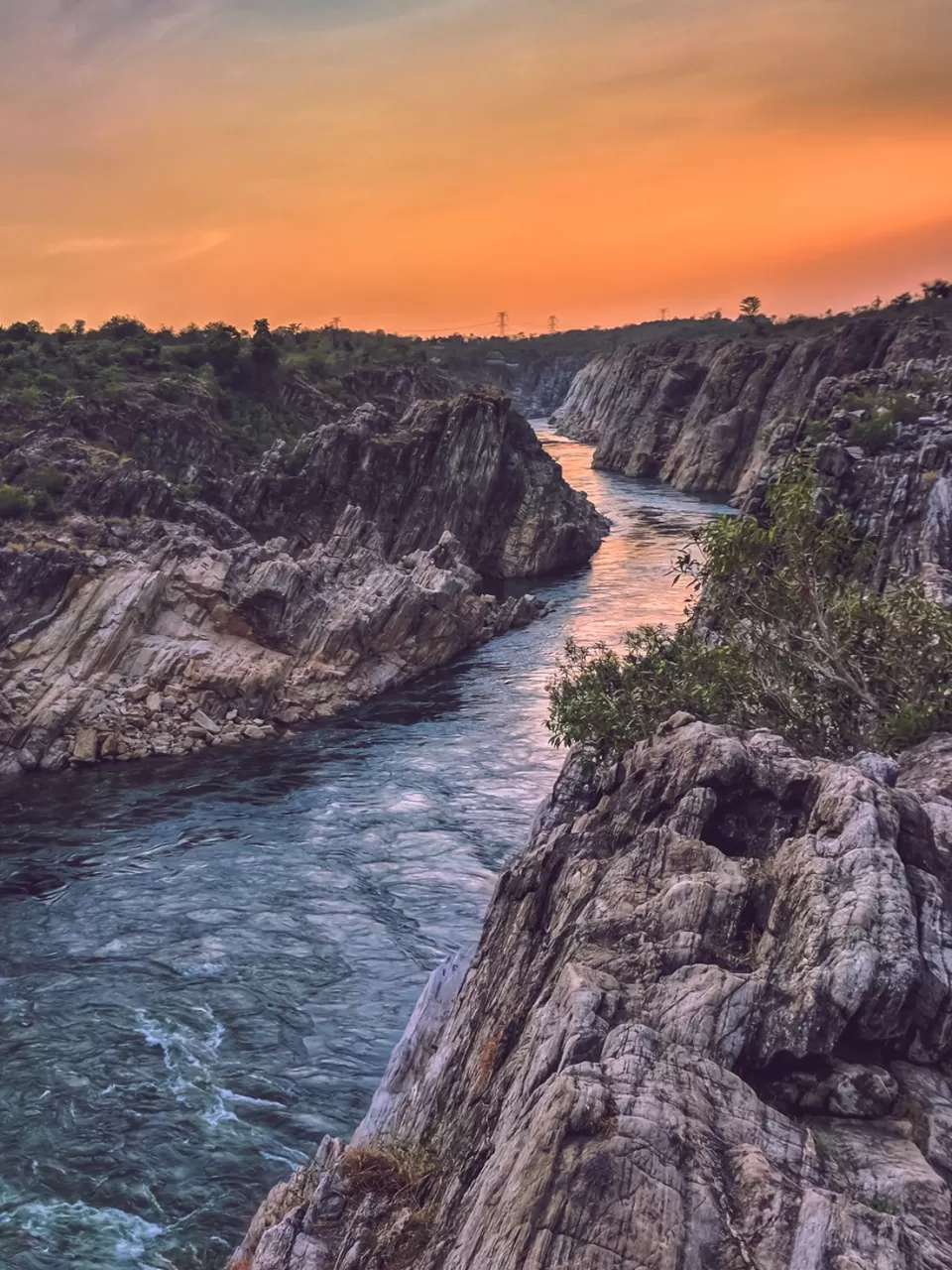 I was in Jabalpur for a Marriage ceremony. The function was over in a day and I had few more hours left to explore the city. After wandering in city for a while I planned a trip to 'Bhedaghat', I have heard about this place a lot since my childhood. And so the trip was on !
How to reach -
The nearest station and airport is in Jabalpur. Bhedaghat is just 25 kms away from Jabalpur. You can either book a cab, which would cost you 1700 rs(min).
Or you can ask from the autowalas, they will charge you 800-1000 rs. It takes almost 45-60 minutes to reach there.
After reaching, there's a long walk through the local market. Here you will find several sancks corners, the local arts, marble sculptures etc. And at the end you can hear the mighty river Narmada playing with the rocks. Its spread over an area of more than 3 kms.
After walking for a few more minutes you will get a view of river Narmada falling down from a height with such a force that it creates foggy kind of water and there comes the name 'dhuandhar'.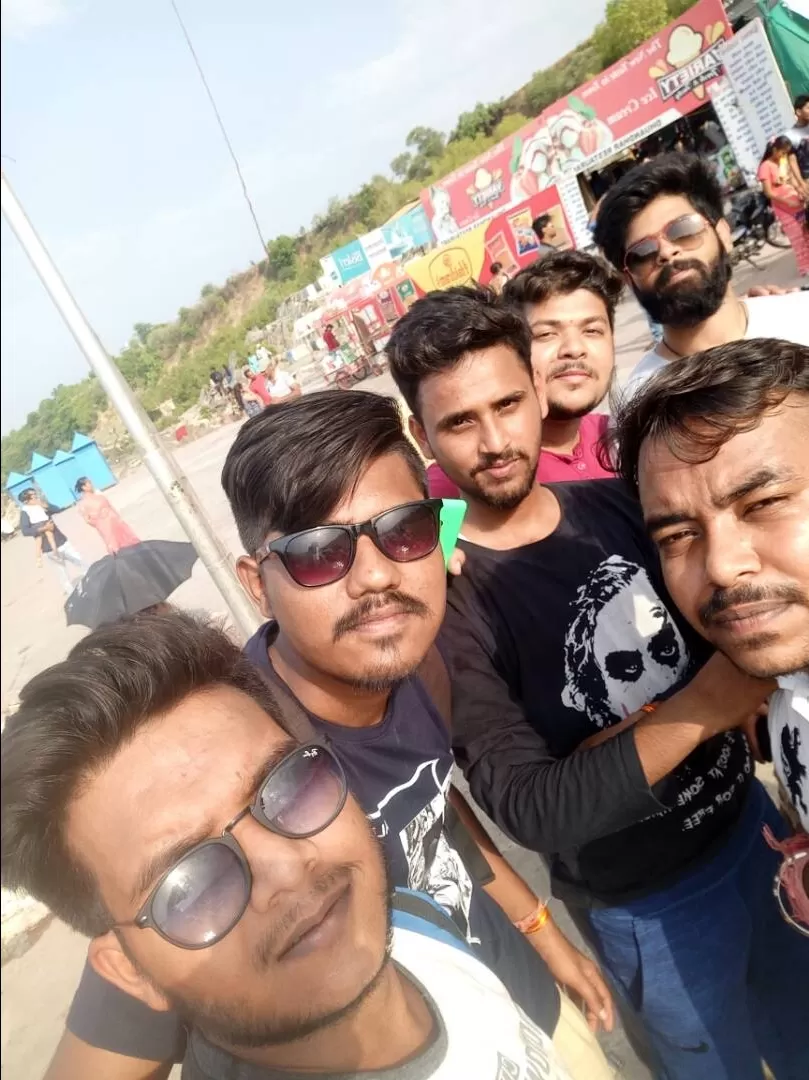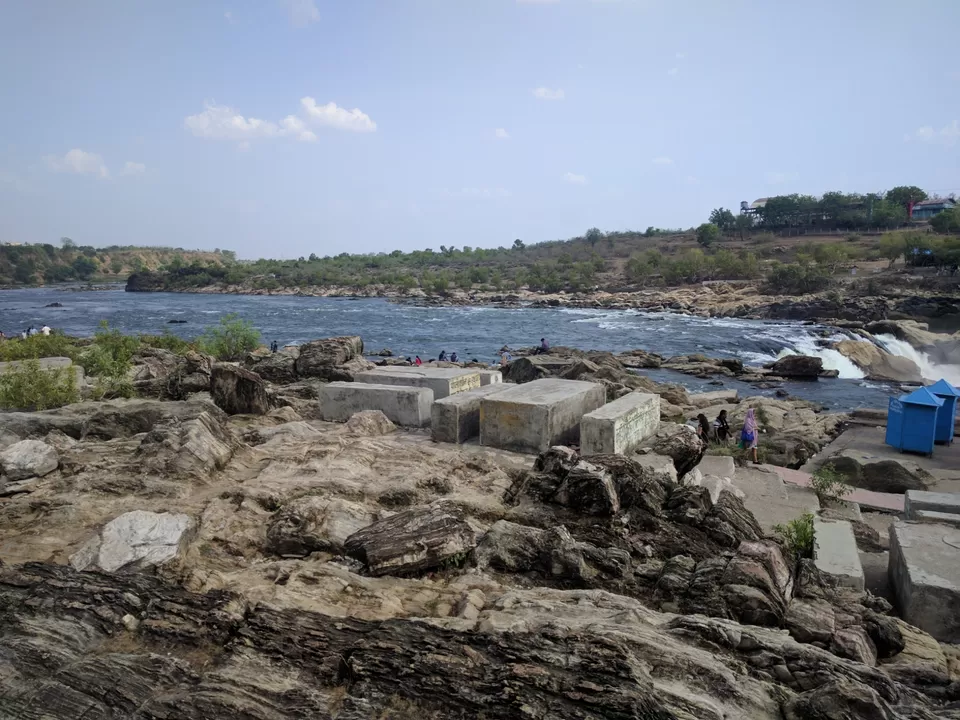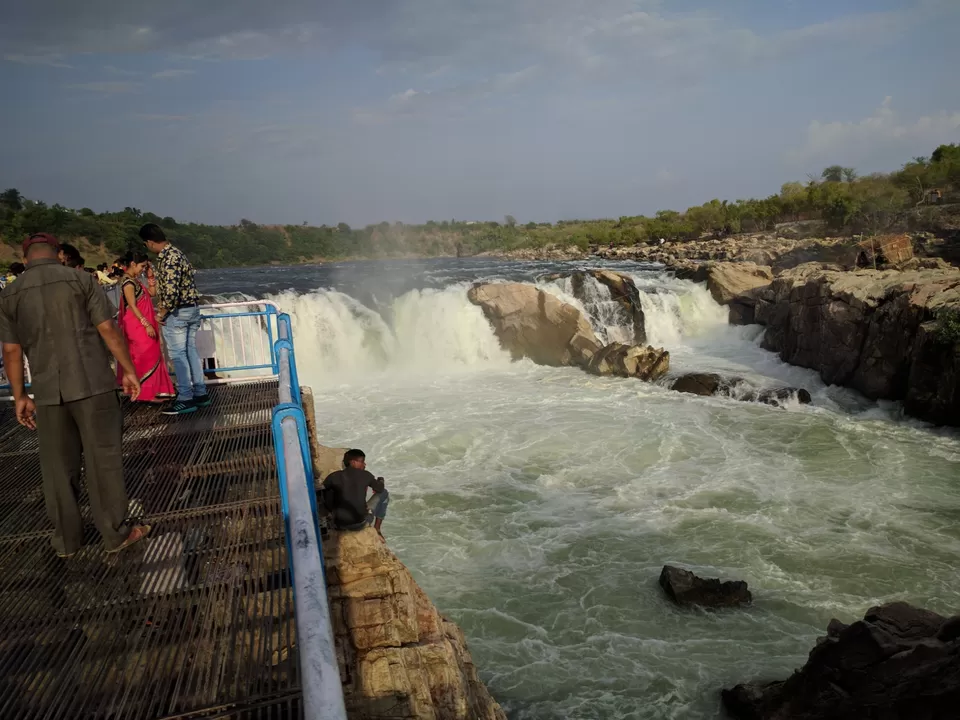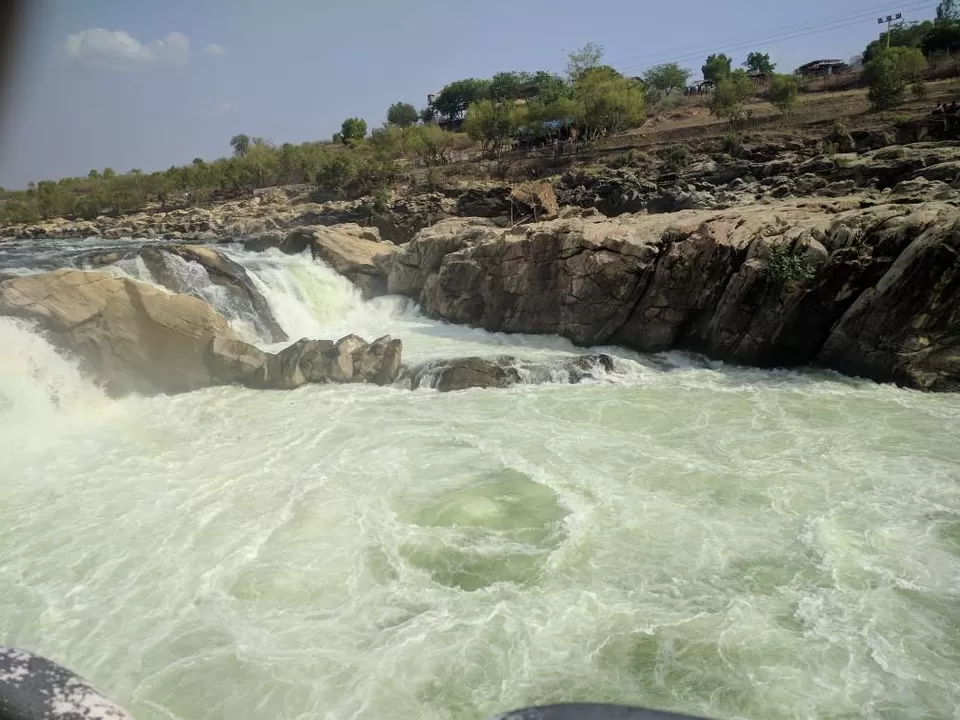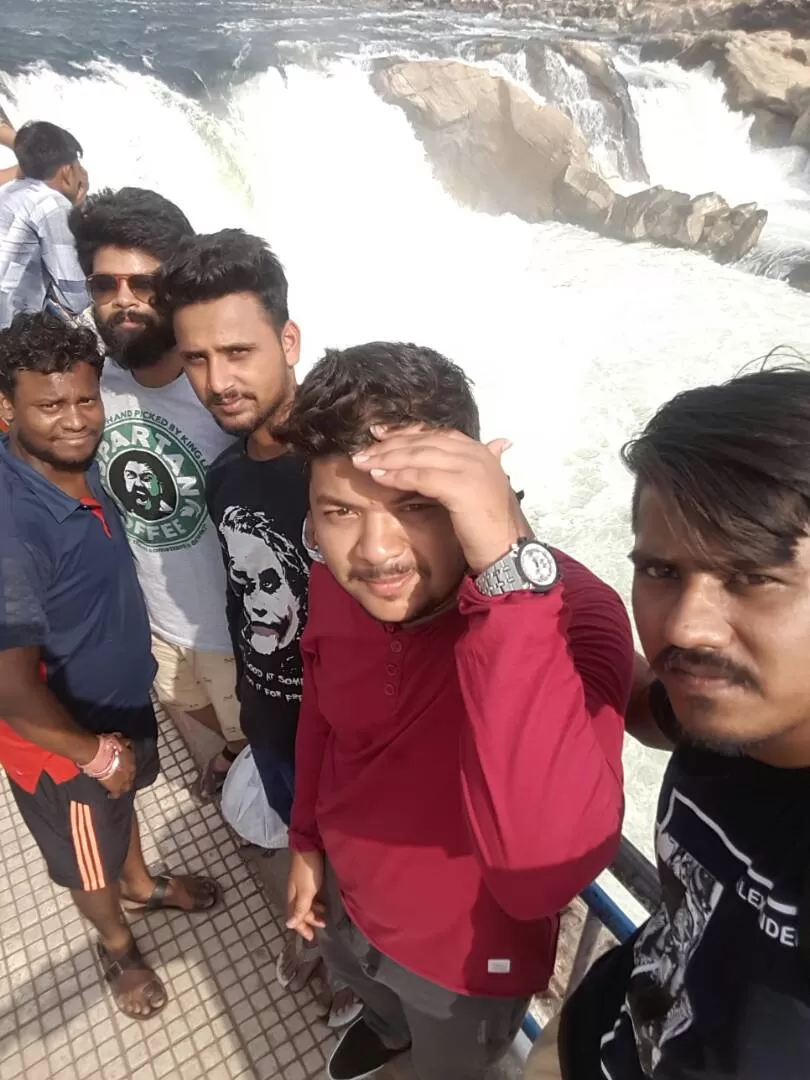 They say dipping in holy river Narmada makes a person pure, cleanses all the sins. A holy dip is all it takes. You will find lots of people jumping in the river, taking holy bath. So, *bang* and I was in there, Feeling the holy water flowing through my body.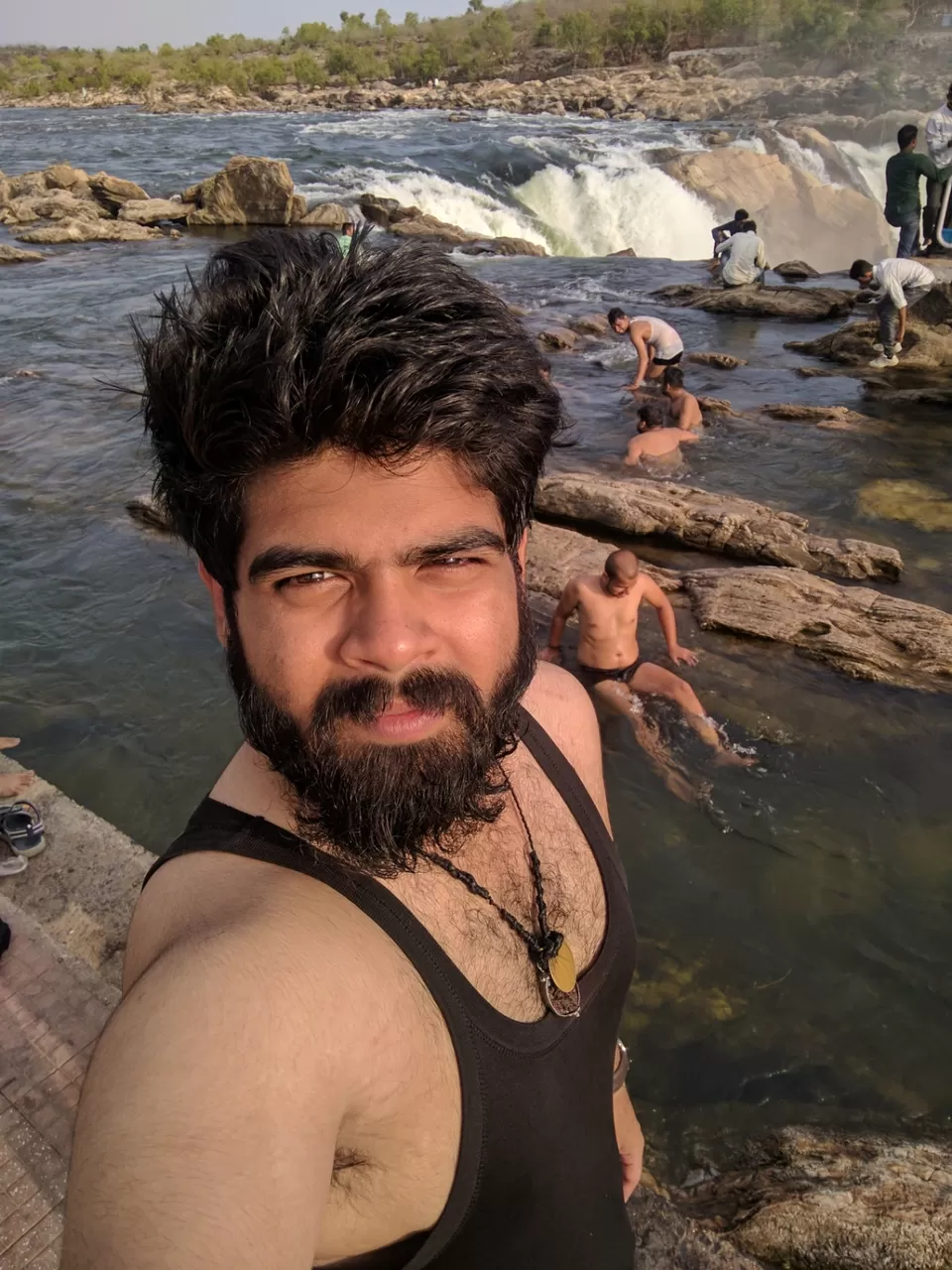 Best time to visit -
Its best to visit Bhedaghat​ in summers, pre monsoon or after august. You can do boat ride between the massive marble rocks. Boat services are closed during monsoon.
Overall, it was an amazing experience. The beauty and calmness will surely attract you. All the nature seekers pack your bags and head straight to Bhedaghat.