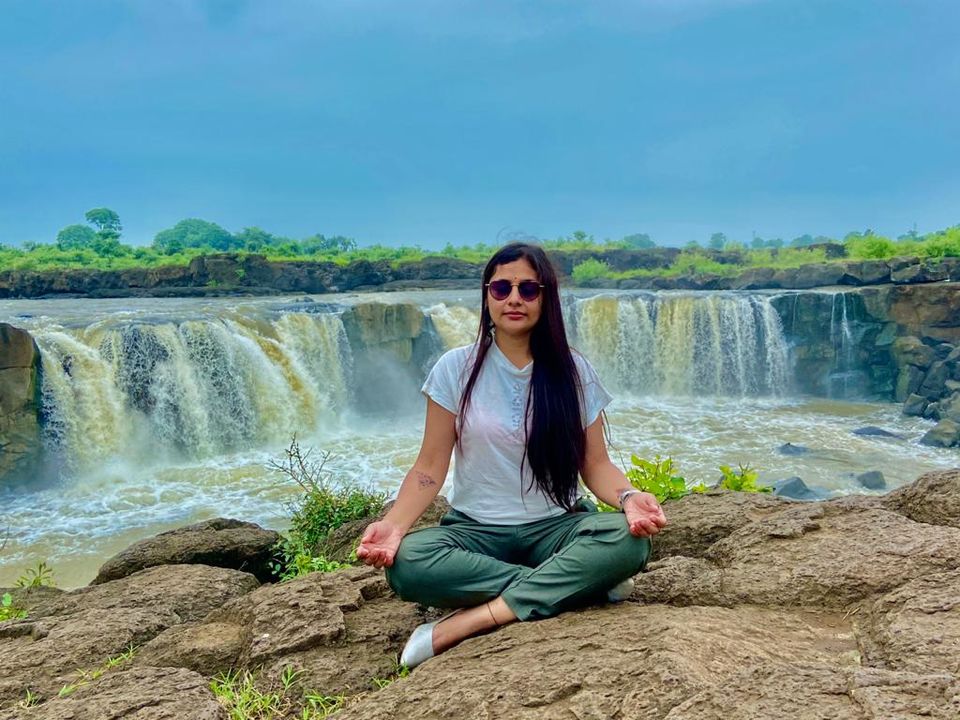 Life is unpredictable and equally so is yours truly's planning. Just like my all-other trips, my trip to Jabalpur also happened out of nowhere. One day while lounging in the balcony, scrolling through my Insta timeline I came across a pretty glorious picture of dhuandhar falls in Jabalpur. The picture captivated my mind and during the next two hours I was engrossed in making plans to visit Jabalpur.
Although I prefer air travel but it being the season of monsoon, I decided to drive down to my planned destination.
I reached Bhopal just when the last rays of the evening sun were kissing goodbye to the land of Bhopal. I drove straight to and checked into my pre-booked hotel and decided to call it a day as tomorrow onwards was going to be the beginning of my Jabalpur adventure.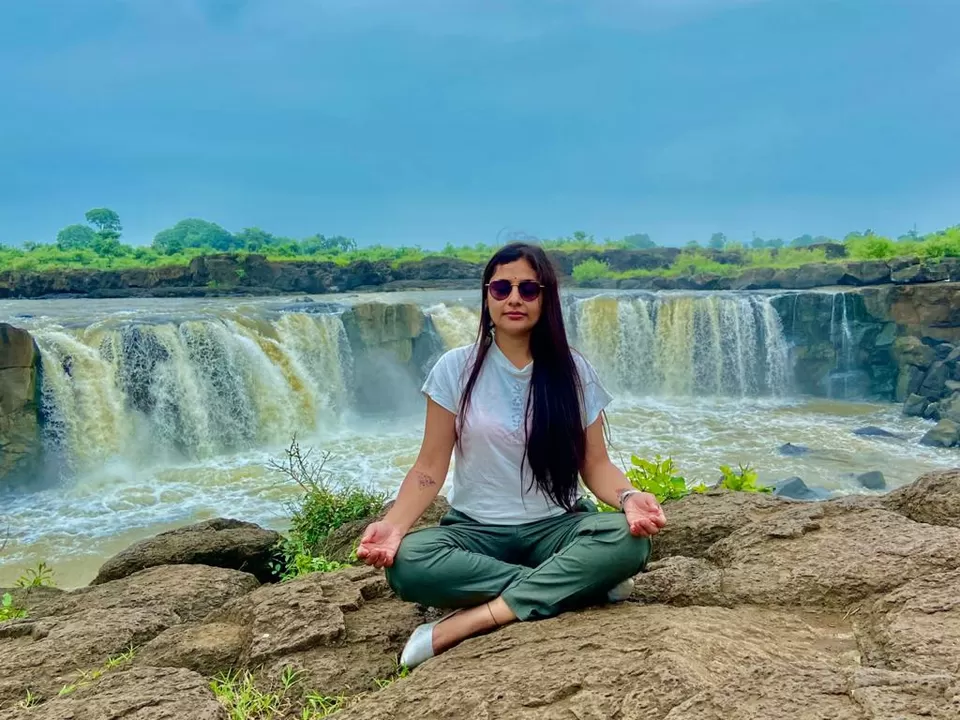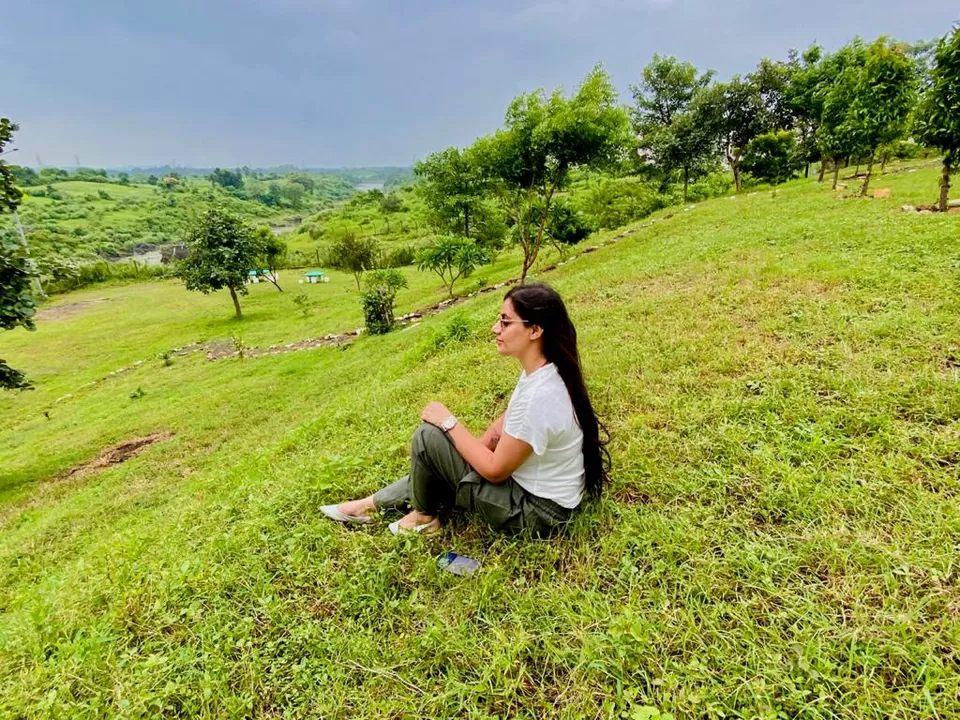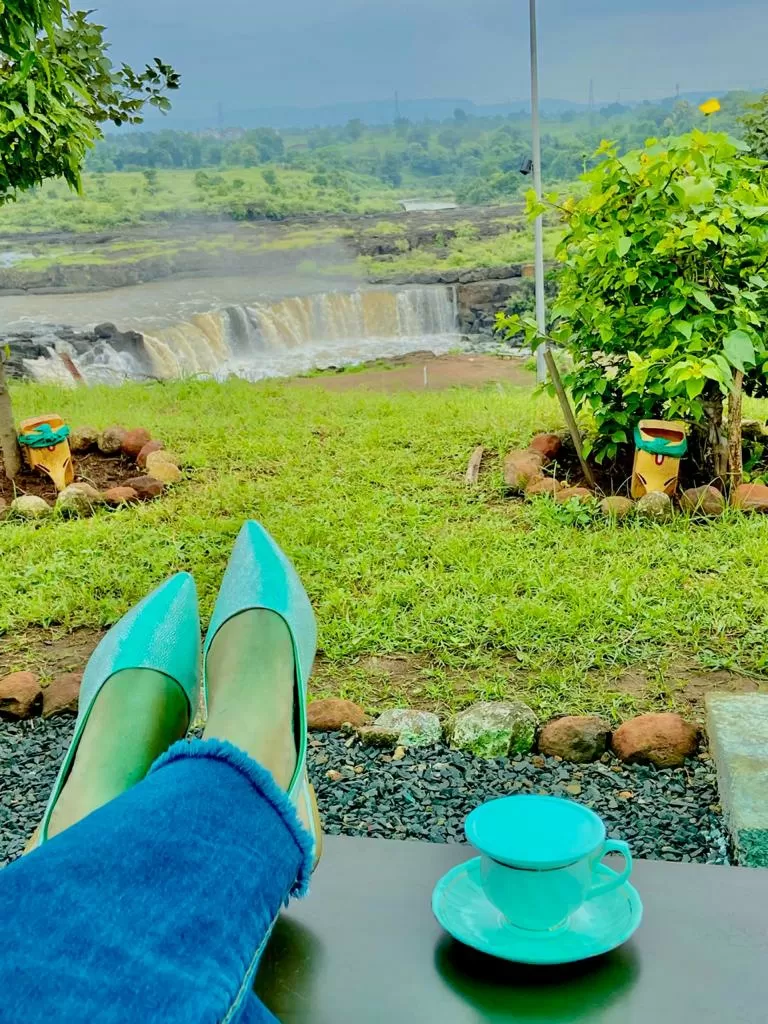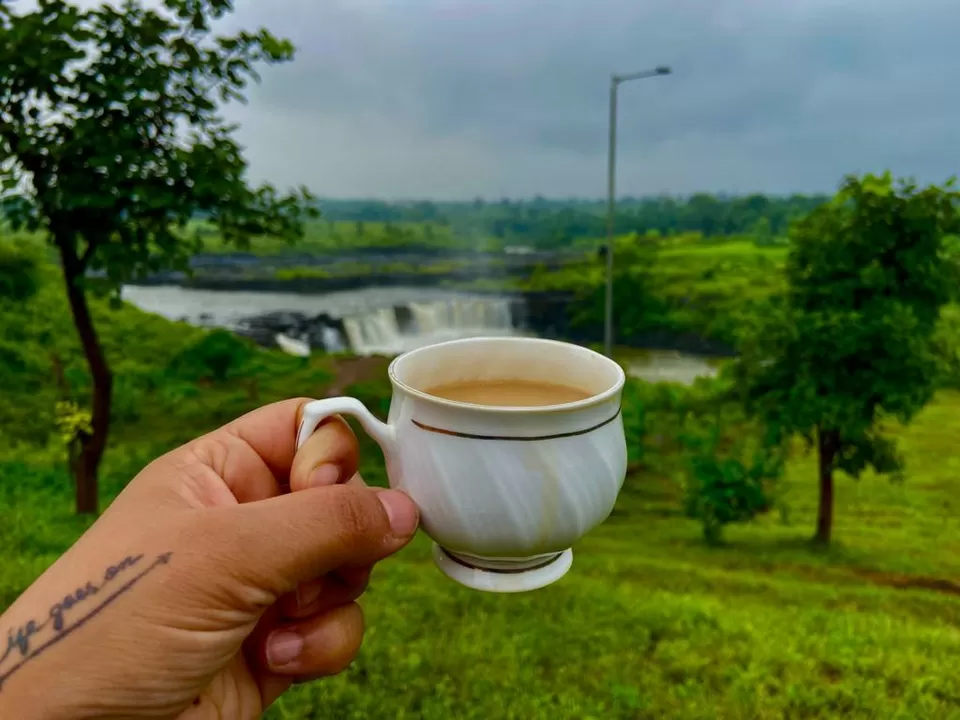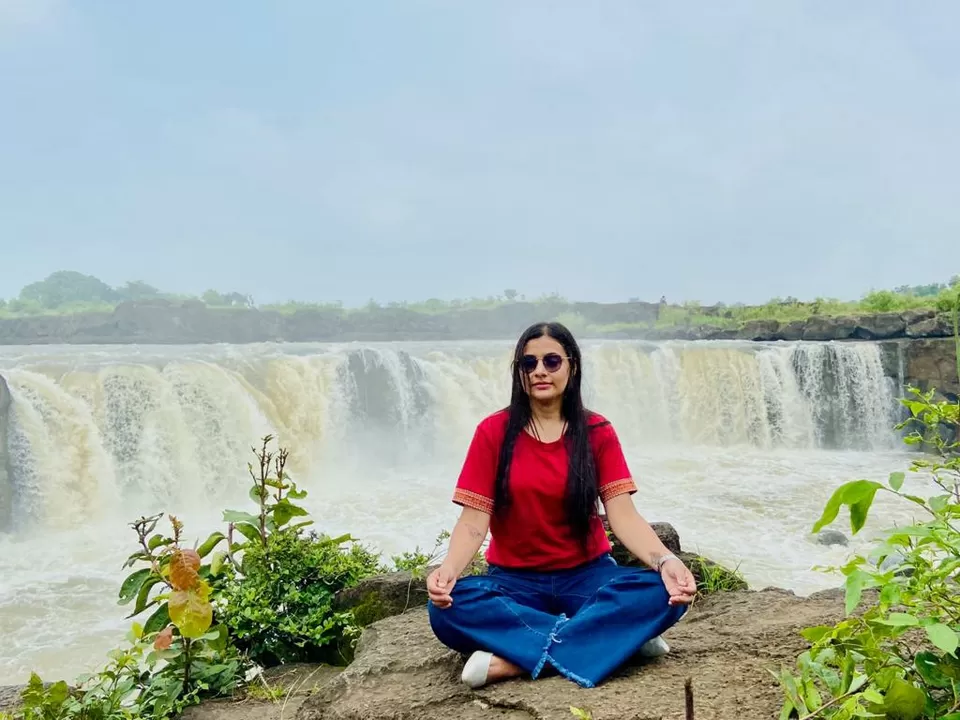 Although my plan was to visit the famous dhuandhar falls, I decided to keep the major attraction on hold and explore the lesser heard places in Jabalpur. I walked out into the market to have a quick breakfast of Poha and jalebi. I have always found the routine of having your meals in local markets quite enriching as not only do you get to taste the local delicacies, but you also get to interact with the locals and get information which you cannot find on any travel portal. The shop owner where I had my breakfast was quite chatty and helped me make a list of places to visit during my Jabalpur sojourn.
Bhadbhada falls
Based on the info received from the local shopkeepers I decided to make a trip to the lesser known bhadbhada falls. Located 12 km from my hotel I decided to drive to Bhadbhada falls. As my car rolled towards my destination, I found myself lost in the heavenly greenery all around me. How I wish that the journey could have lasted longer. Within 20 minutes, I was near my destination. After parking my car, I walked towards the sound of water which grew louder with every step.
The view was simply magnificent. Bhadbhada falls is like a little model of heaven on earth. The waterfall may not be very high or very vast but what it lacked in size, it made up in the fact that it is still in very pristine condition with no evidence of human tampering. The small waterfall dropped into a sort of lake which is surrounded on all sides by rocks. These rocks made for a perfect place for a poet to sit down, lose all connections with the materialistic world and compose Wordsworth Esque poetry.
I spent the next few hours merely sitting, meditating, and soaking in that heavenly view.
After spending a lot of time, I realised that it was too late for me to visit any other place and spend ample amount of quality time there. Hence, I decided to explore the local delicacies and markets before retiring to my room and plan my next days itinerary.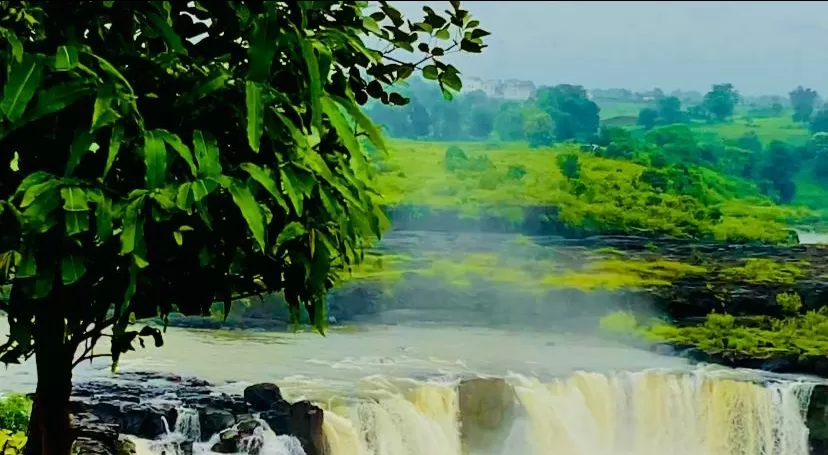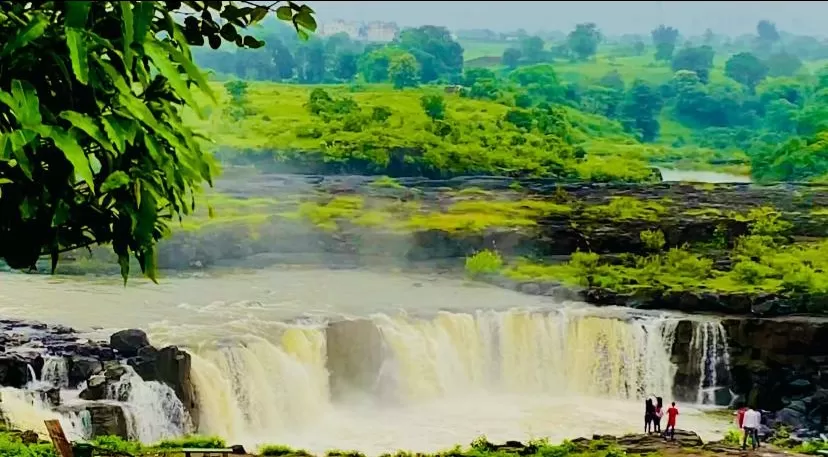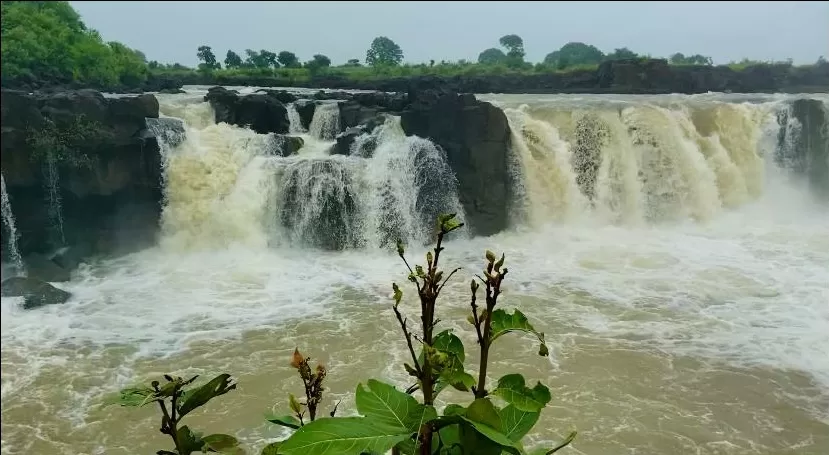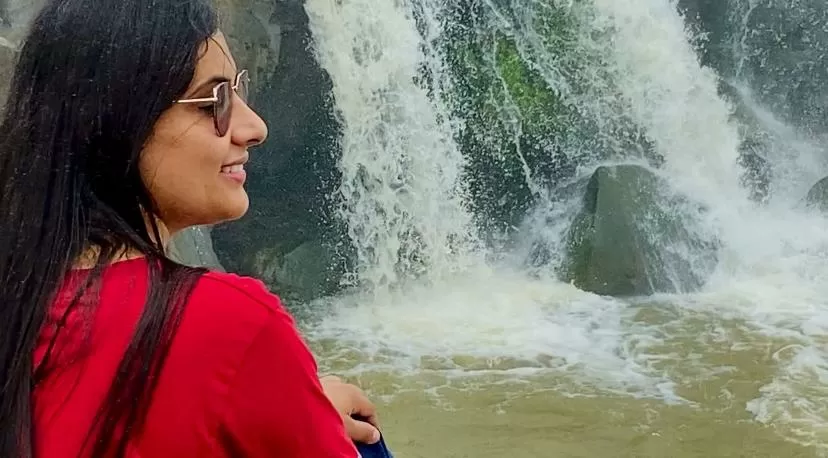 I woke up a bit late as I was a bit extra tired with all the driving in past few days. As I rang up the reception ordering my morning cappuccino and toasts for a light breakfast, I drew open the curtains and was greeted by the portrait of rain drops on the windowpanes. It was raining heavily and as advised by the hotel staff earlier, it was not an ideal weather to visit Dhuandhar Falls. Not to be undone by the mischief of weather gods, I decided to change my plans and after some light thinking while munching on my crispy toasts, I decided to visit the least exciting place (as per my own bias) in my schedule.
Bargi Dam
After waiting for the rain to slow down a bit in vain, I went to my car and buckled up for the next destination on my Jabalpur bucket list, the Bargi Dam. It was almost an hour long drive as I drove towards the place where River Narmada completely consumes River Bargi.
I have seen Dams before, so my expectations were not really high, but the Bargi Dam trumped my expectations. Standing tall and wide, the dam looked like a behemoth monster with his mouth salivating rivers of water. The adjoining lake/reservoir was too vast for human eye to gauge it's dimensions.
Bargi Dam is the first dam of Narmada hydroelectric project and stands over 5 km wide and about 69 m tall. The magnitude of these manmade structures is a testimony to the constructive might of human mind.
As I walked around, I could not stop marvelling at the strength of the structure.
With the weather not letting up, I decided to go back to the hotel and cosying up inside my blanket as I glanced a few more looks at the Marvel of human engineering.
While driving back, I kept praying for weather to clear up so I may be able to visit that place that brought me here in first place.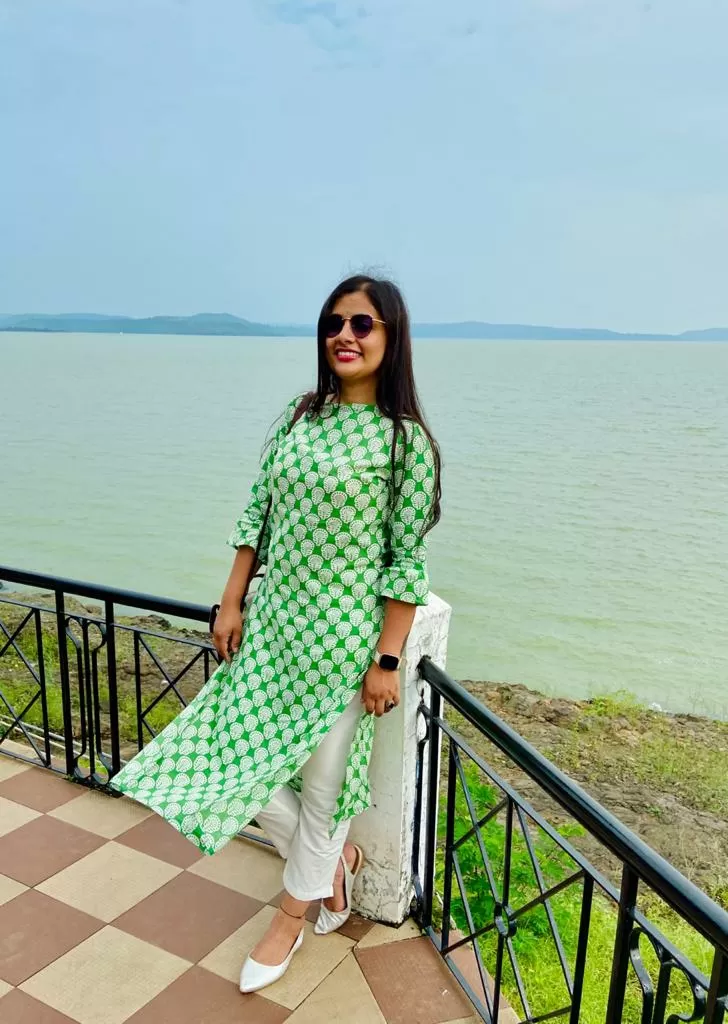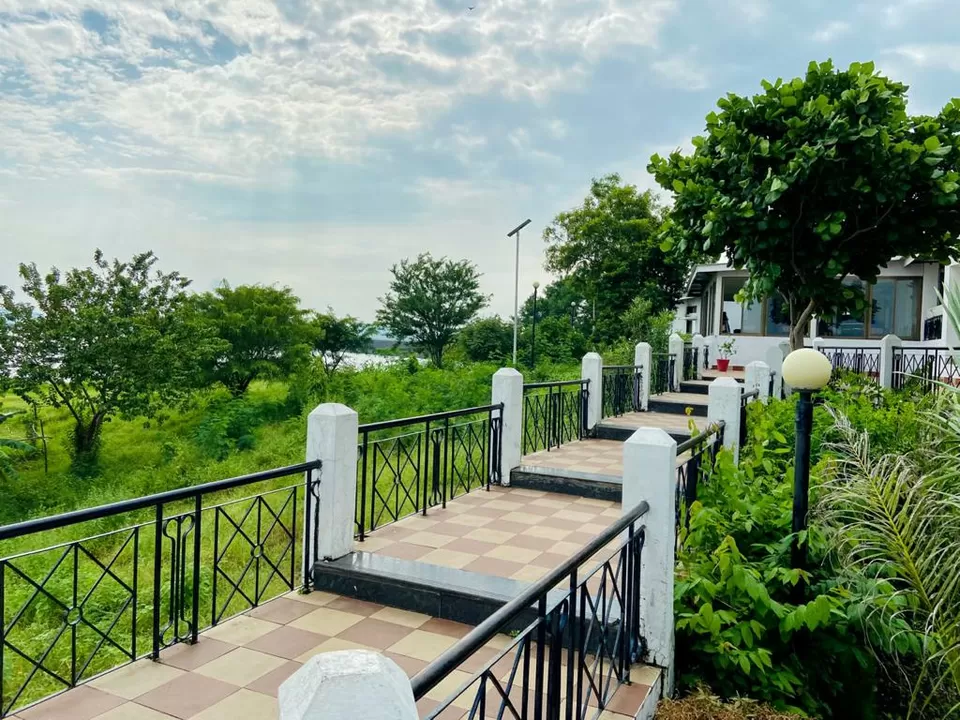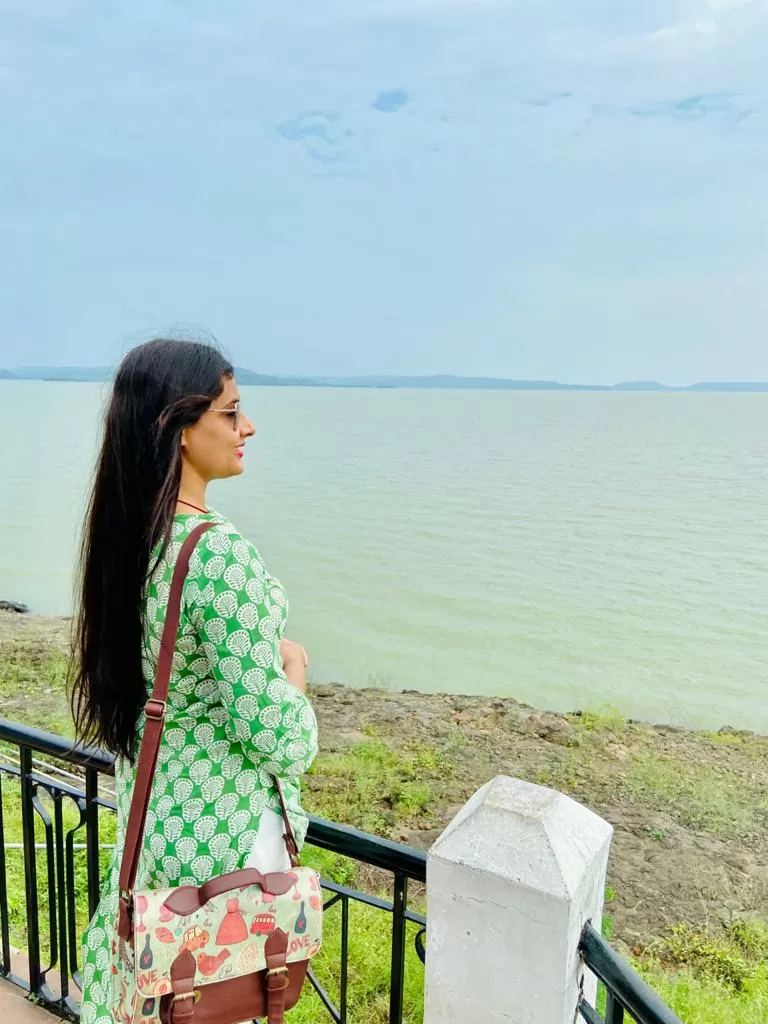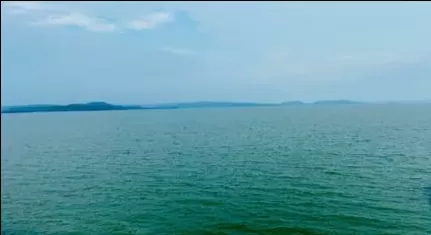 Day 3 was my final day in Jabalpur, and I had saved my primary destination that is BedaGhat and dhuandhar falls for spending my entire day. Thankfully, my prayers had been answered and the sky was clean blue. I decided to have my breakfast at the same place as yesterday. The shop owner greeted me and asked me about how my trip had been so far. I thanked him wholeheartedly for recommending me bargi dam and bhadbhada falls. Usually not the one to disclose my plans for the day to strangers, I felt a sense of comfort and told the shop owner about my plans to visit dhuandhar falls and then go back to my home. The gentleman told me that it would be a crime if I was not going to attend the evening Narmada Aarti while I was in Jabalpur. The suggestion intrigued me and so I decided to change my itinerary and plan my travel in such a way so that I can attend the famous Narmada Aarti in evening before leaving back to my home.
BedaGhat and Dhuandhar falls
I plugged in my car keys and revved the engine. It was almost an hour-long ride to BedaGhat. The stories about dhuandhar falls were right as I could hear the deafening roar even though I was still quite far off from my destination.
Heeding the advice from the localites, I decided to step down at the Western Bank of river Narmada and from there on I availed the cable car service to cross over to the eastern Bank of Narmada where the dhuandhar falls is more prominently visible. While crossing the river in the cable car I could not help but get mesmerized by the shine of the white marble rocks which formed kind of a wall on both sides of river Narmada.
As I got down on the eastern bank I could see from where dhuandhar falls gets its name. The flow of the water was so powerful, as the river cascaded downwards that it not only created a loud roaring sound but also give rise to a smoky mist. Never ever in my life had I seen such a magnificent and scary view of a river.
While I stood holding on to the protective railings near the river, I realised I should have brought with myself an extra pair of dry clothes as the water splashed violently and drenched me to quite an extent. The view of milky white waterfall surrounded by equally whitish marble rocks was much more magnificent the Taj Mahal itself.
I remember that I lost all sense of time as I just stood there for over an hour with my mind numb, as I gazed and gazed at the beautiful waterfall in front of me. A local couple understood that I was a newcomer at that place, and they, out of their own volition approached me. The lady calmly enquired about my name and advised me to take the boat ride in the Narmada the next time I visit Jabalpur. In their words the visit to dhuandhar falls would have been incomplete if I would have missed the boat ride in Narmada. Unfortunately for me, I was visiting at the peak of monsoon season and hence boat services were closed for safety reasons. I quietly made a mental note in my bucket list to revisit Dhuandhar falls in summers and experience boat ride on a full moon evening. As per the lady, a full moon shines magnificently off the marble rocks on the banks of river Narmada and it creates a heavenly glow that is unmatched. I could visualise the view to an extent but sadly, the real deal would have to wait till fate brings me back to Jabalpur.
After capturing the beauty of Dhuandhar falls from every possible angle in both my eyes and my DSLR, I thanked the lovely couple for being such helpful and kind host. I really wished to stay back and observe the evening at the falls, but Ma Narmada was beckoning me to reach the place where I could be a part of the centuries old ritual of praying to her for her benevolence and care.
Gwari Ghat
I got back in my car and drove from BedaGhat to Gwarighat. It was as if Maa Narmada herself wanted me to be there for the evening Aarti. I reached my destination just as the Aarti was about to commence.
With reverence in my heart, I lost myself in the magical and spiritual ritual of evening Narmada Aarti. The light of all the diyas accorded golden glow to the calm waters of maa Narmada and I couldn't help but marvel at the beauty of my culture and religion. My head bowed down to the grace of maa Narmada as the air echoed with the hymns sung in her respect.
As the Aarti culminated it was time for me to culminate my journey too as I had prior commitments waiting back home. I quietly and calmly drove back to my hotel from where I had to drive back home, the next morning.
As I have always maintained that the best trip is the one taken solo. This trip too gave me ample opportunity to explore the vast beauty of our country.
Word of advice for future travellers
The best time to visit Jabalpur is the monsoon season when the river is at its peak flow and its surroundings all lush green, but the only downside is that you will not be able to enjoy the boat ride.
Until the next journey, keep wandering, keep exploring.