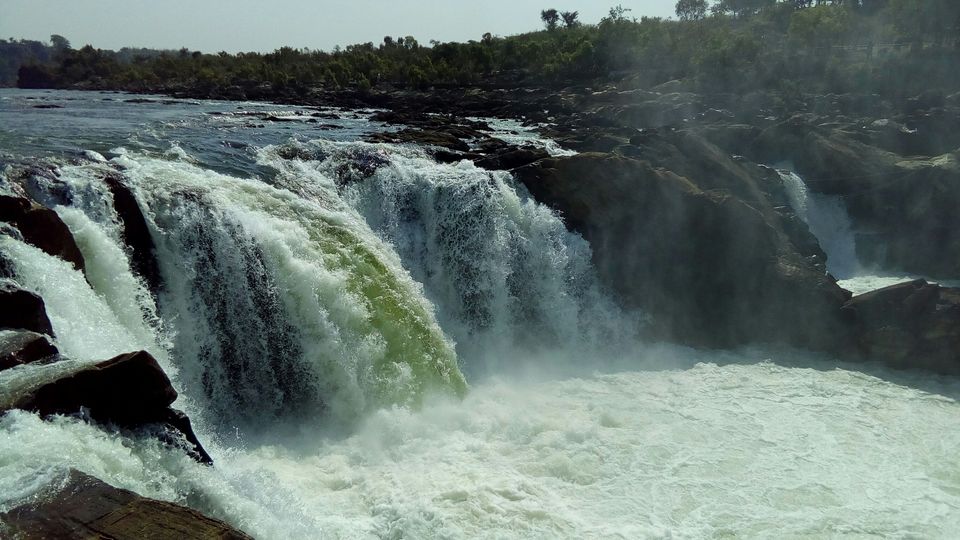 Jabalpur as such is not know to many as a tourist spot....but whoever lists Madhya Pradesh as travel destination...he/she should add bhedaghat present in jabalpur in it.
Present on river Narmada, Madhya Pradesh equivalent to Ganga, this place has a beautiful waterfall...where Narmada flows through a narrow gauge of surrounding marble rocks.
The incredible speed with which water falls make the water rebound and create an illusion of smoke arising out of fall....giving it the name Dhuandhar....
For reaching bhedaghat one can get the bus from Teen Patti located near Civic center,Jabalpur....It take approx 45 minuntes to reach there. They are also available in regular intervals. It cost approx Rs 30 each. Other option is to take auto which of course will cost more.
Near bhedaghat you can enjoy boating or buy beautiful marble scriptures.
Boating during full moon is very famous because moonlight reflection on marble rocks produce colorful and spectacular view at night.
I haven't done it and have no photos but it is definitely on my next trip to bhedaghat.
Hope you enjoy yours.