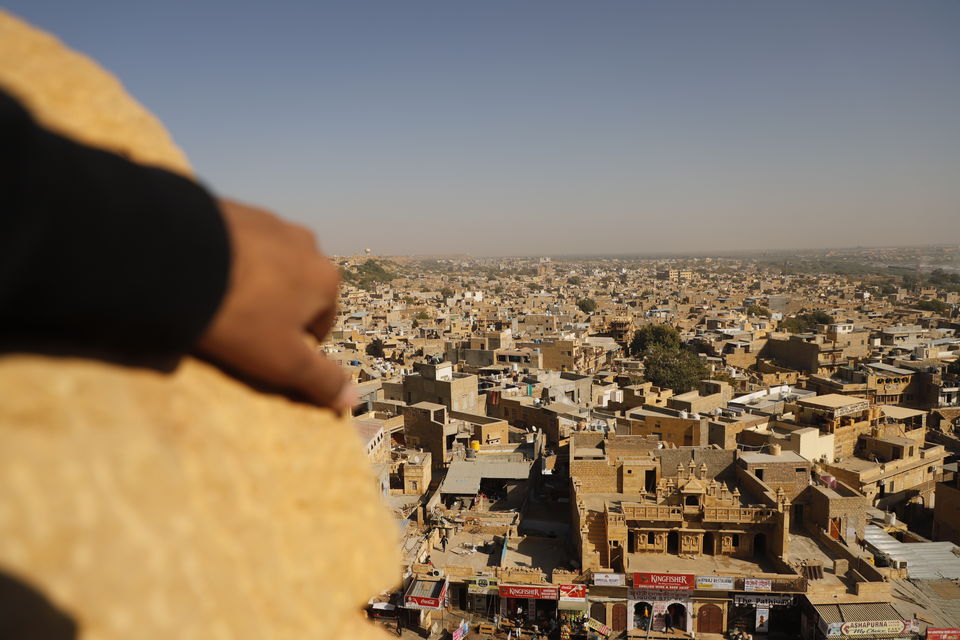 When we ask somebody about Jaisalmer, everyone tell us about the Sam Sand Dunes in Kanoi village near it. Everyone tells the beautiful experience they had at that place at the dunes.
But as a Photograher, it every part of me ask about the city life and the look of the cit of Jaisalmer. As its name, the Golden City, it is really Golden, this means, it has a major part which is colored in a gradient of Yellow color.
All types of people live, majorly Muslims. There are many places other than the dunes which shows the architectural beauty of Jaisalmer. There are Patwon Ki Haweliyan, Gadisar Lake, Vyas Chhatri, Bada Bagh and list goes on.
It is a small city at a 6 hours journey from Jodhpur.