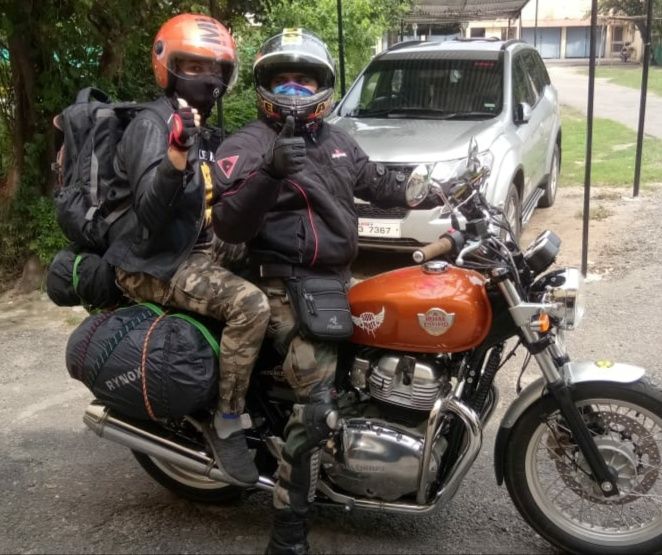 Life begins at the end of your comfort zone and not all classrooms have four walls. Quit your job, buy an RE Interceptor 650 and fall in love with nature [thats what Joy did :)].
On a day of early october we decided to go for our first ever 4 days road trip on our dhanno to a beautiful hamlet of Himachal pradesh, Kasol. It was a beautiful day of early autumn when temperature gradually transited from hot and humid climate of Punjab to cool winters combined with the flow of adrenaline in our body making us all excited.
Day 1: Jalandhar to Palampur via Chintpoorni
We started our journey from Jalandhar on Oct 04 at 1200hrs and reached chintpoorni via hoshiarpur at 1430hrs to take the blessings of Ma Chintapoorni
After the darshan we had lunch at local dhaba and continued our journey to palampur. Road condition was pretty good from jalandhar to palampur with a scenic hill drive after hoshiarpur.
https://youtu.be/gR0f0fP-0so
We reached Palampur (HOLTA CAMP) at 1730hrs for night halt. It was a pleasant stay.
Day 2: Neugal Bridge-Tashijong Monastery-Mandi-Bhuntar-Kasol
Our journey started at 0830hrs after a heavy breakfast and reached Neugal bridge which was half an hour drive from HOLTA Camp.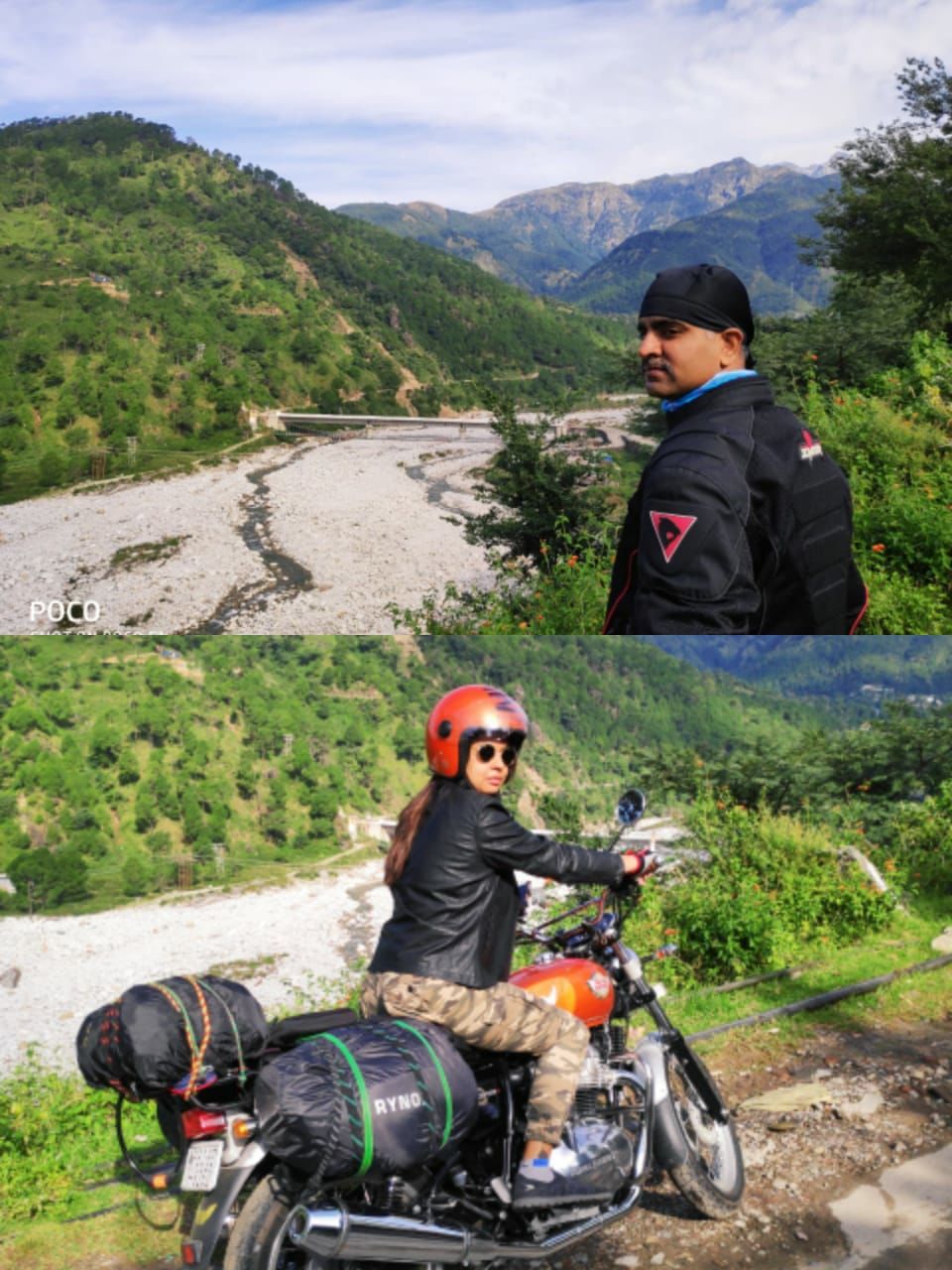 After clicking few photos we proceeded towards Tashi Jong monastery (around 15 kms away from palampur towards mandi) located in the middle of a tibetian colony.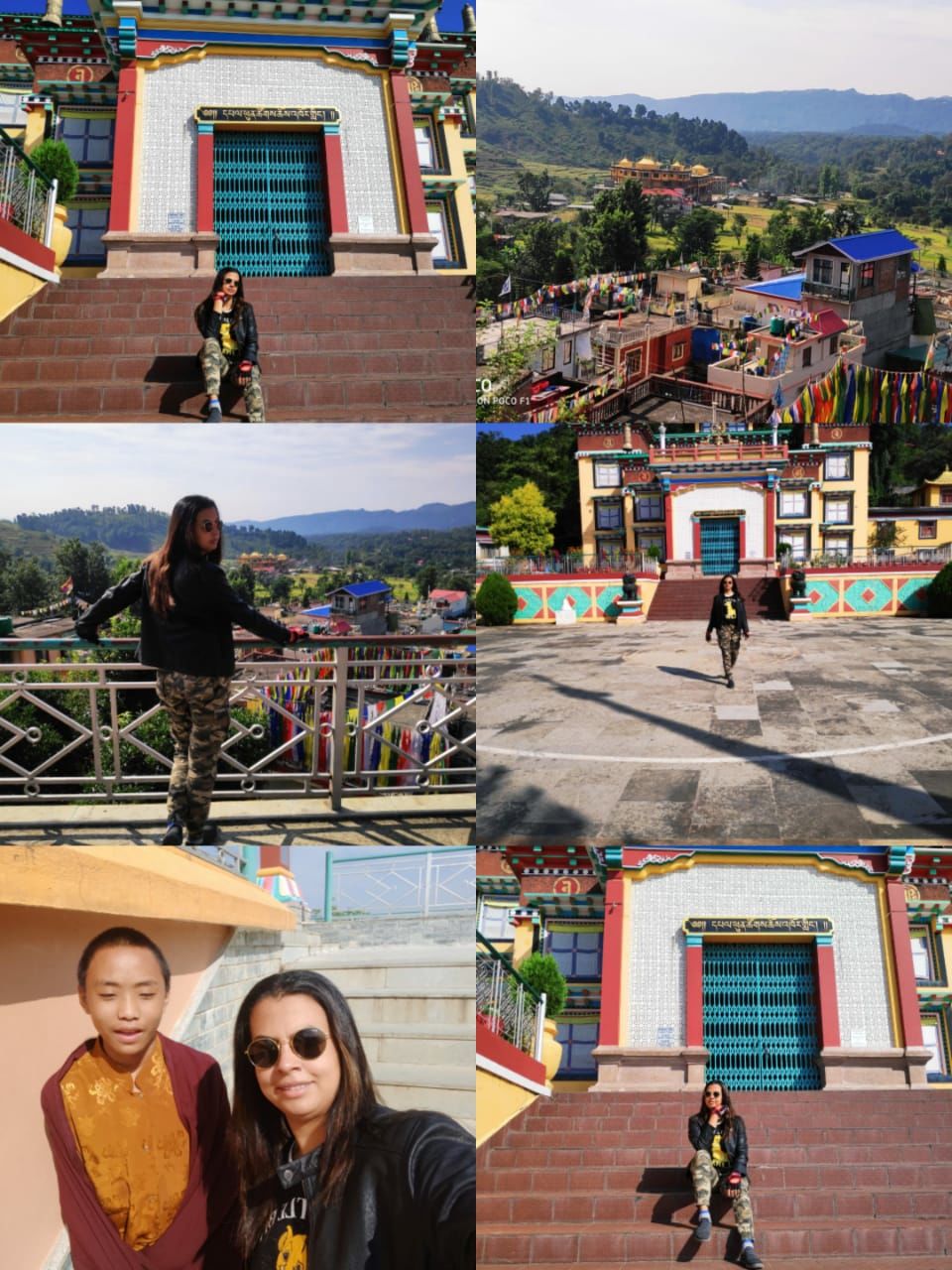 Weather was perfect and we continued our journey from Tashi Jong to Mandi via Jogindernagar. Enroute we had an opportunity to have a glimpse of local himachali wedding procession.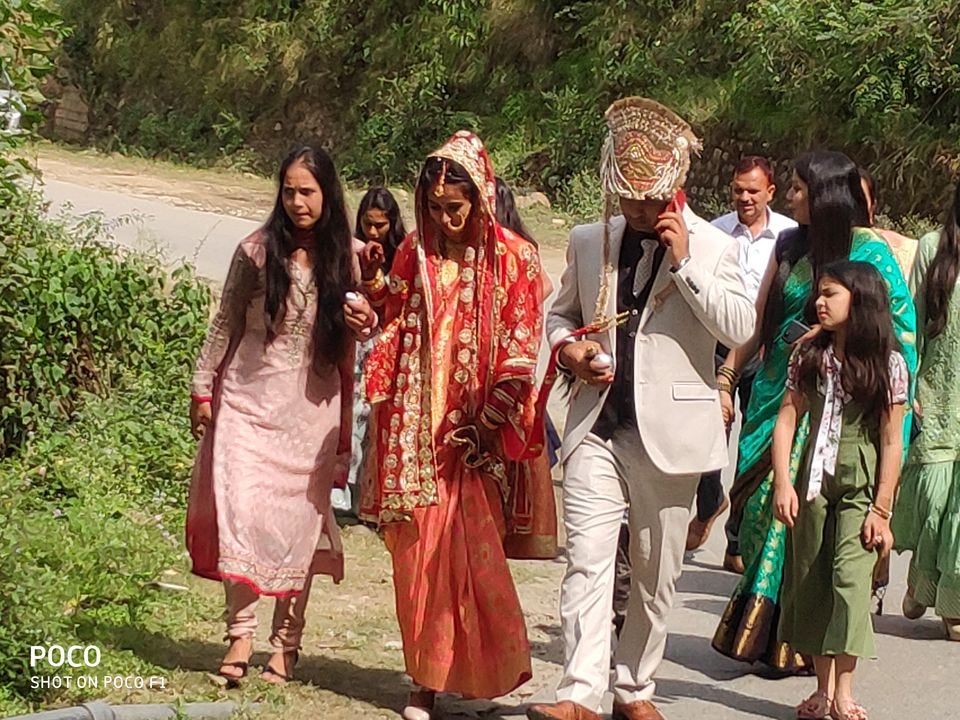 We enjoyed the scenic hill drive till we reached mandi
https://youtu.be/dm5G7Ye_1UE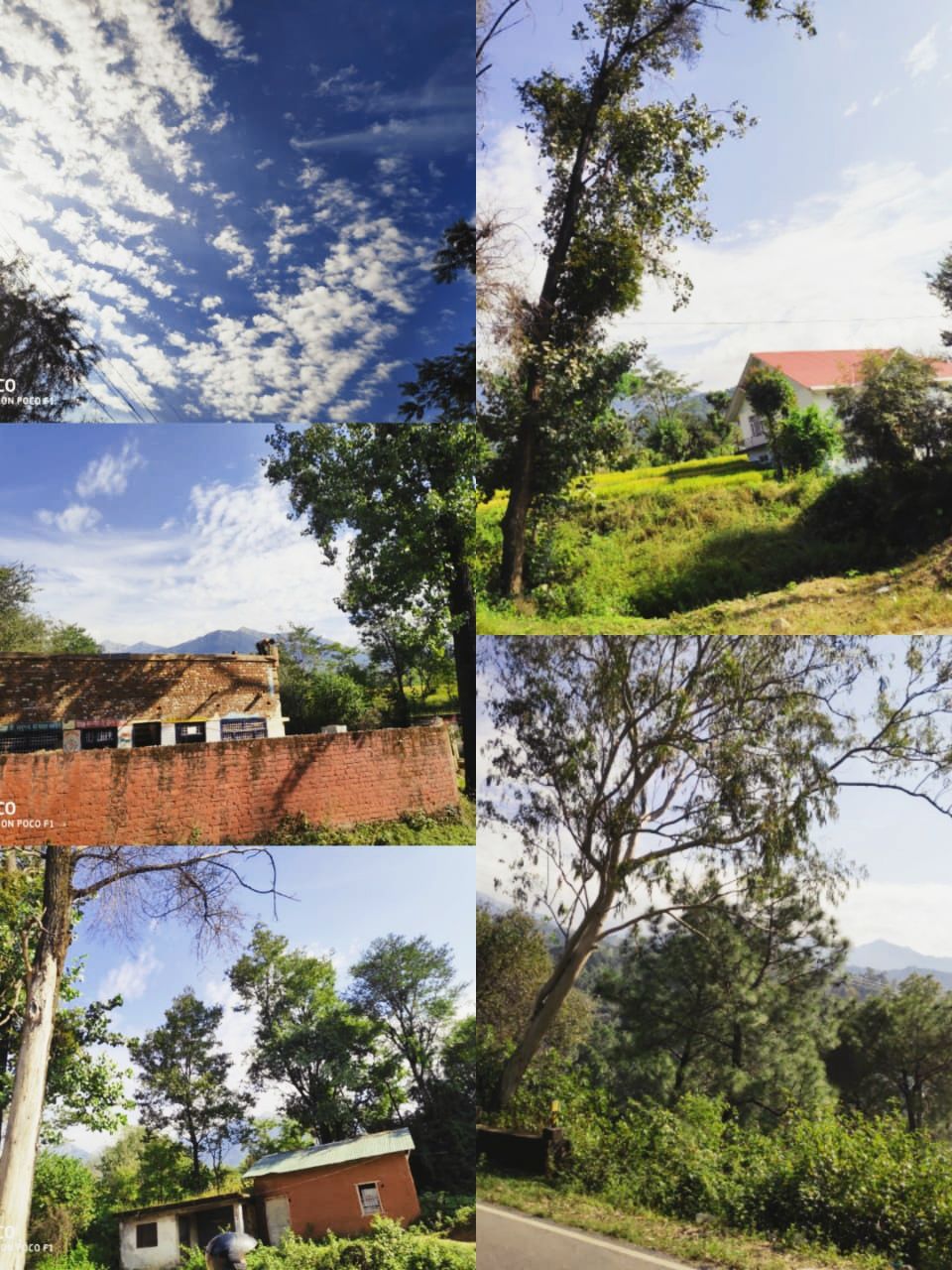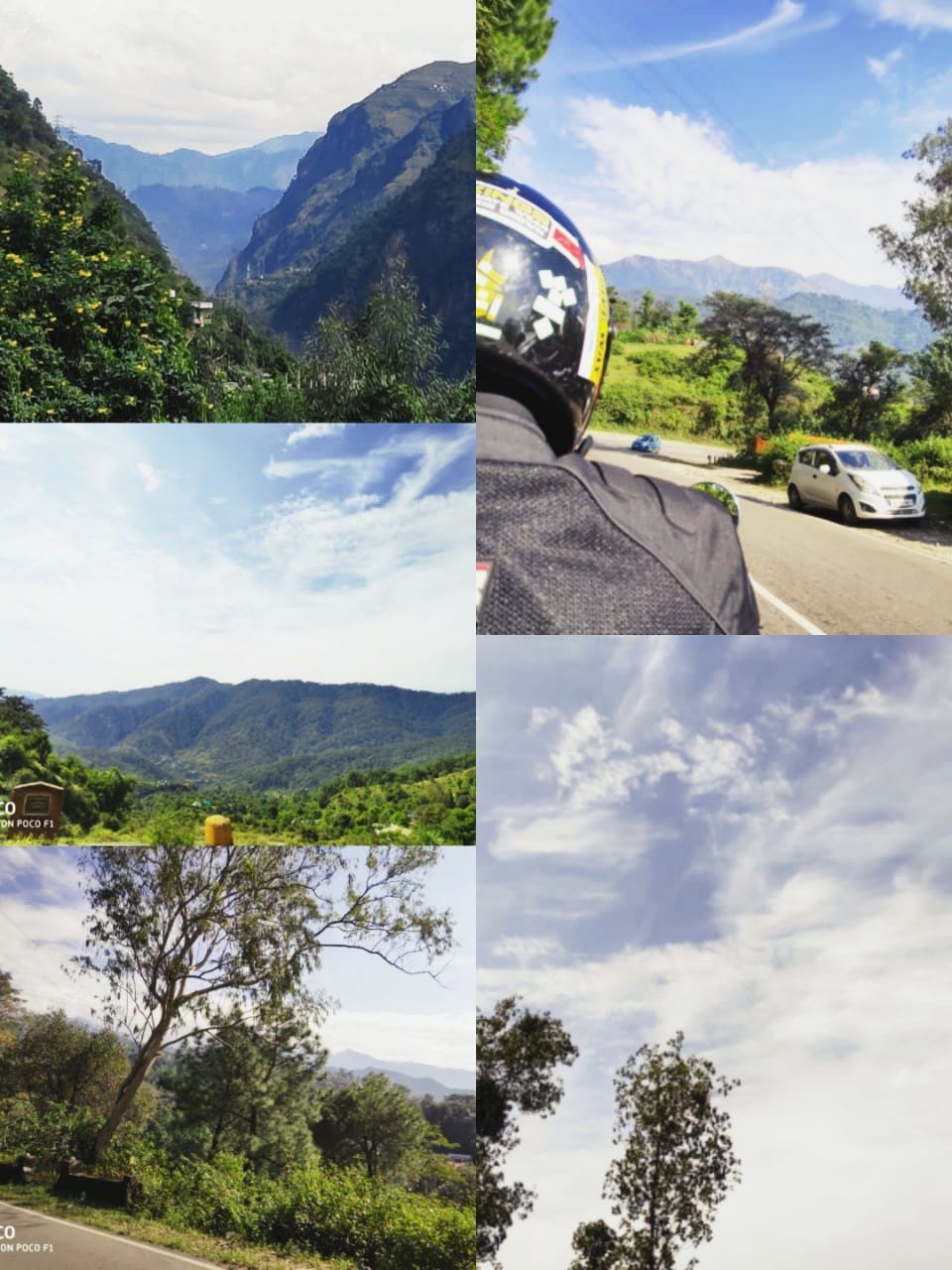 We reached Mandi at 1PM and stopped for refuelling our dhanno. The road from Mandi to Pandoh dam was in a fair condition, but once we crossed the dam it was a nightmare to drive my dhanno as the road was in a pathetic condition because of the ongoing construction work from pandoh dam till we reached the Aut Tunnel. At times my darling Joy felt that it was a foolish decision to drive on such pathetic roads over a bike, but once we were cruising through the long traffic jams we felt No it was certainly not a bad decision. we reached Bhuntar by 2PM and to our bad luck the google map took us through the narrow market lanes of Bhuntar market till we reached a dead end. I had to manouvre my heavy built dhanno weighing almost 350Kgs [Including luggage and my wife :)] at one point my wife had to get down to pull my dhanno back so that i could make a U turn and get back to the main road leading to Kasol. Whatever said and done my Dhanno is a darling of a bike, cruises so good and even on bad roads you dont feel much of a Jerk.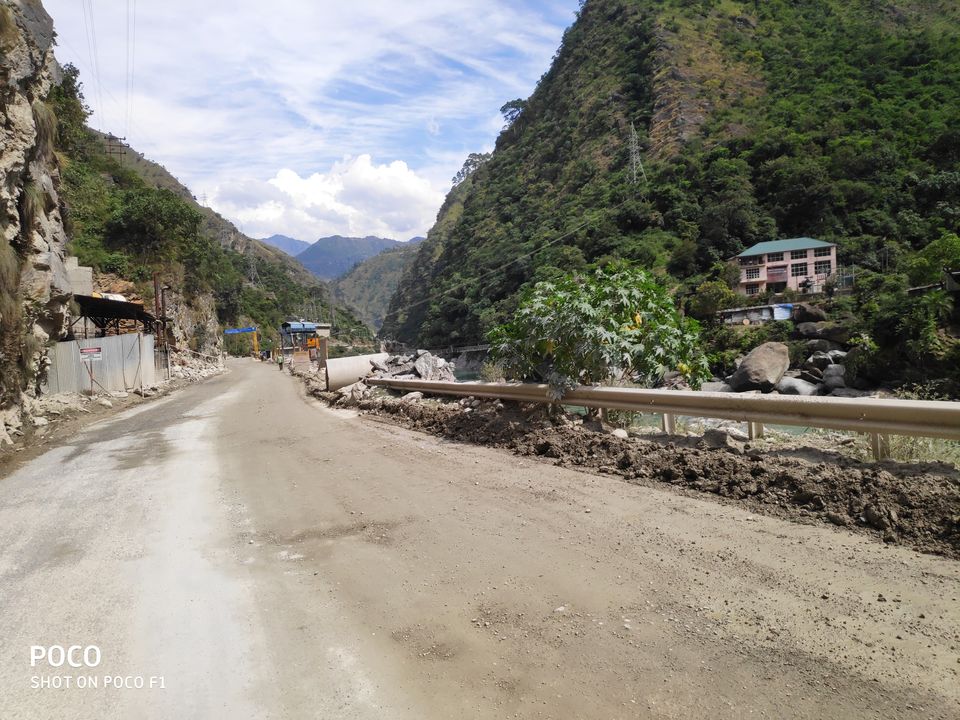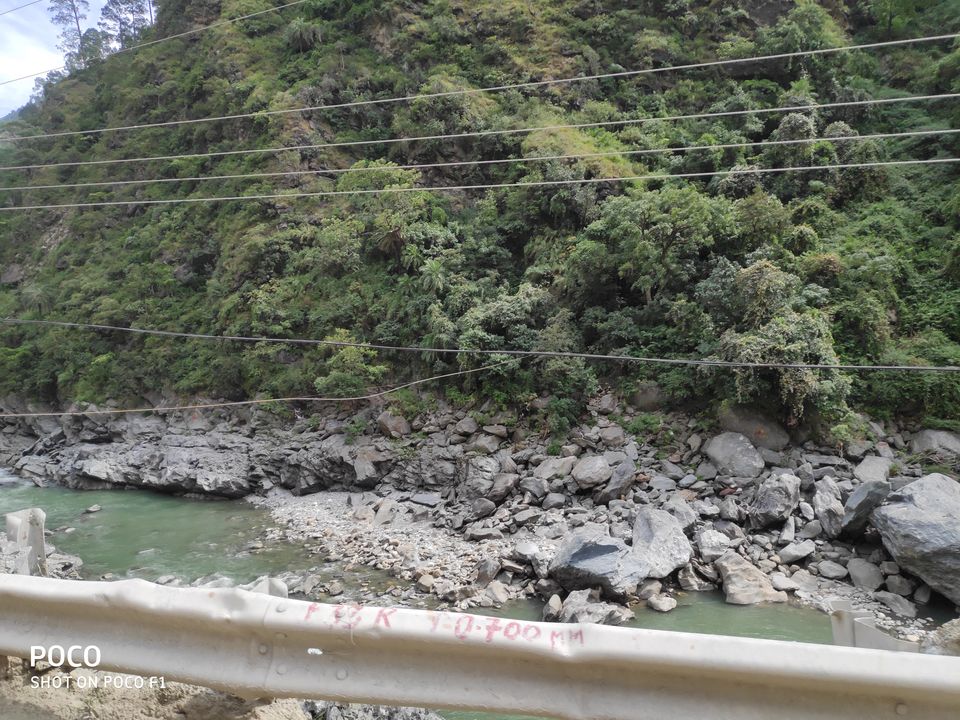 We reached Jari village having the last fuel station and got my dhanno fully topped up. At last after a very hectic ride we reached our destination Moustache Hostel at Kasol. Mr sumit was eagerly waiting for us as i had known him before when i paid my first solo visit to kasol a month back.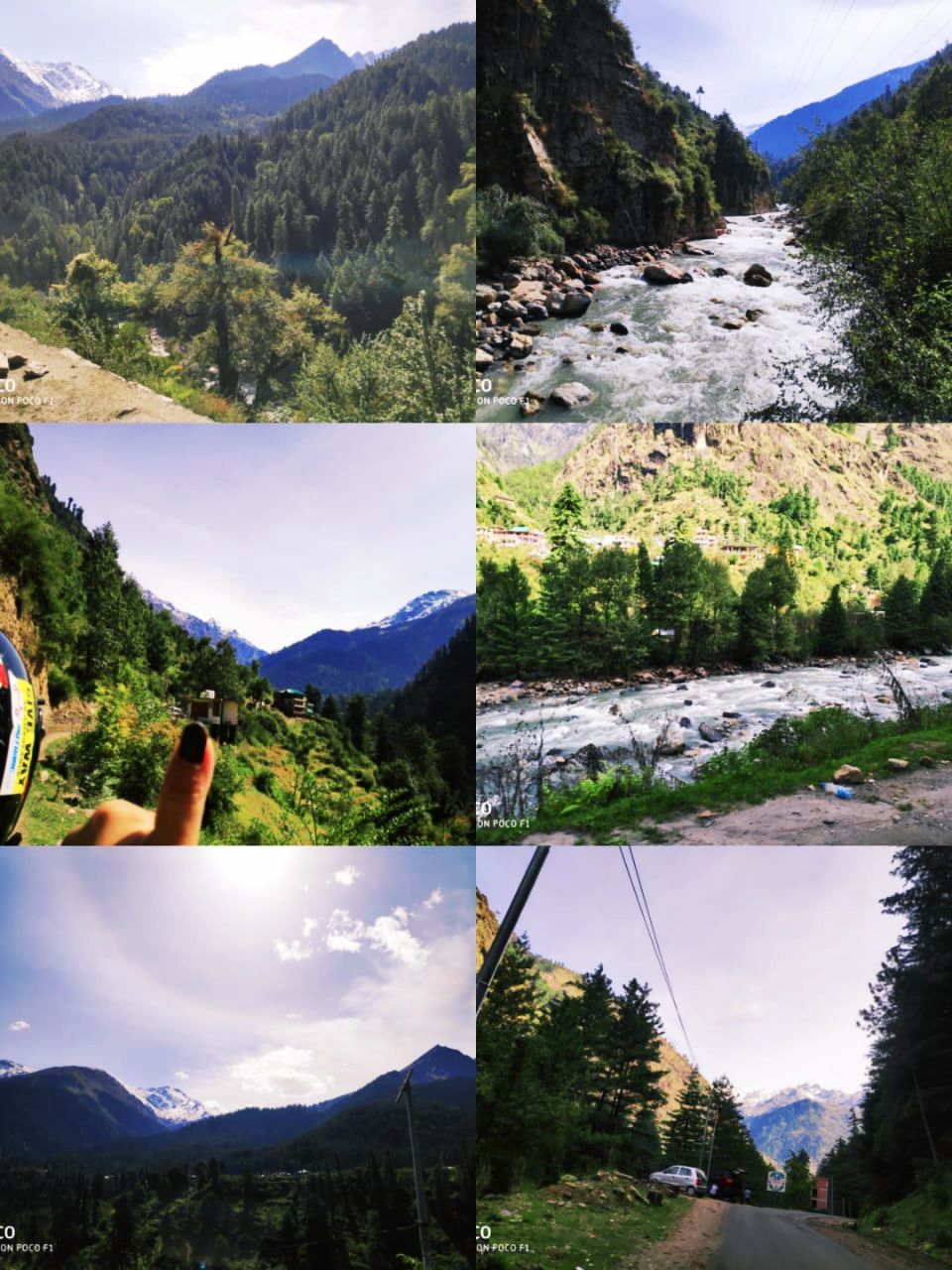 It was a sheer happiness to see the serene, sublime beauty of Kasol situated in Parvathi valley detached from chaos of cities untouched, unaffected and unwary (The mini Israel of India as lovingly referred). Ideal for spirit feeling and soul infusing. No therapy is better than this. On the banks of river Parvathi Moustache Hostel was our abode for next 2 days. It has a river side cafe with huts which serves awesome food to satiate your guts with the constant bubbling sound of river which is like a symphony soothing the soul.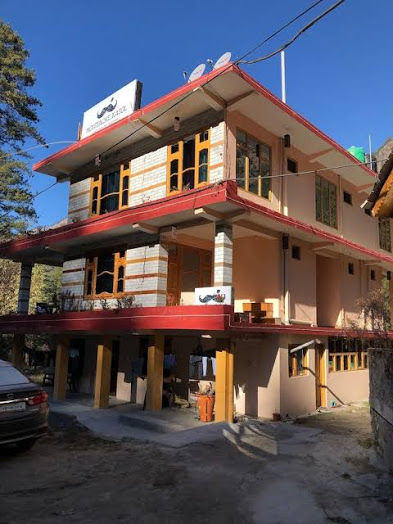 After a small siesta we went onto explore the market which was at a walking distance from our hostel. Market has few shops for tibetan knickknacks, handicrafts and few hippie cafes like Evergreen, Moondance, King Falafel cafes and so on. Although the ambience of cafe was very great we didnt get a chance to explore their delicious food as it was totally crowded being a weekend. So we finally decided to have our dinner at our nest Moustache (Joy tried Israeli cuisines and me being a hardcore veggie felt safe with Veg noodles :)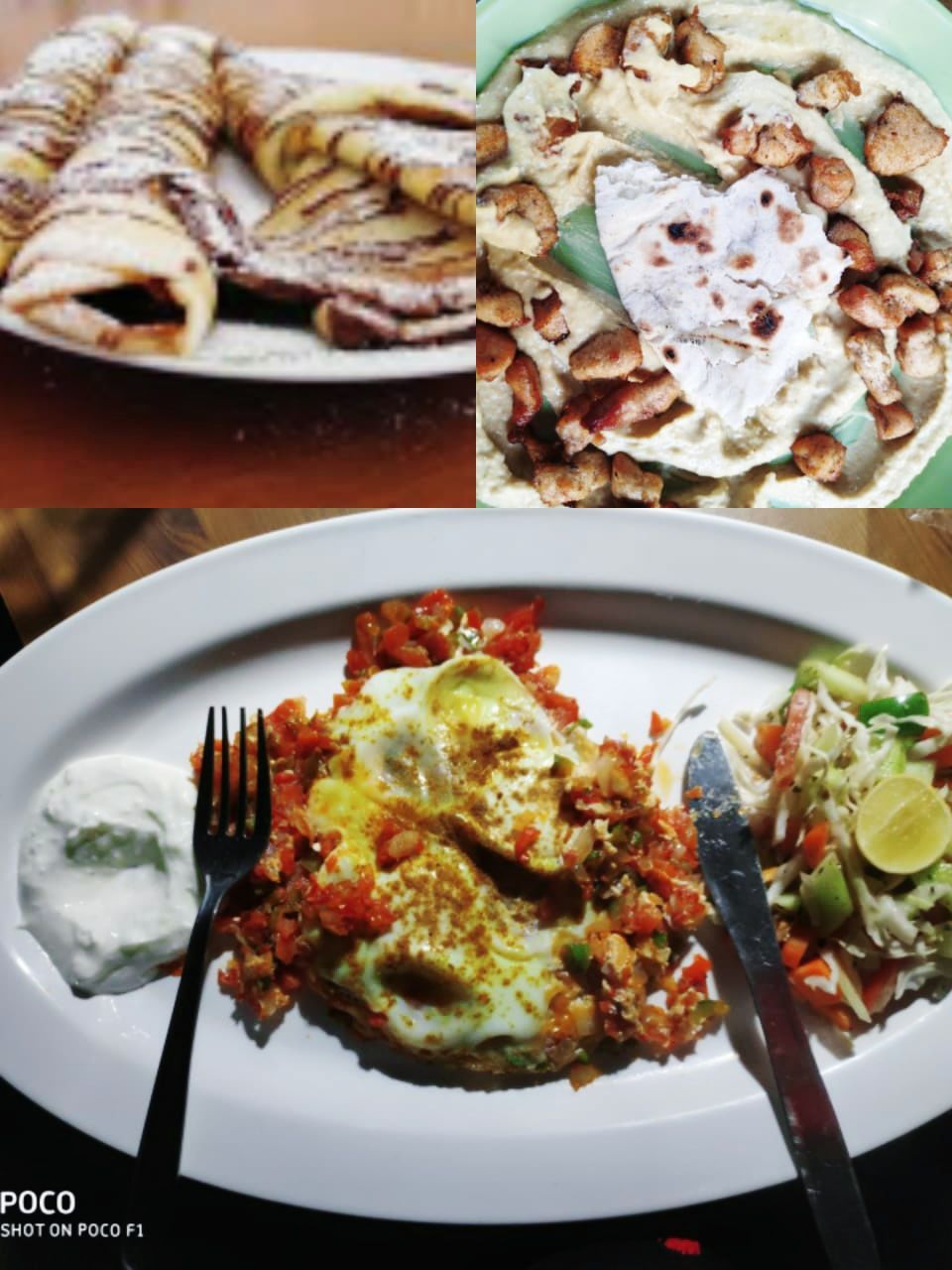 Day 3: Gurudwara Sri Manikaran Saheb-Tosh- Chalal
Next morning we decided to explore Tosh village. Enroute we paid a visit to Gurudwara Sri Manikaran Saheb
https://youtu.be/jFP3X4mnzfY
Road to Tosh village was uphill and challenging. We covered 20kms in 2.5 hours. One has to keep the momentum stable to cover the terrain. Though the view was amazing, unparalleled, serene, a tranquil village untouched by modernisation. Popular for its cannabis plantations, hippie culture and outwardly vibes. We had to stop our dhanno outside and take a small narrow weak pedestrian bridge to enter the village. One has to walk through the small lanes inside the village to explore.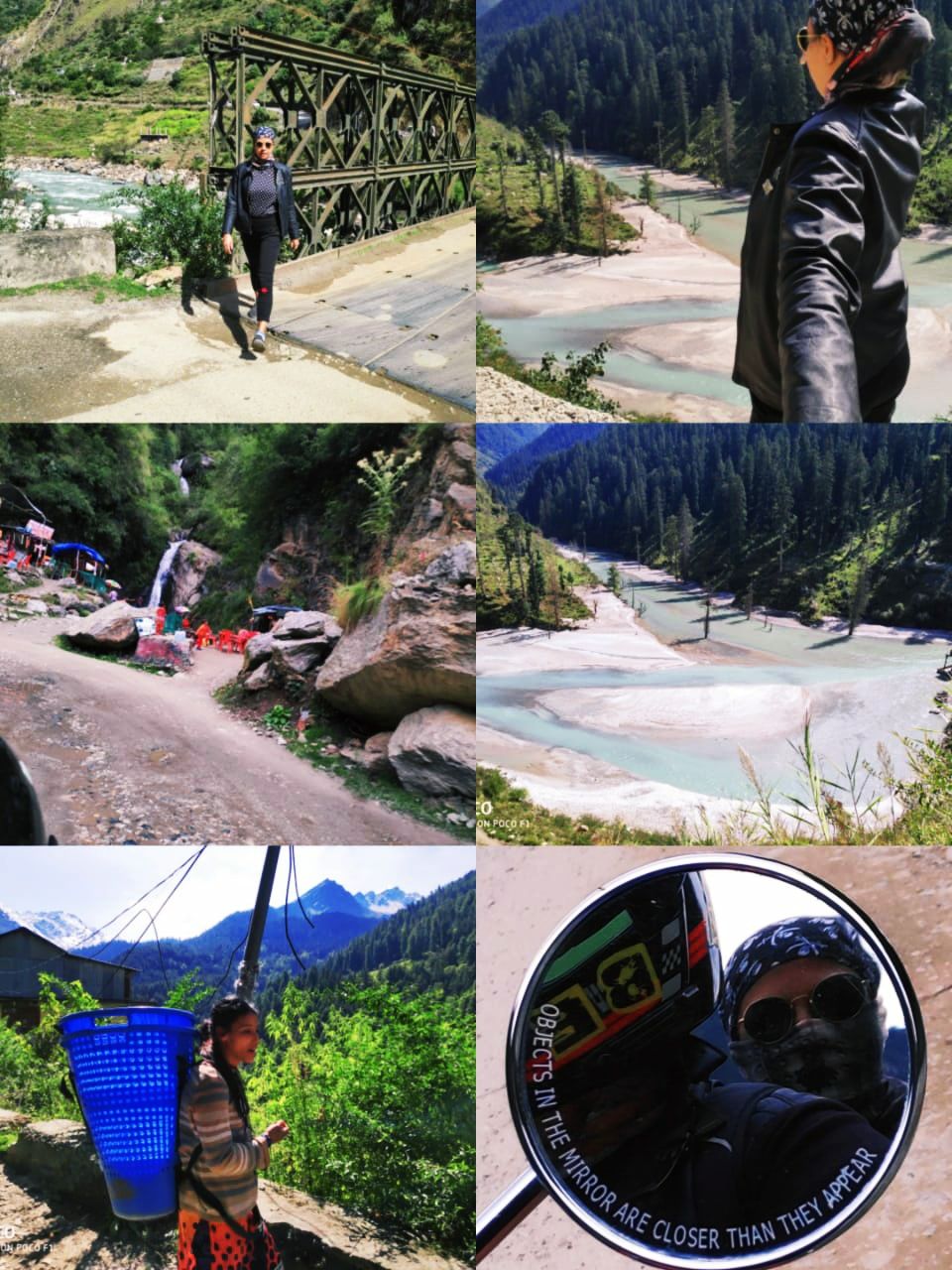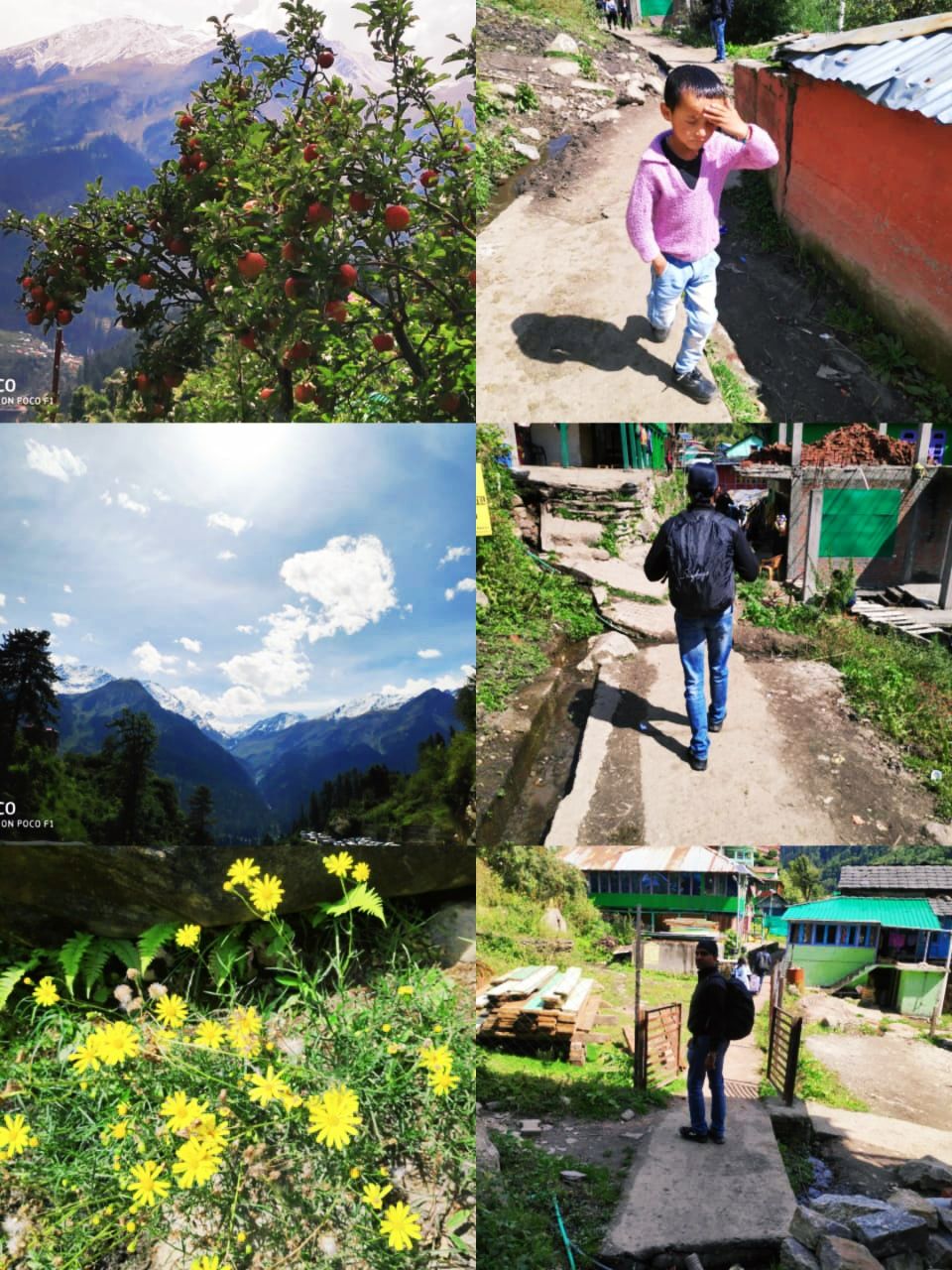 https://youtu.be/Zszl_xbn-X4
https://youtu.be/FIqDvZEQDuk
We took small break to regain energy. There were lot many cafes in Tosh village but we chose the popular Pink Floyd cafe situated at the topmost point of village and tried some yummy italian food.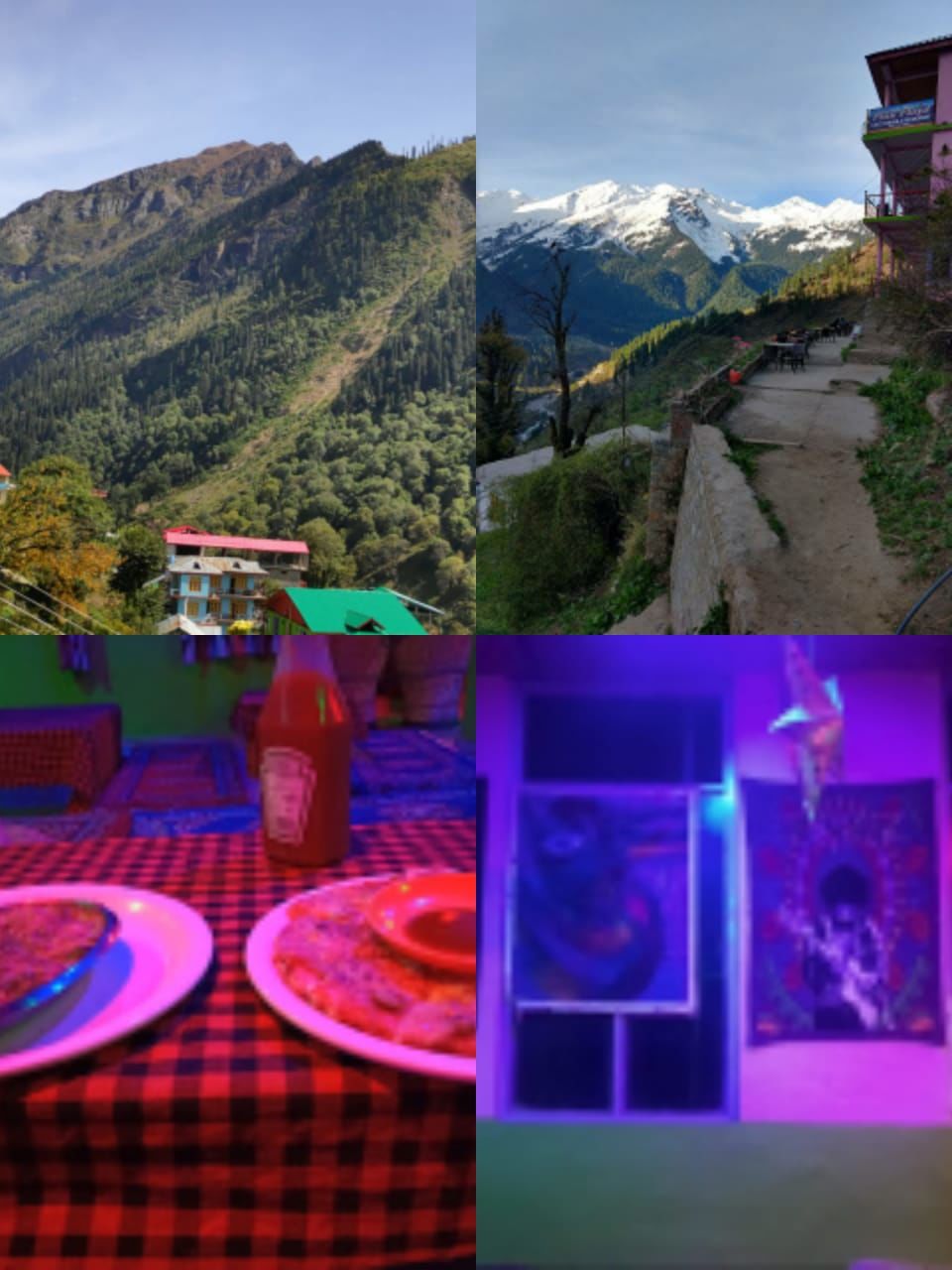 There was a sudden change in the climate and it was getting cloudy so we decided to head back soon to Kasol and enroute had a small photo session near Kheerganga waterfall amidst light drizzle. It was beautiful and romantic as well :)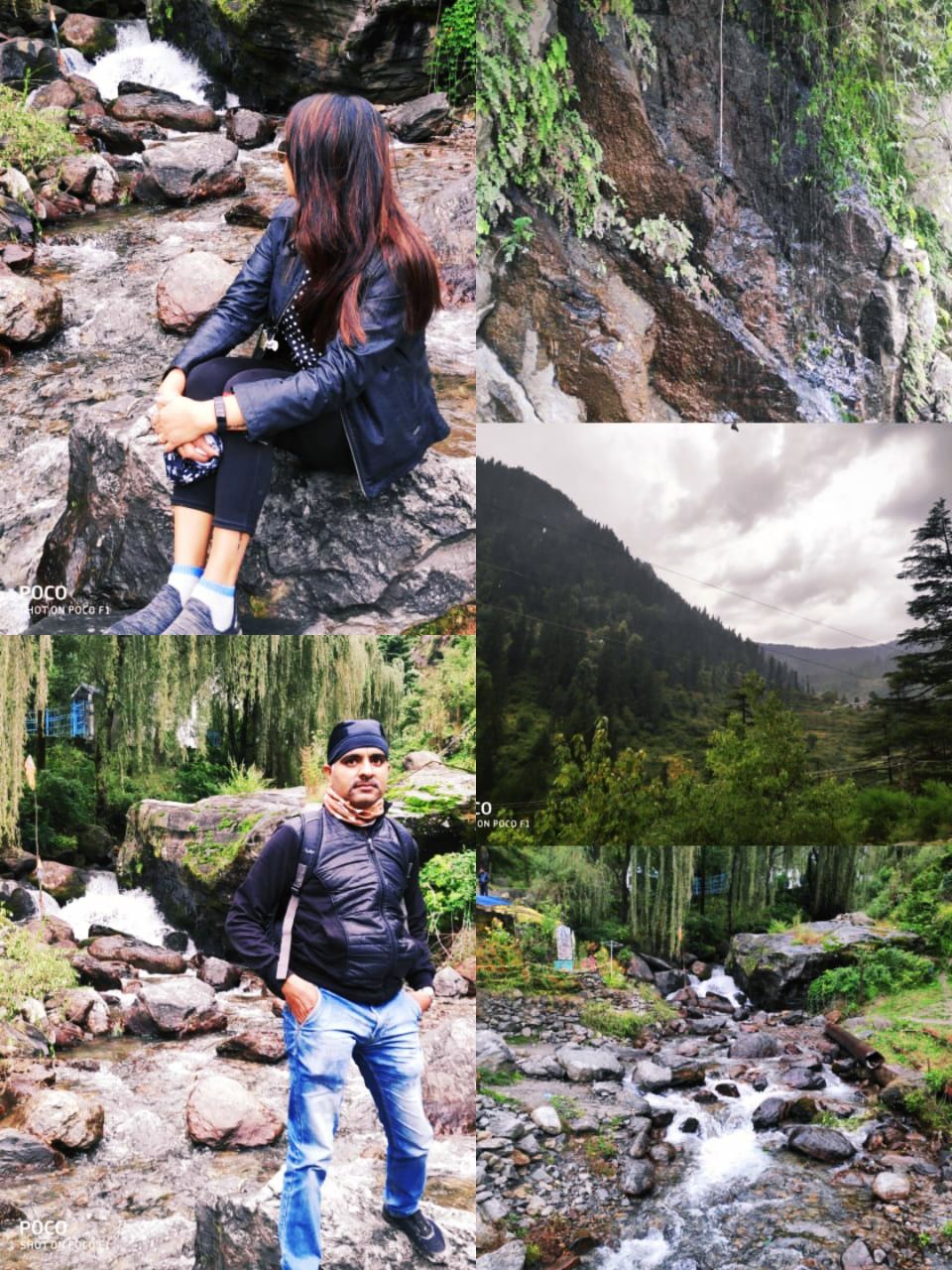 We reached back to Moustache at 1600hrs. Since sky was clear and we were so pumped up with adrenaline, we decided to explore another non motorable village CHALAL, which is situated at an altitude of 5300 ft and a 30 min trek from kasol. Chalal has retained its old world mountain village rustic charm.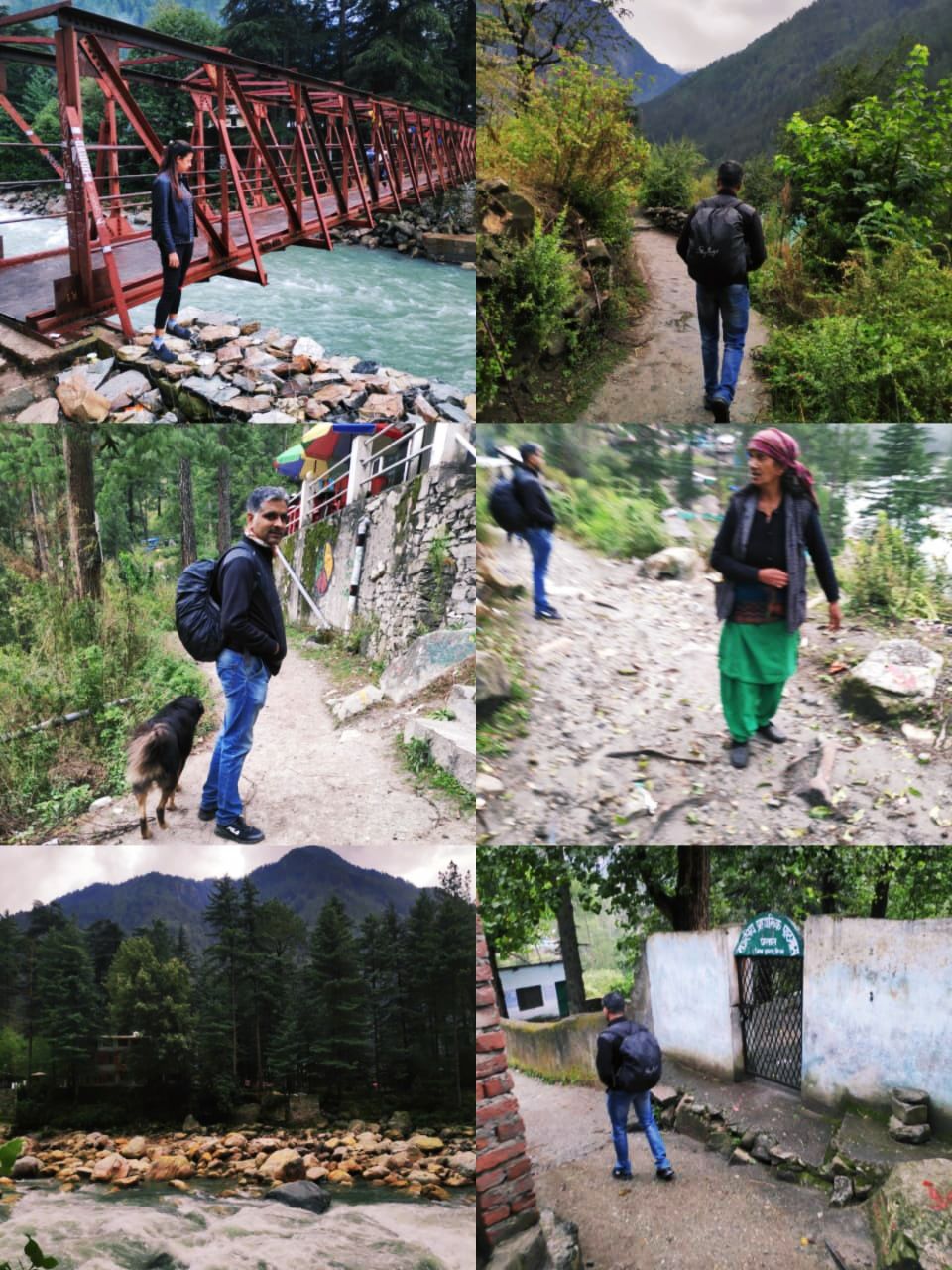 We enjoyed our night in Chalal at FREEDOM CAFE with some mouth watering food and Trans music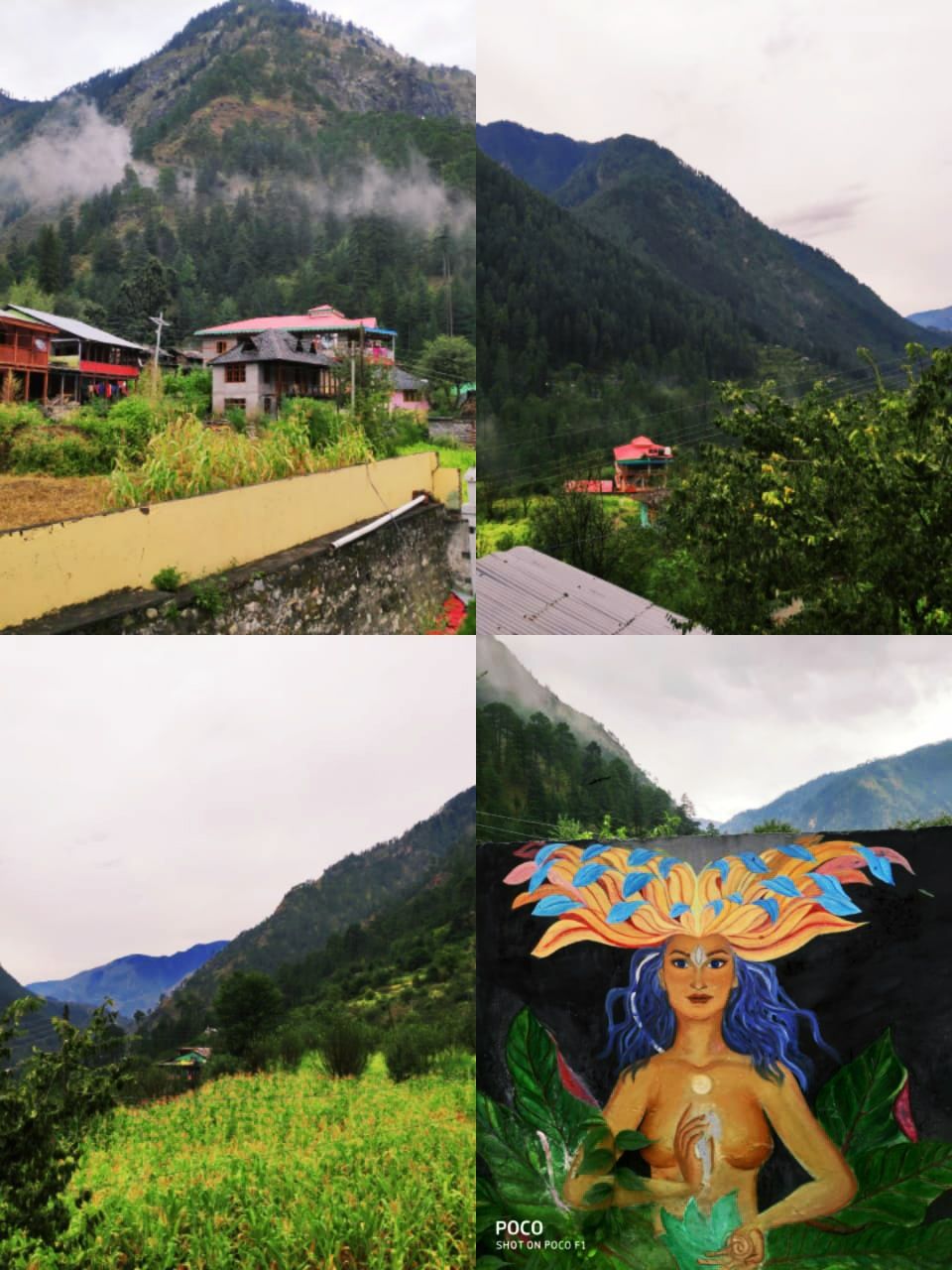 Day 4: Kasol-Jalandhar
There was heavy showers early in the morning and once the rain stopped we started walking back to Kasol. After having a heavy breakfast at Moustache we packed our bags to get back home. Started my Dhanno at 1100hrs and took Bhuntar-Mandi-Una-Hoshiarpur-Jalandhar route with two breaks one for refuelling and other for lunch. Crossing mandi road condition was good. Finally reached our sweet home (In single Piece :) at 2000hrs.
Since it was 9th day of Navratri and my wife being Bengali we decided to end the journey by offerring our prayers to Ma Durga to bless us with happiness, prosperity and ofcourse many more such wonderful, soulful bike trips.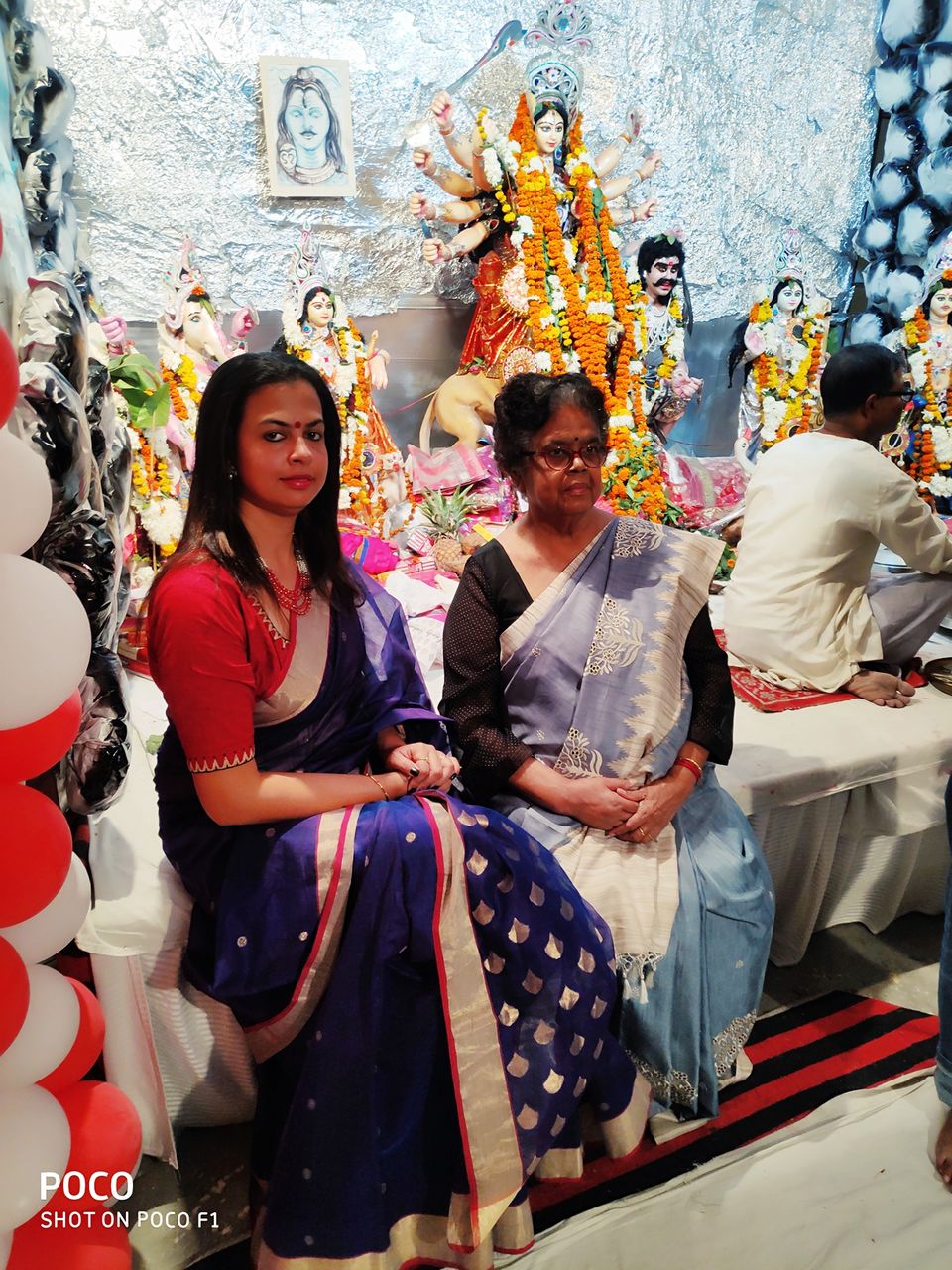 SUGGESTIONS
1. It needs minimum of 4 days to cover these places and if you are planning to visit Malana village and go on Kheerganga Trek additional 3 days required.
2. Total expenditure around 20,000 INR for 2 people (includes Food, Stay & Fuel)
3. From one driver to another- last petrol pump is at Jari Village (around 10kms from kasol towards Bhuntar)
4. Carrying umbrella/Rain coat is necessary as there is sudden weather change in hilly regions
5. Carry cash since Kasol has only one ATM and most of the times it doesnt dispense because of network issues.
6. Trekking/Sports shoe is a must