Yes, Global Warming is real. Delhi was boiling even in the month of April this year. This called for a backpacking trip to the mountains. My friends and I decided we should travel around the Parvati Valley before this paradise too succumbed to commercialization and was no more a haven for backpackers. But, the BIG CONDITION was that we do the entire trip (to and fro) including Travel, Stay, Eat, Day Trips and every other miscellaneous expenses covered (*nothing hidden) in just INR 10,000. Wow, this made the trip even more exciting and yes at the end we completed the trip within the budget. Cost Chart mentioned at the end.
We travelled across Kasol, Malana, Chalal, Tosh, Pulga and Kalga. So here it goes - the itinerary of how we backpacked across one of the calmest yet happening, rooted yet flying high, desi yet international valley in the country.
DELHI TO KASOL
We boarded the HRTC semi-sleeper Volvo bus heading towards Manali. The bus left ISBT Kashmere Gate at 8:30 in the evening. At 7:30 in the morning, we got off at Bhuntar. It is a small town on the main Highway leading to Manali and the transit town to take a detour towards the Parvati Valley. We cashed out some money from the ATM, as Kasol had only 1 State Bank ATM. From the main road, we caught a local bus heading towards Kasol at 8am and reached our destination at 10:30am.
Total Journey Time: 14 hrs
KASOL (1640m)
Kasol is the hippie capital of the valley and the most popular out of other smaller, less commercialized hamlets around. We decided to stay away from the main town centre and started searching for budget accommodation in Upper Kasol. Out of the many house-stays and small guest houses, we finalized a twin sharing room for INR 500 at Daniya guest house and made it our abode for next 4 days. Note: Don't forget to use your bargaining skills. I spent most of time reading, interacting with travellers and eating out at the cafes. The cafes and eateries in the valley serve various international cuisines such as Italian, Israeli, Continental, Tibetan, Chinese and Indian. The food is as good in quality and taste as the food we eat in the cafes/eateries in the city, but at almost 50-60% the rate.
Here is a snippet of what's on the menu and what we ate - Spanish Breakfast (Spanish Omelette, Hash Brown Potato, Salad, Butter Toast, Mint Tea), Thin crust pizzas, Spinach & mushroom Burger, Falafel with Hummus and Pita Bread, Schnitzel, Bureka, Pasta with Garlic Bread, Chocolate Balls. 'Nutella' chocolate spread is a staple diet there – from Banana Nutella Pancake, Nutella Crepes, Nutella-Milky Bar Paranthas to Nutella Milkshake, you get it all. A decent meal would cost around INR 180 - 200 per person.
Guest House: Daniya Guest House
Must Visit Cafes: Moon Dance Café, German Bakery, Yan's café, Jim Morrison Café, Free Kasol, Shambo's Momo, Soni Cottage - River View Restaurant, Falafels Kitchen
Other cafes: Evergreen Café (over-rated), Cafe Rainbow, Café Bhoj, Shiv Cafe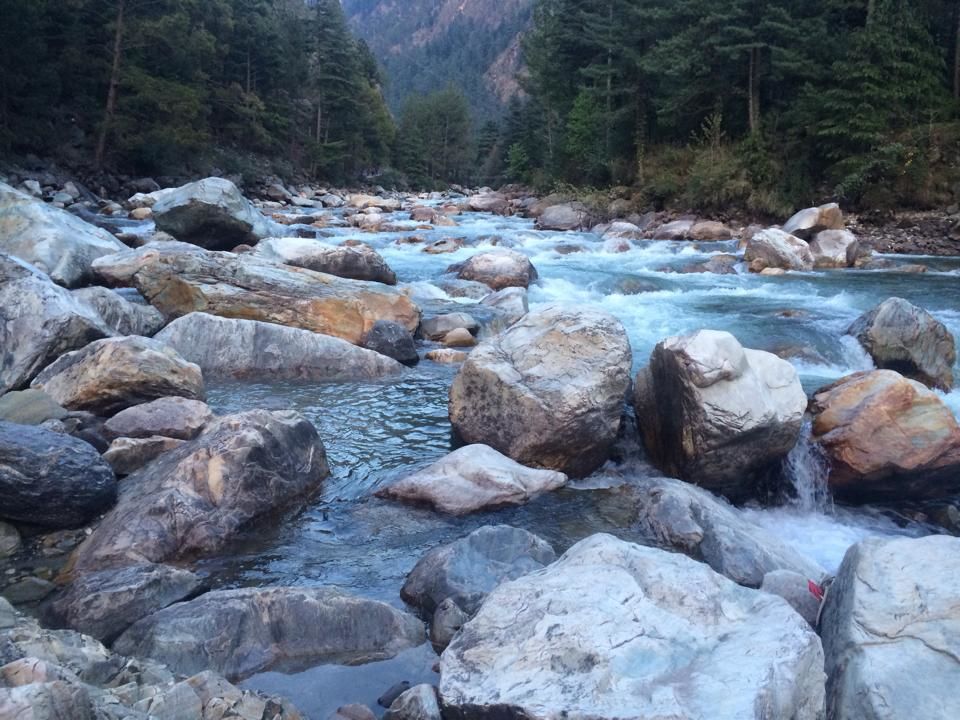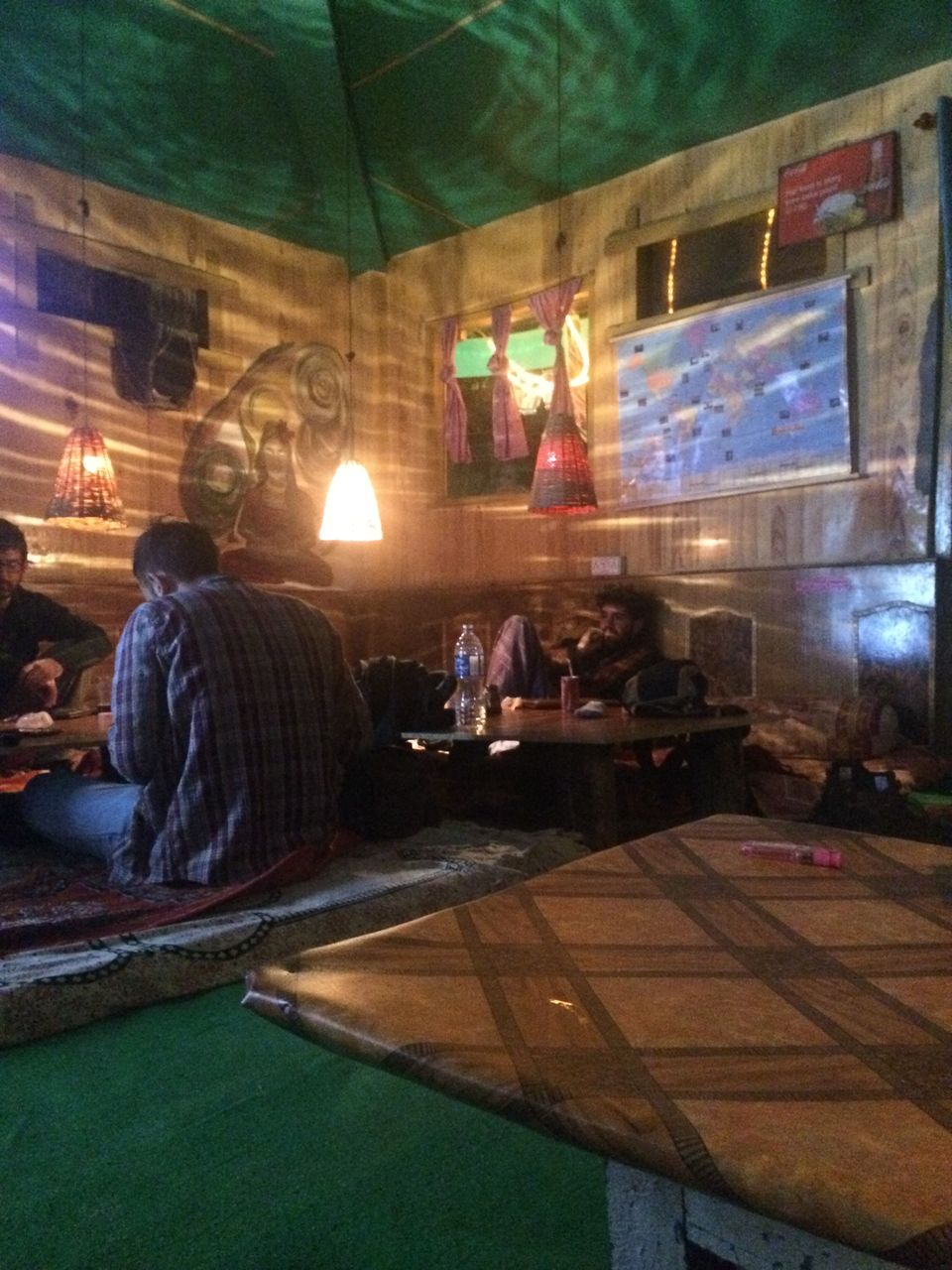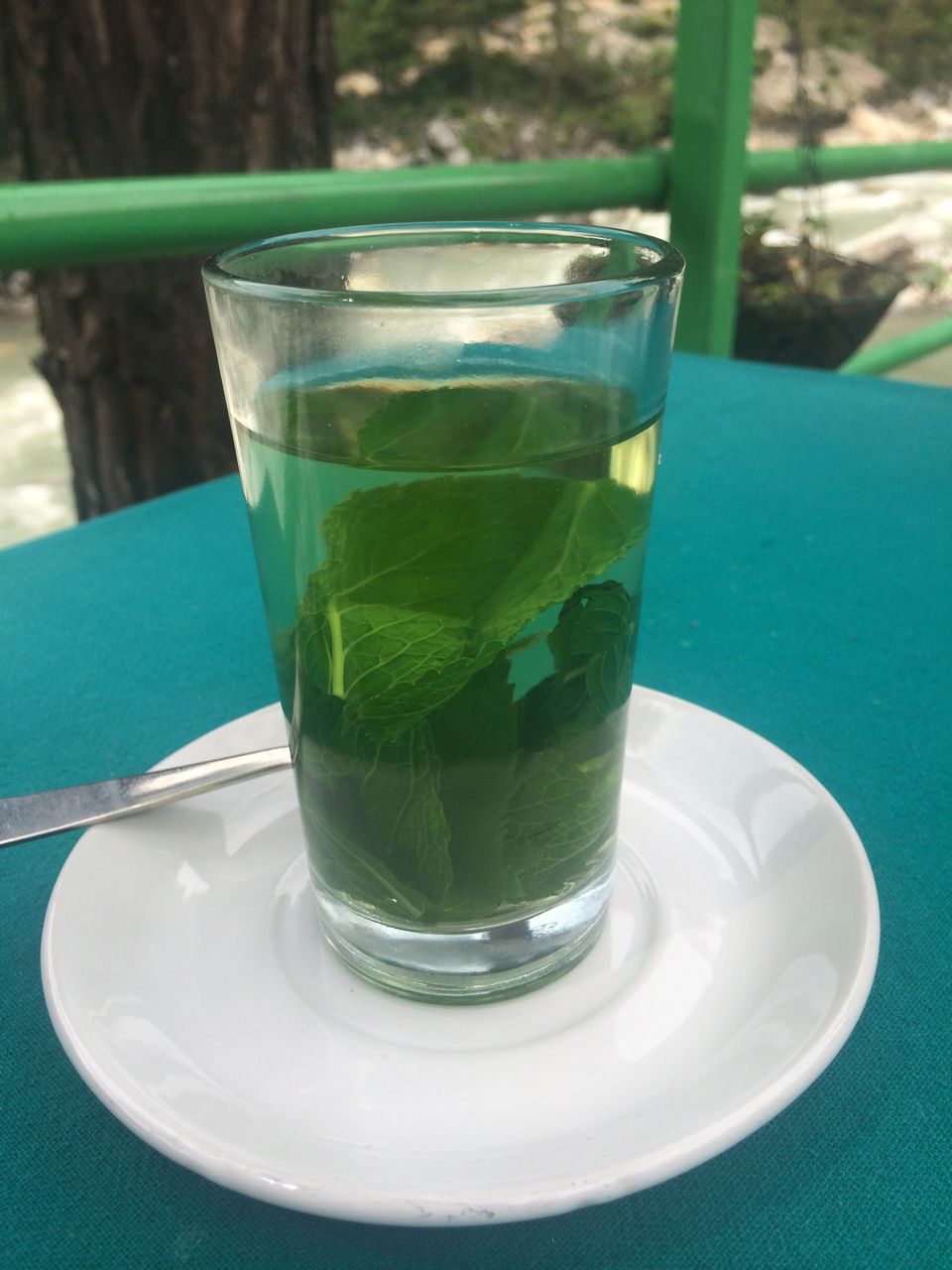 CHALAL (1635m)
Once stationed in Kasol, there are multiple options to do day trips to smaller and less commercialized hamlets like Chalal. It was a beautiful 45 mins hike through the woods to ChaIal. But, I was appalled to see that the trail was filled with garbage and litter left by the travellers visiting the Valley. The place was more peaceful than Kasol with cafes and home-stays available for travellers. On the way back from Chalal, we heard some great music from the hill top and stopped at Oh Magic View Café. There we met an interesting Indian traveller, a lawyer who was on a sabbatical from work and very inquisitive about the start-up scene in India. I had a great time interacting with him.
Must Visit Cafes: Shiv Dance Café, Oh Magic View Café (a hill top café on the way to Chalal)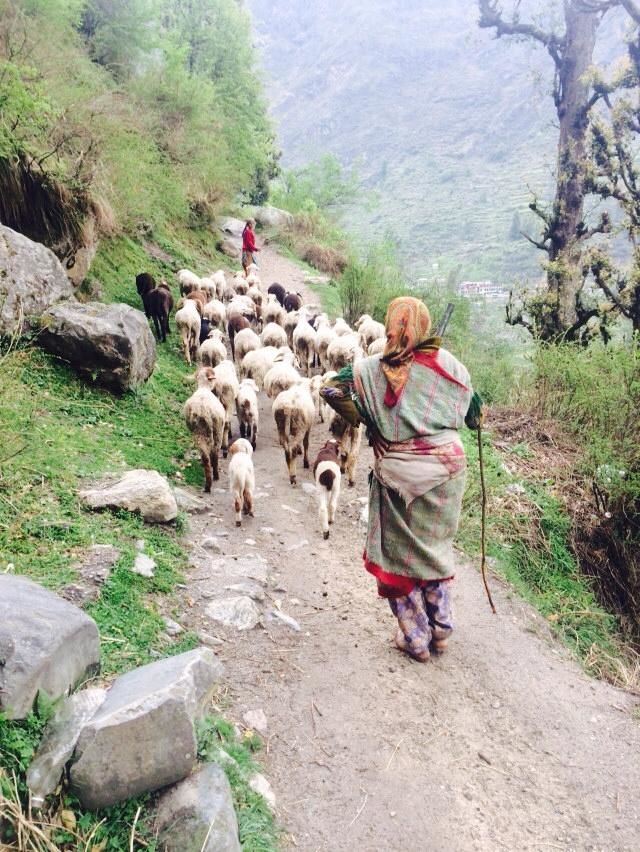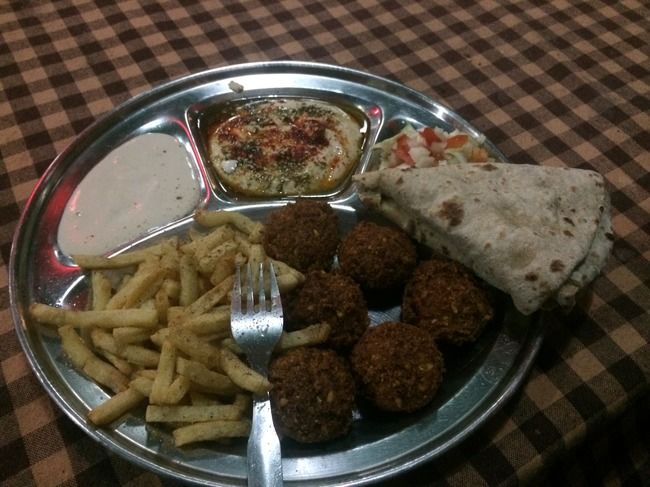 MALANA (3029m)
For all the mystifying stories heard in the past, we decided to visit 'one of the oldest democracies of the world' – Malana. From Kasol, we took a share cab to reach the gate of the village. It was a 35mins drive on a rough road. It was followed up with a 45 mins hike from the gate to the village entry point. Malana citizens claim to be the descendants of Alexander's army and feel superior to rest of the Indians. Non – malanese cannot touch their temples and there is a fine for doing so. We crossed the entire village, lined up with old yet charming wooden houses, to reach the cafes situated at the end of the village.
Must Visit Cafes: Moonlight Café, Dragon Café (the view is spectacular)
Other cafes: Muzik Café, Cosomo Guest House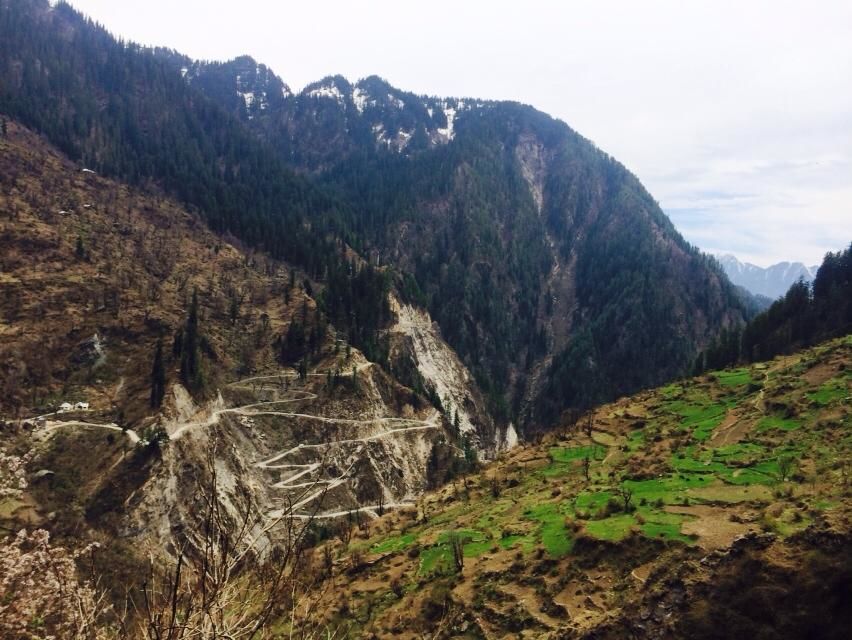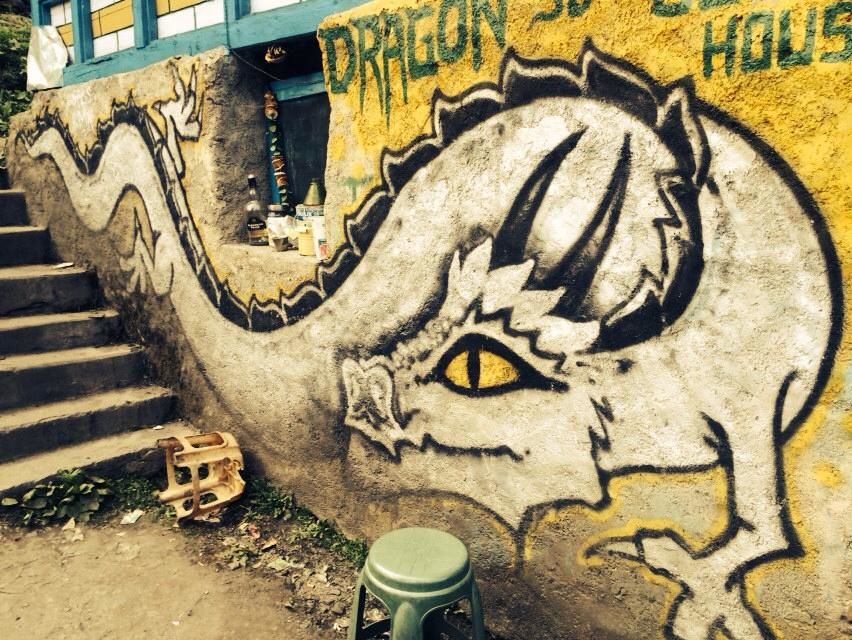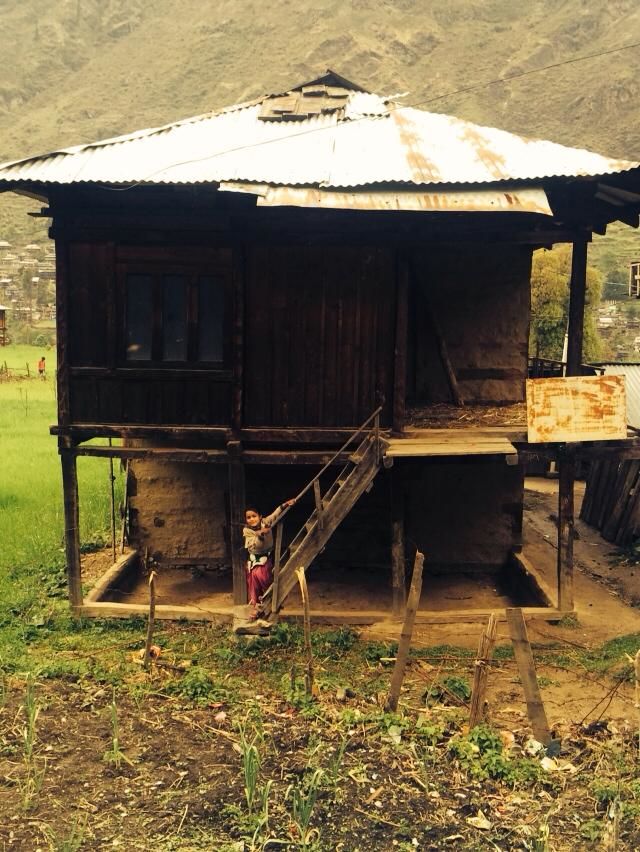 TOSH (2400m)
After travelling in and around Kasol, we headed to Tosh, gorgeous village 20 kms from Kasol and with one of the most scenic views of the majestic Himalayas with snow-capped peaks. We took a local bus till Barsheni, (the last bus stop of the valley) and then hired a shared cab to travel on an extremely bumpy 2kms stretch. We walked uphill till the end of the village to find the guest-houses and cafes. We checked a few and finally took rooms with balcony and a great view at Shiva Moon Guest House for INR 500, on twin sharing basis. The same day a big group of Israeli travellers arrived from Goa and the party began. The group of Israeli youth had finished their mandatory army training (3 years for men and 1 year for women) and took out time to travel across India. They played great music throughout the day and in the evening we watched a 'Quentin Tarantino' movie from 9 to 11 at the local café. We also did a few 'day hikes' from Tosh. Also, don't forget to try local liquor called 'Grahpa', worth a shot.
Guest House: Shiva Moon
Must Visit Cafes: Shiva Moon, Shiva Power, Deshokantha, Pink Floyd
Other Cafes: Maya Shiv Shakti, Blue Diamond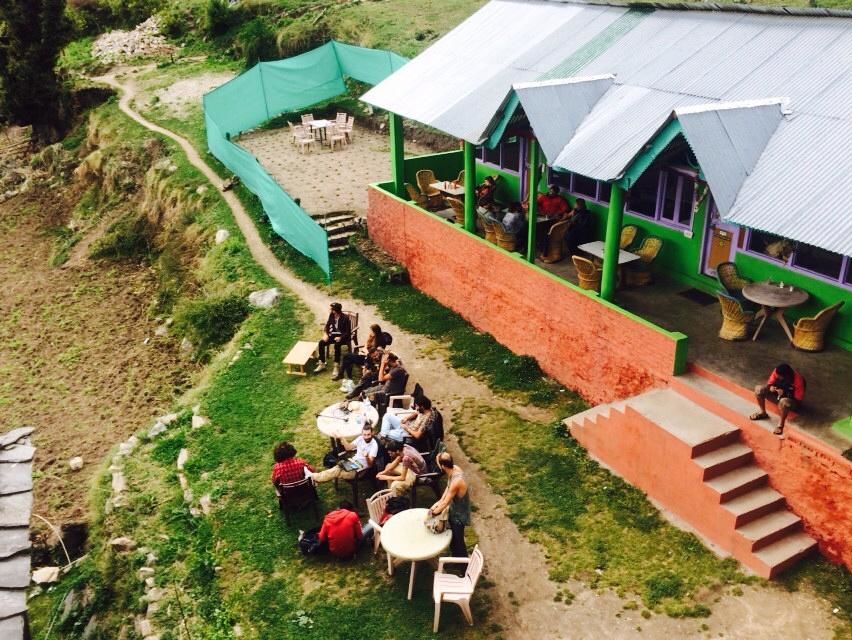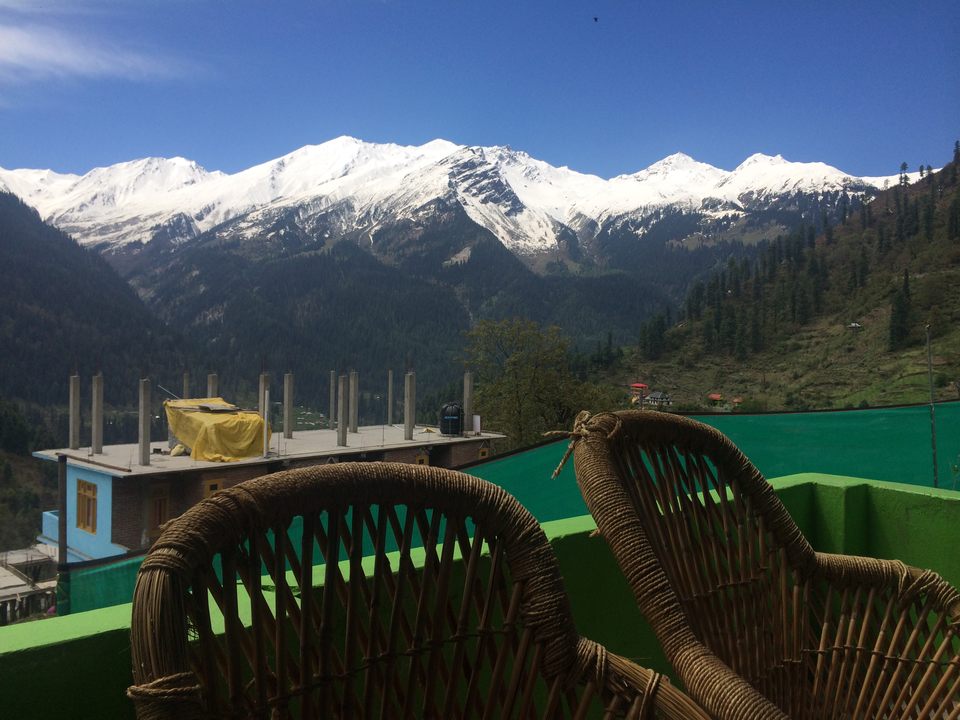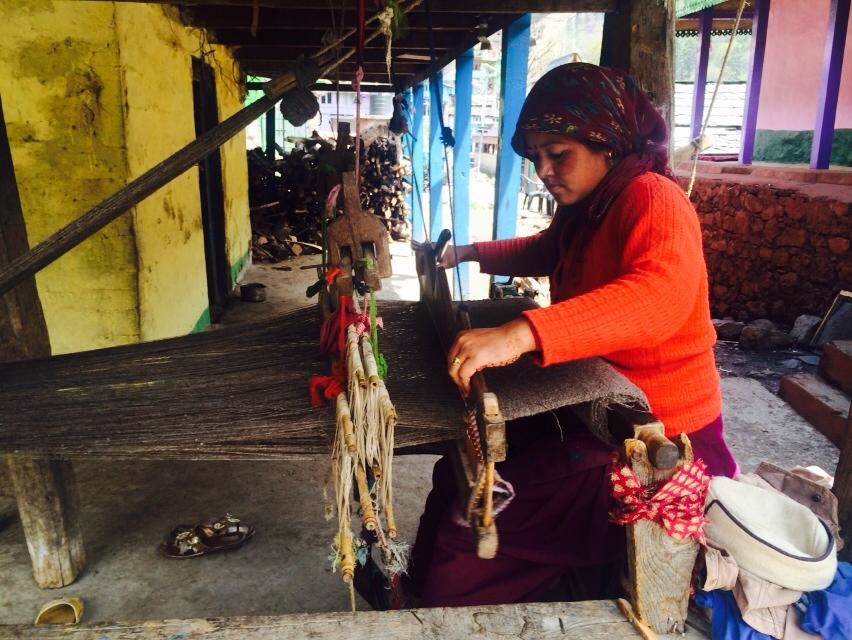 PULGA (2895m) and KALGA
From Tosh, we went on day-trips to Pulga and Kalga. Both the places are 1hr hike from the Barsheni Bus Stand. The trail to these villages passes through 'Fairy Forest', a dense Deodor jungle with hardly any people around to ask for directions too. At the end of Pulga village and in the middle of a rice field, we visited Boom Shankar Café – a roof top café with chilled out ambience. These triplet villages of Pulga, Kalga and Tulga are some of the most beautiful, quaint and friendly villages in the valley and a must visit for any traveller.
Must Visit Cafes: Boom Shankar Cafe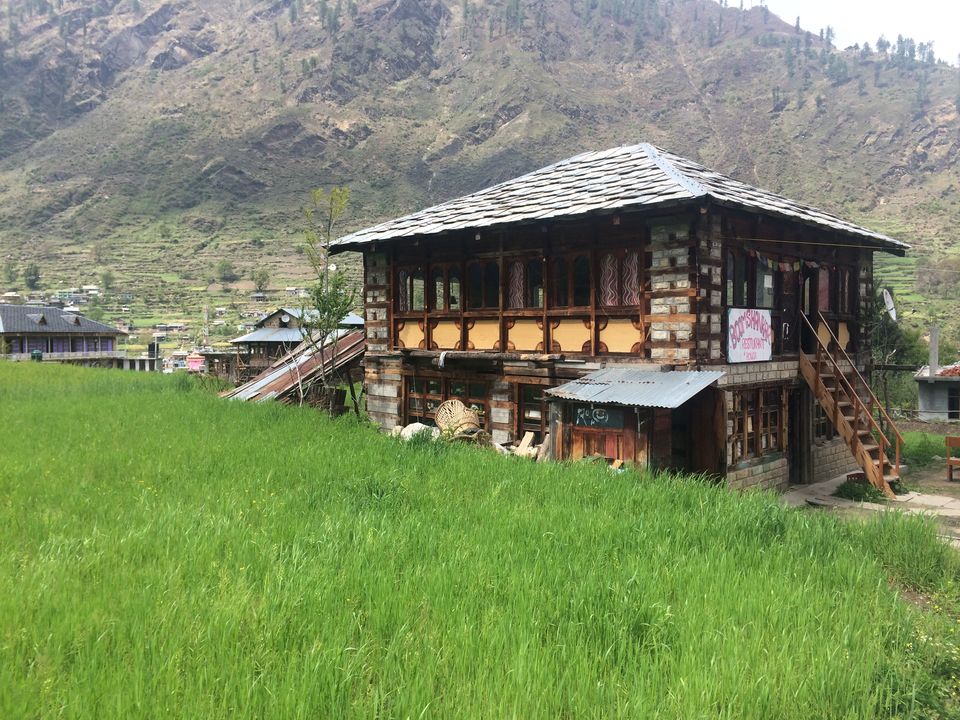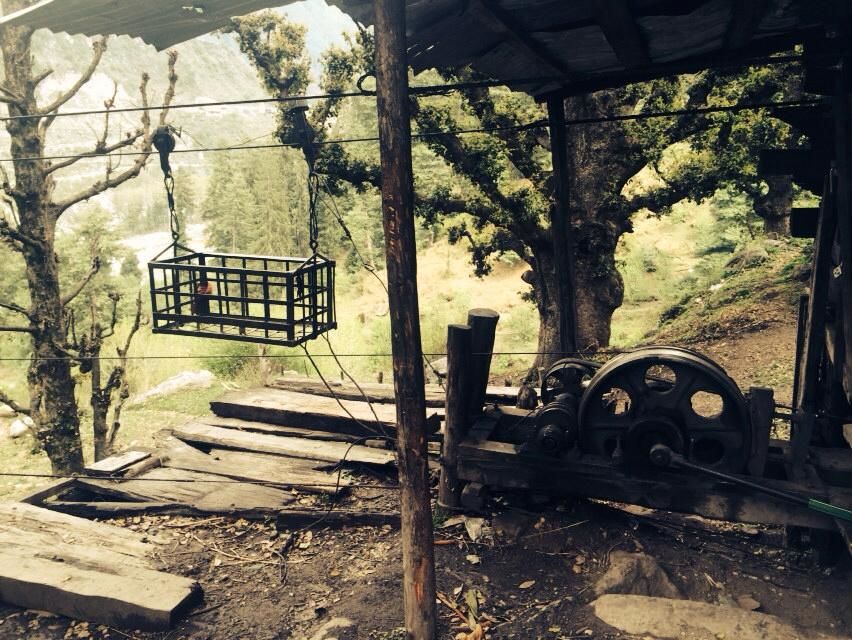 The next day we took a local bus from Barsheni to Bhuntar (check timings before hand) to catch our evening HRTC Volvo back to Delhi. The Parvati Valley left me enthralled with its sheer beauty, culture and the diversity of travellers visiting it. It is undoubtedly the perfect backpack destination in India.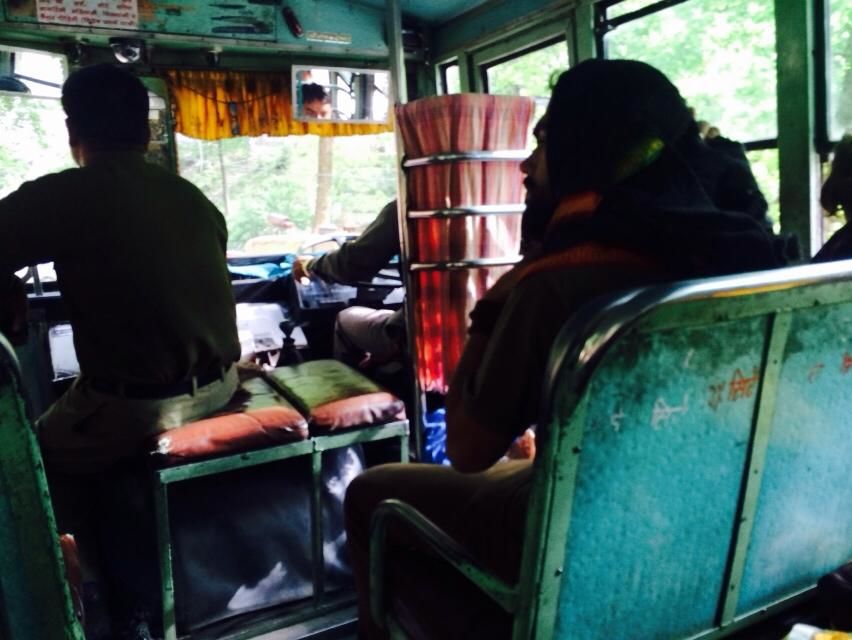 COST CHART:
TRAVEL:
1. Volvo AC Bus (Delhi to Bhuntar – 11 hrs): INR 1330
2. Local Bus (Bhuntar to Kasol – 2 hrs): INR 50
3. Local Bus (Kasol to Barsheni – 1.5 hrs): INR 30
4. Local Bus (Barsheni to Bhuntar – 3.5 hrs): INR 70
5. Local Cab (Barsheni to Tosh – 20 mins): INR 50
6. Local Cab (Tosh to Barsheni – 15 mins): INR 50
7. Share Cab (To and fro: Kasol to Malana – 45 mins): INR 250
8. Volvo AC Bus (Bhuntar to Delhi – 10.5 hrs): INR 1330
Total Travel: INR 3160
ACCOMMODATION:
1. Guest House Stay at Tosh and Kasol (8 nights): INR 2000 ( INR 250 per night per person)
Total Accommodation: INR 2000
FOOD (for 10 days):
1. Breakfast (Cornflakes, Milk and Banana): INR 500 (INR 50 per meal) (from local grocery shop)
2. Lunch: INR 1800 (INR 180 per meal)
3. Tea (2 per day): INR 300 (INR 15 per tea)
4. Dinner : INR 2000 (INR 200 per meal)
5. Water: INR 300 ( 2L bottle per day)
Total Food: INR 4900
TOTAL COST: INR 10,060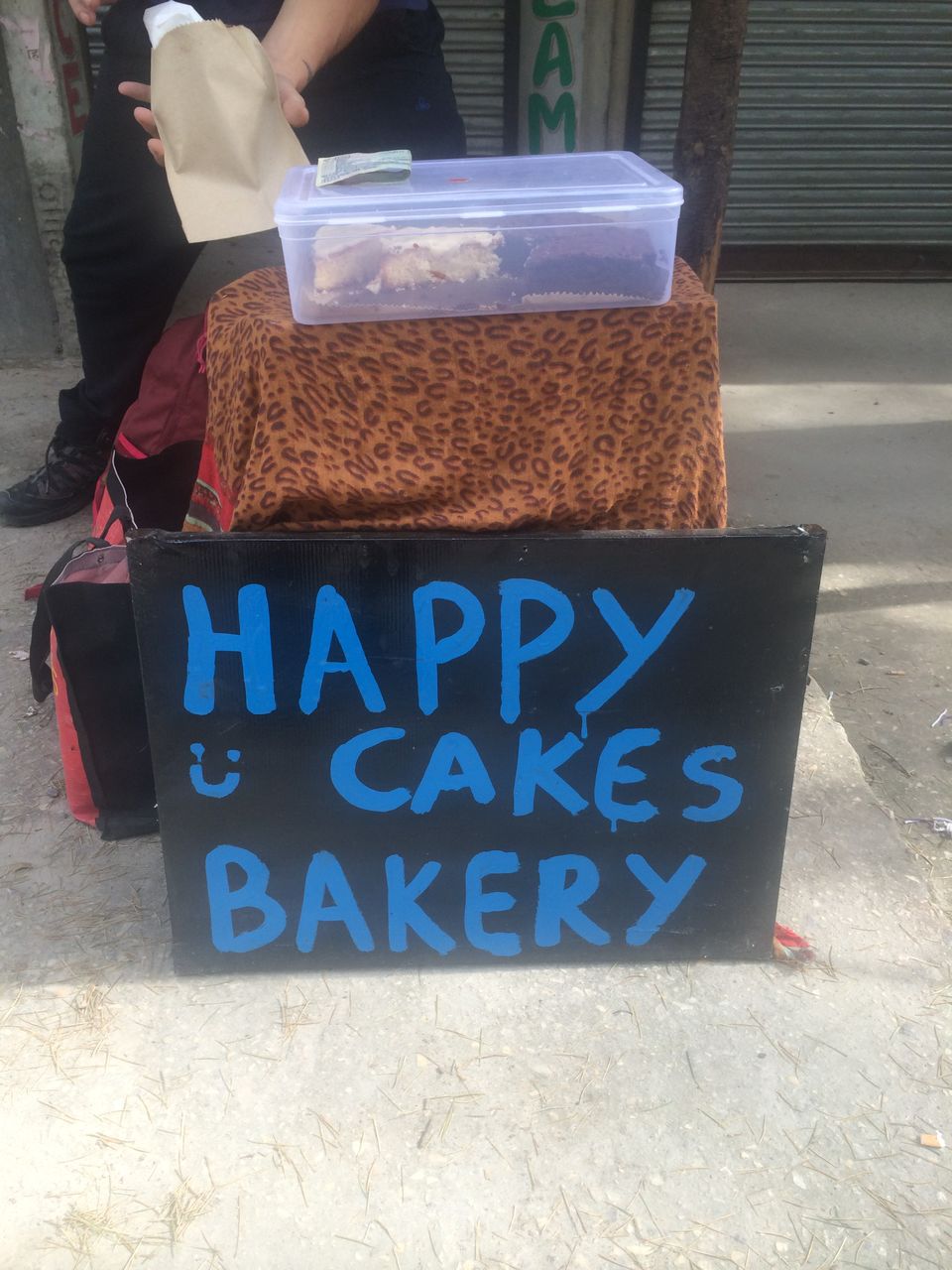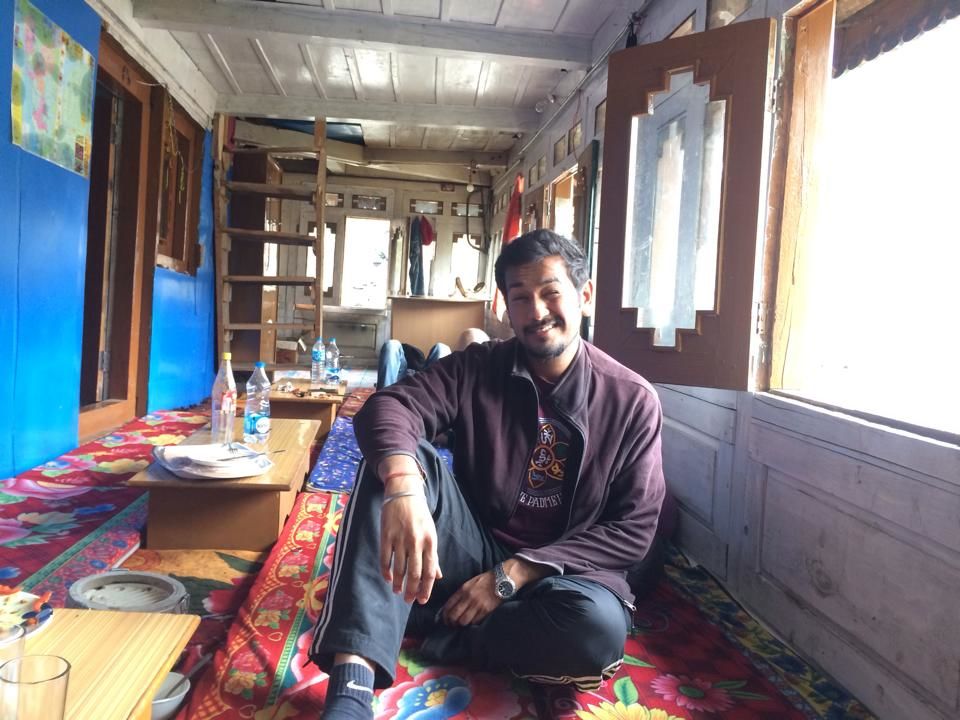 Frequent searches leading to this page:-
kasol backpacking, shiva moon tosh