Ladakh holds a special place in my heart and my countless travel here is a proof of my growing affectation with this enchanting beauty. I have been left mesmerised, surprised and in awe many a times which only drew me closer to this impeccable beauty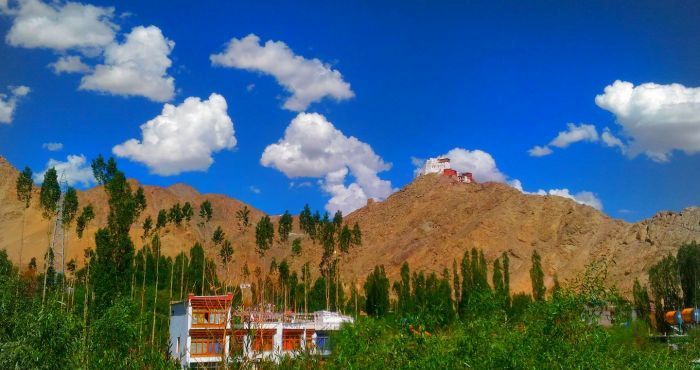 But this time when I decided to make another visit to this region, I had an urge to know more about Leh and explore the offbeat part within the Leh city. After all, there had to be more to this place apart from the known and popular sites such Shanti Stupa, Shey Palace and Thiksey Palace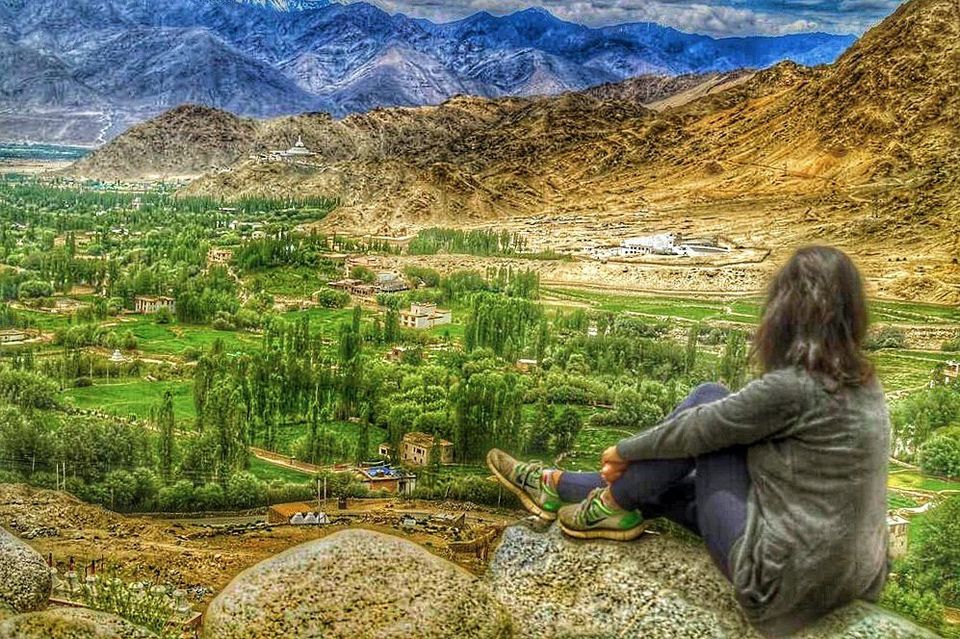 Sharing an offbeat guide to explore Leh in detail:
Donkey Sanctuary: A visit to Donkey Sanctuary was probably one of the most fascinating part of my Leh exploration. Honestly, I had no clue that a sanctuary like this even exist in Leh. It intrigued me when I noticed its board while roaming around the main market.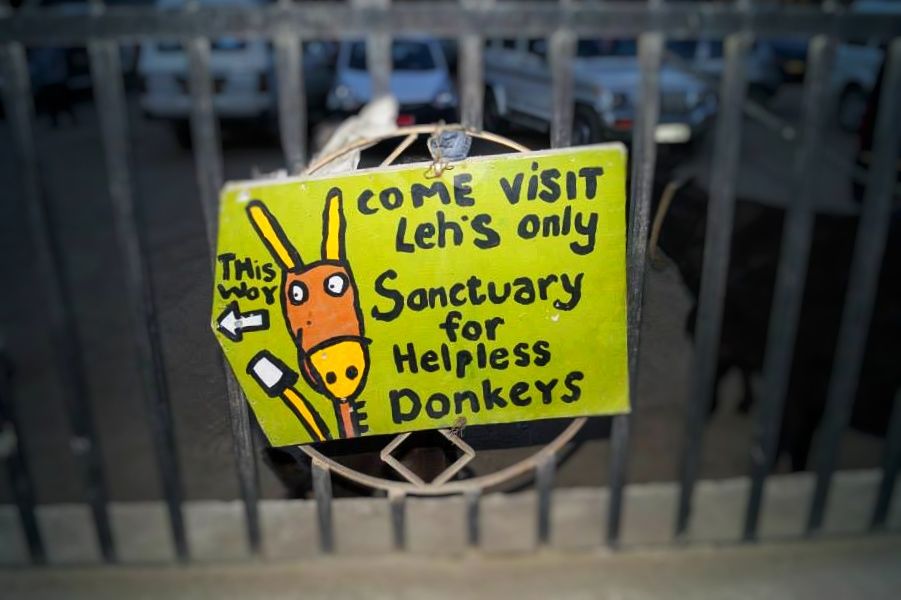 Without doubt I made a visit here and what I saw left me in surprised. Founded by a South African traveler, this sanctuary was formed as a shelter for all the old or sick asses and mules which have been abandoned by their owners.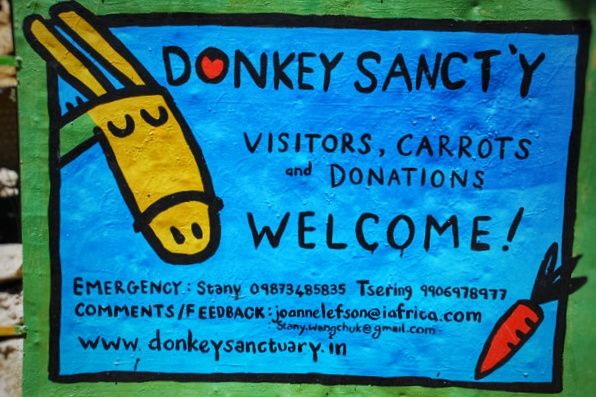 They have been left to starve with no one to care for them. This sanctuary takes care of the medical need of these donkeys as well as is a home to these homeless donkeys.
Entry is Free
Timings: Anytime
Rock Museum: Another fascinating part of my Leh exploration was the Rock and Mineral museum which houses hundreds of precious, semi-precious stones and fossils, collected from the rocks & mountains of Ladakh.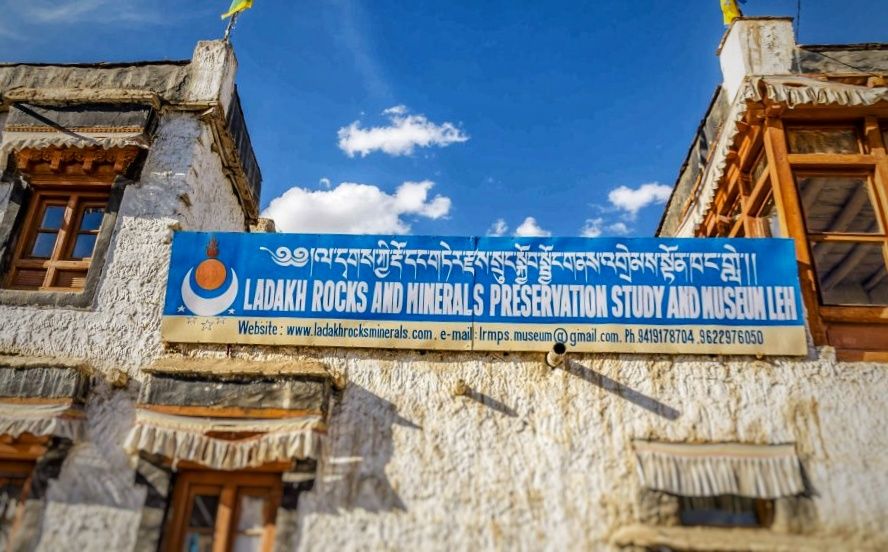 Located just outside the Sankar Gompa, this tiny museum homes various geological curiosities of the region which includes a fossilized Dinosaur egg, a natural lingam, volcanic bombs and a piece of 'lightening rock'. Be sure to check out this place while you are here!
Entry Fee: Rs. 50/-
Timings: 9 AM- 6 PM
Leh Palace: Though the major chunk of Leh Palace is in ruins now due to the Kashmiri invasion during the 19th century, the palace still continues to remain a stunning place to explore within the city of Leh. Built by King Sengge Namgyal as a royal palace during the 17th century, Leh palace still strive to keep its history intact, with a lot of display of ancient Buddha relics, paintings, old utensils, cutlery and artefacts used by the royal family, silently adorning the walls of the palace.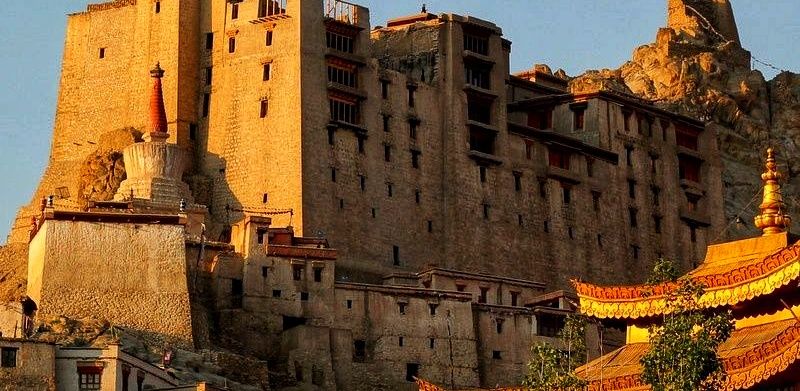 The regal palace is presently under the Archaeological Survey of India, which is working to renovate the ancient structures of that era
Tip: Watch for sunrises here which are extremely beautiful. The palace looks even more stunning when it is lighted up on certain special occasions and festivals.
Entry is Free
Timings: 7.00 AM to 4.00 PM daily
Zorawar Singh Fort: I wasn't able to catch this fort on my earlier visits, though it had been in my list for long. So, this time I was adamant on visiting this one and it was totally worth every effort.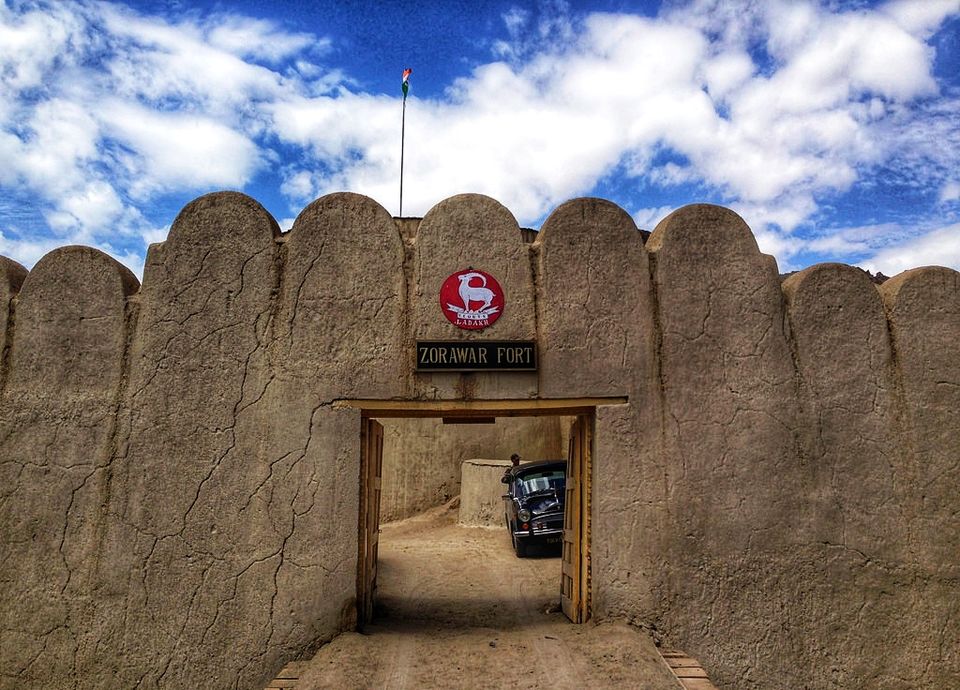 Though it is slightly off the city, I would recommend it for a short visit because of its rich historic past. Zorawar fort is a tribute to the Napoleon of India, General Zorawar Singh who is still considered as one of the best high altitude warriors or the best.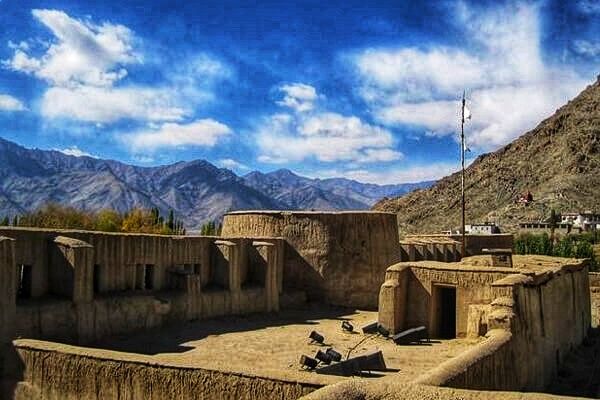 General Zorawar Singh who, in 1836, built this fort for his soldiers, was renovated in 1997 and was re-opened for public on August 15th to commemorate golden jubilee of the Independence Day. Zorawar Museum narrates his victories and defeats.
Entry is Free
Tip: Occasional light and sound shows highlight its contours during the summer months of May-October
Timings: till 6 PM
Sankar Gompa: Considered to be a subsidiary of Spituk, Sankar Gompa belongs to the Gelukpa or the Yellow Hat Sect. One of the my favorites from this gompa was its main building which is adorned with a golden spire and a "Dharma Chakra" flanked by two deer, symbolizing the Buddha's first sermon in Sarnath. This is also one of the most accessible gompas and hence there are restricted visiting hours for tourists.
Timings: Visit this gompa either between 7:00 AM to 10:00 AM or between 5:00 PM and 7:00 PM.
Direction: Approximately 3 km from Leh.
Chowkhang Gompa: I nearly missed this one as Chowkhang Gompa is not easy to locate. It is almost hidden amongst the shops on the street of the main market which makes it difficult to spot. But few steps lead down will lead to a lovely square where the Gompa sits right in the middle of this square!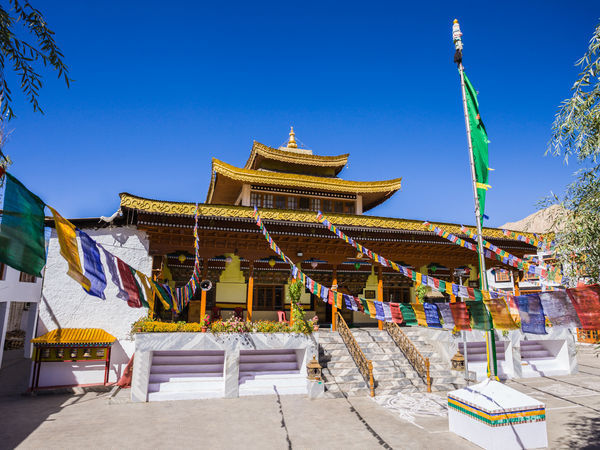 And what a beautiful sight it is. A relatively new structure, this gompa houses the headquarters of Ladakh's Buddhist association. It also holds occasional residential programs to learn Buddhism.
Entry is Free
Timings: Anytime
Heritage Walk in Old Leh: This was the most unexpected part of my Leh exploration when I was introduced to old Leh and what intrigued me was how this old town has stood against the time to protect and showcase the heritage and cultural legacy that once exemplified Leh. Sadly today it is mostly overlooked for the love of other popular attractions.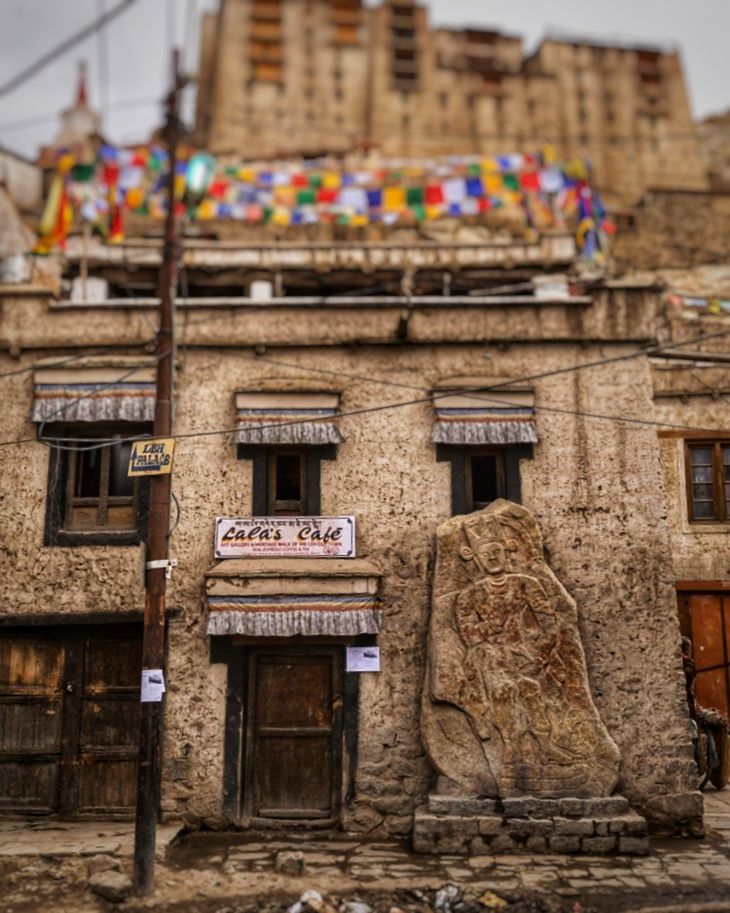 Tip: Head to Lala's cafe where these local walks are conducted for Rs. 300-400 for half a day
Central Asian Museum: The Central Asian Museum of Leh commemorates the important facets of Ladakh's history and heritage.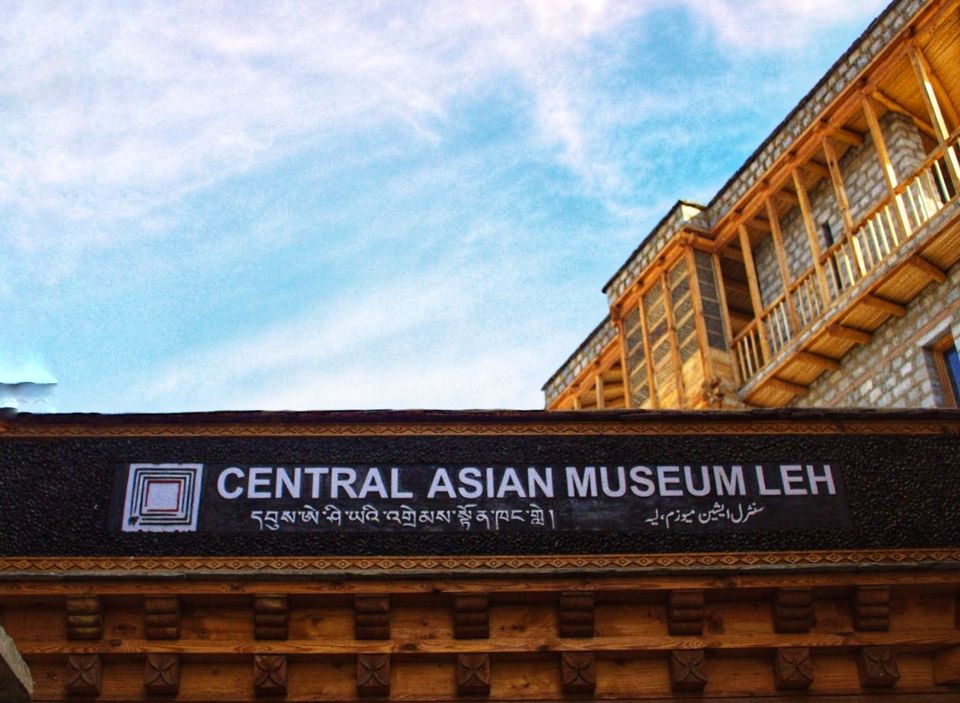 This museum has a glorious collection depicting the rich cultural heritage of Ladakh, not only through the artifacts only but through the interiors as well, which gives the illusion of being transported in time.
Timings: 10AM–7PM
Entry: Rs. 50/-
Leh market itself is an Antique: How can one ignore to explore the biggest markets of Leh, which is an obvious tourist attraction.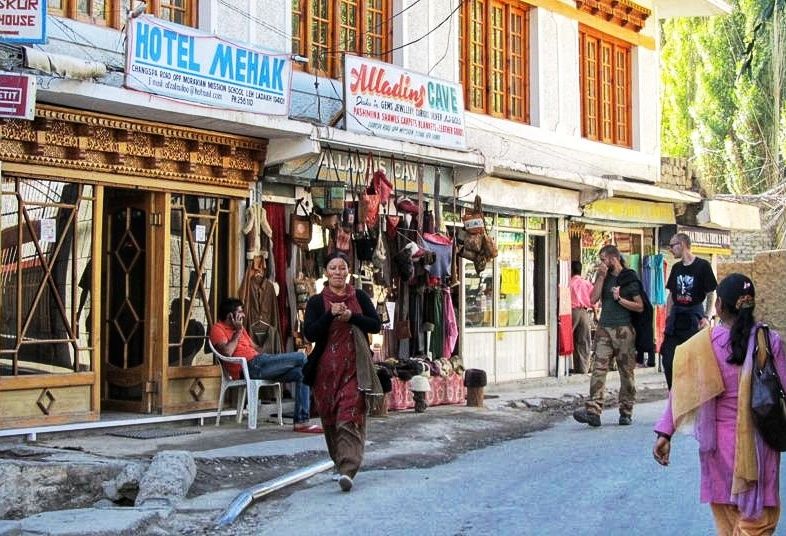 An ultimate place for any traveler to explore and pick up local mementos and handicrafts.
Head my Travel and Fitness Blog for more such stories and guides