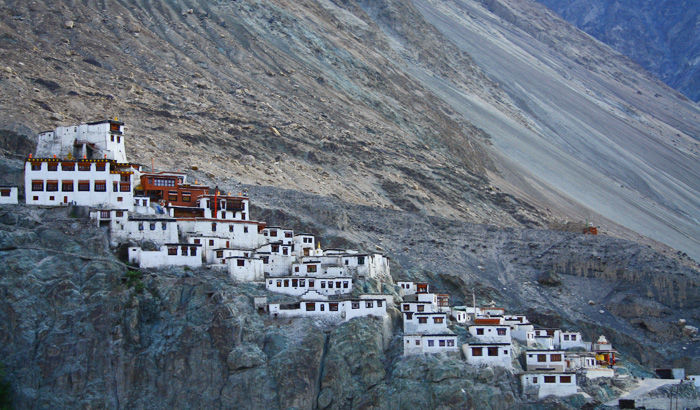 Diskit Monastery, the oldest and biggest Buddhist Monastery in Nubra Valley, stands towering at a height of 10,300 feet in Ladakh's cold desert. It was created in the 14th century by Changzem Tserab Zangpo, a pupil of Tsong Khapa, and is affiliated with the Gelugpa (yellow hat) school of Tibetan Buddhism. It is part of the Thiksey Monastery.
The major and one-of-a-kind feature of Diskit monastery is a massive statue of Lord Buddha atop it. This well-known monastery may be found in Ladakh's Nubra valley. This well-known tourist site is regarded as one of Ladakh's oldest and largest Buddhist centres.
The massive 106-foot Maitra Buddha monument, which was unveiled by the well-known holy priest Dalai Lama, is a major draw for tourists from all over the world. The statue is supposed to represent and promote three fundamental ideas: the protection of Diskit Village, the avoidance of additional conflict with Pakistan, and the promotion of international peace.