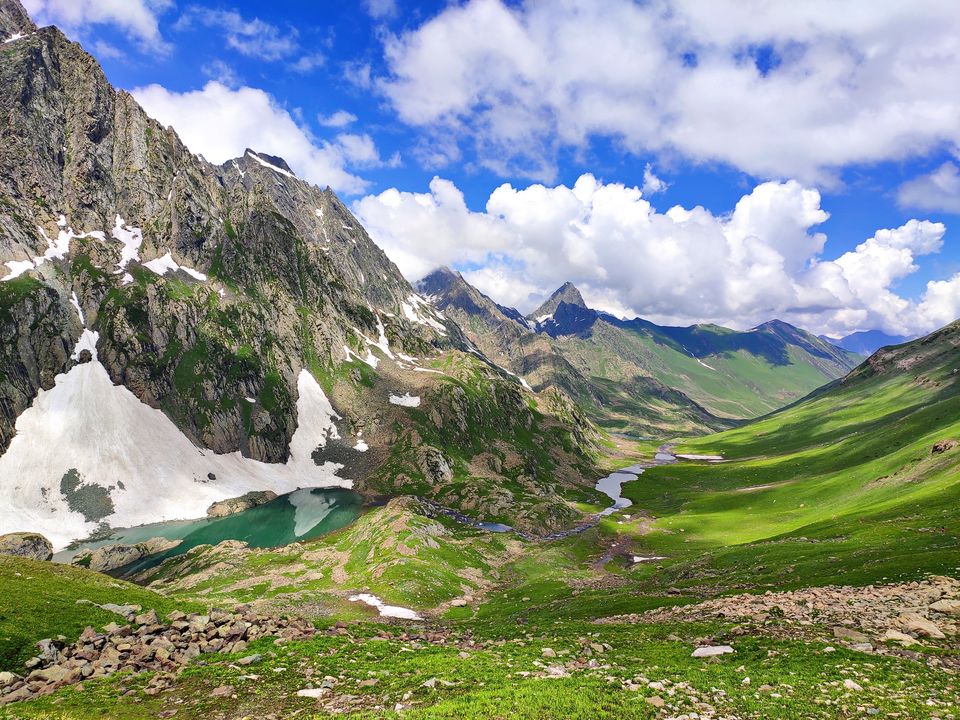 "Gar firdaus bar roo-e zameen ast, hameen ast-o, hameen ast-o, hameen ast". If there is a heaven on earth, it's here, it's here, it's here.
It is one of the best scenic trek I have ever witnessed. It has everything, beautiful valleys, magnificent alpine lakes, green meadows, snow covered tracks, very wide view of valleys, river crossing, majestic view of stars at night, trout fish and Kashmiri songs.
Brief details of the itinerary:-
Day 1 - Drive from Srinagar to Sonamarg to reach the base camp (2800 mt) beside Sind river, and then trek to Thajiwas Glacier and back to camp.
Day 2 - Sonamarg to Nichnai (11 Km) mostly ascend to reach the camp at an altitude of 3500 mt.
Day 3 - Nichnai to Vishansar Lake (distance :13 km, altitude :4000 mt).
Day 4 - Vishansar to Gadsar Lake (diatance :16 km , altitude :4300 mt).
Day 5 - Gadsar to Mengendob via Satsar lake (diatance :10 km, altitude :3400 mt).
Day 6 - Mengendob to Gangabal via Zazi pass, and camp beside Nandkol (distance :11 km, altitude :4000 mt)
Day 7 - Rest day
Day 8 - Gangabal to Naranag trek(distance :16 km, altitude :2200 mt), then drive back to Srinagar.
Started the trek from Sonamarg Valley.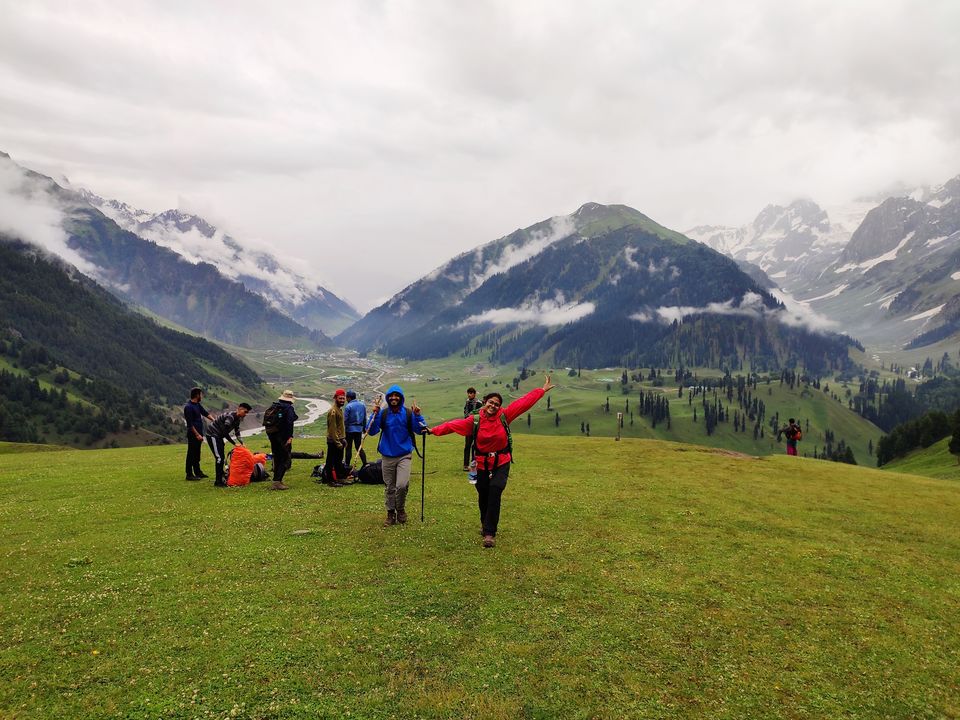 On the way to Nichnai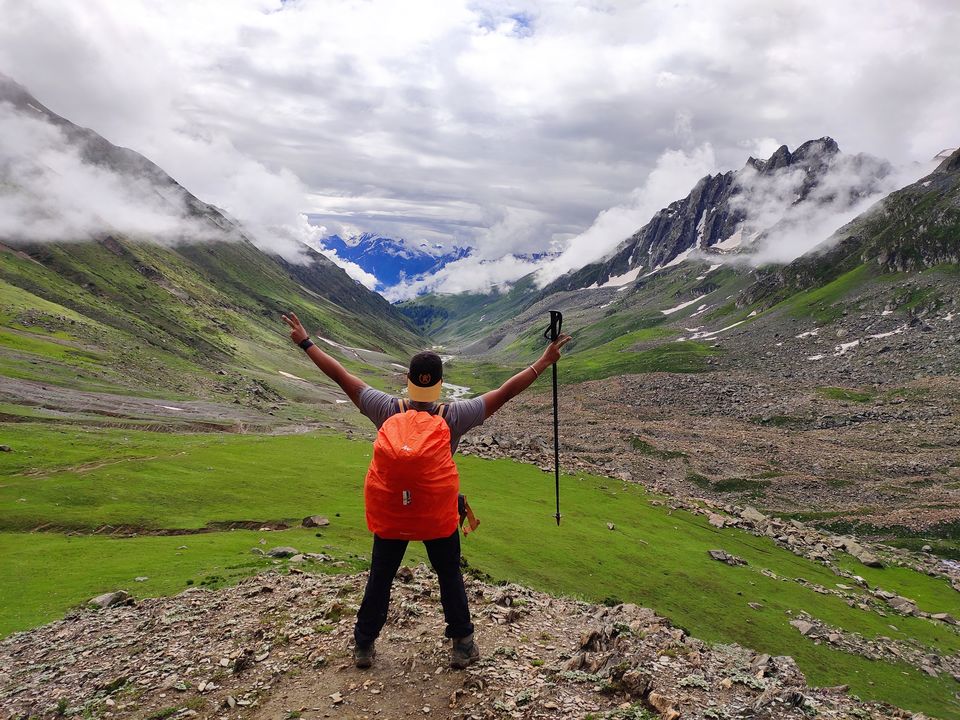 Heading towards Krishnasar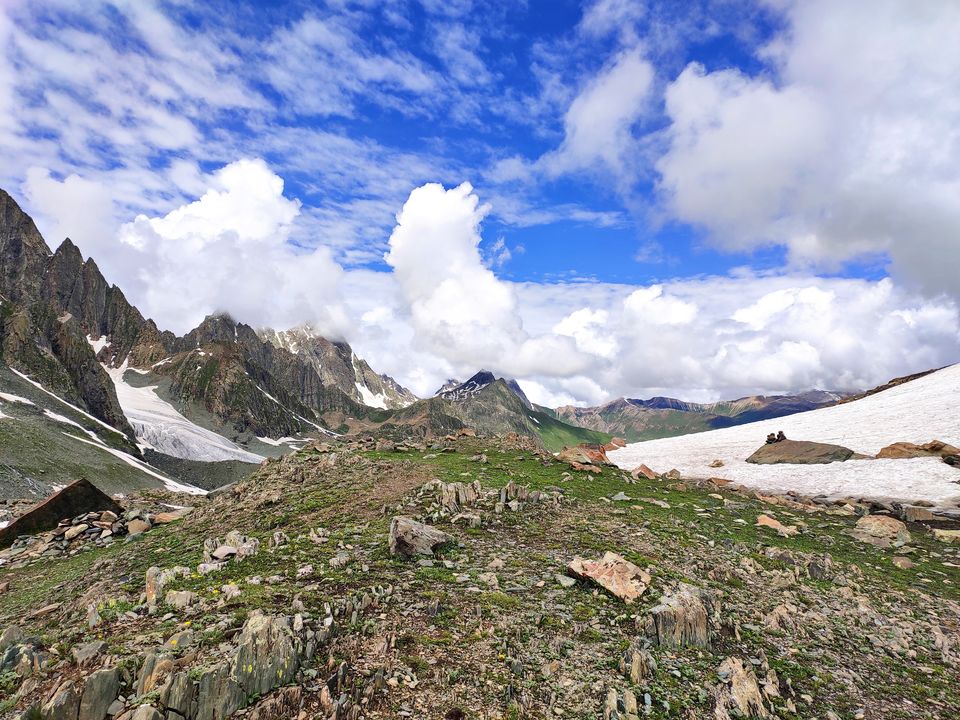 I have hardly seen such a landscape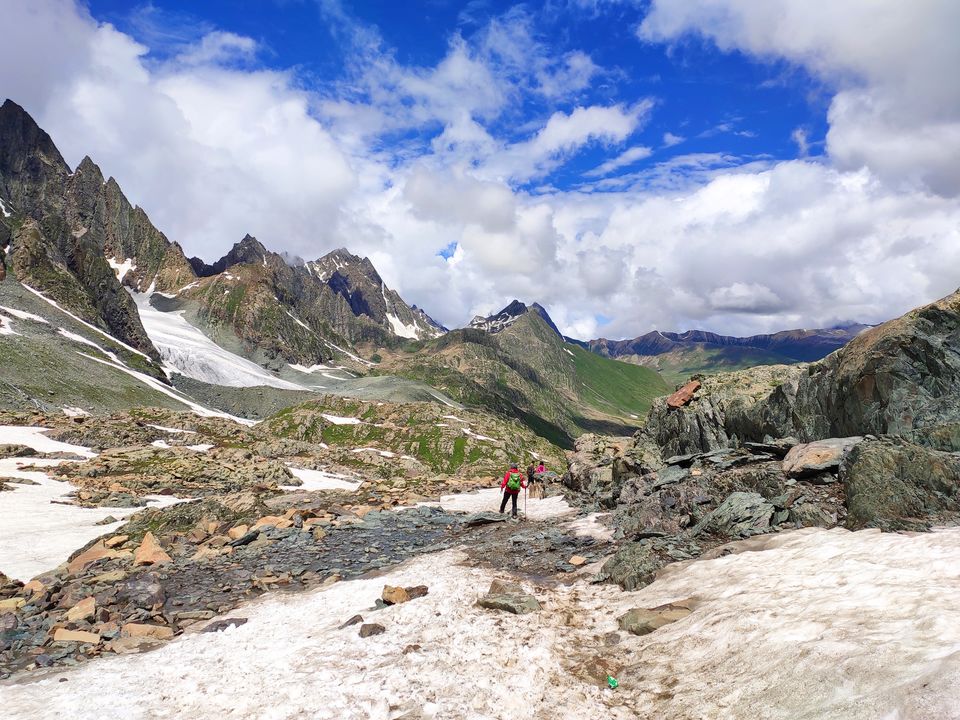 Walking over the green lush mountains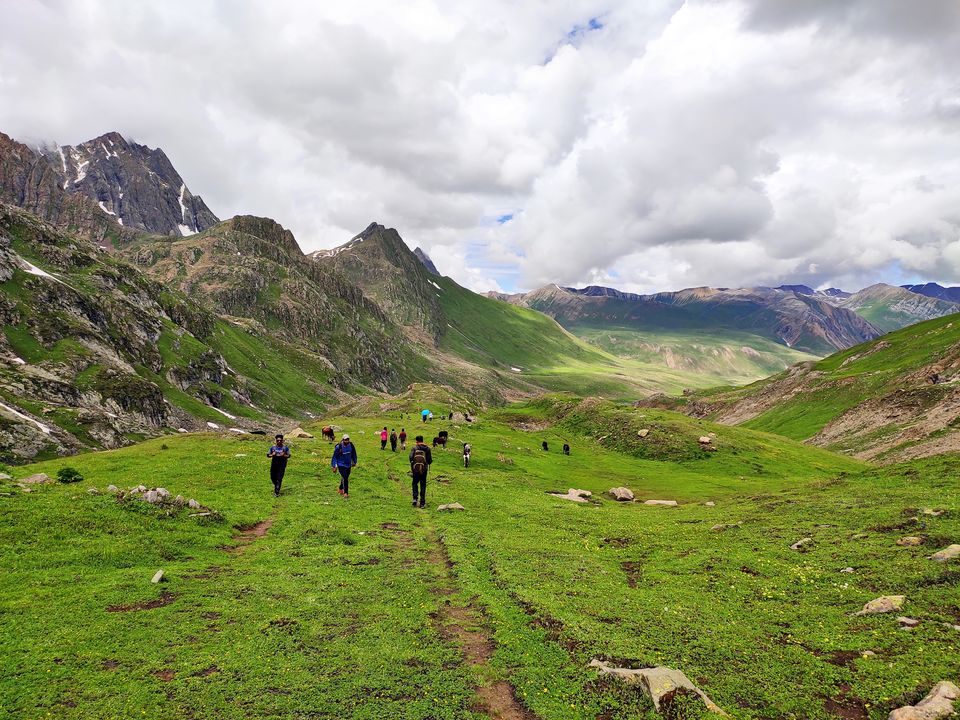 I wish, if I could be the Shepherd and stayed there forever. Blue sky, white clouds, strange shaped mountains partially covered with snow, green fields and undisturbed herd of sheep.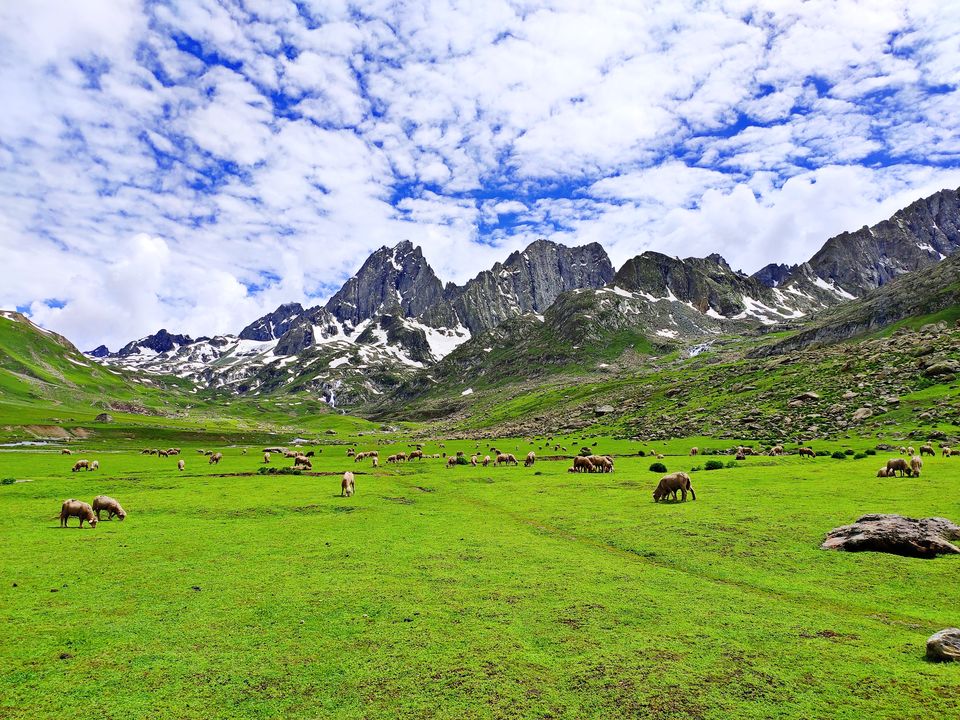 Anant, Ruma(my better half), me , Bella and Bikash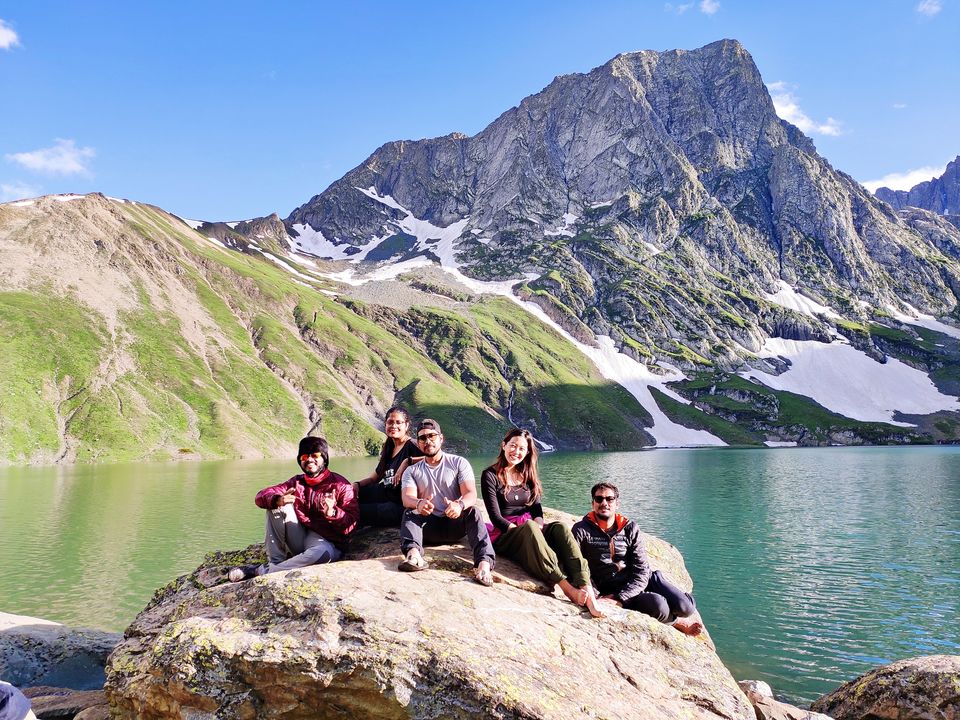 Me posing in front of Twin Lake Krishnasar and Vishnasar.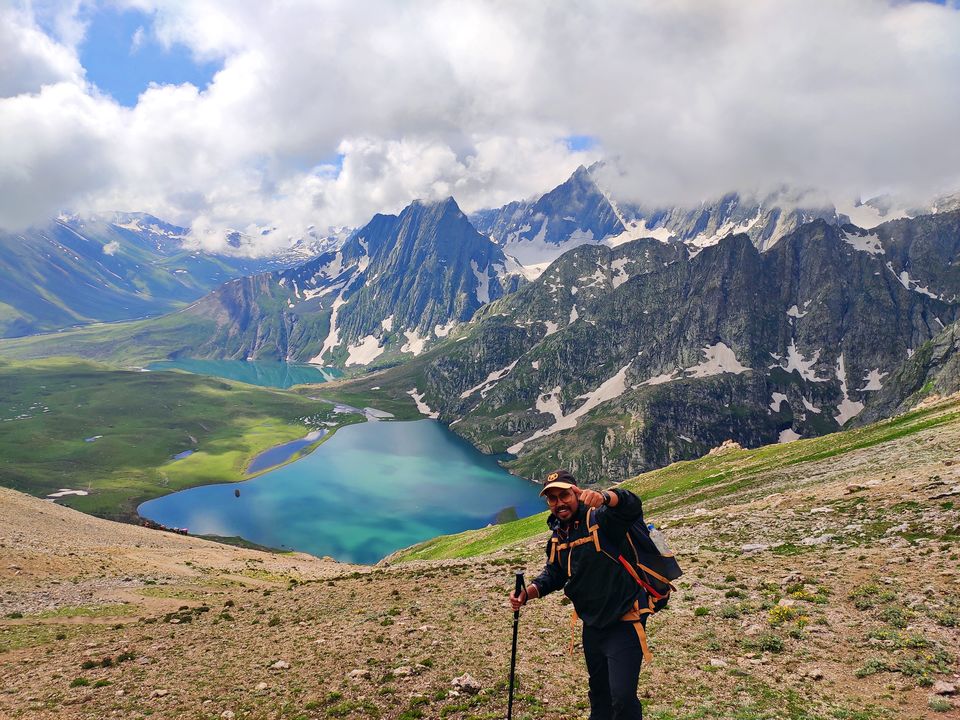 Heavenly Lakes.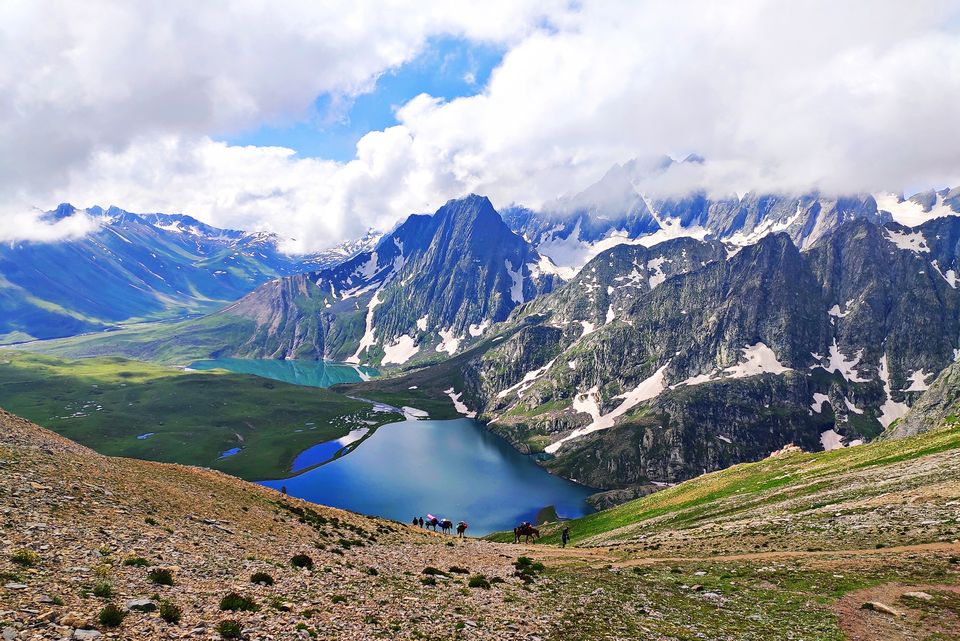 Me at the top of the world.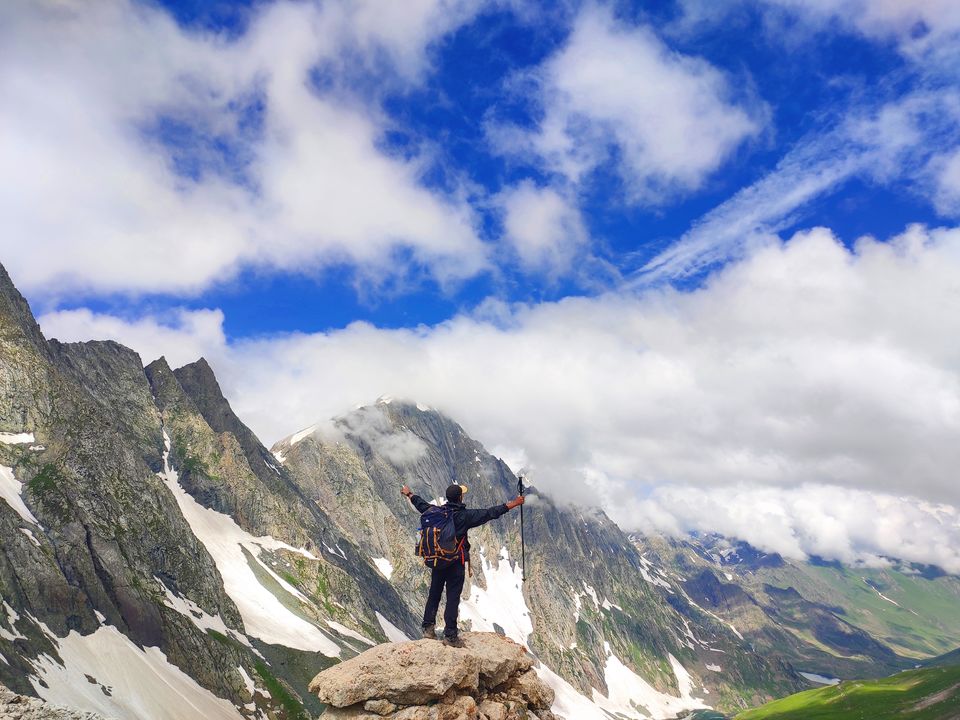 When she is happy !!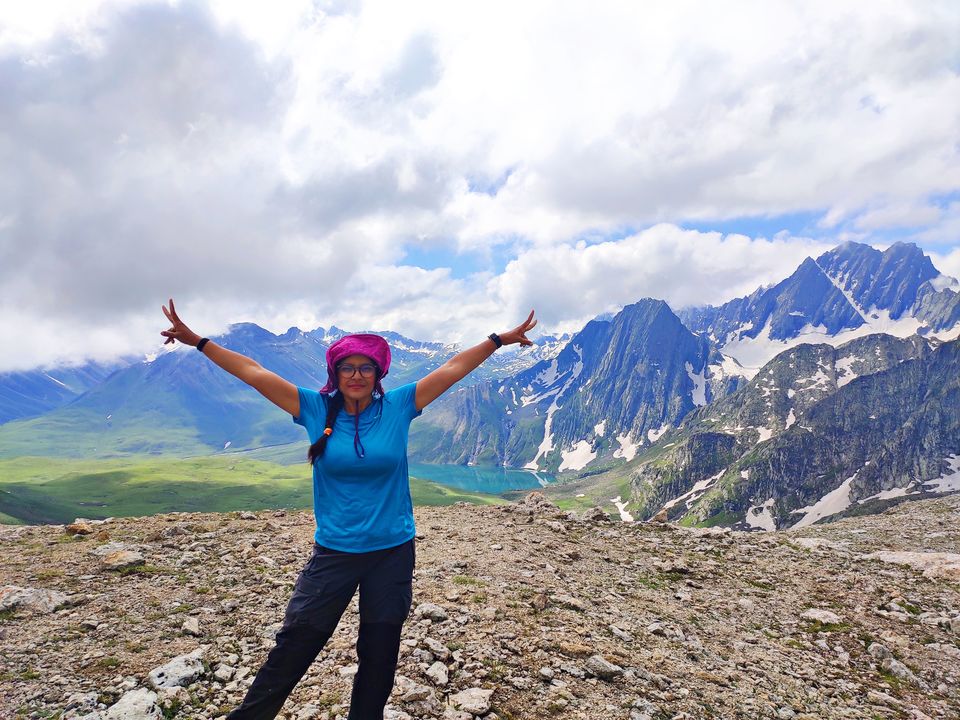 I loved to walk all the day long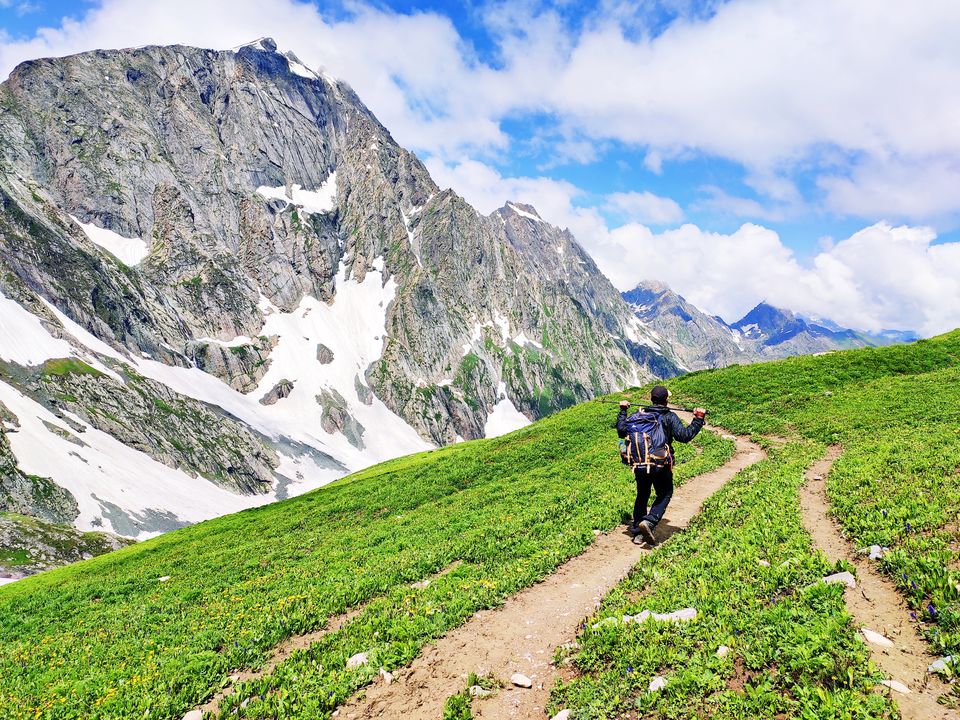 Yes ! this is India.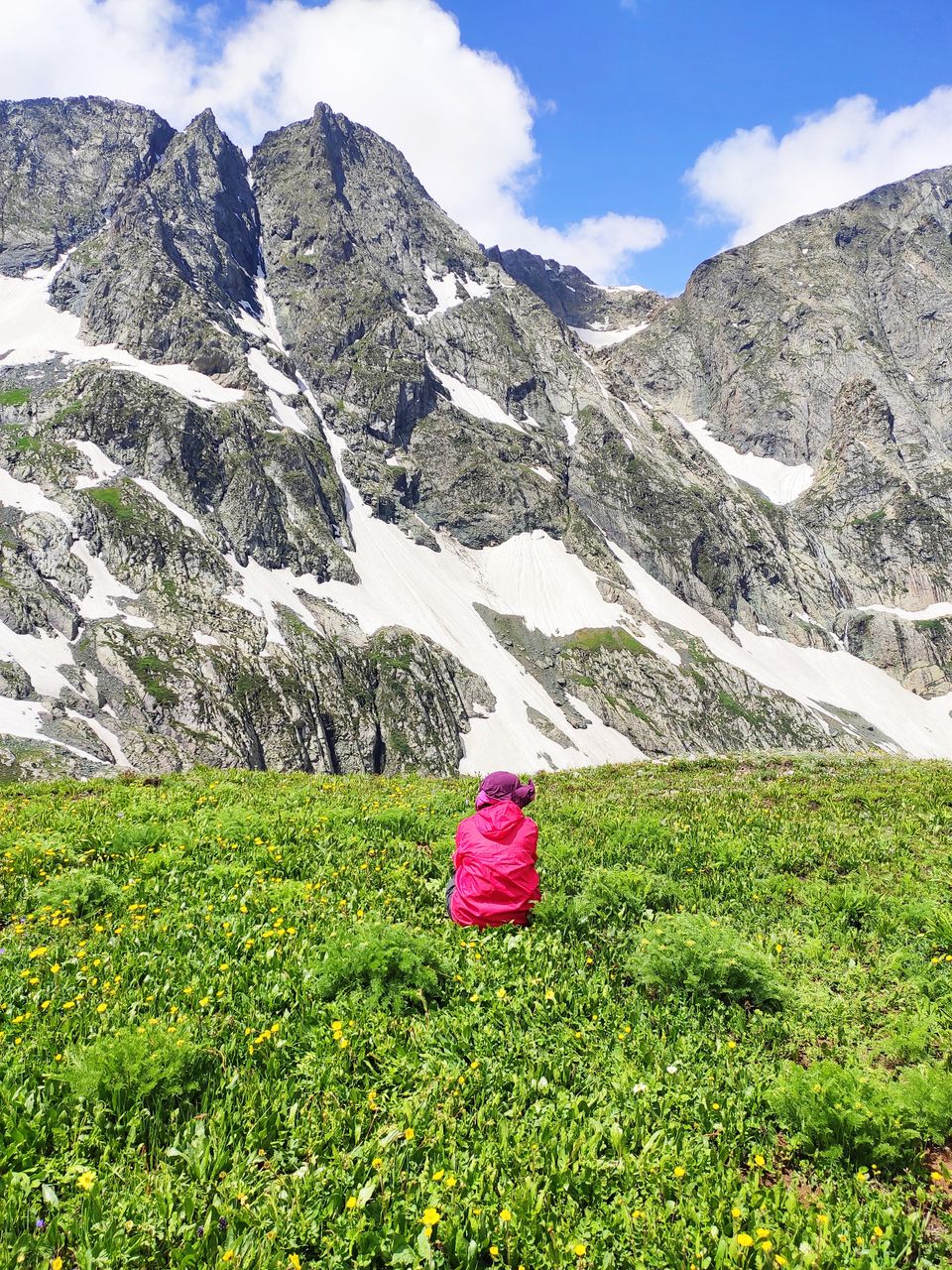 Such a lovely place.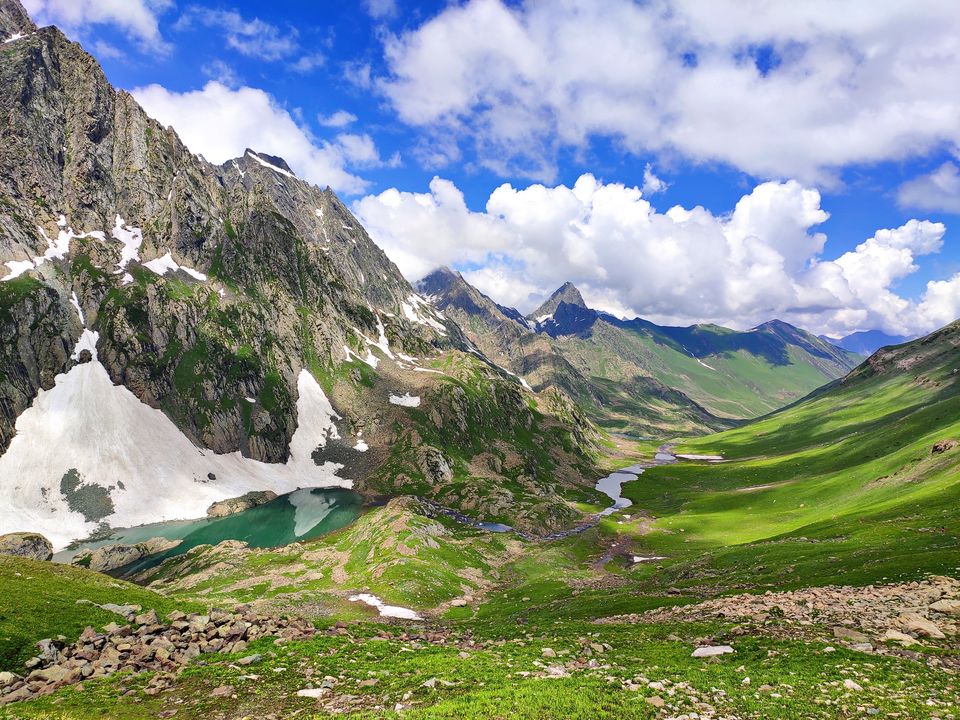 Vishnasar Lake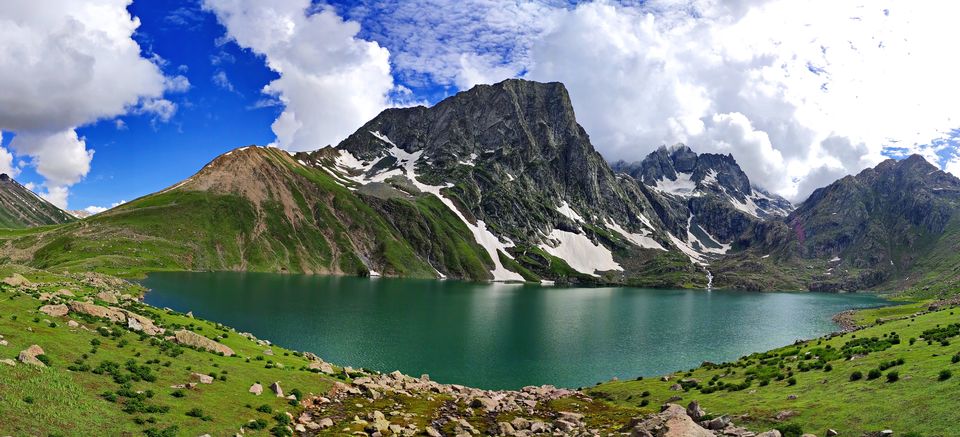 Krishnasar Lake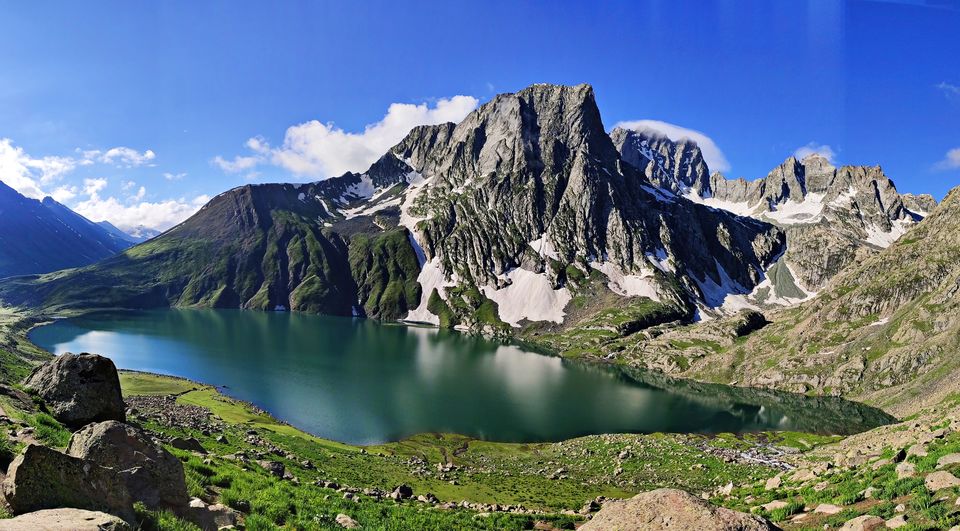 Gadsar Lake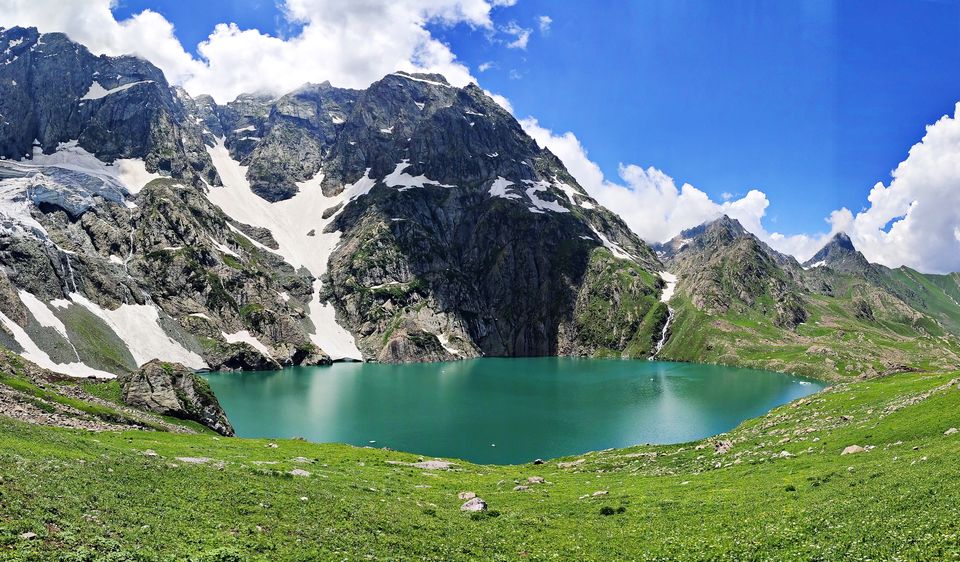 Nandkol Lake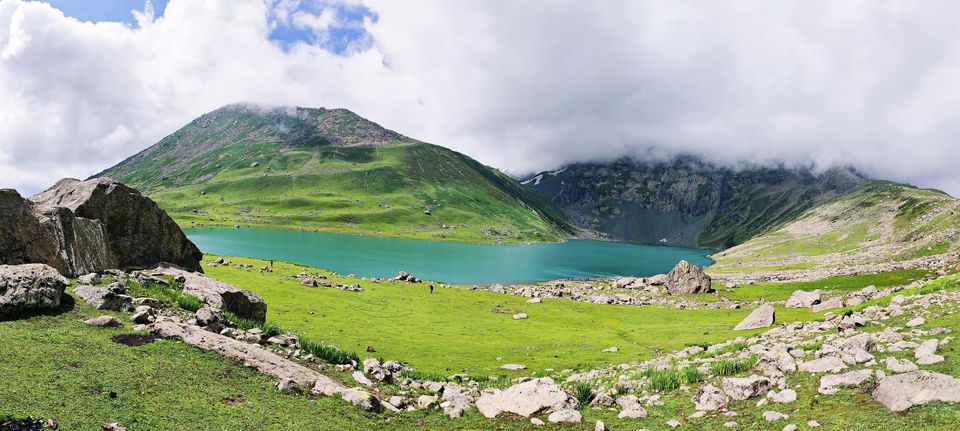 Gangabal Lake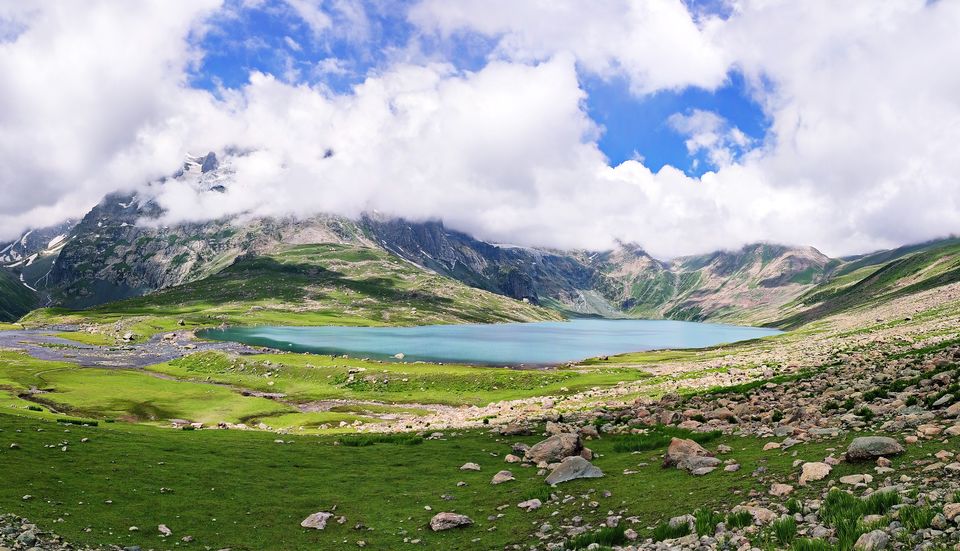 Whom to choose ?
After doing a lot of investigations, we had chosen to trek with Budget Trek Kashmir , which is a well experienced local trek organizer of Kashmir. Believe me, they know the route better than any other well named organizer. Due to their vast knowledge of the place, they will show you some beautiful hidden lakes which are unknown to rest of the organizers. While we were on the trek , we were unexpectedly served with yummy chicken curry, freshly caught trout fish, unlimited eggs, freshly plugged vegetables and so on. Which I can bet that no other organizers will dare to serve. I want to express my heartfelt gratitude to each and every person of the organizer, especially to Riyaz Ji, Mansoor Ji, Mama, Wasir Ji & the rest of the team members who were so much assiduous to make our trek a memorable one.
Frequent Searches Leading To This Page:
Gangabal to Naranag trek packages, kashmir budget package for friends, places to visit near jammu, best time to travel kashmir, most visited places in jammu and kashmir, srinagar honeymoon packages for couple, solo trip kashmir packages from delhi, family trip packages to jammu and kashmir , srinagar tour packages for honeymoon , top kashmir tour packages for honeymoon, kashmir group trek packages, top activities in kashmir , best local site seeing in kashmir