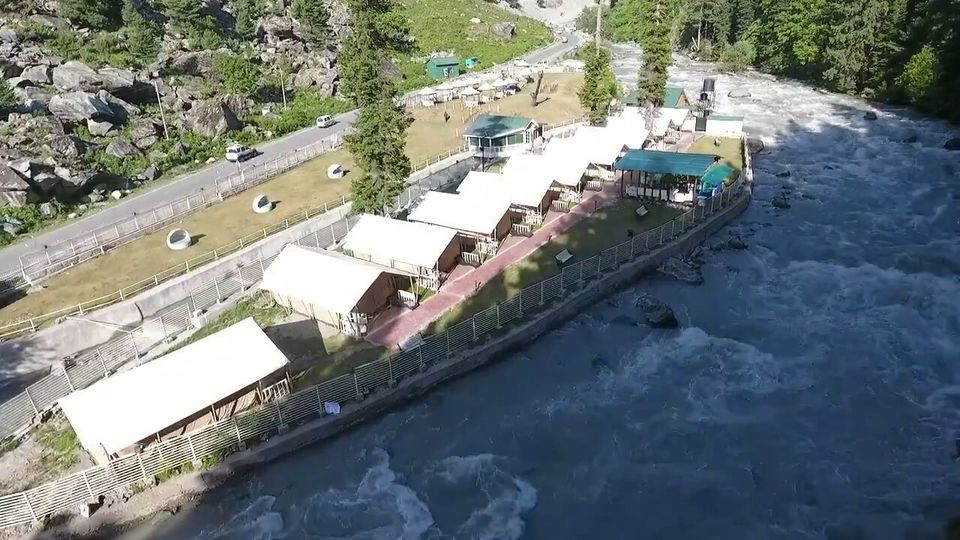 Sonamarg
Also known as Meadow of gold..
Indeed a place-
Close to Heaven, Down to earth
It is not so jam-packed tourist spot but is so soothing, speculative and serene, making it worth a visiting place in Kashmir.
Ride from Srinagar
Located about 87 kms from Srinagar, it's a 3 hour long drive by car on NH 1D .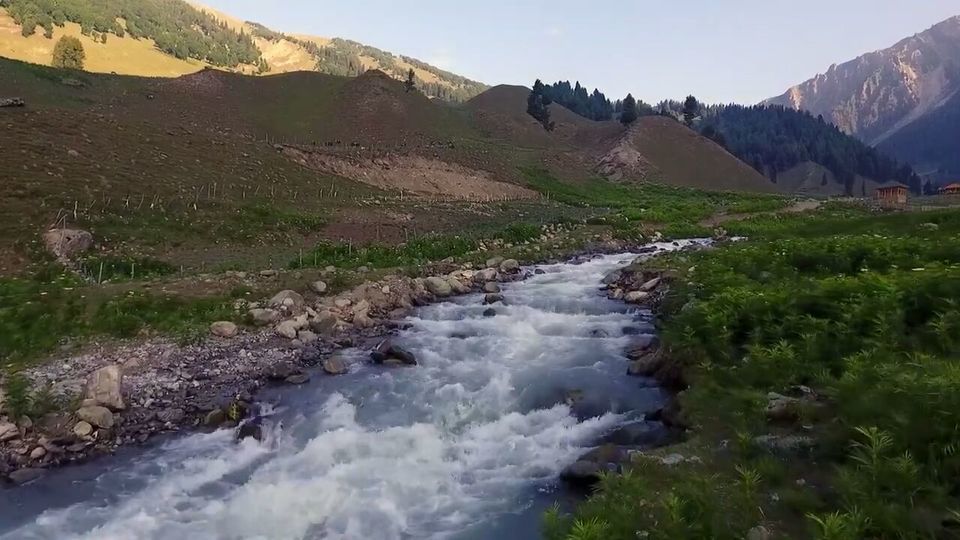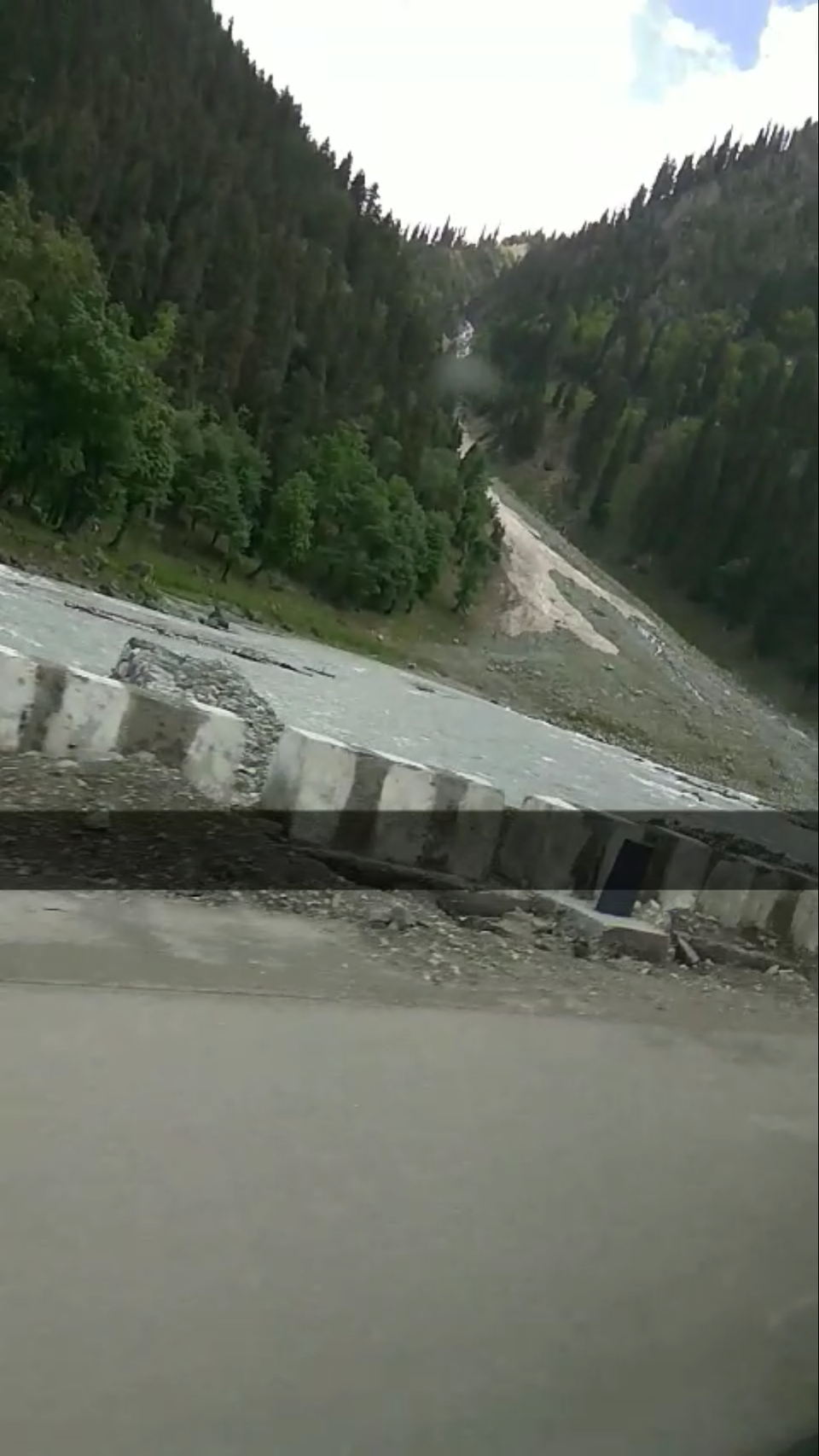 The rapine movement of Sindh will guide to your spot.
Local sightseeing
1. Thajwas Glacier
You need to hire ponies for Thajwas Glacier.
If you have already visited Pahalgam, I feel like there's a little need to go there; but if you want ,you again need to negotiate for those rides.
2. Fishing Point
A Verdant and beautiful place for fishing.
A perfect place to take me long walks and just slowing down the pace of life.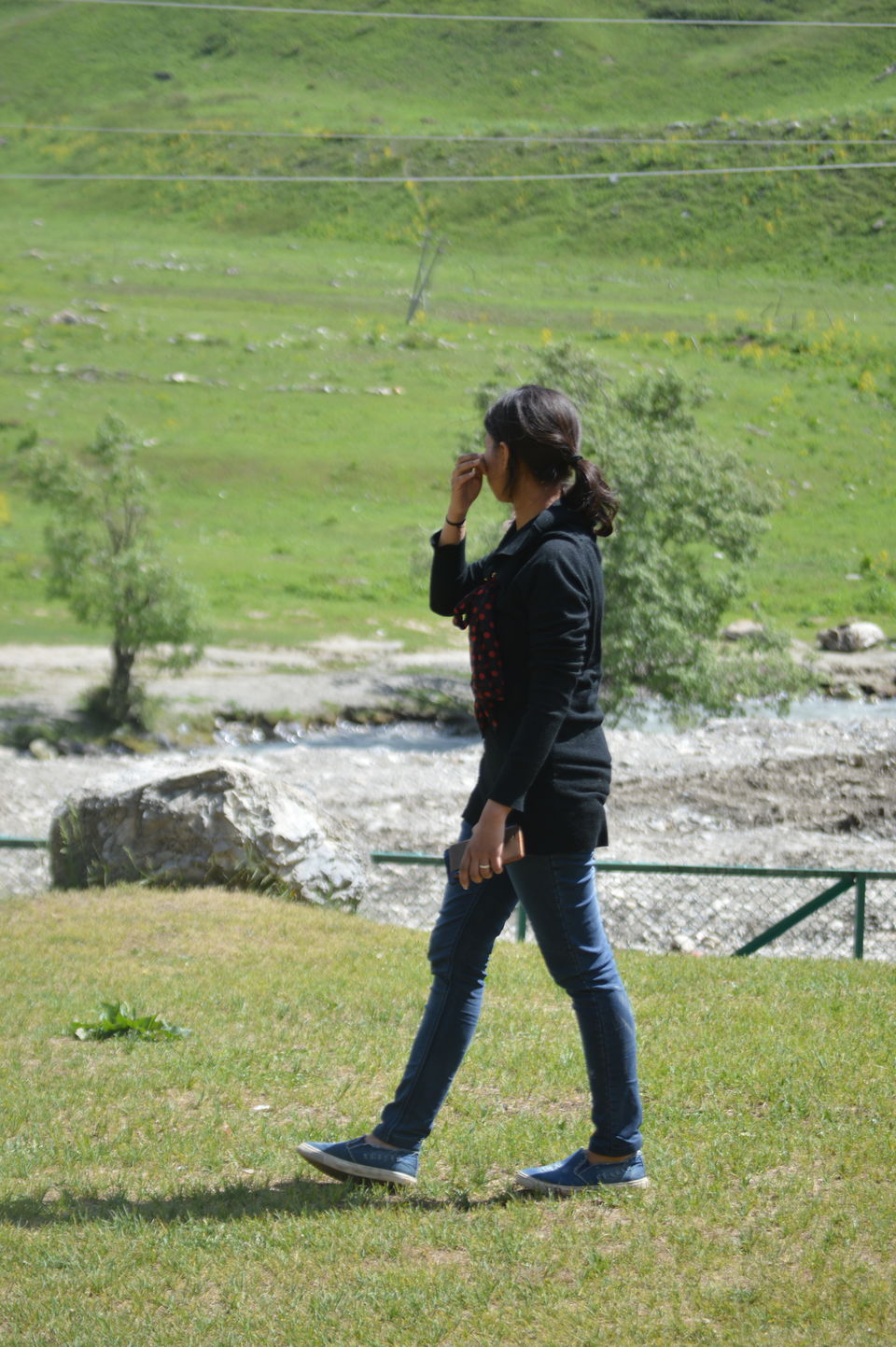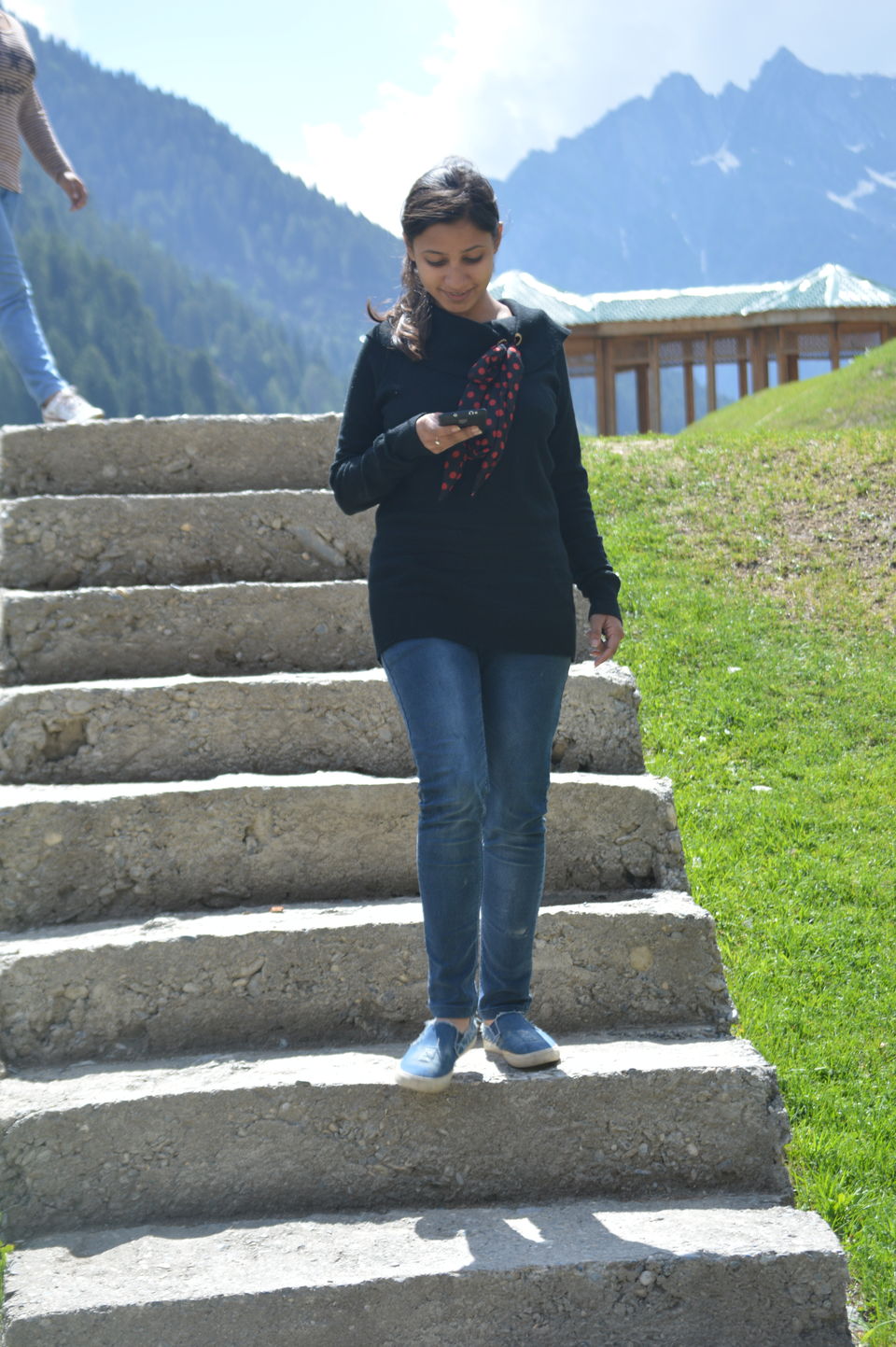 Even water zorbing is available here
3 . Zojila pass or Zero Point:
A must visit place , if you are visiting Sonamarg or Kargil or Leh-Ladakh.
Private vehicles are not allowed. You'll have to hire a taxi from Sonamarg by negotiating (around 2000 to 3000 INR along with gum boots and raincoat is something you can come up to).
From Sonamarg to Zero point it's about 15 km distance on NH 1D.
As you travel more on that trail, you will see many gigantic figures with snow looming over them . Those larger than life figures, their charm making you want to meet and know them better.
The name is zero point : The temperature there averages to around 0 degree Celsius.
The expedition on that Highway ( highway of just a name,it's not even one lane also i guess :-P )
My god it was most daunting, scary, yet awe-inspiring. Its like once in a lifetime experience.
The highway connects Srinagar to Ladakh. The road was so narrow, with 20 - 20 feet high snow on both sides ,at a time only one vehicle could pass, with just two or three places to cross . So the traffic mostly goes in one sided direction at a time, alternatively.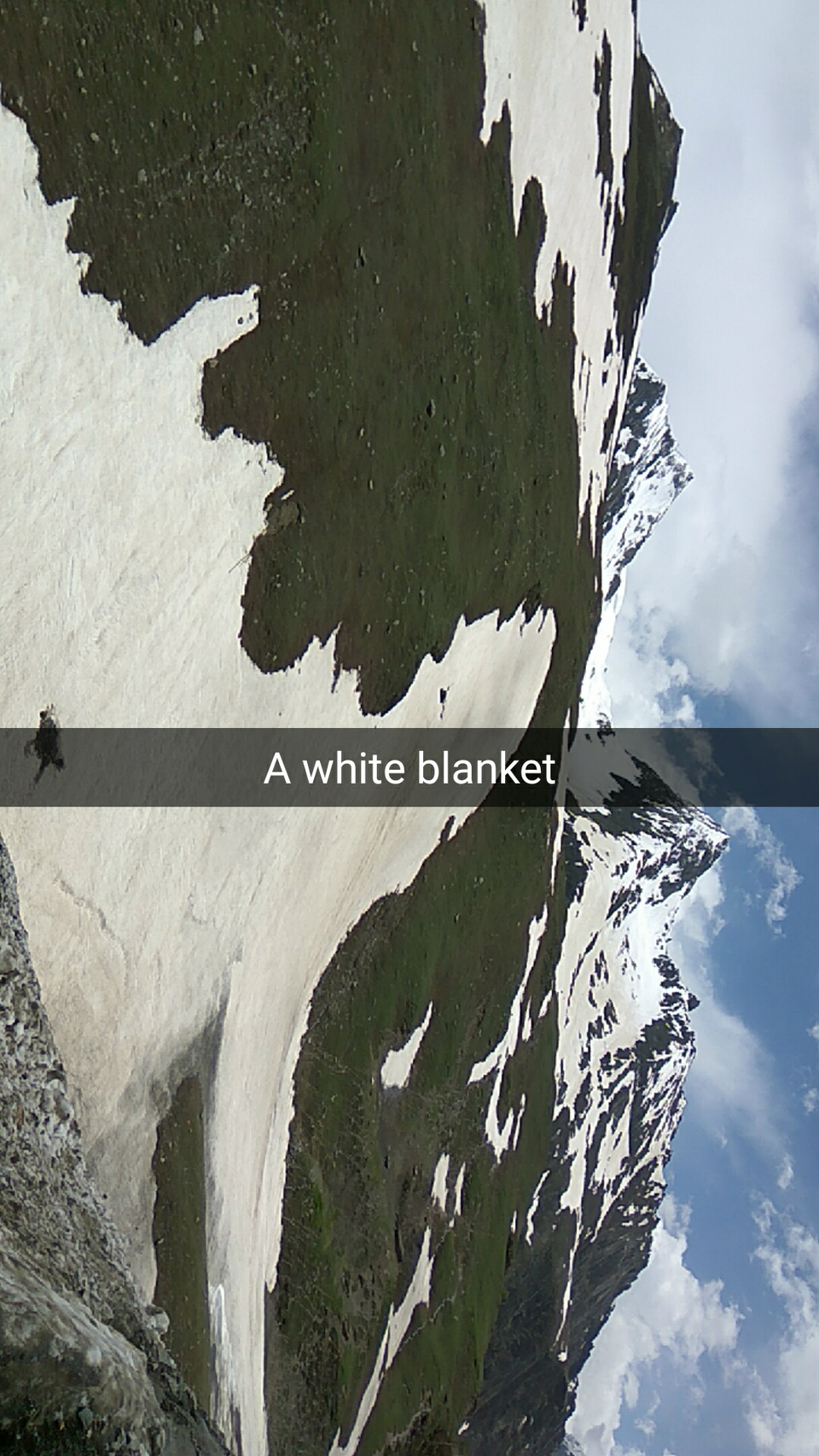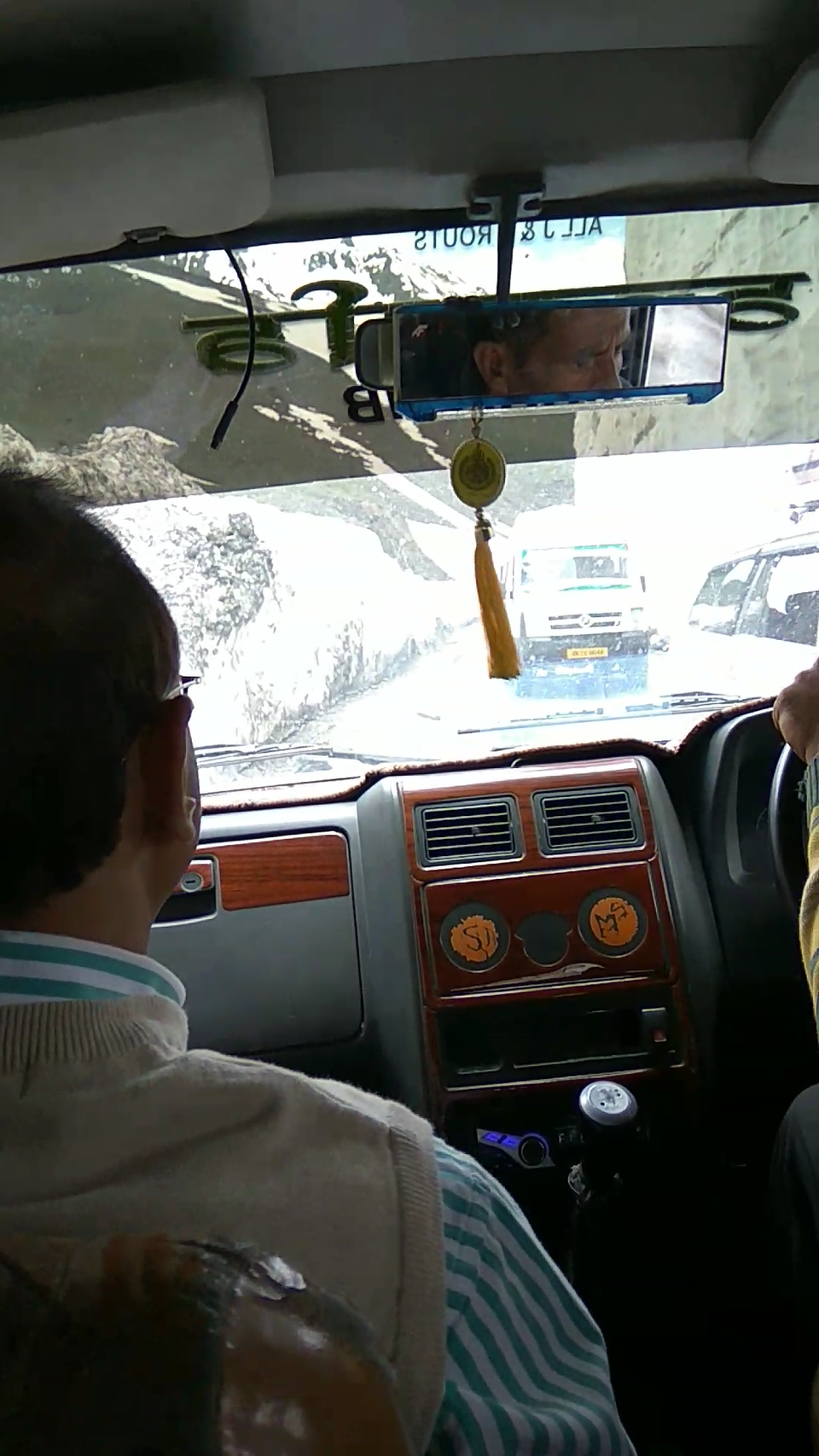 PS:- Start your journey as early by 8 a.m. if you want to completely enjoy at Zojila, otherwise you will be stuck in that heavy traffic.
Zojila pass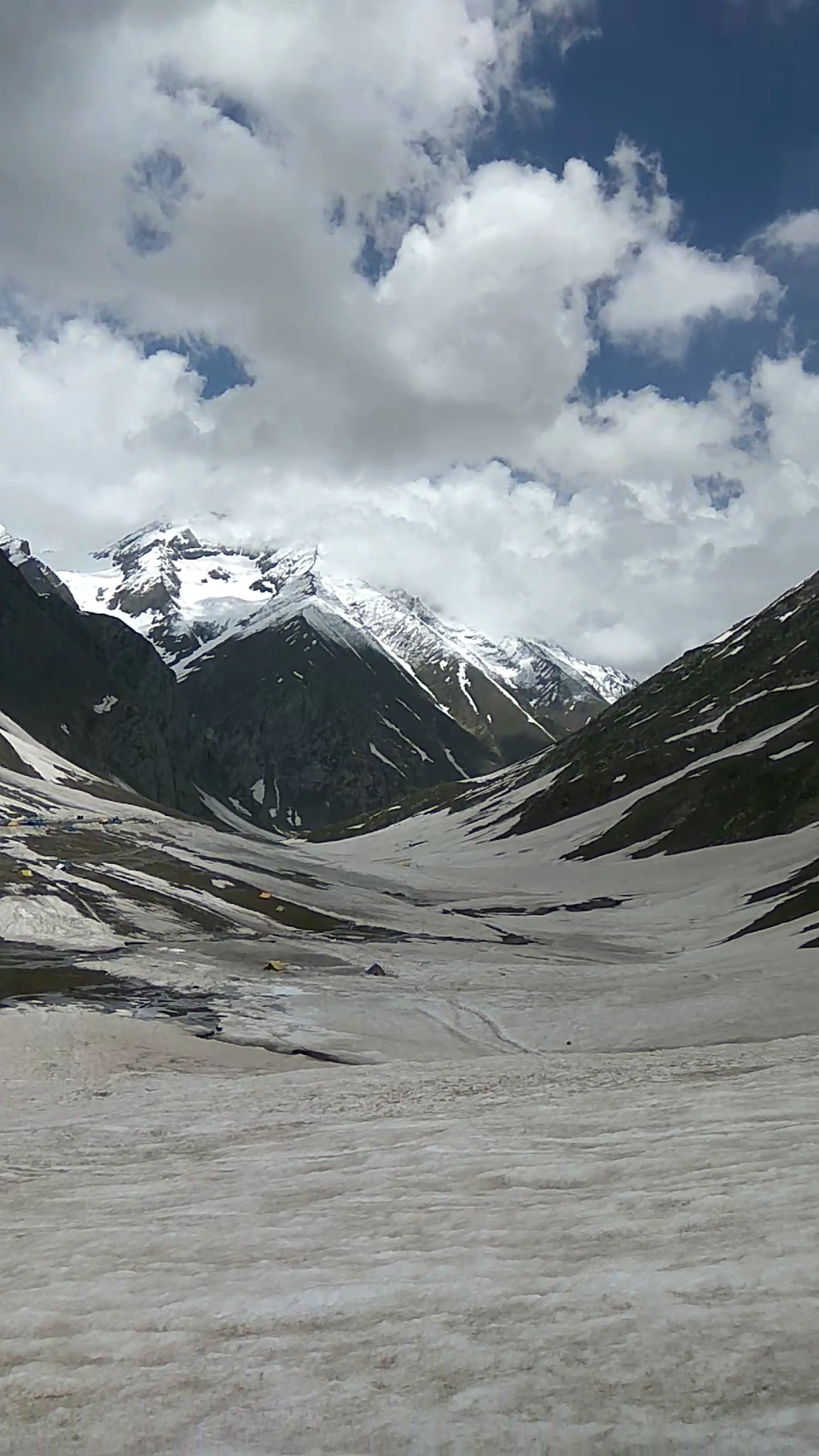 The first snow is like First love.
Snow provokes responses that reach right back to childhood.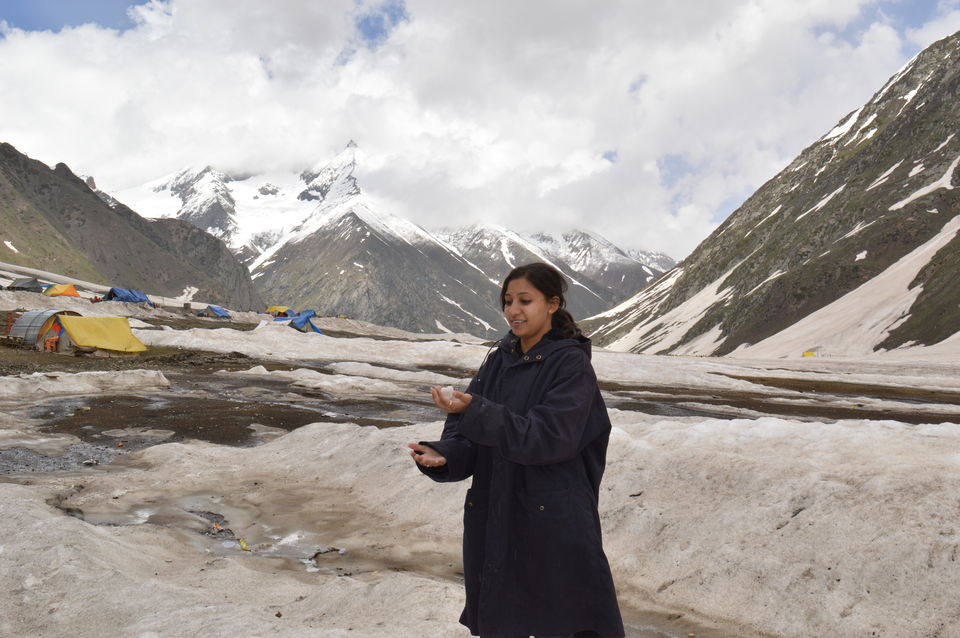 My first experience with snow was literally hilarious :P
One step, 2nd step and then a big tumble.I guess this happened about 25 to 30 times, all thanks to those ill fitting gumboots.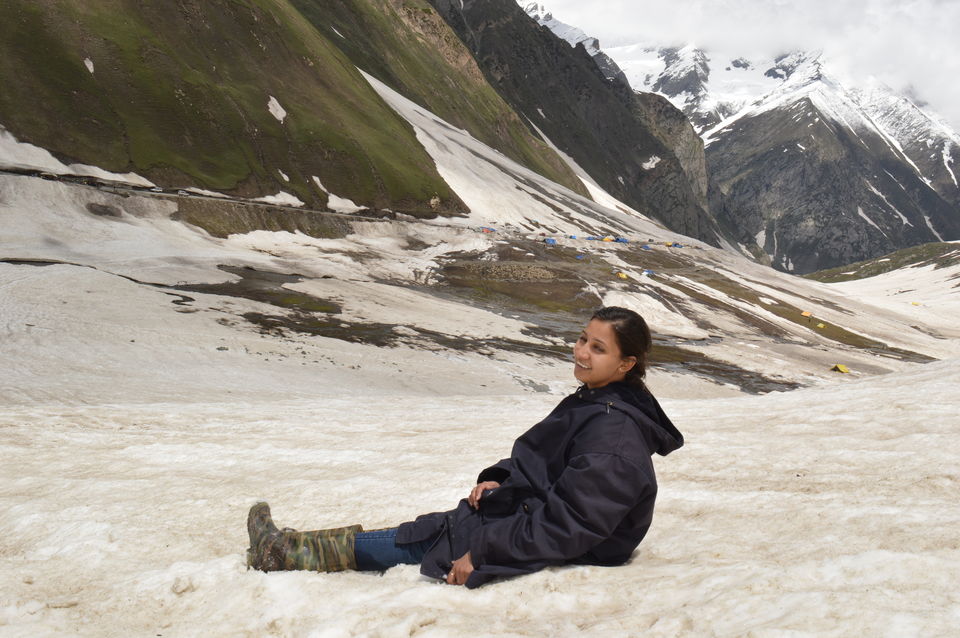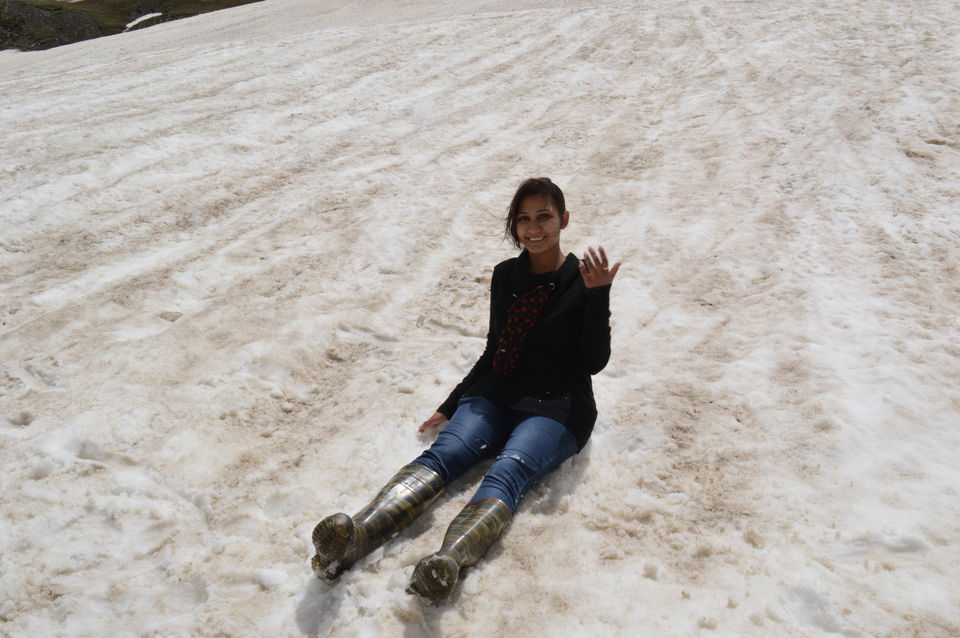 Just save yourself. Yeah?
Use the opportunity of being near the snow to try out some adventure sports like sledge riding, ice skiing for a chilling encounter.
Sledge ride
Honestly it was my first experience so I was quiet excited too.
It was like Jingle Bell, Jingle bell types feeling all around but it was
A good old fashioned fun.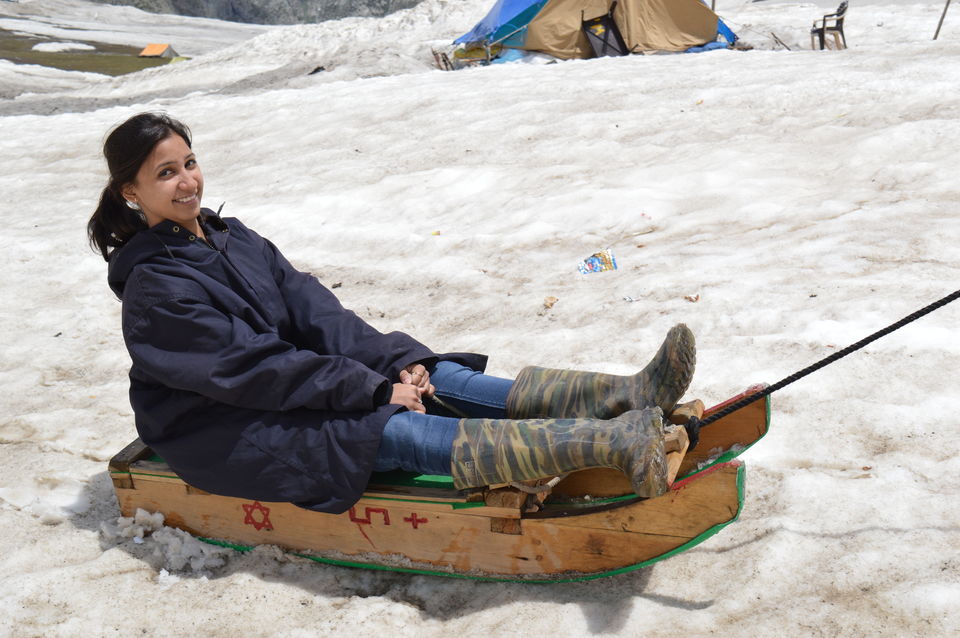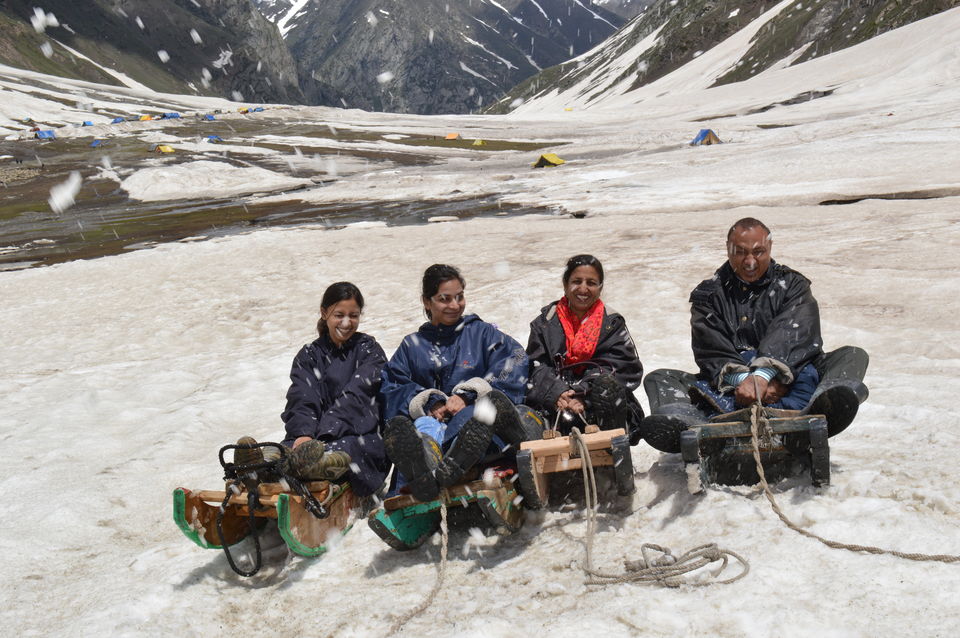 Ice Skiing
It was my first experience ,but a wonderful one.
But again , I had many great falls!!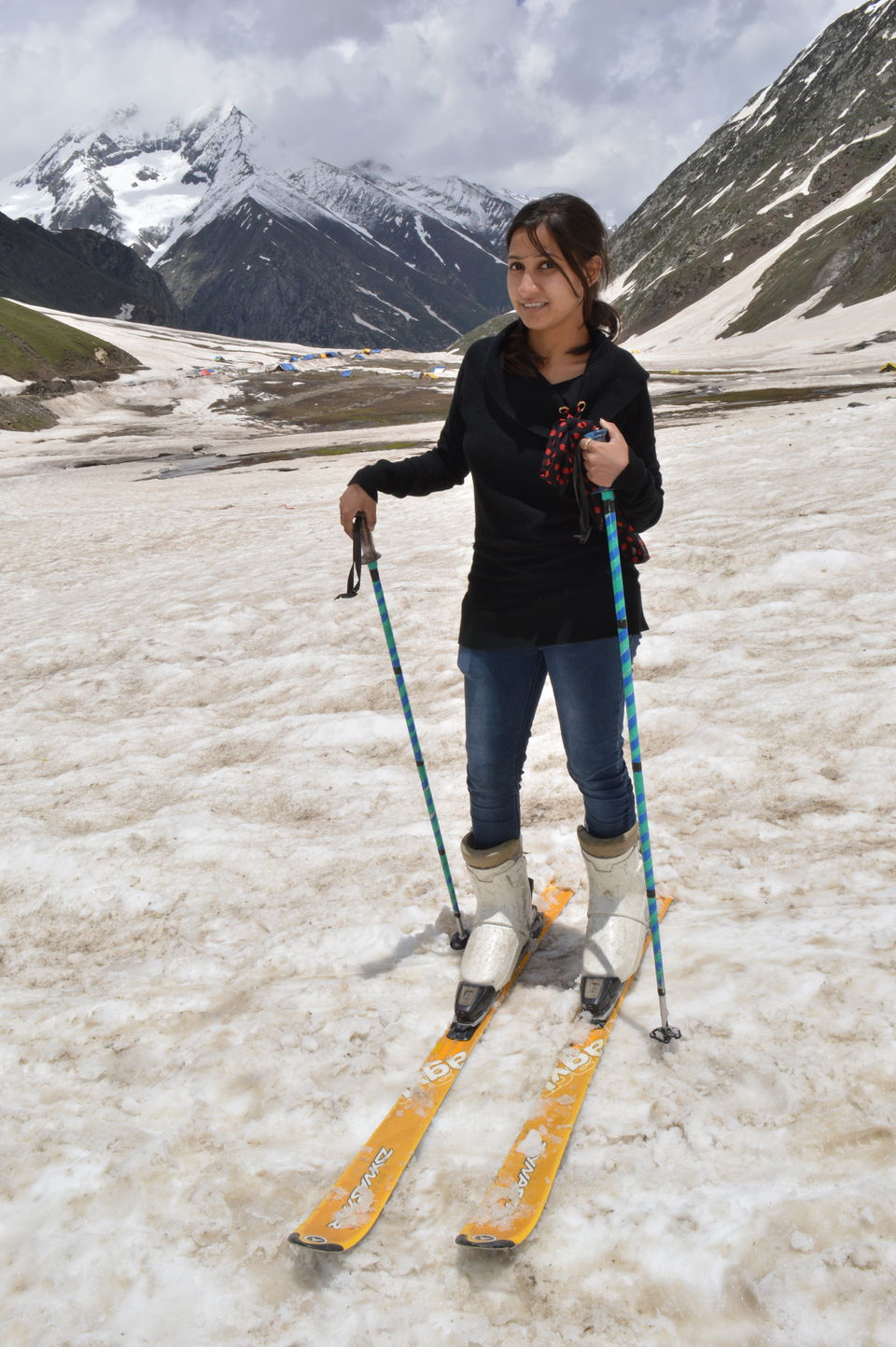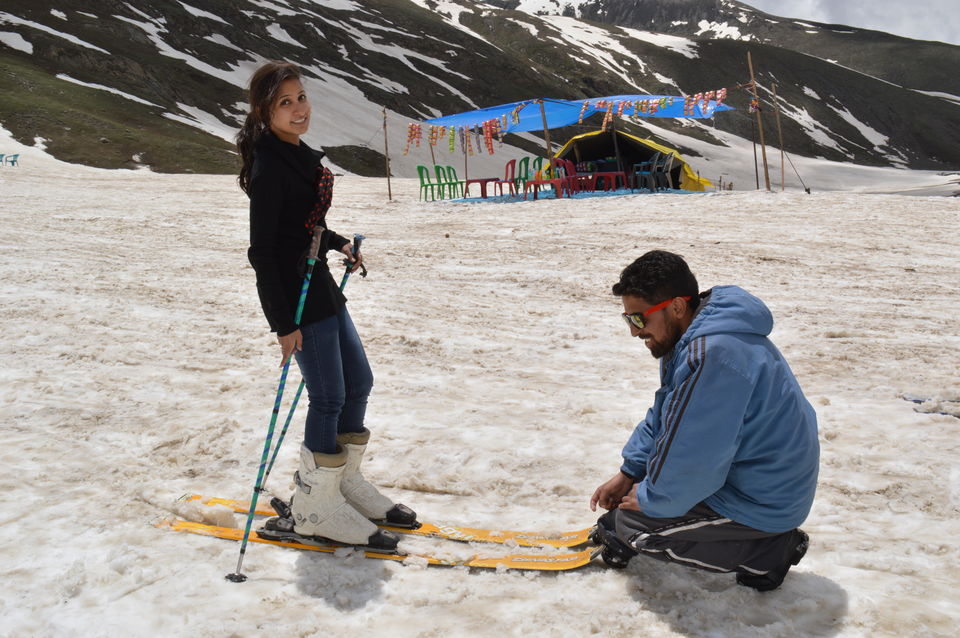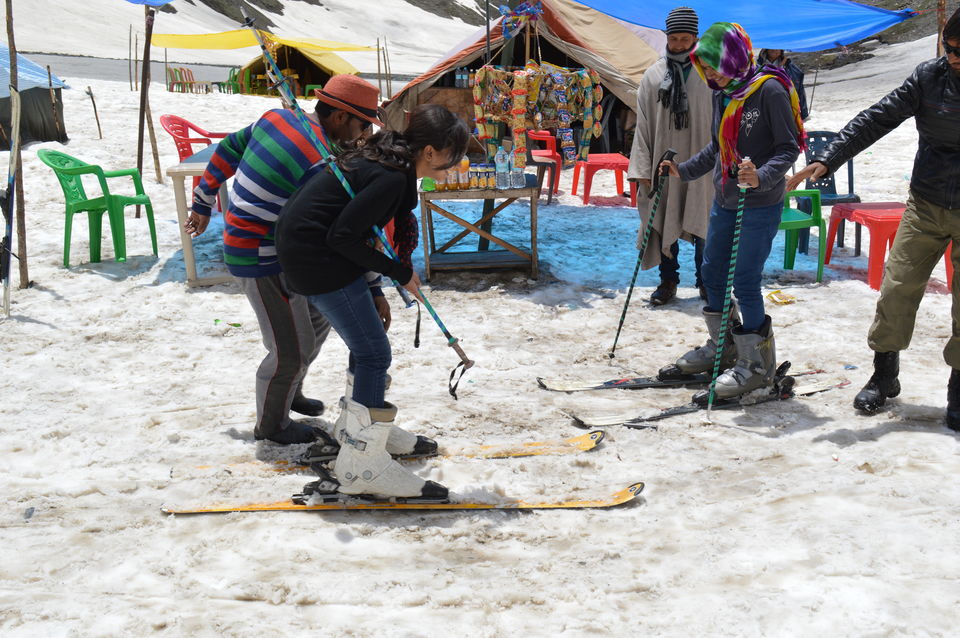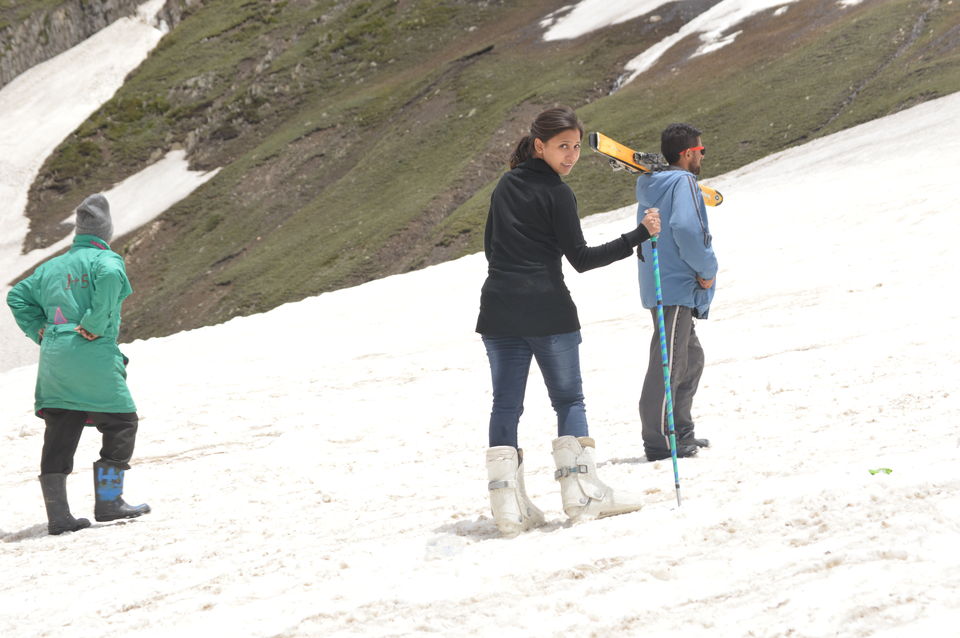 In between take out some time and have a mellow look around . See how heaven-kissing, rampled and bellowing the view is.How it's asking you perch yourself to the top.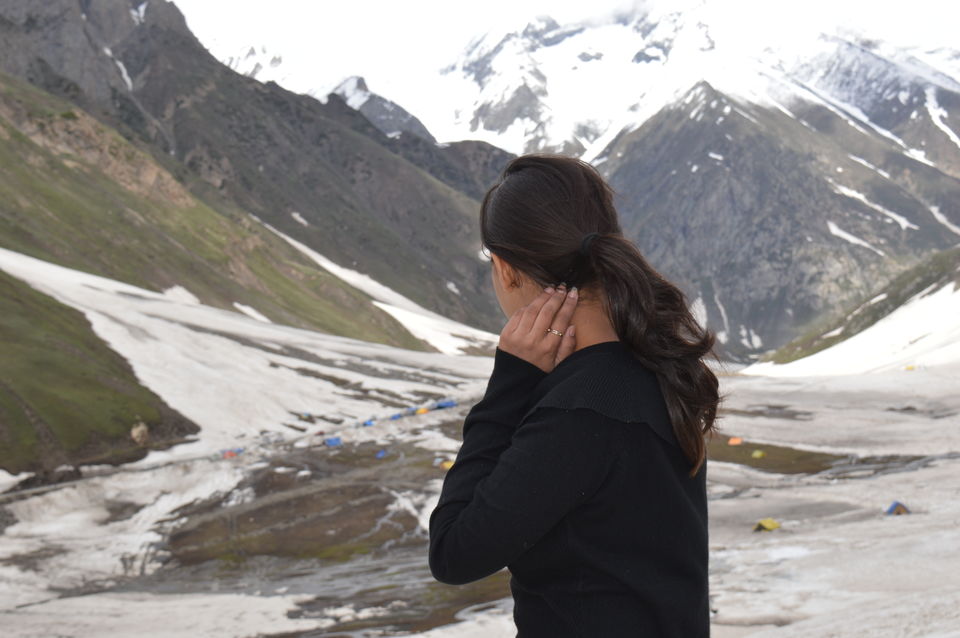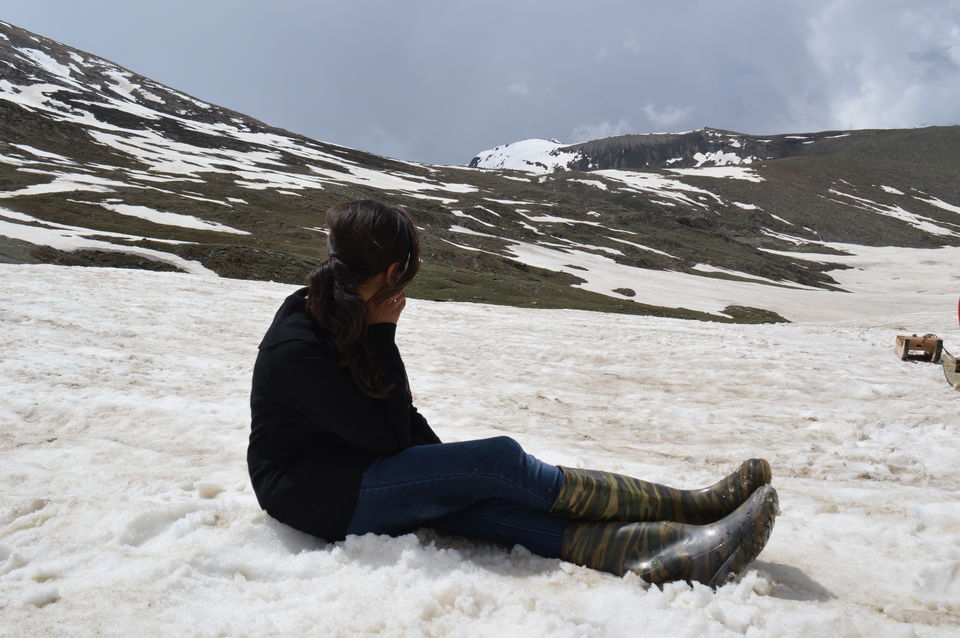 Towards the end , the day becomes quite hectic , with
Blood almost frozen in veins..
But it's worth it.
After all that fun, enjoy some hot sizzling food with adrak chai over there under tents.
I was quiet lucky to get a kangri there, to beat the frost.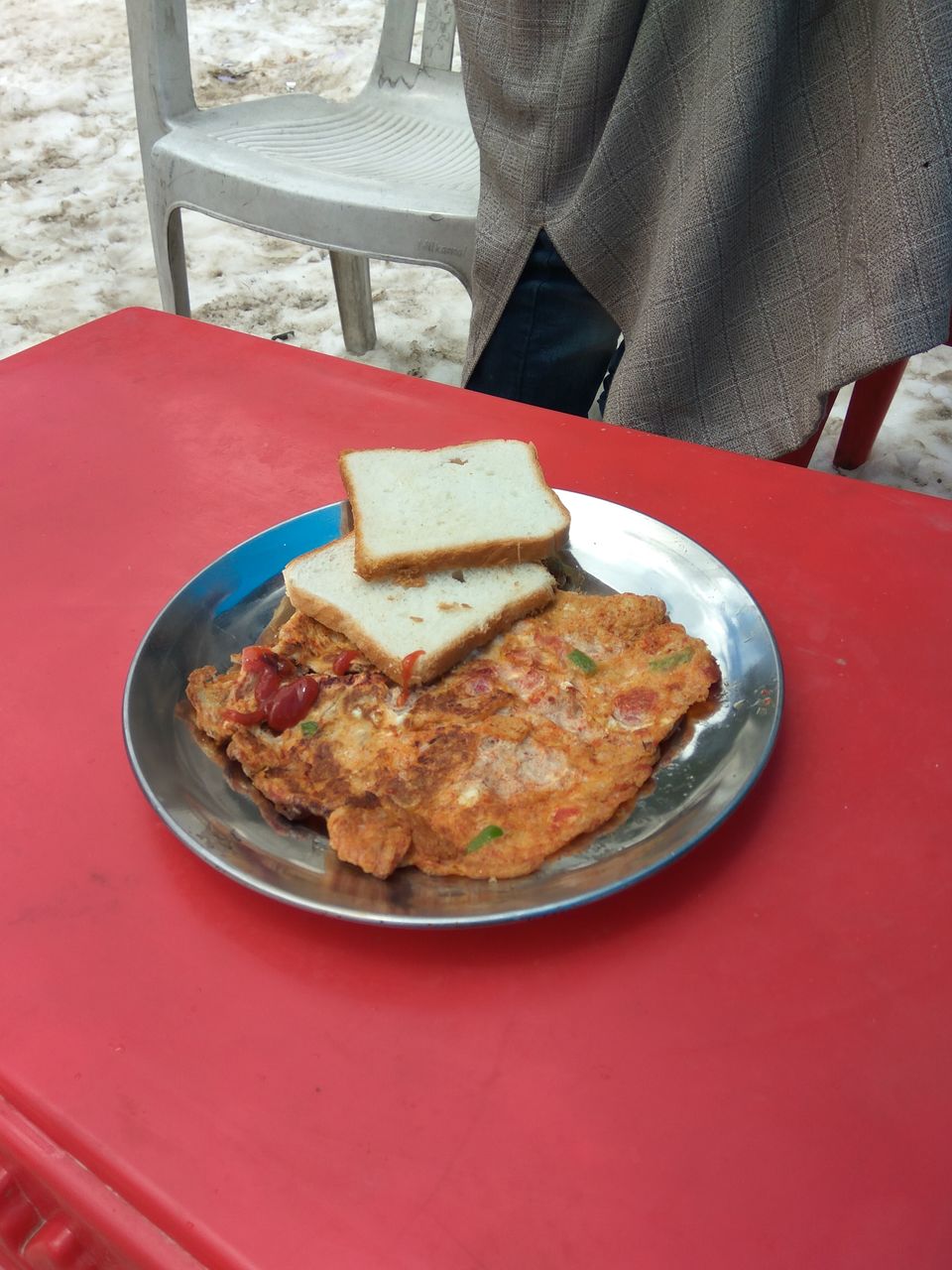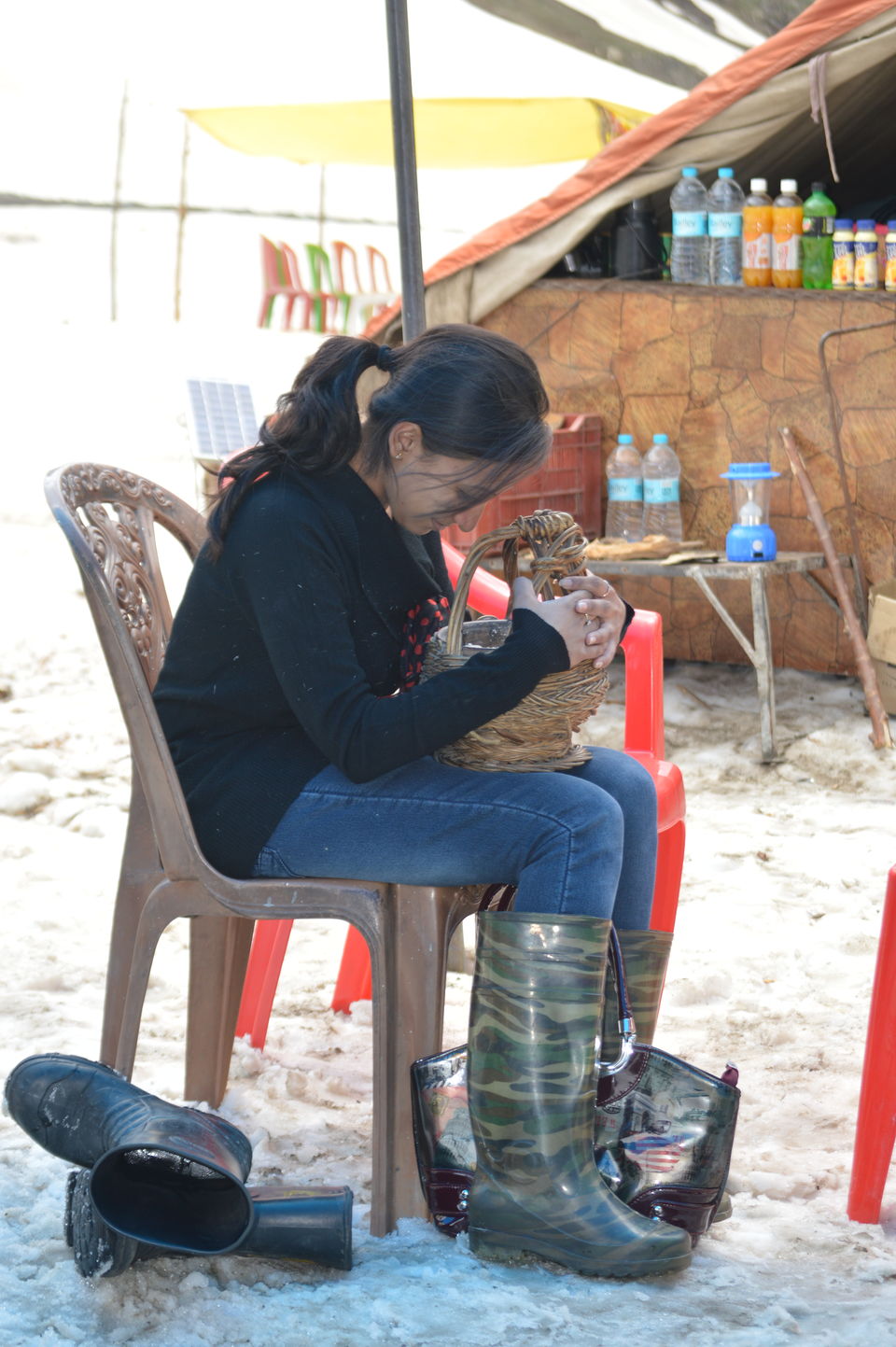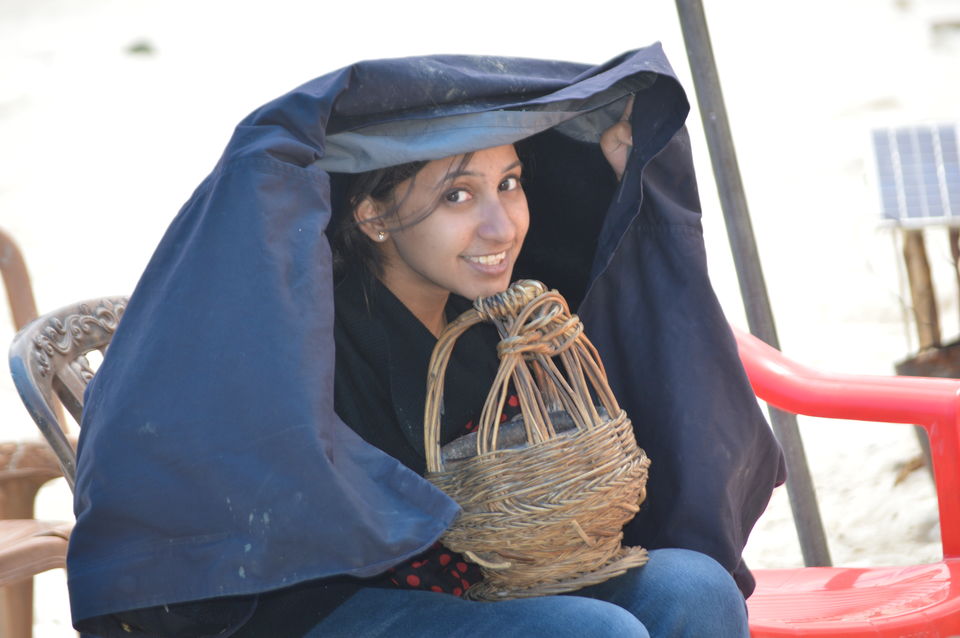 PS :- It's highly recommended from my side to take a photographer along with you from sonamarg to Zojila. It's makes you a lot burden free and you don't have to worry as the right person is there for you to capture all your precious moments.
photographer Waseem - +91 9596573898
credits for all these beautifully captured moments goes to none other than him.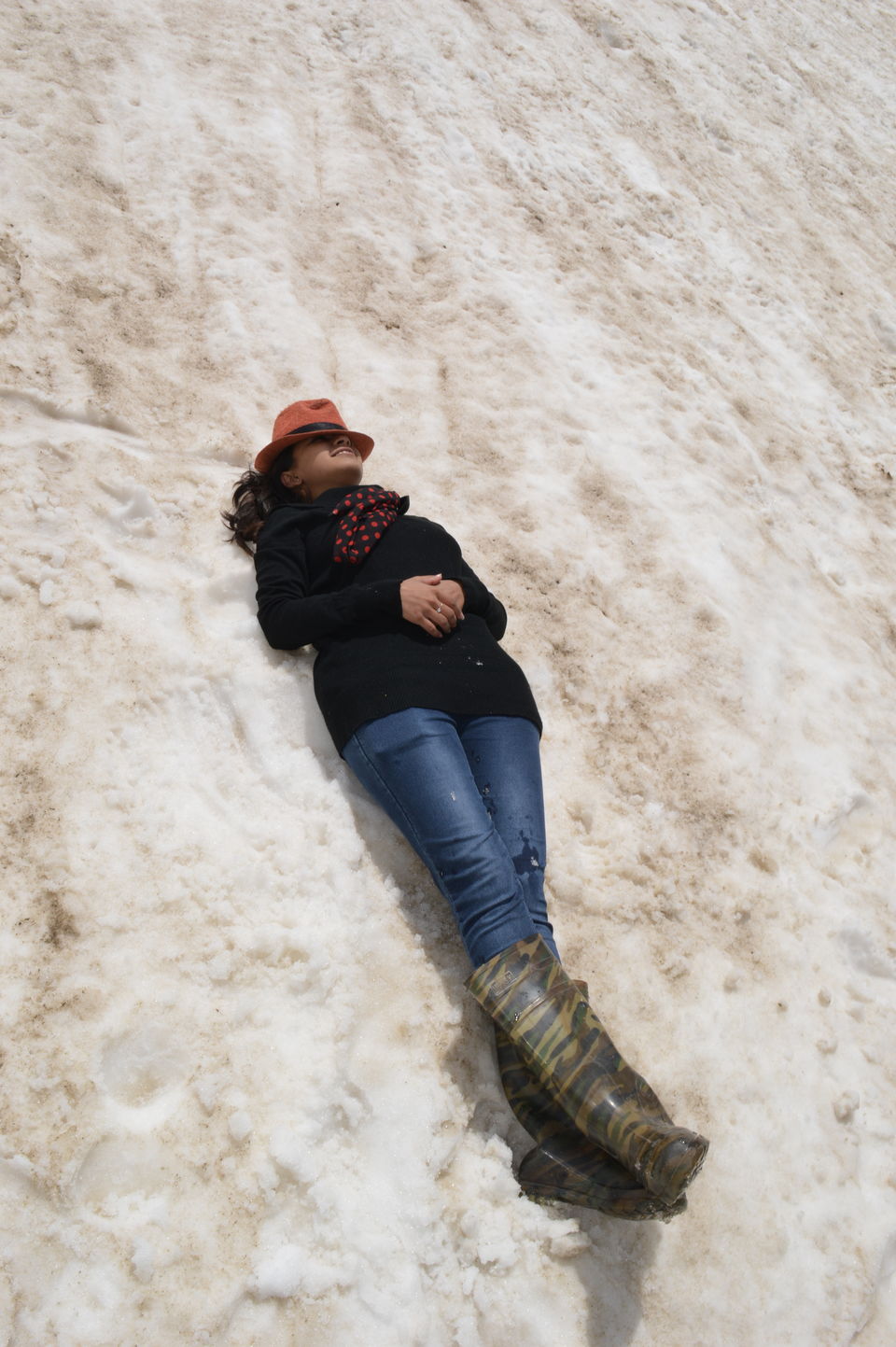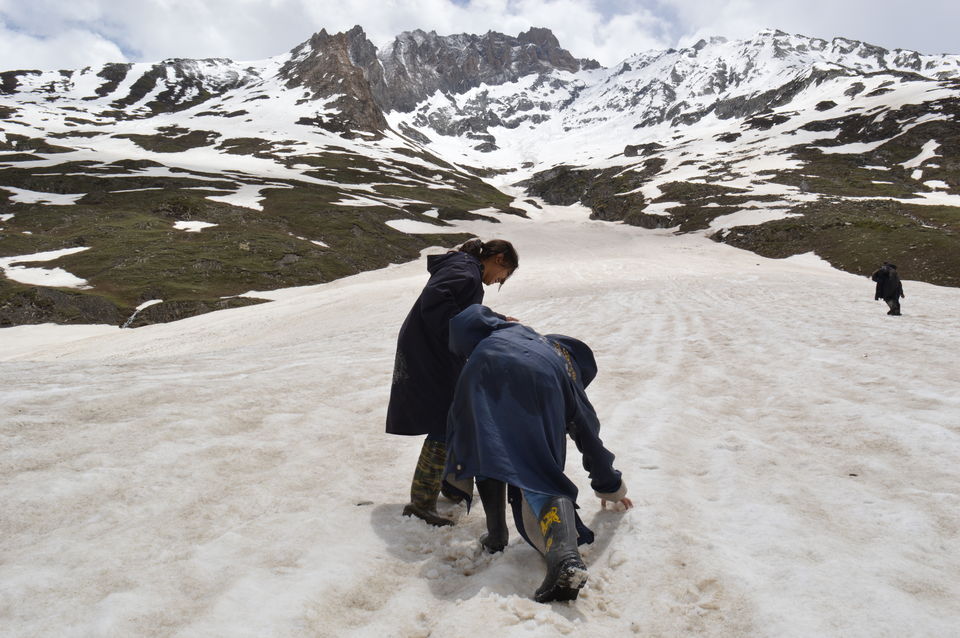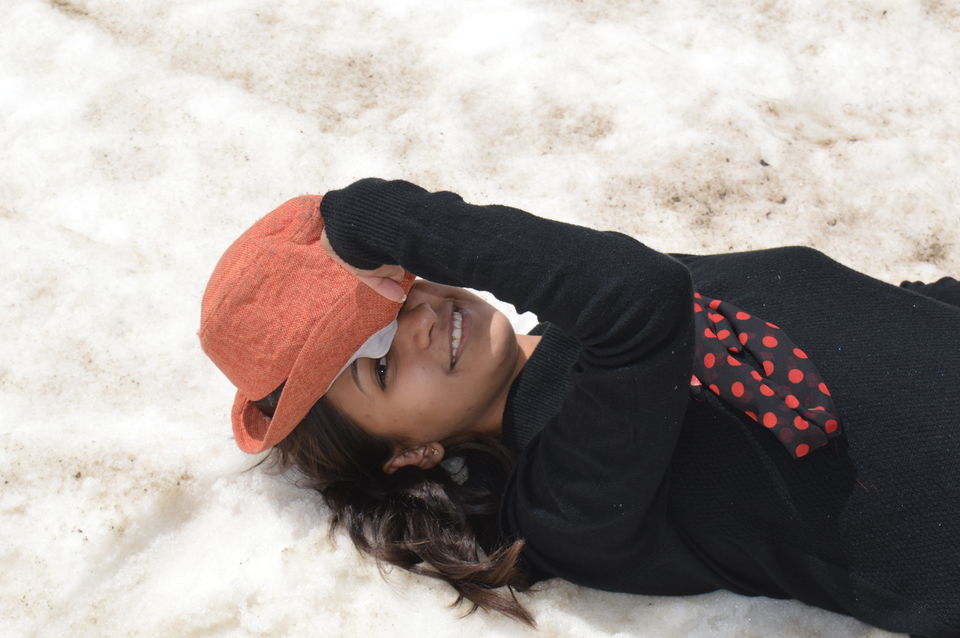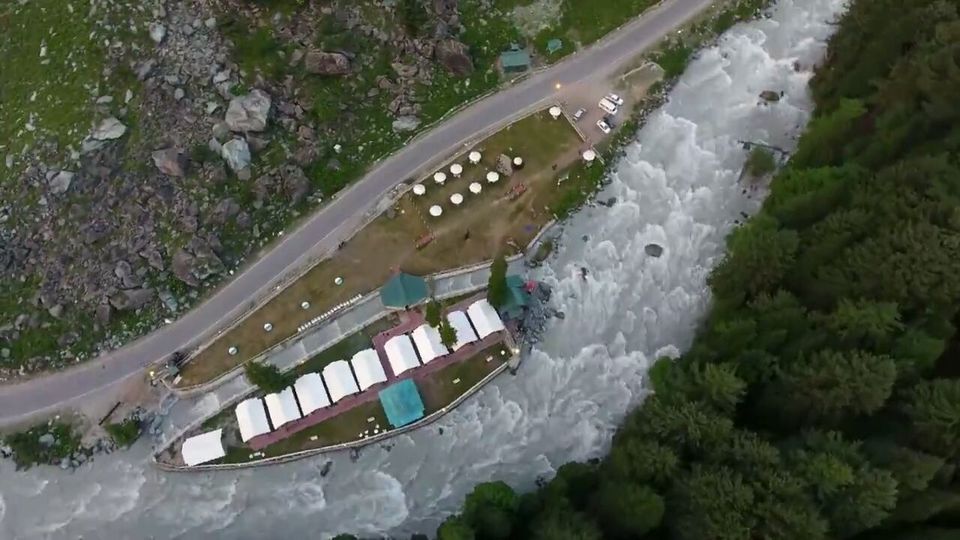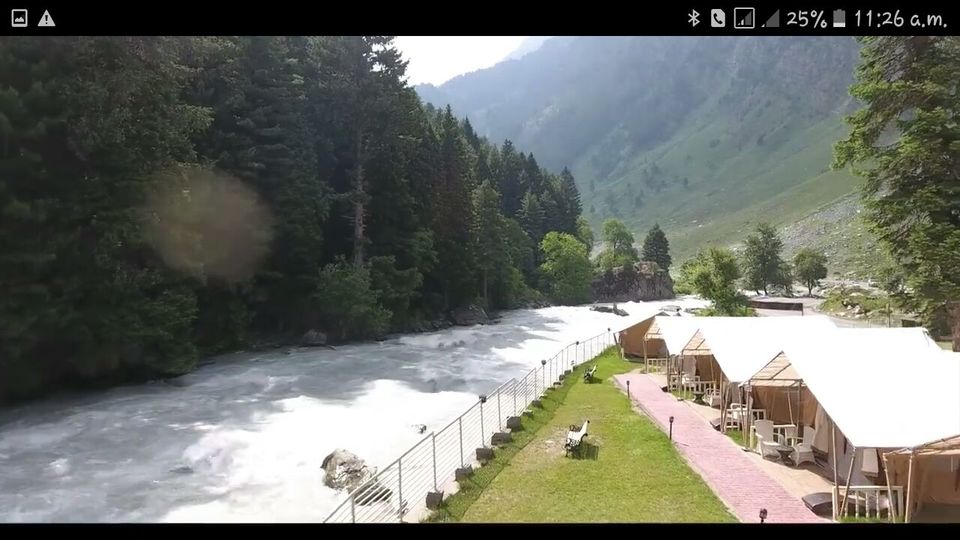 Do share your stories in the comment section below or on my insta profile and catch mine too...
Insta ID- @storieswidsln