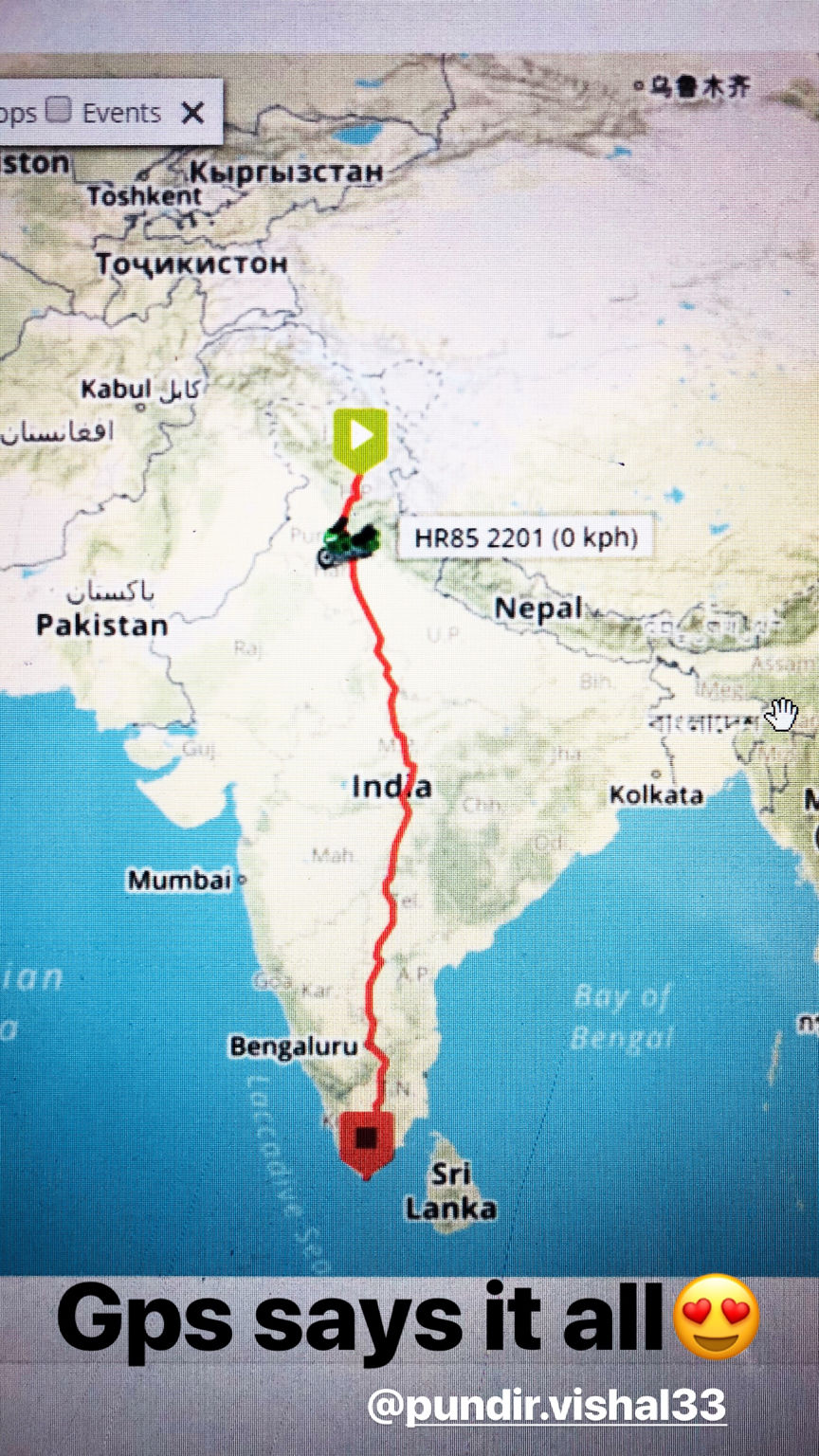 Twenty years from now you will be more disappointed by the things you didn't do than by the ones you did do. So throw off the bowlines, sail away from the safe harbour. Catch the trade winds in your sales. Explore. Dream. Discover.
I Ajay Rana with my brother Vishal Pundir broke the Limca Record for Fastest North to South group expedition i.e. Starting from Leh, Jammu & Kashmir to Kanyakumari, Tamil Nadu on our two Royal Enfield bikes in just 87 Hours 3 minutes covering 4000kms, breaking the previous record of 5 days 5 hours and got featured in Limca Book of Record 2019 edition.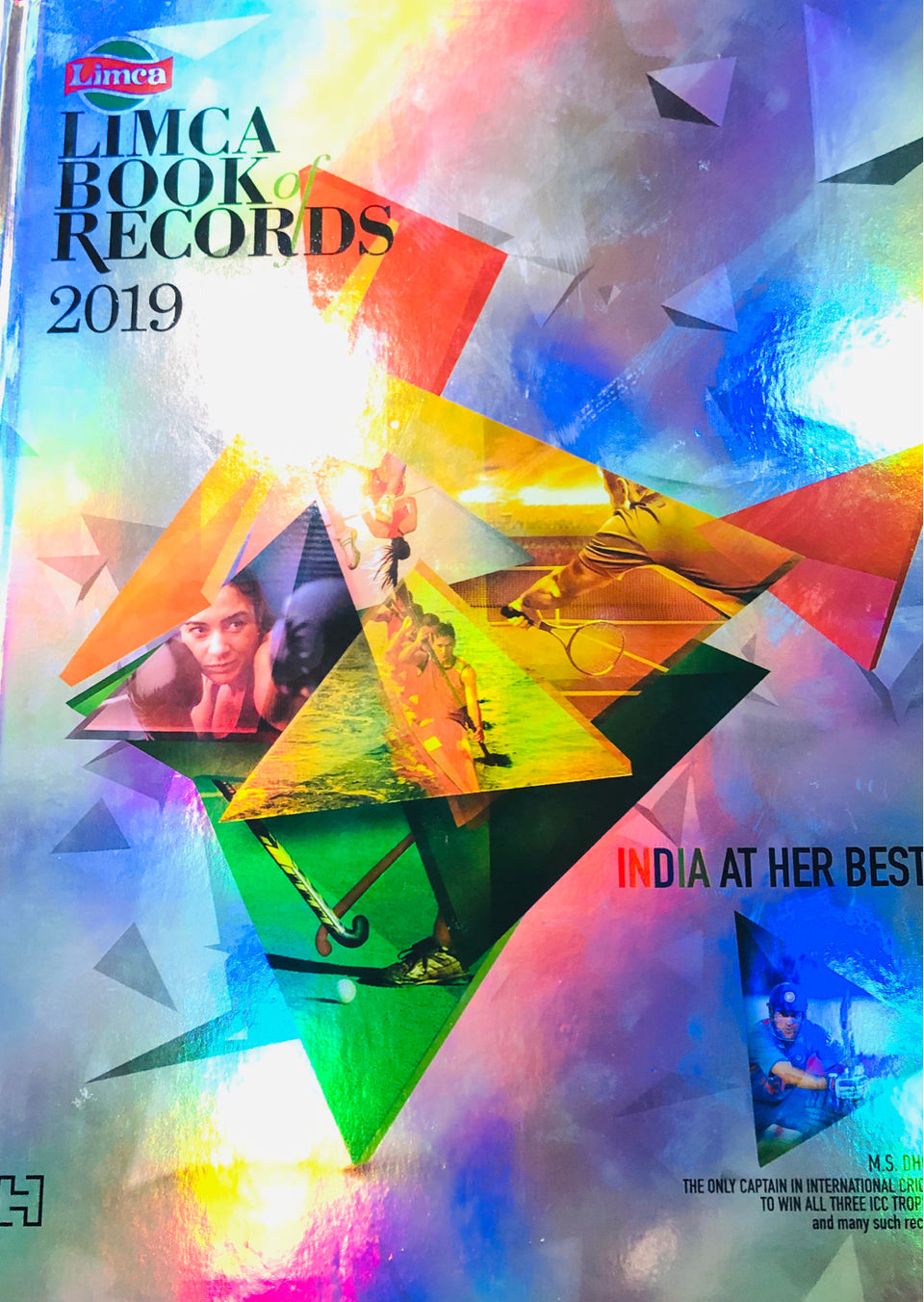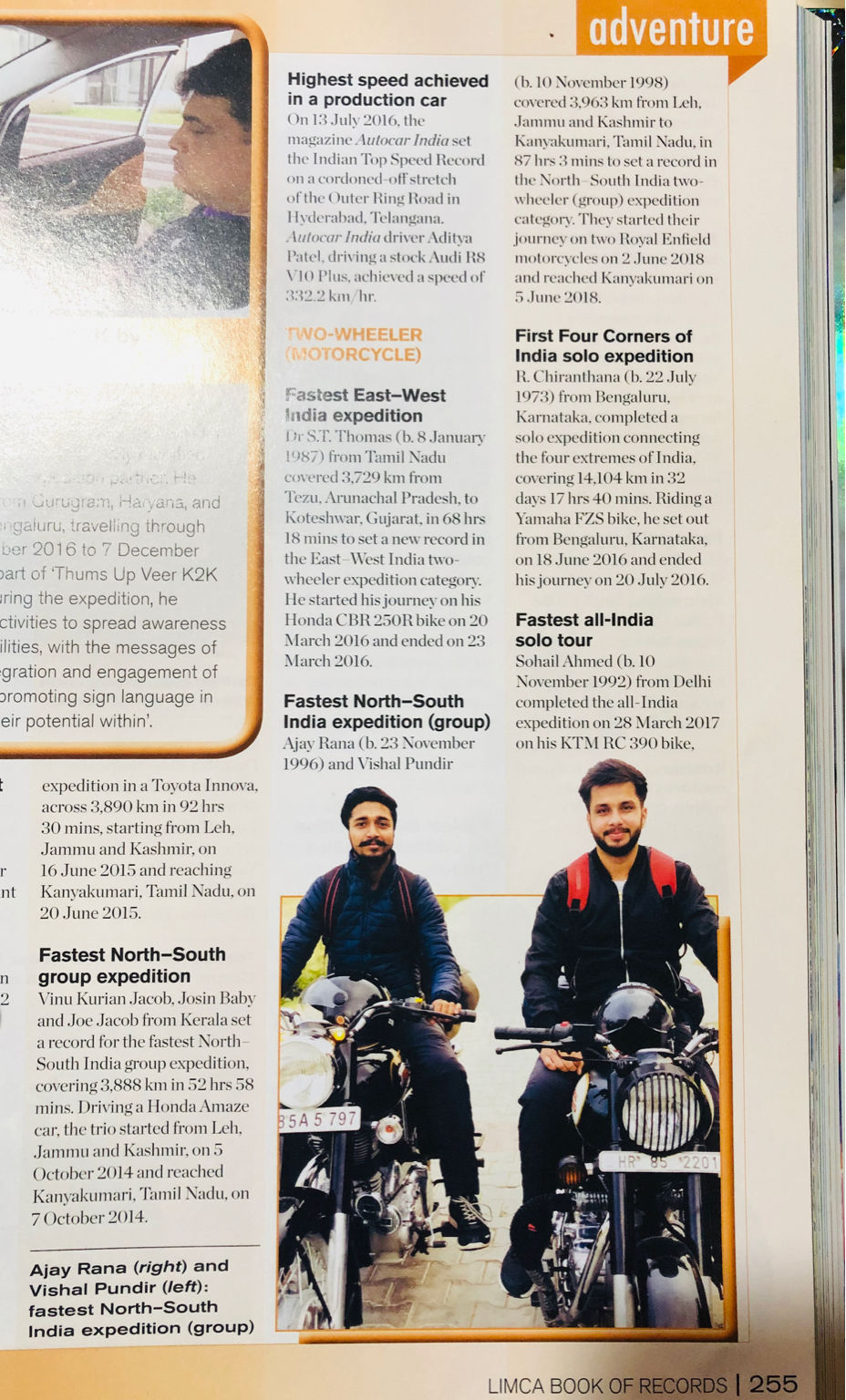 Aiming to achieve a long planned dream, we left our house on our bikes heading to the journey of Leh to Kanyakumari from Ambala Cantt (A very difficult thing to do indeed) , 5000 kms by road. We drove through mountains to plains, from expressways to muddy paths; exhausted, sleep deprived, bruised, messed hair we kept on going driving non stop for hundreds of kilometers. Witnessing all the variety and vast cultures of all the places; attires, languages and food changing by the passing kilometres we finally we reached our destination into the horizon of the beautiful Indian Ocean which had begun in the snowcapped mountains of Himalayas thousands of kilometers away. The whole experience of the journey has been exhilarating. I can say that to you with my head held high that in achieving the goal we'd set for ourselves, accomplishing the almost impossible trip has led me to believe that anything is possible with the right amount of determination. It has indeed been a wonderful experience with thousands of tales to tell, pictures to share and memories to cherish.
After this, we submitted all the proofs like photos, videos, attested Log book, GPS report, food and petrol bills to Limca office. In November, we got our confirmation for featuring in Limca Book of Record 2019 edition.