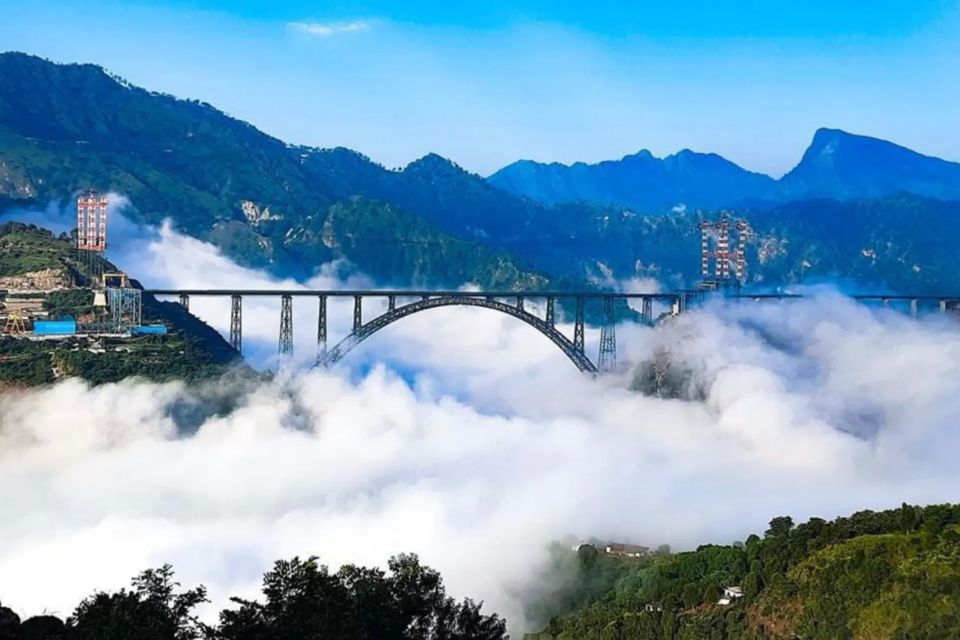 The scenic state of Kashmir, which is a place full of surprises at every turn, is located in the shadow of the Himalayas, our sacred mountains. While exploring this region of the country, you will be in for a visual treat. Kashmir is frequently referred to as the Switzerland of the nation since it has the ability to provide some incredibly spectacular scenery of snow-covered mountains.
There are numerous places in this state that are considered to be the most scenic, but in this post, I include my personal favorites.
1. Hazrat Bal
Our initial choice is a shrine constructed in the Kashmir valley, far from the turmoil of the metropolis. The name of this shrine, which is located on the shores of Srinagar's well-known Dal Lake, is a combination of two words from two different languages: the Arabic term Hazrat, which means respected, and the Kashmiri word Bal, which means place. The only domed mosque in Srinagar, this building is composed of white marble.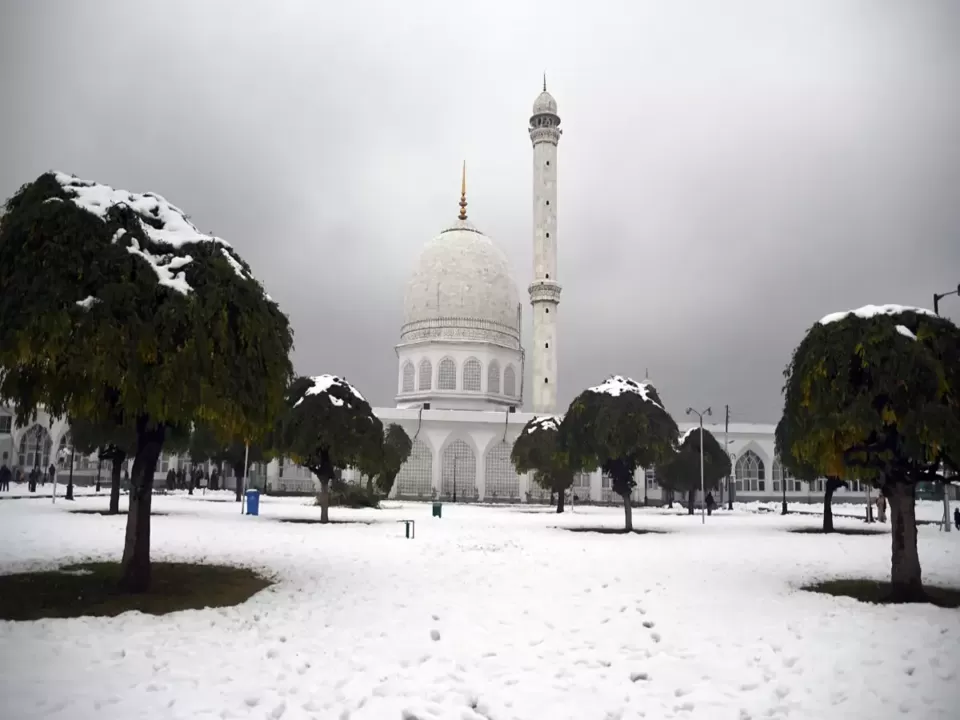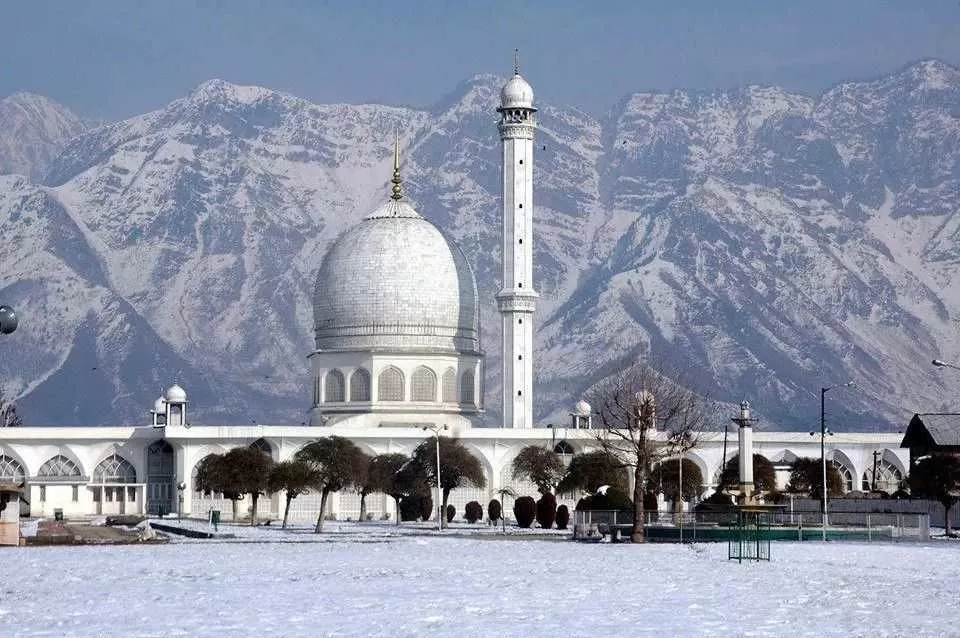 When we take our next vacation to this idyllic state, we should visit this shrine, which is bordered by snow-capped mountains on one side and icy, pure water on the other. This location will undoubtedly meet all of your needs for that one Instagram post that went viral and the present generation that we are all a part of.
Only the first part of the shrine may be entered by women.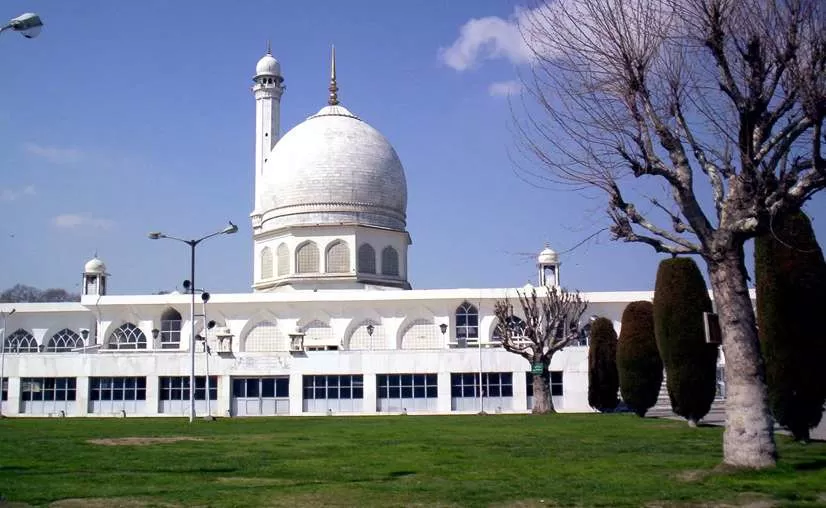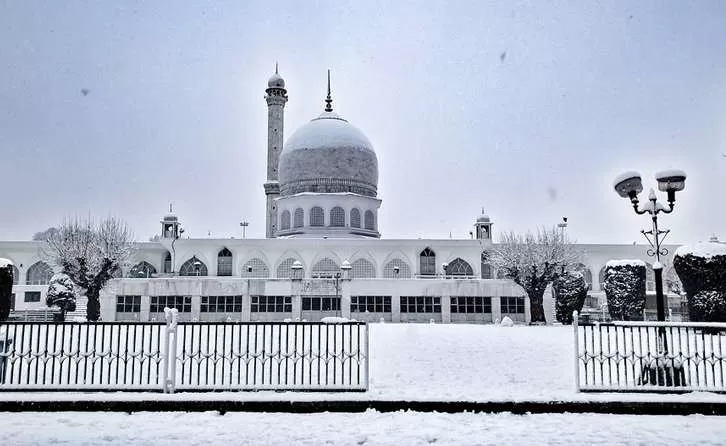 2. Khanqah-e-Moula
Visit this mosque if you want to learn more about the Kashmiri timber building. The Old City of Srinagar is showing off the engineering marvel built by the saints in the fourteenth century along the banks of the Jhelum River. This monument was initially constructed in 1395 CE and stood in the Kashmir Valley for six decades, which was reconstructed in the 20th century.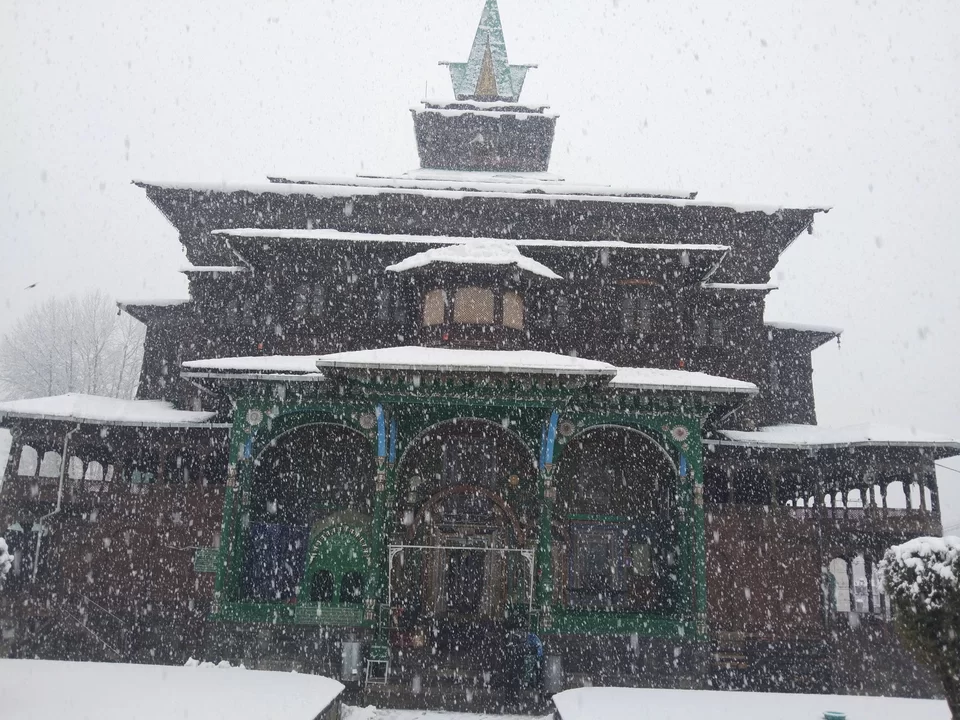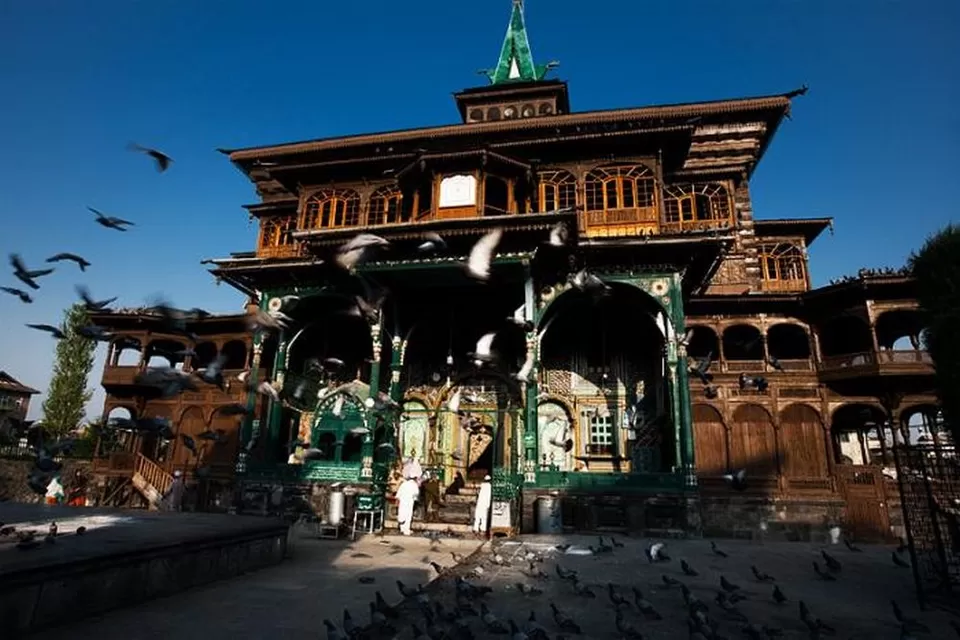 This location provides an incredible spectacle because a Hindu temple next door shares a wall with it, that has been painted with Sindoor (a traditional vermilion red or orange cosmetic powder in India, worn by married ladies).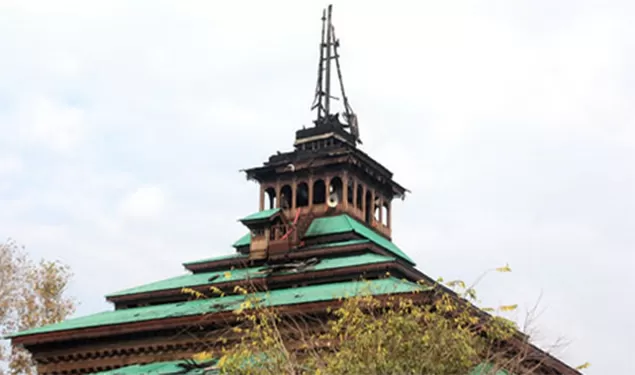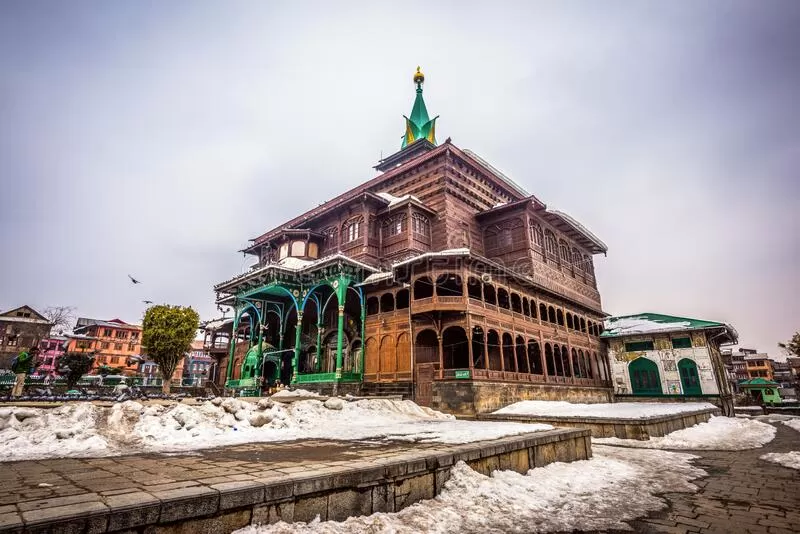 3. Chenab Rail Bridge
This bridge would undoubtedly present the railway officials with their greatest civil engineering difficulty. This bridge continues to set records by standing 1177 feet over the Chenab river, which flows through the Kouri area of the Reasi district. This bridge, which is 1315 meters long and 35 meters taller than Paris' famous Eiffel Tower, holds the Guinness World Record for both the longest and highest rail bridge in the world.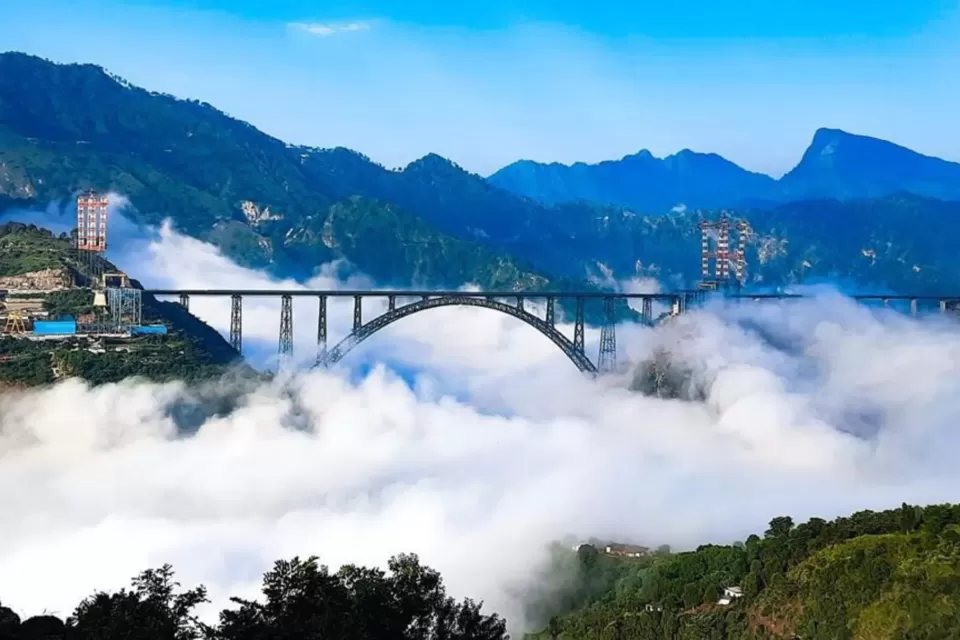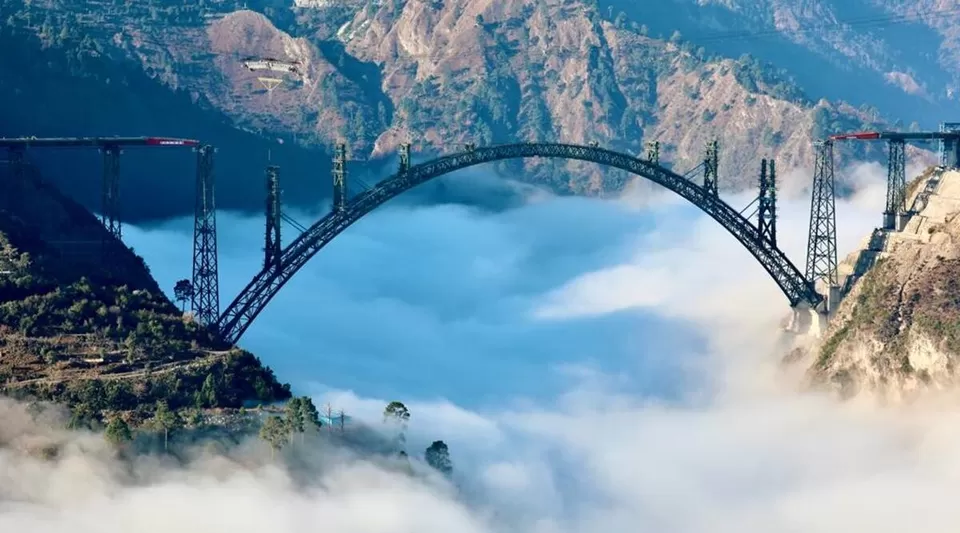 You'll unarguably have the impression of being on Cloud 9 when you are up, above the clouds, passing this train bridge with a river flowing beneath it. This bridge is capable of withstanding strong winds and earthquakes and can only be crossed by trains travelling at a maximum speed of 30 km/h.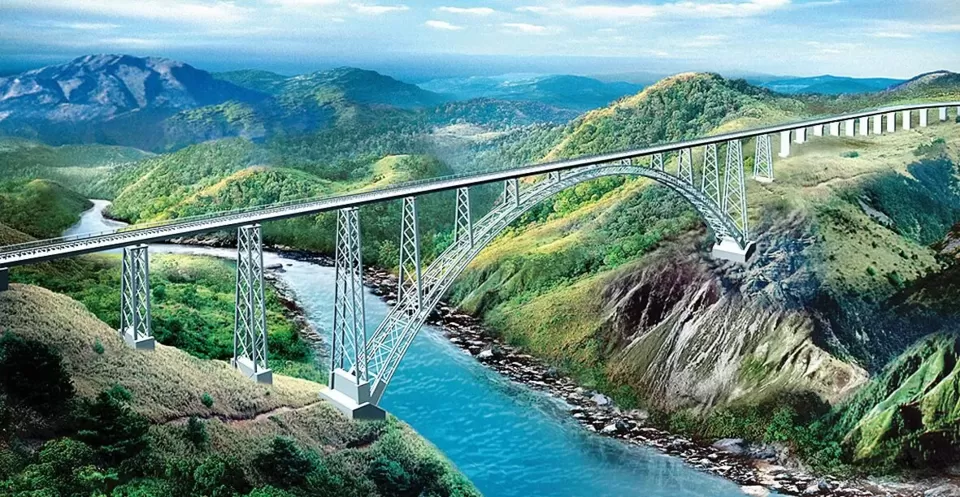 4. Kathua
A lesser Known gem of the state, sharing its southern border with Punjab and Himachal Pradesh, this small town is known as the land of Sufis, because of the large presence of Sufis and Pirs within the boundaries of the town.
Anyone interested in learning about Kashmir's history should include Kathua on their travel to-do list. This location, which sits on the banks of a river and is surrounded by Sufi shrines, is ideal for photographers to capture some eye-catching moments in a natural paradise.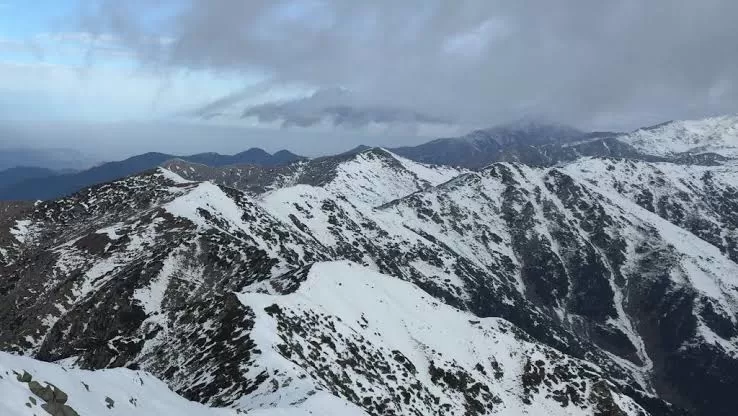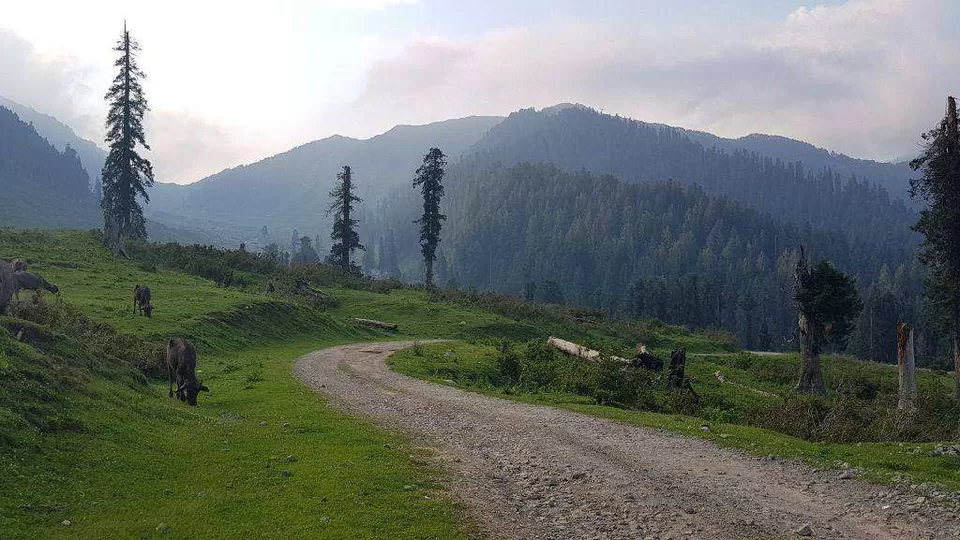 5. Kargil
Our generation, which includes all of us, lived through the largest war in Independent India's history and watched our country triumph in the conflict of 1999. Visitors can enjoy some breathtaking vistas on this property, which also enables us to appreciate our nation's untamed nature.
Despite its beauty, this location nevertheless sends chills down the spines of Indian citizens due to its turbulent past. The second-largest town in Ladakh, Kargil, provides a wide range of opportunities for travelers to get away amid nature.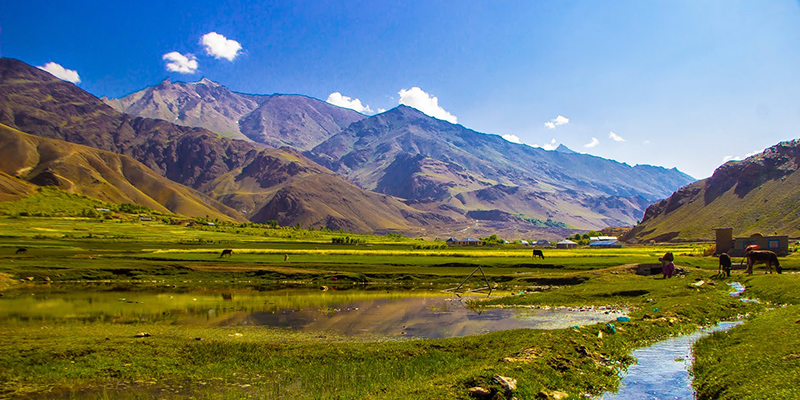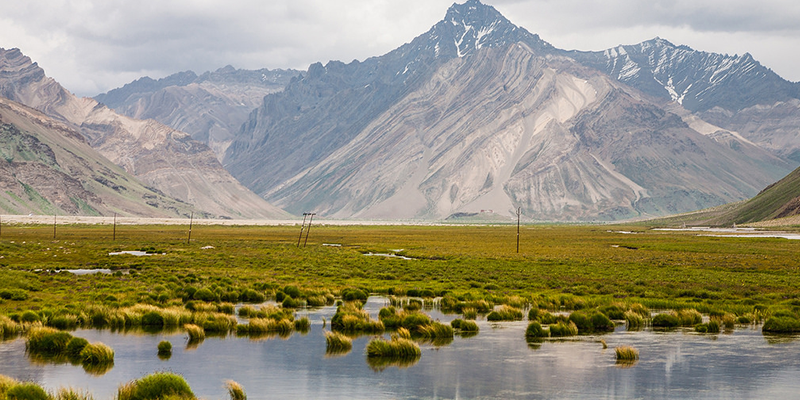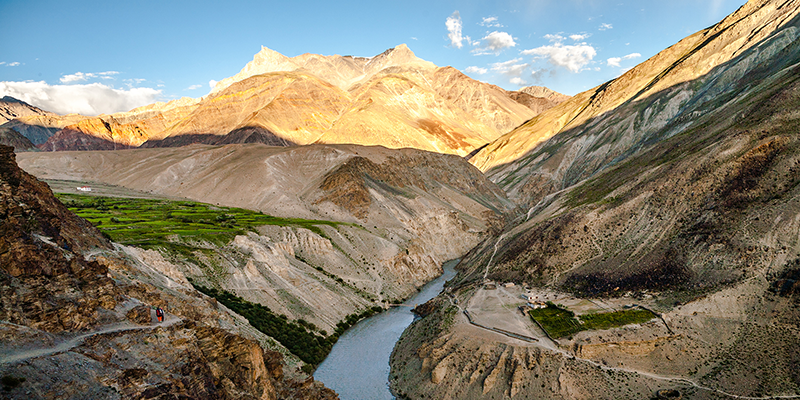 6. Pahalgam
Pahalgam had to be included in this list because it is inclusive of all the unusual locations in Kashmir. It is located 2700 meters above sea level and is a true representation of paradise on earth. This small hamlet, which is only 95 kilometers from Srinagar, is well known for providing photographers with an unparalleled experience because it is surrounded on all sides by thick forests, picturesque lakes, and meadows.
It is regarded as a synonym for serenity and tranquilly. This small community is renowned for relieving travelers' stresses and worries.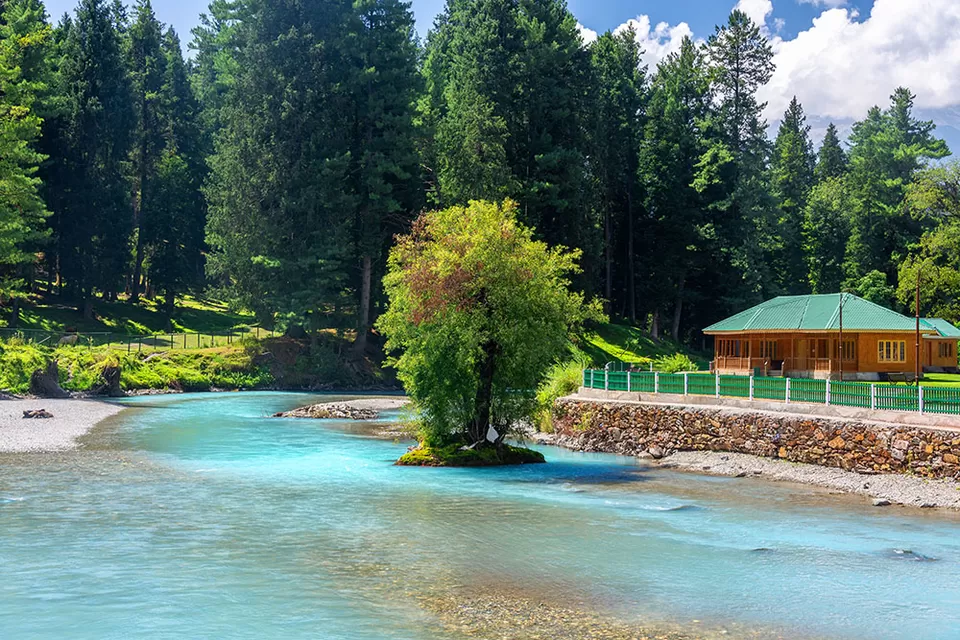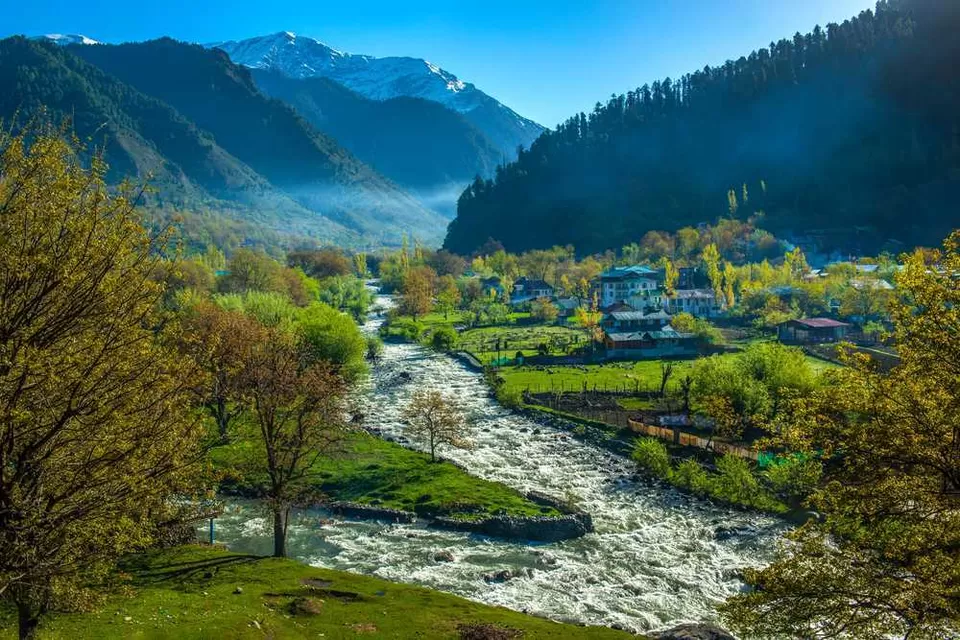 7. Patnitop
This small suburb is surrounded by the snow-covered, sky-high Himalayas, and it is a landscape of infinite grasslands and natural attractions. This location has carved out a special place for itself in the tourism sector because of its fantastical outlook.
With all the exciting activities Kashmir has to offer, it also delivers an adrenaline rush to all adventure seekers. The settlement of Patnitop in the union territory is ideal for enjoying the natural beauty with both family and friends.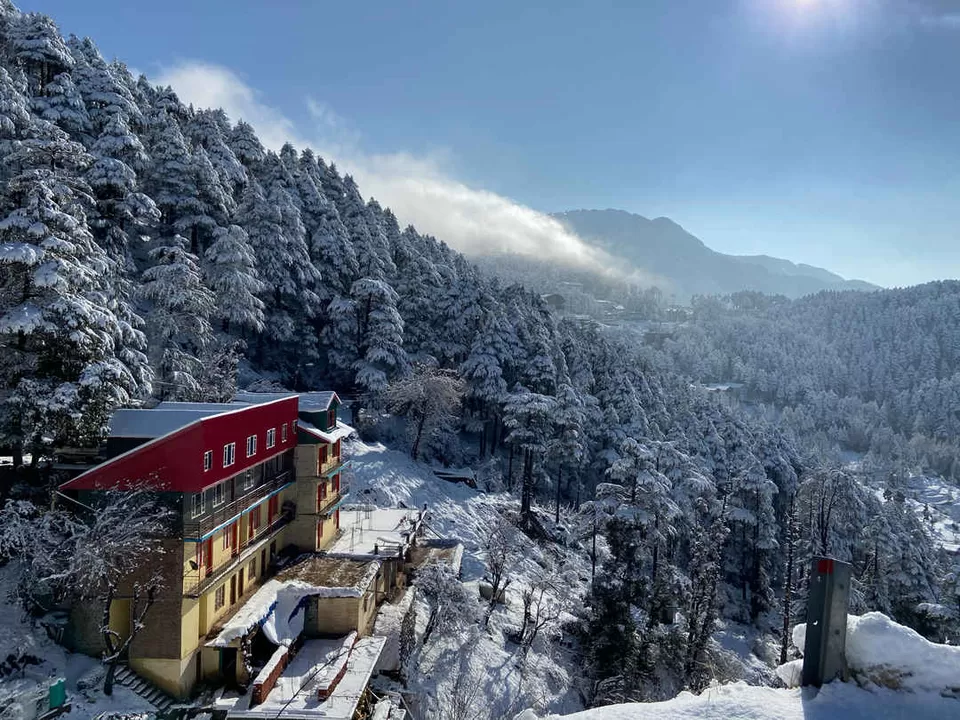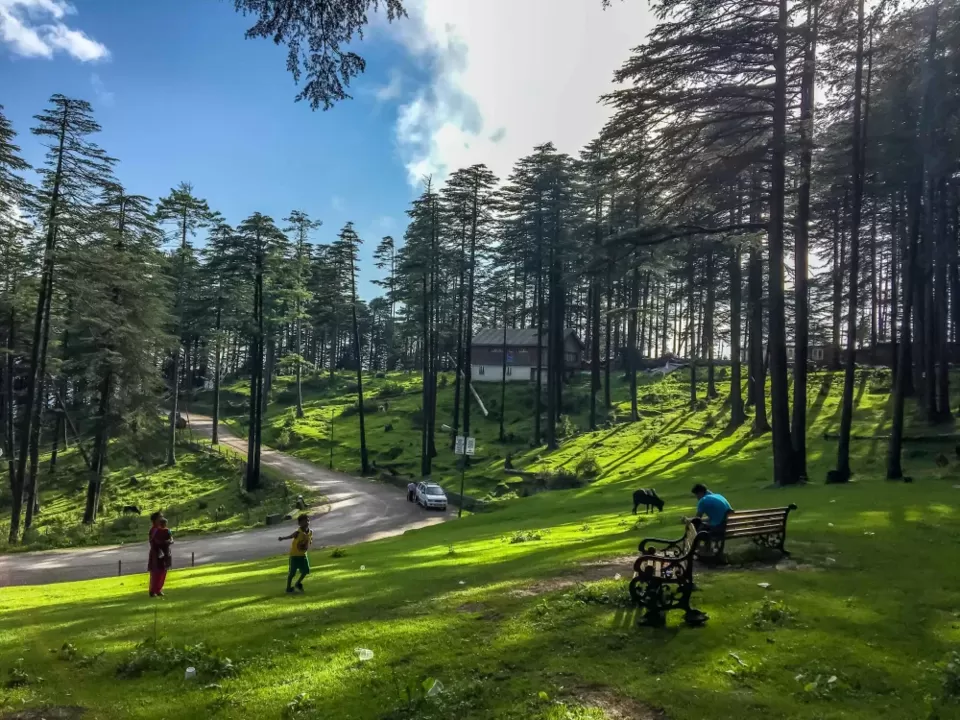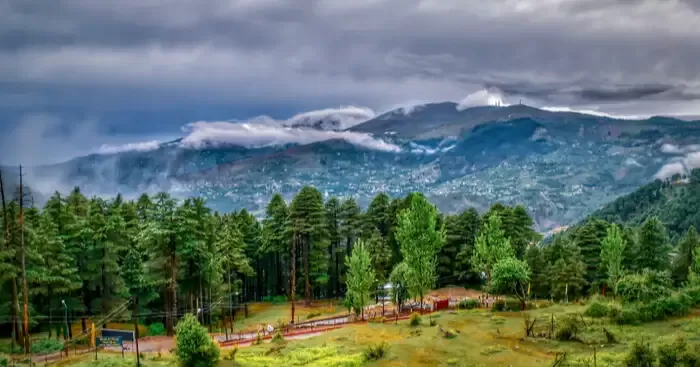 8. Shalimar Garden
This garden was created in the 17th century as a gift for the then-emperor Jehangir's wife, Nur Jahah. After some time, a neighboring Garden was also added to Shalimar Garden's grounds.
A canal that joins the Dal Lake and passes through the center of the garden has evolved over time into its main feature. Bagh, also known as "The Crown of Kashmir," is regarded as the main marvel of Mughal horticulture. It is currently a public park. This garden seems like a scene from a landscape painting.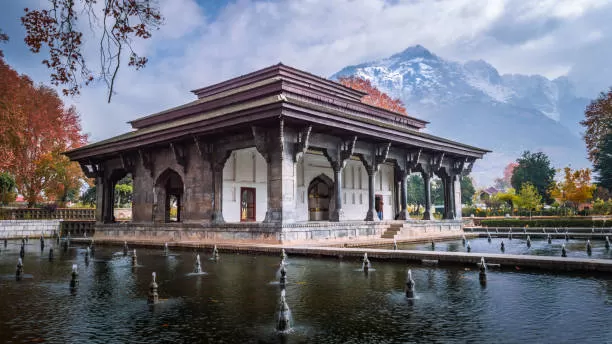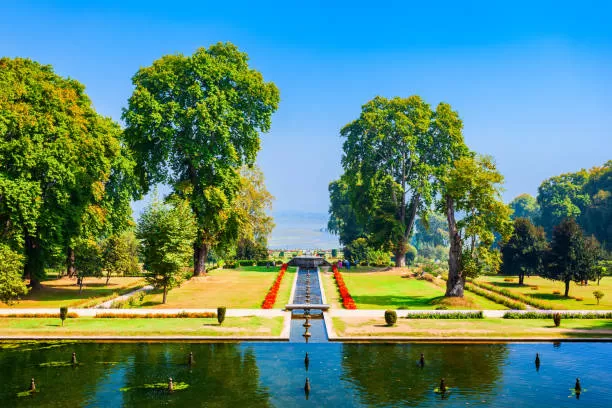 9. Gulmarg Gondola
Asia's highest and longest cable car plan, the Gondola, was created by the governments of Jammu and Kashmir and Pomagalski, a French organization. It connects three locations.
Gulmarg to Kongdoori and Kongdoori to Apharwat Peak are the first and second legs of the complete journey. The voyage is completed in two phases, the first of which takes 9 minutes and the second of which takes 12 minutes.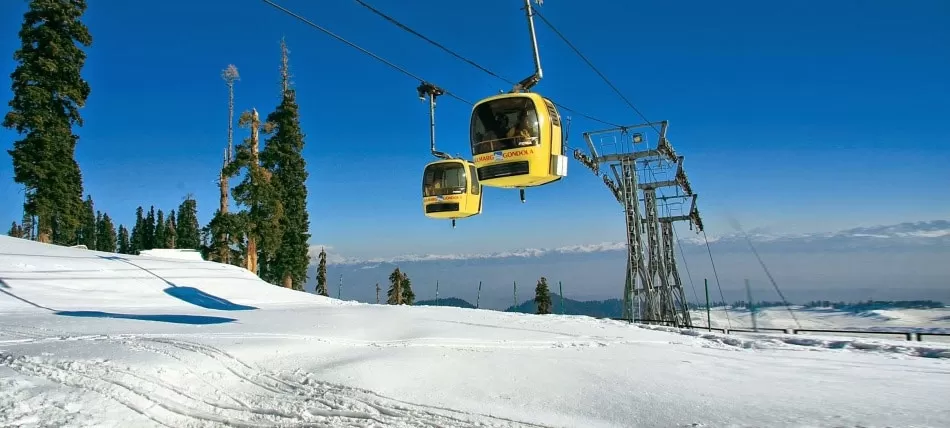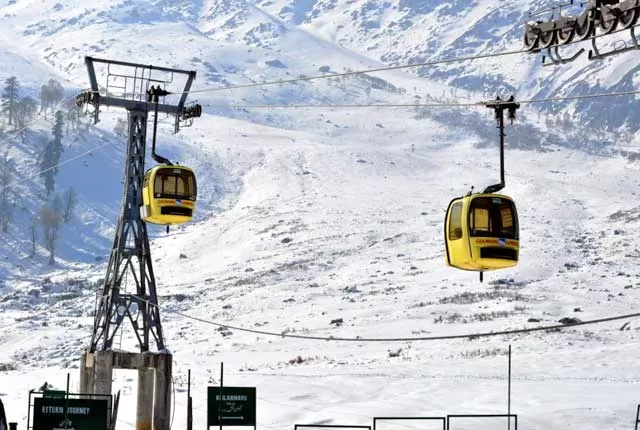 All thrill seekers should not miss this ride, which is also available from Kongdoori to Marry Shoulder, a popular skiing location. A mixture of exhilaration and anxiety must be coursing through us as we travel in dangling cable cars at a height of 4100 meters with snow-capped peaks below.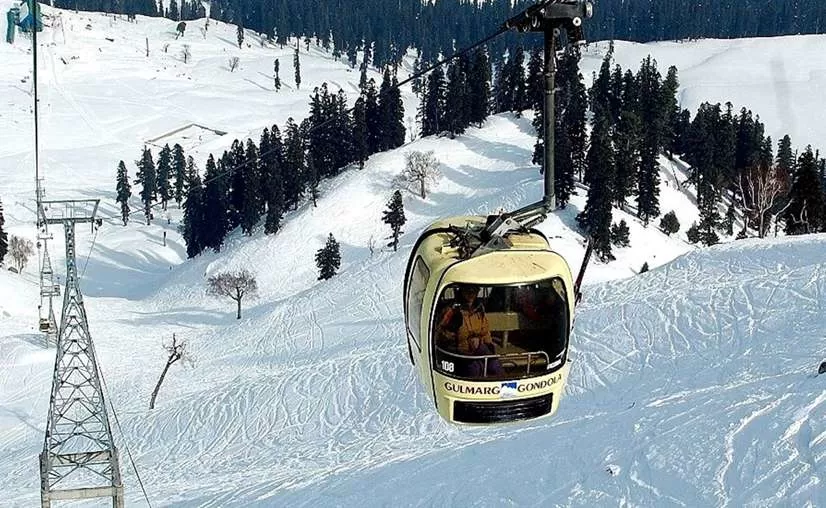 10. Shankaracharya Temple
One of the earliest shrines in Kashmir is a temple dedicated to Lord Shiva that is situated on the Shankaracharya Hill. Adi Shankaracharya is said to have reached spiritual enlightenment here ten centuries ago. From there, he is said to have founded the four Advaita Hindu schools.
The 243 stairs that lead to the temple's perch on a single rock are steep. A grand view of the valley is available from the temple's summit.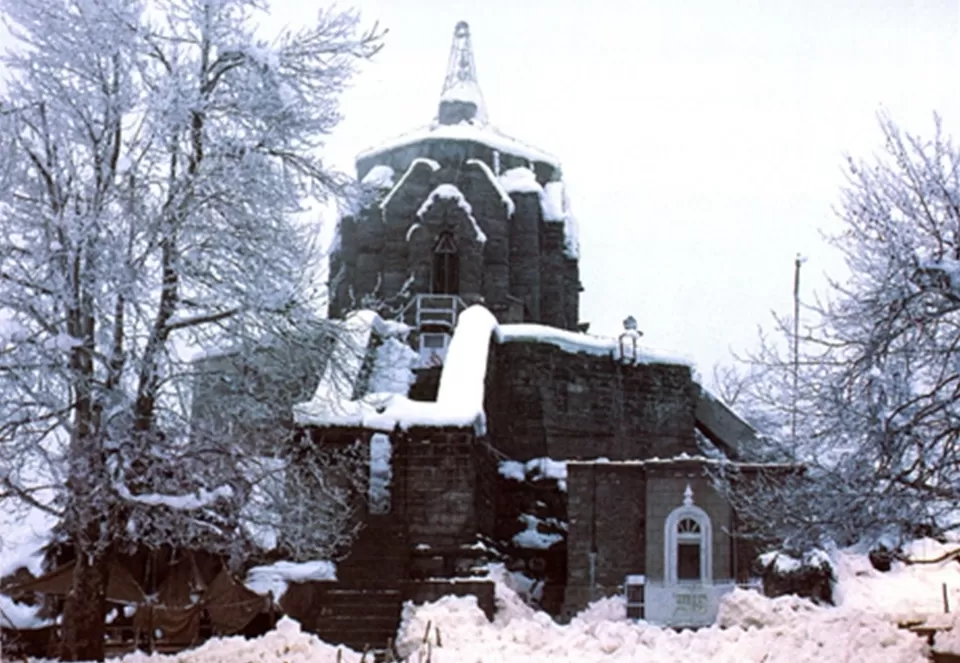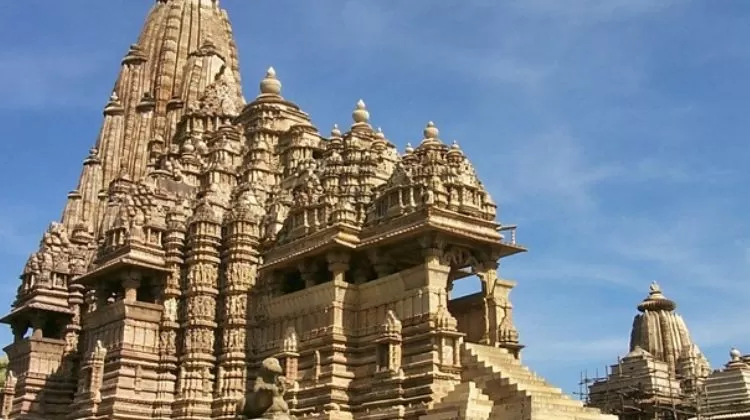 There are a dozen stunning locations in the state, but I narrowed it down to these stunning locations, which every traveler should undoubtedly experience on their next trip to this captivating region.

Which of these is your favorite, please let me know in the comments?
Ready to travel for free? Earn credits and redeem them on Tripoto's weekend getaways, hotel stays and vacation packages.
For more such travel content follow me on Tripoto and on Instagram.