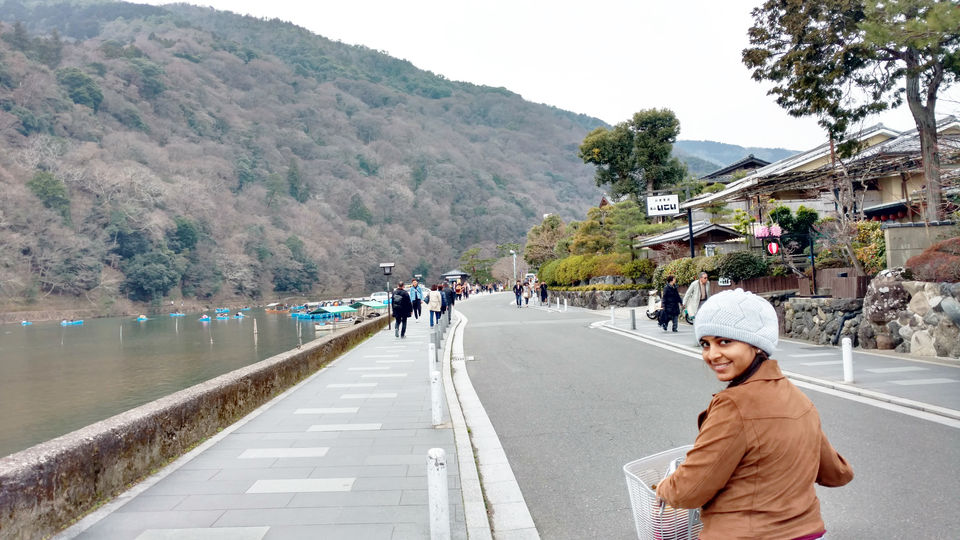 Osaka is the second most popular Japanese city after Tokyo. Osaka is always brimming with culture and beautiful sceneries that are enchanting in many ways.
Osaka is a city where we can experience both a fast-paced city life and also the quaint suburbs where you can kick back and relax.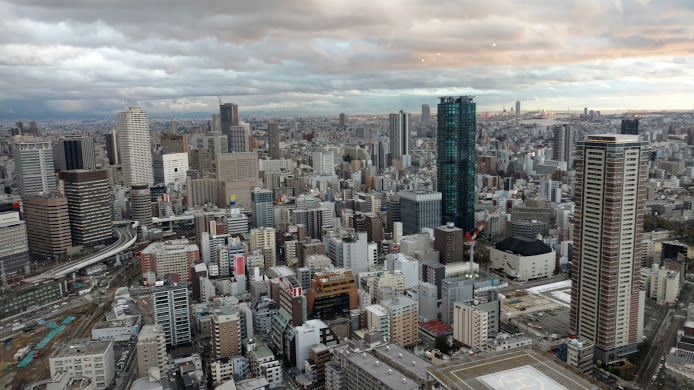 Nara Deer Park
Nara is known for its free-roaming deers, which can be either friendly or a bit scary depending on how you treat them. The deers are not afraid of human beings and they will approach you with the hope of getting a biscuit :) If you wish to feed them you can buy deer biscuit from the streets vendors right outside the park.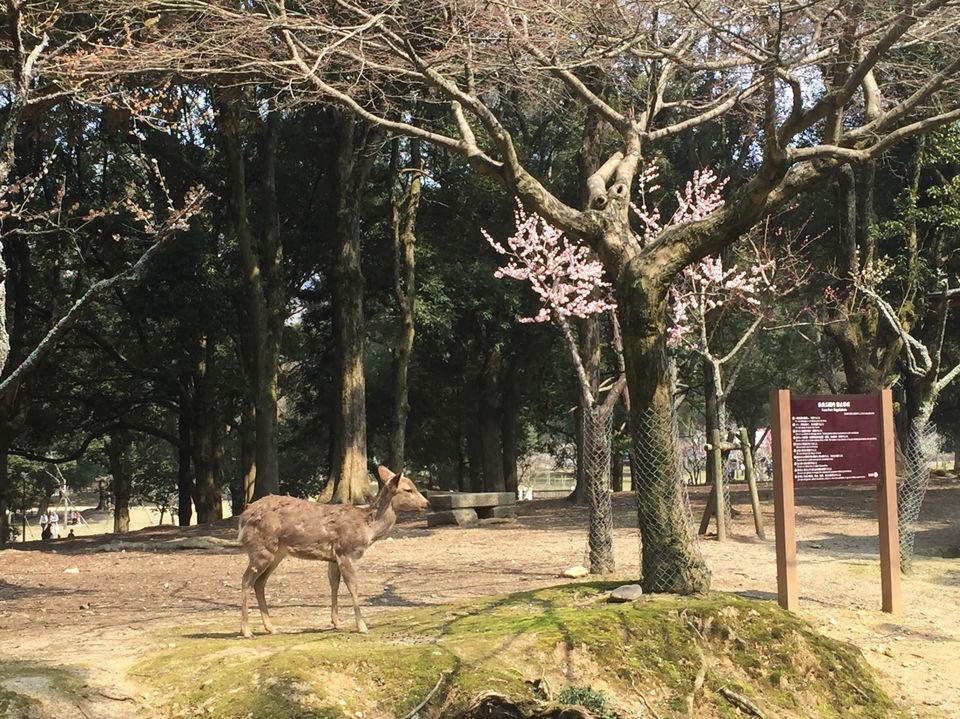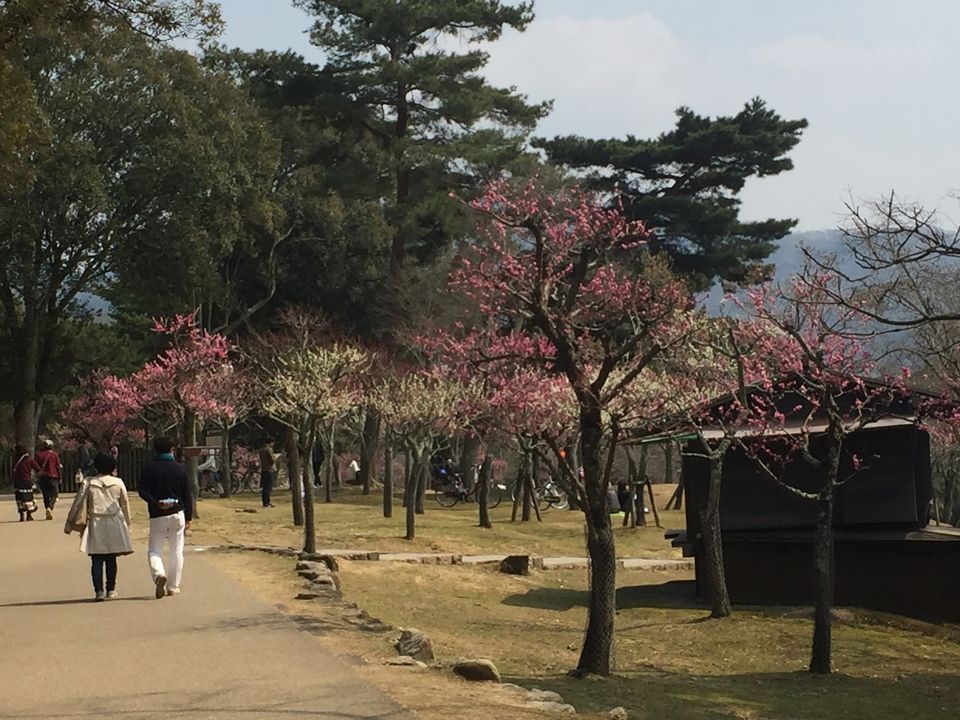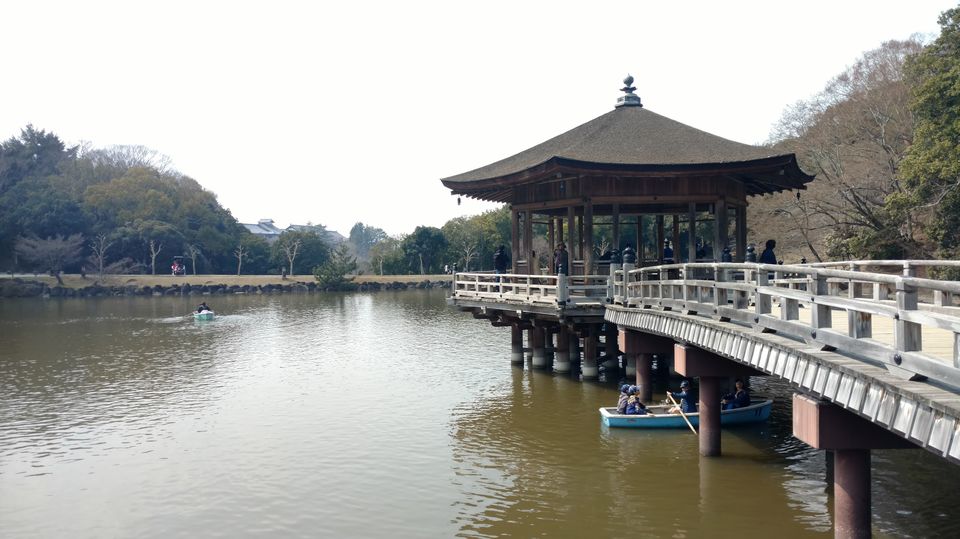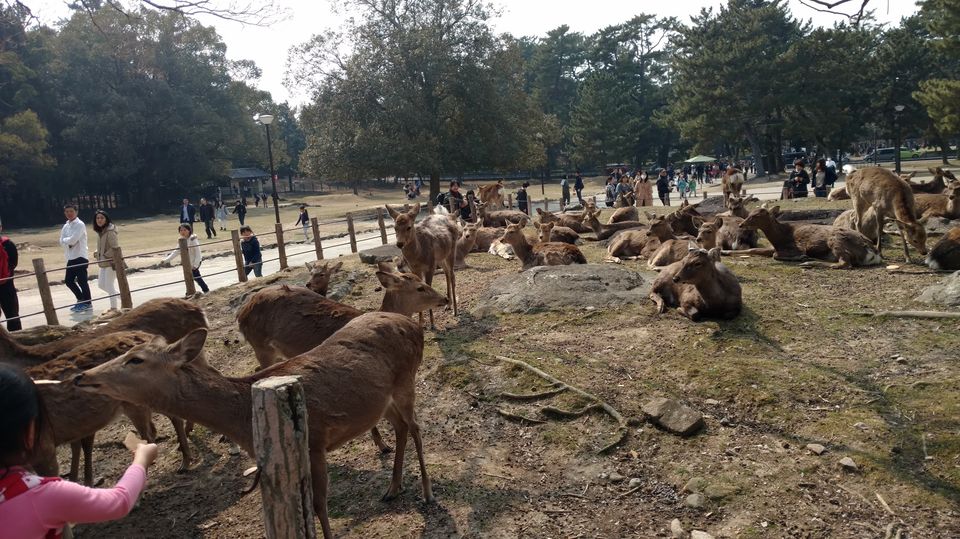 For some reason, the deers have been conditioned to bow before asking for a biscuit, which is really adorable!
Isui-en Garden
Isui-en Garden is the best garden in Nara and one of my favourite gardens. It is located in the central of Nara and it was created during the Meiji era.
It has water area, surrounded by mountains and garden. In the central pond of the gardens, there are two islands with sculptures of a crane and tortoise. They say these animals represent longevity in Japanese culture. The garden looks so beautiful and natural as there are no artificial items around.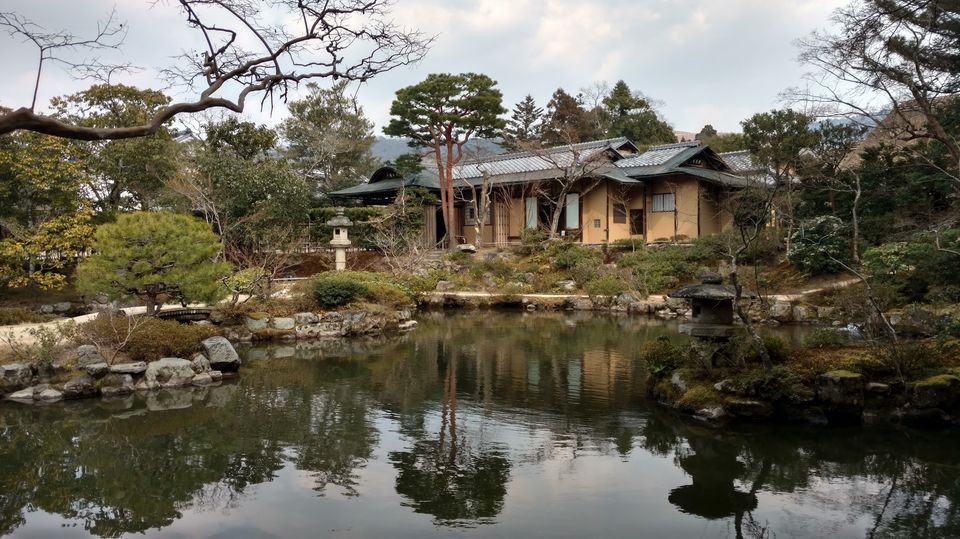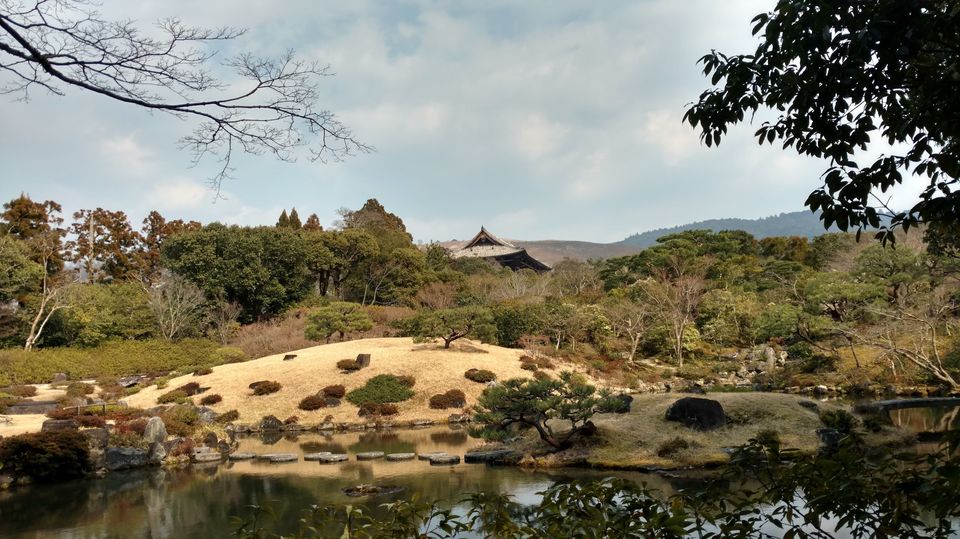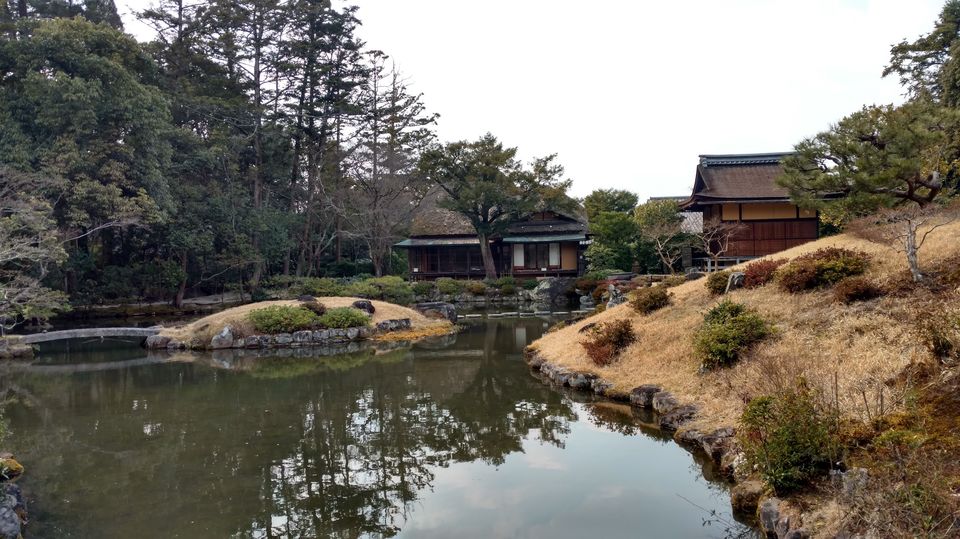 Todai-ji Temple (World Heritage site)
Todai-ji, Great Eastern Temple is one of Japan's most famous and historically significant temples and a landmark of Nara. It has the largest bronze Buddha in the world.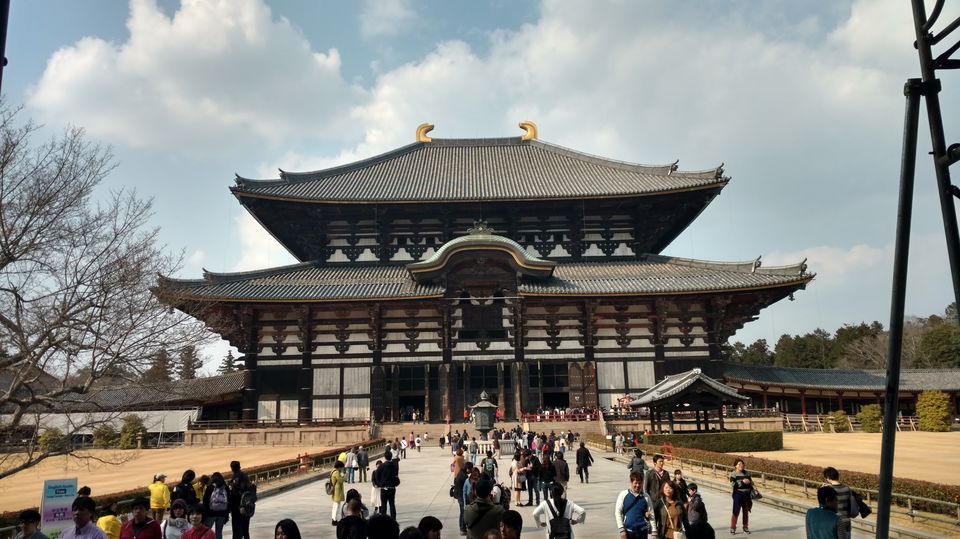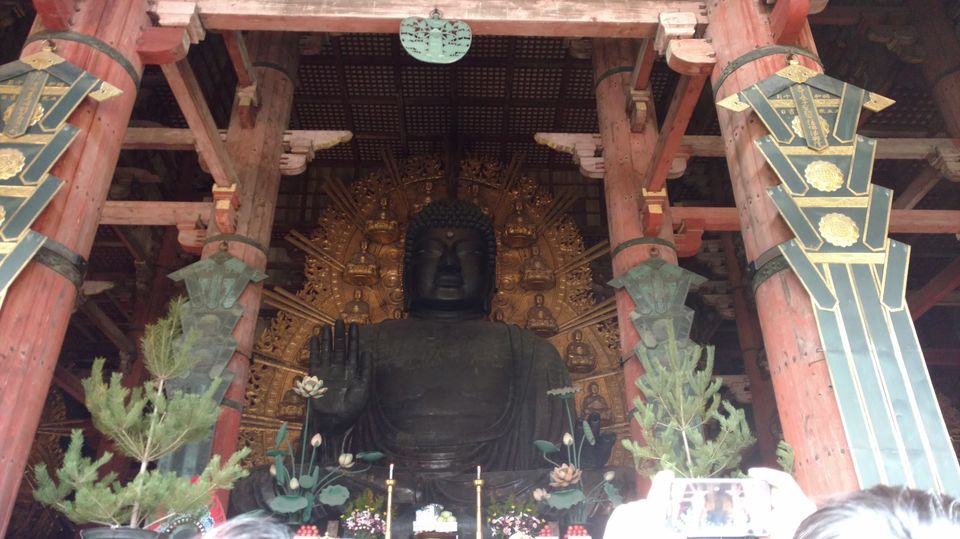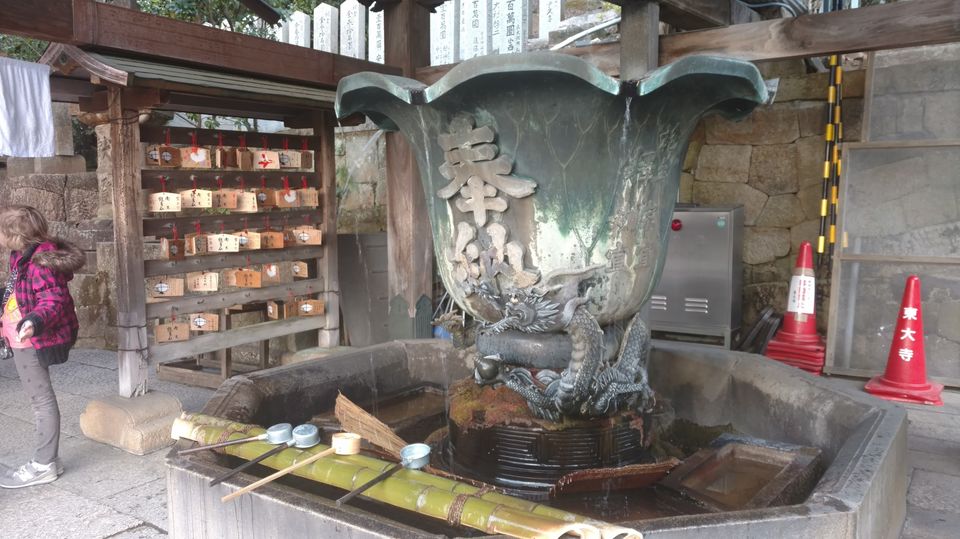 Nigatsudo & Sangatsudo
Built on a hill, Nigatsudo has wonderful views from its terrace back over Todai-ji, the five-story pagoda at Kofuku-ji Temple and Nara Park on a clear day. To reach the platform at the top of the temple you can go either by stone steps or the wooden walkway.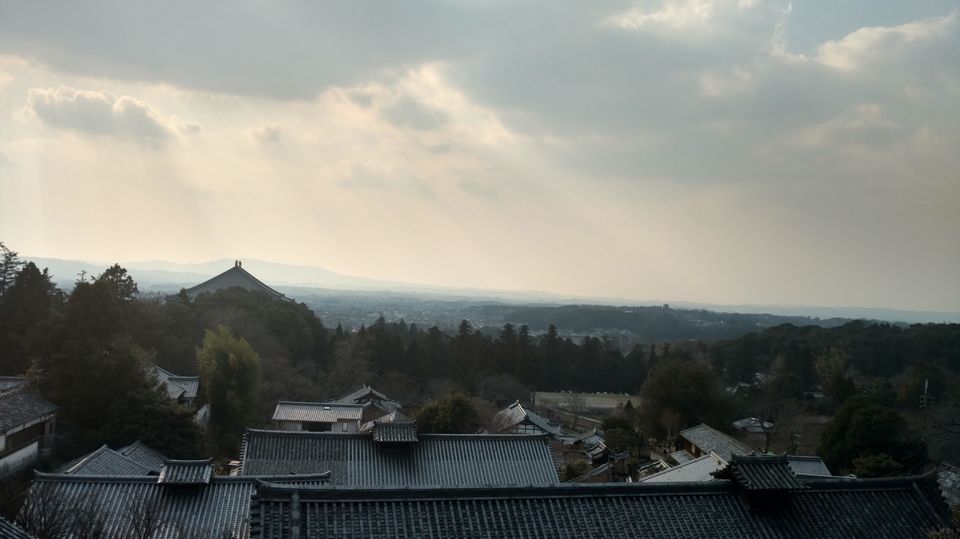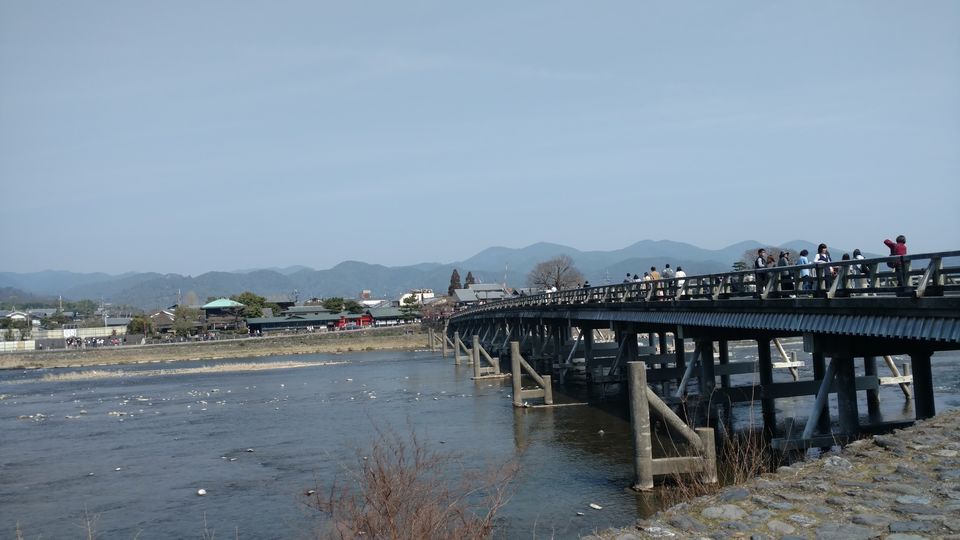 Tenryui-ji Temple
Tenryui-ji is the most important temple in Kyoto's Arashiyama district. It was ranked first among the city's five great Zen temples and is now registered as a world heritage site.
Tenryu-ji is the head temple of its own school of the Rinzai Zen sect of Japanese Buddhism.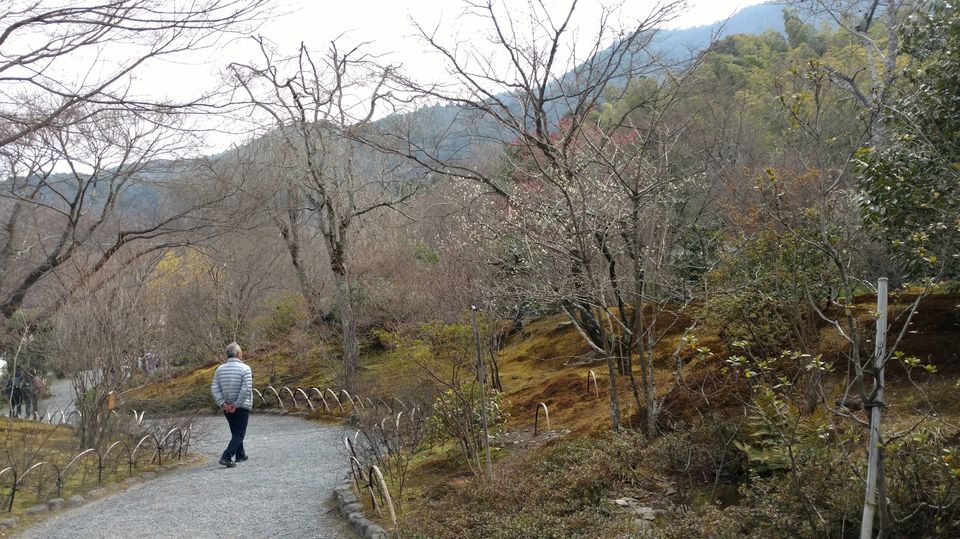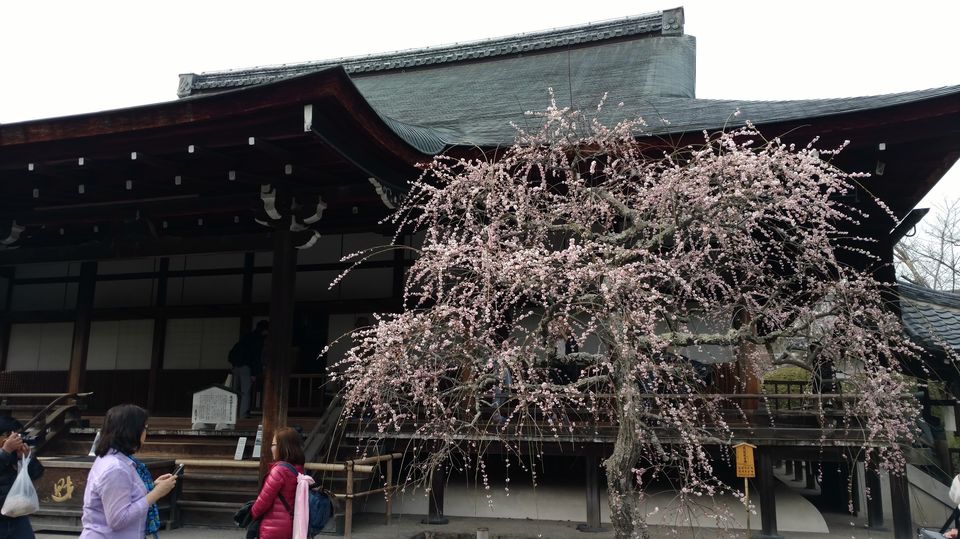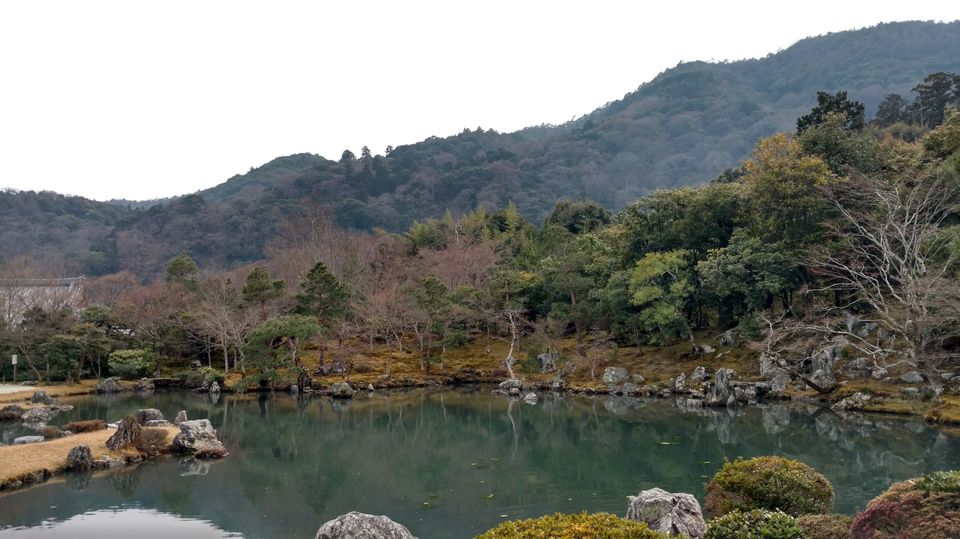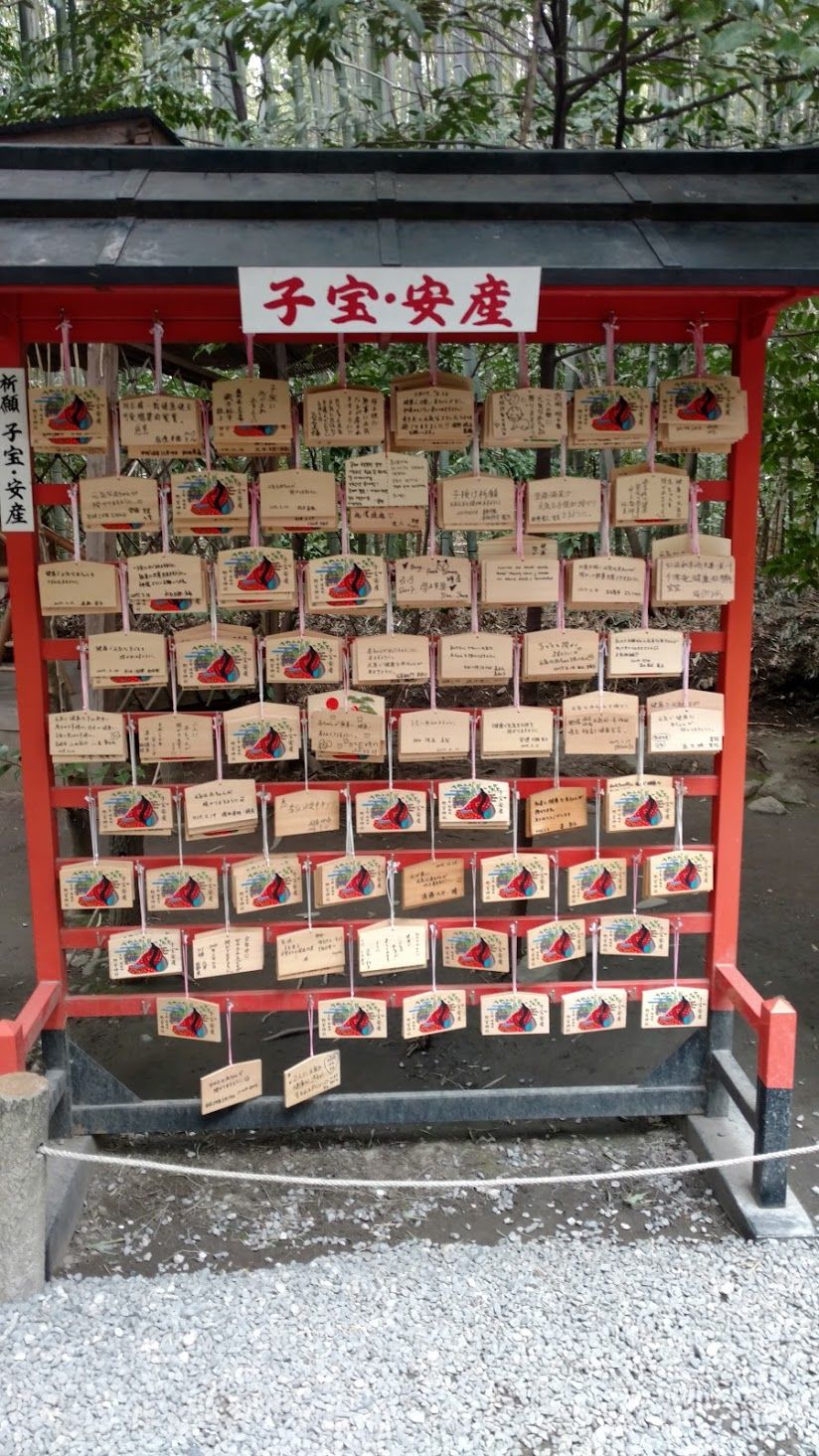 Bamboo groves
The Arashiyama Bamboo Grove is one of the top sights in Kyoto, with its dense pathway of bamboo that stretches as far as the eye can see. The Bamboo Grove is part of the Sagano Bamboo Forest, which is located in the outskirts of Kyoto, just below the mountains.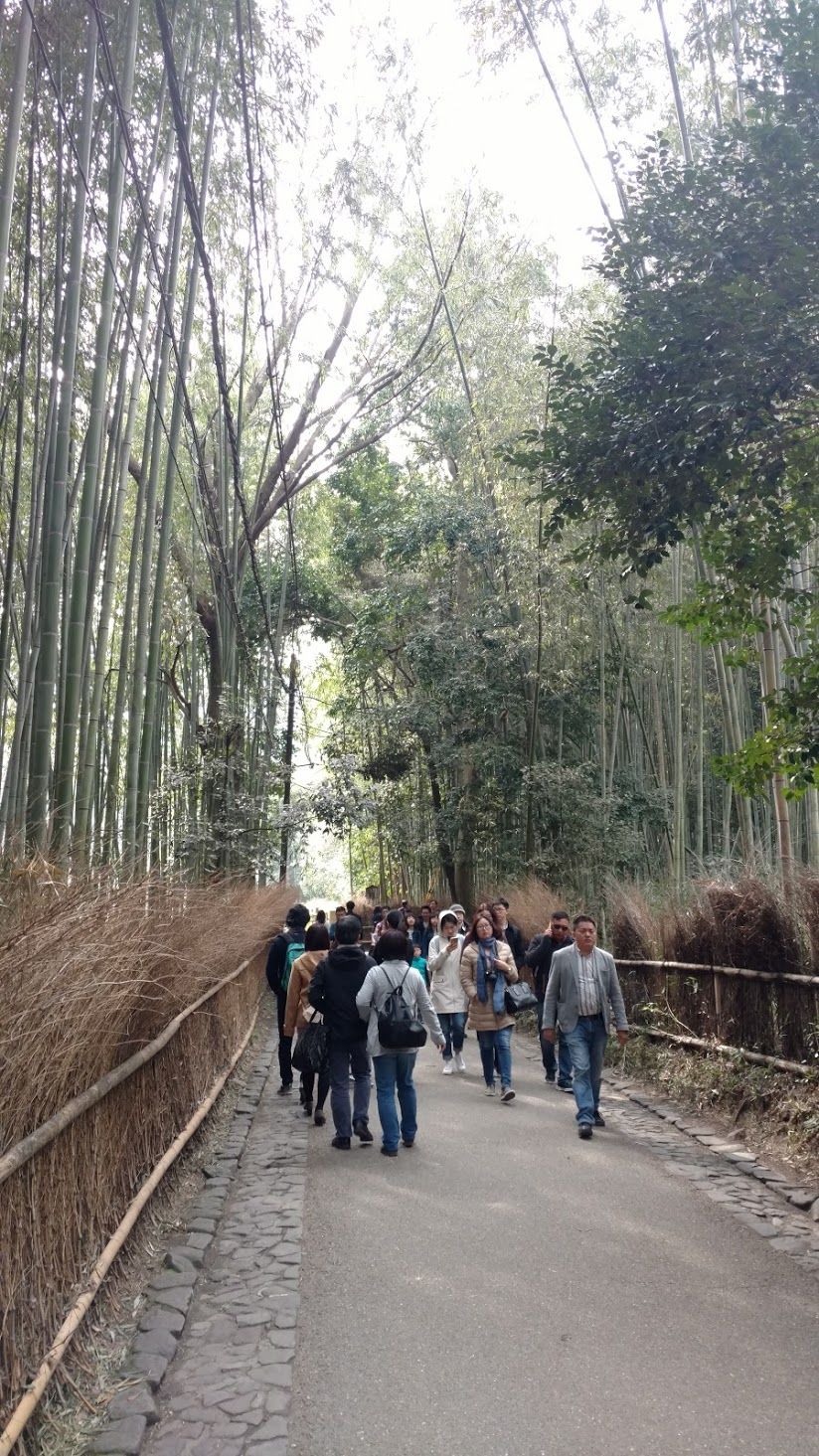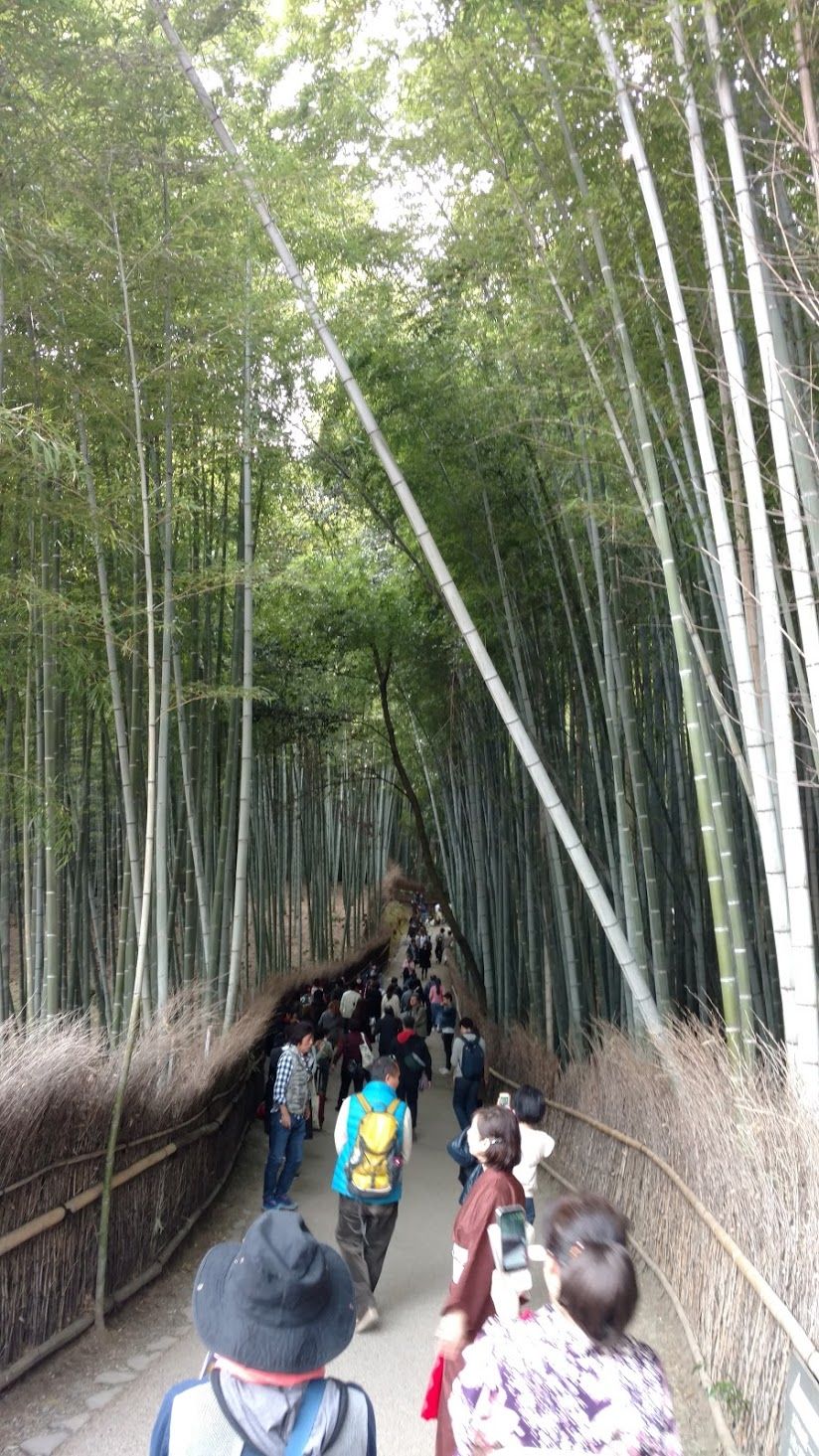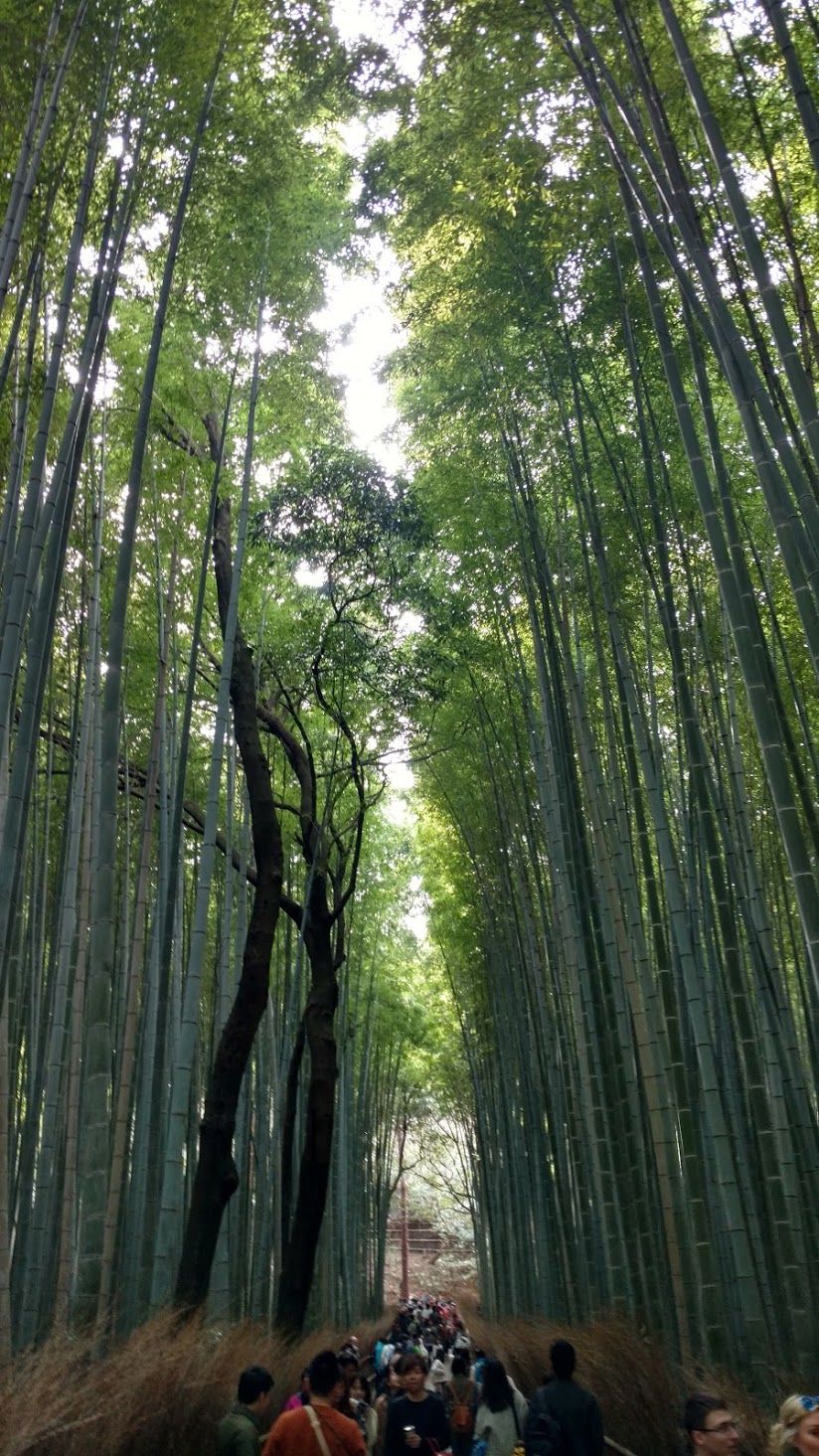 The winding path is a 200 metre stretch of green serenity and the perfect way to slow down and feel embraced by nature away from the rest of the world. The bamboo has been used to manufacture various products, such as baskets, cups, boxes and mats at local workshops for centuries.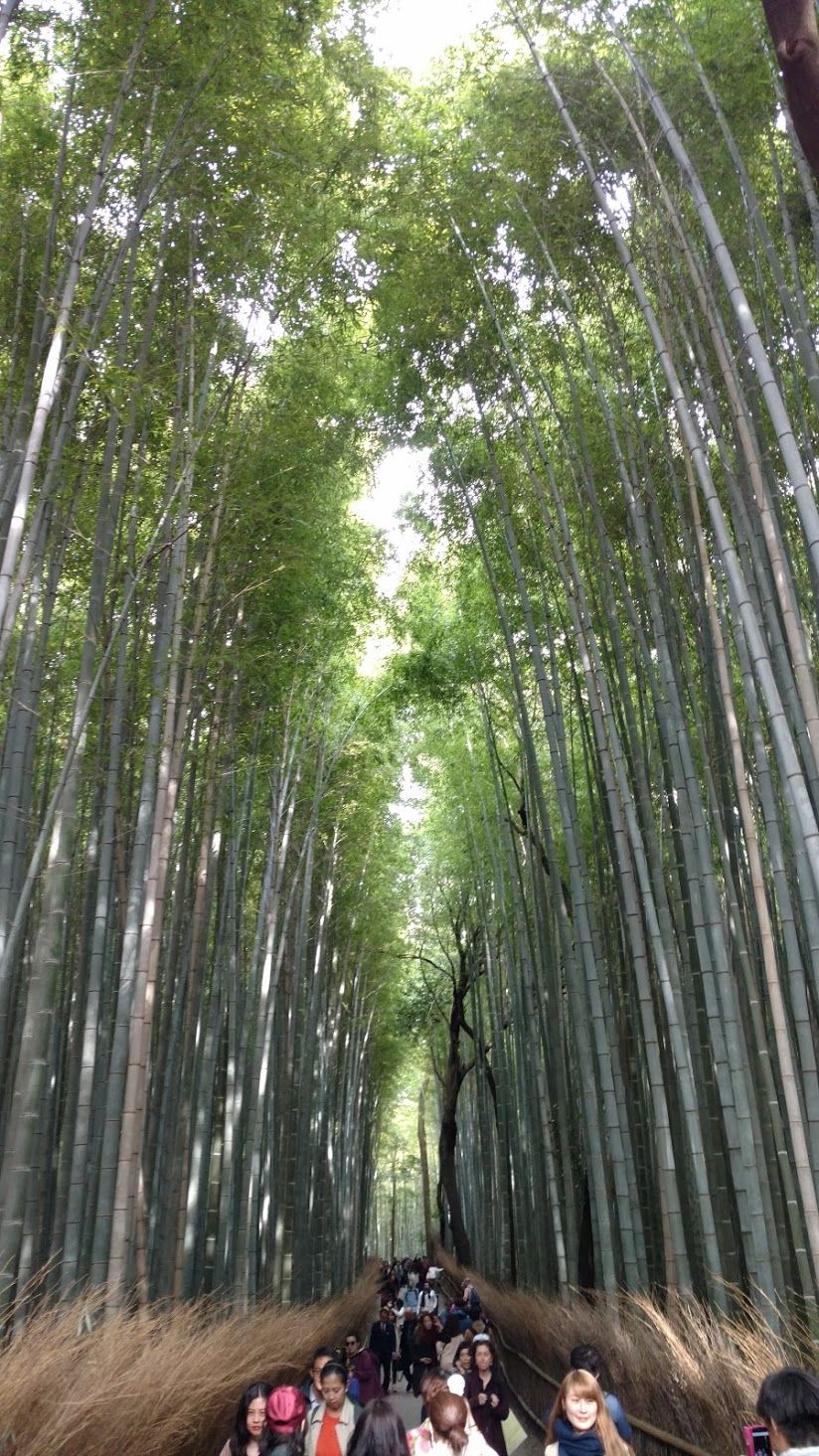 It goes without saying, that Kobe is famous for beef! If you're really in the mood for some Kobe beef, but can't afford to spend up to 10,000 yen per 100gm for the good stuff, there is a pop-up store on the corner of the main square of Kobe Chinatown that serves up Kobe beef steaks or burgers on-the-fly.
Shinsaibashi & Dotonbori
It is the heart of Osaka. Make sure you plan to stop and explore this region.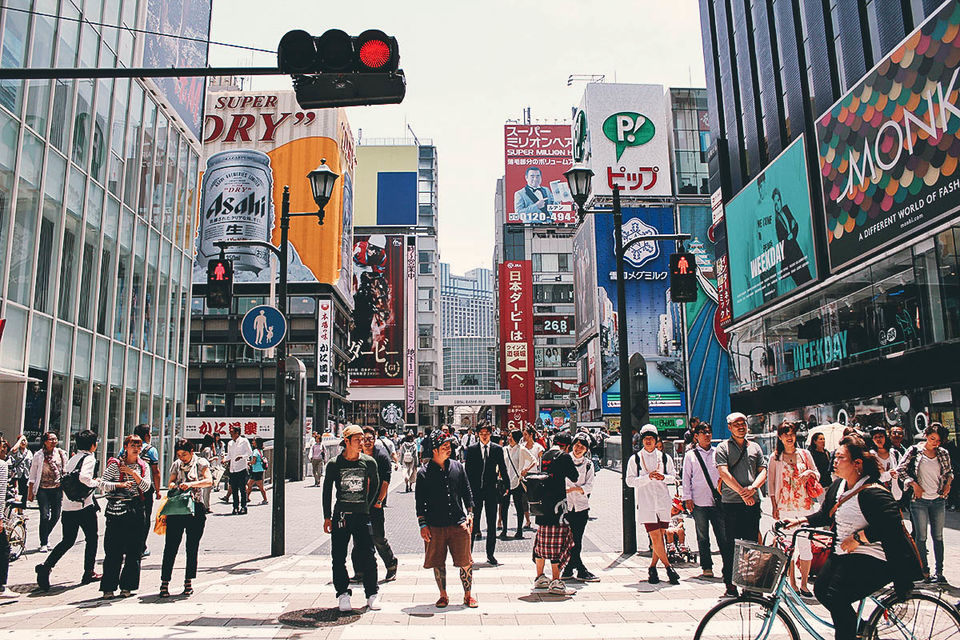 Umeda Sky Building
There's no better place to get a bird's eye view of Osaka than the Floating Garden Observatory, 173 meters above the ground. The ultra modern Umeda Sky building gives viewers a 360° panoramic vista of the entire city.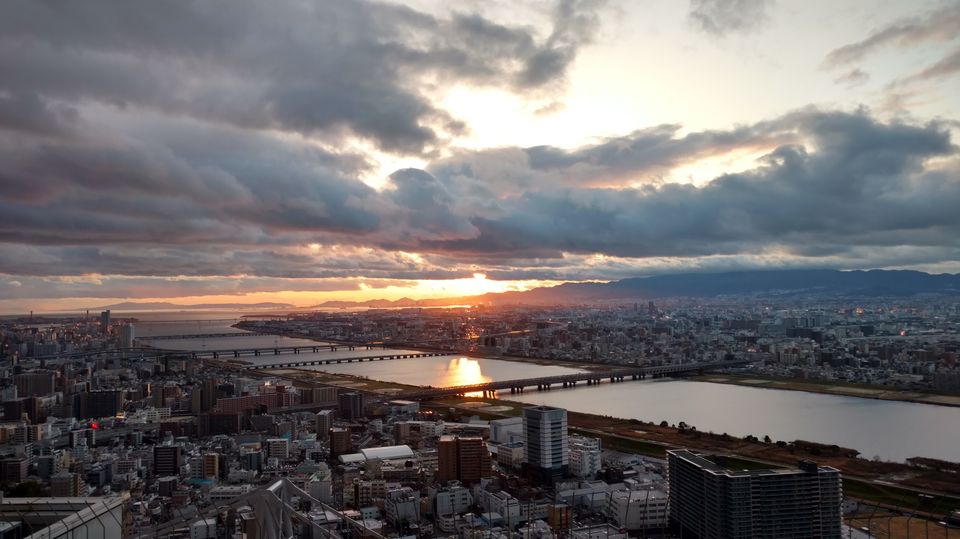 Osaka Castle
The most famous of the city's landmarks, Osaka Castle is a historical symbol dating back to the late 1500s that have faced devastation and rebirth throughout its lifetime.
There are various exhibitions and the informative museum about the castle and Toyotomi Hideyoshi inside the tower.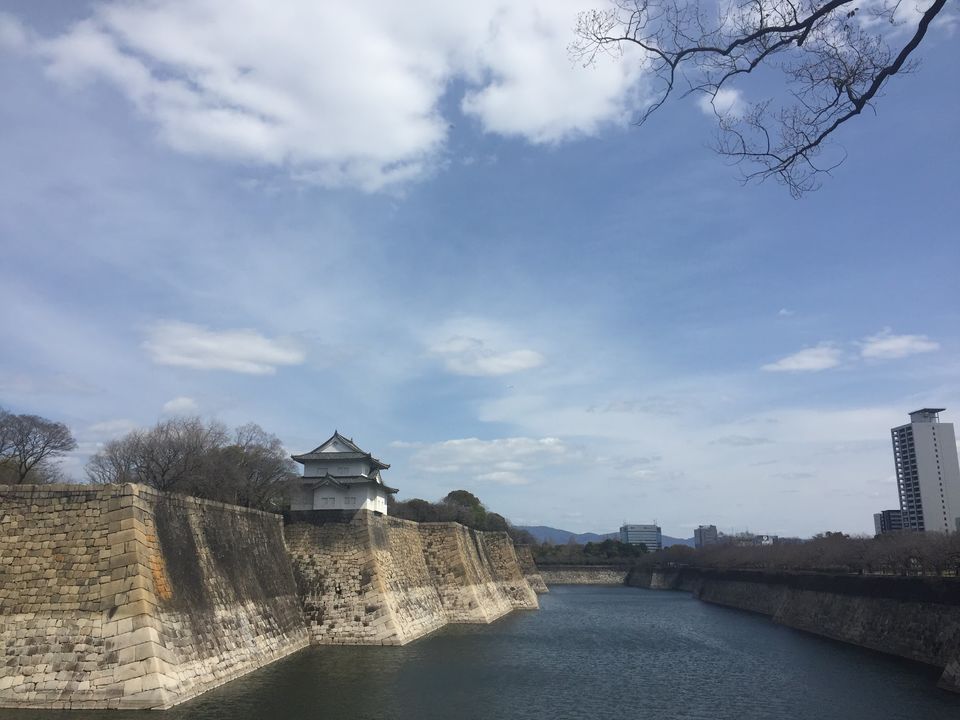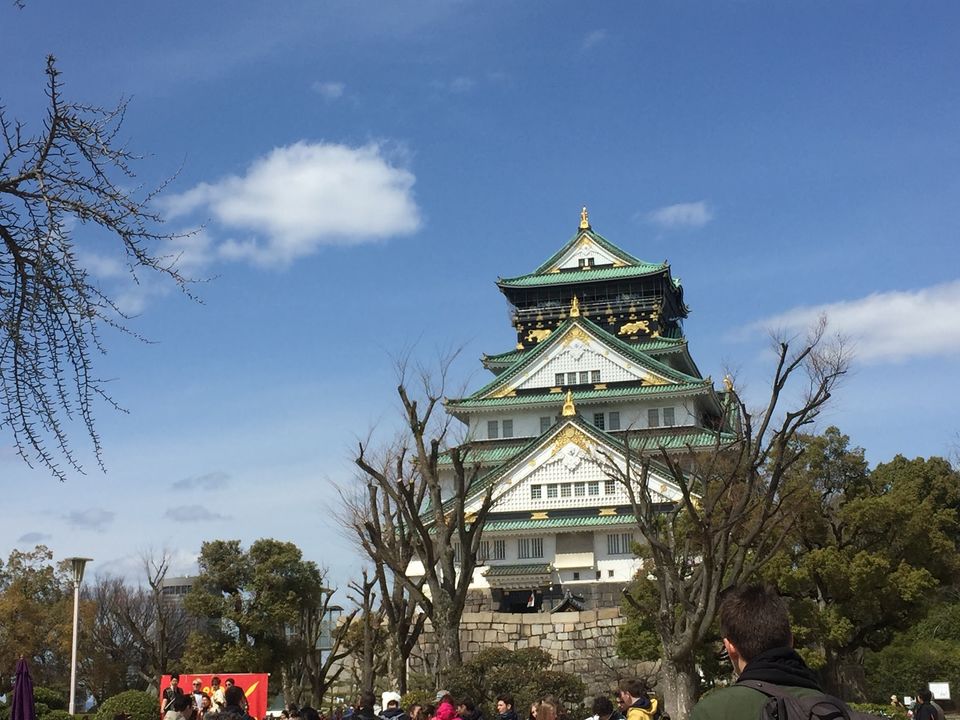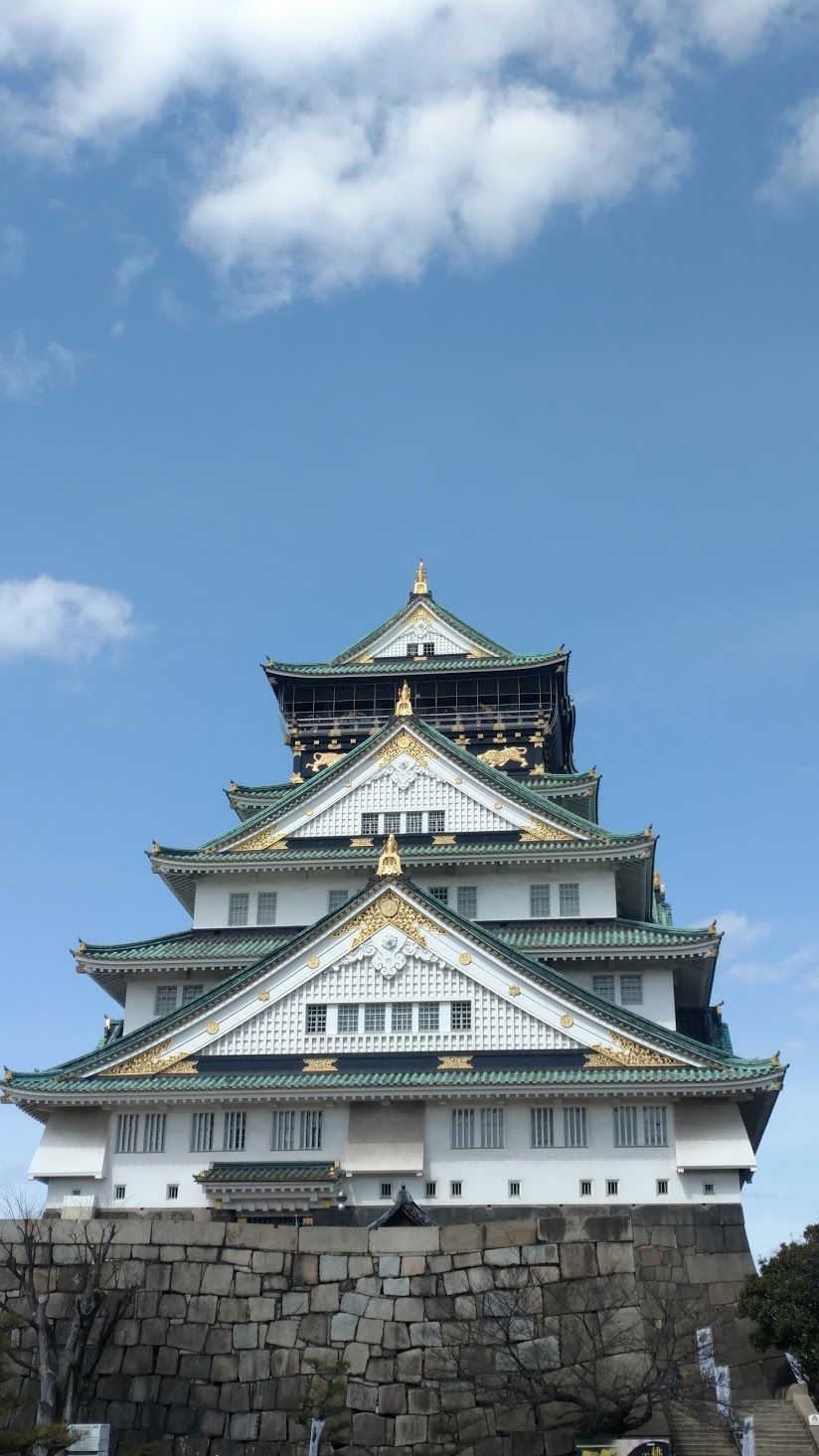 And make sure to enjoy the views from the castle tower, Nishinomaru Garden, and especially the gorgeous cherry blossoms found throughout the Osaka Castle Park, whose blossoms look best in April.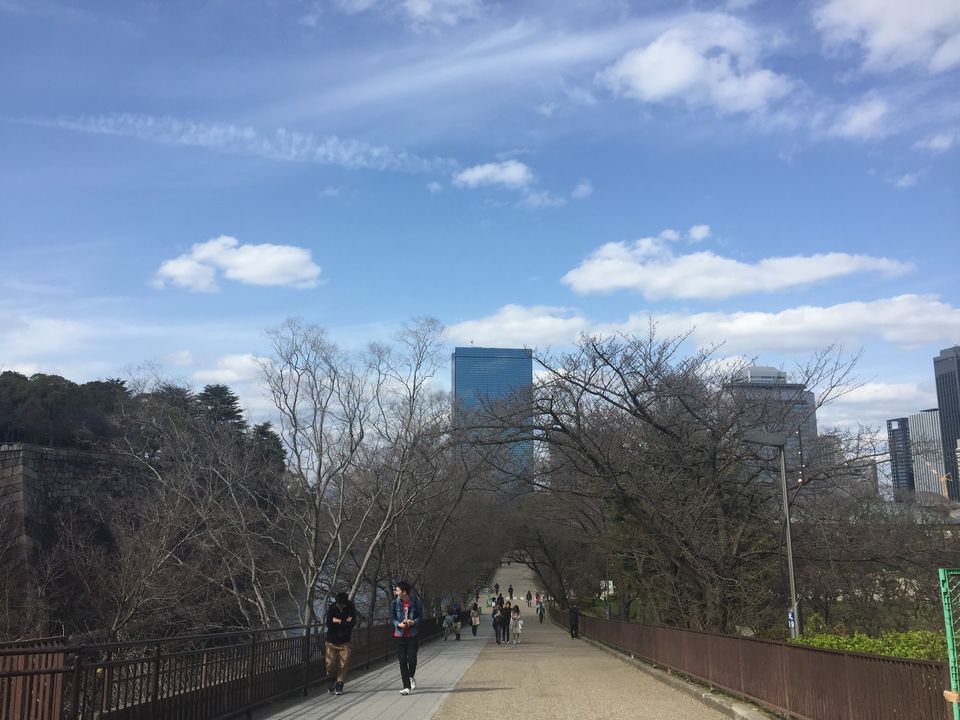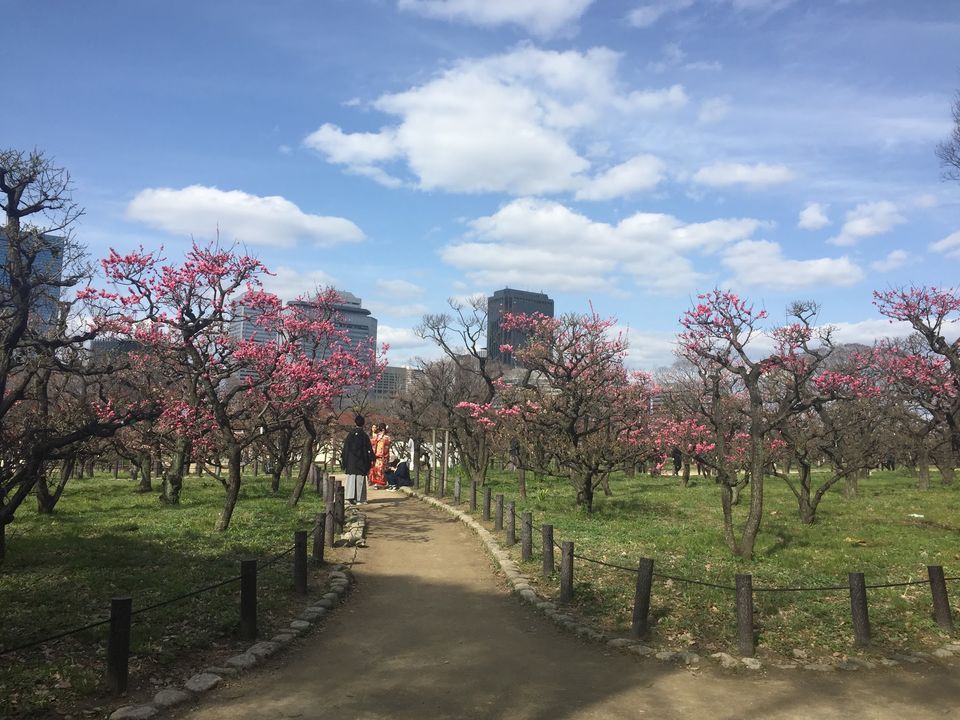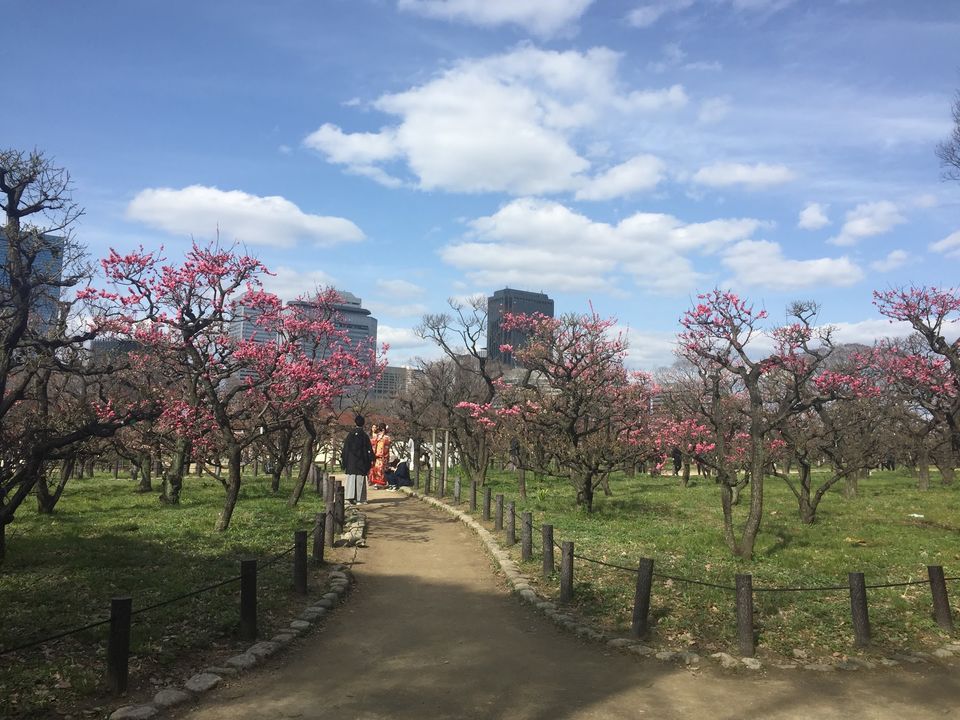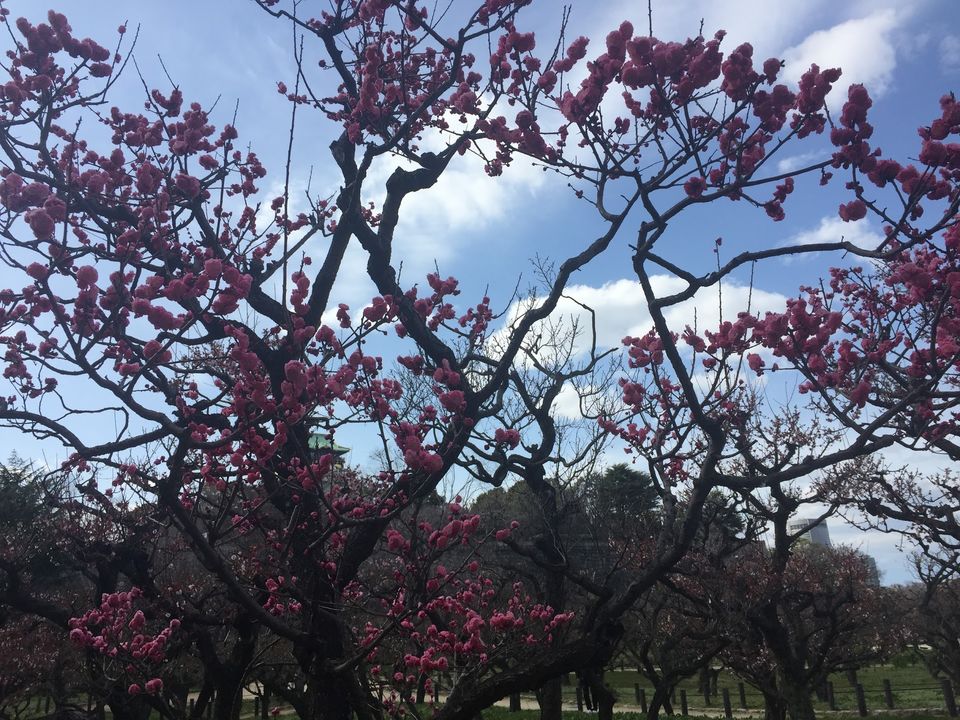 Museum of History
Osaka's Museum of History is just across the street from Osaka Castle. The museum takes you back in time to when the city first began and was Japan's first capital city up through the bustling metropolis of the early Showa Period through life-size models, movies and photographs.
With its permanent and special exhibits as well as hands-on learning programs, the Museum of History is a fun learning experience for tourists of every age.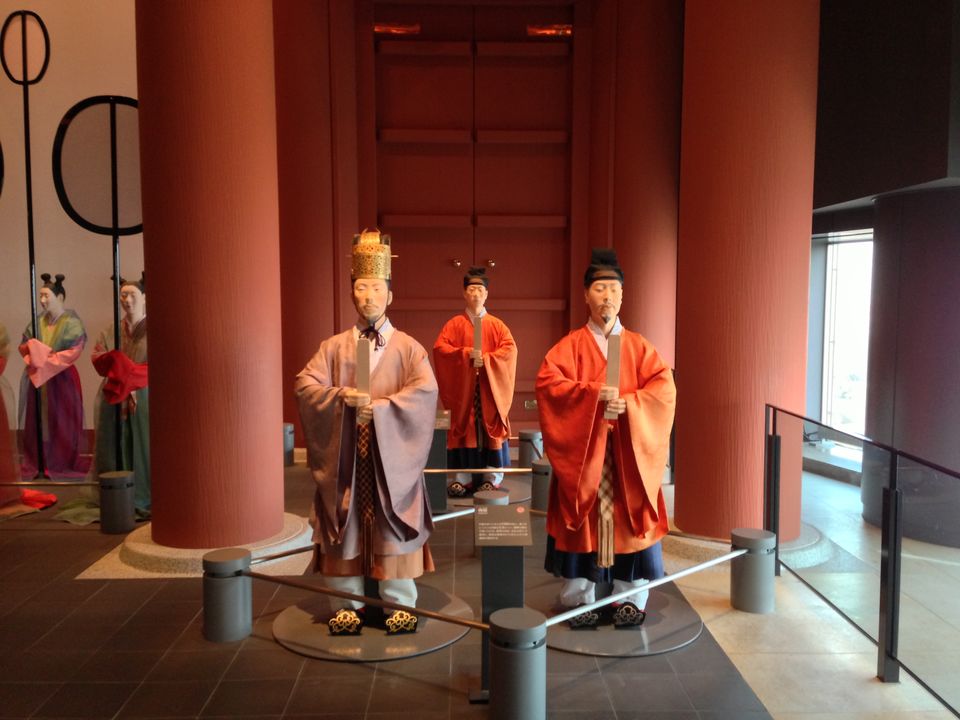 Sumiyoshi Taisha
Sumiyoshi Taisha is a spot that combines history and culture. As one of Japan's oldest shrines, it provides a unique look at shrine architecture that's viewed as being purely Japanese.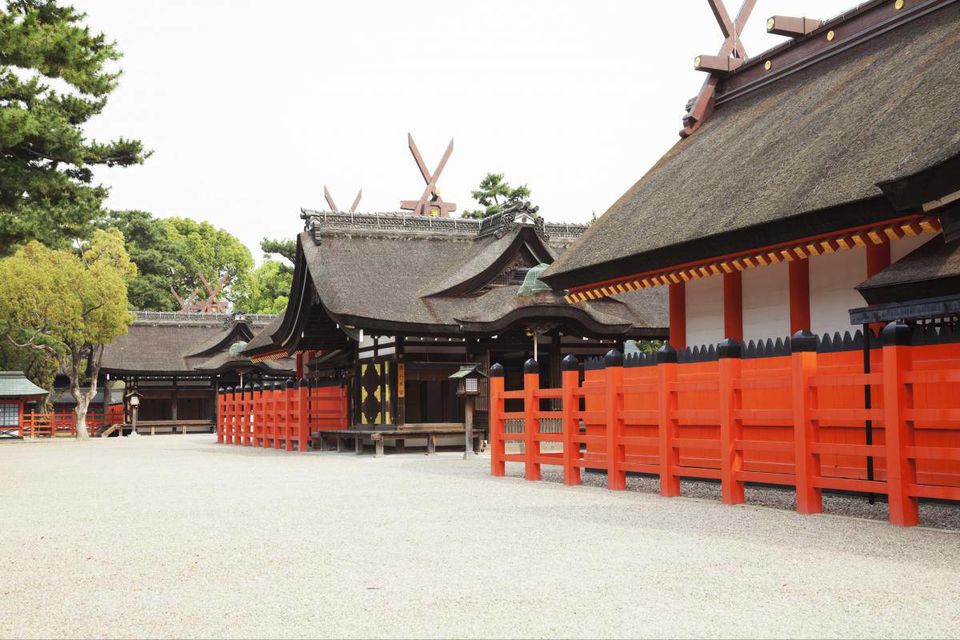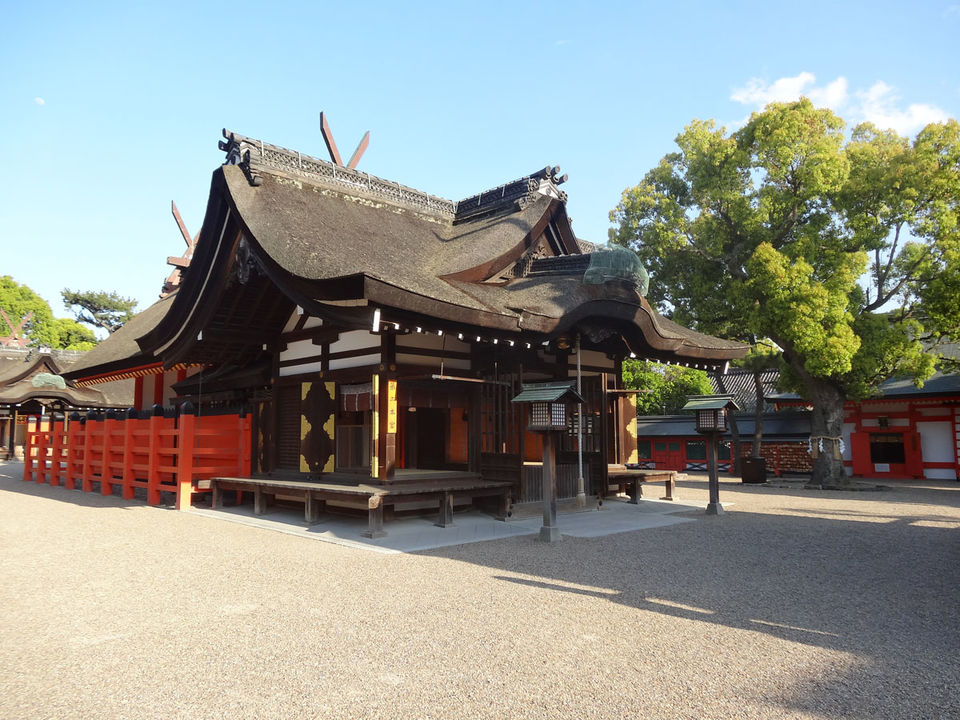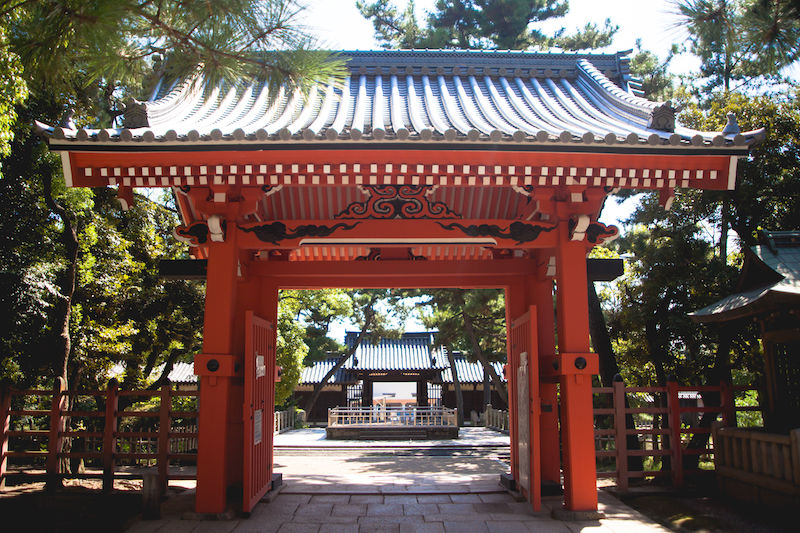 Other Attractions in Osaka:
1) Shitenno-ji Temple
2) Osaka Culturarium at Tempozan
3) National Bunraku Theatre
4) Osaka Aquarium Kaiyukan
5) Minoo Park
6) Universal Studios Japan
Other side trips from Kyoto:
1) Mount Koya: Mount Koya is the center of Shingon Buddhism and one of the holiest places in Japan. It is also great for experiencing a night at a temple.
2) Kinosaki: Kinosaki is a charming hot spring town about 2.5 hours north of Kyoto along the coast of the Sea of Japan. It has an old fashioned hot spring town.
So if you're looking at your list of places to visit in Japan, particularly in the Kansai Region, definitely add all this short trips to your itinerary.
I heard and read that Kyoto is very pretty when its full bloom. And so that is my cue to say: We're definitely coming back to see :)
I was torn between visiting Himeji and Mt. Koya, but the forecasted rain made it a no brainer to go to Himeji.
Himeji Castle
Himeji Castle is the largest and most visited castle in Japan. If you are staying in Kyoto or Osaka, Himeji is easily accessible, making this a fantastic day trip to consider. The castle is simply wow. The bright white paint and intricate ornamental designs that adorn the building are truly impressive and make it an architectural jewel.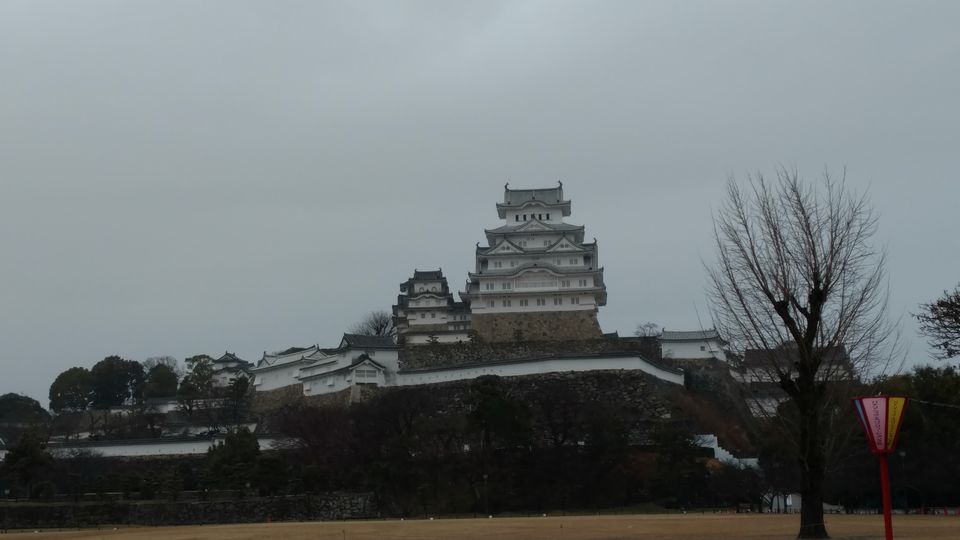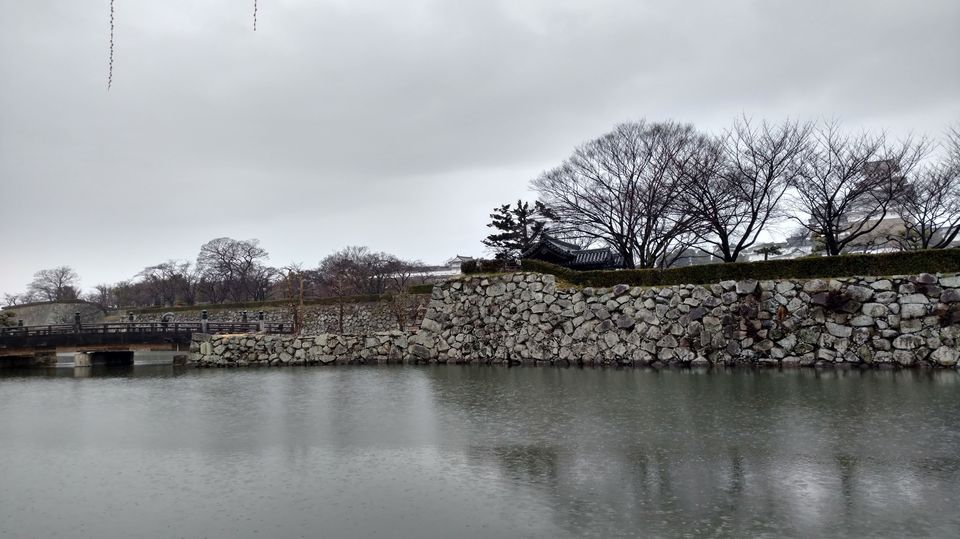 Famous for its bamboo grove, Arashiyama is a sightseeing district that makes for a really nice day trip from Kyoto. Like many other places in Japan, it presents a different charm with every different season. The best time to visit is during Autumn it presents clear skies, promising lovely weather, and all colours around the beautiful countryside.
One of the most enjoyable and convenient ways to travel around the Arashiyama is to rent a bicycle, which will cost around 1000 yen.
Cycling through rural residential areas, bridge near the river and all temples is one of the most enjoyable parts of a visit.
Togetsukyo Bridge
The Togetsukyo Bridge is Arashiyama's well known, central landmark. There are many small shops, souvenirs, small restaurants nearby.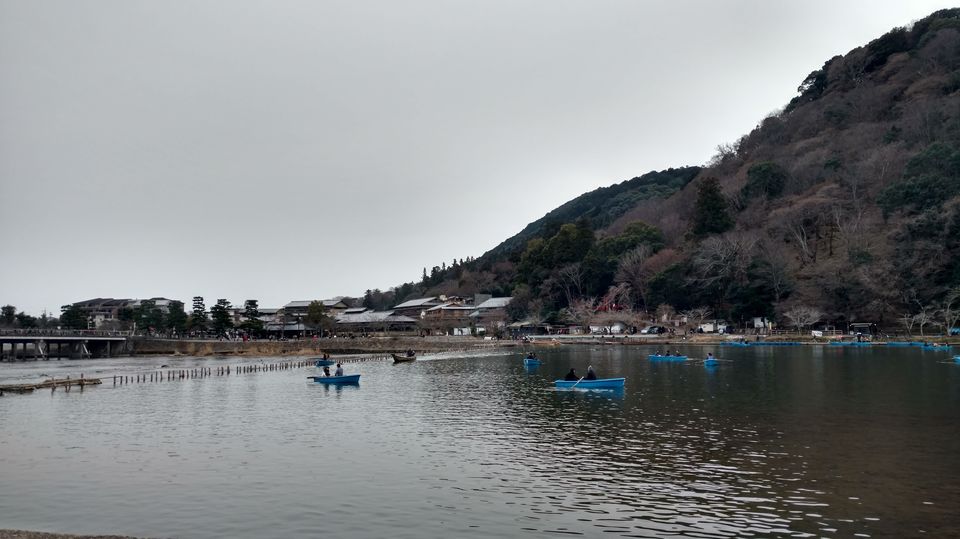 After visiting the beautiful castle I hopped onto the train to head to the next destination – Kobe, yummy BEEF :)
Famous for the legendary Kobe beef, it is, in fact, an important port city and one of Japan's ten largest cities.
Kobe Chinatown is just around the corner. The juicy pork oily buns have a rich filling and a thin white dough layer, they are an absolute must-try. Along the street are numerous Chinese family restaurants, as well as vendors touting Chinese snacks.
A few other popular things to do in Kobe is taking a stroll in the waterfront Meriken Park, and going on a sake tasting tour in one of the breweries.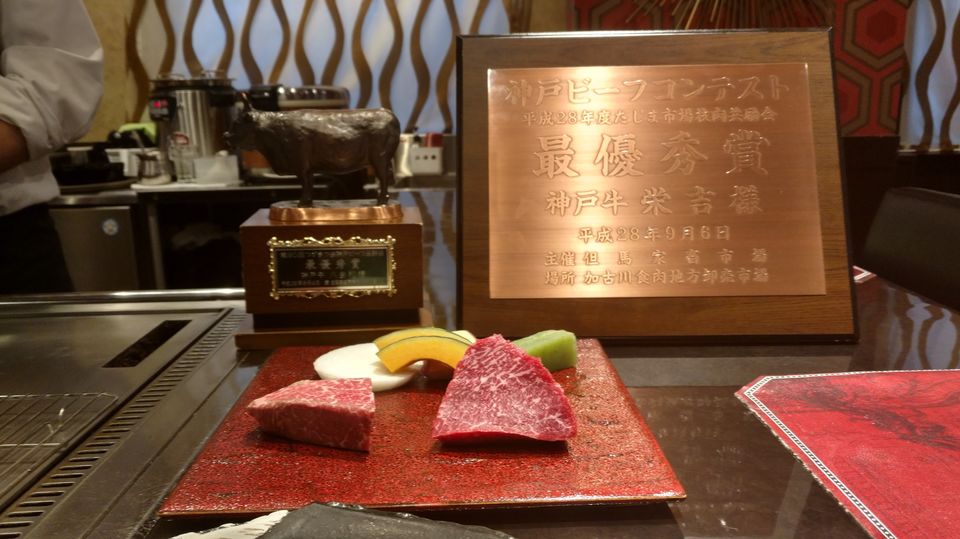 Interesting fact: You will often see water creatures like fish adorn the castles. Apparently, it was believed that they would prevent the building from fire.
I Purchased the ticket and then proceed towards the Main Keep and climbed all six levels. The Main Keep is the largest structure of the castle, the six levels that dominate the view. The staircases are very steep and seem to get steeper. After touring the Main Keep, I explored the gardens around the castle.
Nara is located less than one hour from Kyoto. As it was the first permanent capital, it remains full of historic treasures, including some of Japan's oldest and largest temples.
And of course, you can see lots of deers!!
Kofukuji's- pagoda
At 50 meters, the five-story pagoda is Japan's second tallest, just seven meters shorter than the five-story pagoda at Kyoto's Toji Temple. The Kofukuji's pagoda is both a landmark and symbol of Nara.