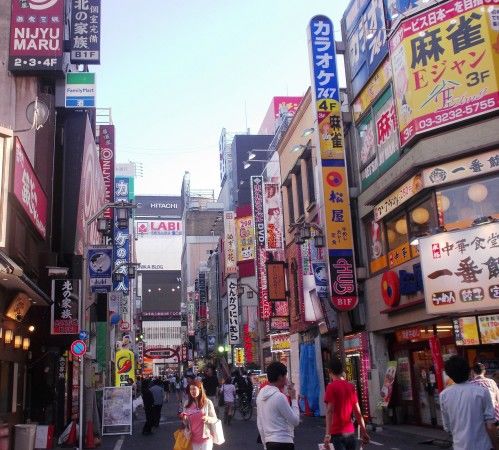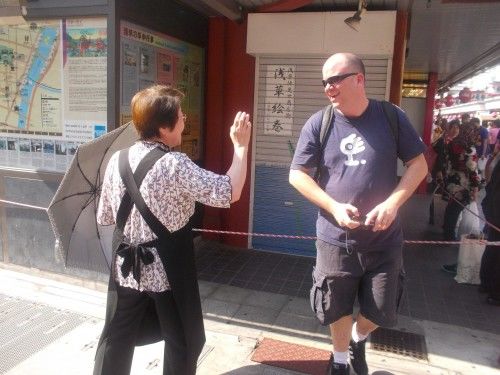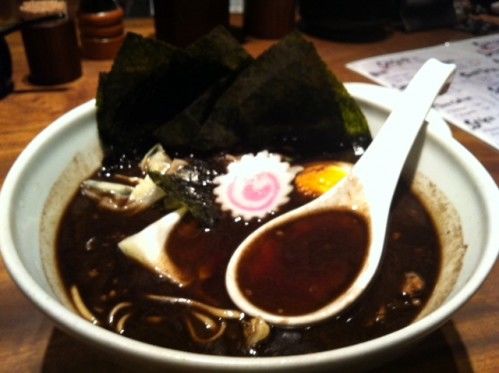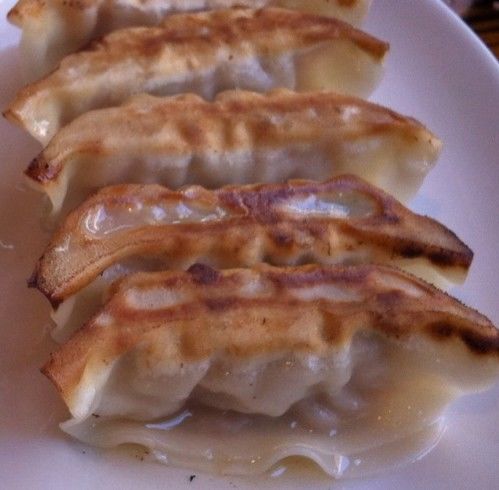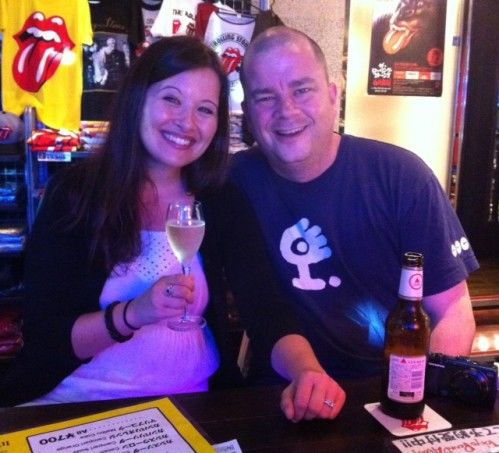 When Brendan and I left on our five-day honeymoon to Japan after permanently departing our home in Sydney, I naturally harbored fears that we would end up unable to communicate or get anywhere. The main reason for this concern was that we hadn't really planned the trip, save for our accommodation and a train trip to Kyoto. A few phrases from my two semesters of college Japanese more than 10 years ago still floated around my brain, but I knew more complicated questions like, "Does this have beef broth in it?", would never form properly on my lips. How would we ever stick to our dietary restrictions in this foreign land of sushi and Kobe beef without being able to articulate our needs?
The result was that we ended up doing exactly what travel is designed to make us do – said "F%$! it" and let ourselves be guided by the journey instead of guiding it.
We found that when we took a breath and let each day of the trip happen, we received incredible kindness from the Japanese around us and stumbled upon sights, restaurants and bars we might not have otherwise seen had we completely mapped out our days. Instead of letting the frustration of a language barrier, a big, intricate city and scores of similar-sounding street names overwhelm us completely, we surrendered our control to Tokyo (and Kyoto for one night).
Roppongi, a district in Tokyo, is famous for its nightlife and restaurants. Being a rich district, it is also known for the architectural designs of its luxury complexes like Roppongi Hills. Roppongi has also made its name for becoming somewhat of a cultural hub with the development of the 'Art Triangle of Roppongi' comprising of 3 art museums - Suntory Museum of Art, National Art Center and the Mori Art Museum. This makes it quite an attraction for tourists. Moreover, the shops, restaurants, bars etc., are quite foreigner friendly. But, the luxury and nightlife culture is also accompanied by a seedy underbelly; Roppongi also has a notorious reputation of being a red light district. I'd looked up a Ramen (this is not the stuff you ate in college. Well, it sort of is, but it has a lot more stuff in it) restaurant in Roppongi but, due to navigational ineptitude, I couldn't find it. Lost near the red light district of Roppongi one night, what we did find was a really sweet dental hygienist and her coworker closing up their office for the night who walked us 15 minutes to another Ramen restaurant. The woman then proceeded to give us her phone number in case we got lost again and needed help. I told you, the Japanese are awesome!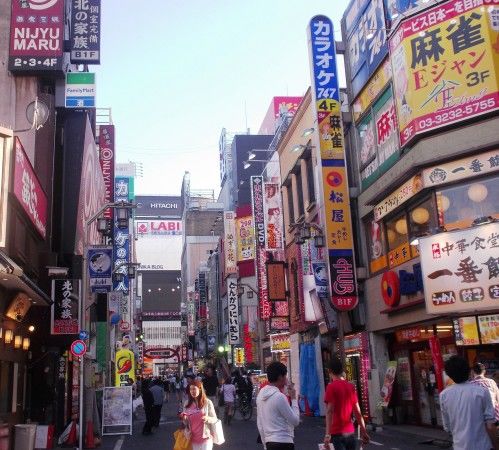 Shibuya is another district famous for its nightlife and shopping complexes. This entire shopping district filled with restaurants, bars and shops, many selling high street fashion brands, is located around the Shibuya Station, one of the busiest railway stations in Tokyo. We had a memorable meal of steamed and fried pork dumplings (the best one's I have ever had) washed down with chilled Kirin beer at a restaurant tucked away in an alleyway in Harajuku, Shibuya. On another night, we popped into what was clearly a local's bar fronting as a frat house basement (or the other way around) with old school hip-hop blasting as the Australia/Japan World Cup-qualifying soccer match played on a huge screen. Dinner was being scooped out of a crock pot. Caught up in the moment, I high-fived the bartender when Japan scored a goal (sorry, Australia). A Japanese man came over and introduced himself and bought us three quick rounds of shots as the crowd sang "Happy Birthday" to one of the patrons. We would have stayed all night if only we could handle the continuous flow of hard liquor before our early-morning, three-hour train ride to Kyoto the next day. But we slipped into the streets of Shibuya and got another surprise: throngs of tipsy Tokyoans cheering and chanting over the Japan soccer team's tie with Australia, which qualified the team for the World Cup. Group after group skipped by and held up their hands to us for a high five, embracing us in the celebration of their sports success.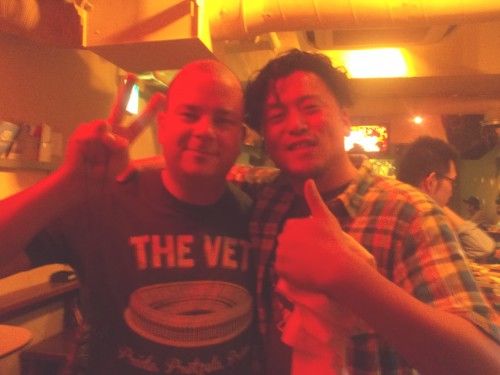 Kyoto is connected to Tokyo by the Shinkansen or the Bullet Trains which can take you from Tokyo to Kyoto in times that range between 140 Minutes to 4 Hours for the 460 Kilometer journey, depending on the speed of the train you choose to travel in. Kyoto was the capital of the erstwhile Japanese Empire from the 8th to the 19th Century, and thus has numerous shrines, temples and other architectural structures like the Kyoto Imperial Palace and Nijo Castle that provide an insight into Japan's history. After trekking around Kyoto for hours looking at these temples in the heat we had been worrying that we'd be shunned from restaurants looking the way we did (read: sweat-stained tank tops, shorts and mosquito-ravaged calves). However, we were welcomed into a beautiful, traditional restaurant where we were invited to take off our rank sneakers, given a booth, offered sake to try and left with a bell to ring when we wanted something from our very pleasant waiter. In the pub we went to afterwards, the bartender poured us sake in addition to the drinks we ordered and invited us to try Umeboshi, salty plums, with the three locals sitting at the bar.