Konnichiwa!
Japan is a country like no other. With a fascinating blend of modern and traditional elements, the Land of the Rising Sun is as refined and exciting as a destination could get. Home to an intriguing culture, some fantastic natural beauty, sublime food and the warmest people one could possibly meet, Japan is a place made out of dreams. Soak in an Onsen, hike up the mountains, get blinded by the neon lights and strike up an intense conversation with a friendly stranger over cups of Sake- the number of memorable experiences one can have in the land of Geishas and Sushi is endless. However, there are certain things all travellers must know before visiting this stunning island nation. These should collectively help you make the most of your time in Japan: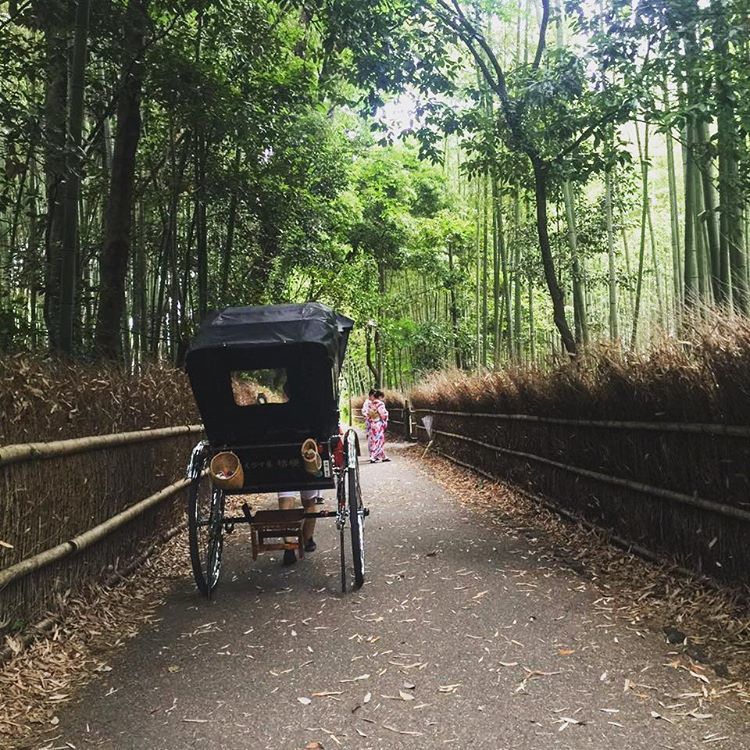 1. Buy A Japan Rail Pass And Make All Your Train Reservations In Advance:
Similar to the Eurail Pass that makes travelling around Europe a piece of cake, the Japan Rail Pass (JR Pass) is an extremely cost effective railway pass for travellers seeking to cover long distances in Japan. Available for 7/ 14/ 21 days, this pass is valid on JR trains, ferries and buses. You can buy this personal pass online or through a reliable travel agent and purchase it only and only if you intend to take several train journeys, otherwise you will not be able to make the most of the money you pay. Once in Japan, remember that pass holders cannot use the automatic ticket gates inside train stations and will have to go through special (JR) manned gates and have their passes checked by the staff. While reservations are optional or not needed at all on most trains (local trains for example), some like the Narita Express (Tokyo to Narita Airport), Komachi trains along the Akita Shinkansen, Kagayaki trains along the Hokuriku Shinkansen, the Hayabusa and Hayate trains along the Tohoku/Hokkaido Shinkansen and Sunrise Seto/Izumo night trains require passengers to make seat reservations by presenting their passes at the JR ticket offices. Make sure you do all of this well in advance.
For more information on the Japan Rail Pass and train reservations, click here.
2. Carry Adequate Cash And Do Not Rely On Your Credit Card:
Japan is essentially a cash society and credit cards, more often than not prove to be quite a hassle owing to the fact that they are majorly used for expensive transactions. Most shops around the country do not accept credit card payments and cash (especially change) is imperative for buying train tickets and visiting temples. Post offices, banks, popular hotels and airports play host to reliable currency exchange counters. However, lesser known 'Discount Ticket Shops' (Kakuyasu Kippu Uriba) that are found in most train stations offer the best rates. Additionally, ATMs at 7-Eleven stores allow you to withdraw Japanese Yen using your international credit card.
3. Learn Some Basic Words In Japanese:
While Japanese is a pretty difficult language to learn and locals who speak fluent English are a rarity, knowing a few basic words in the common tongue can go a long way. One of the most striking aspects of Japan is the fact that it is home to some of the politest people in the world and mastering a few everyday greetings (a 'hello', 'please', 'thank you' and 'excuse me') can make your travels a lot smoother. While the people will try and help you in every way they can with their broken English, having a knowledge of the Japanese equivalent of say a train station, a public toilet, some food staples or even a restaurant for that matter is a major plus. Translator apps and phrasebooks, however, are essential any way. Arigatou gozaimasu!
4. Polite Gestures Are Always Appreciated In Japan:
The Japanese hold their culture in extremely high regard and one of the most prominent aspects of the same is politeness. Being courteous and respectful is socially taught in Japan and travellers who make an effort to be polite and thankful are always appreciated. While bowing is almost like an art in the country, a simple attempt at a bow in order to express gratitude is greatly cherished by locals. Taking and receiving money with both hands and a smile on your face will earn you extra points with the people. Do keep in mind that these thoughtful actions extend to public transport facilities like trains and buses. Remember to offer your seat to someone who needs it more than you do. You certainly will go back home with a truckload of blessings from the ever-gracious Japanese folks. Visiting Japan is undoubtedly a lot like an elaborate moral science lesson.
5. The Japanese Are Very Particular About Rules. Abide By Them:
The Japanese abide by certain codes of conduct and while these aren't strictly enforced upon travellers, following the same is greatly admired. Do not smoke in public or speak over the phone inside trains. Obey the lights at pedestrian stops and crossings and remember to stand on one side of the escalator (right or left, depending on the city) in order to allow those in a hurry to pass. Make sure you wait for your turn in a queue and do not sit on train seats that are designated for pregnant women and the elderly and disabled. Ensure that your shoes are taken off at the entrance to homes and traditional restaurants and make a note of table manners as they are of extreme importance in the country. Keeping these simple etiquettes in mind will greatly help you during your time in Japan and life in general.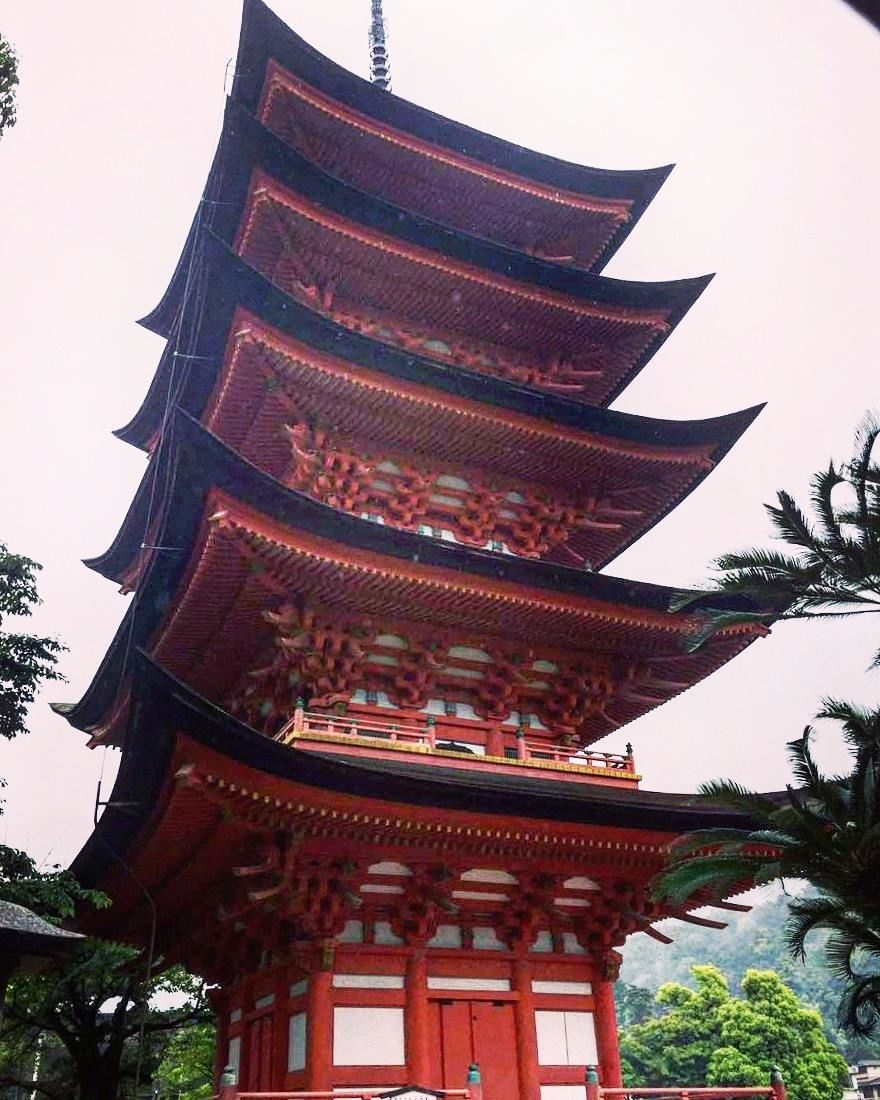 6. Change Money Only At Discount Ticket Shops:
While post offices, banks, popular hotels and counters at major airports offer money changing facilities in Japan, the best exchange rates can be found at 'Discount Ticket Shops' that are usually located in rather inconspicuous corners of train stations. Locally known as 'Kakuyasu Kippu Uriba', these mostly sell train, concert and movie tickets along with store vouchers at massively discounted prices. However, travellers intending to exchange Euros and US Dollars to Yen can get fantastic deals in these shops; a lot better than what hotels and airports have to offer.
7. Do Not Tip Waiters. It Is Rude:
As outlandish as it might sound, a tip is equivalent to an insult in Japan. The Japanese believe in being efficient at what they do and do not see extra money as an incentive to make their services better, perhaps the reason why their hospitality is incomparable. Tips therefore will almost always be turned down by waiters and cab drivers. However, if you do intend to show gratitude to someone for their consistent service (a tour guide or an exceedingly caring housekeeping staff), a small gift of cash is appreciated. Make sure it is sealed inside an envelope and presented with both hands, a smile and a gentle bow.
8. Do Not Buy A SIM Card As A Wireless Hotspot Is All You Need:
Pre-paid SIM cards are not available in Japan and travellers are expected to rent phones instead and this can turn out to be quite expensive. You must also keep in mind that many older phones may not work in the country owing to the difference in technologies. Japan does not have a GSM network and therefore GSM-only phones will not work in the nation. In order to save yourself from trouble, renting a Pocket Wi-Fi (a portable Wi-Fi Router) is the best option and the plans offered are usually pretty affordable. You could use this hotspot to make WhatsApp/Viber/Skype calls in order to stay in touch with your folks and run navigation and translation apps to get around. Interestingly, most Airbnb rentals around Tokyo and Kyoto offer free Pocket WiFi to their guests and if in case you are staying in one of these apartments, you could save money on a wireless hotspot. Thank God for technology!
9. You Will Experience Earthquakes. Stay Calm:
It is a known fact that Japan is one of the most earthquake-prone destinations in the world. However, considering how the Japanese have adopted the phenomenon as a part of their life, you will, except in the most terrible of circumstances, be perfectly safe. Evacuation procedures and public warning systems are extremely reliable in the country and your hotel/apartment authorities will do everything they can to make sure you are fine. Minor earthquakes occur regularly and travellers are merely asked to keep calm and follow the safety instructions of their accommodation. On a personal note, I remember sitting at the breakfast table on a bright sunny morning, enjoying my bowl of cereal, when I suddenly felt tremors. While I began to panic for a bit, the locals around me ate and went about their business as if nothing had happened. That was when I learnt if the Japanese themselves don't show signs of apprehension, you will be okay.
10. Japan Has A Luggage Forwarding Facility. Use It:
Japan is the land of convenience and if you have a little too much baggage to carry around, you can send it forward to your next stop using luggage delivery services like 'Takkyubin'. The prices for the delivery (which is fast and efficient) are quite reasonable, varying from 1500 to 3000 Yen per piece. Several convenience stores around the country help travellers out with this service and all you have to do is carry your baggage to these shops and the attendants will guide you through the paperwork and pick-up process. Alternatively, you could book online, however, do make sure the full address and telephone number of your next stop is provided along with the specific date and time you want your belongings to be delivered. Service stations at airports, shopping malls and hotels also provide this luggage forwarding facility with the possibility of a same day delivery.
While Japan might seem a tad bit intimidating, it is easily one of the most immersive experiences a traveller can ever have and you therefore shouldn't miss it for the world. Itterasshai!