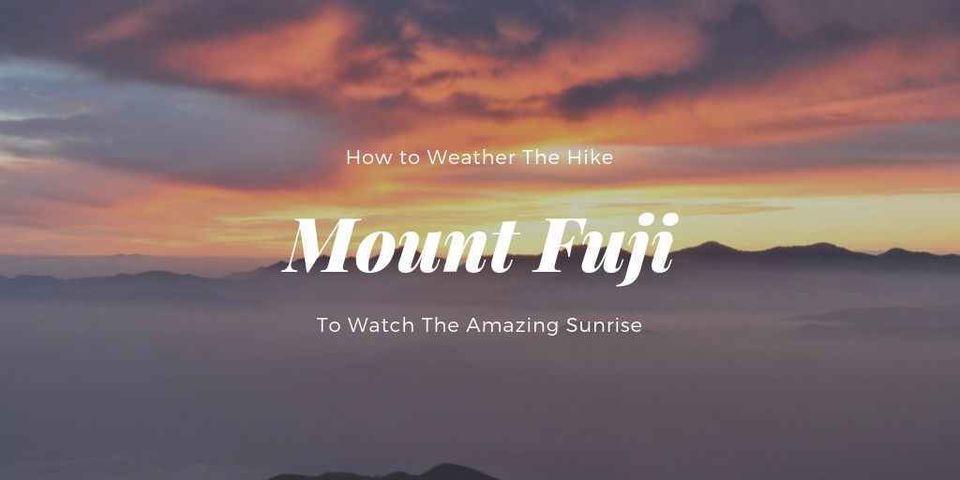 "What is the easiest route to the top of Mount Fuji", I wondered, as I am really a lazy gazetteer. However, laziness comes at a price of researching more and making the right decisions.
There are four trails to the summit, only one is the best trail for climbing Mount Fuji to watch the amazing sunrise in the Land Of The Rising Sun.

I knew the chance to climb this symbolic mountain only opens for a very short window i.e. from early July to middle of September. Which is approximately for 2.5 months. If you miss this window, you will need to come back next year.
On other months, it will be too dangerous to climb up. At 3776m, it is the highest mountain in Japan. Ice and snow accumulates at the slopes, making it unsafe for climbers.
Getting There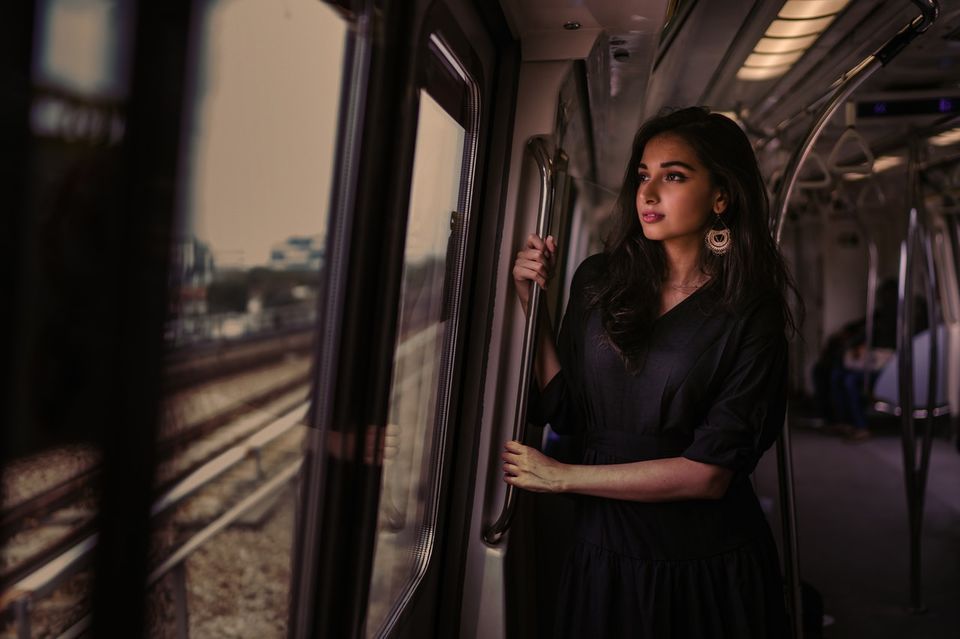 Being the research freak as I am, I don't only want the easiest but also the cheapest. Kinda wanting the best of everything.
There are multiple ways to get there from Tokyo, but trains are the most convenient. Even so, there are a few options to go.
Option 1: The Fujikyu Railway
It is a private-owned railway. The Japan Rail Pass does not cover it. Thus, I need to pay an extra JPY 400 to reach Kawaguchiko. Furthermore, I need to make a transfer. More waiting, and more hassle. Option 1 OUT!!!
Option 2: JR Chuo Special Rapid Service
This option bypass the Fujikyu Railway, and it is covered by the Japan Rail Pass. But I still need to pay an extra JPY 400 to reach Kawaguchiko. Despite it solving part of the problem in option 1, it takes an extra 10-20 minutes compared to Option 1. Thus, Option 2 OUT!!!!
Option 3: Limited Express Fuji Excursion
The Limited Express FUJI EXCURSION is now included in the Japan Rail Pass. No extra charge. It goes directly from Shinjuku Station to Kawaguchiko Station. Solved all my problems. Decided, Option 3 it is!!!
Which is the best trail to hike up Mount Fuji?
Choices are good, but choosing is hard. There are four trails up to peak of Mount Fuji. Each has its good and bad.
But I know me. Lazy, scared of dying and scared of inconvenience.
Anything that does not require too much work, or unsafe is definitely OUT!
Fujinomiya Trail
It is the shortest trail to the summit. Ah...hah, I like it. It means that I can get to the peak in the shortest time, right?
Wrong!!
The trail is too steep and elevates at fast pace. It makes it easy to get mountain sickness. Pebbles and rocks on the steep slopes makes it easy to fall and hurt yourself. To make things worse, the ascending and descending path shares the same route.
The route sharing makes it difficult to maintain your pace as you need to make way for each other.
NOT RECOMMENDED: Too dangerous. Too inconvenient.
Subashiri Trail
It is the 2nd shortest trail to the summit. It has separate ascending and descending route. The trail is considerably steep and elevates at fast pace. It makes it easy to get mountain sickness.
This is better than Fujinomiya trail.
But then, pebbles and rocks on the steep slopes makes it easy to fall and hurt yourself.
During the descend, there is a junction to the Yoshida descending route. If you went the wrong way...."Oh no, what should I do?"
NOT RECOMMENDED: I fear falling on my knees, and getting lost in the mountain.
Gotenba Trail
If taking short routes are dangerous. How about the longest route?
Gotenba trail is the longest route amongst all the trails. It takes a longer time for the longer distance, making it very exhaustive and boring.
It the least popular route, thus it has very few huts for resting. I need to bring sufficient food, water and equipments....which I would hate carrying.
Furthermore, help is minimal on this trail.
NOT RECOMMENDED: Sounds like an eerily quiet trail to me.
Yoshida Trail
That leaves me with my last choice - the Yoshida Trail.
It is the most popular route. There are many huts along the way, and it is easy to get help.
Starts at Fuji Subaru Fifth Station, which is the main entrance to the Yoshida trail.
Fuji Subaru 5th Station, is a well established tourist destination with restaurants, souvenirs shops and climbing equipment shops.
I can prep up at the Fuji Subaru 5th Station. Fill up my stomach, rent climbing equipment before begin my journey uphill....upmountain, I should say!
HIGHLY RECOMMENDED: That's my boy! Not too short not too long. Sounds pretty convenient to me with all the huts and facilities.
After all, it is not a choice too hard to make.
When is the best time to hike?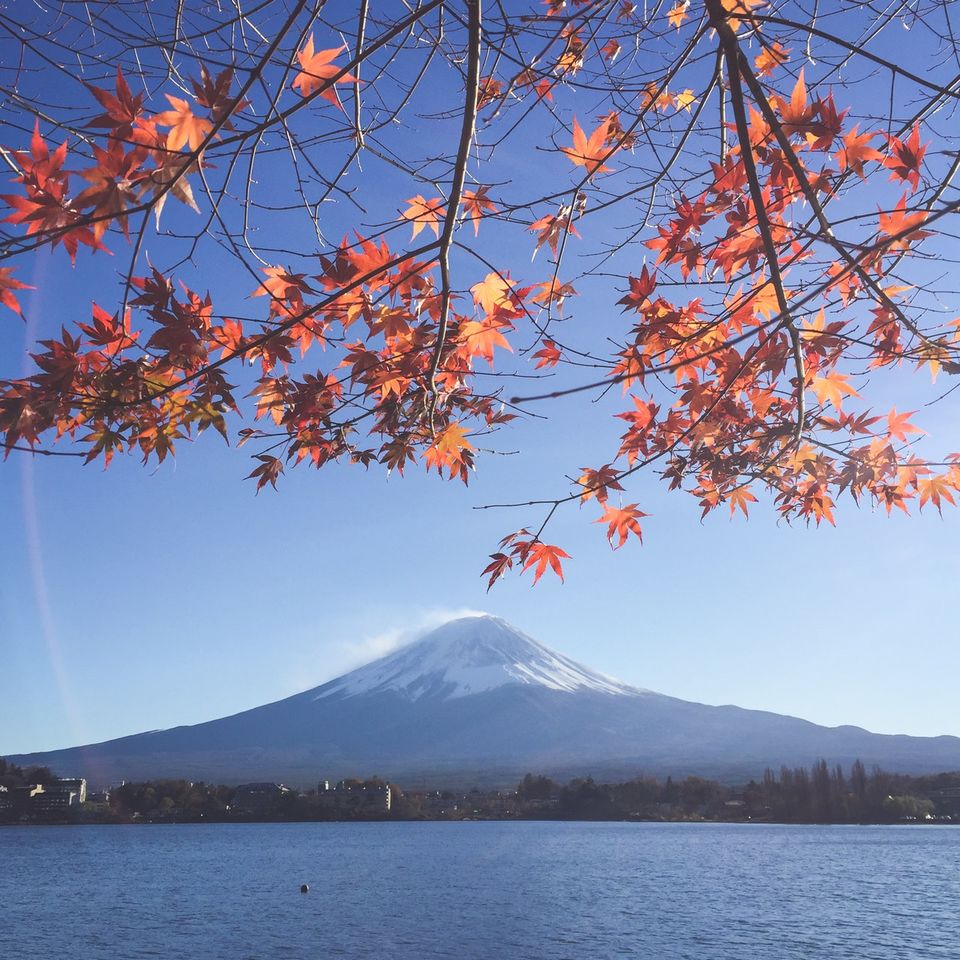 Now I have decided the trail that I should hike, but I have overlooked another important question: When should I hike the trail?
One year 12 months....Duh!
September to July is out (not opened for climbing)
....that leaves me with July to September...Duh x 2!!
Don't Duh me! 17th July it is...Decided!
That was fast. How did I came out with that number so quickly?
"Going in early July, I may still catch the raining seasons. The schedule opening time might be shifted. Mostly after the 10th, all the routes are opened.
Avoid August. Stay away from weekends. Evade holidays. Take the weekdays.
That leaves me to between the 17th to 31st July....and I like the number 17!"
Finally...My Hiking Day!
17th Jul, Day 1
Travel to Kawaguchiko. Go up to Fuji Subaru Fifth Station. Lunch. Prep up equipment. Start climbing at 11am.
3pm: Arrive at a mountain hut. Check in. All cottages must be reserved in advance to stay.
4pm~8pm. Rest. Enjoy the sunset. Dinner.
8pm~12pm: Sleep. Charge up!
18th Jul, Day 2
12am: Wake up. Heads towards the top of the mountain.
5am: Enjoy the sunrise! The most beautiful scene. Sun slowly rises out from the clouds.
6am: Go around the crater
10am: Return to cottage. Check out. Descend.
Final Words
The view from the top of Mount Fuji at the early dawn, watching the sun rising from The Land Of The Rising Sun is the most satisfying experience ever.
If you choose not to climb, or due to the climbing season has closed, there are plenty of alternative to take a picture with the grand mountain from various view points. You can also have fun with the surrounding tourist spots like the Fuji-Q Highlands and the Mount Fuji Five Lakes.