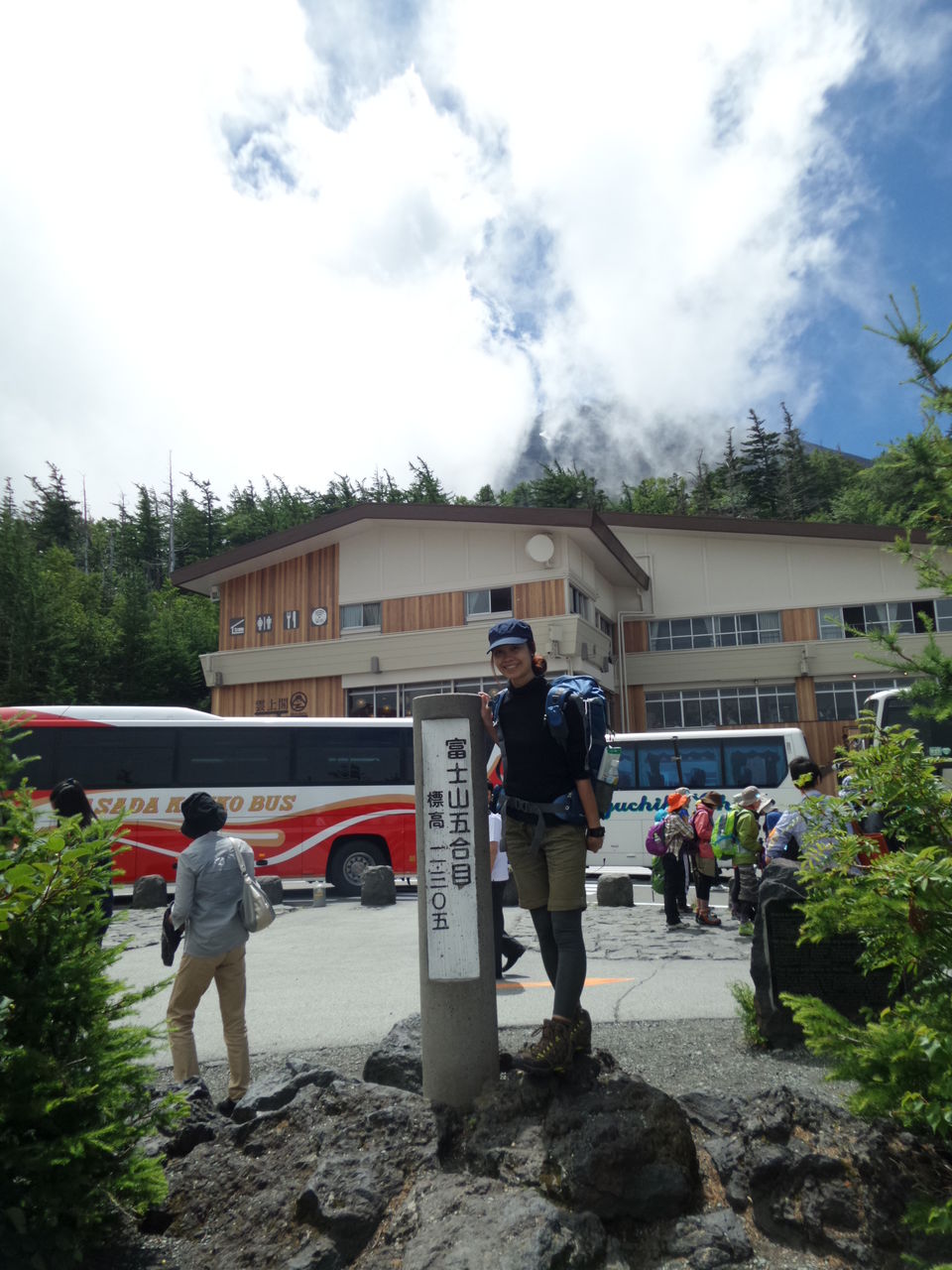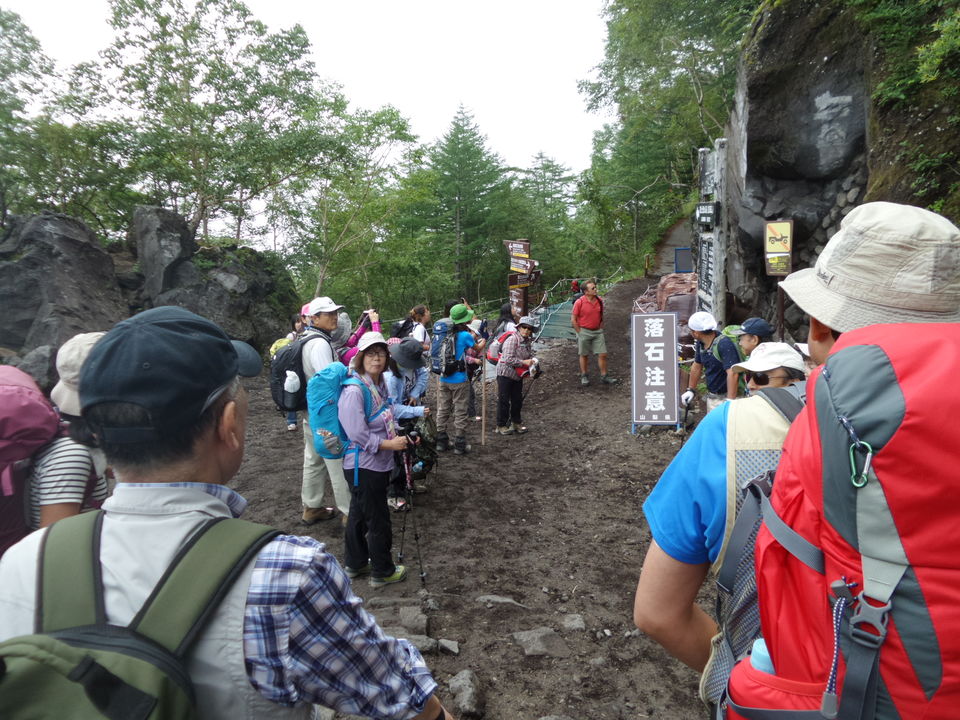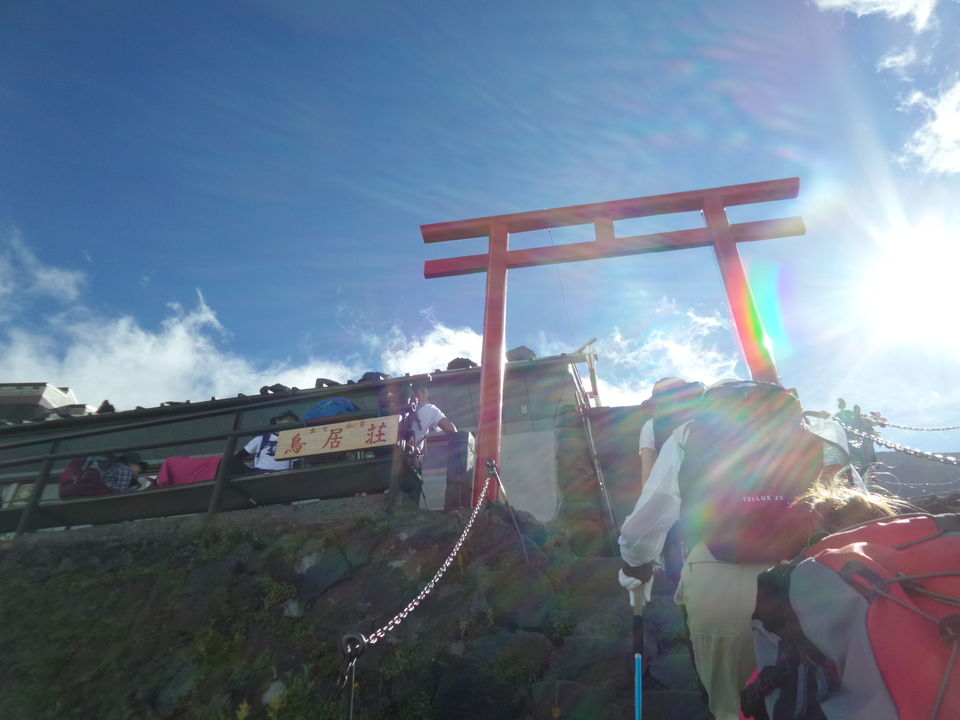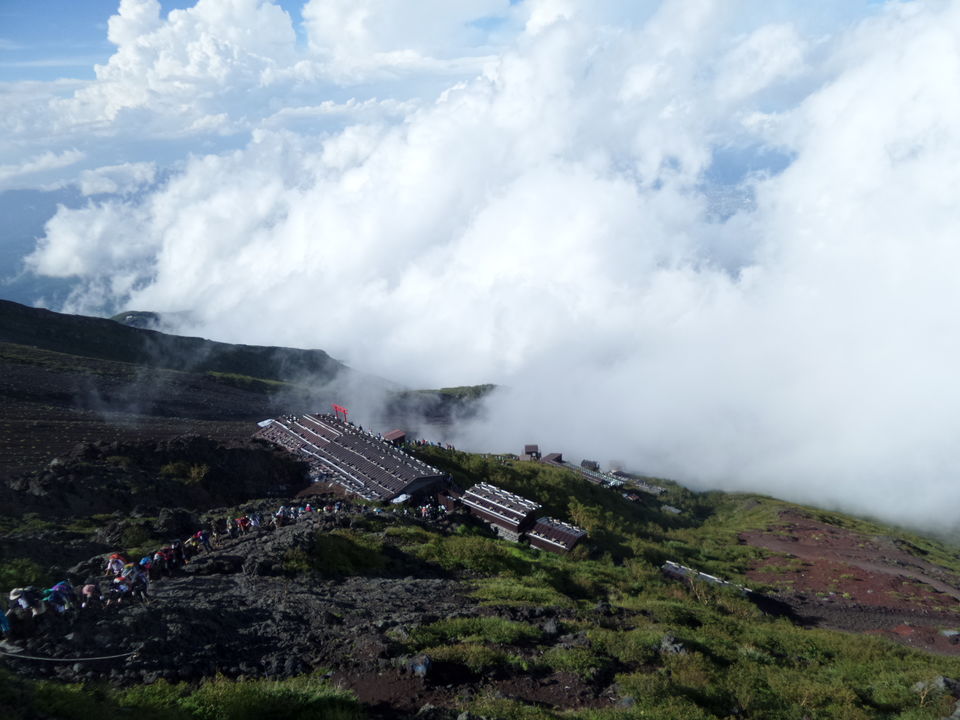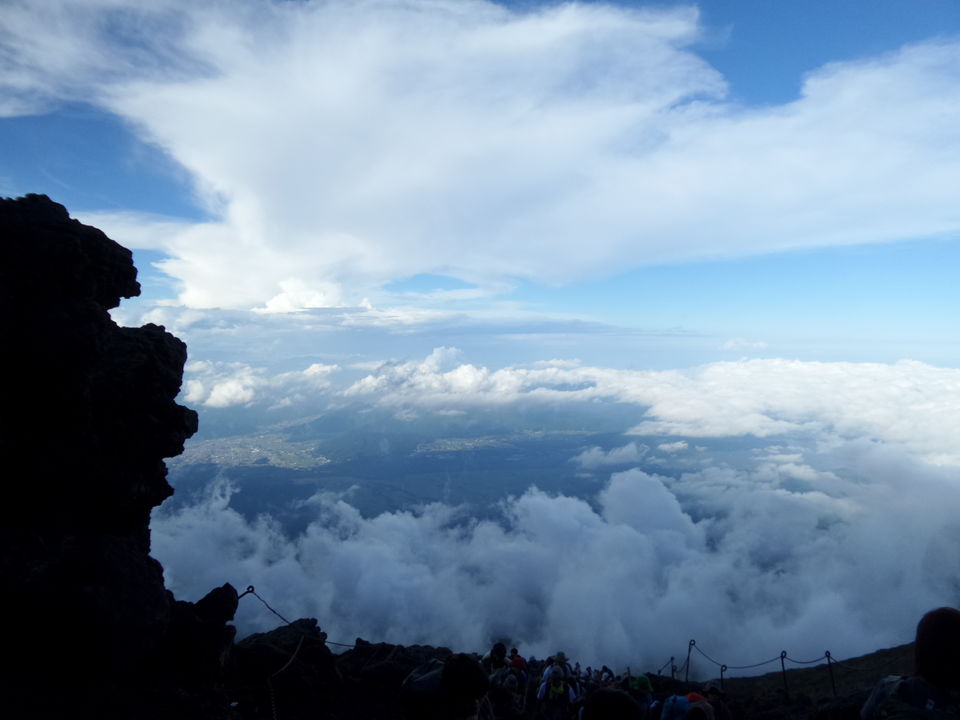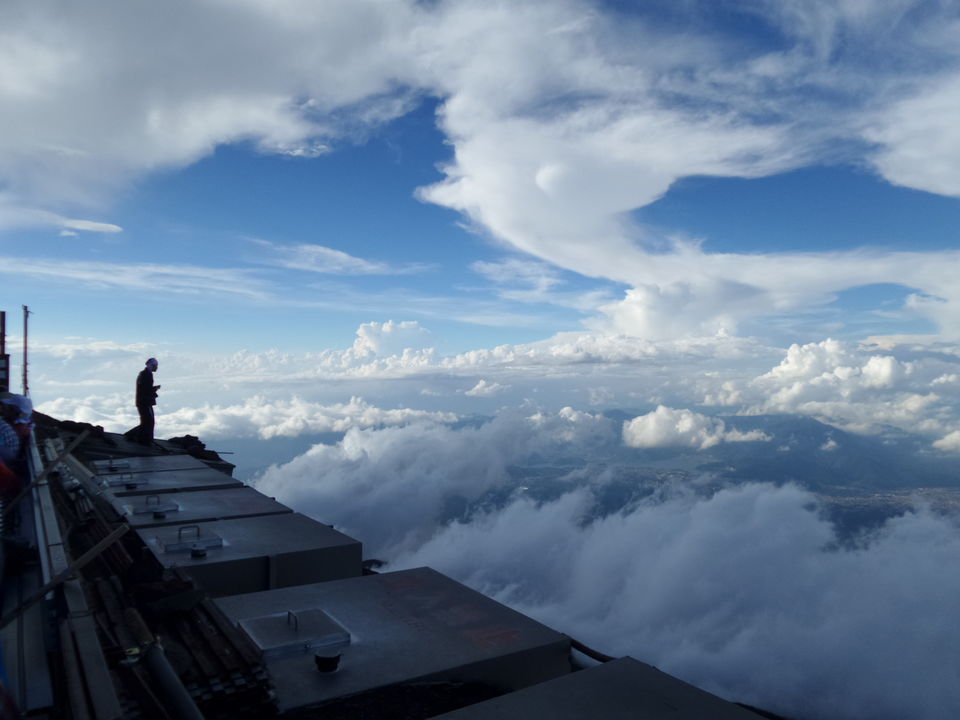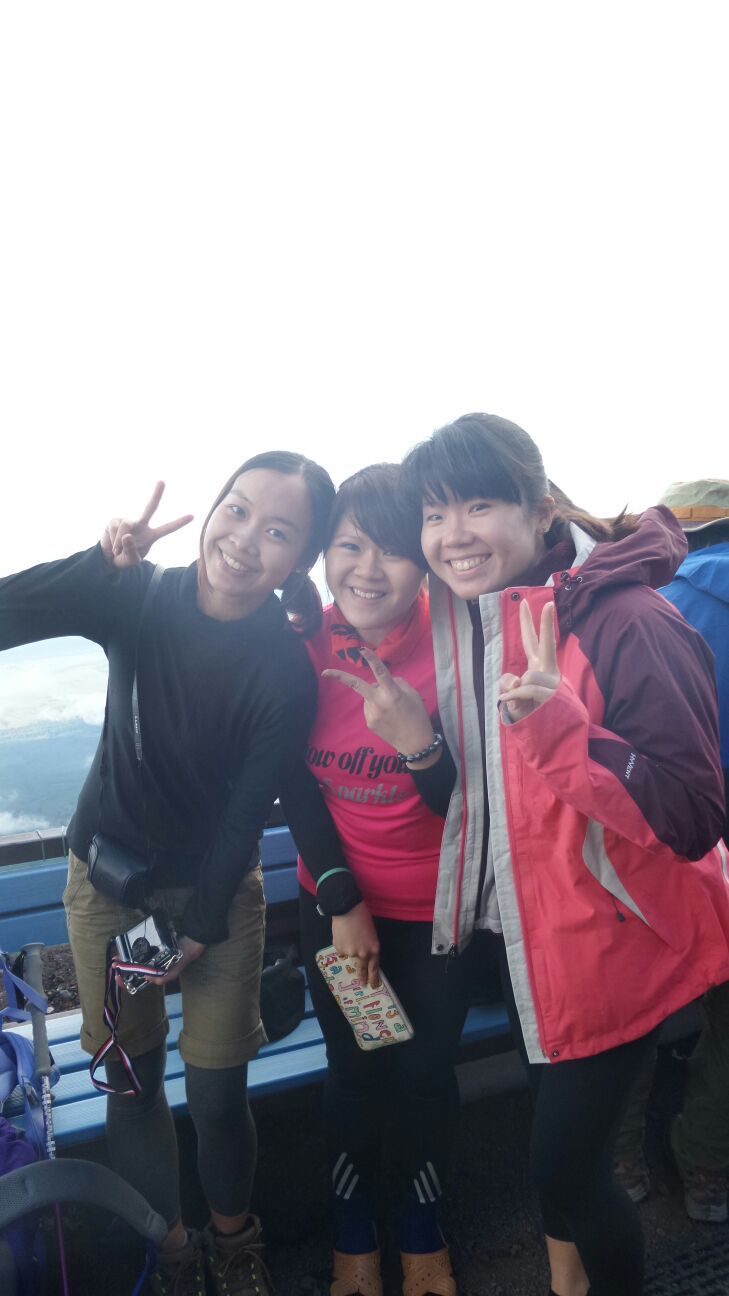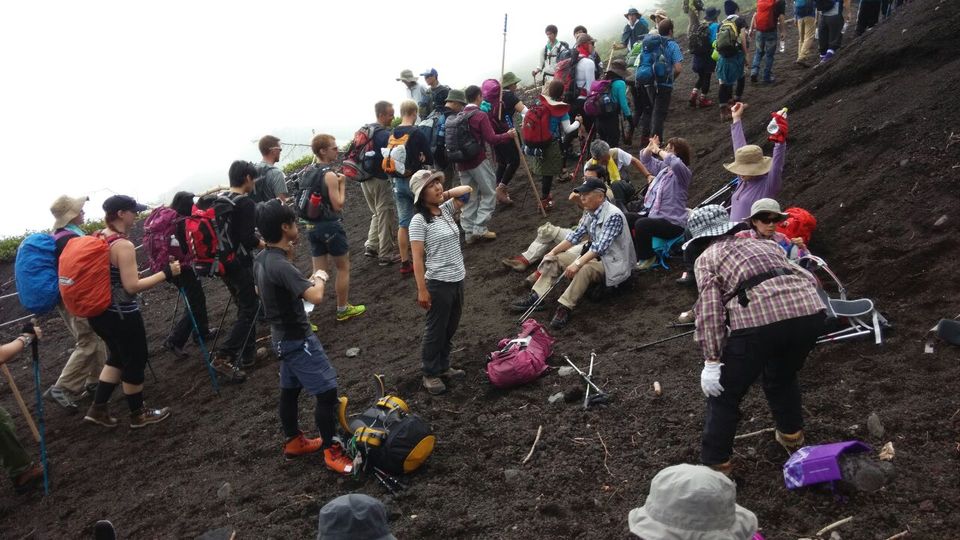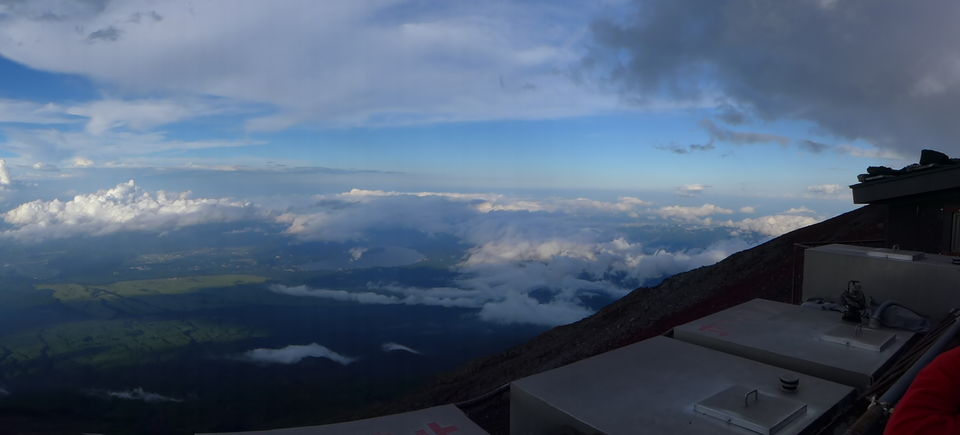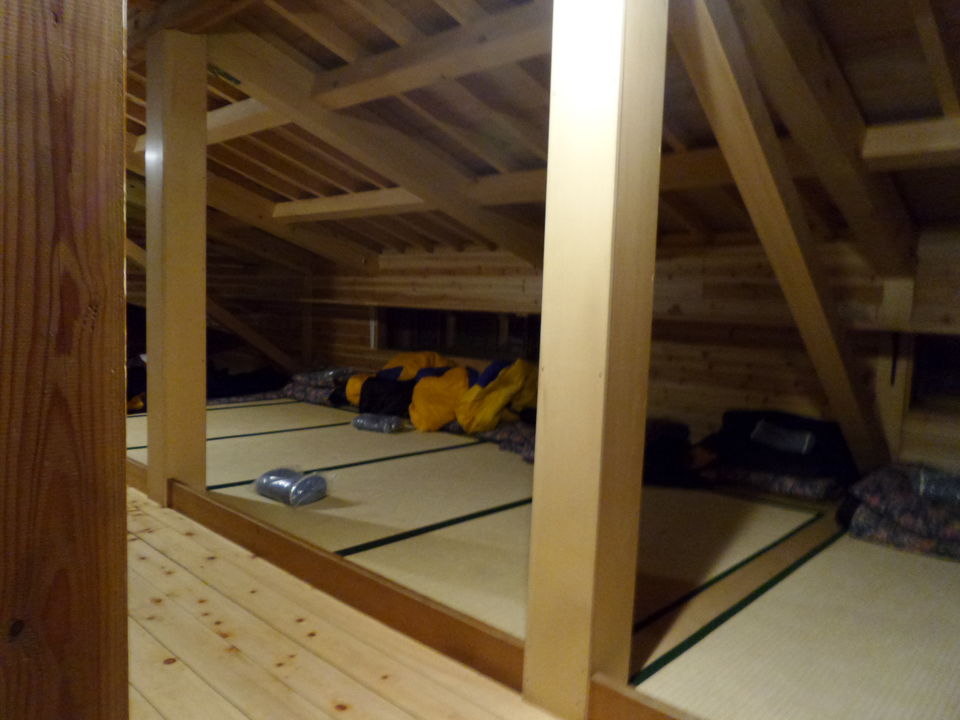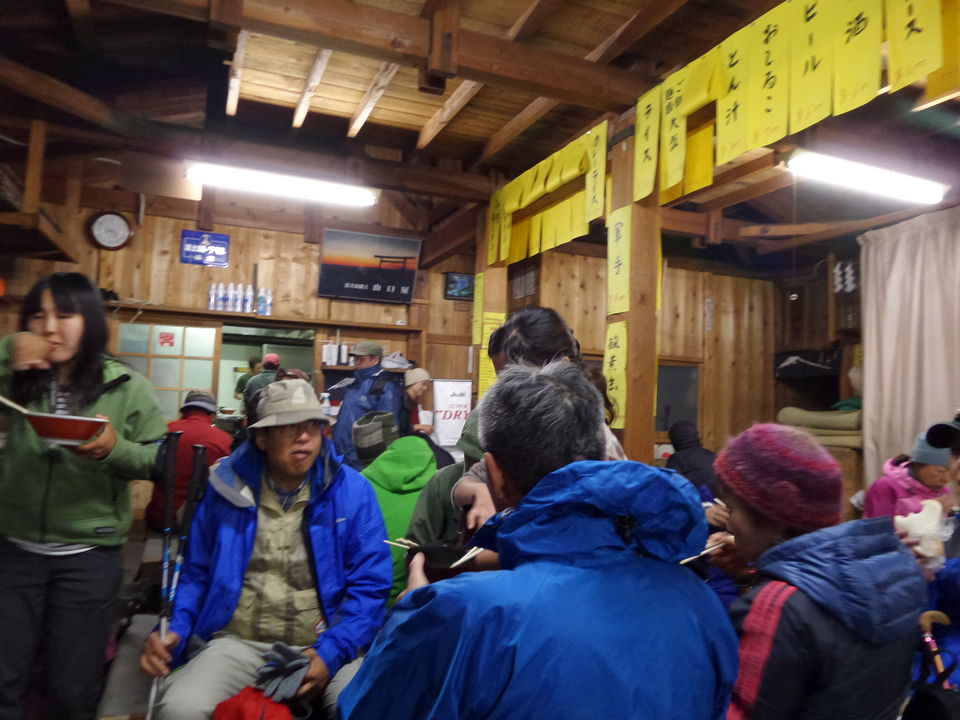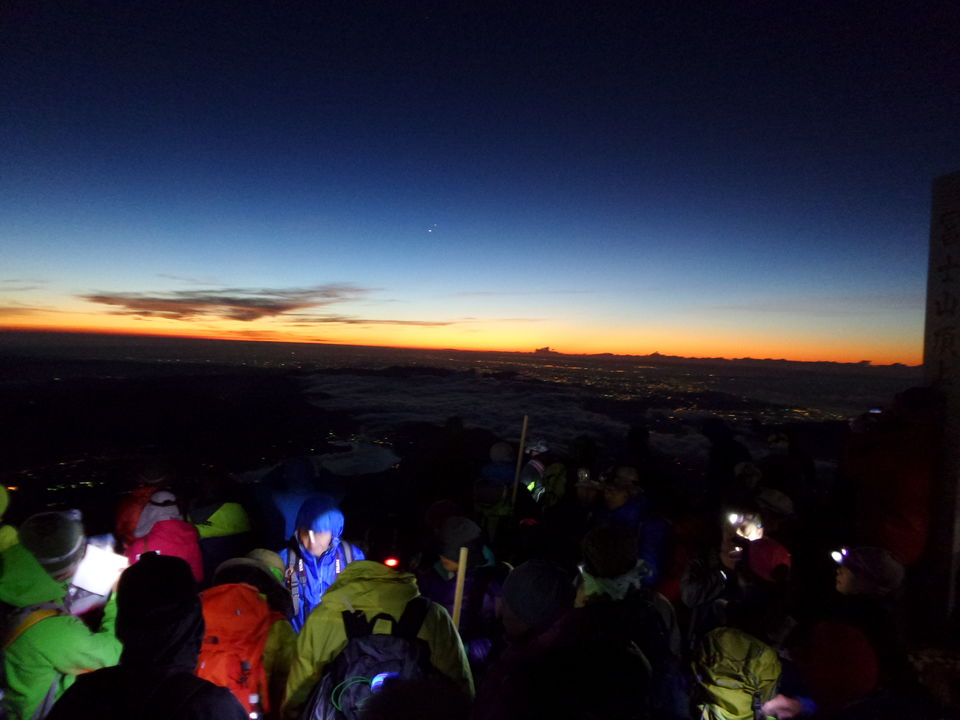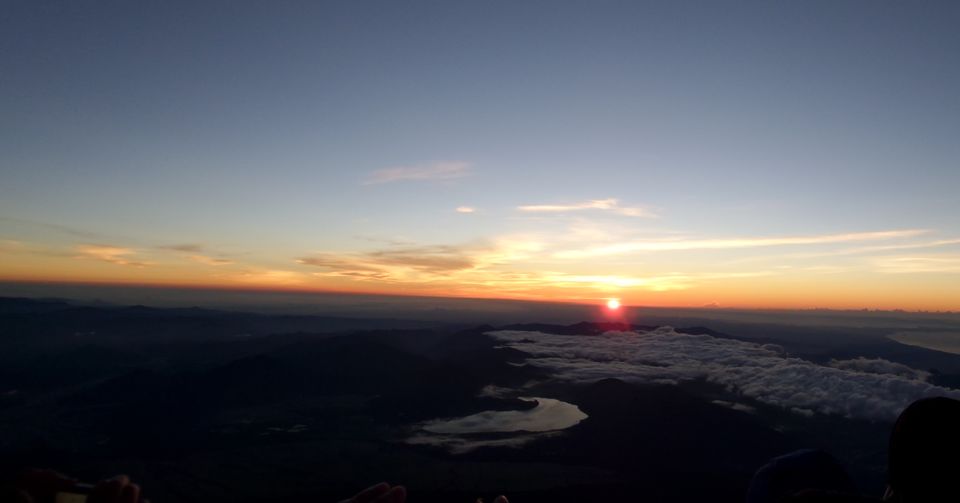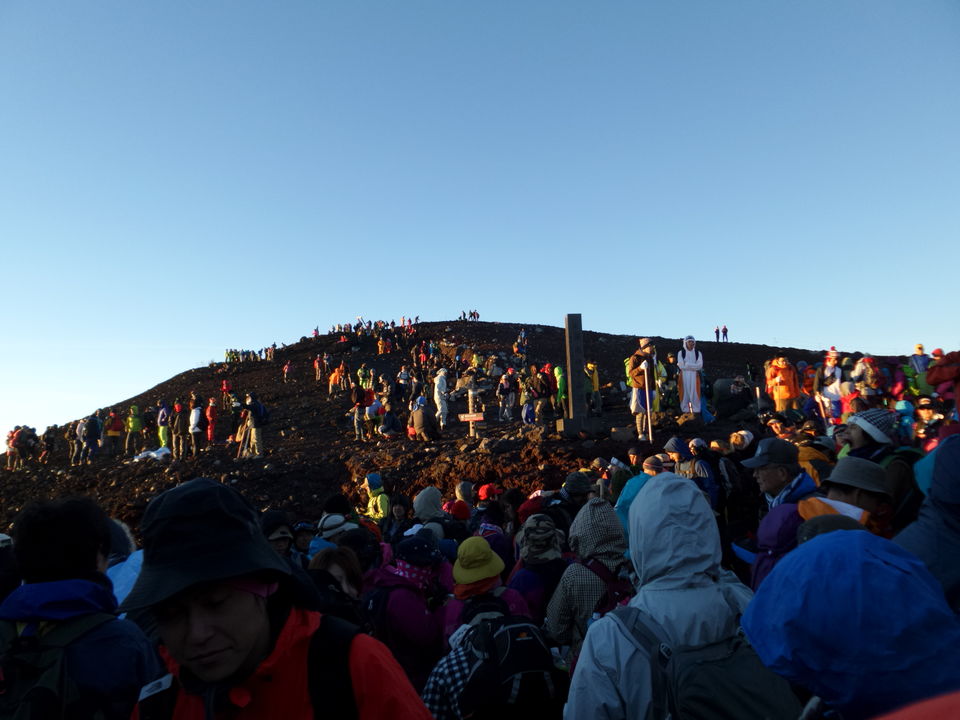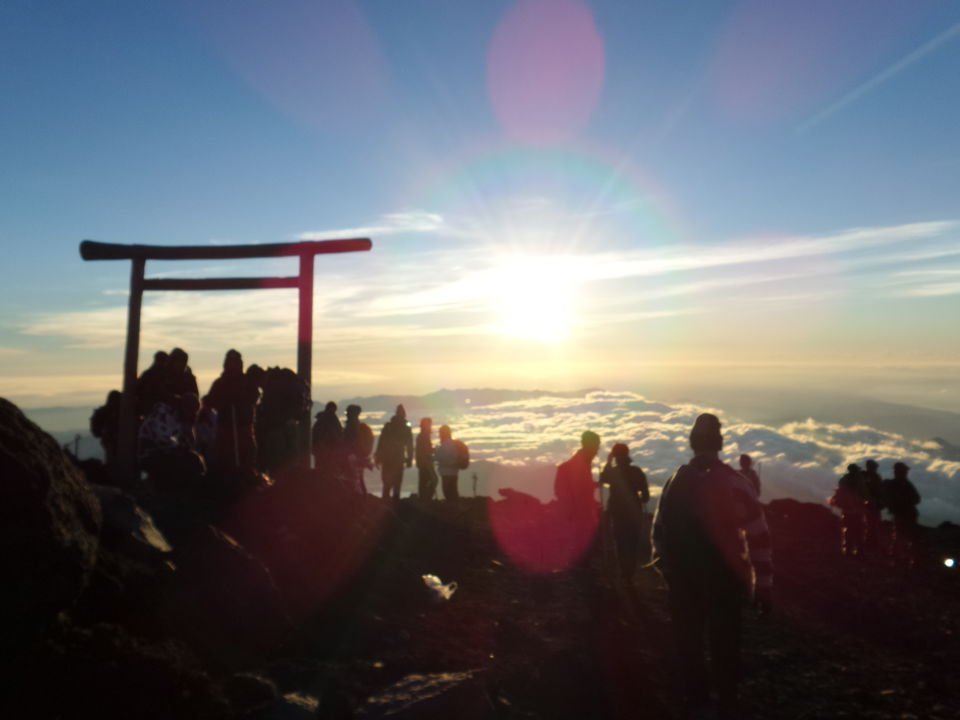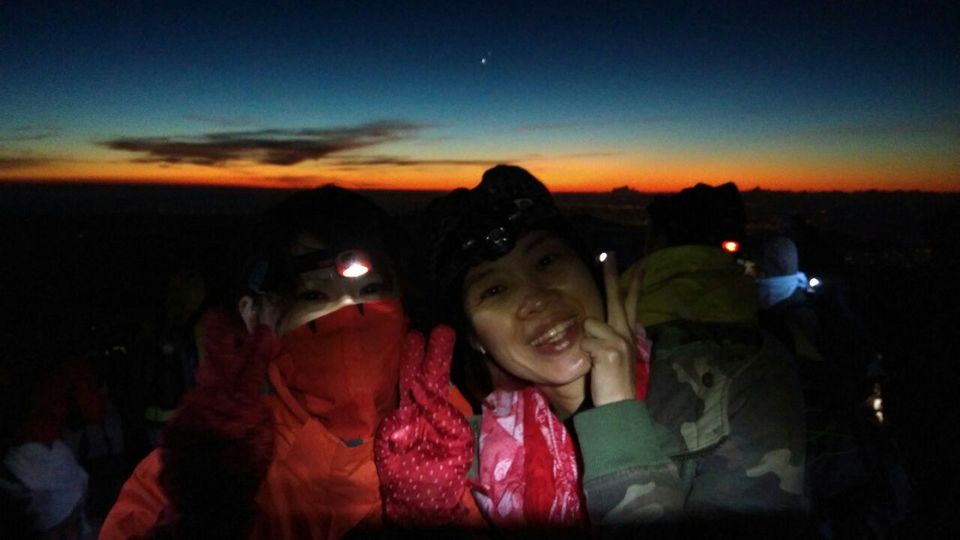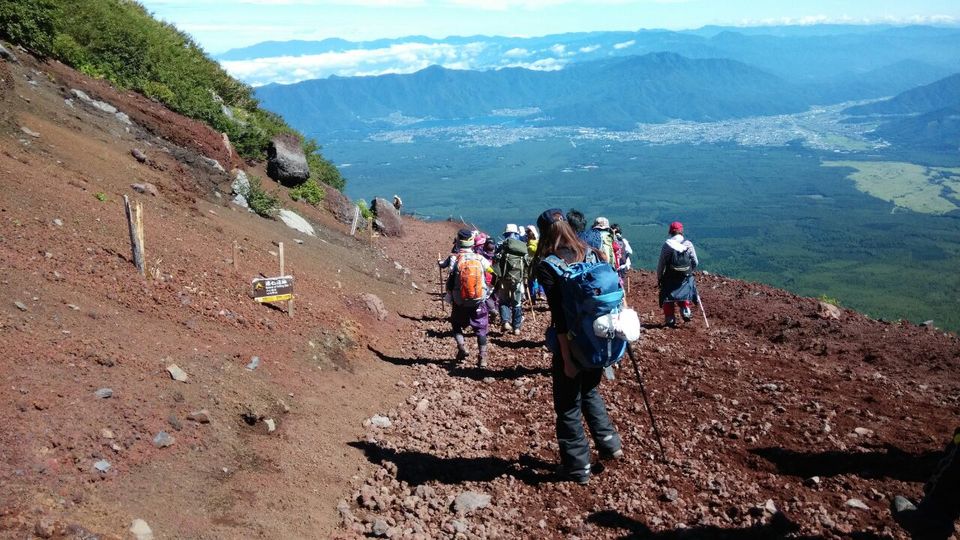 Climbing Mt Fuji has been one of my bucket list ~
Its neither easy nor difficult ~

Standing 3776m, it is Japan's highest and most prominent mountain ~
The mountain itself may looks attractive from afar however the experience of
climbing up in the early wee hours among the hundreds of equally minded hikers
from across the world, are very rewarding.
Its my virgin climb for Mt Fuji &
im sure its gotten be a lifelong memories for me!

The most popular trail is the Yoshida Trail at an altitude of 2300m,
which is the starting of 5th station ~
Aug is the season for climbing hence the number of tourist and Japanese
was seen preparing to start their hike too ~
We started our climb at noon, initially it was easy,
as we get higher up, there was a few times that we literally
need to climb on all four limbs before we could get up!
But luckily in 4 hours time, we are up at the 8th station of our mountain huts to rest ~
We were so lucky, the weather was good, the view was clear ~
Perfect!!

My two little friends fell sick when we are up at the 8th station,
hence a nap is the best cure for it before our night climb starts at midnight!
The girls are feeling better hence up we go!!!!
Another 4hrs of climbing before the sunrise!
The night climb was crowded, super duper crowded!
It's like queueing up to ascend with that very narrow pathway ~
I couldn't breath well and was panting on and off!
But when we finally reach ~
it was amazing!!
Everything was worth it just perhaps for that 15mins of wait in the wind and
the 5-10mins sun rise up in the sky and there we are descending!
Descending wasn't easy!
It was the worst of my life!
I had phobia to height and
i hate the feeling of 'sliding downwards'
hence my face was super black when
i knew i had to descend in this way for 3hrs!
kill me please!
my knees and blister toes was calling out to me to save them!
Still i managed to do it!!
It was really a very good experience!
Bucket list strike off
Mount Fuji