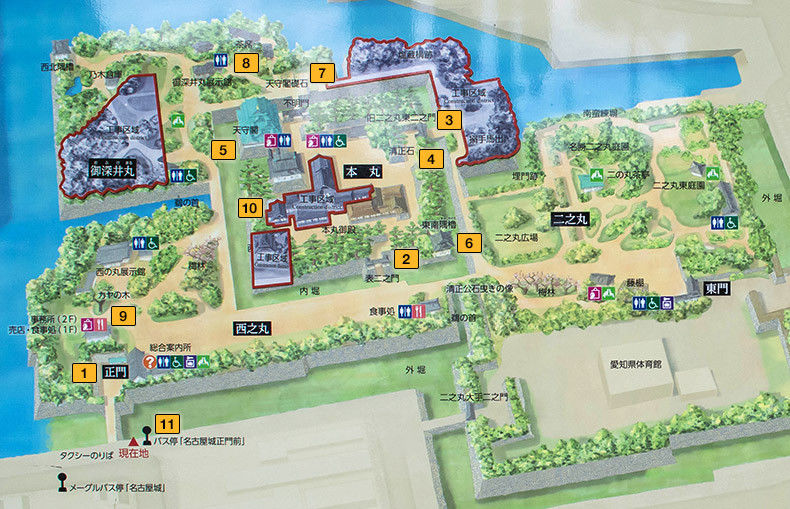 How to get to Nagoya Castle
The castle is most easily accessed by the Nagoya Sightseeing Route Bus 「なごや観光ルートバス」 and there are also two subway train stations nearby.

Nagoya Sightseeing Route Bus 「なごや観光ルートバス」
For adults a one-way ride is ¥210, or a one-day pass for unlimited rides is ¥500. The bus departs outside the eastern exit of Nagoya Station (from inside the station, just follow signs to the buses). More information about the Nagoya Sightseeing Route Bus (English) is available from the official Nagoya Convention and Visitors Bureau website.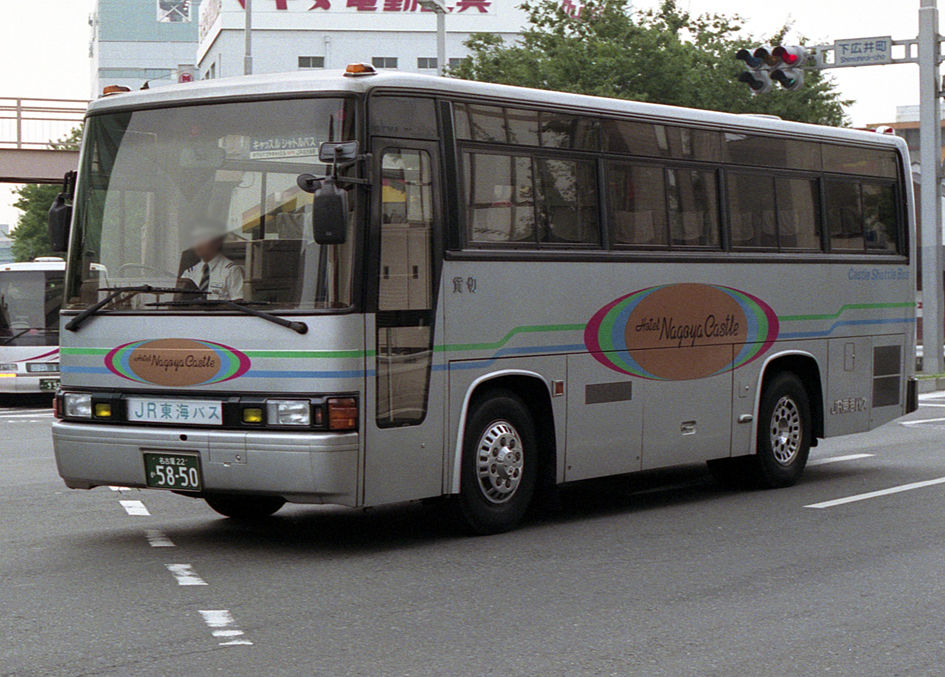 Inside the Nagoya Castle bus
When inside the bus, keep an eye on the displays showing the next stop.

Inside the Nagoya Castle bus:
Castle and Palace opening hours and admission cost
Nagoya Castle and Hommaru Palace are open from 9:30AM to 4:30PM everyday, except for a closure over New Year (from December 29 to January 1). Entrance to the donjon and palace closes at 4PM.

Admission is ¥500 for adults and ¥100 for children.

When to visit (events & festivals)
During the cherry blossom season, a festival is held at the castle. From late March to mid-April there are many special events during the festival, and the opening hours are extended to 7:30PM.

During mid-August (Japan's summer) and obon 「お盆」a large festival is held at the castle. The castle is illuminated at night and many traditional stalls and events take place in the castle grounds.

Visit the official Nagoya festivals and events calendar for information on these festivals and more.

Traveler's tips
The Sightseeing Route Bus is very noticeable, look out for the buses with the gold painted front. Ask for a one-day pass in Japanese when boarding the sightseeing bus: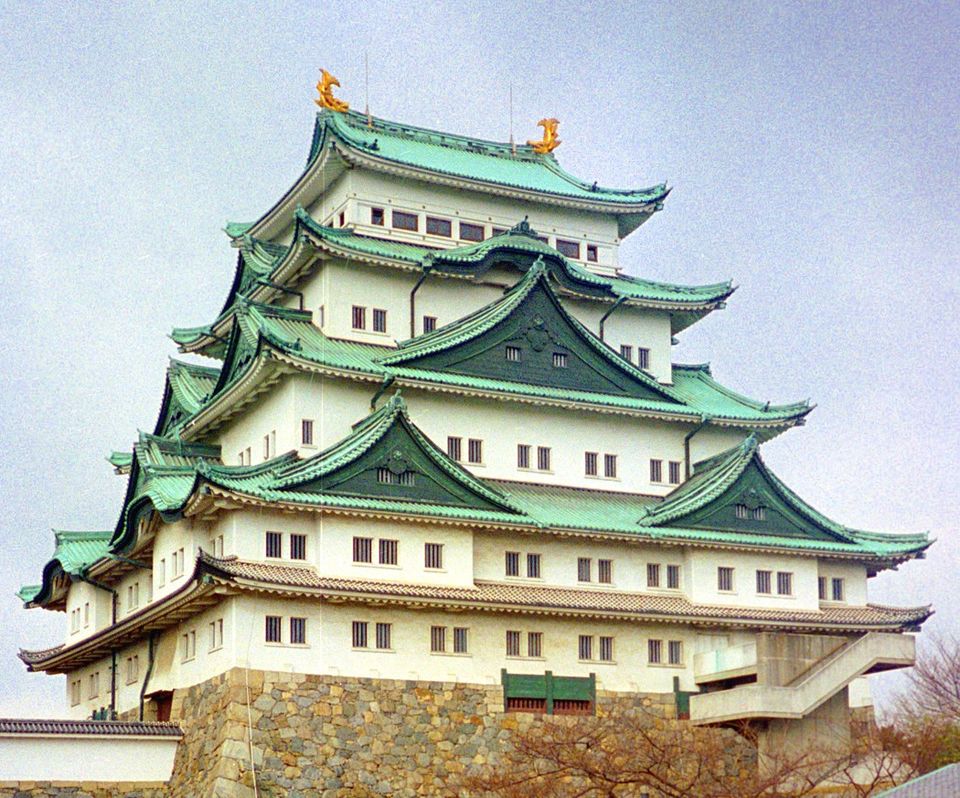 Also, make sure you allow plenty of time to walk around the castle as there is a lot to see: the palace, the gardens, the main tower, souvenir shops. I got to the castle and little late, and didn't have time to go inside the main castle tower. Allow at least 4 hours.


The castle is one of Japan's largest flatland castles.
Restoration of Hommaru Palace began in 2009, the original palace being destroyed along with much of the castle during World War II. The architectural style of the palace is known as shoin-zukuri 「書院造」 and was a military palace, built for the lord of the province. The reconstruction is set for completion in 2018, leading up to the completion, more areas of the palace will be opened to the public.