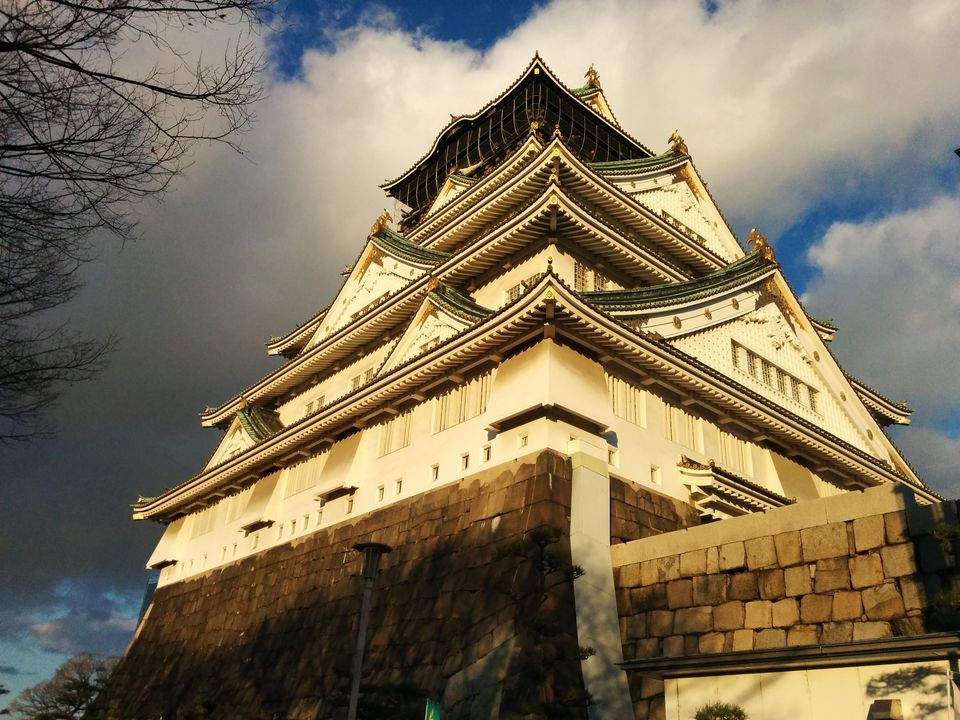 For those who want to experience Japanease traditions and mythological history where deers guards the deity, days (and night) full of modren city life, some amazeing rides as in holloywood movies and passing thorugh the building by highway (yes, you read it right!).. come and visit three cities in Kansai region of south-central of Japan's main island Honshu.
Here you go :
Being most populated and biggest cities of Japan, cosmopolitan Tokyo and conventional Osaka is connected well by Air, Roads and Trains.
As most of travelers come into Japan via Tokyo or Osaka International airports, i suggest to start with Osaka followed by Kyoto and Nara.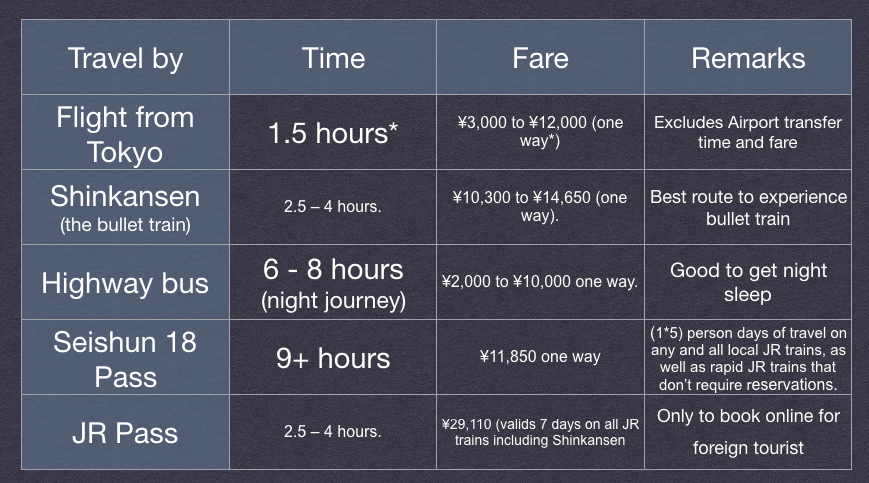 Where to go :
Situated at the mouth of the Yodo River, It is the capital city of Osaka Prefecture and second largest metropolitan area in Japan.
For food :
According to a popular Japanese saying,
"Tokyo people ruin themselves by overspending on fine footwear,
Kyoto people on fine clothing..
and Osaka people on fine food"
Osaka has also been known as the "nation's kitchen" thanks to its mouth watering delicious offerings for Japanese seafood .
No wonder Osakans' also known as Kuidaore, literally meaning "to eat oneself bankrupt",
For those who love seafood, Regional cuisine includes Okonomiyaki (お好み焼き, pan-fried batter cake),
Takoyaki (たこ焼き, octopus in fried batter),
Udon (うどん, a noodle dish), as well as the traditional Oshizushi (押し寿司, pressed sushi), particularly battera (バッテラ, pressed mackerel sushi).
For those who like to drink, suggestion is to try its fine sake, which is made with fresh water from the prefecture's mountains.
For fun :
if you are looking for fun full day, there is no good option in Japan other than Universal studios at Osaka.
For 7900¥ for one day and 13,400¥ for 2 days you can play the Quidditch game with Harry in Hogwarts, plunge into an adorable world of Minion mayhem!, Encounter a new dimension of excitement with Spider man, Then a 25.9 meter headlong drop to escape the lost world!, 360 degrees view through the grab of The Flying Dinosaur and go up and down with no so conventional roller coasters - the ride and the backdrop!
Please note, if you are visiting USJ during Japan national holiday season, please take express ticket to beat the 2-3 hour long queues or plan to get 2 day pass.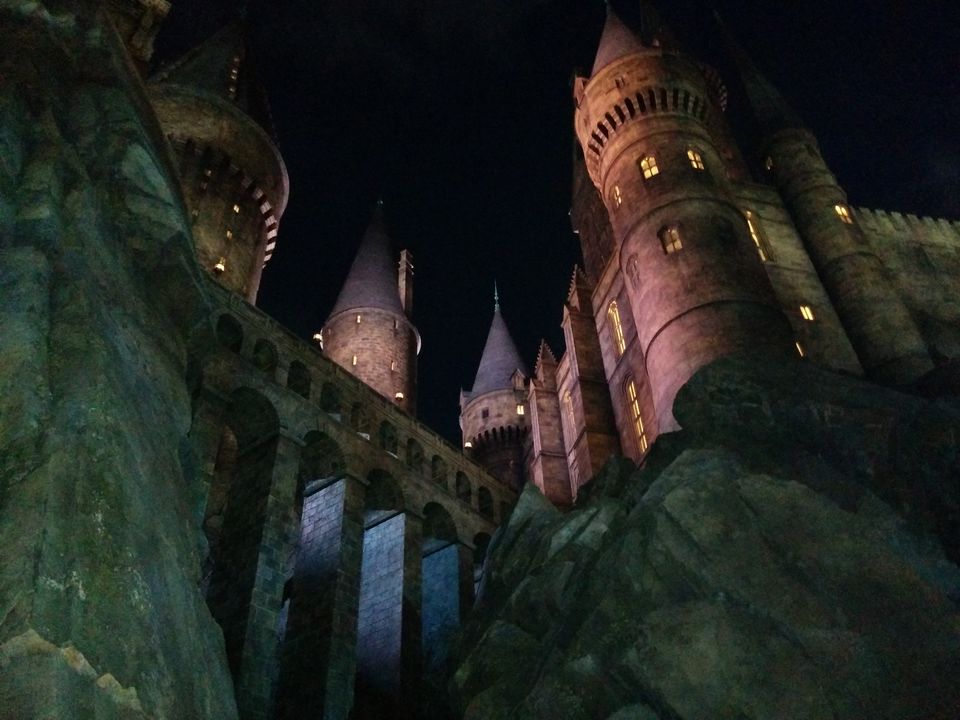 Here you can watch near to real 3D and 4D shows of popular Hollywood blockbusters like Water world, Shrek,Terminator, Backdrift and Rock and roll as well.
For a change :
The food and fun is good for heart but now about mind! to make your braincells activated and relaxed at same time, Osaka offers variety of attractions for a change from routine. let's visit some of #OnlyInOsaka attractions.
Osaka castle :
Have you heard of a castle which is 5 floors from outside and 7 floors from inside; surrounded by secondary citadels, gates, turrets, impressive stone walls and moats.
The Osaka castle (Osakajo in Japanease) has remarkable significance in Japanease unification history.
This mighty castle was built in 1583, destroyed in imperial war of 1615, rebuilt in 1620 and again was struck by lightening in 1665 and burnt down!
After major repair works in 1931 with modernization in 1997 the castle got its glamor back to awe us with historical museum and beautiful views of magnificent park and lake around it.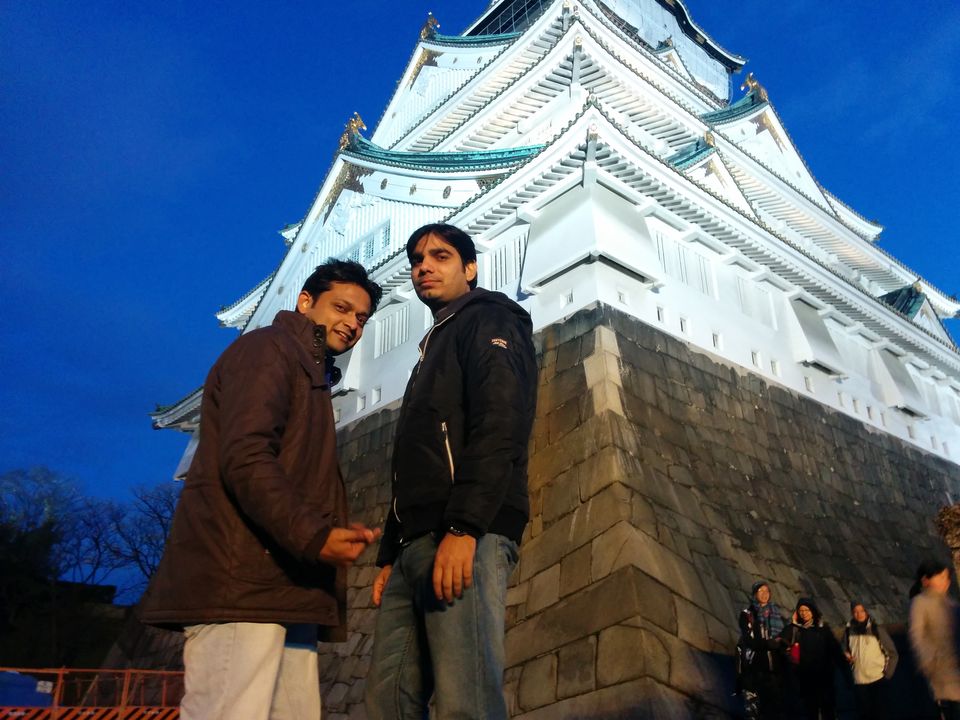 Gate Tower :
"if there is will, there is a way"
After visiting Osaka, I could pretty much understand what it "literally" means.
We often heard about interesting conflict between governments and original landlord during land acquisition for public infrastructure projects.
While writing this blog, recent example from China stuck in my mind where an old couple fought with government not to vacant there home used to be "middle of road" and sadly of them it was demolished as it happen often is such cases (check image below).
but in Japan, there is different mindset to "make things happen", the six lane world class road is fine example of Japanese negotiaion, engineering and cooperation skills as after 9 years of discussion from 1983 to 1992 results into The 71.9 m-tall building, with 3 out of 17 stories are "occupied" with an expressway and is fitted with a helipad on the roof!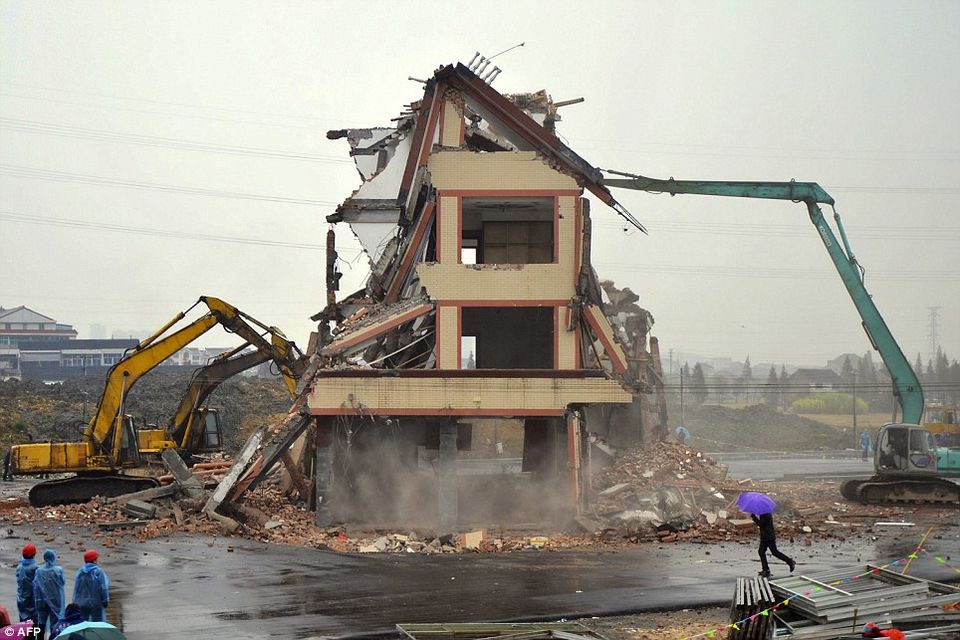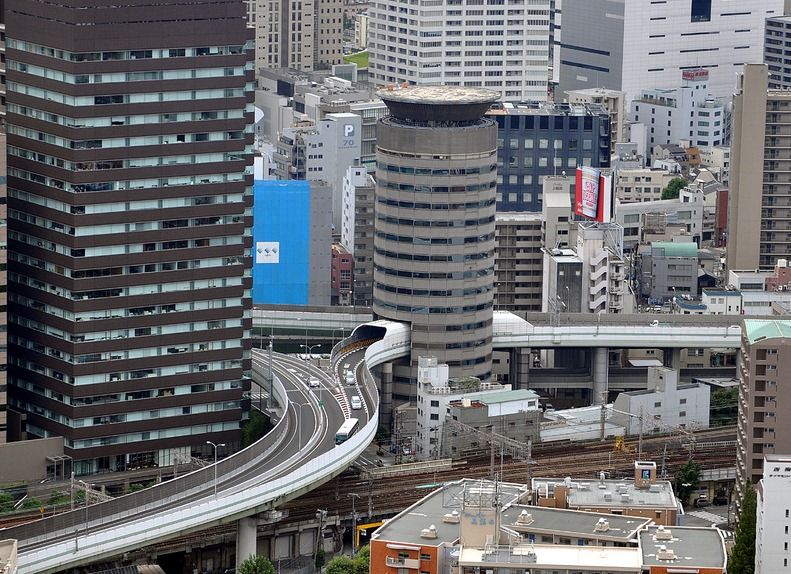 Do spare some time to have a visit for this masterpiece of agreement and negotiations.
Other places to spend a day :
if you have time to spare in Osaka, here are some of the places to shop, roam and chill around!
American Village (Amerika-mura or "Ame-mura") – fashion street targeting young people. (young by heart, not age!)
Dōtonbori – Considered heart of the city.
Namba – Main shopping, sightseeing, and restaurant area
Shinsaibashi – luxury goods and department stores
Umeda – Theaters, boutiques, and department stores with Twin 173 m skyscrapers bridged by a rooftop "Floating Garden" observatory presenting a 360-degree panoramic view of Osaka.
That was about my one and half day trip to Osaka before I headed to Kyoto and Nara. ( to be cover in next chapter of this series).
Till then, have a great life and keep exploring this big blue ball!