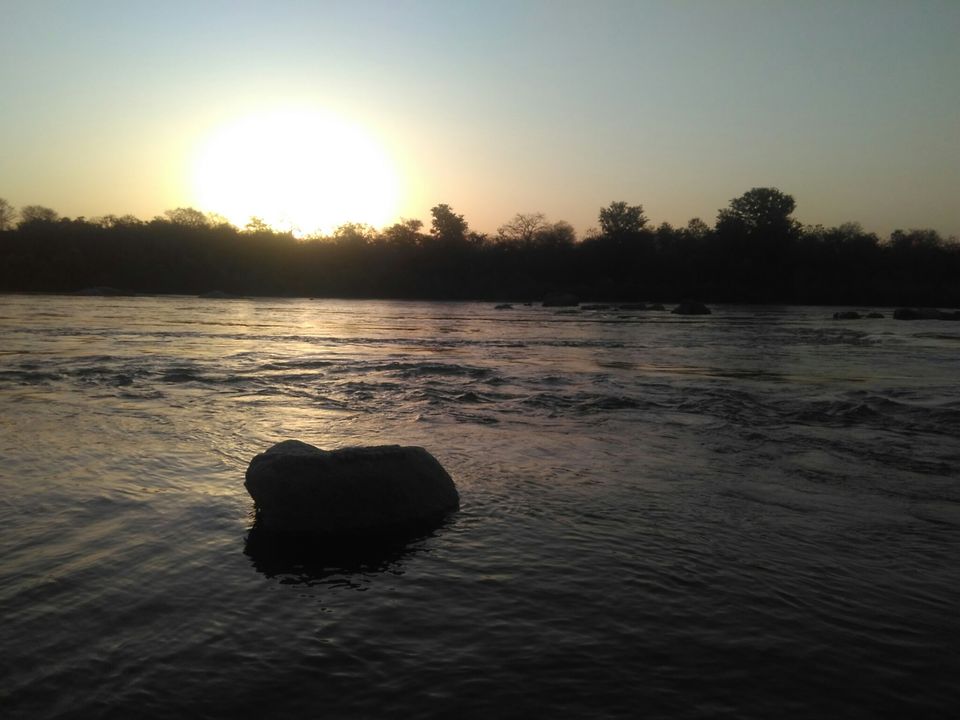 It was really a relaxing, peaceful, refreshing weekend at Orchaa in Tikamgarh district, Madhya Pradesh.
I started travelling from Delhi to JHANSI by Train, 5-6 hours journey then half hour by road through Taxi to Orchaa.
We checked into Bundelkhand Riverside, it was a wonderful place to spend the quality time and to re-energize yourself.
it's a historical place which is transformed into unique accommodation concept.
We started our day from pool in the resort then had complimentary breakfast then moved to the Orchaa Palace, Raja Ram Temple, Jahangir fort. After getting the historical feel from old century infrastructure, We had lunch at the Royal palace which is maintained by MP Tourism in the fort itself.
In the eve we were back at our resort and had tea nearby Riverside as it's a private Riverside of the resort. you can imagine sitting on the rocks and river flowing by its side and you can put your legs in the flowing river.. it's quite a mesmerizing feel..
After spending the amazing time we moved back to the resort and we found there is an arrangement of local folk artist in thier auditorium as already it's a palace so we were feeling like we have a face off to the historical music like we read or heard happened during old times. There were one tabla artist, one folk singer and an another musician, We enjoyed the folk for an hour and then get back to the open garden of the resort where we had our dinner in quite peaceful environment.
Next morning we planned to have fun by Riverside, so we took our towels and tried to find rocks near by river where we can comfortably enjoy and finally we got the same. After spending quite good time we moved back and started packing up to end our trip..
It was just 1 & half day but a superb relaxing and peaceful weekend.