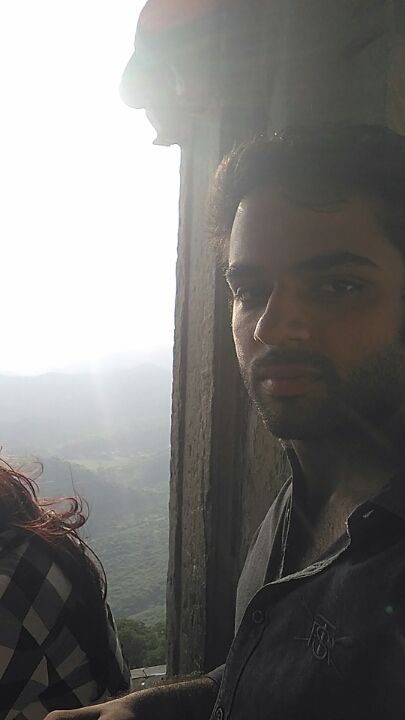 I reached Udaipur in evening of early September. Cool breeze flowing through narrow streets of area near gangaur ghat took my travel tiredness away. I checked in to hotel Jag niwas, and felt like hippy dorm to see the room. It was small room with 3 single beds, small cooler and coloured glass windows. Bright coloured walls had some mewari art on it giving artistic touch. Pleased to see a different setting for night stay, I moved out to look for place for dinner.

When u search for good places to eat, u will find Millets of Mewar on top of list. So finding that it was quite near to my stay, i decided to check it out. After ordering the eco-friendly food i.e. salad n paneer wrap, I took a moment to live that space. I would say, food was good but place is bit hyped. As vegetarian, it is a must visit.

I took stroll along pichola lake to find splendid ambience to sit n relax at gangaur ghat. I felt as if I was in paris sitting along siene river.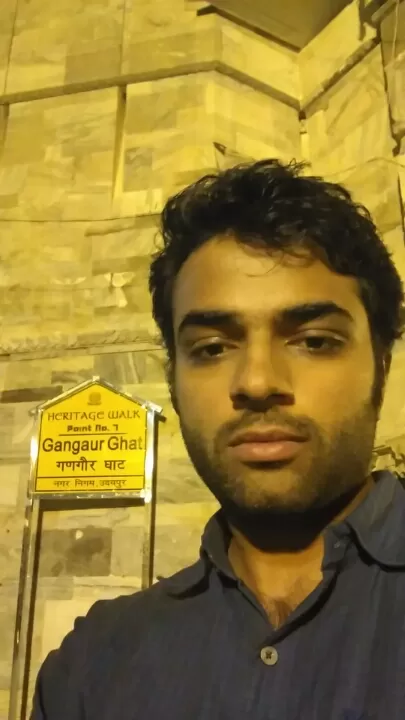 I started my Sunday early morning with plan to have boat ride in pichola lake. But to a bit disappointment, it starts at 9:30. So I changed plan on my way and visited Jagdish Mandir. I got mesmerized by intricate stone carvings arranged in layers by layers to put this huge marvel. Stone carvings had elephants, horses, tigers, and cavalry at base. Followed by ladies in dancing postures, men having musical instruments giving life to structure. Upper layers had Gods n Goddesses.

Then I thought for moment and decided to move towards millets of Mewar, other side of lake. I had one hour before I could go for boat ride. Strolling in narrow streets of old city, observing spaces through eyes of urban planner and thinking on how to improve old but vibrant part of city. I ended up at temple with gardens around with amazing views of lake. I sat there for a while to live the space and felt bit happy of exploring the unknown.

Next I visited city palace, most visited tourist destination. It took hour an half for me to go through antiques and artifacts of maharanas. Small jharokhas were quite beautiful with air flowing in through jaalis. Luxurious lifestyle of maharanas and their wives fascinated me to live like king. Hunting tigers, elephant fights, leisure resort in mid of lake, silver plates, musical instruments, stone sculptures, roof top gardens were some of the lavish parts of maharanas lifestyle.

To my luck, Jag Mandir was closed for heritage hotel annual convention and so was the boat ride in pichola lake. I again gave a moment for what to do next. Following the highest rating of Zomato for Jheel cafe n bakery, I decided to check it out. I must say the place made my day. Sitting almost at level to lake with water touching my shoes, I ordered for coffee and bread toast. I took a book from the shelf, album of a girl's writing about her life in form of poems and photos. After spending a memorable time, I went for Fateh Sagar lake next.

Just after monsoons lake was filled upto brim, flowing over road at some places. I opted for motor boat ride of 15 mins intead of 5 min jetty. Water and wind were playing with each other while I enjoyed the ride. You are bit surprised to see Nehru solar observatory built in lake.

Then I went to moti magri nearby famous for statue of Maharana Pratap on horse. More than Statue I found the surrounding biodiversity park more exciting as well as peaceful. Like a nature trail I walked around and captured some nice clicks.

After a pleasant walk of nature, I called up auto rickshaw to visit shilpgram. It's an old village setting with some craftsman selling their items. I found brush painted kurtas, glass crystal items, nail paintings, miniature leather shoes, stone sculptures showcased by artisans. Well to avoid being mean, I bought nail painting and paid my tribute to handicrafts. I took a walk around through traditional huts and sculpture garden.

I moved to my next destination, the sajjangarh palace or Monsoon palace. It's said that palace is surrounded by clouds in monsoons. But I think one can trade off with majestic views of Udaipur from top for clouds. It's on top of the hill and one has to take jeep. I opted for walk to take pleasure of the journey instead of destination. I found some good view points along the hike to find even better panaromic view from the top. Again I took a moment to breathe in the space and capture it.

Reaching back to my hotel, I stopped for a while and relaxed. Then I took my bags n went to bagore ki haveli. To my disappointment, folk dance show was house full and I had to console myself watching it on YouTube. I decided to go to Jheel cafe again and treated myself with amazing frappe and egg supreme sandwich. I sat there watching dawn turning to night. Talking to myself with a feeling of missing someone, I started exploring for any pub to give some rest to my senses. I didn't find any and had to opt to walk down few kms to railway station to get myself tired and drop dead on the berth.