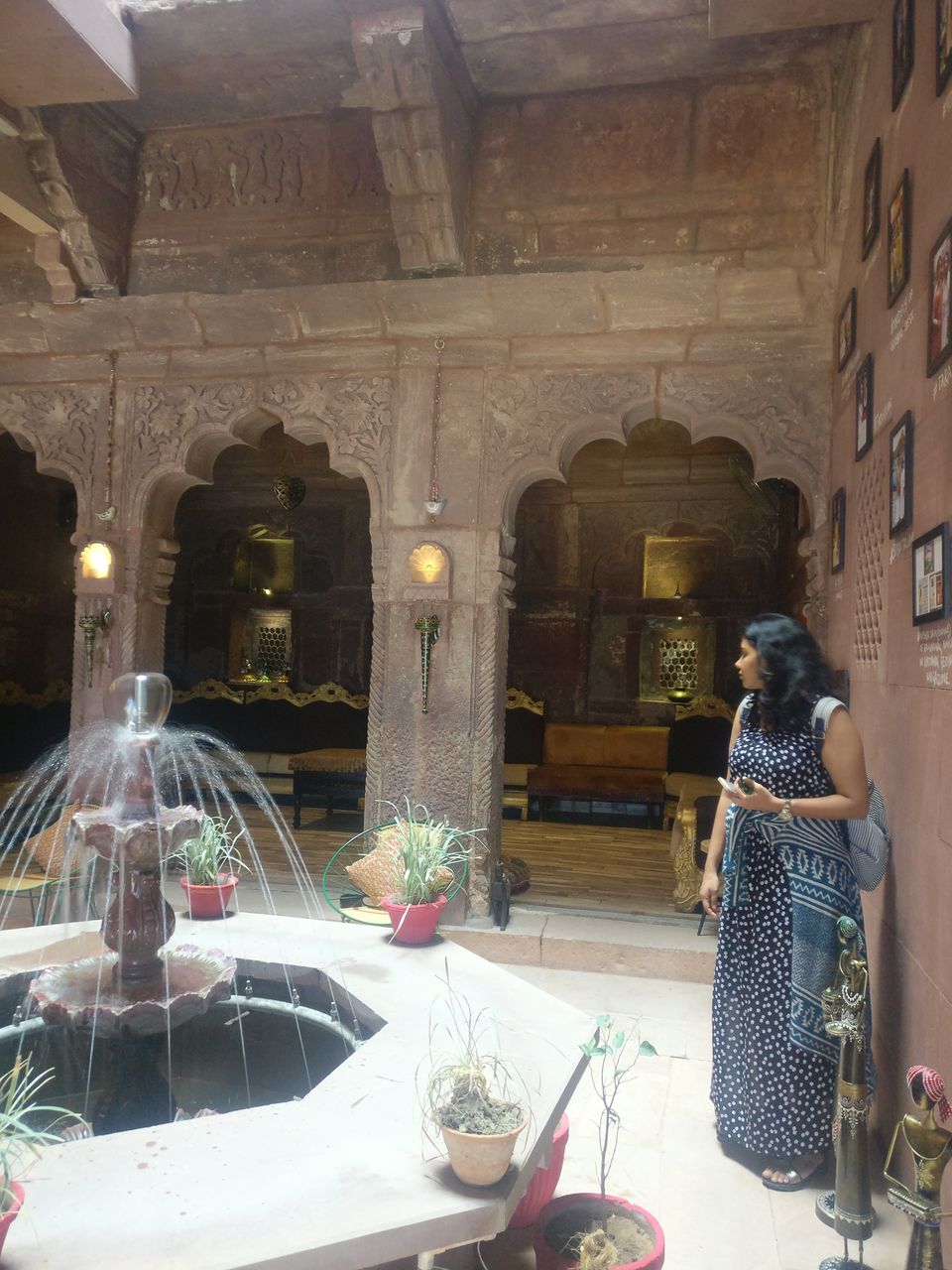 Khamma Ghani! These words echoed through my ears as my husband and I landed in Jodhpur, right until we left. The people of Jodhpur don't just say it, they mean it. Have I ever been so welcoming of people?, I wondered! Perhaps no. And that was my biggest takeaway from the humbling experience across the blue city of Jodhpur, one of the most hospitable cities I have ever visited, where the guest is truly God. Yes, you are right, guest. Not once were we referred to as customers or tourists. We were always guests.
Why Jodhpur?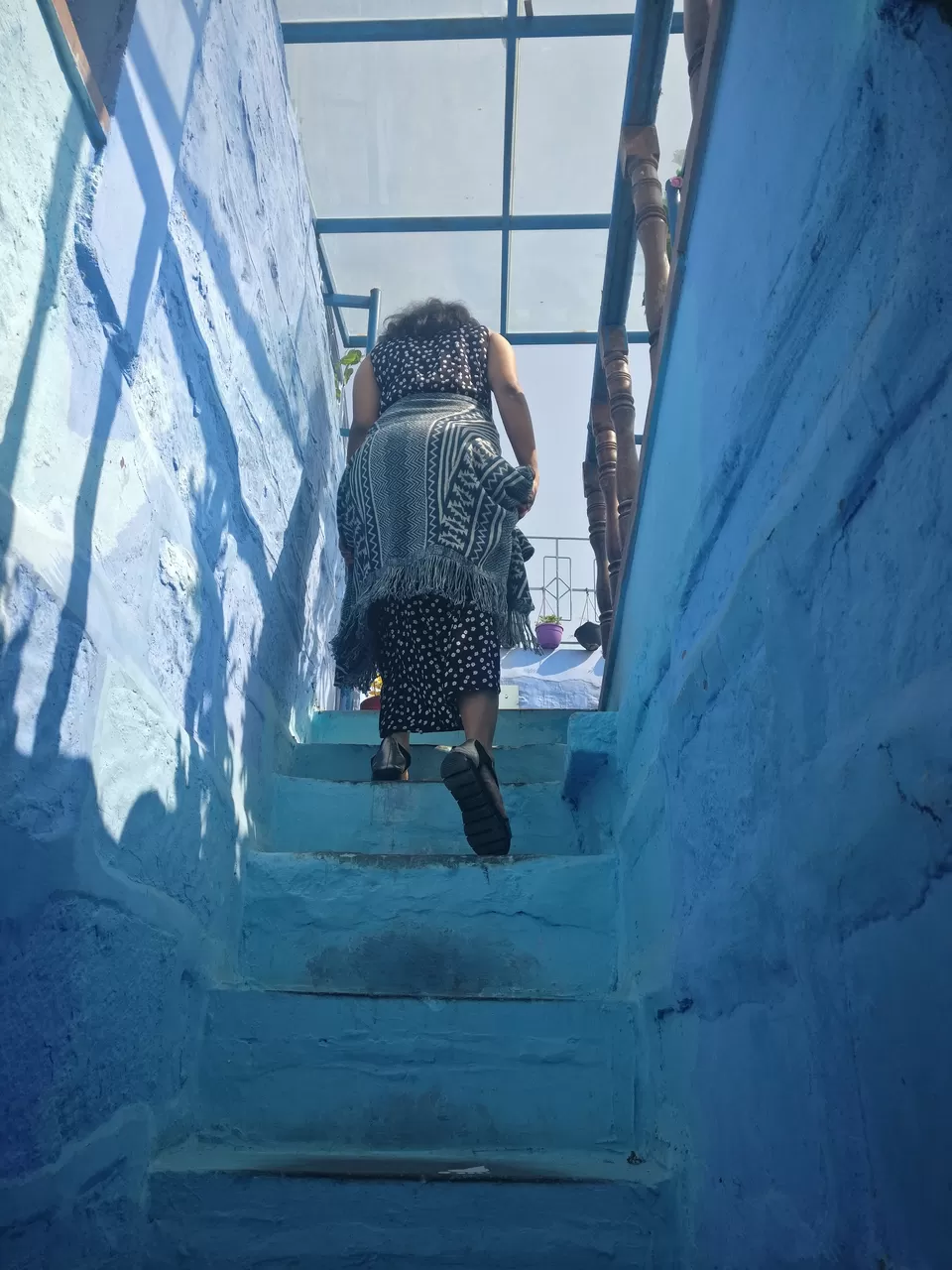 I hail from Rajasthan, although I have never lived there. Having heard stories from my grandparents growing up, I was always very fascinated by the culture and the history of the state. I had been to Jaipur, Mount Abu, and my native Jhunjhunu before, but that was about it. I wanted to explore more, and the obvious choice was - whichever destinations offered the cheapest flights! That's the thing about us Indians. The bargain always wins. We find a cheap bargain and we are sold.
That's how I landed in Jodhpur-cheap flights. But you know what? It was the best deal I ever got. Not in terms of money-no. But in terms of my experiences. The memories of this Marwari jewel are etched deep in my memory.
Let me tell you why.
My accommodation was special
Browsing through all the hundreds of different hotel booking websites, we realized that there were so many heritage properties in Jodhpur, and we decided to split our stay into two different hotels.
Rani Mahal
The name says it all. This 450-year-old 'mahal' is a mini palace located in the middle of the old city quarter of Navchokiya. Every girl dreams of being a princess. In Rani Mahal, I got to live it. I pretended I was a princess in my very own palace, with the staff at my constant beck and call. They were extremely polite and obliged to every request I made. The hotel is surrounded by blue houses and is within walking distance of the Fateh Pol or the Victory gate of Mehrangarh fort. It has a rooftop restaurant with a direct view of the majestic fort and at night, when the fort is all lit up, it provides one of the best views in the city.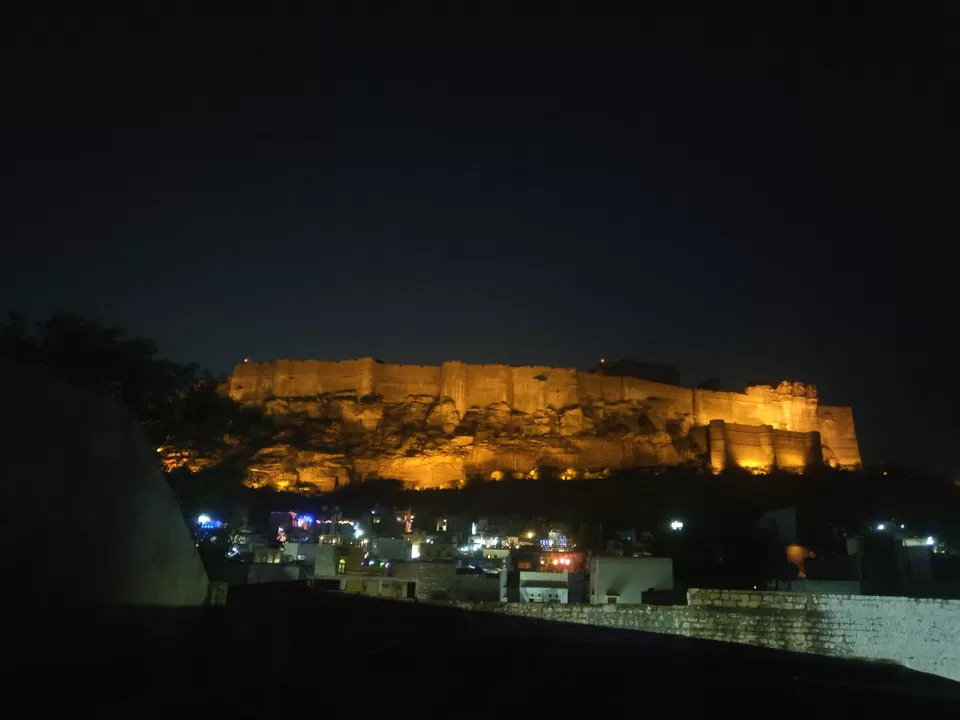 Arch boutique homestay
This changed my life forever. A simple hotel, with beautiful rooms, a great rooftop restaurant with a view of the Mehrangarh fort from the other side(the side opposite to the view from Rani Mahal), our stay was extremely comfortable. What then did I experience that was so endearing?
One evening, tired from our tour around the city, my husband and I were chilling in the rooftop restaurant here, when a guest at the restaurant, a local who lived nearby, came and sat with us. He was a young boy of around 25. We were in a chatty mood and didn't mind. We mentioned to him that we kind-of envied him, living in such an amazing city full of tourists, bustling with energy, with so many forts and museums around, with the view of one of the most majestic forts of Rajasthan, and perhaps the world, in front of him. We felt like his entire life was a vacation. But the grass is always greener on the other side. He expressed how he wanted to escape this life and move to a bigger city. He had dreams, aspirations, he wanted to excel at something big and live in a city like Mumbai. But he had three sisters who were unmarried and he had to be around and earn to arrange for a dowry to get them married. He had to take care of his old parents. He had set aside his own ambitions to care for the family.
"Here we were, wishing we lived in a city like his and there he was, wishing he lived in a city like ours. We are often dying to be in other people's shoes, unaware that they might be dying to be in ours. It made me realize that true happiness is not be found outside, but within!"
With this newfound gratitude for life, I gained perspective and I owe it to Jodhpur.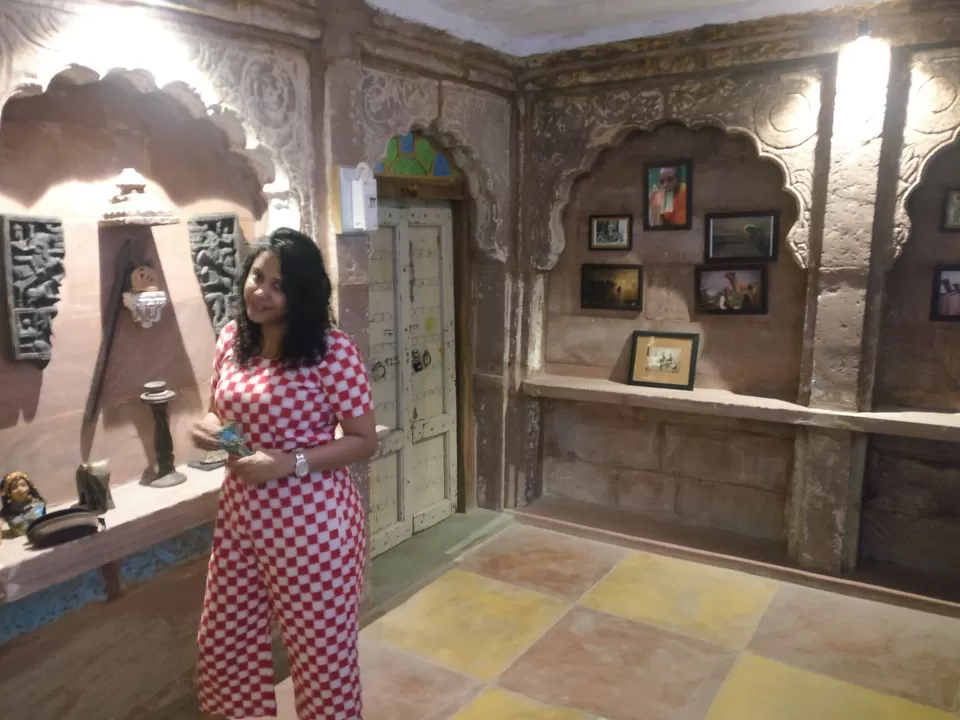 Unique experiences from the attractions
If you google places to see in Jodhpur, there will be hundreds of results that pop up. But what made Jodhpur special for me was the things I experienced at these attractions.
The Mehrangarh fort is one of the largest forts in India with a rich history. What makes the fort stand out is that the Maharaj of Jodhpur has allocated a space within the fort to local artisans for free, to sell their stuff at regulated prices. This is beneficial for visitors as they are not duped and charged exorbitant prices and the artisans who do not have to shell out a portion of their profits to middlemen, or for rent.
The Maharaj has also allocated warehouses within the city to these artisans to make their stuff. Buying Jutis, scarves, duvets, and spices from the fort made me feel like I was contributing to the cause, without any compromise on the quality of the products that I took home.
Another memorable experience at Mehrangarh was the ziplining, operated by Flying Fox. The view is amazing, the safety is top-notch, and if you are one for adventure, hop on. Getting to do an adventure activity was not on the itinerary and the fact that I got to do it made my trip better than I could have hoped for.
Tryst with food
I'm a foodie. I know a lot of people say that but I have proof. I'm fat. Rajasthan is known for its food. Dal Bati, Ker Sangri, Laal Maas, Pyaz Kachori, and so many more dishes, but not Samosa. Samosa is famous in North India. But I had the best Samosa of my life in Jodhpur. So much so that when we were leaving Jodhpur, early morning, the Samosa shop had just opened and nothing was ready. We requested the owner to make 2 samosas for us as we were leaving the city and he obliged. Best. Samosa. Ever. Period.
Where do I go to get this samosa? Shahi Samosa. A small joint near the famous Ghanta Ghar, next to Arora Chaat, this place is so crowded that you have to push and scream to get what you want. Apart from samosa, they have other delicious snacks like Pyaz Kachori, Mawa kachori, Mirchi vada and many more.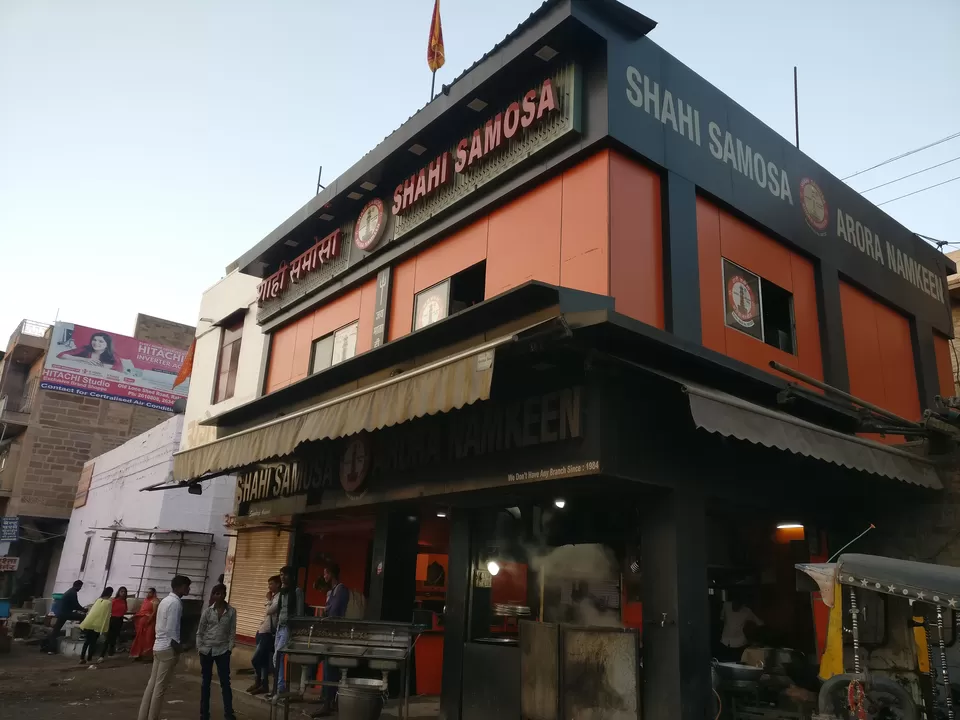 Another food joint that made me fall in love with Jodhpur was hotel Vijay. My husband and I had planned a romantic evening in a fancy restaurant when the owner of the Arch boutique hotel, the life-changing venue of my life, suggested we go to hotel Vijay. At first, it was difficult to find. Tucked away in a corner of a busy street, we had to ask several people for directions. When we reached there, it was a very small place, non-AC and we did not have many expectations.
We decided to order Onion parathas, the famous Gutta curry and Gulab Jamun sabzi, yes, Gulab Jamun is a sweet but the Jodhpuris make curry from it. The food looked simple when it came. But when I took my first bite, something exploded in my mouth. My taste buds went nuts. It was one of the best meals of my entire life. The love with which the chef had added ghee and spices to the food! We licked our fingers clean and walked out after leaving a hefty tip. We could afford to leave a hefty tip because the entire meal cost Rs.400 only!
My entire stay in Jodhpur was special. I went on a trip but experienced the journey of becoming a better person. Anyone can visit the touristy, information available on google tourist attractions. But when I look back at my life and think about all my favorite moments, I won't remember the forts, the museums, the gardens, the restaurants, what I will remember is the way I felt when I was at these places and the things that I learned.
To read more, visit writerdame.com