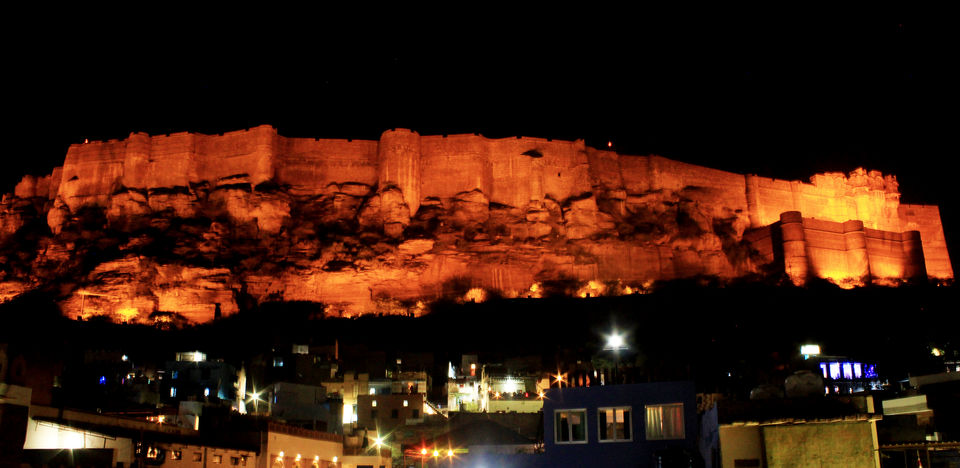 Long Weekend was approaching and we made a sudden plan to visit Rajasthan. Not very far from Mumbai, it was easier to travel by Train, air tickets were quite expensive and so that was not an option.
Jodhpur: We reached Jodhpur early in the morning around 7.30a.m. We had already booked our Hostel online a day before coming. Starting the day with the famous Onion Kachori from Janta Sweet House (One of the famous eateries) we were not very impressed.If you are willing to stay in a Hostel, i strongly recommend Hostel LaVie, their rooms, service is just too good and the best part is the view from their terrace. IT is just spectacular, you can get a magnanimous view of the beautiful Mehrangarh fort in the day as well as Night. I believe we utilized that part of the hostel to the fullest.
I was amazed by the way locals in Jodhpur live, their lifestyle is so unique and exclusive that you almost feel on a film set. I was intrigued by the way they dressed, the way they lived, their beautiful houses and their delicious food.
One more thing that I noticed here are the uber cool cafes, its understood that the local food is outstanding, but the cafes were so so good with such amazing coffee and food. I would say i was quite overwhelmed with my stay in Jodhpur. I recommend StepWell cafe which overlooks the Step well i.e. Toorji ki Jhalri. You also get the magnificent view of the fort from the top floor.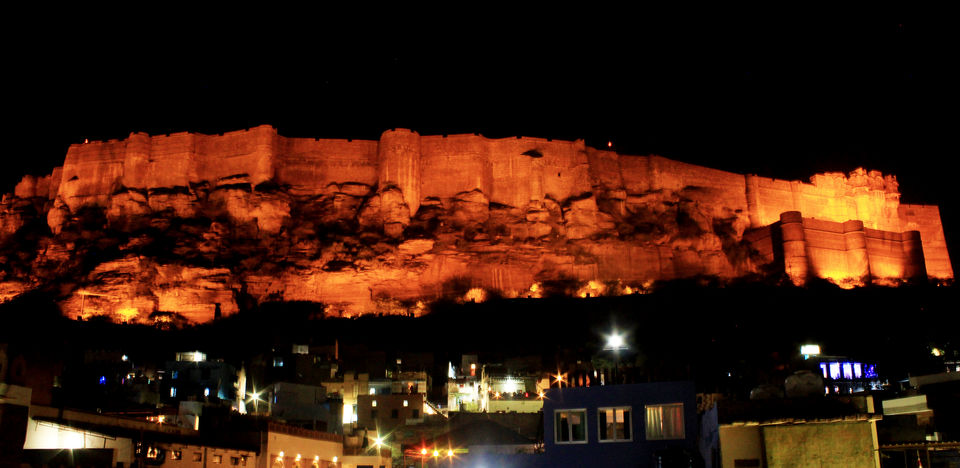 After the city tour, we had also planned to check out Ranisar and Padamsar, these are two small lakes across the Mehrangarh fort.The only way to reach these lakes are by walk, do not try to get a cab or an auto, most of the locals there might not want you to go there, and since they are quite narrow lanes, its difficult to get here through any other mode. I would say do visit Ranisar, it is a quiet , peaceful place to hangout. The lake is pretty clean and you can spend lot of time here without any disturbance.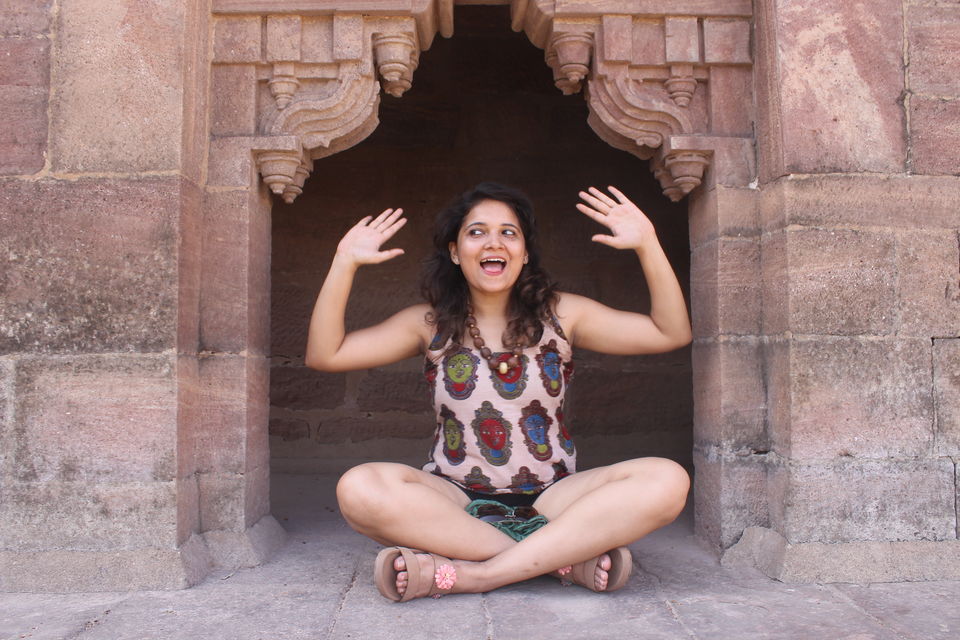 When it comes to Snacks and for that matter, evening snacks in Jodhpur are a thing. One must visit Shahi Samosa, yes that's the name of the shop, they are open for a few hours in the morning and a few hours in the evening, you must try everything out here, Mirchi Bomb and Kachori being the delicacy of the city. Their specialty is in their filling, it is so delicious that they don't even provide any dip/chutney along with it.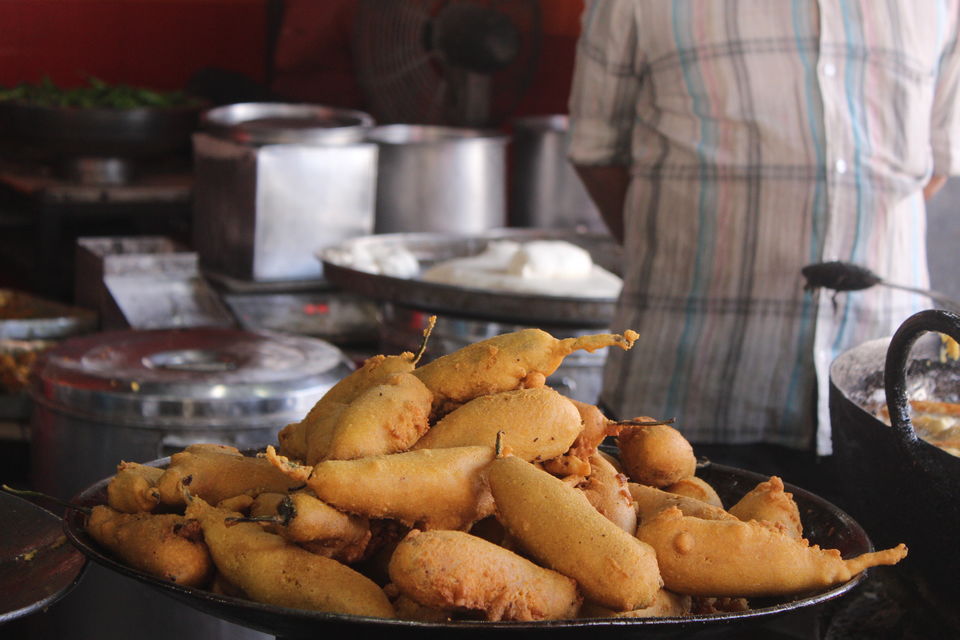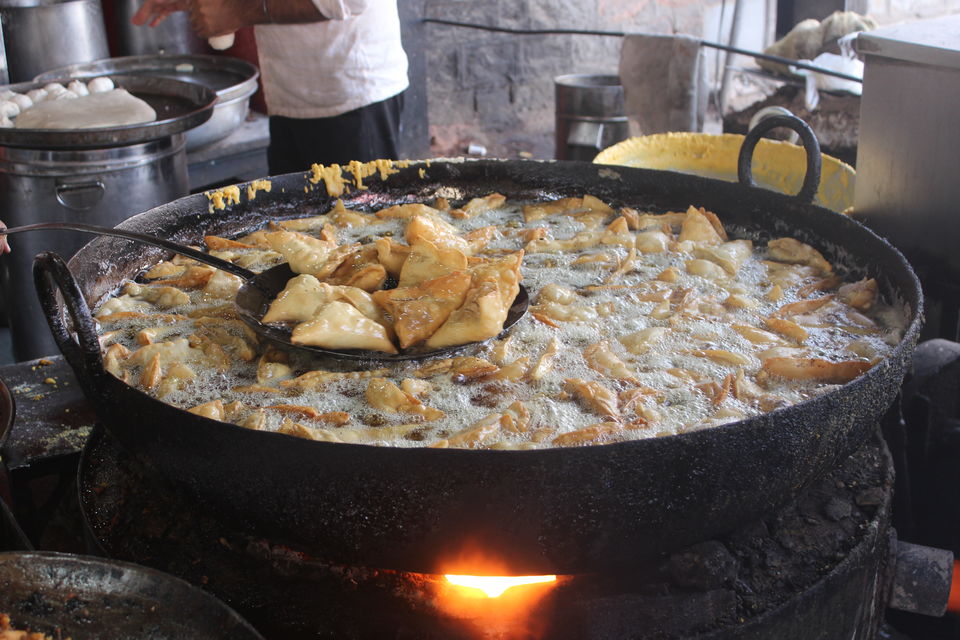 Another place for a must try Rajasthani Thali is at Gypsy hotel. You will get the best ever thali here with all the authentic Rajasthani dishes. Trust me, you will remember the taste for days.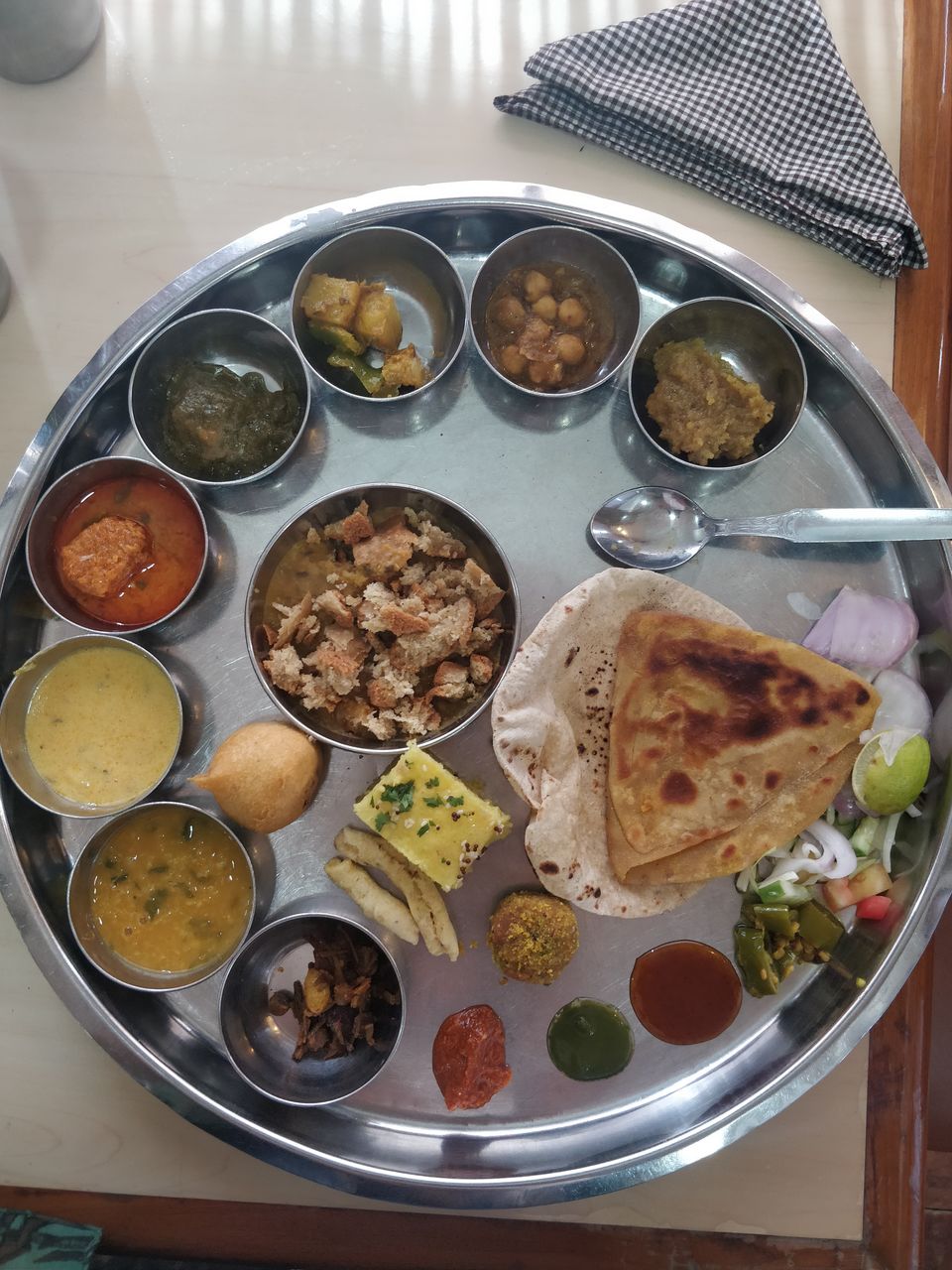 If you have got time on your hand, you can also visit Jaswant Thada and Umaid Bhawan Palace. We visited the Umaid Bhawan Palace which is the most recent Palace built only in 1943. Named after Maharaja Umaid Singh, grand father of the present owner Gaj Singh. The entire palace is built up with golden yellow sand stone to provide coolness in the hot arid weather of Jodhpur. If you are planning to visit here, you must also know that more than 90% of the Palace is a part of Taj Hotel (where recently Priyanka Chopra and Nick Jonas got married) it is just one section of the huge palace that is open to the tourists.Its more of a museum and so there are quite strict rules to not wander away in the palace to explore.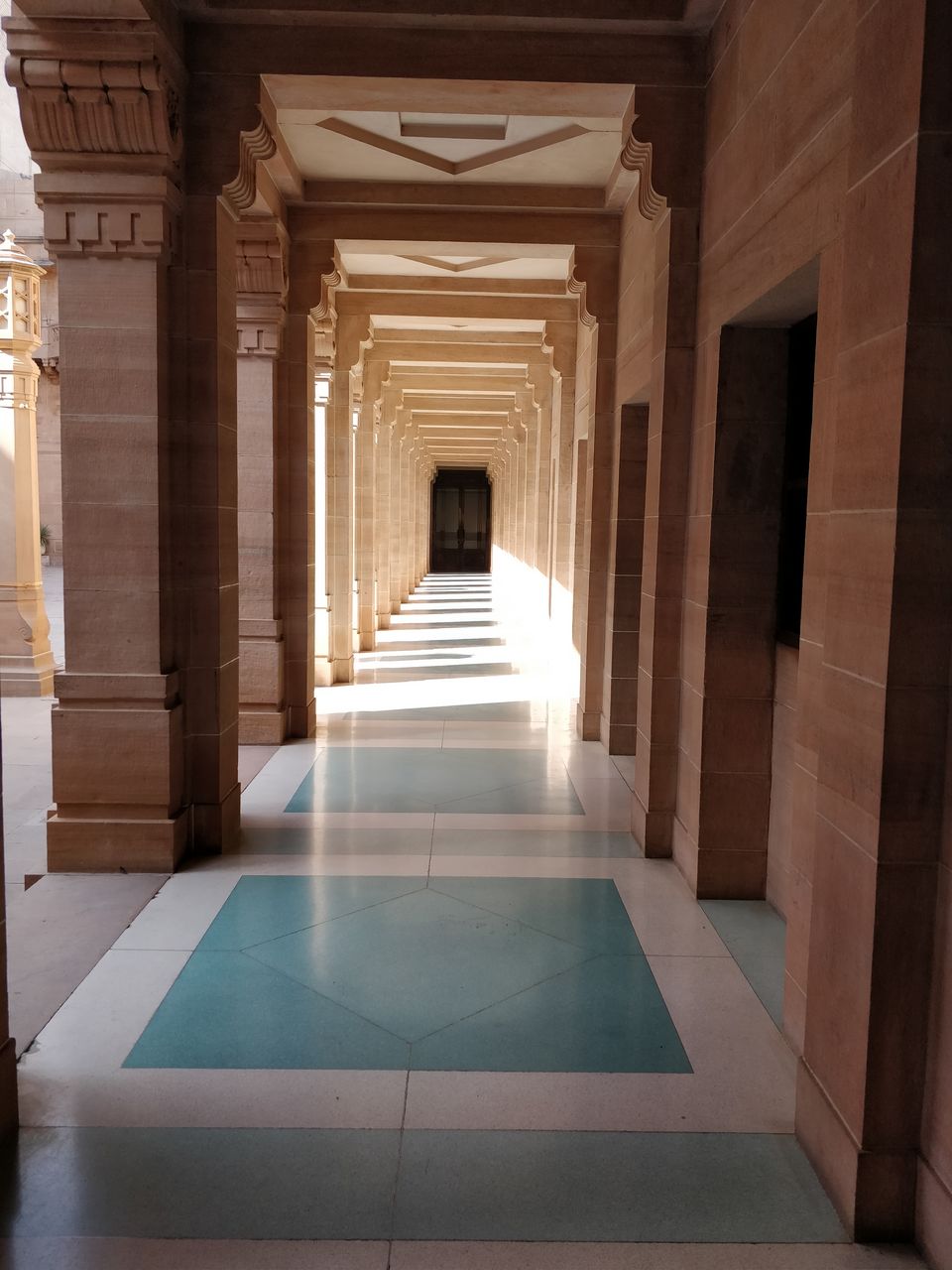 Around the beautiful magnificent fort, lived people with even enormous heart, interacting with the locals you induce their goodness as well. Rajasthan clearly knows how to treat their guests.
Mehrangarh Fort is HUGE and it is also elevated, so you can see it from many parts of Jodhpur. There are different entries to the fort, since we were staying near the clock tower we walked up to the back of the fort through the blue city.
Well, I also wanted to explore the Blue city, we planned the tour early in the morning for the next day. There are many tour options available online and also probably at the place you are staying , but we chose to go by ourselves. Also, remember that maps will usually mislead you, just keep following the lanes and ask people around, they are very helpful. One particular thing that was really a put off was the hygiene of the place, with open drainage and garbage lying just anywhere in the narrow alleys it was not the best place to walk around.
I would say, Jodhpur should be on top of your list if you are visiting Rajasthan, there is no one reason why you will not fall in love with this place.I surely did!
Happy Wandering!