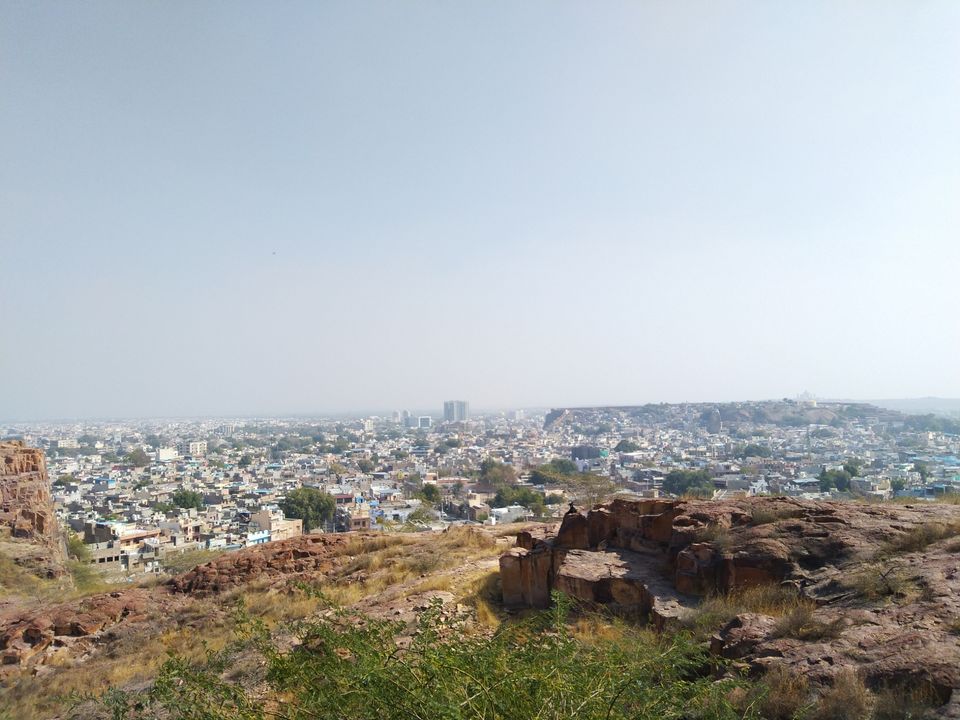 I took the train from Gandhinagar Railway station, Jaipur at 11:45, unfortunately train was 2 and half hours late so I waited at the waiting room. It was cold and temperature was around 7 degree celsius. I visited with my friend.
I reached Jodhpur at 7:15 AM as the train was around 3 hours late. I already booked hotel from OYO. Initially, it was a bad experience at hotel as they provided me with a small room with no geyser. I took a nap  for an hour, then it was time to get ready to explore Jodhpur, but I called for the room service for water, geyser and room size, after an hour, they changed my room which was surely better than the previous one. I ordered breakfast from Janta Sweet Home by Uber eats. Samosa was damn yummy that I ordered for all 3 days the same dish - samosa. I booked an auto (which was really expensive) for sightseeing. I visited Jaswant thada built by Maharaja Sardar Singh. Then I visited the most attractive tourist spot of Jodhpur - "Mehrangarh Fort". Mehrangarh Fort was really large and it really took around 2 - 3 hours to visit completely. Then I visited Machia Biological Park. While returning hotel I had dinner at restaurant and returned to hotel.
Today, I visited Umaid Bhawan which is known for its heritage look. There were many vintage cars to see. After visiting Umaid Bhawan, I explored the local market and tasted all the famous dishes. Makhaniya lassi at hotel Mishrilal, Thali of Janta sweet home, Pani puri. I had dinner at restaurant and returned hotel.
I checked out from hotel. I booked a zoom car to visit Osian Desert Park for camel and jeep safari. It was around 60 km from Jodhpur. One can reach there by bus and cabs also but bus take around 2-3 hours and cabs would charge around Rs 2000. Safari would cost you around 2000-3000 if you opt hotel. I talked to local person and he arranged me jeep safari and camel riding in Rs. 1200. Jeep safari was one of the best adventure of my life. I visited Sachchiyay mataji temple in Osian. Then I returned back to Jodhpur. I went to the Bhati tea stall for tea which was famous in Jodhpur, tea was really awesome. My train for return was at 4:10.
This is the end of my trip.