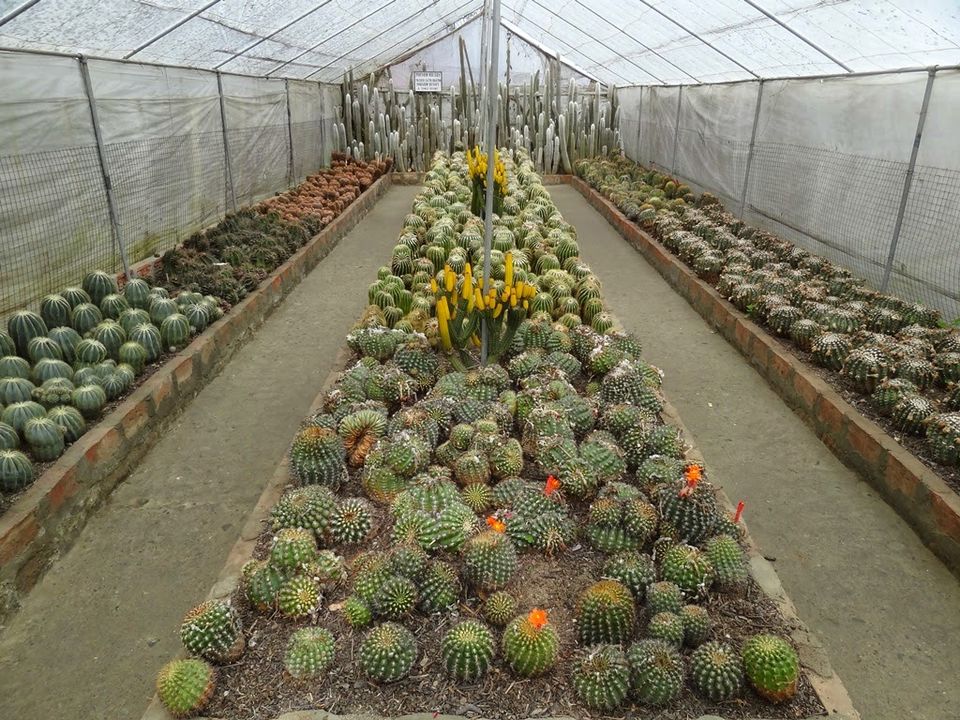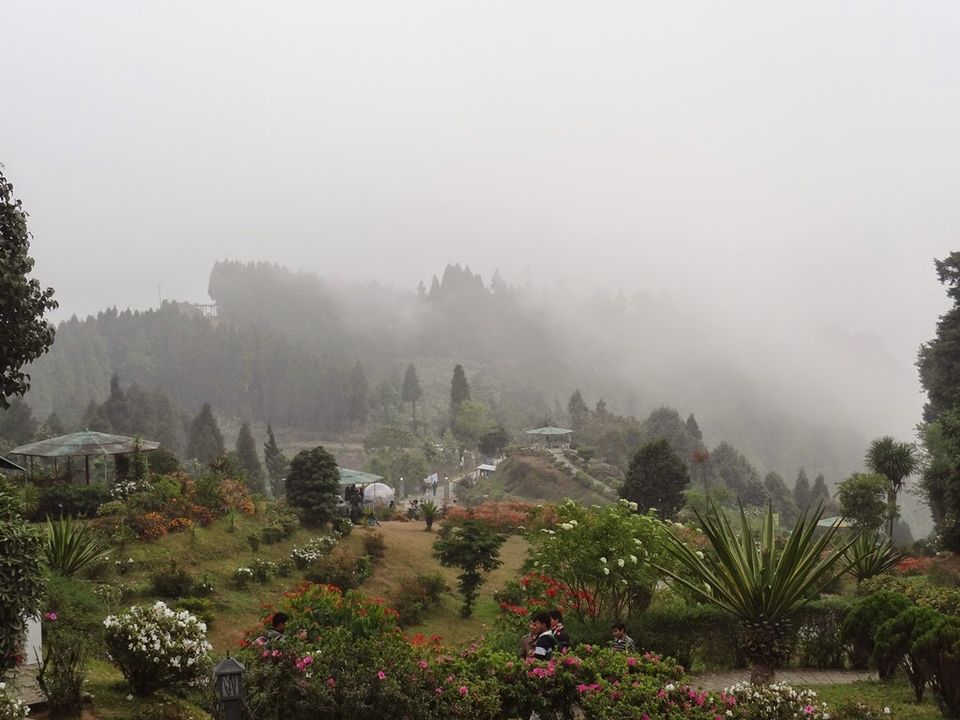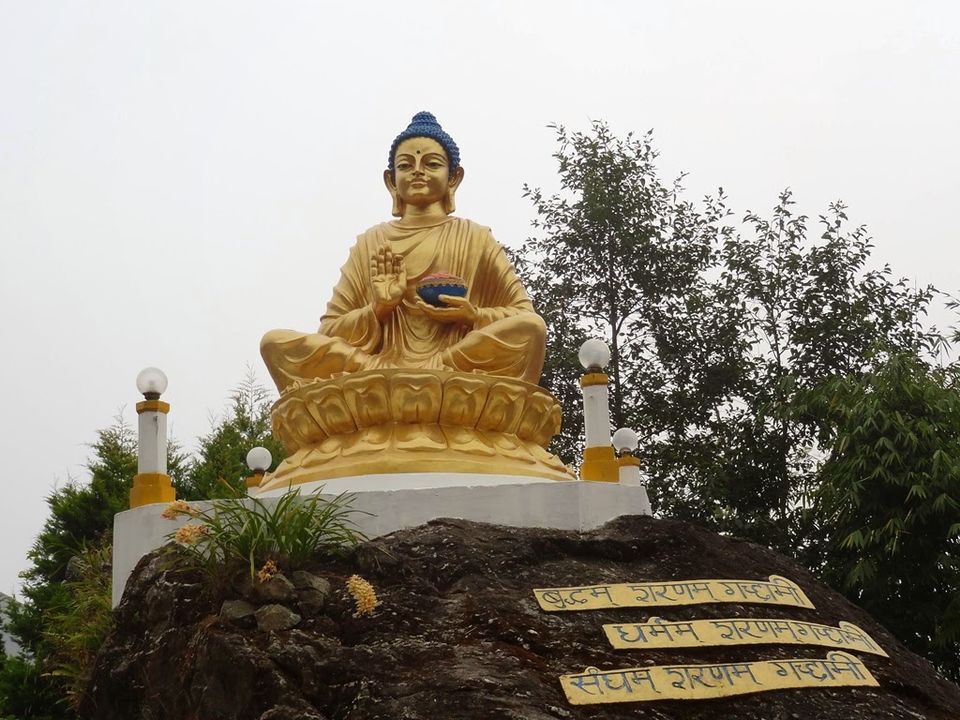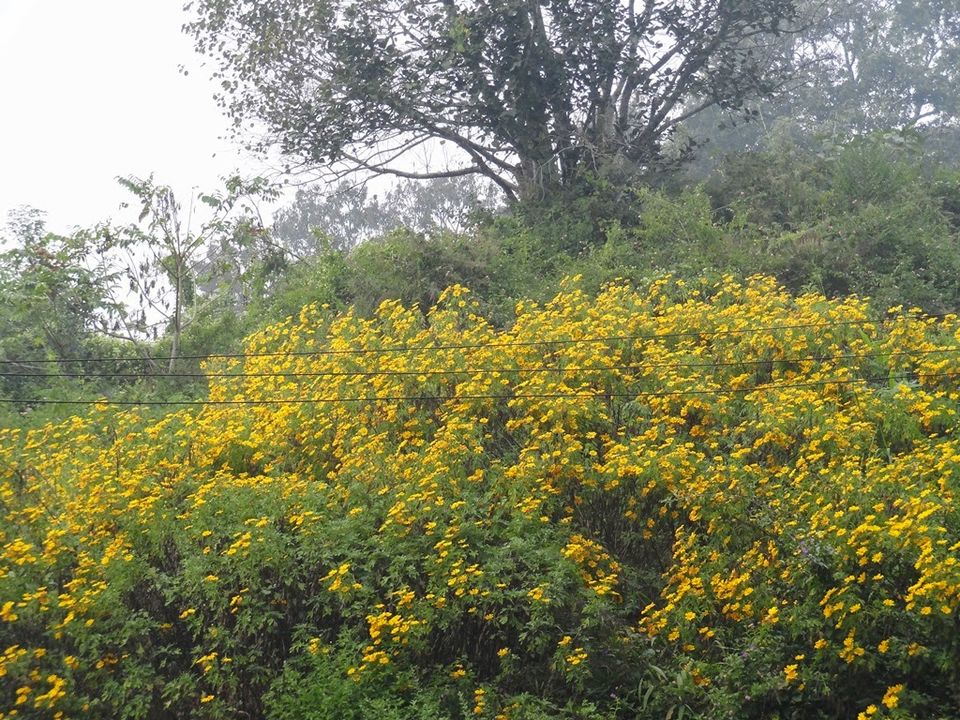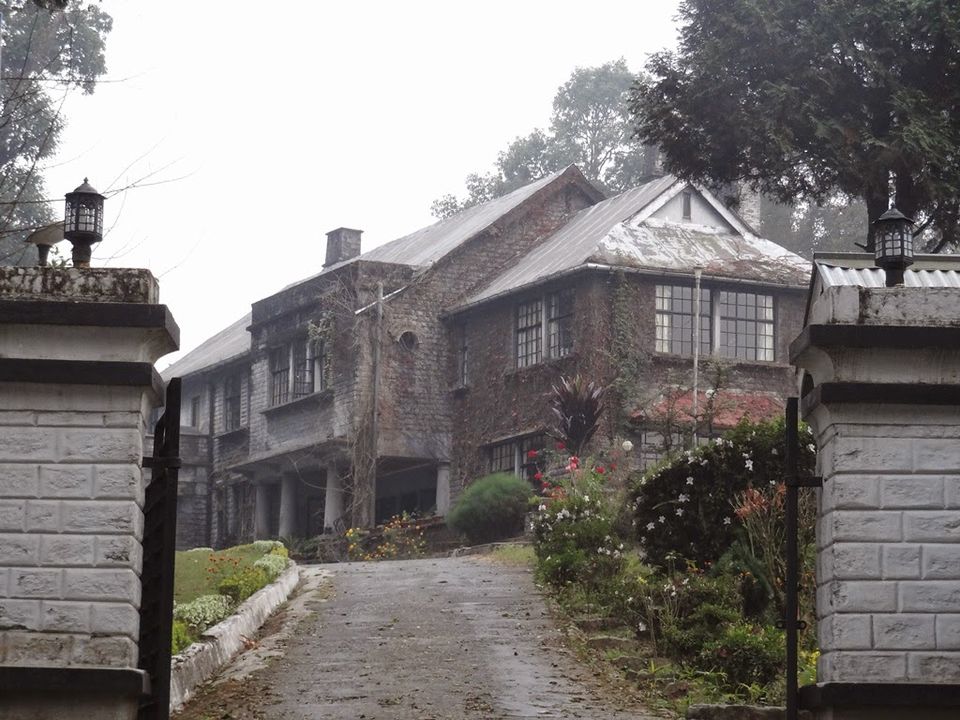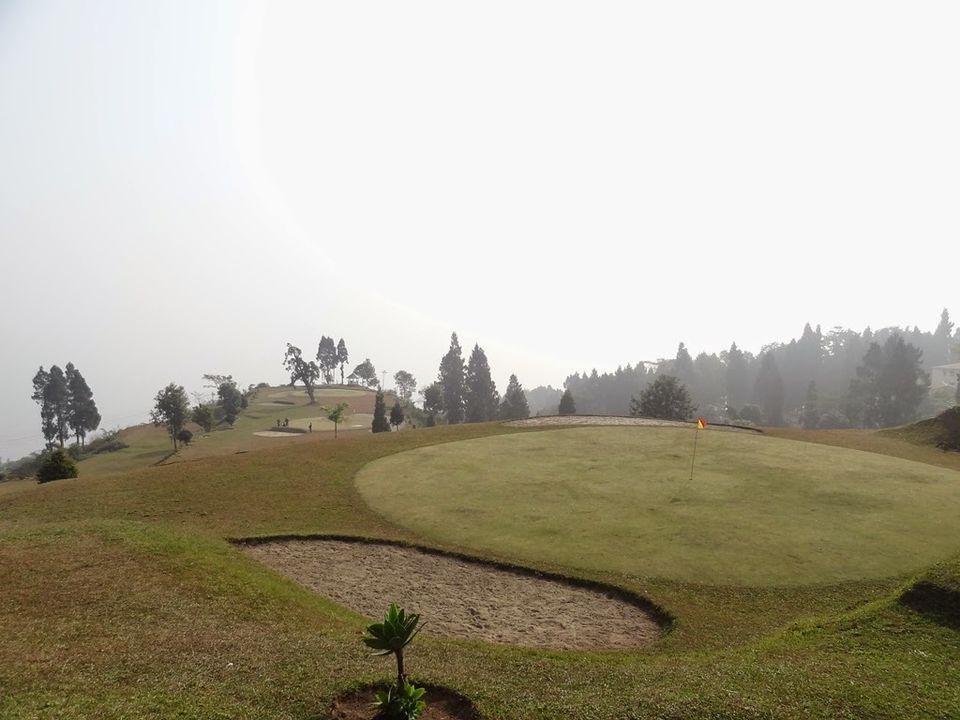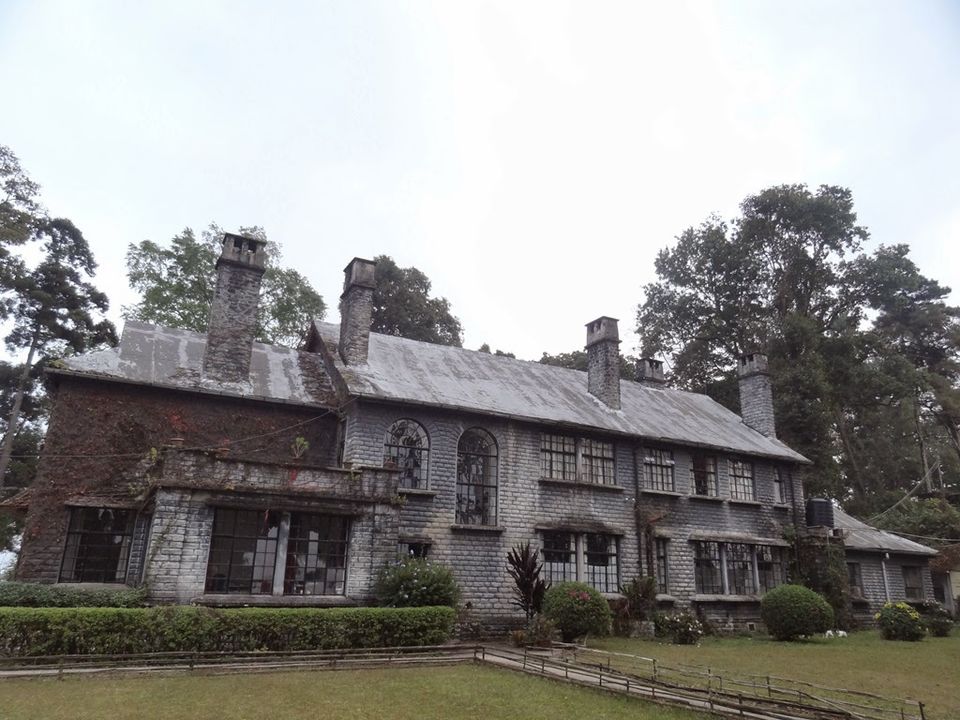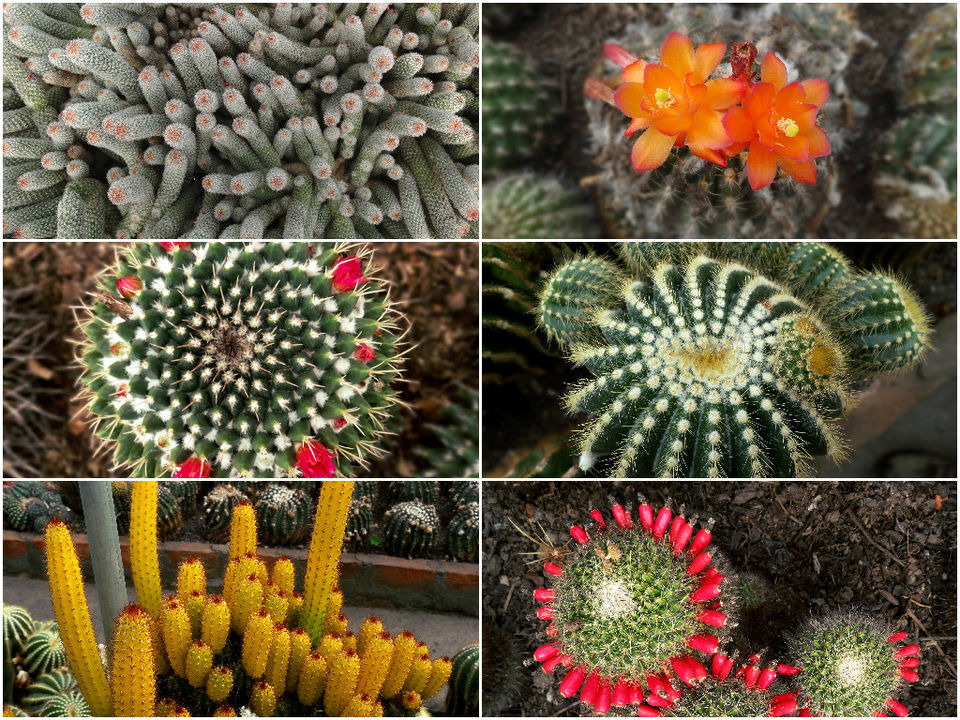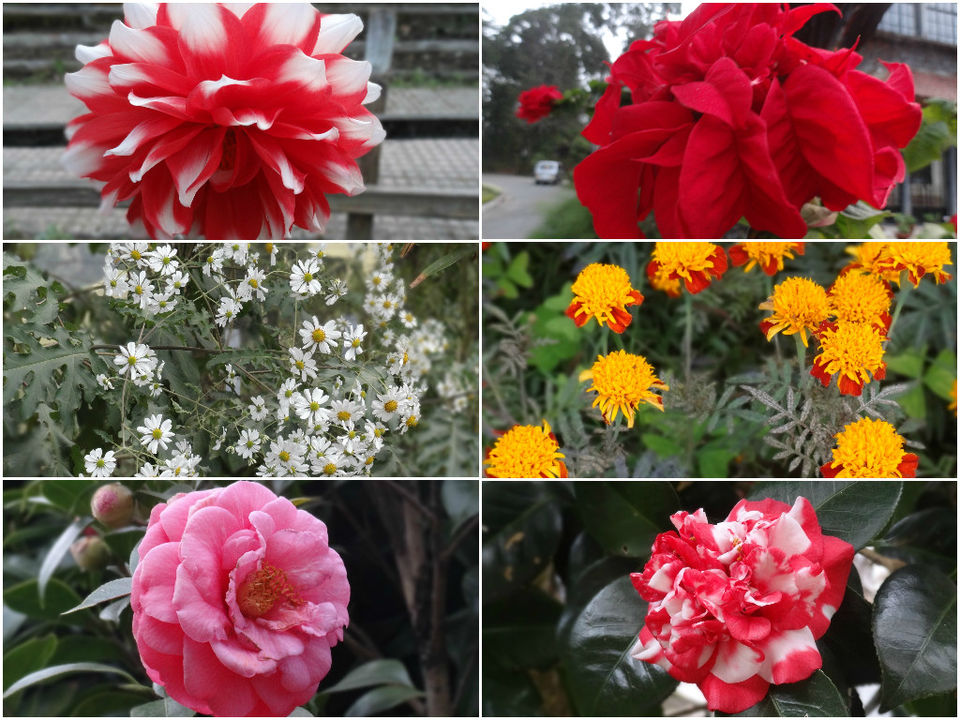 Kalimpong had been on my list for sometime since I read about Morgan House Tourist Lodge which is a heritage hotel run by West Bengal Government. The hotel is a beautiful property having a colonial look and is placed on a ridge right in front of the army golf course. Though Kalimpong does not have a lot to offer in terms of tourist attractions, but it definitely is an ideal place to spend time in the lap of nature away from the chaos of the city. As we wanted a short and relaxing trip this time, we selected Kalimpong as our travel destination and booked our stay at Morgan house for 2 nights.
On a cool November morning, our journey started from Siliguri by bus and as the bus moved closer to Kalimpong, hues of yellow and red started appearing at both sides of the road. Yes, there were this whole lot of yellow and red flowers (even though I don't know their names but the yellow flowers looked very similar to Sunflower) spread everywhere in patches making the whole place colorful. It was a pleasant surprise for us as we never expected to see so many flowers in November [we thought April May is the season of  flowers in Sikkim and North Bengal]. When we got down from the bus at Kalimong bus depot, a gust of chilly wind brushed our cheeks welcoming us to the beautiful hill station. By the time we reached the hotel, it looked like late evening even at 3:30 pm as the day had been cloudy and the cold was growing stronger due to the chilling wind. In the 1st look, the hotel looked like an abandoned house with a ghostly appearance and many stories regarding this being a hunted mansion seemed true for a while. But as we entered the hotel and stepped on the wooden staircase, it felt as if we had travelled back in time in to a different era altogether. After a delicious lunch we wrapped ourselves in our winter clothes and came out to visit the nearby golf course. The golf course is huge and beautiful and has an army run cafe inside that sells tea, coffee and some souvenirs too. Visitors are not allowed beyond a certain point and they can opt to play golf for sometime by paying Rs 50. The strong cold wind made it difficult for us to stay there for long, so we had two cups of hot coffee at the canteen and headed back to the hotel. Fortunately, there were less guests on the day we checked in to the hotel and it turned out to be a blessing for us as there was absolutely no noise or disturbance. A plate of hot momos and two cups of hot tea were the prefect snacks for the cool evening and we laid down in the bed waiting for the ghosts of the hotel to come and meet us sometime. But alas!!! No one came to meet us in our two nights stay which confirmed that all those spooky stories were rumours only.
Somehow mornings in the hill stations look extra beautiful, may be because we do not have the tensions of work and other responsibilities or because the weather of the hills have a special charm to make us forget everything. We went for a stroll around the area, clicked a few pictures in the hotel garden adorned by many beautiful flowers and had tea in the lawn enjoying every minute of our vacation. We had decided to visit two places in Kalimpong, one was Cactus Nursery and the other one was Deolo Hill. The cactus nursery is a private property that was started by late Mr.Pradhan and has a wide variety of cactus plants. There is an entry fee of Rs 10 per person to visit the nursery, but it was worth every penny. The cactus plants were very well organized and some of them even had different colors of flowers on them when we visited. The nursery has many varieties of Roses too and it also provides good views of the surrounding. The complex is very well maintained by Mr. Pradhan's family and lodging facility is also available in the complex though I am not aware of the tariff. This is a place not to be missed as you would not get to see so many types of cactus plants together at any other place. We clicked a few pics there and resumed our journey towards Deolo Hill.
Deolo is the highest point of Kalimpong and provides panoramic views of the town as well as the surrounding hills and valleys. There is a beautiful garden in the area with lots of different flowers all around and pathways have been well laid to guide the visitors through out the park. Benches have been set up aesthetically under canopies amongst the flower beds to sit and enjoy the beauty of the place. Activities such as horse riding and zorbing ball are also available in the park. Even paragliding facility is provided by various operators just a few meters away from the park. There is a Government run tourist lodge at the top of the hill named as Deolo Tourist Lodge which is a beautiful property. This place provides great views of Kanchenjunga on a clear day, but unfortunately when we visited it was very foggy blocking the view completely. The chilling weather with mist floating around and colorful flowers here and there created the perfect environment to sit quietly and get lost in the beauty of nature. We strolled in the garden for some time, had a cup of coffee and came back after clicking a few pics.
After having lunch we decided to visit the local market. The market (also known as the Tibetan Market) is a large area with lot of shops selling winter items and other souvenirs. There were many roadside shops too selling beautiful scarves, knit leggings, winter caps, gloves etc. and the place looked absolutely colorful. If you are a shopaholic, then this place is a must visit, But you need to keep in mind that all the road side shops close by 6pm and other shops close maximum by 7pm. The market area also has some restaurants to try out the Tibetan cuisines. We stopped by one of the restaurants to have a plate of hot momo which tasted delicious and came back to the hotel.
The next morning too was cloudy and there was no sign of Kanchenjunga again which was disappointing. But we fell in love with Kalimpong in those 2 days due to it's beautiful weather, it's mouth watering momos, it's colorful flowers and most importantly for Morgan House. Morgan House no longer looked like a spooky building, instead it looked like a castle from those beautiful Disney movies. We left Kalimpong with many happy memories and I knew in my heart we would come back to this place once again and this surely was not the last time.