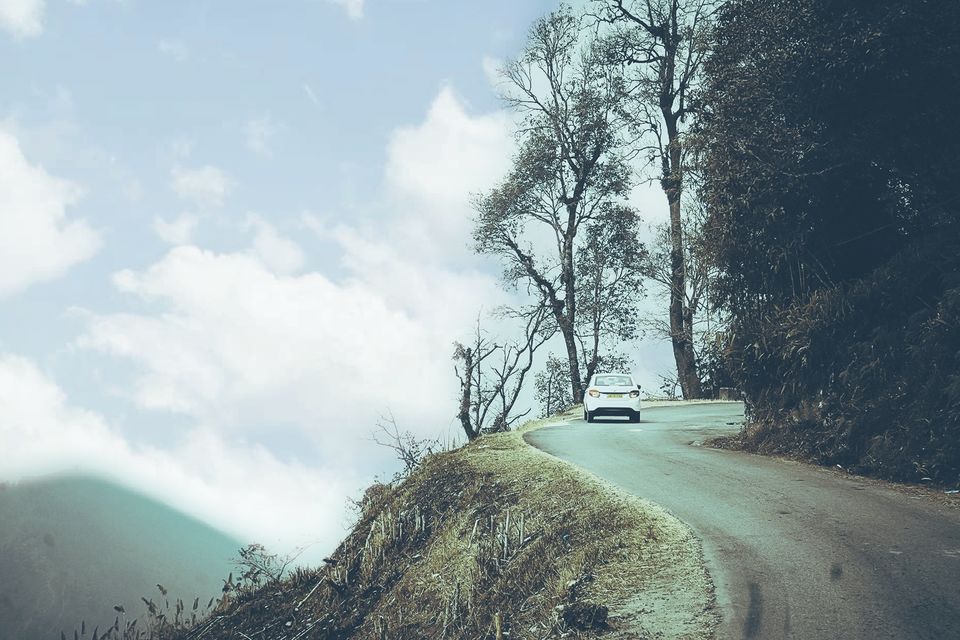 As we are almost going to enter the summer months, it is time to head to the beautiful hill-stations in India. The nip in the air, breathtaking views and cozy cafes - are all what one needs to decide on a plan for the Himalayas.
Hold on! We are not going to Himachal or Uttarakhand. We are talking abut Kalimpong, a picturesque hill-town, perched at 2100 metres, on the ridge by the green Tessta river.
Ideal For:
Kalimpong is ideal for mountain lovers, nature enthusiasts, cafe aficionados, whether you are travelling solo or with your family or friends. This is a neat and clean hill-town in North Bengal, and used to be part of the summer destinations during the British era.
How to Get There?
You can fly to the Bagdogra airport from all major cities in India. Kalimpong is only 76 km from the airport, and takes 2.5 hours to reach. If you are travelling from Kolkata, then you can also take an overnight train to New Jalpaiguri station, and then take a cab.
Best Way to Roam Around in Kalimpong:
The best way to roam around in Kalimpong and adjacent places is by a cab, that you can book for a pick up from the airport or the railway station. There are many local options for the same. Because of the mountain roads, a cab during your stay there gives you more flexibility to explore places of your choice. It is also better not to book a cab with the sightseeing package, because that does not give you the options to explore offbeat places, and make your journey limited to crowded touristy spots.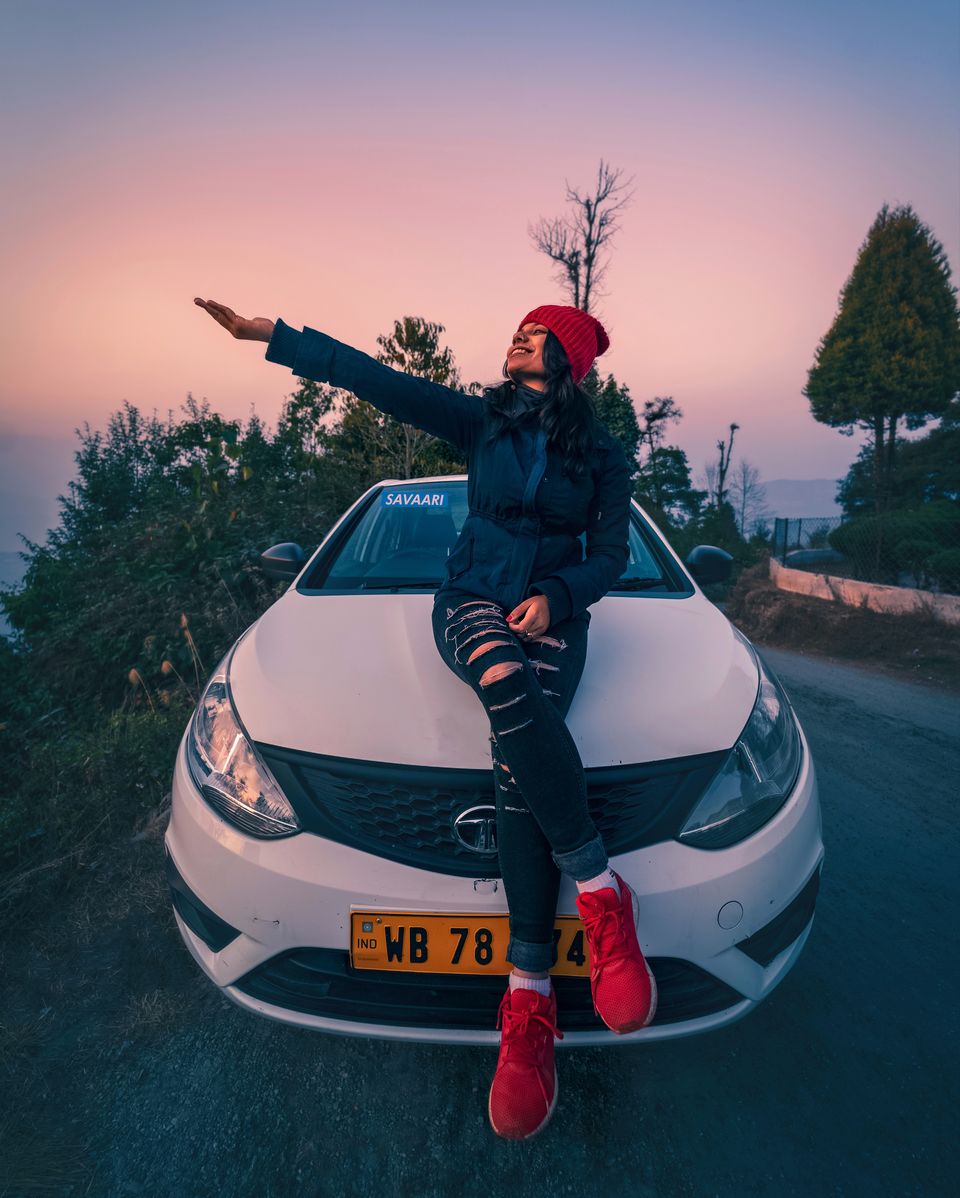 I travelled with Savaari Car Rentals, and use this cab booking app for my entire journey in North Bengal with exclusive discounts. The chauffeur was professional and also helped me with a lot of recommendations in and around Kalimpong.
Stay at:
There is no paucity of both budget and luxury stay options in Kalimpong. But to avoid crowded areas, you can book your hotel on the Barsana road, or at a homestay to explore the local culture. There are also many hostels, in case you want to explore that option.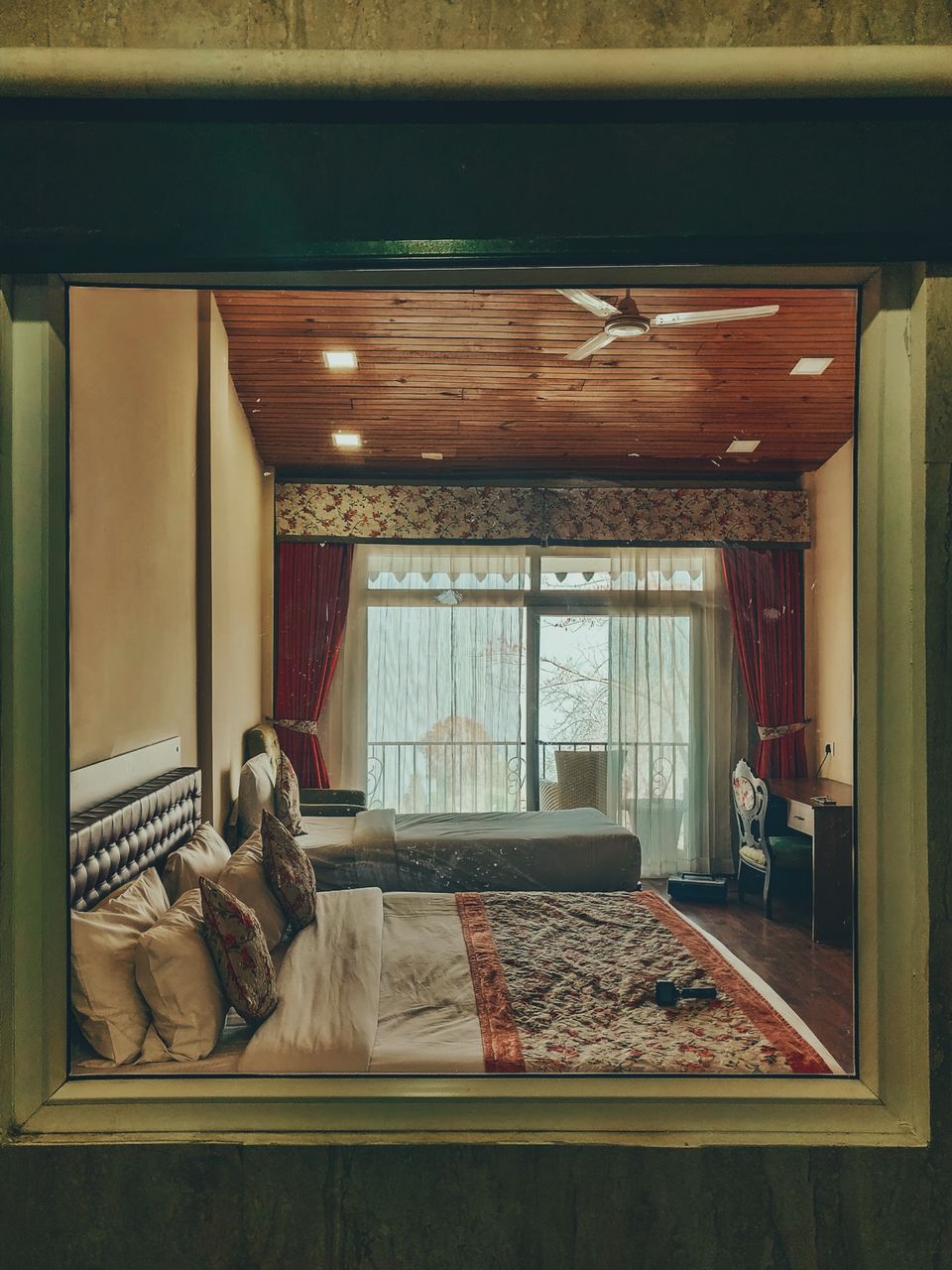 I stayed at Summit Barsana Resort & Spa, a fairly priced hotel with luxury elements. The best part of the hotel was its colonial architecture, and also the view of the mountains from the balcony.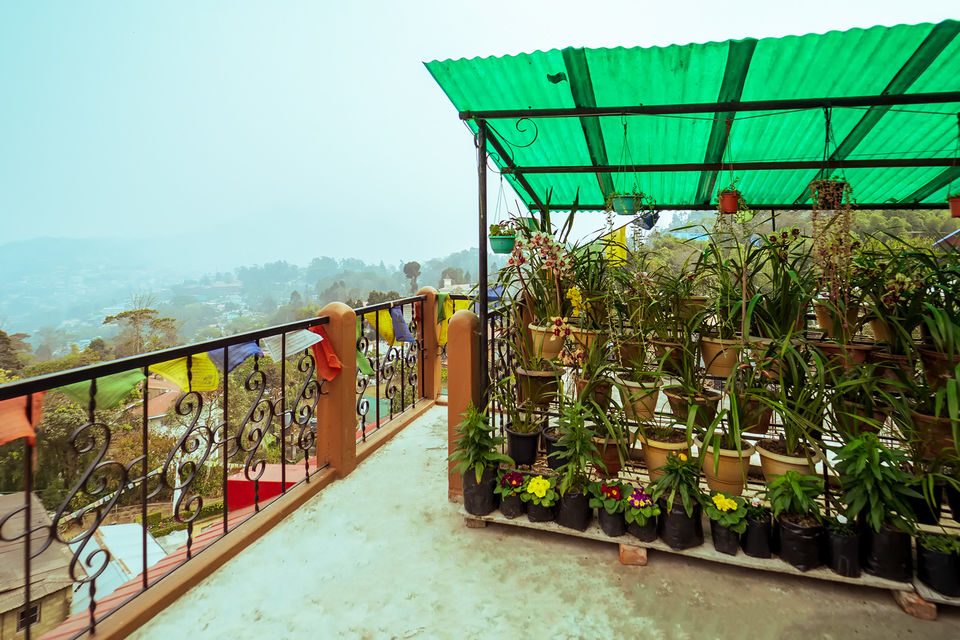 For my slightly longer stay, I was also able to experience a homestay at Duke's Home, where a local family, headed by Duke Aunty took care of the guests like their own family members. The food is homely, with the option to try local delicacies, like Sel roti or Nepali curries. The terrace has the view of the whole Kanchenjunga range on a clear day, along with Chardham and Sikkim mountains.
Things to Do in Kalimpong:
Kalimpong has numerous options for all kinds of travellers. I am going to share my picks, based on my preference for offbeat experiences and cultural explorations. Hope you find it useful.
1. Sightseeing in Kalimpong
Kalimpong has many options for sightseeing. Some of the interesting outings are -
i. Visiting Monasteries:
Kalimpong is home to some of the grandest monasteries in East India - Zang Dhok Parli Monastery on Durpindara Hill and Tharpa Choling monastery - a Tibetan monastery are two of my favourites. The former one has spectacular view, whereas the latter is the oldest monastery here. There is also Thongsa Gompa, or a Bhutanese monastery nearby. Entry to the monasteries are free.
Latest update: Due to the pandemic, the monasteries might remain closed.
ii. Sunset at Deolo, Kalimpong's highest point:
Deolo Prak is a huge sprawling well-maintained park, loved by tourists and locals alike. There is also a guesthouse inside for staying, and the same can be booked from Gorkha Bhavan, Kolkata. You can also do a paragliding here. The sunset is a beautiful experience here, while looking at the Himalayas in both North Bengal and Sikkim.
iii. Visit a Cactus Nursery:
Kalimpong is well-known for horticulture and especially cactus expertise. While I wasn't too sure to visit a nursery, my driver insisted. Had I not visited Pineview nursery, I would have never known that so many kinds of cactus even existed. It was a fun experience at an entry fee of just Rs 20.
2. Visit Munsong:
Munsong is a peaceful village, with some of the best views in this area, that I was very happy about discovering on this trip. It is 20km from Kalimpong, and can be reached by a drive on roads surrounded by slender pine trees.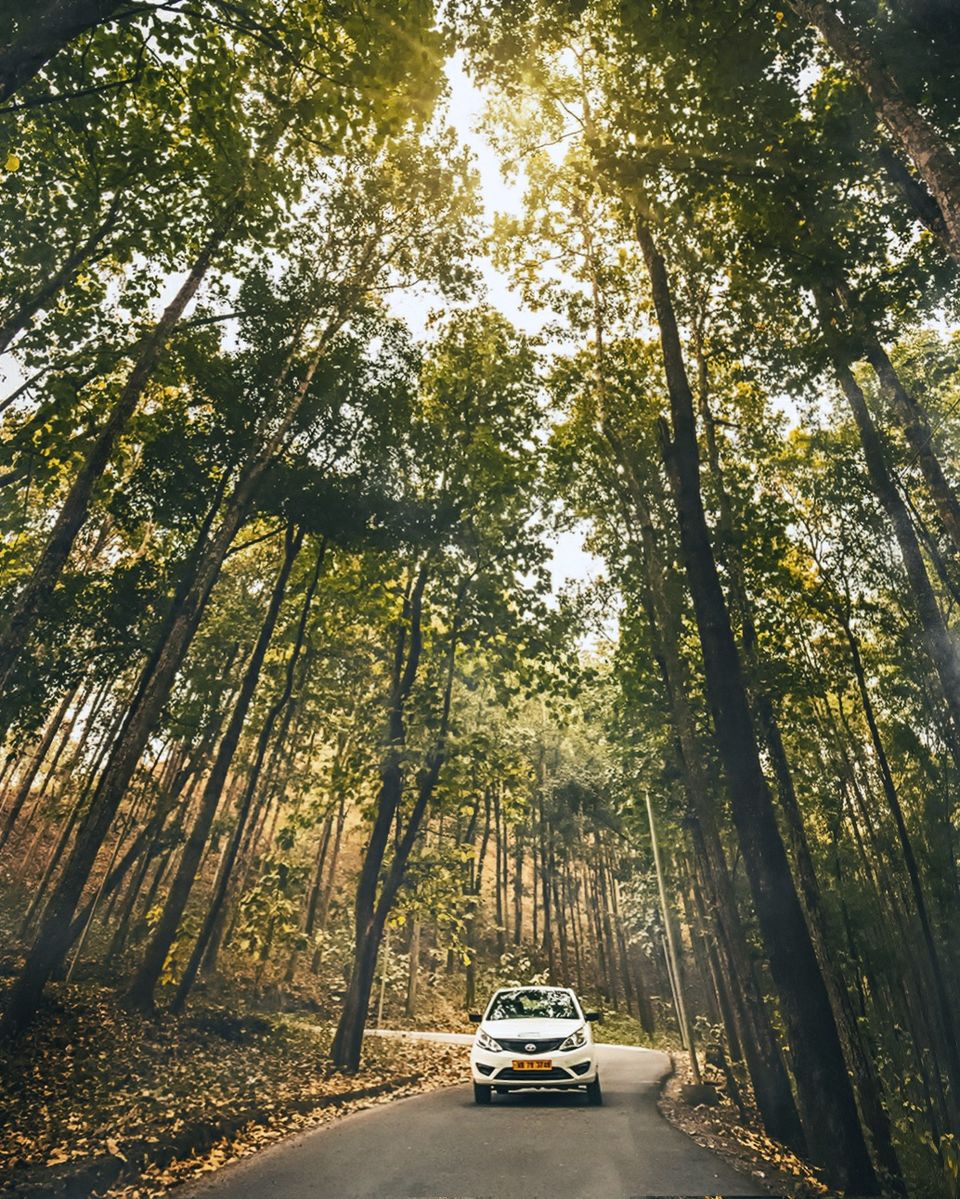 3. Cafe Hopping:
Kalimpong is a great place for cafe hopping. Some of my recommendations are - Art cafe for beautiful decor and fantastic view, Cafe Kalimpong for (go early, it closes by 6 pm) pastries, and Roxberry Pub for an evening filled with music (go upstairs).
4. Visit Tribeni Campsite by Teesta river:
On your visit to Munsong, you can also visit the Tribeni Campsite by Testa river. There are tent accommodations here, along with rafting experience. Teesta is one of the greenest rivers you will ever see. Even if you do not stay there, spending some time here can be a rejuvenating experience.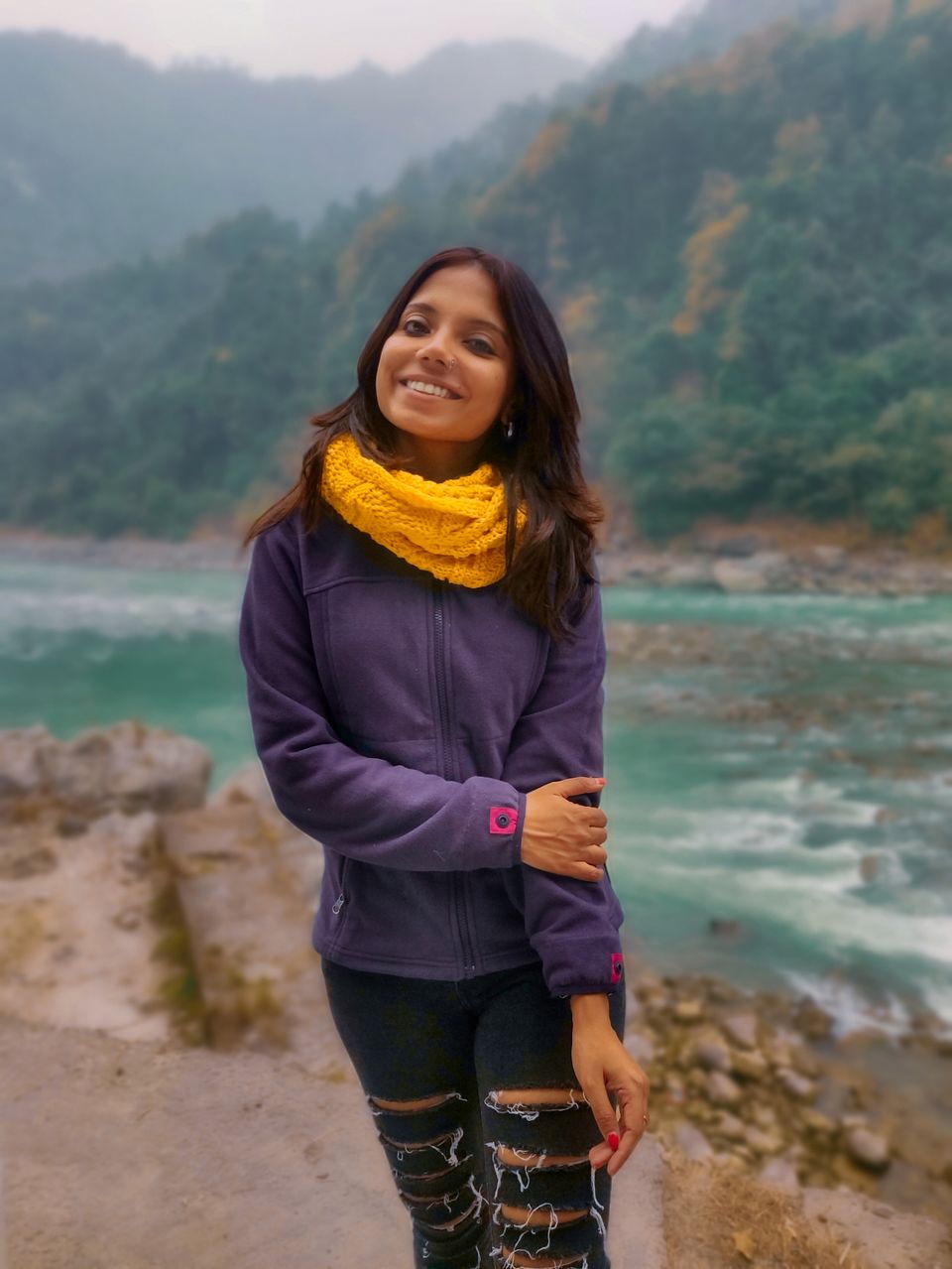 What is your favourite hill-station in India? Do you want to visit North Bengal, do let me know in the comment below.
For an upcoming vlog on Kalimpong, do check my channel on Youtube here. I am sharing a vlog series of North Bengal and Sikkim from my recent month-long trip there.
You can find my journey about offbeat travel across the world and in India, and a lot of travel tips like this on my Instagram here. I am active on my social media, do follow me there and let's travel together.