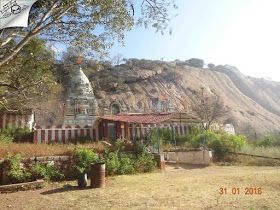 Revanna siddeshwara betta (a. k. a) SRS hills is around 70 km from bangalore. It is one of the shiva temples in karnataka and trekking point.
We started from bangalore and we went via bidadi. We stopped for breakfast at malgudi vattika. We had a nice breakfast.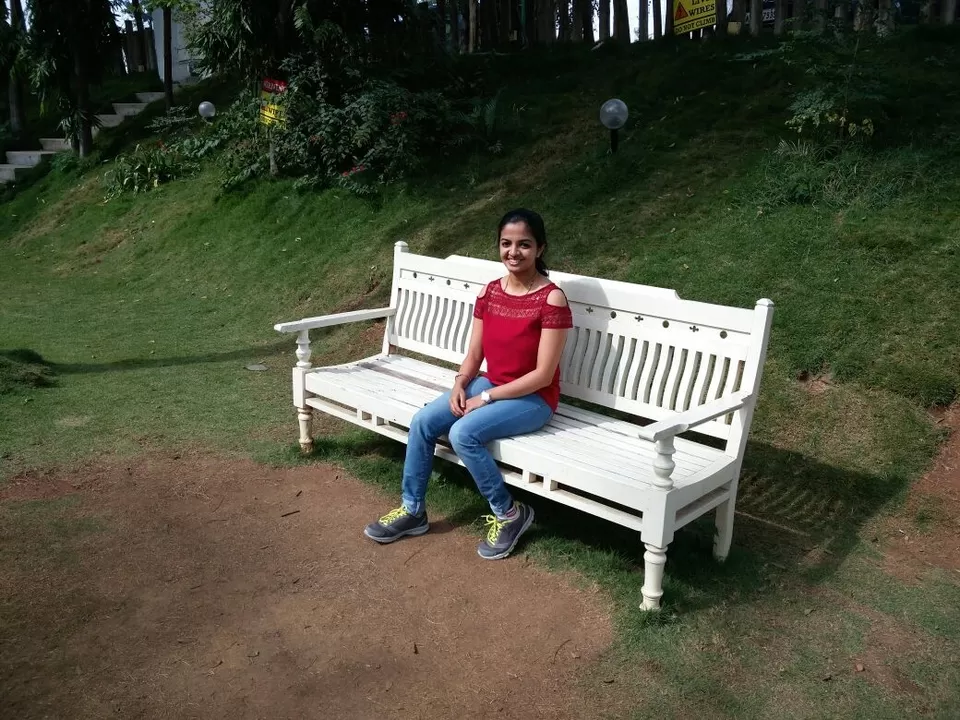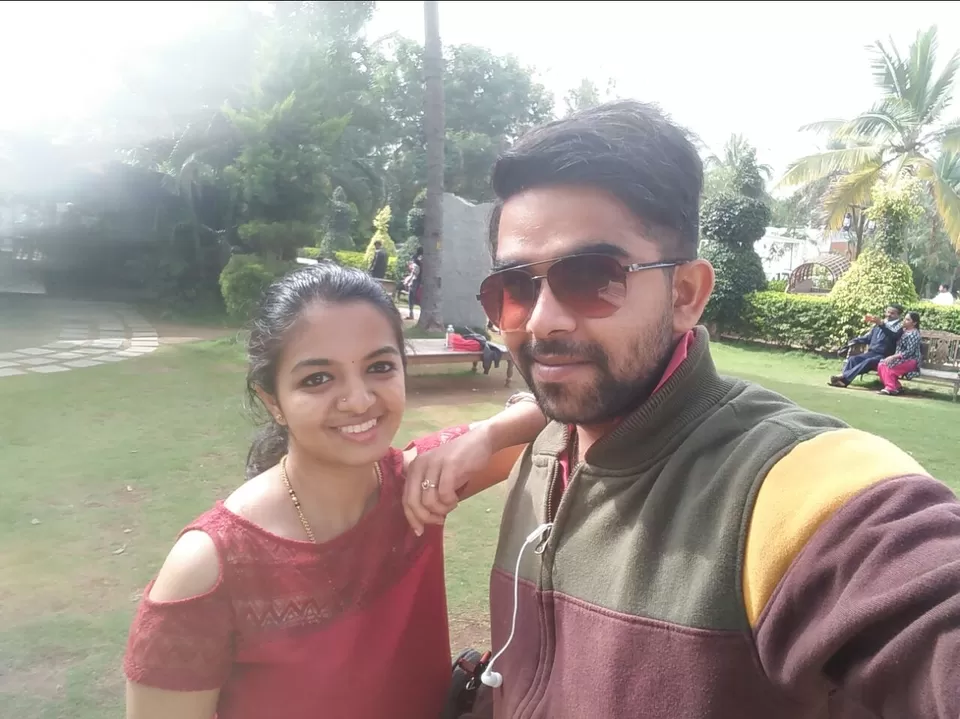 Revanna siddeshwara betta is a Hindu pilgrimage and is believed to be the ರೇ-incarnation of of jagadguru sri renukacharya the founder of 'veerasahiva siddantha' with a slogan "sarve janaha sukhino bhavanthu" is said to have performed penance at the sacred hill which is named after him.
We need to climb the hill to reach the temple which is on top of the hill. The trekking is not very difficult. They have also provided shelter to protect from the heat of the sun. The climbing of the hill in sunny days is little hard because the rock would be heated up.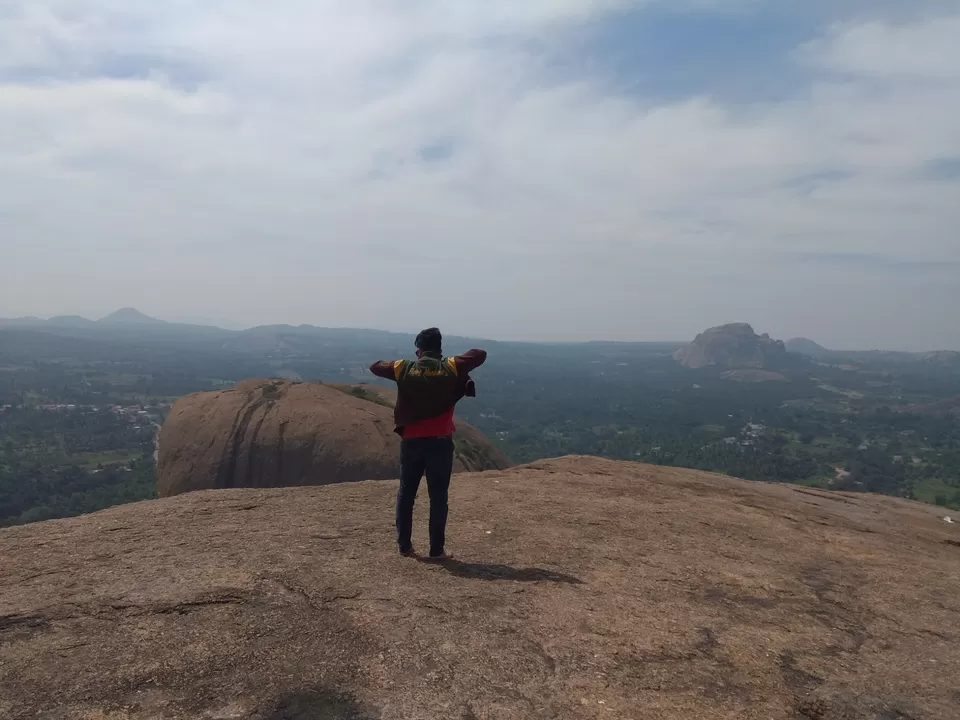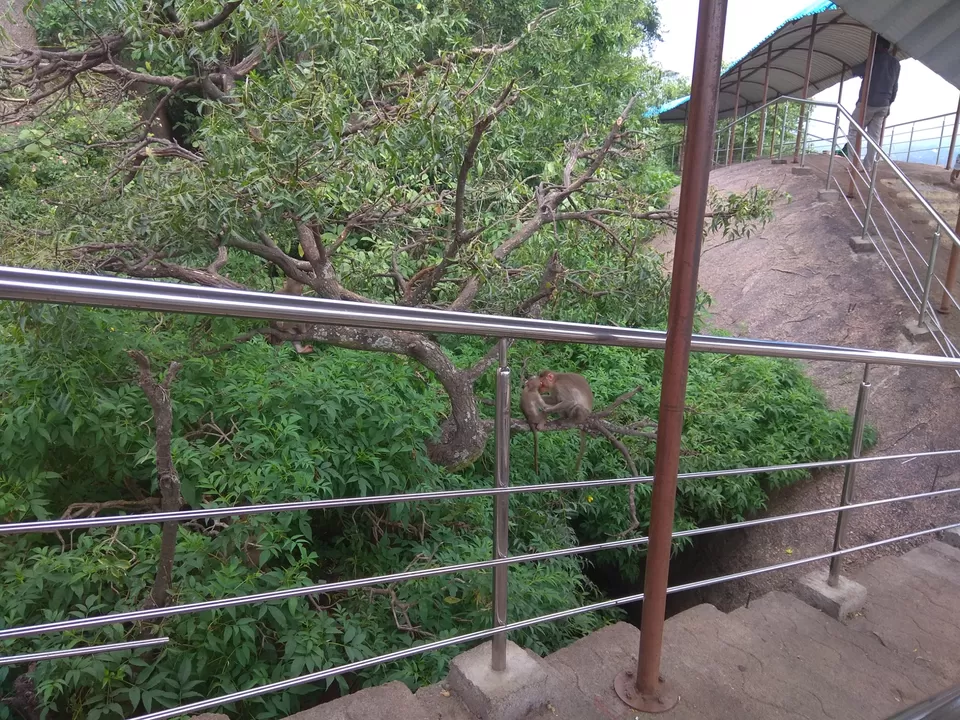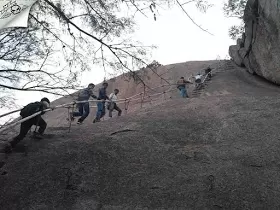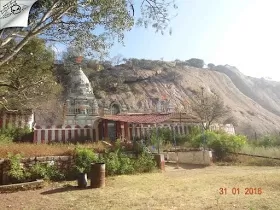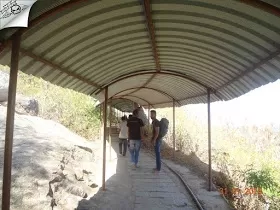 Significance of the temple :
Sri jagadguru travelled across the country and left many miracles in helping distressed, poor and backward people.
The sacred cave hill temple is located on a massive monolithic stone hill surrounded by hilly region in the midst of nature. It is located at ramanagara taluk. Devotees visit the temple on all days, with mondays, full moon days being considered as more auspicious for worship and prayers. The main seva is thw rudrabhisheka seva which ia sacred for lord shiva. The temple holds important festivals during mahashivaratri. Other important events held are renuka jayanti celebrated on phalguna sudha tryodashi.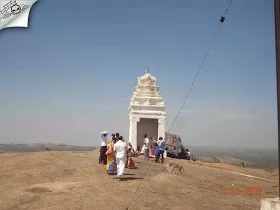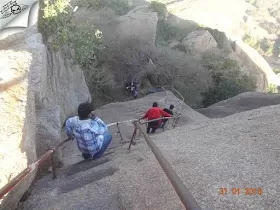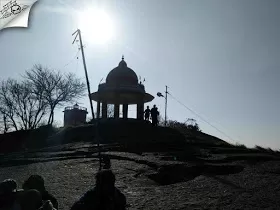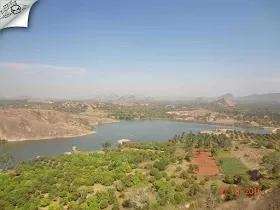 The view once u r climbing the temple is amazing and gives u pleasant experience. Getting down the hill is little difficult.
2. Chunchi falls.
Then we travelled to chunchi falls which is very near to this temple. The falls is somewhere near Kanakapura. The road journey to this falls is not great because its a village road and its very bad. Somehow we reached the place. After parking the vehicles we need to walk for few minutes to see the falls because it in the middle of the forest. The falls was very small. But the place was pleasant and we spent some time having our snacks. The don't allow u to play in water. But u can only see the waterfalls.