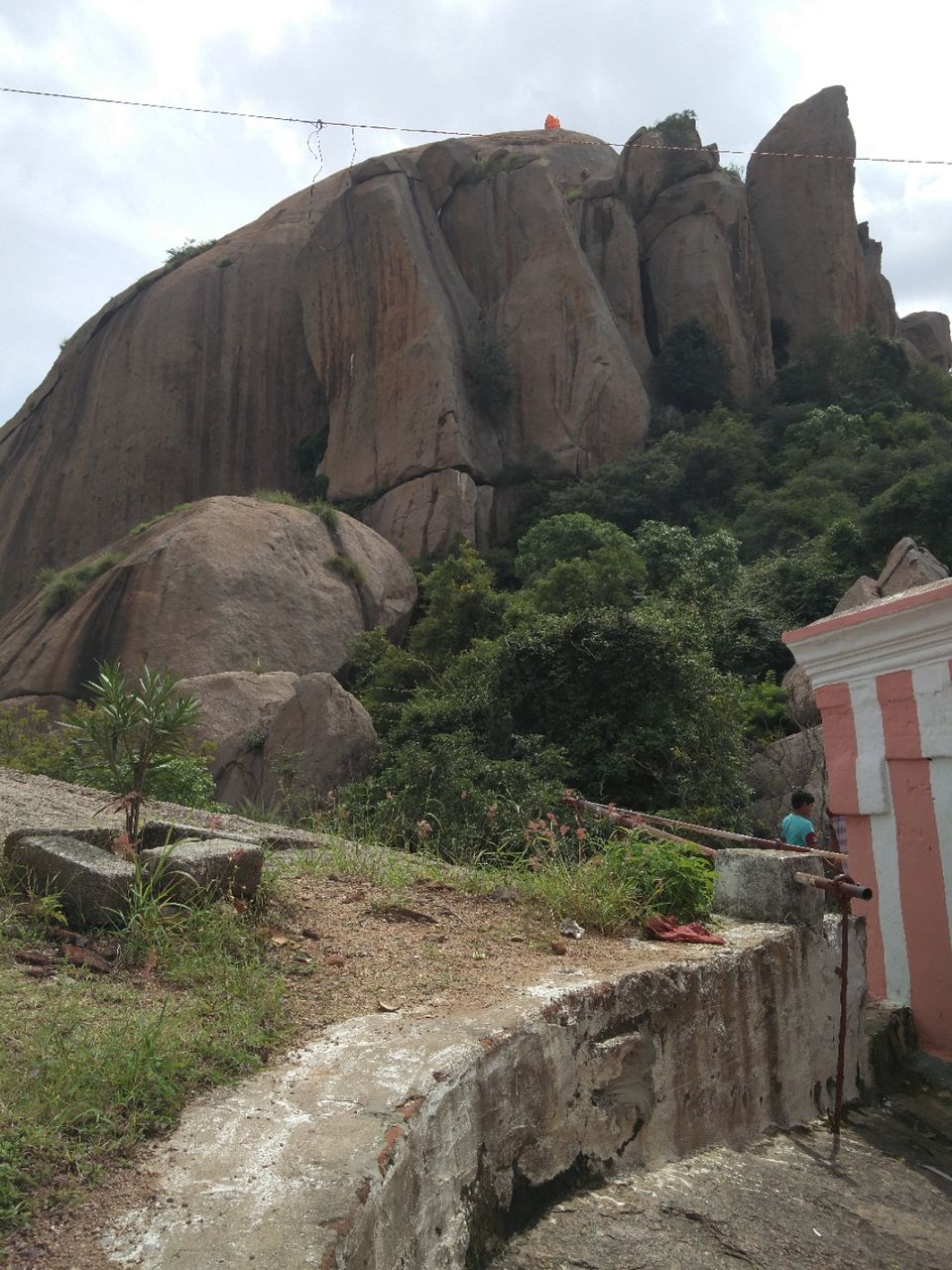 1.Ramadevara betta hills:
Ramadevara betta is in ramanagara District around 50 km from bangalore. It gets its name from the temple which is on top of the hill and its of sri rama temple. It is also known as ramadevara betta vulture sanctuary. As we could see some vultures. Its a huge hill and a place for trekking. And to be noted if u want to visit the temple you need to go only during the shravana months i. e in August and on Saturdays there will be special pooja in temple. The speciality of this temple is that it is opened only in the month of August. But trekkers go to this hill on all days to do trekking.
We travelled from bangalore and reached ramanagara. A huge arch represented by lord hanuman welcomes us. Need to go further and park your vehicle. Parking of vehicles is hard and we could not find any place. Need to climb few steps to reach the top of the hill. There many be around 350 steps and its not very difficult. You can climb it in 20 minutes. In between while you're climbing the hill you can also see lord hanuman temple, take the blessing and go forward.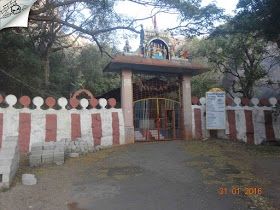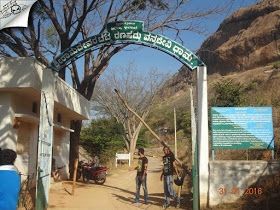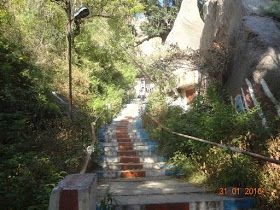 While you are climbing the temple, the view will be amazing. You can see entire ramanagara city from the top of the hills. Once you reach the top, you can see the temple and many temple functions will be going on in the temple. You can enter the temple and it wilo be really crowded, so you have to wait in the queue to see the Lord. The temple has idol of lord rama, sita and lakshmana inside the garbagudi. They will also be serving food to people whoever come to visit the temple. It is treated as prasadam and eaten by all the pilgrims.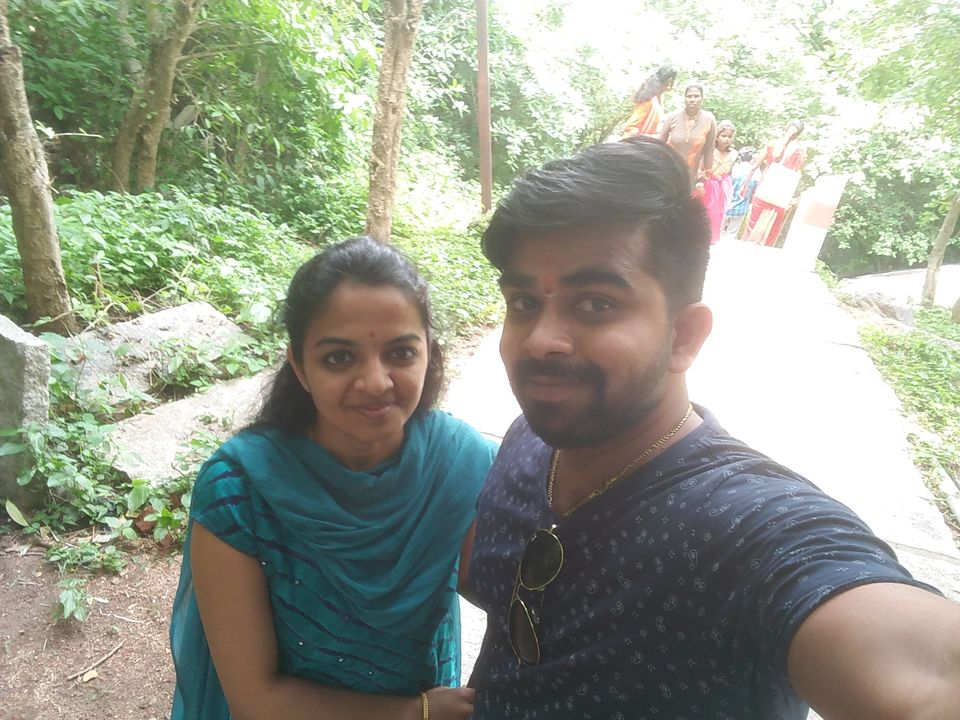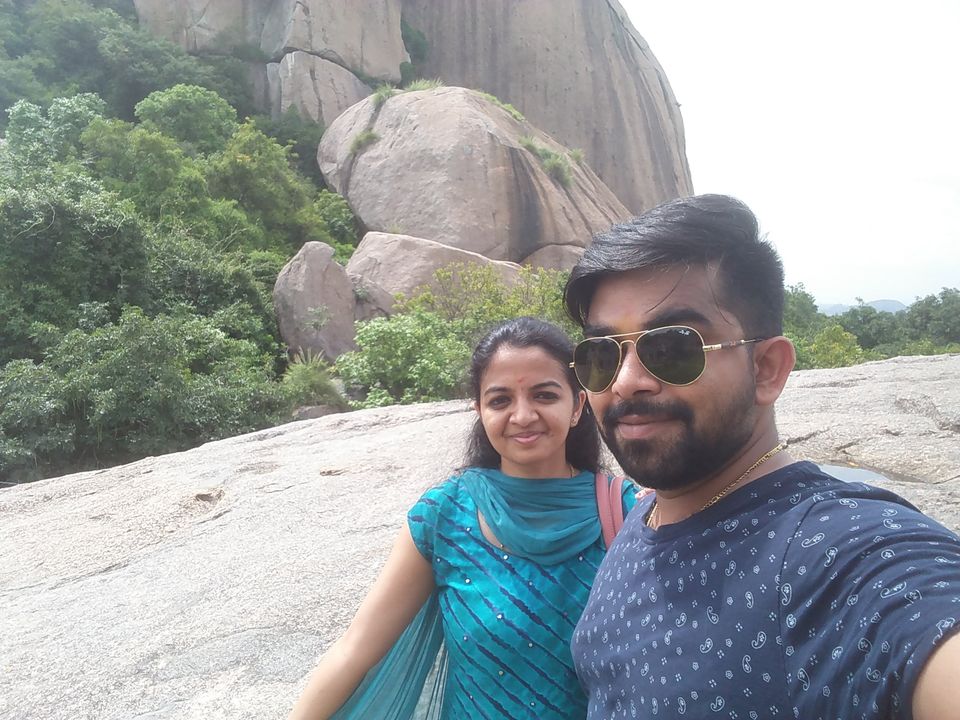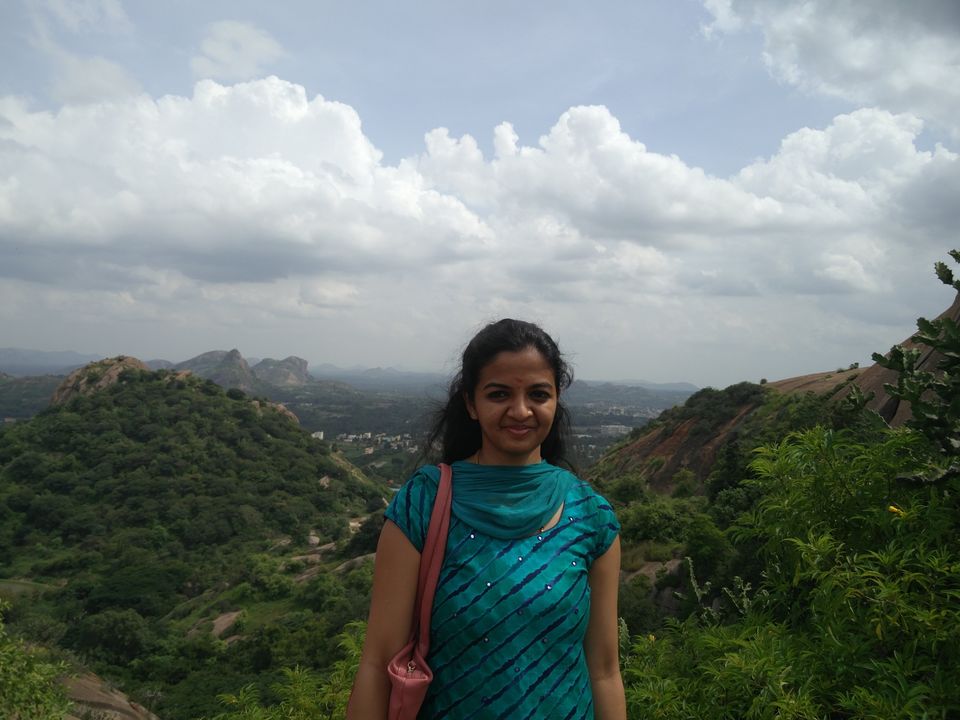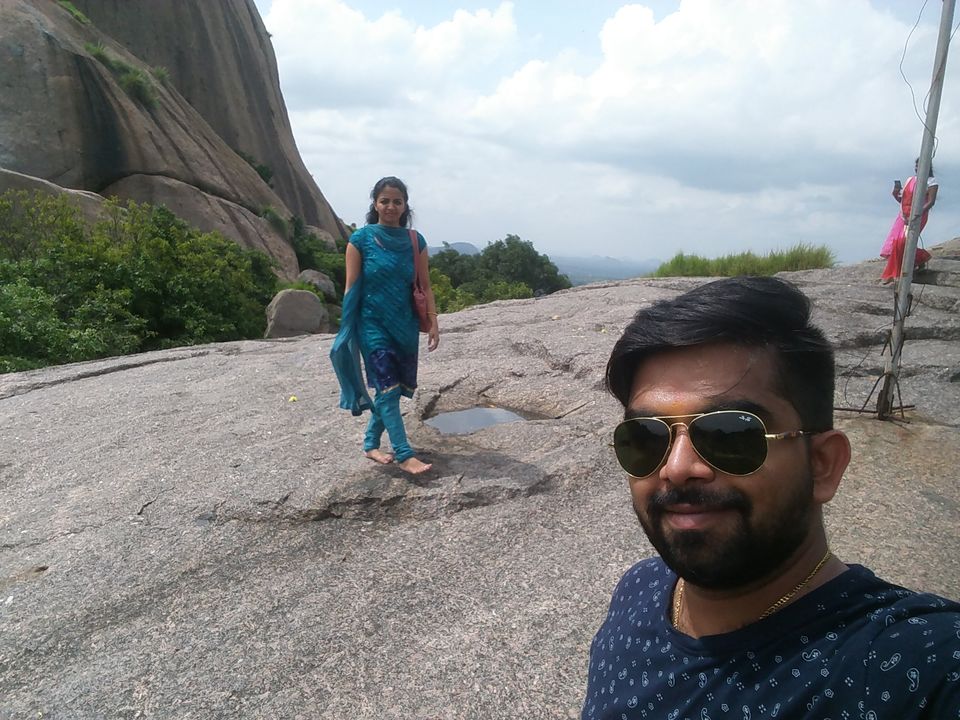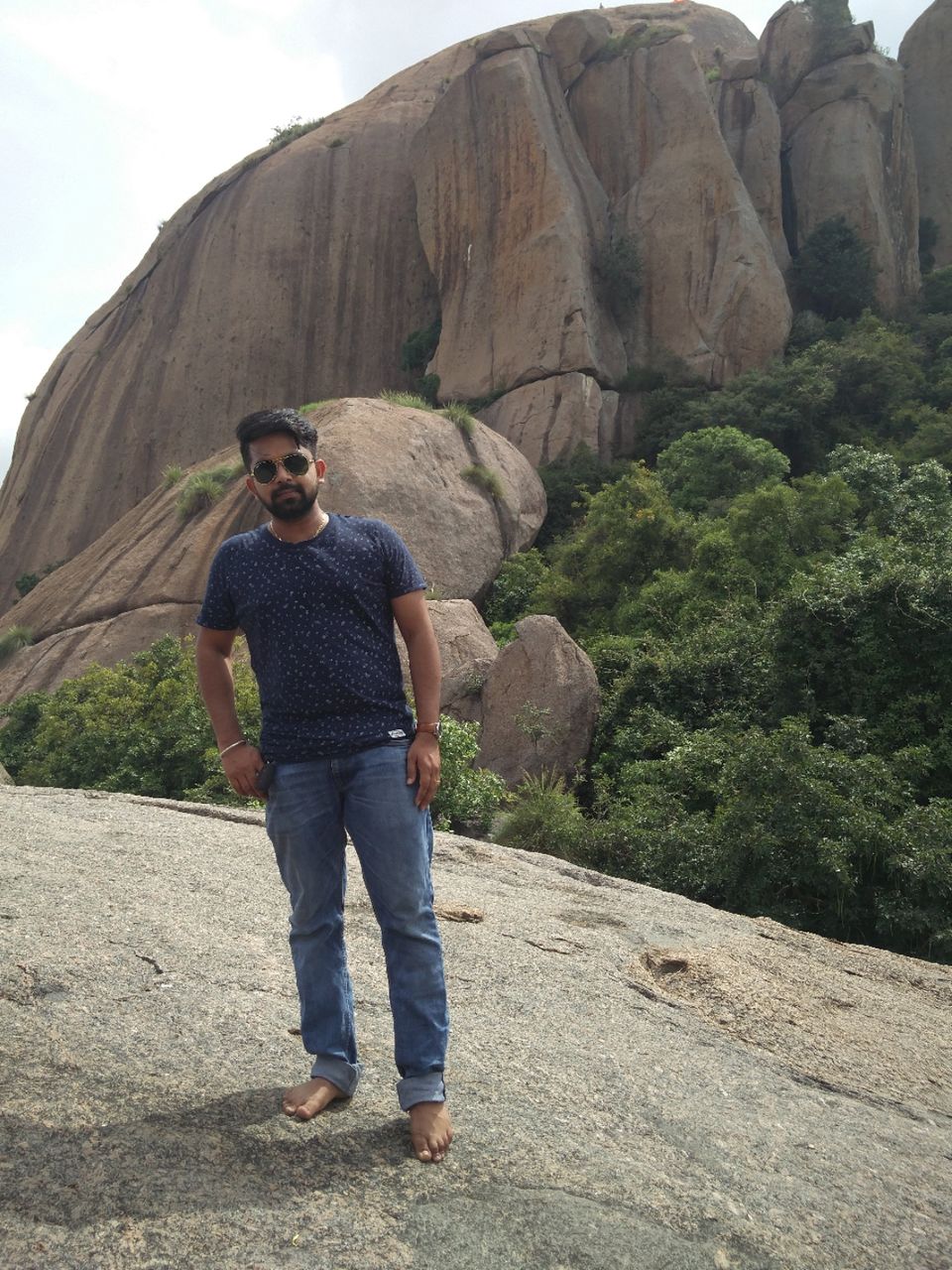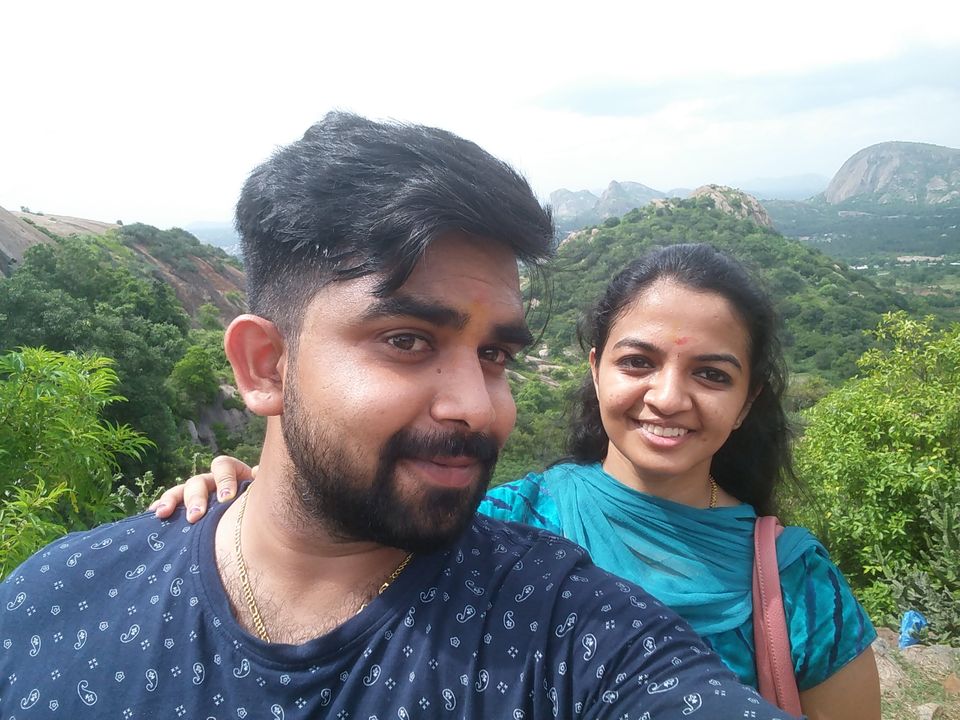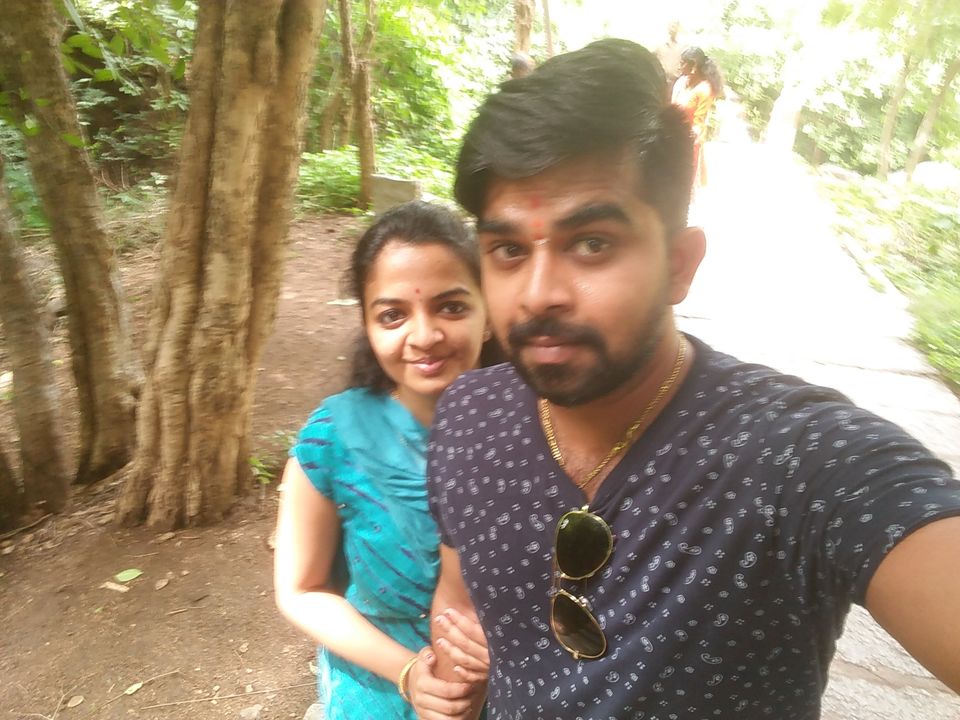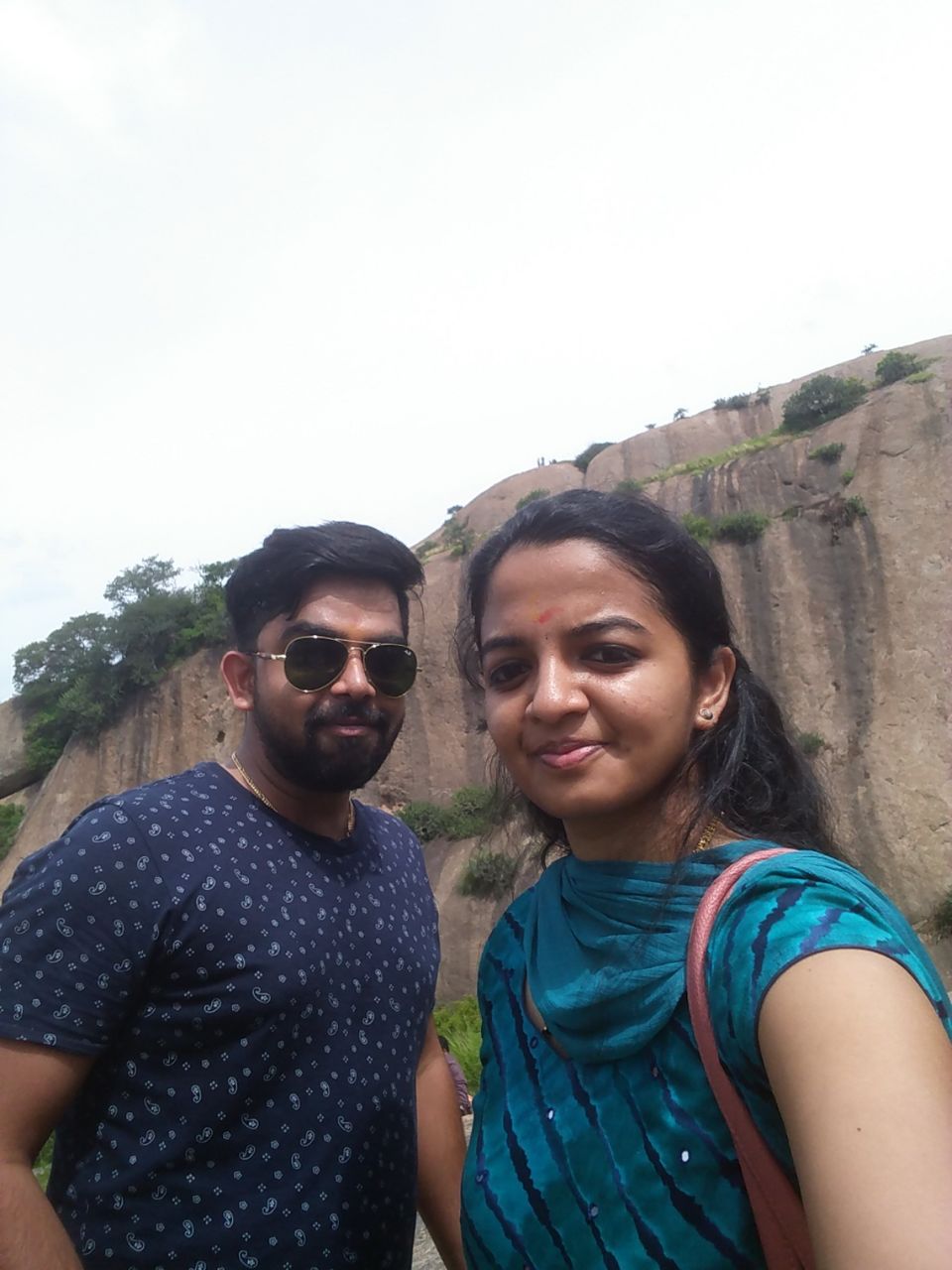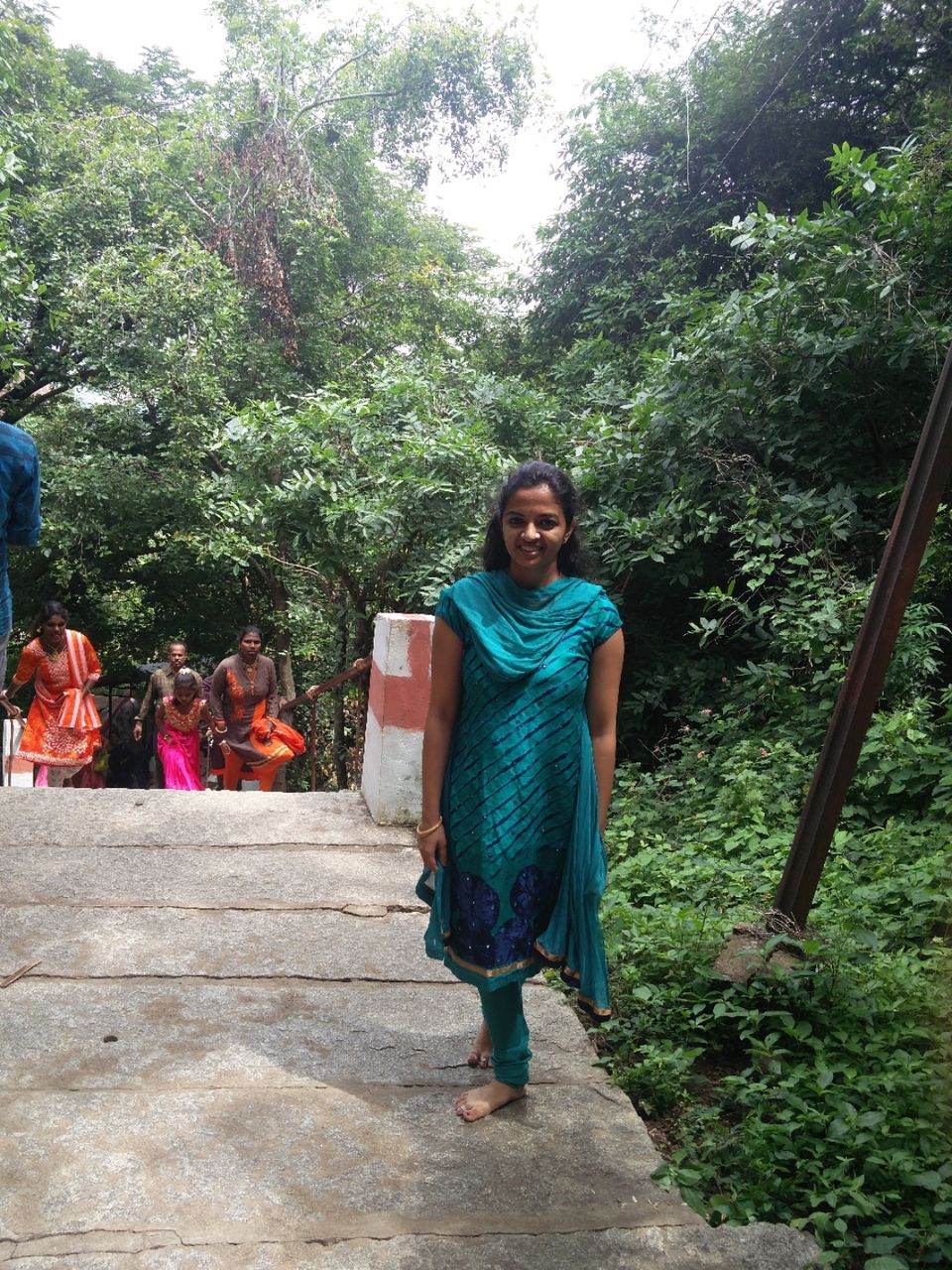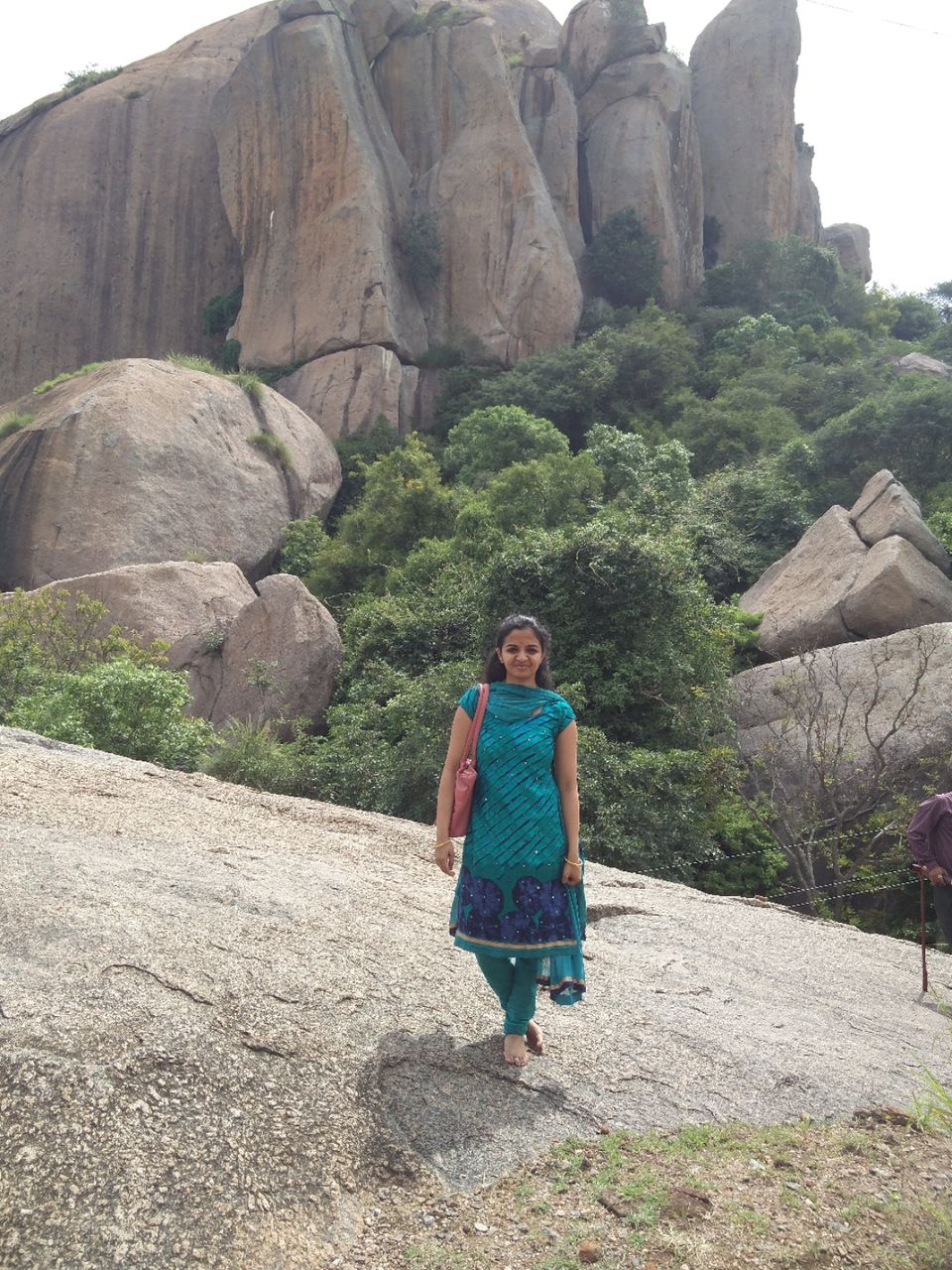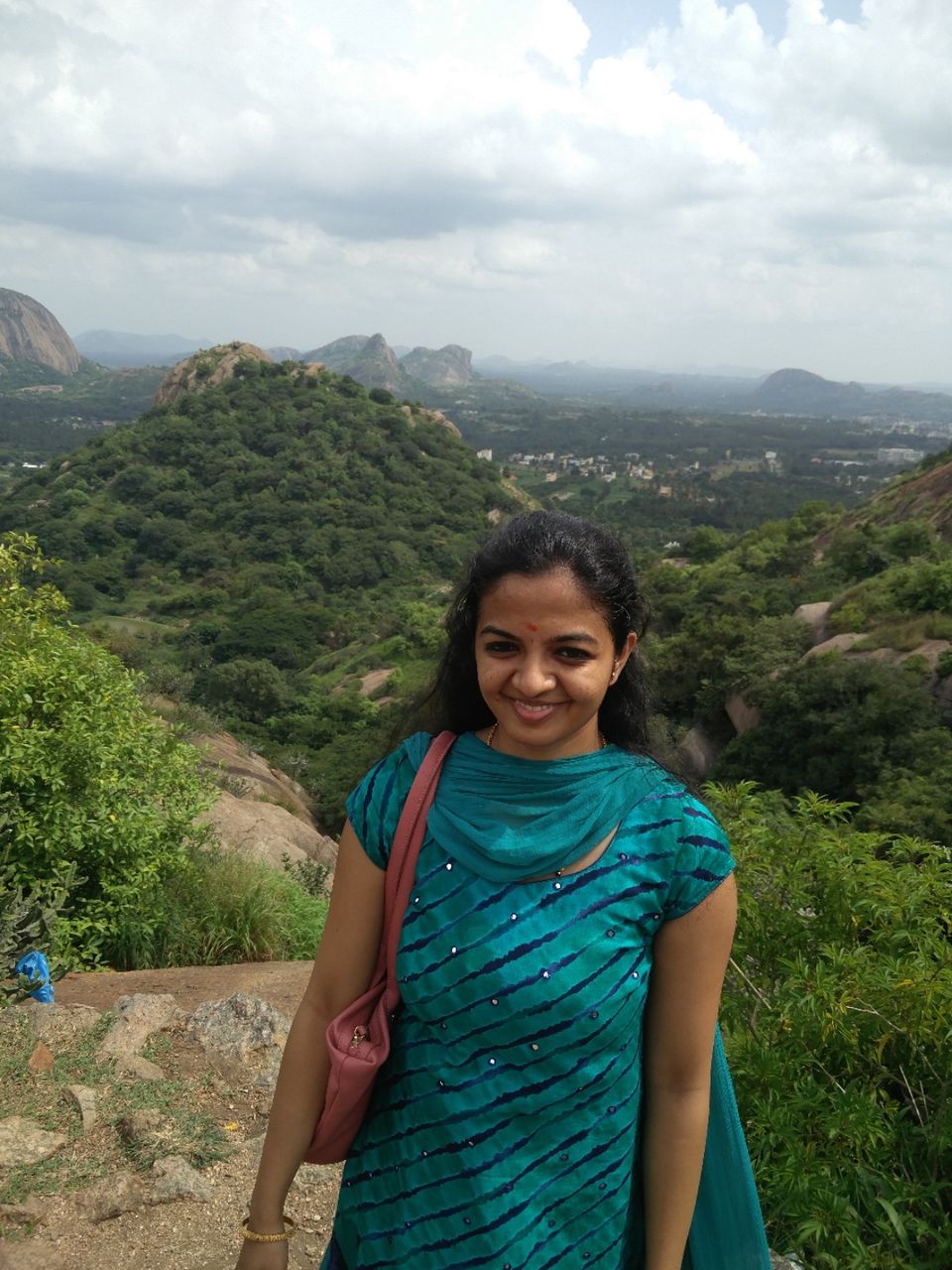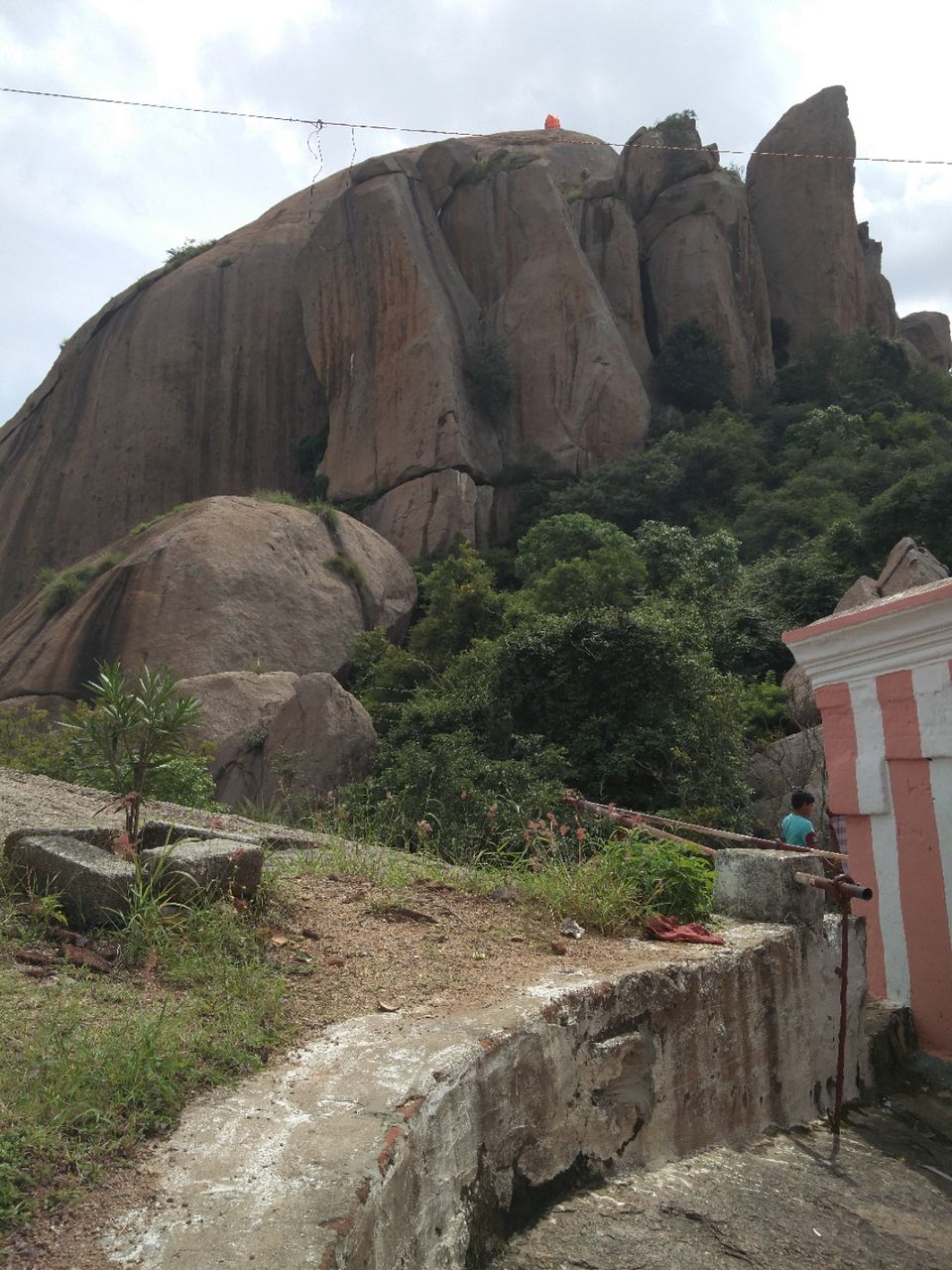 2. Janapada loka :
Janapada loka in English means 'folk art museum'. This place is also in ramanagara and it is a place which displays the folk culture in india. It is under aegis of the karnataka janapada parishad. The museum has a display of 5k folk artifacts. H. L. Nagegowda an indian civil servant and folklorist created this museum to exhibit varied folk and culture of karnataka. The entry gate to the museum gives an impressive greeting to the visitors. It has brass trumpet on the pillars of the gate hoisted with 'harige'. The front face of the gate's leaves have images of shiva and vishnu embossed on them. There is a flock of pet swans roaming around here.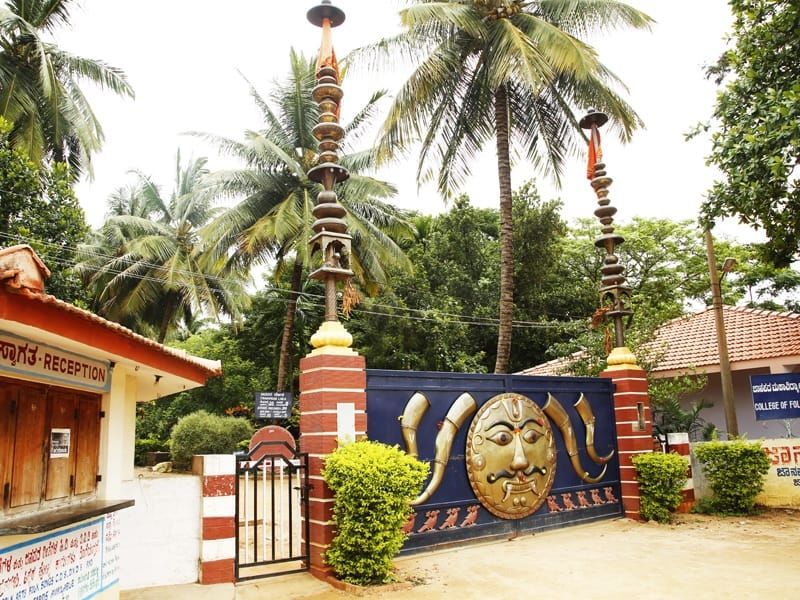 Janapada loka is established on a 15 acre campus, where "rural milieus from karnataka" have been recreated. It also houses a plethora of rural artifacts which bring out the theme of folk literature, folk music, folk dance sculpture and folk lifestyle. The janapada loka campus consists of a decorated gate a short road with display of mannequins of folk artists, symbols of traditional tribal worship, lokamatha mandira, lokamahal, chitrakuteera, janapada library, shilamala, puppet theatre, open air theatre and loka sarovara or lake. There are also different types of musical instruments, tools used in agriculture and farming. The shadow puppets on display are 500 years old.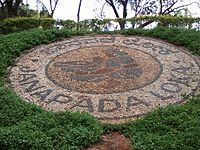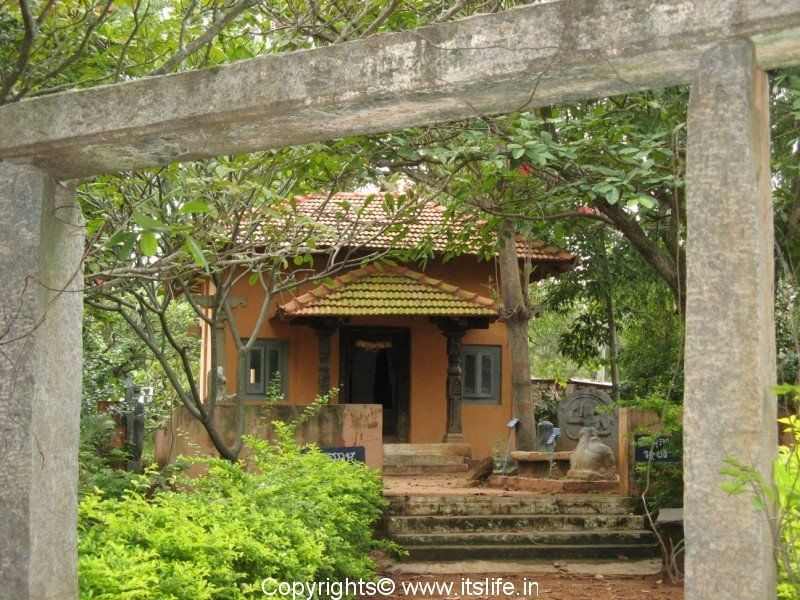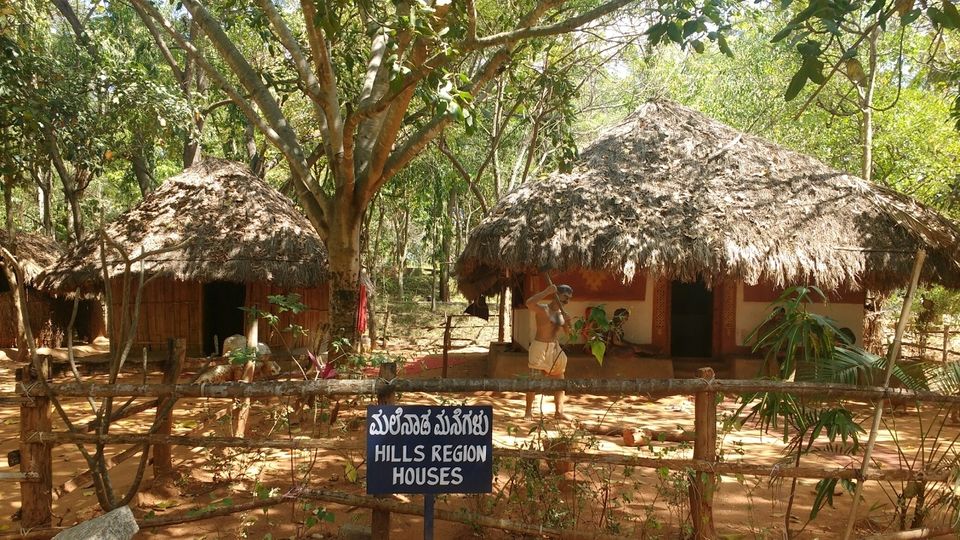 The paintings in this museum hall are made up of natural colours and these were part of marriage decorations in tribal houses, which is still a prevalent practice among many tribes, particularly pertain to the work culture of tribal women. Lokmahal exhibits large dolls of artists who perform the folk dances of yakshagana and also garudi.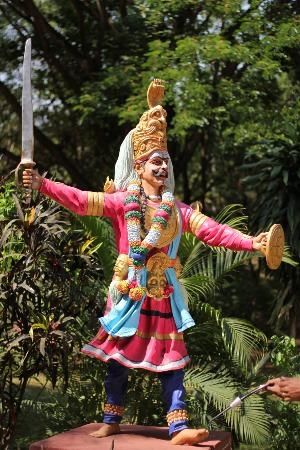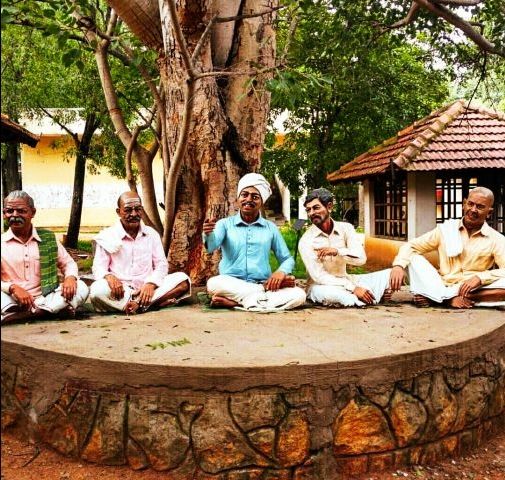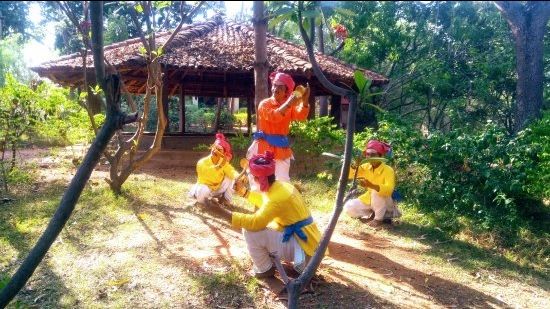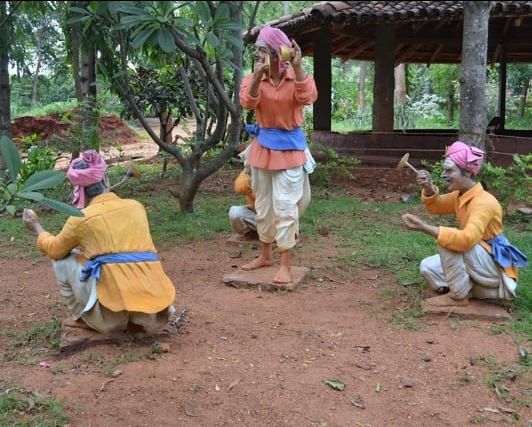 Janapada library has fairly large collections of books which is regarded with folk art. Shilamala is a sculpture yard where many ancient stone sculptures, said to belong and bought from different places in the state are displayed. Ayagaramala is a open yard where exhibita relate to pottery, cottage industries, machinery for sugarcane crushing and oil extraction, a bullock cart and a wooden chariot used in temple processions.