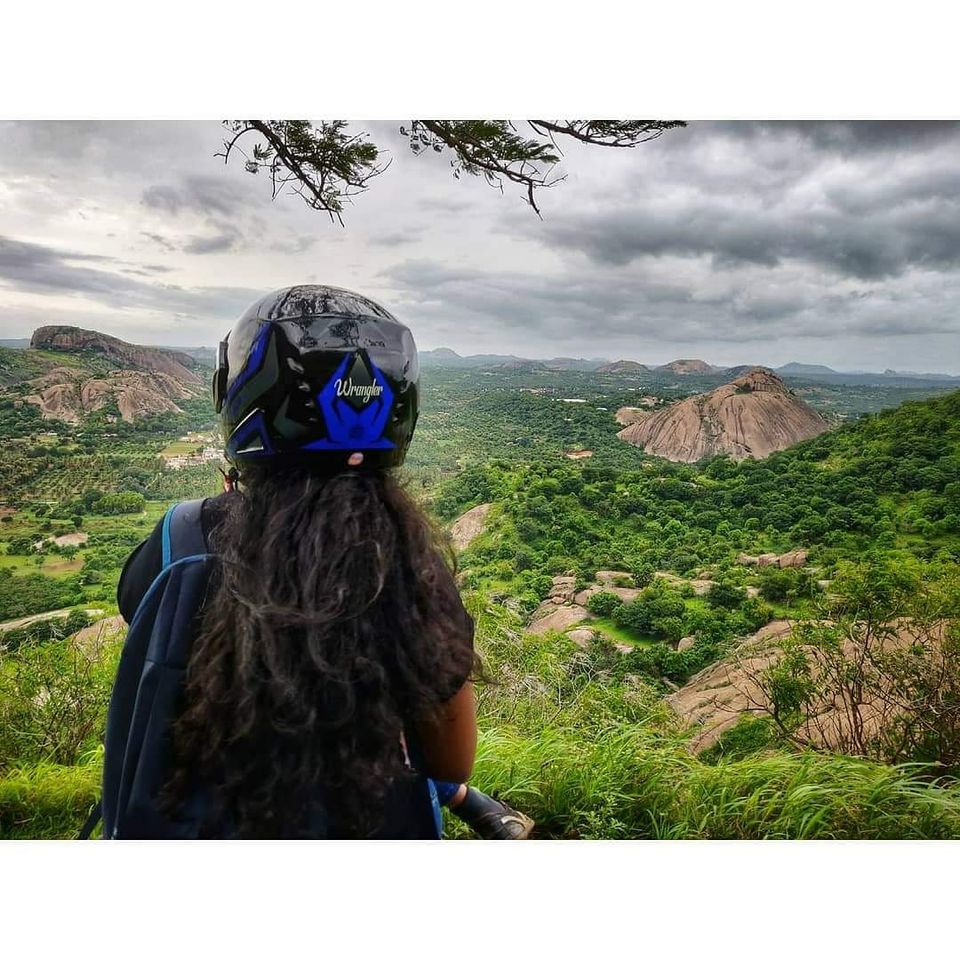 Every time you ask someone, what are the best places around Bengaluru to visit in a day? The most probable answer you get is "Nandi Hills"..!!
If you are looking for some other places around Bengaluru to explore, this series is for you..!
Here, I will be writing about 6 places around Bengaluru that can be done as a day trip..!
PLACE #1 : RAMADEVARA BETTA
Ramanagara (50 kms from Bengaluru) is an explorer's paradise, there are about 7 hills in 10kms radius., Sidilakallu Betta, Krishnagiri, Yatirajagiri, Shivaramagiri, Somagiri, Revana Siddeshwara & Jala Siddeshwara Betta, Ramadevara Betta. These places offer abundant oppurtunies for trekking and exploring the wilderness.!
Ramadevara Betta perched at 3066 ft, popularly known as "Sholay hills" (as the famous bollywood movie Sholay was shot here), this hill is also famous for its "First Vulture Sanctuary" in India and the teme on the hill.! You can also find a diverse species of bird varieties which makes it an ideal place for bird watching.!
HOW TO REACH HERE?
Ride or Drive : If you want to drive or ride from Bengaluru, start around 6.00 am in the morning, hit the highway, once you reach Bidadi, do not forget to take a good fill of Bidadi "Tatte Idlis" (very famous rice Idlis), your tummy would thank you later.! 😉 Once you reach Gousia College of Engineering, you will see a sign board saying "13kms to Ramadevara Betta". There is an arch to the right side, which will lead you to the hill..!
Bus : If you are a bit more adventurous and want to try travelling by bus, from wherever you are, take a bus to Majestic or Sattelite Bus stand, start early morning. You will find a good number of buses going to Ramanagara from there, try to take the first bus. Once you reach Ramanagara, take auto to the foot of Ramadevara Betta.!
THINGS TO DO :
One has to climb up around 400 steps and pass through 3 doorways to reach the Summit.! There is a pond adjacent to the Rama temple where you can find a view point constructed which offers a good view. And please don't get into the pond, it's very very deep.!
Most tourists return from this point thinking this is the last end., But "Picture abhi baaki hai"..!! To the left of the temple, you will find a way to the summit..!
The trial is short and the path is clear. Once you start climbing you will reach a big vertical hill in sometime, which seems impossible to climb at the first sight., but because of the steps carved in the side of the hill and the supporting railings, you can climb it. it's a little bit difficult, not impossible.!!
Once you reach the summit, you enjoy a spectacular 360° view and an amazing sight of the lake.! The panoramic view of the hills around is a treat to the eyes.! One can sit here and observe the vultures, there a lot of them., as this is part of a reserved forest area and hosts a vulture sanctuary.!
You can easily spend time here till evening and return.! Or you can combine this with any of the 6 other hills which I had mentioned earlier..! Or you can also climb down and drive further to Janapada Loka and Kanva Resorvoir.!
Happy tripping..! 🚗
Follow me on Instagram for more travel stories of mine. (Breathe_Dream_Travel_Repeat)
My Instagram handle : https://instagram.com/breathe_dream_travel_repeat?igshid=1uoefg1h2cquc