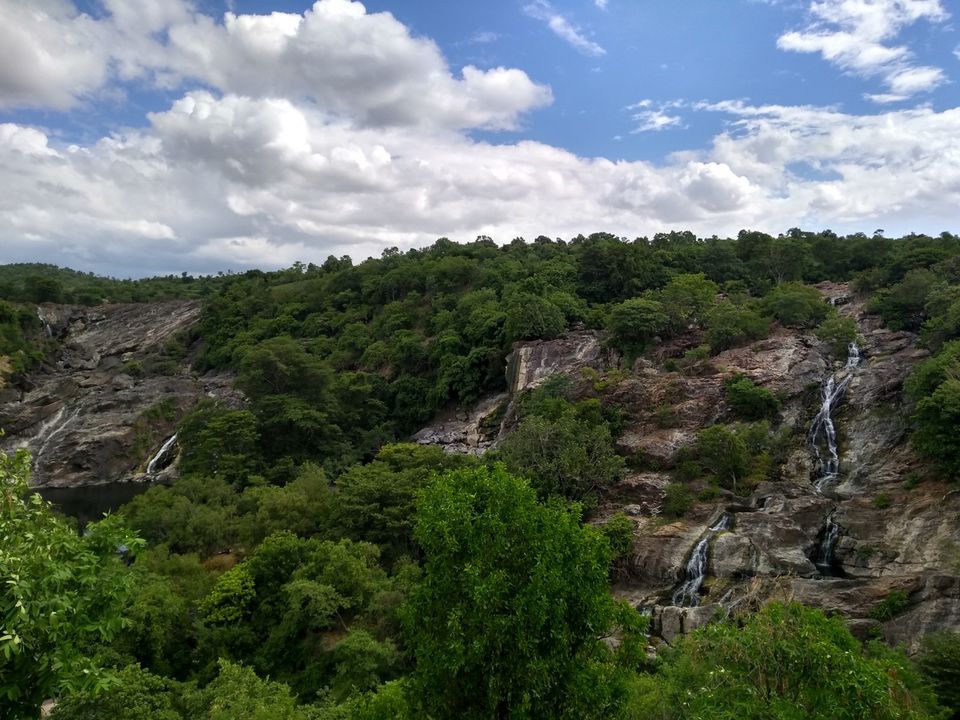 Plan phase of the Trip:
We set off to Shivanasamudra from Bangalore in KTM. I have chosen this place just to enjoy the monsoon weather and also wanted to experience the bike trip. No precautionary wearables just a jean and shirt for him and a cool dress for me. Had taken jackets just in case if it rains and also from heavy winds.
Beginning of the trip
Planned for 5.30 am but started around 9.30 :-P. We are lazy bums. Started the bike after having black coffee at home.
Petrol check done - filled petrol for 600 bucks
Packed 2 bottles of drinking water at home. Worst idea as it added up weight for me to hurt my back more for a pillion rider.Pack very light. Also KTM as a pillion rider, worst choice for the first bike trip.
Took NICE Road (Paid a toll fare of Rs.25/-) to reach Kanakapura Road in 1.30 hrs from outer ring road.
What to eat for:
Through out Kanakapura Road you can see few fancy restaurants. We had thatte idli and coffee at a famous food joint called Sri Renuka Bidadi bisi thatte idli hotel, not sure about exact name but it comes Enroute . We went in without knowing this famous shop and found out that its pretty famous joint. Very quick service and a normal price.