Just a couple of days before the date of my visit, my neighbor, a budding business graduate wanted to visit Coorg with us and I asked her to check all available options. However, later when she and her mother came to chat, she did not seem interested in Coorg anymore.
All of sudden the plan changed to Arunachala – She wanted to do Giri Pradakshina.
I was hearing that word for the first time. I mocked her that she remembers visiting pilgrims, only when she has trouble in her educational scope. Little did I know, the mockery was not for her, but for my own ignorance
So there were six of us from four families, who were almost ready to go to Arunachala. It was time to consider the minutes of the trip now.
How To Go
I called our regular driver who quoted INR 9000 including driver barter and service tax. Toll fee was not included. Six people in a five seat car obviously was a big no. I did not bother to check for a bigger car as I knew no one was keen to spend that kind of money
Auto fare was INR 200 per person for Giri Pradakshina. If we opted for bus then with food, accommodation cost per person (not including personal shopping mementos and books), per person cost could easily come to INR 3000, based on what I could gather from other travelers in different blogs.
Why to go?
Then I begin my personal research on the proposed location- Thiruvannamalai
Arunachala Hill
Arunachaleshwar Temple
Maharishi Ramanna Ashram
Sri Seshadri Swamigal Ashram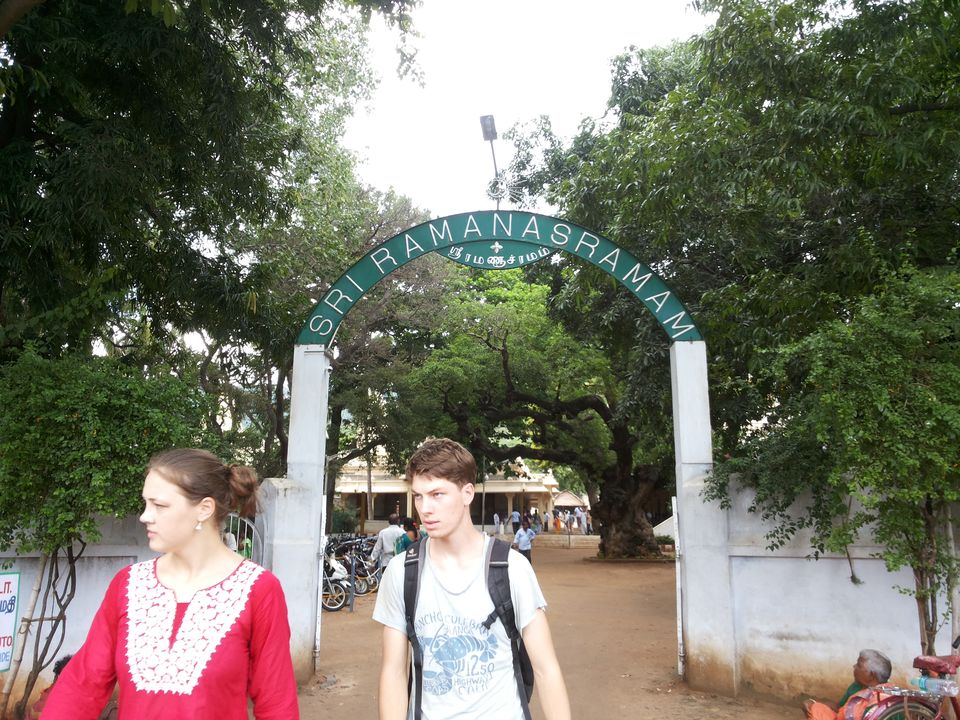 As I researched and as I read more about these saints, saw the images on Google and read the reviews on trip advisor, I found this question growing in me – Why did I have to hear about Giri Pradakshina from a 18 year old indecisive kid who wanted Coorg one day and wanted this, the next day?
I suddenly wanted to visit this place just for the Giri Pradakshina.
One of the senior lady travelers dropped because we planned to do the trip by bus. Her daughter was not willing to allow her mom and promised to take her by car soon.
The other one dropped as her son has cricket practice on Sunday. I was willing to do the trip on week day just to accommodate her. Her husband cannot manage work from home these days and so will not be available to take care of her son, when she is travelling. (I work for my clients from anywhere, any time, so for me week days or weekends do not matter)
Finally the young lady whose brilliant idea this was, along with her mother had to back out because her father whose permission had to be sought for this trip forewarned them to cancel the trip because it was raining in Chennai.
Are we going? We sure are – My mother is my best travel partner, particularly early morning, bus rides to pilgrims.
For me this was not a destination visit any more.
I can get very unreasonable once in a while – It was a mental monologue with the one I was planning to visit – Make this happen!!
5th November 2017
We left home at 6:00 AM. We had to board a bus from Anekal to Hosur. Anekal, however was a good 5 kms away from my residence. I have been staying in this house since 2012 and never have I found an auto that early in the morning in these five years. That day we did. Autos do not ply in that route usually.
Bus fare is INR 15 for each. That auto took just INR 10 to cover the same distance.
The mental monologue was working.
Bus was about to start when we reached Anekal. We quickly got ourselves two comfortable seats and enjoyed the morning breeze. (Fare INR 18/- per person)
The ride from Hosur to Thiruvannamalai in SETU bus was way above my expectation. It was not crowded at all, and the roads were awesome. We reached Thiruvannamalai in 4 hours, though all the way I kept asking the conductor and fellow passengers, a dozen times to let me know when we cross Thiruvannamalai. (Fare INR 90/- per person)
Accommodation
I did my homework on accommodation however I had decided to take a call only after the purpose of visit – the Giri Pradakshina was successfully done, if we want to stay or return the same day.
We had no idea how hectic it will be, if my mother who is in late sixties with Spondylitis can manage to return the same day.
We kept that part open.
I remember trying to talk to someone in Sri Seshadri Swamigal Ashram - I asked if there was anyone with whom I could speak to in English to clarify my queries. The man said "One minute" and then after a few minutes of wait, the call got disconnected. I tried calling again and requested to speak in English. He said, "No English". My problem is I can understand Tamil however cannot speak. I could see he was trying to be helpful. I spoke to him in broken English. He understood and clearly confirmed to come and speak about the accommodation. I did not understand what to make of it, somehow I was relieved at his tone
I quickly used Google Translator to prepare for some Tamil phrases to talk to the auto driver regarding places to visit and Giri Pradakshina, or to request for accommodation.
In Thiruvannamalai Bus stand, after we got down from the bus, I approached the first auto I saw there, trying to recall the Tamil words I learnt last night. It had all got jumbled and I was reluctant to take out my diary to read out from there.
Here is what I said the driver – Hello, Hindi, English, Kannada?
And guess what, he responded back in Kannada. "Heli Madam" (Means "Tell Me Madam")
God, it was not a monologue any more. It was a dialogue. The man up there was guiding us with his tribe of auto drivers – One in the morning and other one now.
All I told him before we sat in his auto - "Whatever Punya (Good) we do today, you know half is yours – What you show me today is what I will know is there"
He was very helpful and a person with very high integrity. He charged INR 350 for both of us.
Highlights
I tried to see the Hill from every lingam that I visited.
We made it to Sri Ramanna Ashram and I told myself – I will be back for a 3 day stay just in that place alone.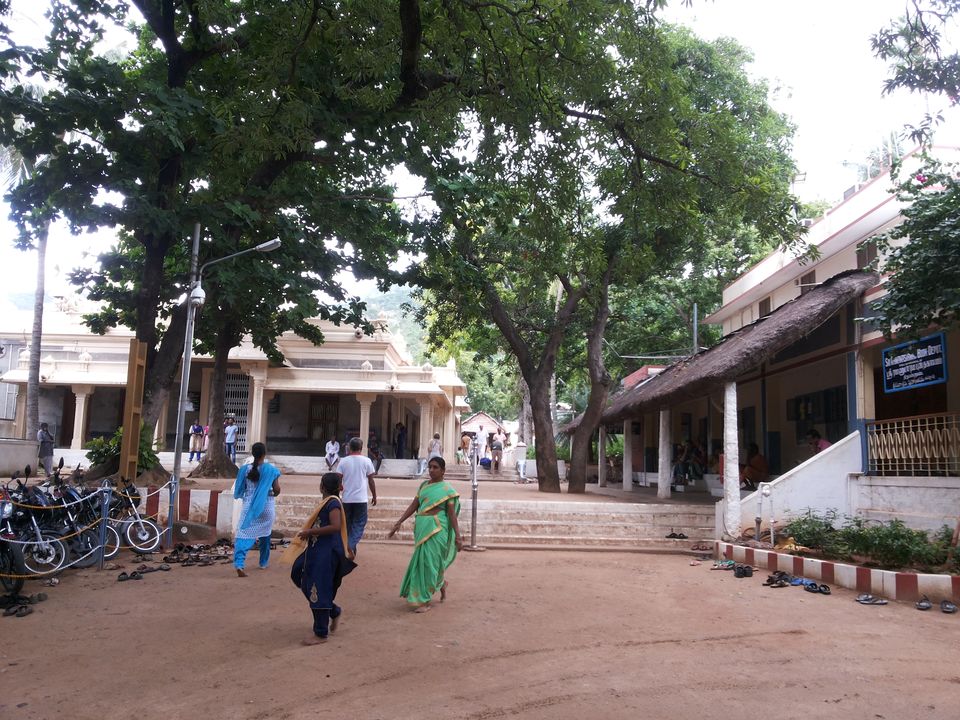 When we reach Sri Seshadri Swamigal Ashram, we were asked to wait as food was being served to God. We had Prasad and took one scoop for the auto driver. I picked a book on his life for the girl who came up with the idea of this trip.
We had to stay till 4 PM for Arunachaleshwar temple to open. As we had covered the rest, we decided to leave for Bangalore post lunch and be back again just to explore the temple next time.
Actually both of us liked the whole trip because of the ease, comfort and sense of rejuvenation. We both knew we will be back, not just once – many more times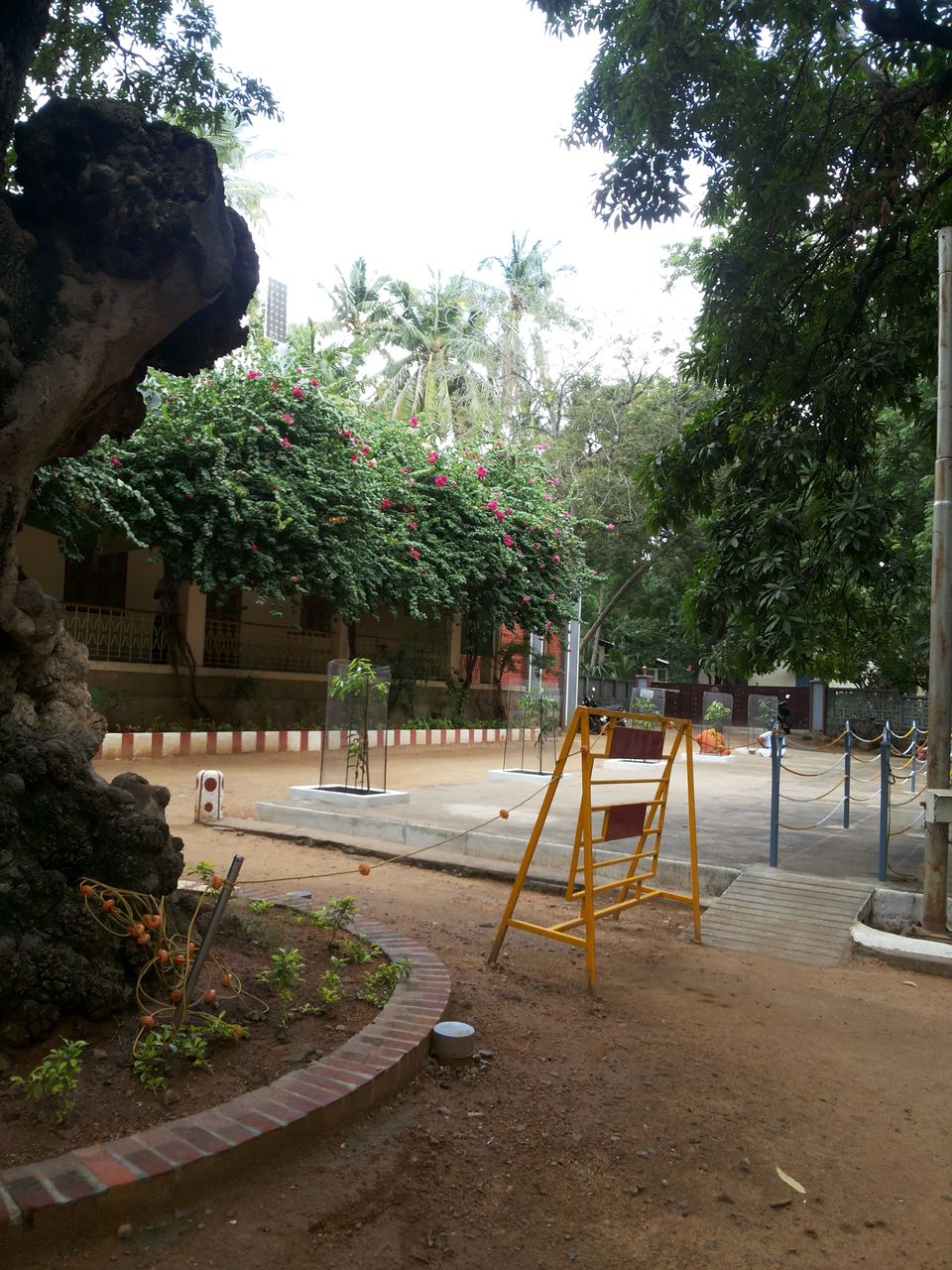 When we were in Thiruvannamalai, a family friend called us multiple times, whom we were supposed to visit that day. As we were in the bus and I knew I will not be audible, I chose to reach home and call her.
I did.
She gave me a mouthful asking why we did not visit her as planned and why I was not picking her calls. The whole family was waiting for us to have lunch till 3 PM.
I told her that her eldest sister had told me that they all were visiting Coorg on 5th November. "We had no travel plans. They had plans. They went. We were waiting for you" She reasoned.
I realized I had misunderstood the whole conversation - I assumed that both sisters were going to Coorg. I had no reason to assume that though.
Was I destined to visit Arunachala then?
Lifetime takeaways
Even by thinking of Thiruvannamalai one can attain liberation.
Think Arunagiri. Annamalai Hill. Arunachalam. Arunai. Many names. One Hill.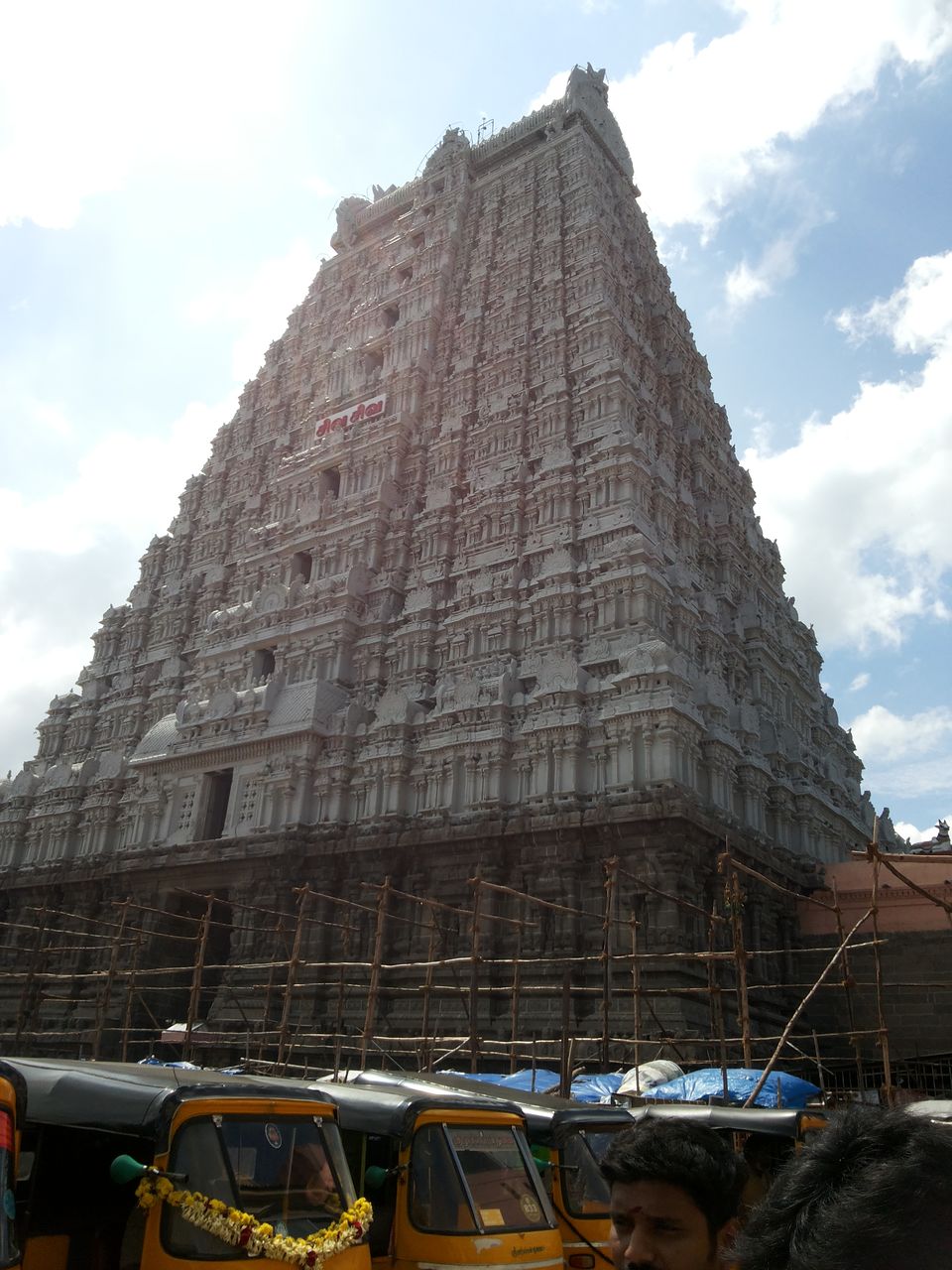 Too many coincidences..
1] Misunderstanding a normal conversation - I would have been in a different place on that day, if I had made the right sense of that chat with my family friend a week prior to the trip
2] An auto from no where, that early in the morning who charges you less than bus fare
3] A Kannada speaking auto driver in a Tamil speaking state to make our lives easy there
4] We reached Sri Seshadri Swamigal's Ashram exactly when food was being offered to God and at least 4/5 people, asked us to wait for a few minutes to take Prasad. Such experiences humble you, when strangers who knows that we do not belong there ensure that you do not miss what matters most to many of us - God's Prasad.
The whole experience felt like, someone up there was indeed listening and making ways.
Originally published here