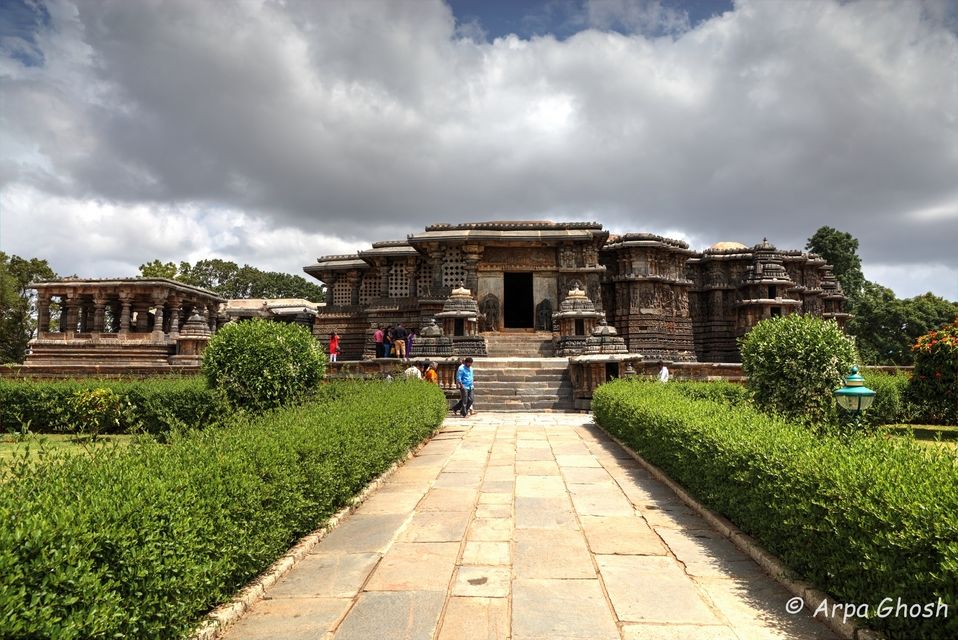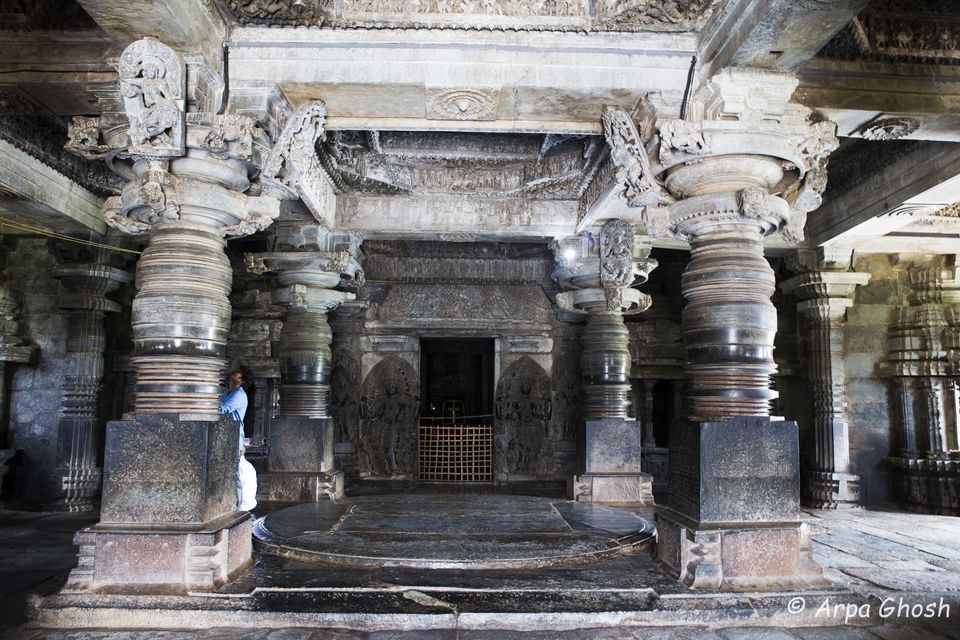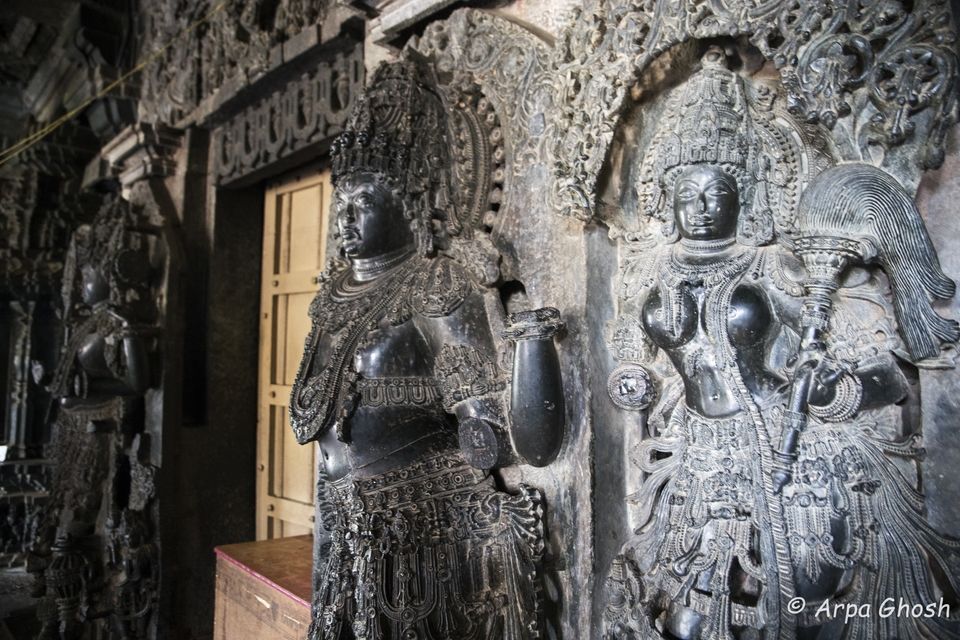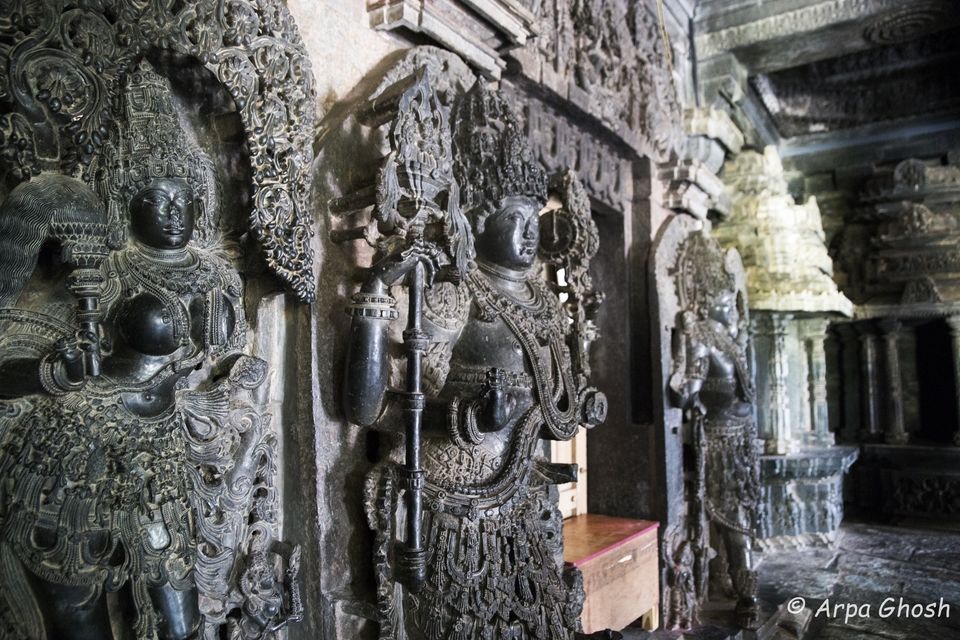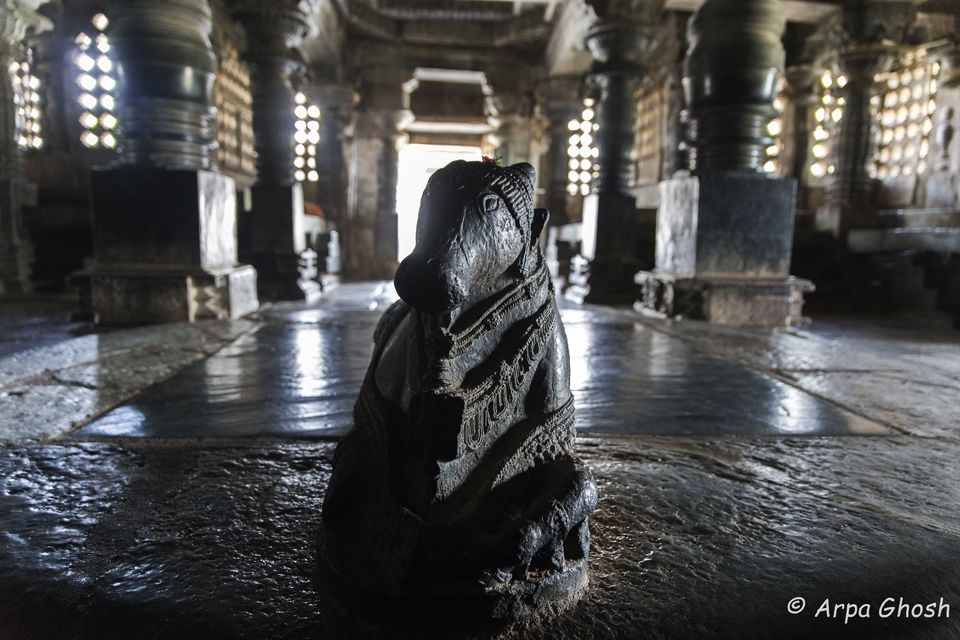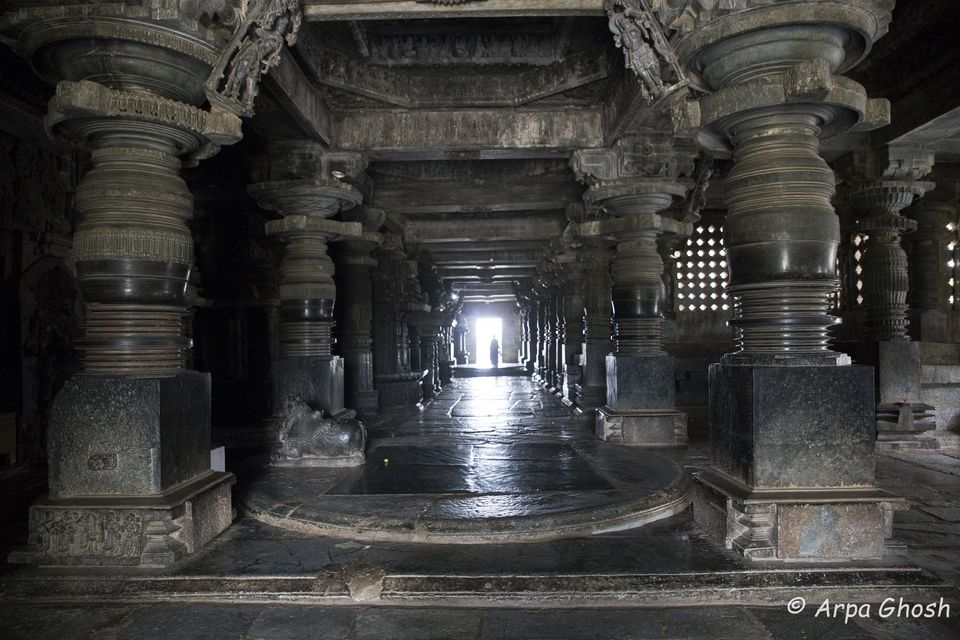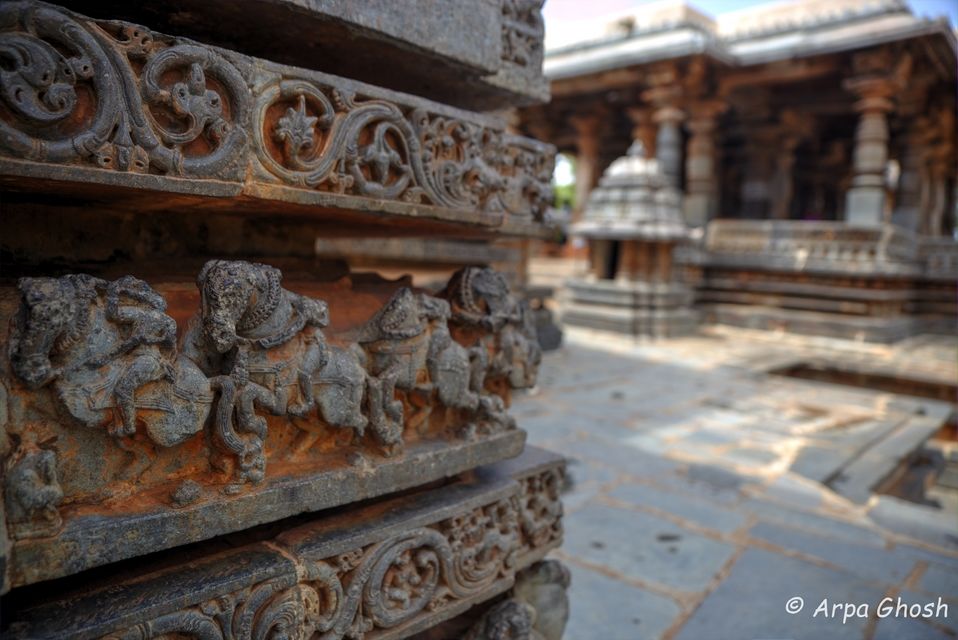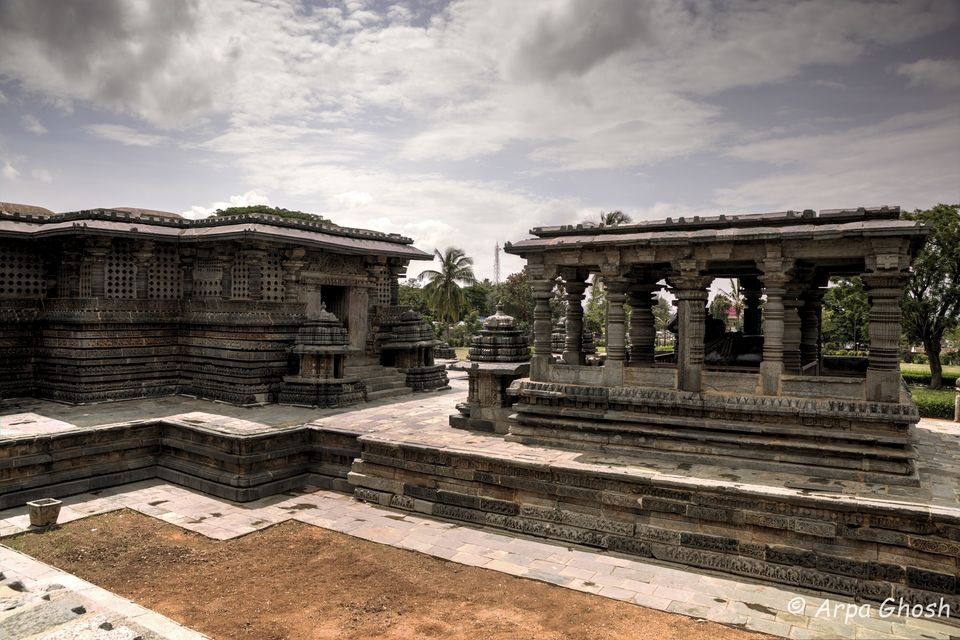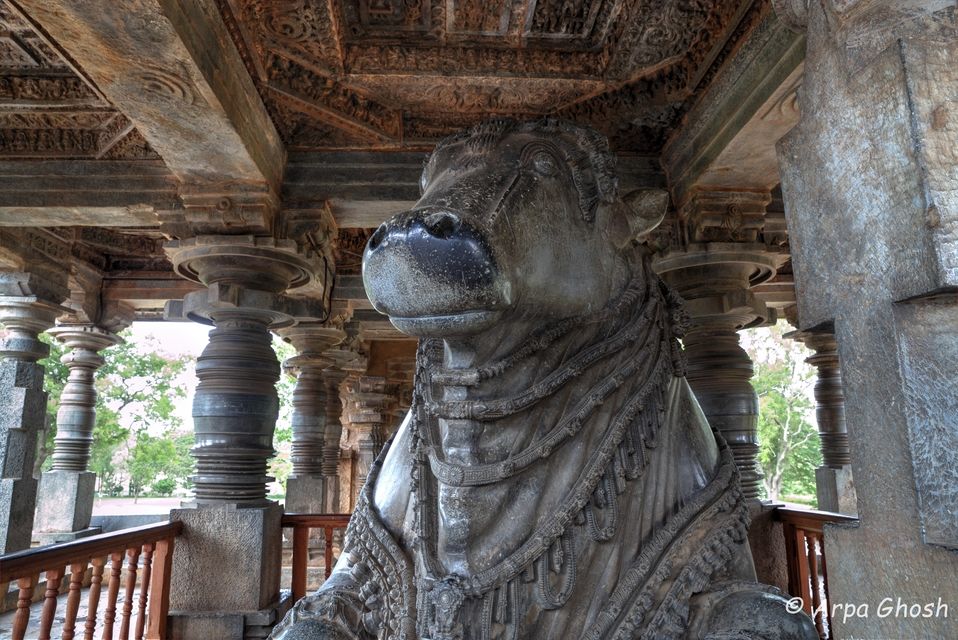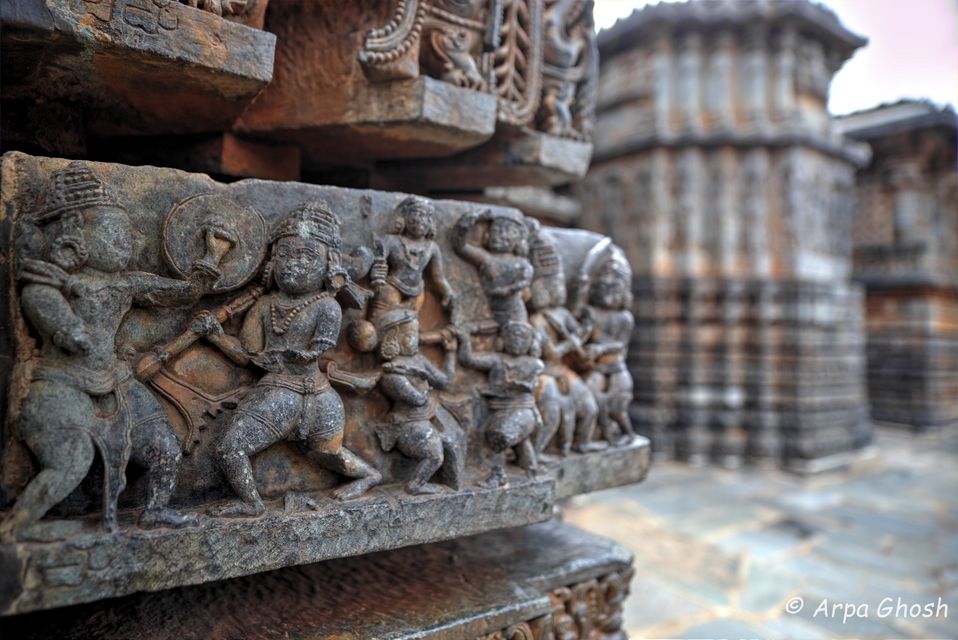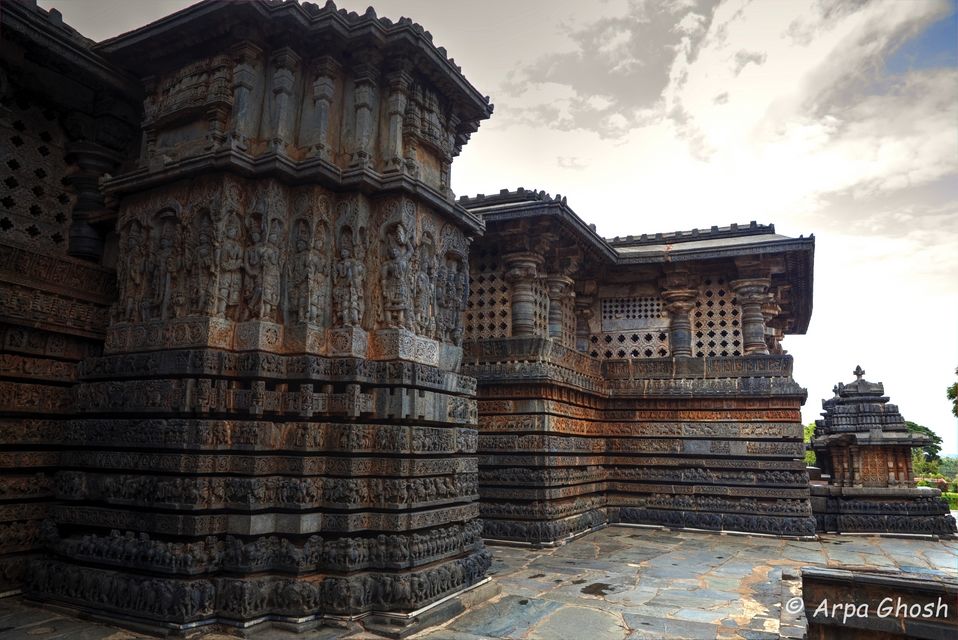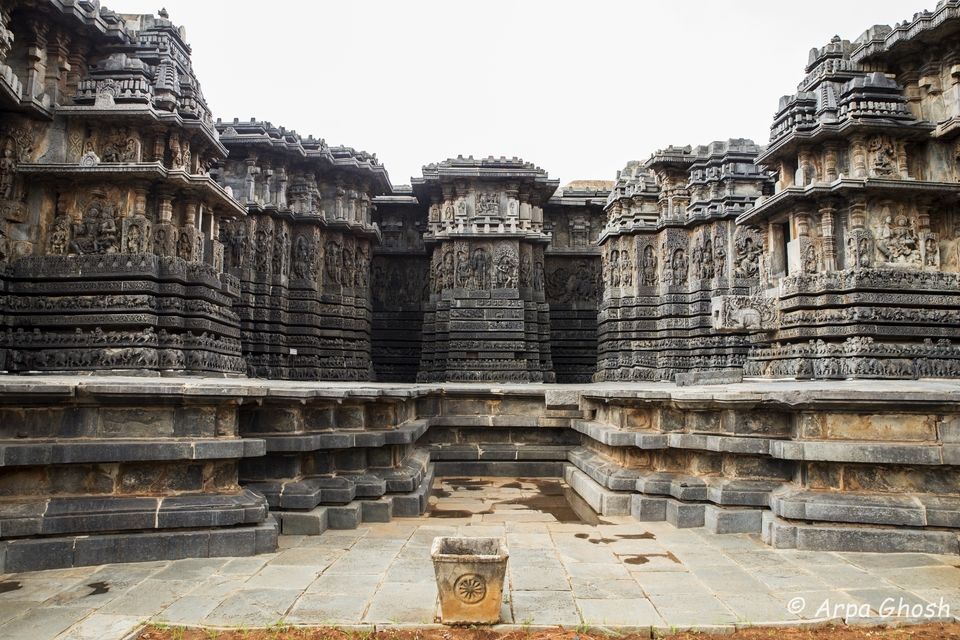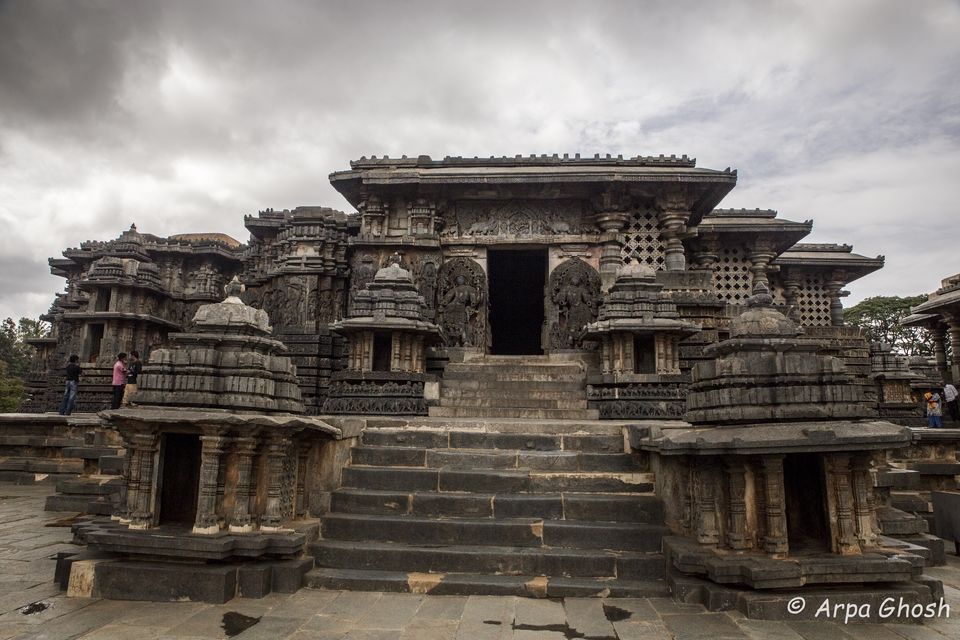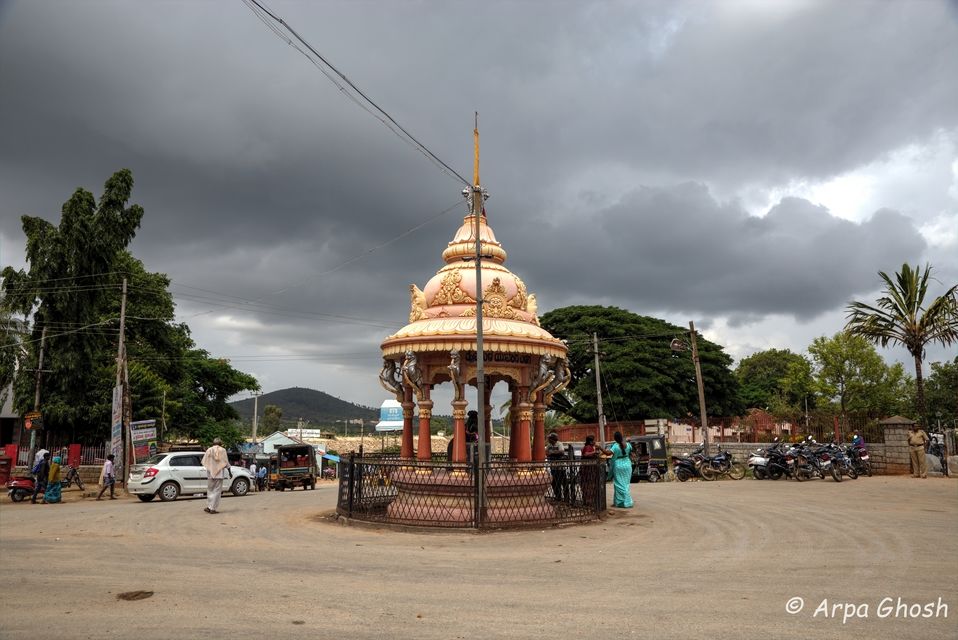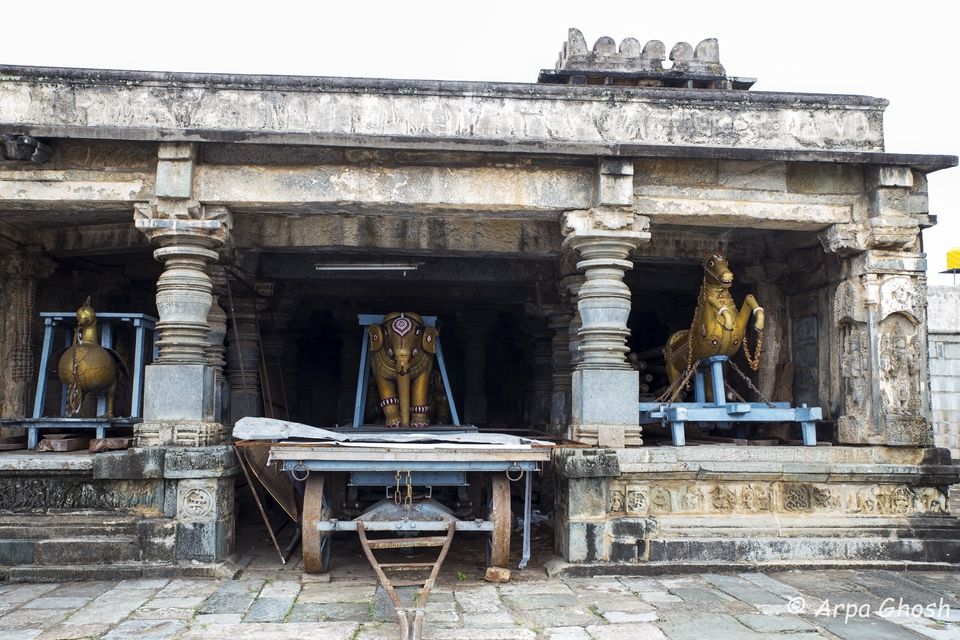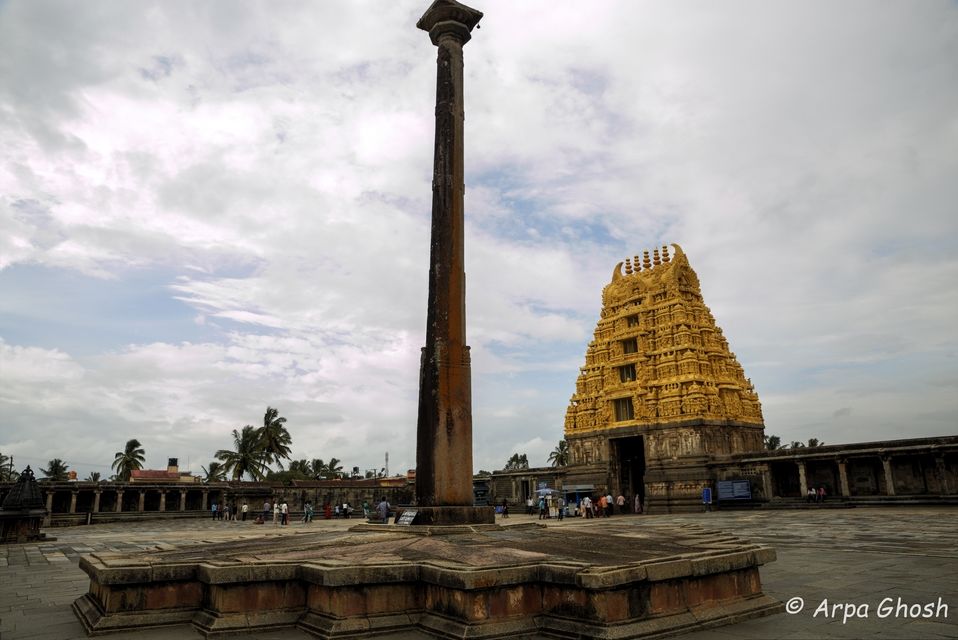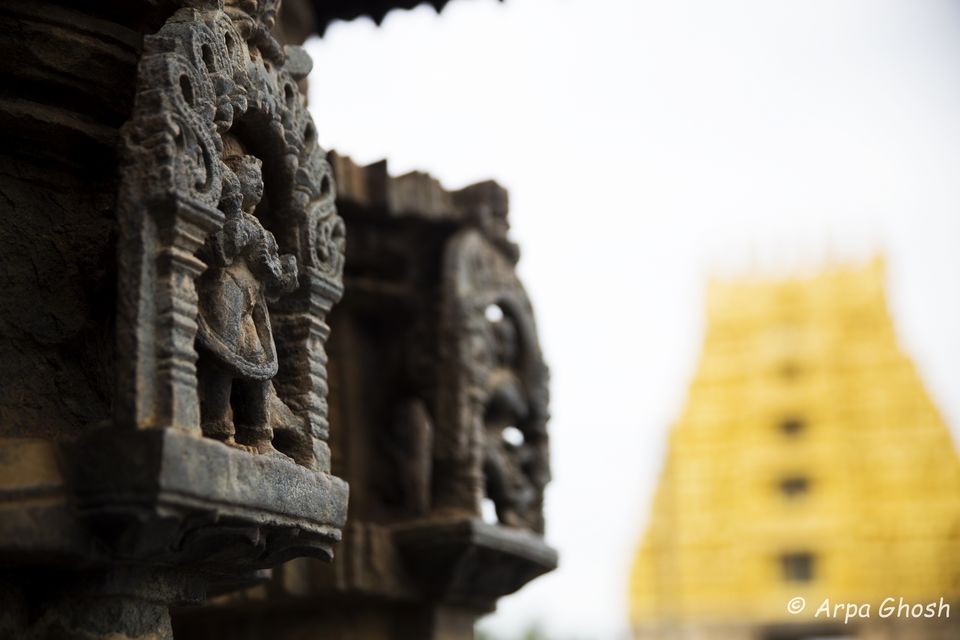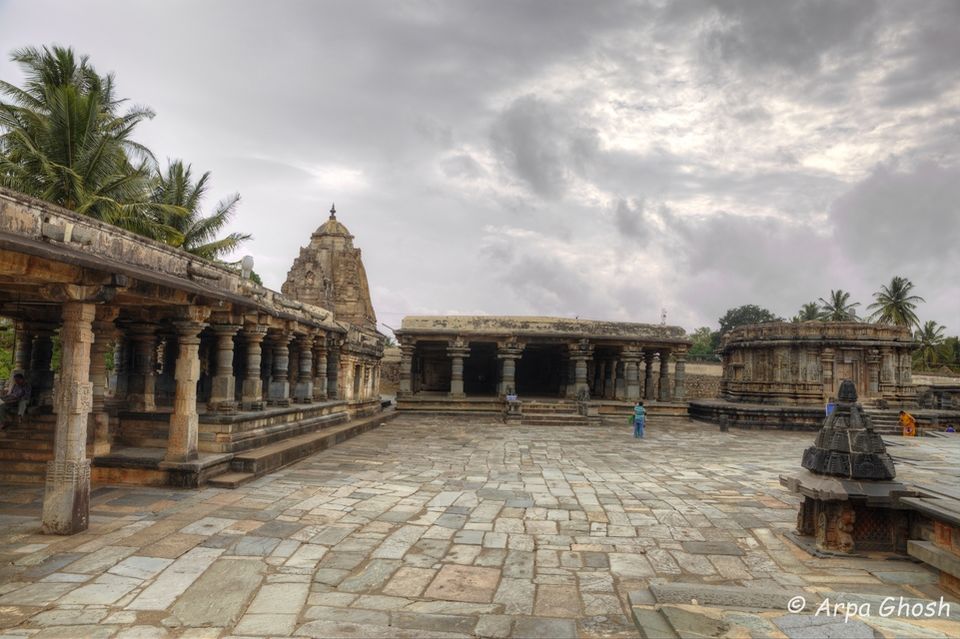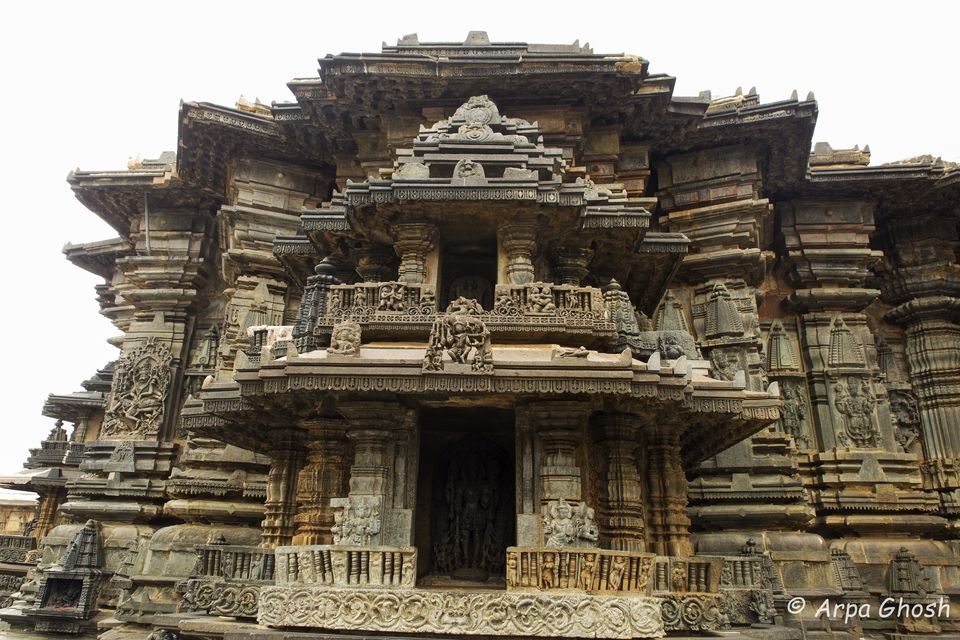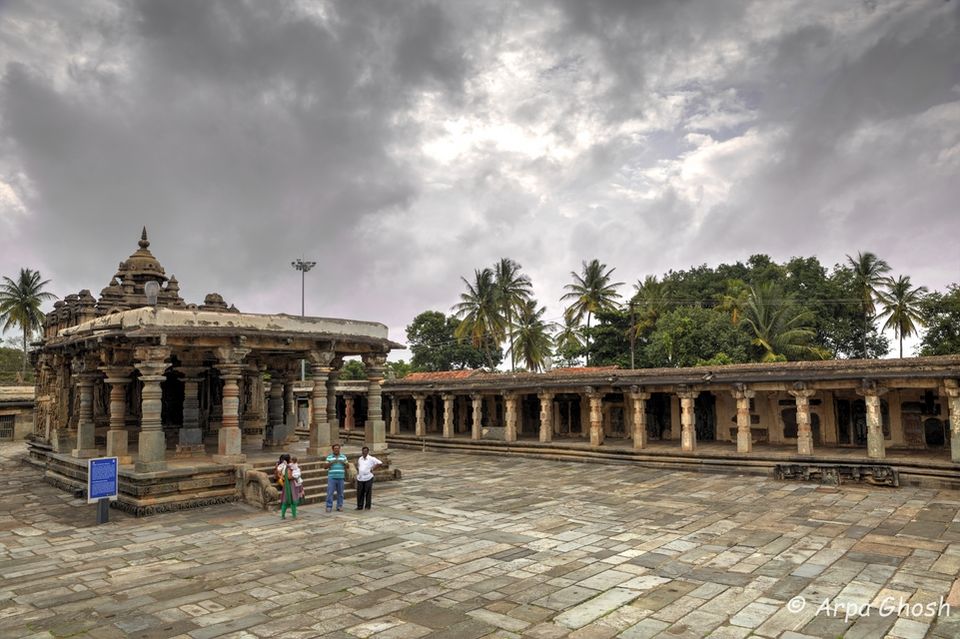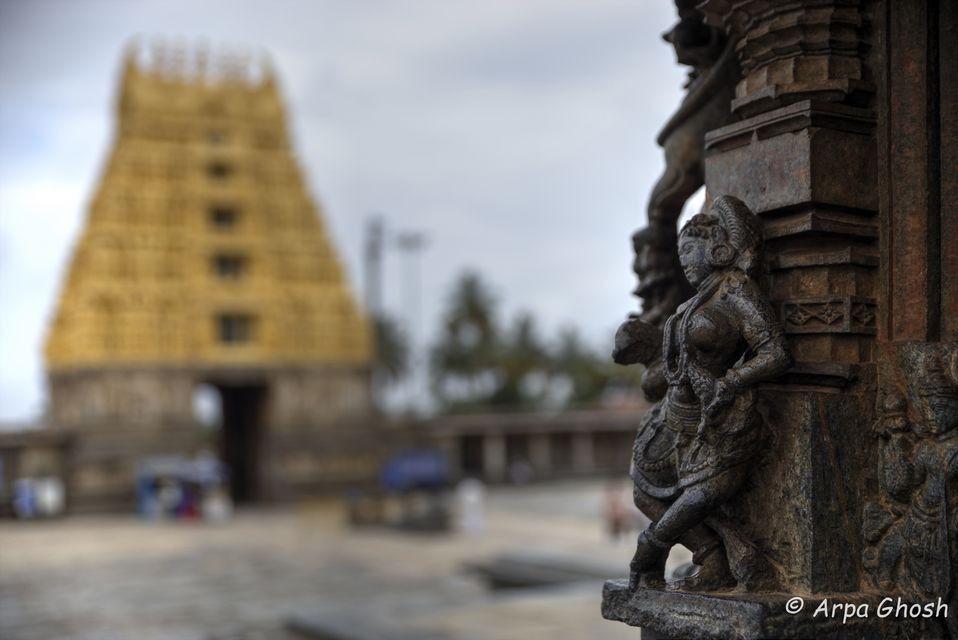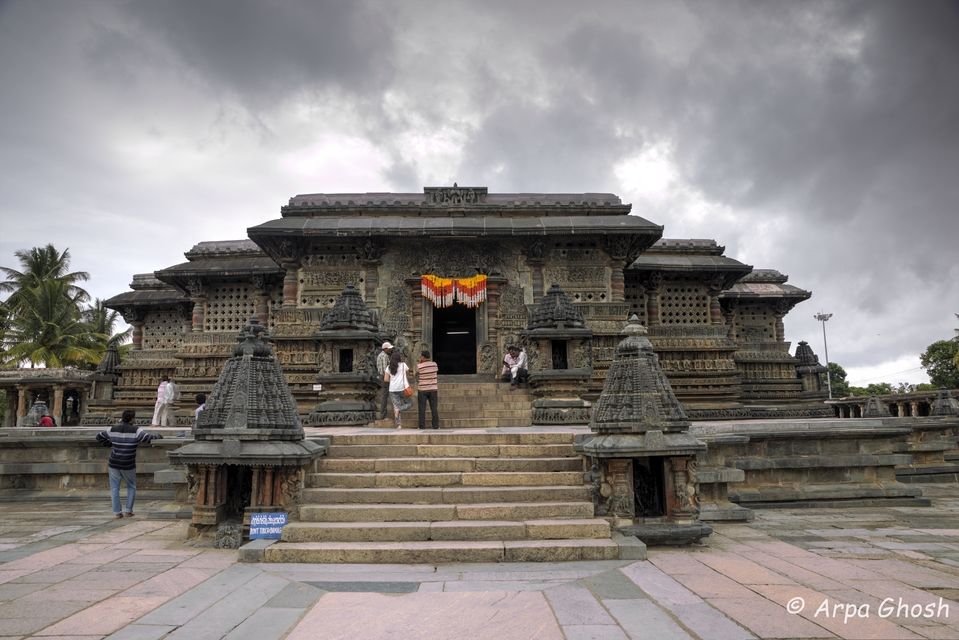 Since the monsoon has hit Hyderabad, we were looking for a perfect monsoon getaway. Finally chose Chikmagalur, Karnataka as our destination.
Three of us (me-my hubby- a friend) planned for a weekend trip. Accordingly, we boarded Bangalore Express from Kacheguda Station on 16-07-2015. The train was late by 1.5 hrs and we finally reached Bangalore Cantonment Station at 7:30 am. We had already booked a Cab and our driver was waiting eagerly for us.
Around 8 am we started from Bangalore Cantonment station. Our plan was to explore the history and the ruins of Karnataka on our way to Chikmagalur and we chose our first stop at Shravanbelagola. [Shravabelagola trip has been written separately and you can find it at -http://www.tripoto.com/trip/shravanbelagola-one-of-the-historic-wonders-of-india-764828 ].
Having explored Shravanbelagola, we headed to Halebeedu. Halebeedu is a small town situated at Hassan district of Karnataka famous for its temples built during Hoysala period. The word "Halebeedu" means ruined city; earlier it was named as Dwarasamudra meaning the door to the ocean. Halebeedu was the royal capital of the Hoysala dynasty during the 12th century. It was during this time that the Hoysaleswara Temple was constructed. The temple is extremely beautiful with heavy carvings. In front of the temple there are two Nandi statues which are beautifully carved. This Temple is very rich in sculptures and architecture. The minute carvings on the wall of the Temple will make you spell bound. There are guides available who will detail you with elaborate history of the Hoysala period and the Hoysaleswara Temple. There is also a Museum in the temple compound. One can enjoy there. There is a huge garden in the Compound where I found people relaxing. This Temple is maintained by the Archeological Survey of India.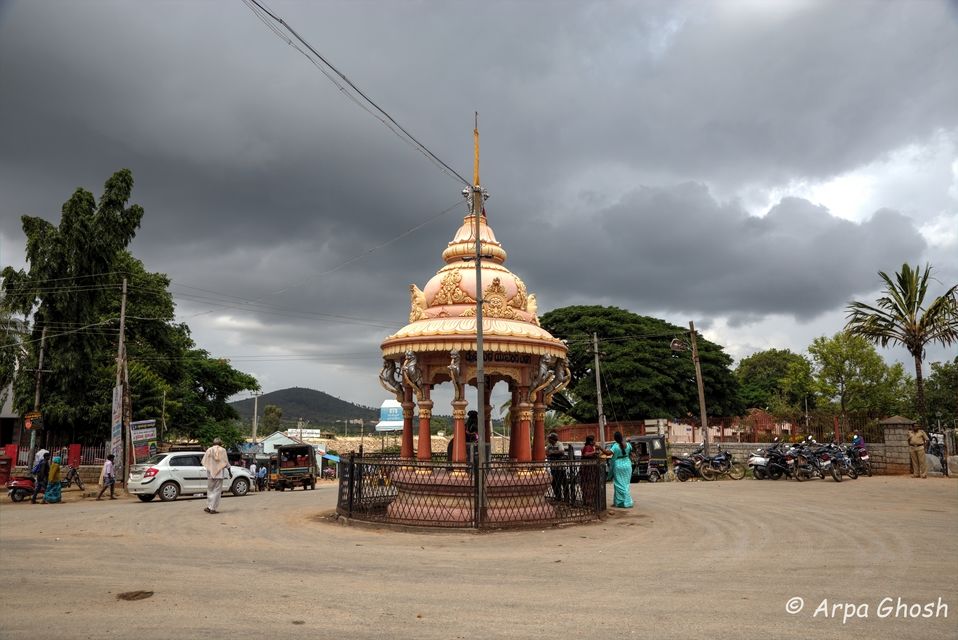 || In front of the Hoysaleswara Temple at Halebeedu ||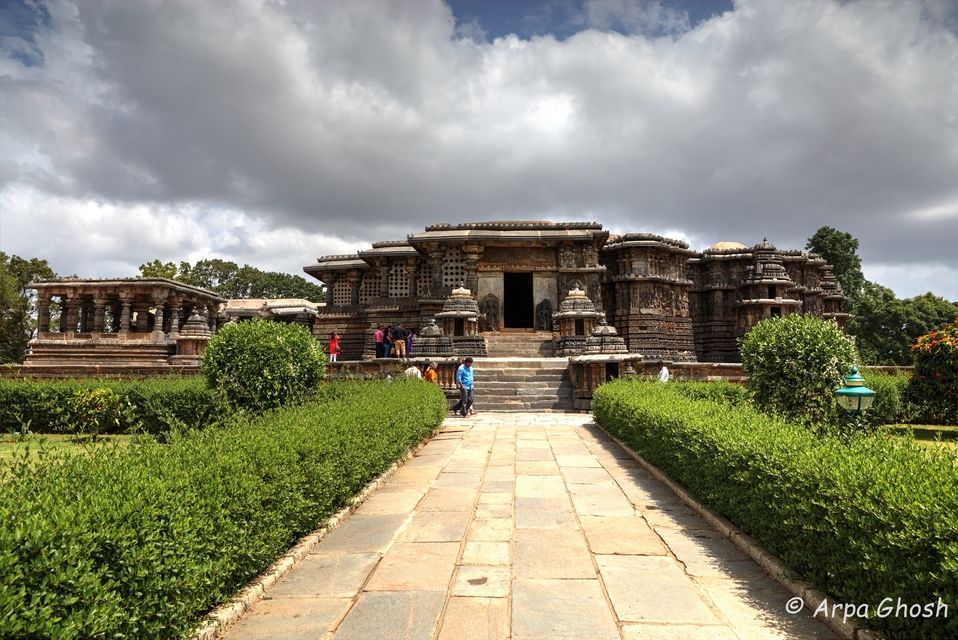 || Hoysaleswara Temple, Halebeedu ||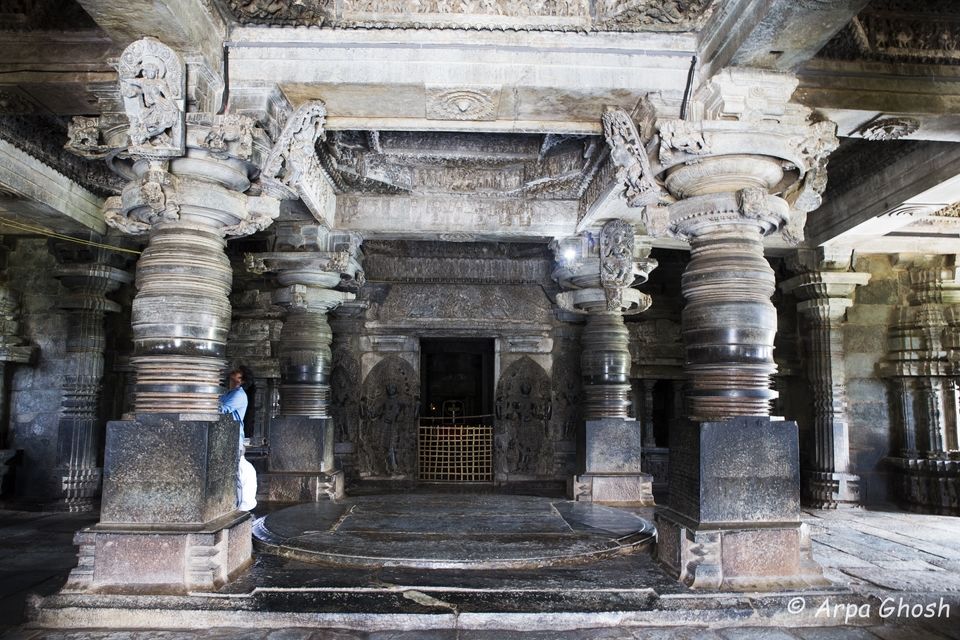 Inside the Temple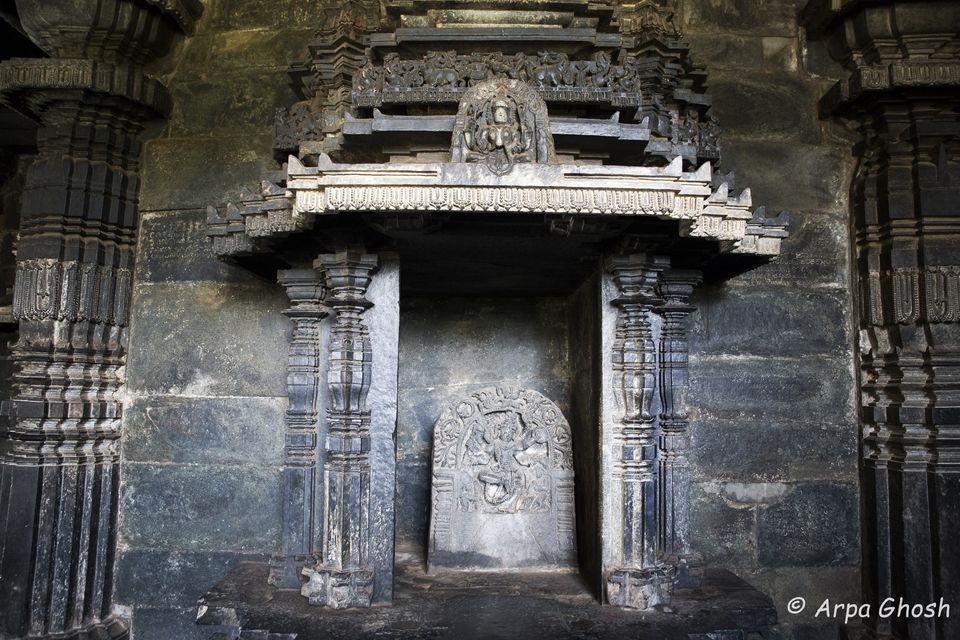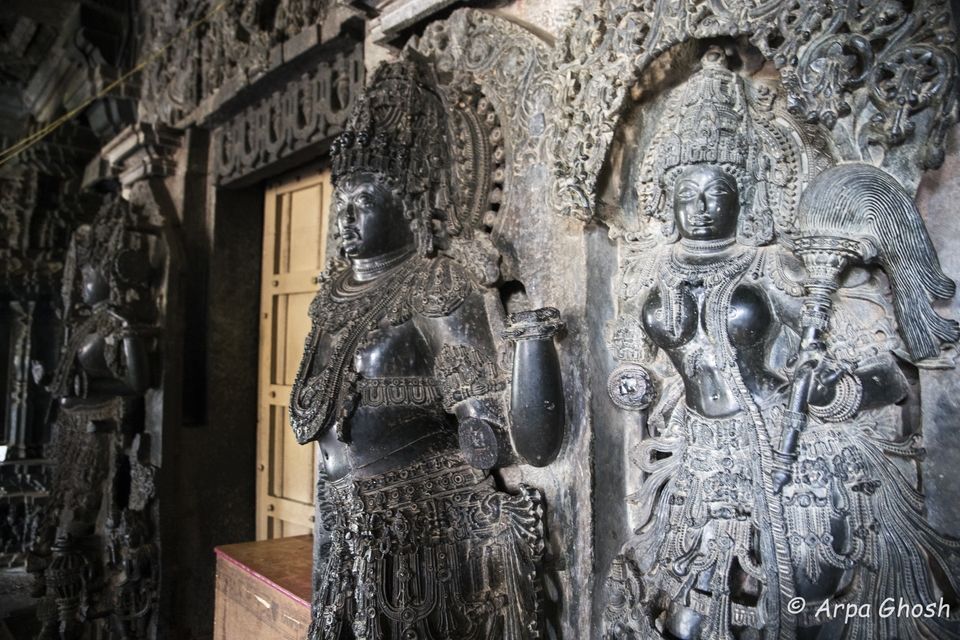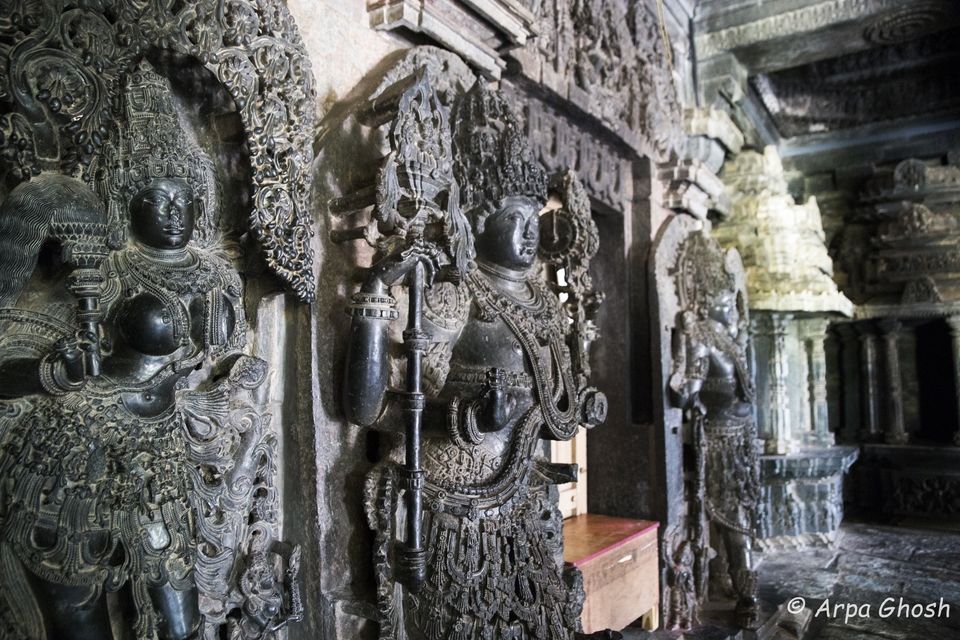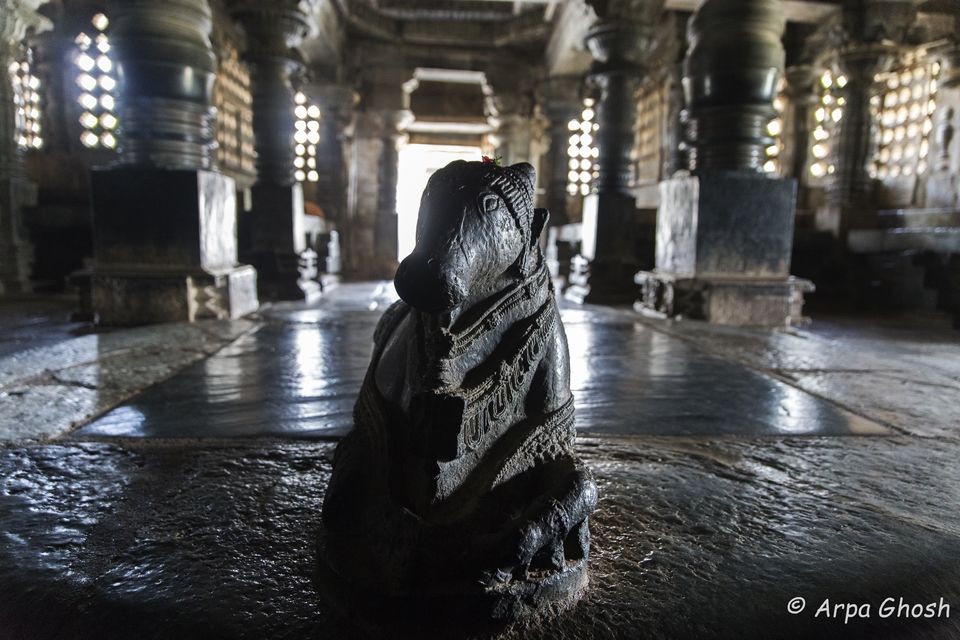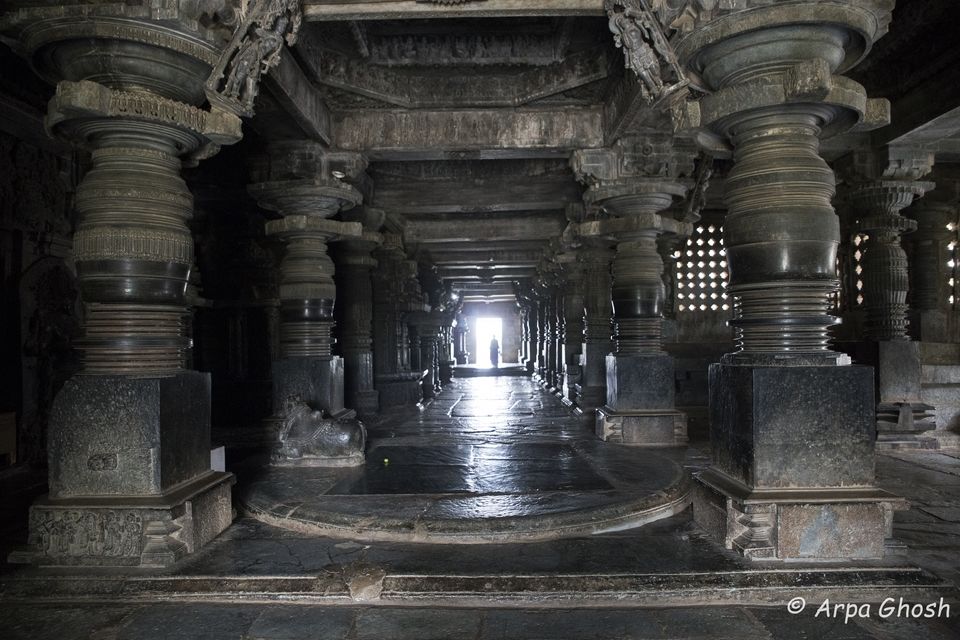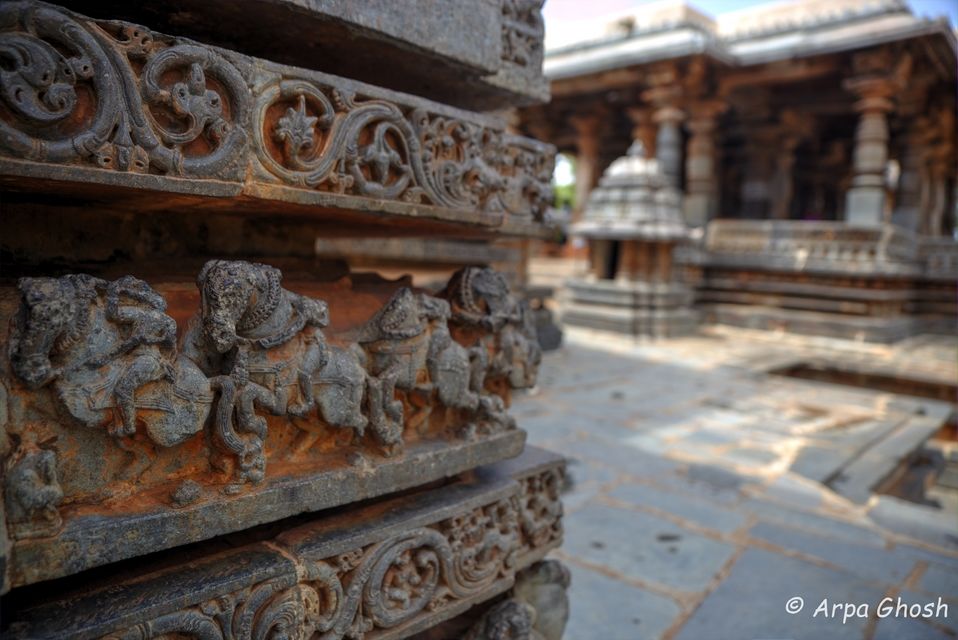 || Temple wall carvings ||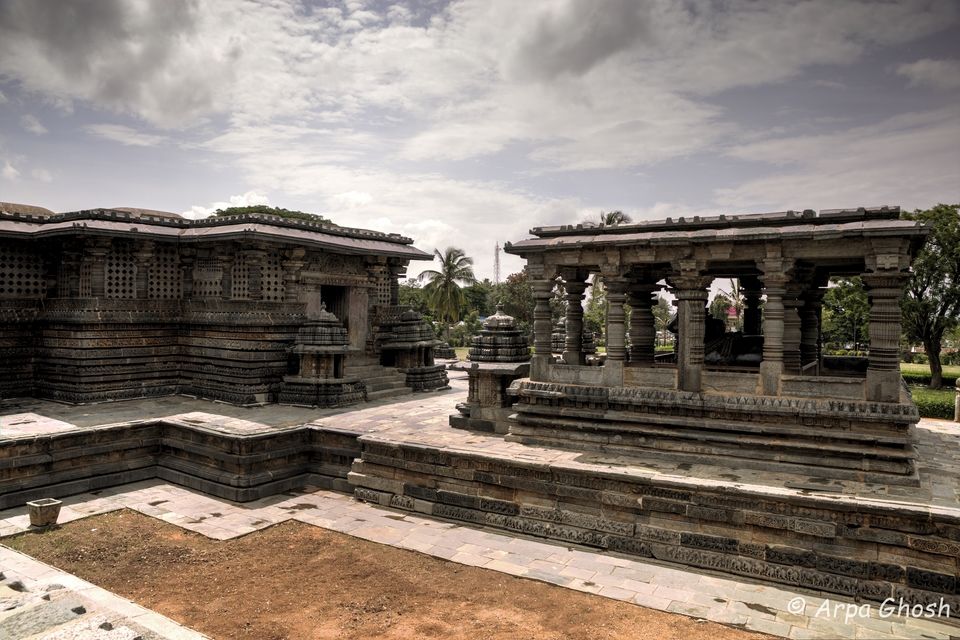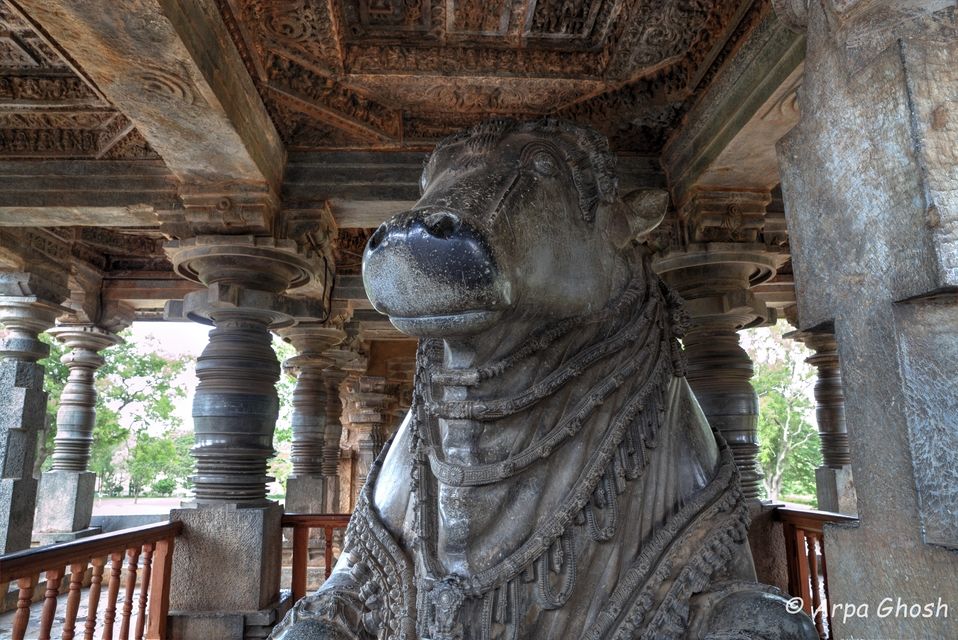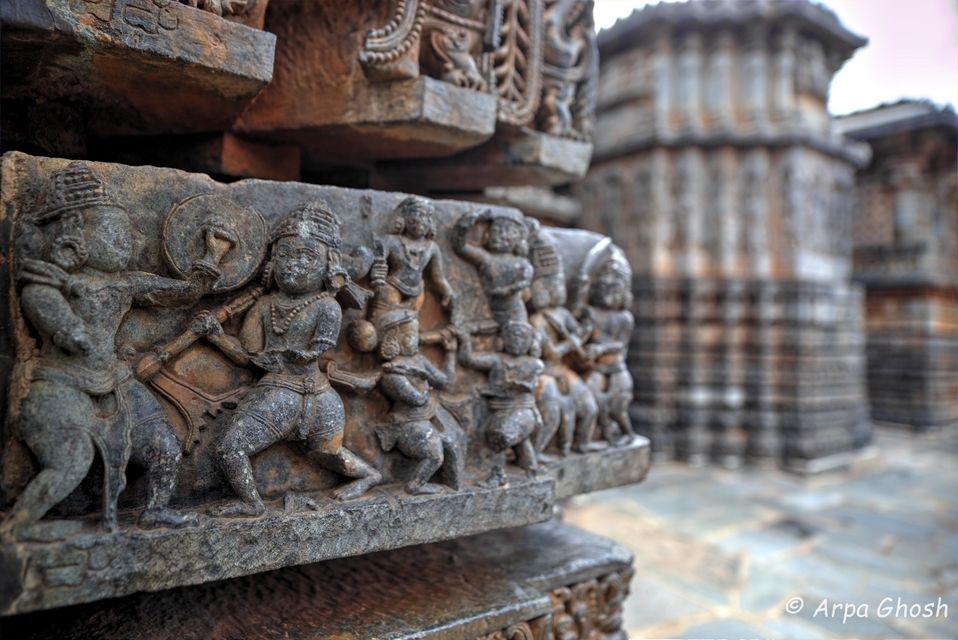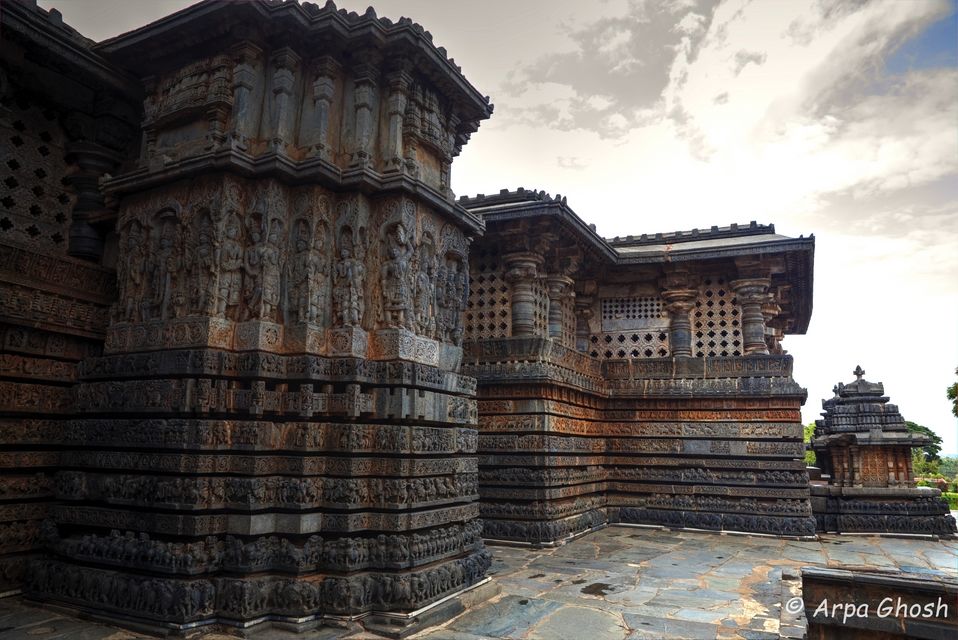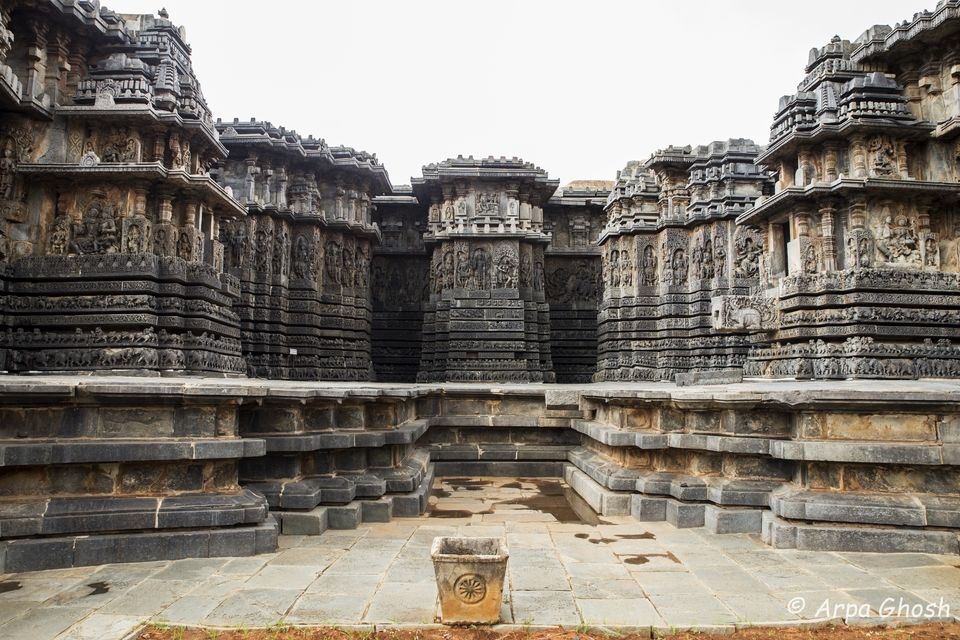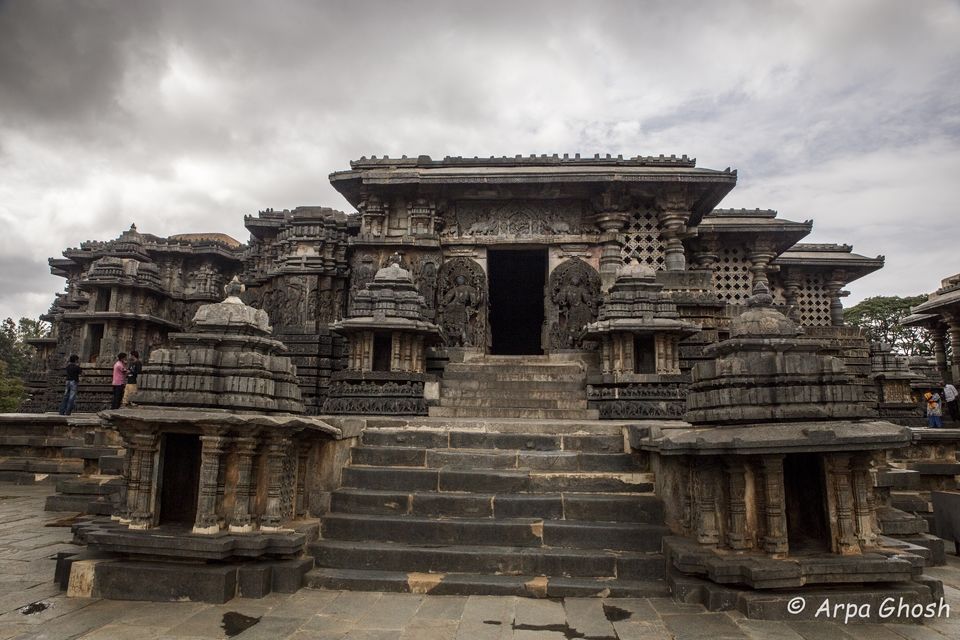 Having explored Halebeedu, we went to Chennakesava Temple at Belur. The first glance of the Temple reminded me of Virupaksha Temple of Hampi. I found the structure of the temple to be quite similar to Virupaksha Temple. The Chennakesava Temple was also constructed by the Hoysala Empire at Belur. Chennakesava is a form of Hindu God Vishnu. This Temple is equally beautifully constructed. The inscriptions on the wall of the Temple are extremely beautiful. You will come across mind blowing architectural skill of Hoysala period on visit to Halebeedu and Belur. These structures are standing over centuries yet so vivid in its sculpting details.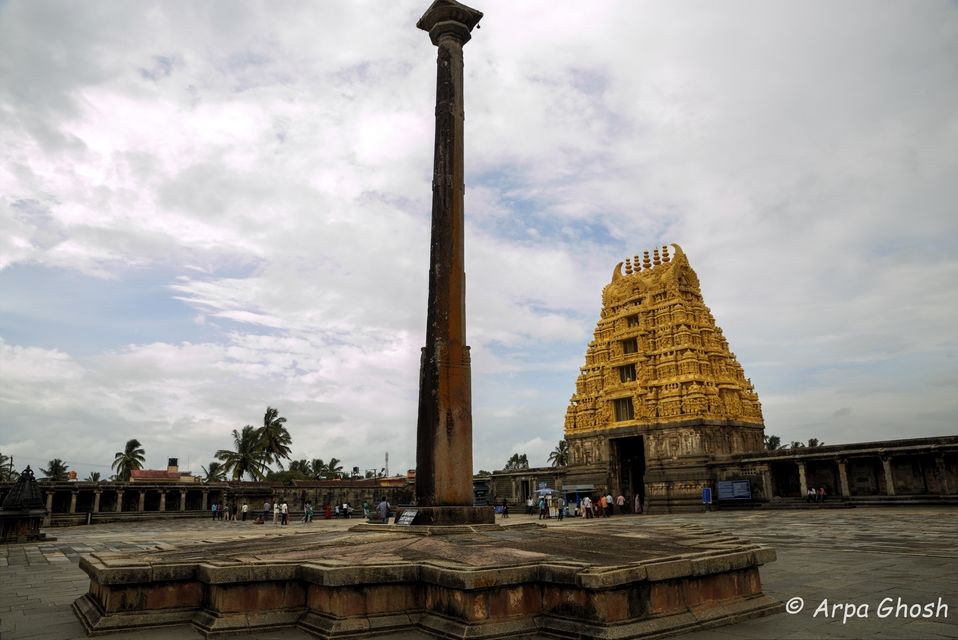 || Chennakesava Temple, Belur ||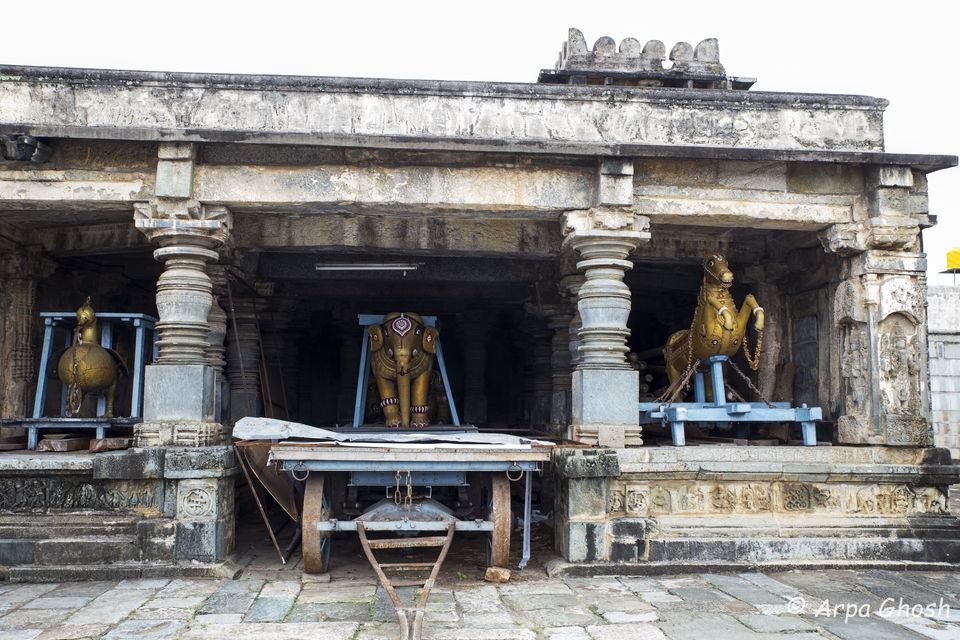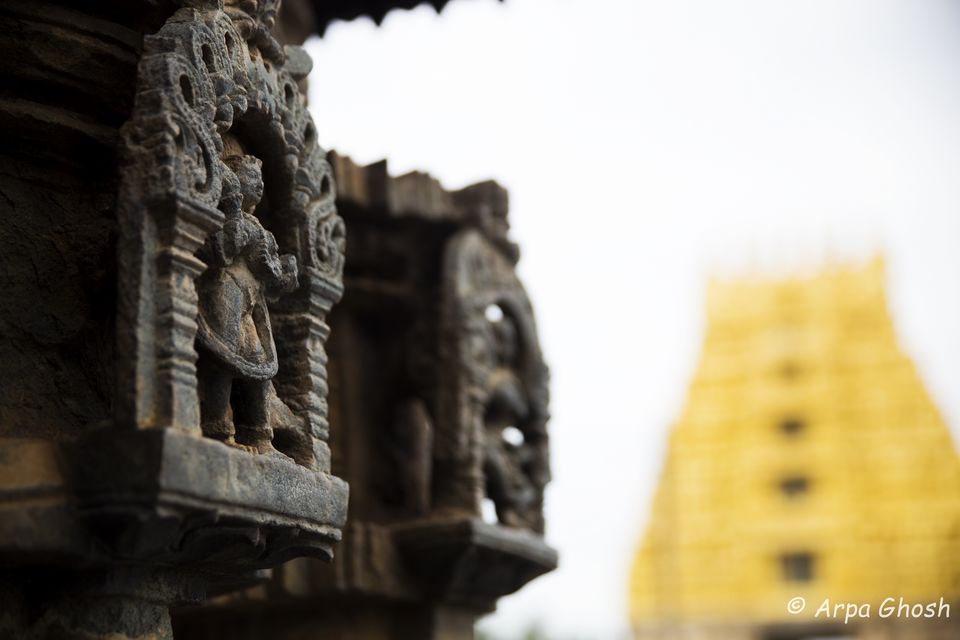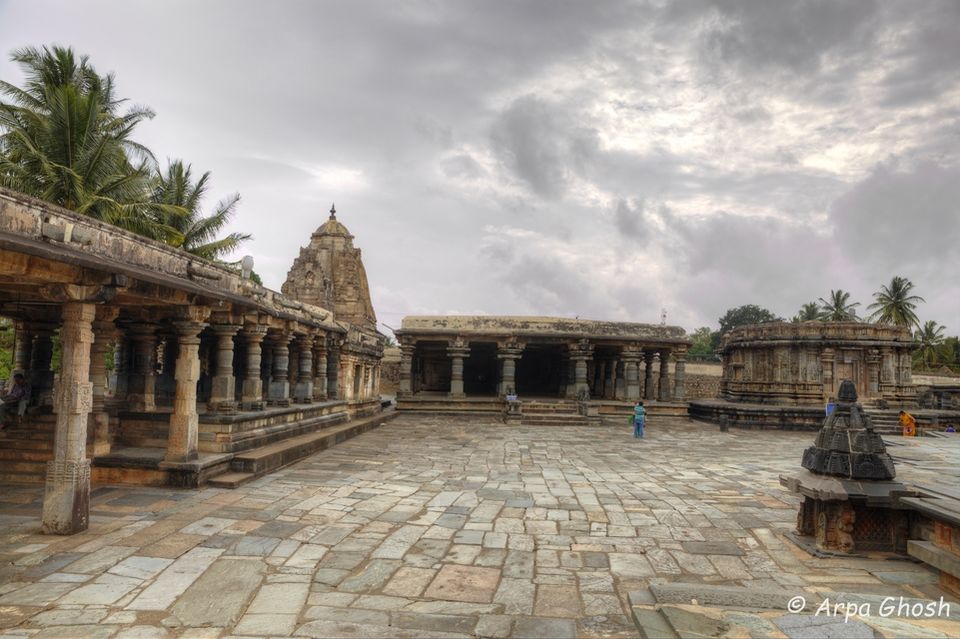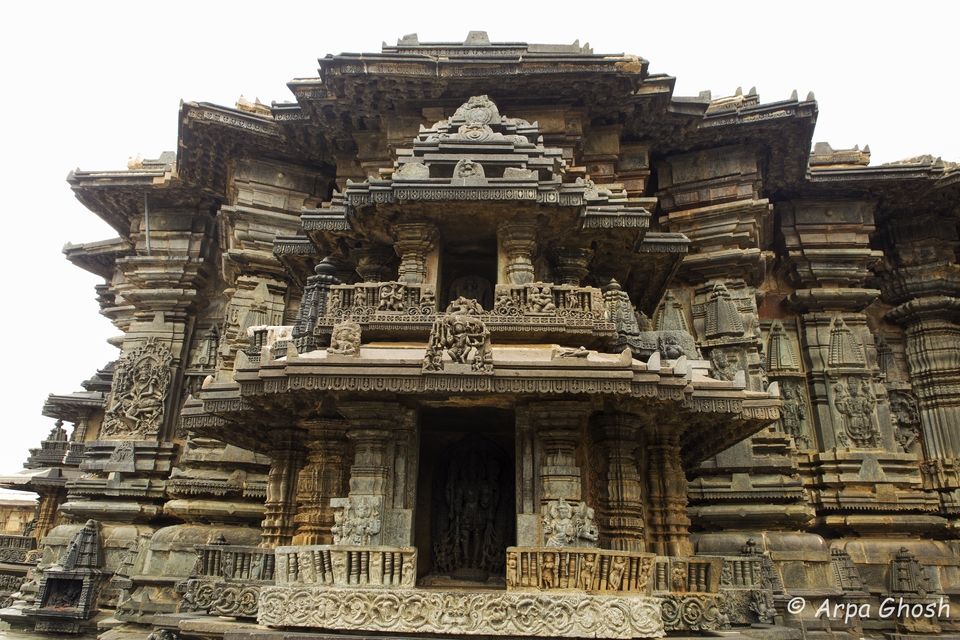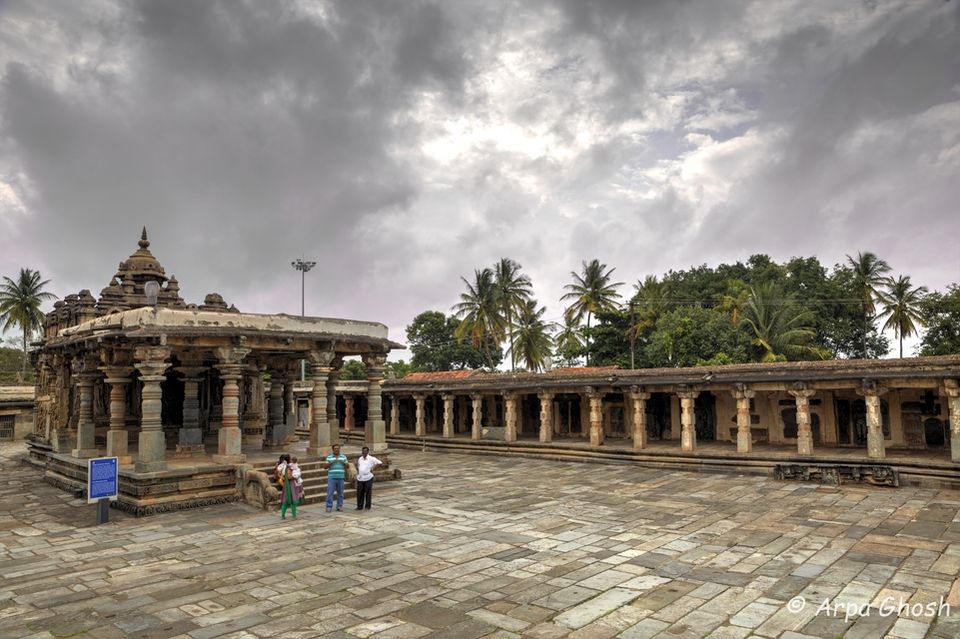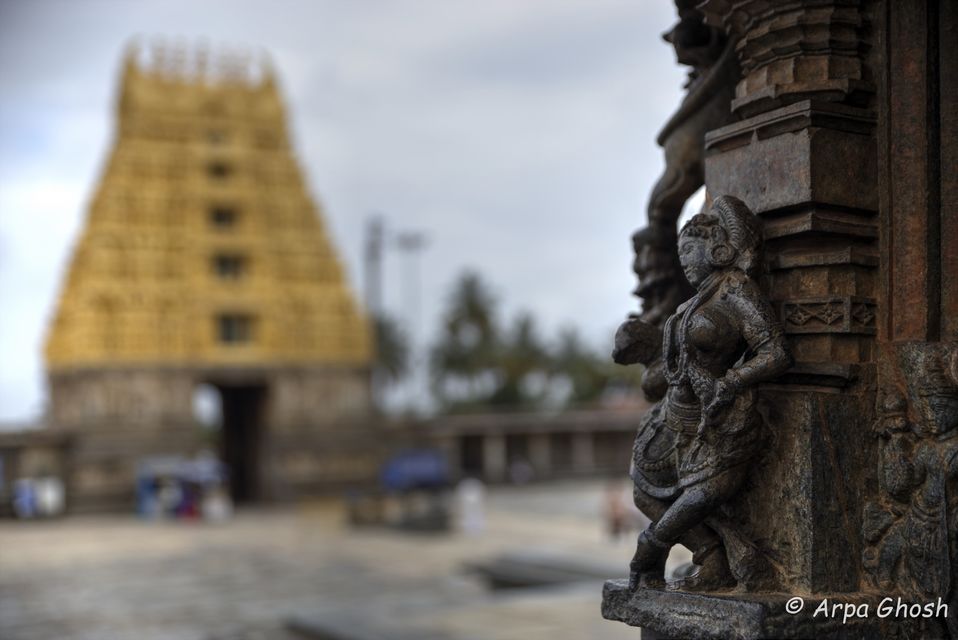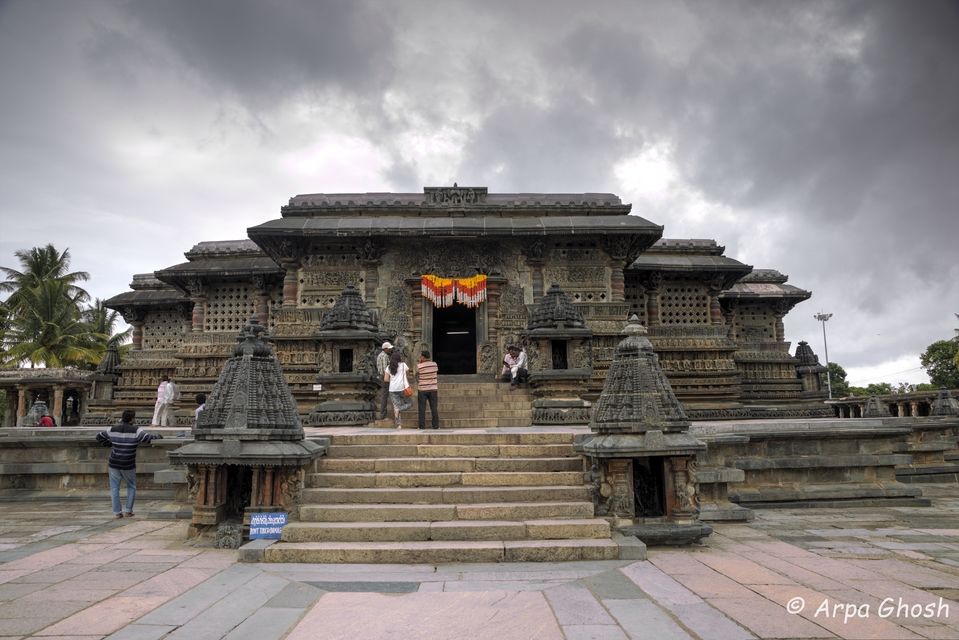 || The Temple Complex ||
It was already 3:30pm. We wanted to reach Chikmagalur before sunset hence bid adieu to Belur!
One should go for a total day trip to Shravanbelagola- Belur- Halebeedu to properly explore the historical heritage of Karnataka up to heart's content. These places have so much to offer! The intricate carvings and the architecture of the Temples are truly treat to the eyes!