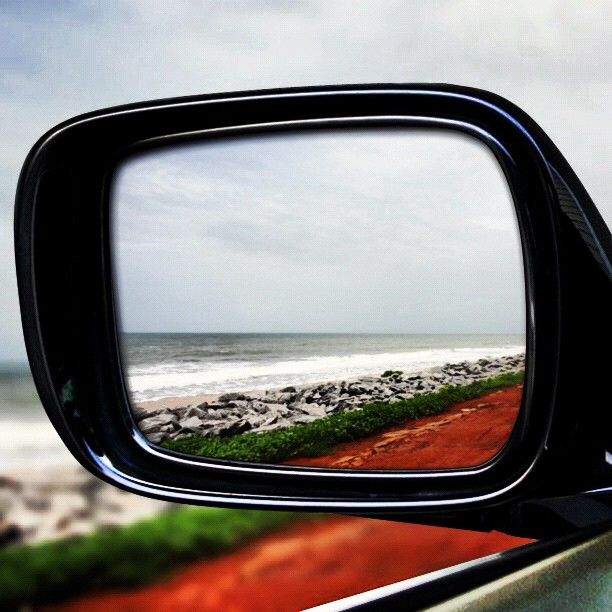 My attempts at completing my engineering in Bangalore introduced me to the gorgeous beaches of Karnataka. This state is majestically bestowed with the lush green Western Ghats and the lovely white sandy beaches. At places both wonders meet and present the visitors with gorgeous and serene spots tailor made just for your retreat.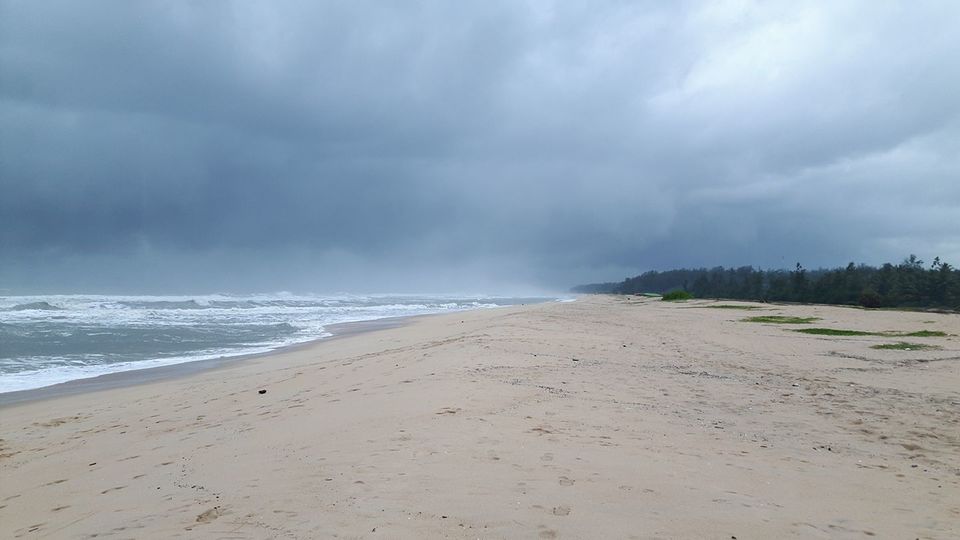 Coastal Karnataka comprises of regions like Karavali and Udupi. An ideal road trip starts from Gokarna and takes you through Udupi, Devbagh Island, Murudeshwara, Marvanthe, Surathkal and finally Gokarna (and if you want a grand ending then Goa).
A recommended itinerary for the road trip is to explore Bhadra Wildlife sanctuary in the morning and then stay in Mangalore. Next day explore Udupi and later call off the day in Murudeshwar and finally the last day in Gokarna or Goa however you wish to call your day off. This route is filled with beautiful temples, forts and small shacks serving fresh sea food. A plate of squid chilli with a glass of toddy is an experience out of the world.
Places of interest en route
Bhadra wildlife Sanctuary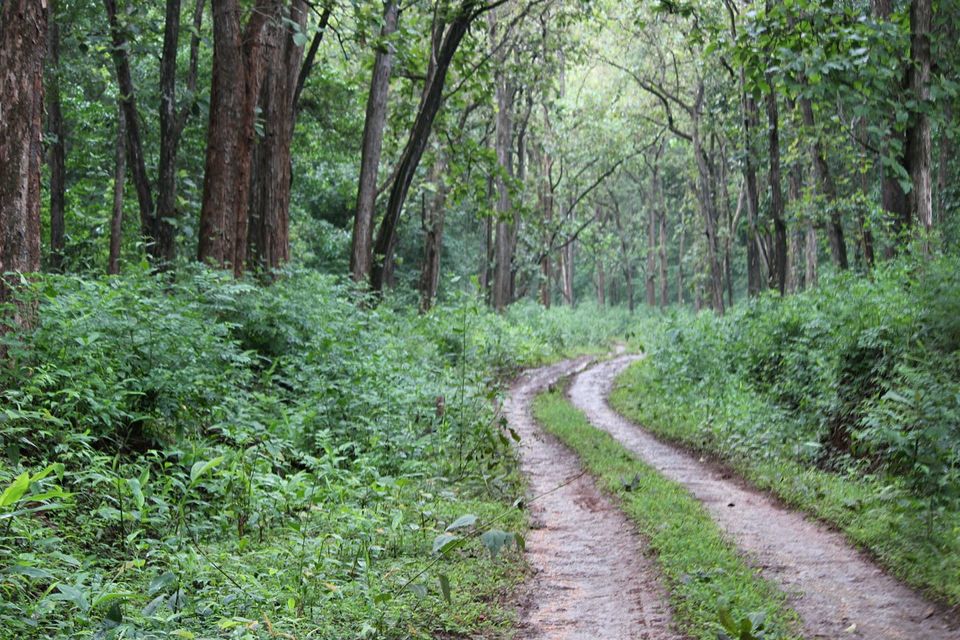 Technically, Bhadra doesn't fall on the Coastal Karnataka route. One has to take a detour and visit Bhadra. But the immense amount of greenery, pleasant views and beautiful birds hiding in plain sight makes for a perfect trip experience. The wildlife safari (till my last knowledge) was not conducted under government undertaking. River Tem Lodge used to conduct safari at 6:30 AM and 4:30 PM. The road to the interiors of the park is through a hilly path constructed through The Western Ghats and the park presents you with a nice chance to see birds and spotted deer.
Where to stay – You can either stay in Chikkamaglur for budget options or choose one of the resorts nearby the sanctuary.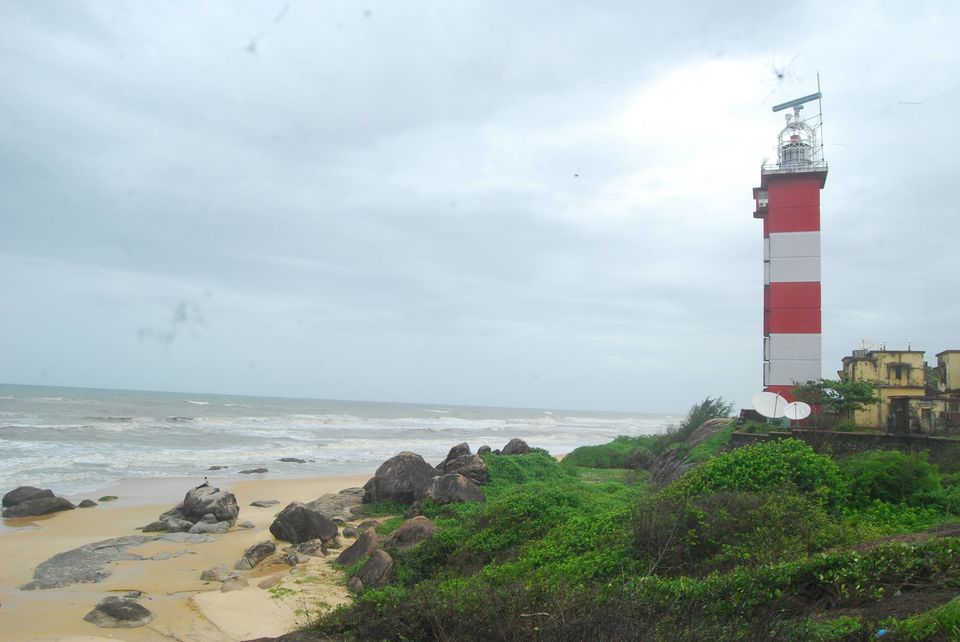 Located in the proximity of Mangalore, Surathkal is a favourite getaway for the locals of the town. Beach shacks and sea food make for the perfect holiday experience. The tranquil beach also offers a chance of swimming. If you are on a road trip and have limited number of days then a better idea will be to visit this beach and then drive straight to Malpe.
Where to stay – The perfect stay experience comes from beach shacks which charge nothing more than INR 200 to 300 for a small beach facing room. There are luxury resorts in the area too.
Malpe Beach and Saint Mary's Island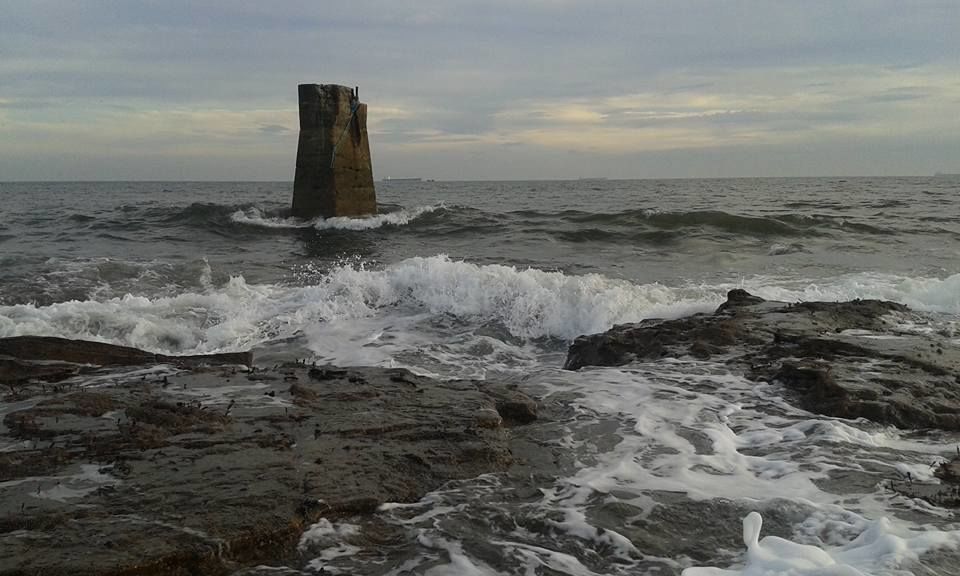 The next important stop of the trip is Malpe. This pristine beach filled with budget resorts is also known for a number of water sports (way cheaper than Goa). A small walk will take you to the ferry point from where you can get your ride to Saint Mary's Island. This island is bestowed with rocklike columns made of basalt lava. These columns are a result of volcanic eruption thousands of years ago when Madagascar was still attached to Indian Subcontinent.
Where to stay – Malpe Beach has multiple resorts that offer budget and luxury stay options.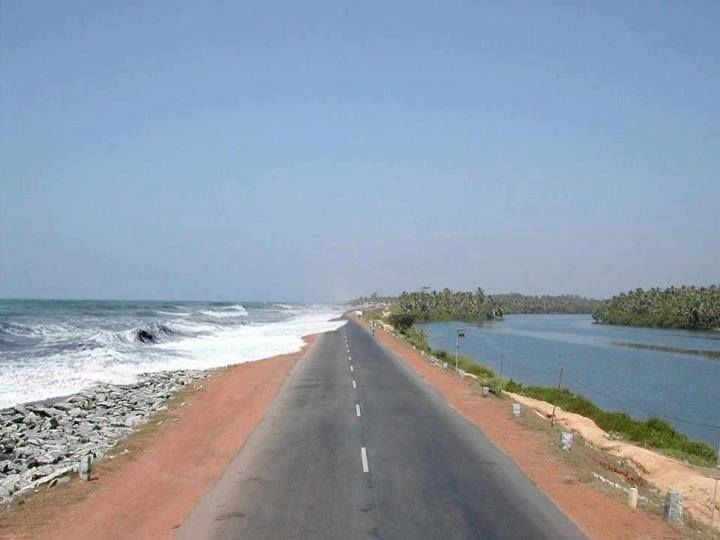 There are not many places where the Sea Shore and Backwaters exist side by side with just a road to divide them. This gorgeous beach is an ideal stop on your way to Gokarna as it presents you with pristine views you won't find anywhere.
Where to stay – Marvanthe is treated as a stopover for snacks and lunch. If you still want to stay for the night then you will find a few resorts and stay homes in the proximity.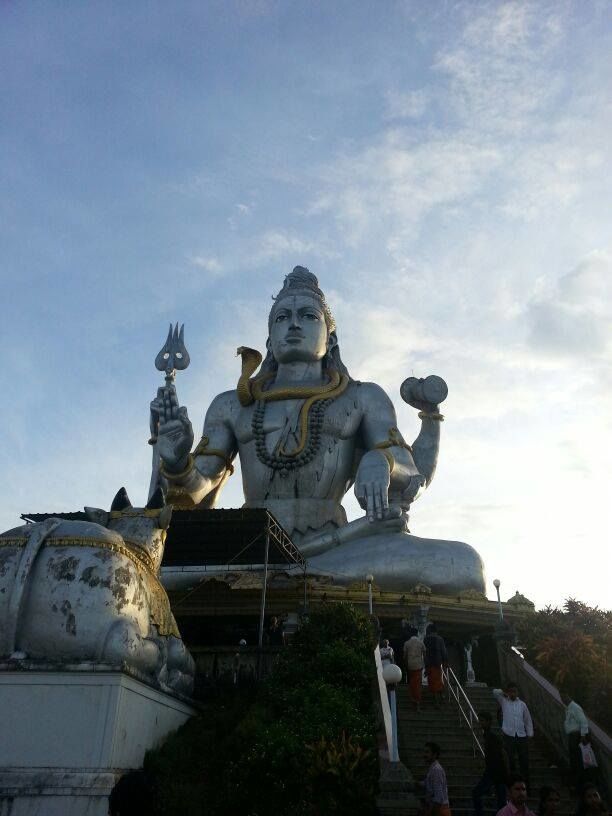 The gigantic Shiva Statue overlooking Arabian Sea is something that even a first time visitor would recognize. Murudeshwar has a charm that makes you want to spend a day or two in peace here. Surrounded by the Western Ghats, place seems to have come out of the pages of Malgudi Days. Cheap hotels, sea food at every local stall and tons of adventure sports at the main beach will fulfil all your holiday dreams.
Where to stay – A small budget room in Mudurdeshwar will cost you INR 100 with a shared washroom. The quality of hotels and amenities increase further the way you wish to stay at.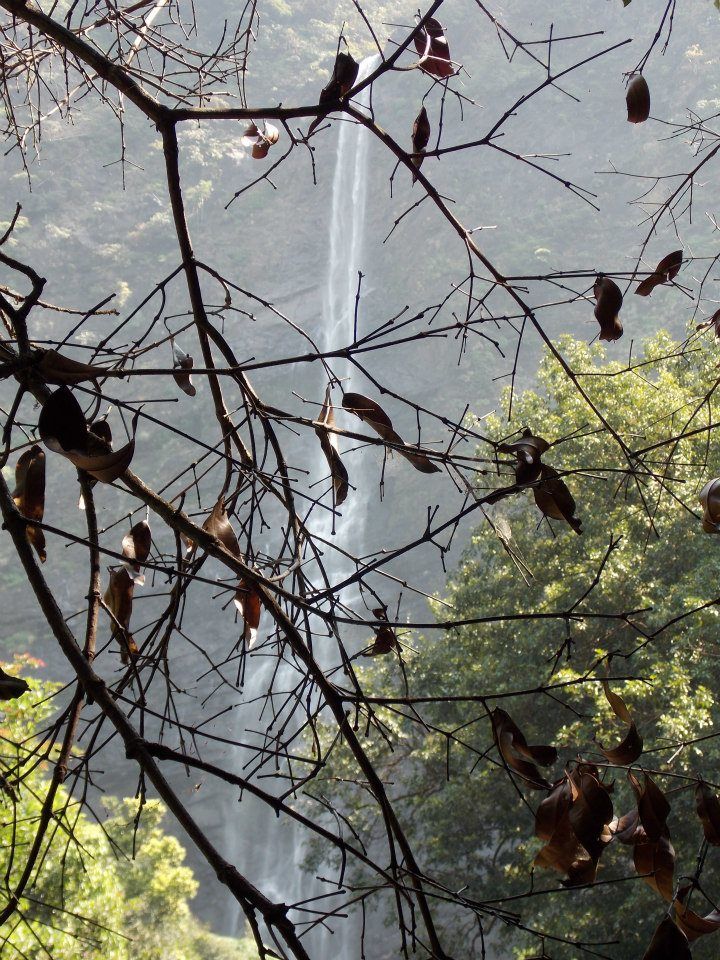 It takes a trek of 3 hours to reach the base of Kudumari Waterfalls. Located at a distance of 40 kms from Murudeshwar, the waterfall is best explored on a day trip and by driving to Chatkal Village from where the trek begins.
Baindur
If you plan to spend a couple of extra days in Murudeshwar, then you will get time to explore nearby places on day trips. Baindur is a historical town located at a distance of 30 km from here. The beautiful secluded beach of Baindur is perfect for those who want to experience the serenity of Coastal Karnataka. Baindur is famous for many temples. Sri Seneshwara Temple, Sri Mahakali Temple, Sri Sita Ramachandra Temple, and Sri Someshwara Temple are located right at the beach.
Where to stay - There is a beach resort called Sai Vishram Beach Resort which offers a wide range of water sports.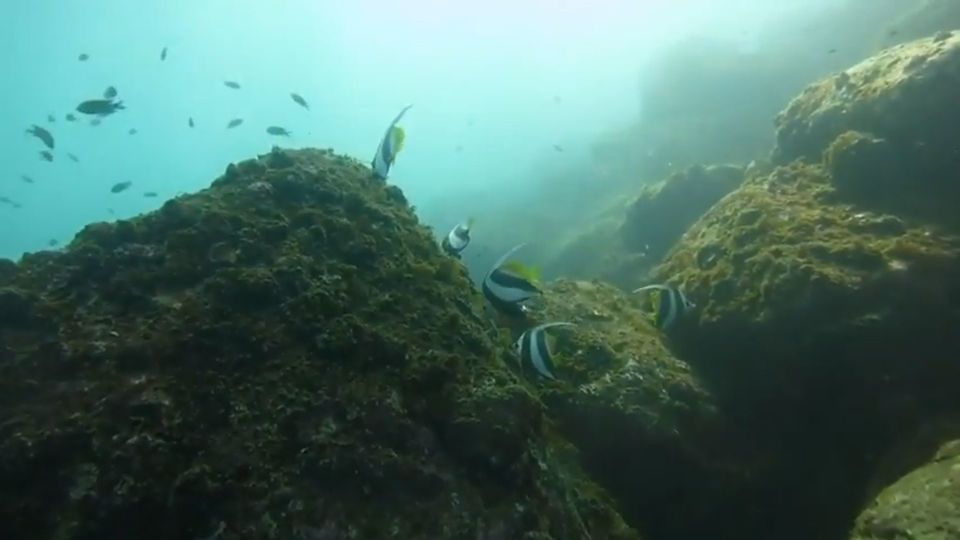 One of the best places for Snorkelling in Karnataka, Netrani Island is located at a distance of 20 km from Murudeshwar. You'll enjoy the sights of various colourful corals, butterfly fish, trigger fish, parrot fish, eels and shrimps in the crystal clear waters of this island. Regular boats from Bhatkal and Honnavar ply between this island.
Where to stay – You can either stay in Murudeshwar or at Bhatkal for a direct mode of transport.
Bhatkal
Hampi may take the glory of being the peak of Vijayanagara Empire, but Bhatkal too was an important part of this kingdom. This ancient port town is bestowed by several ruins and a number of Jain monuments.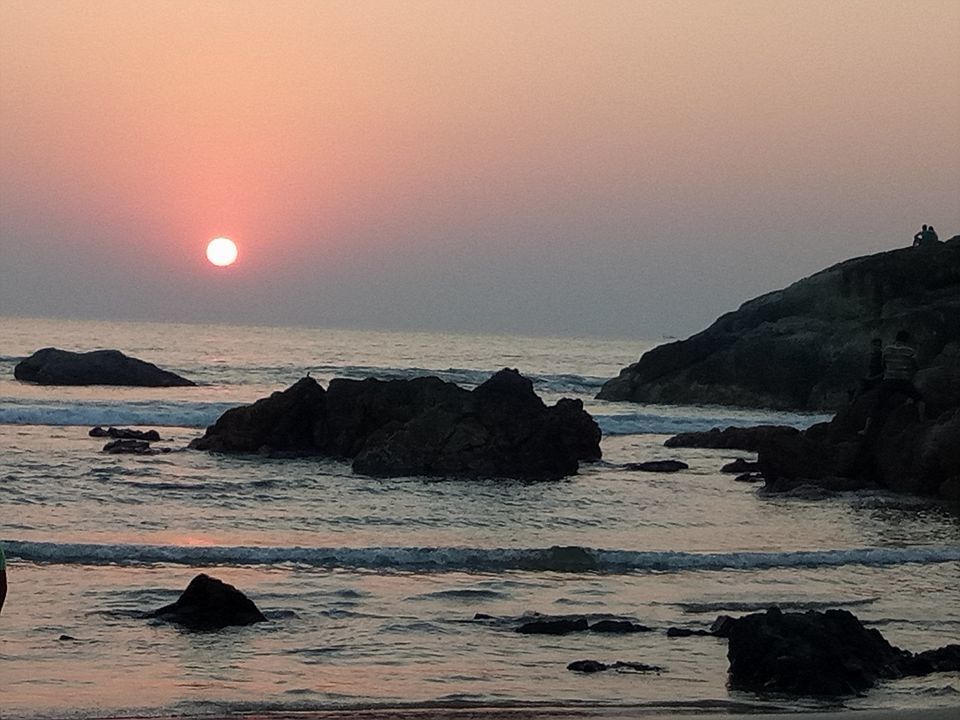 Technically, the final stop of this gorgeous road trip has been a favourite of those who wish to escape Goa's crowd. Gokarna is an ideal spot to experience a holiday enjoying the lush green hills and calm sea shores. You can also trek till Kumta through a well-planned trail that goes between the wildernesses of this region.
Where to stay – Gokarna has plenty of beach shacks, hostels, and stay homes ranging from INR 300 to 2000.
If you wish to continue the trip further, you can always plan your trip till Goa and if you have some extra time then take a detour towards Hubli and then explore Badami, Pattadkal followed by Hampi and Jog Falls. Obviously it will need an elaborate plan and more number of days but the scenic road trip will make you fall in love with Karnataka.
Frequent searches leading to this page:-
coastal karnataka tourist places, coastal karnataka places to visit, coastal karnataka tourist places, coastal karnataka road trip, tourist places in coastal karnataka